Wellness rooms are a growing interior design trend. Before the pandemic, interior designers created wellness rooms for big corporations. However, that has changed. More than ever, interior designers are creating wellness rooms for residential projects – especially for the most exclusive ones.

Even though there are many types of wellness rooms (meditation rooms, prayer rooms, workout rooms, for instance), the purpose is the same to be able to relax and to find peace in our favorite place in the world. Home.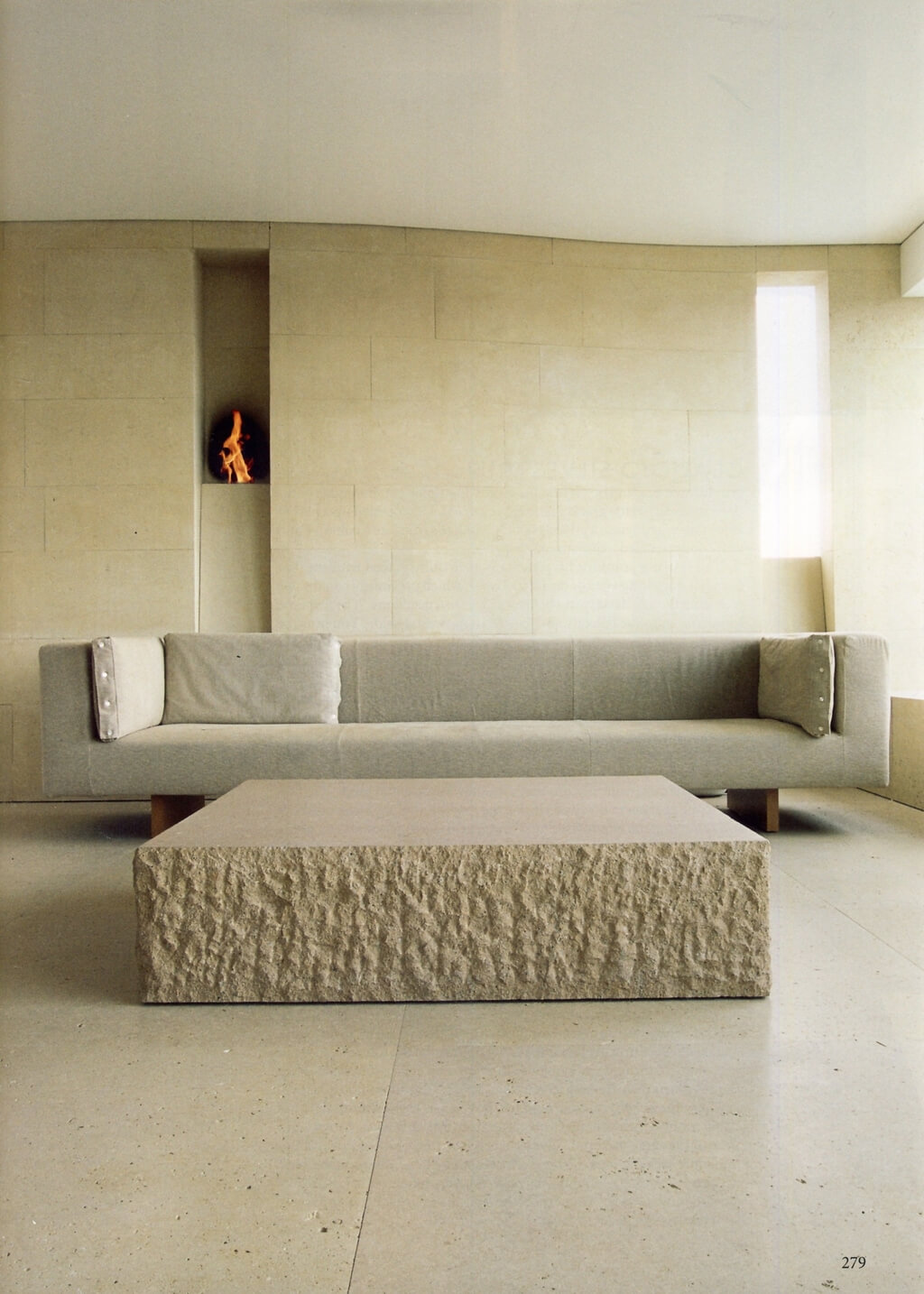 INDOOR POOL BY STUDIO VERO
Studio Vero recreates a Moroccan spa in the basement of a London residence. The interior design studio chooses soft colors and materials and warm light to create a calming atmosphere in this wellness room.
BARN WORKOUT LOFT BY WRJ DESIGN ASSOCIATES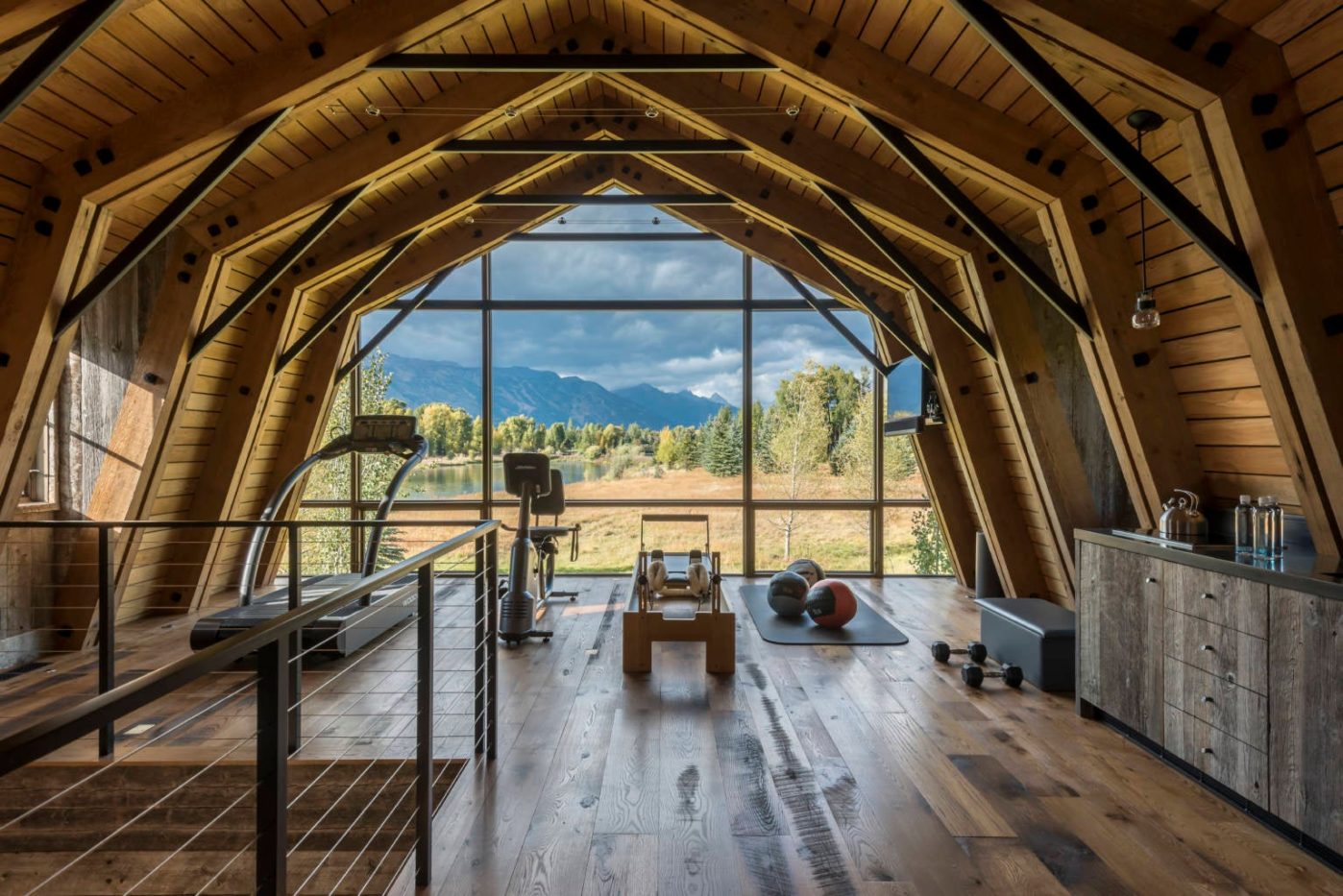 WRJ Design Associates turned the upper floor of a barn-look-alike guest house into a home gym. The property located in Jackson Hole offers a unique landscape over Teton Range.
PRIVATE SPA BY MICHELLE GERSON INTERIORS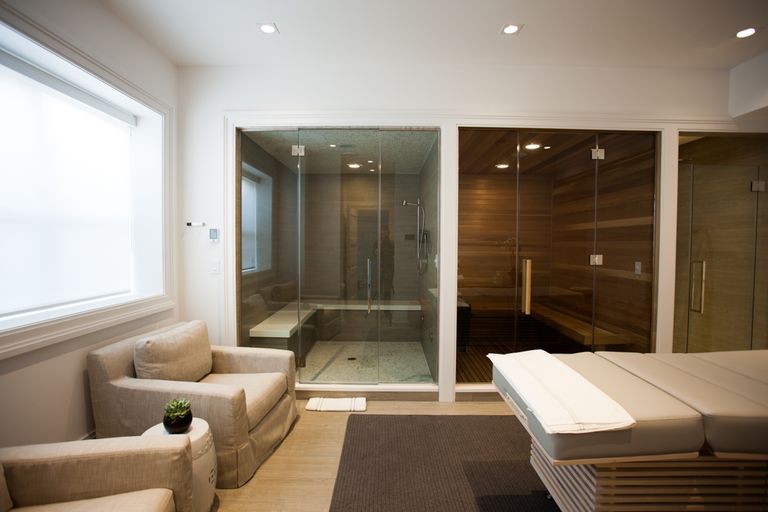 Michelle Gerson collaborates with Lichten Architects to design a wellness room at Bridgehampton. The clients wanted a room that would explicitly separate them from city life.
OLD FASHIONED WEIGHT ROOM BY DAN SCOTTI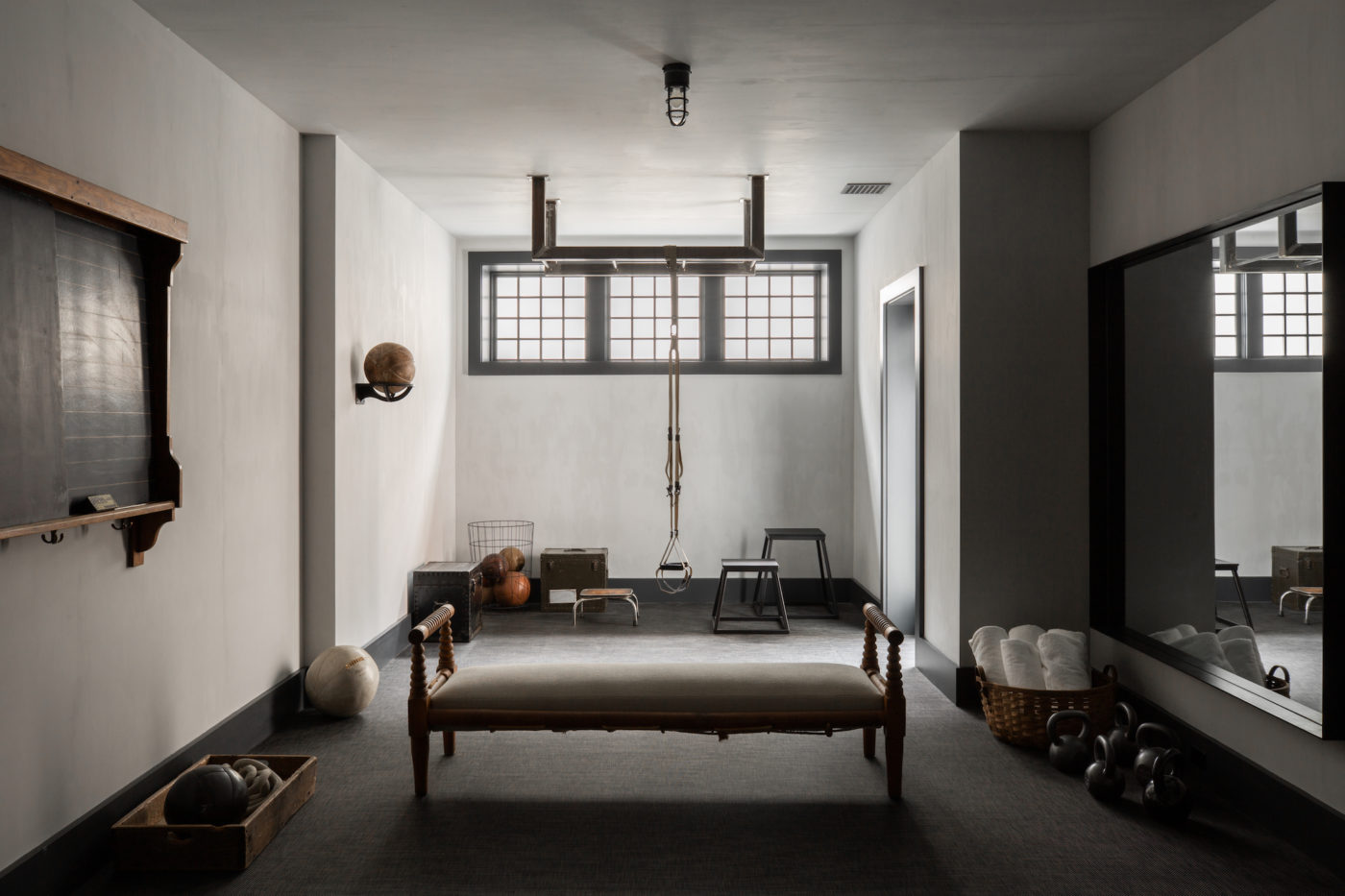 At Dan Scotti's East Hampton home, the designer embraced the low-light basement and made the best out of it. To create a weight room on a lower floor, Dan Scotti went old-fashioned.

MARBLE HAMMAM BY 1100 ARCHITECTS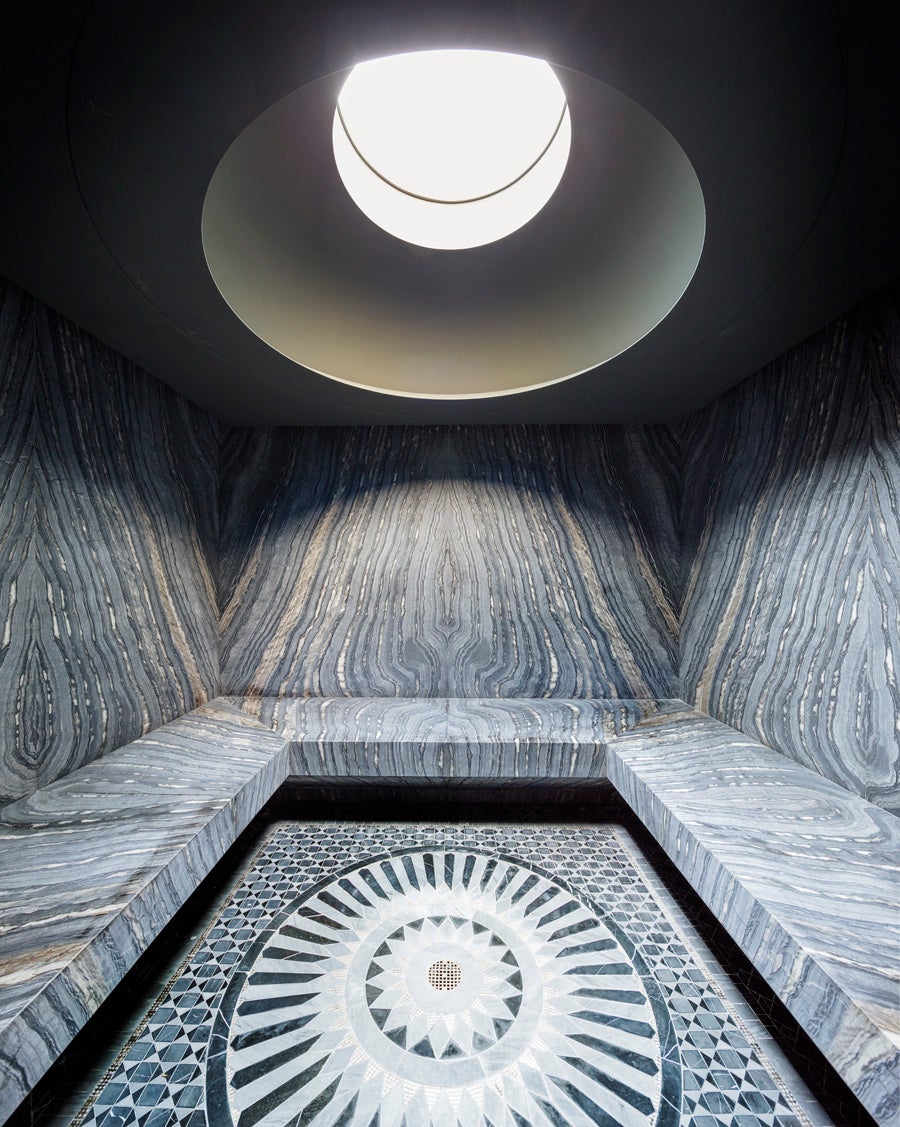 In Manhattan's West Village, 1100 Architects use Negro Madera marble to create an environment fully distinguished from the rest of the house. This hammam, whose purpose is to shelter meditation, stands out among other wellness rooms.
YOGA STUDIO BY JOE MCGUIRE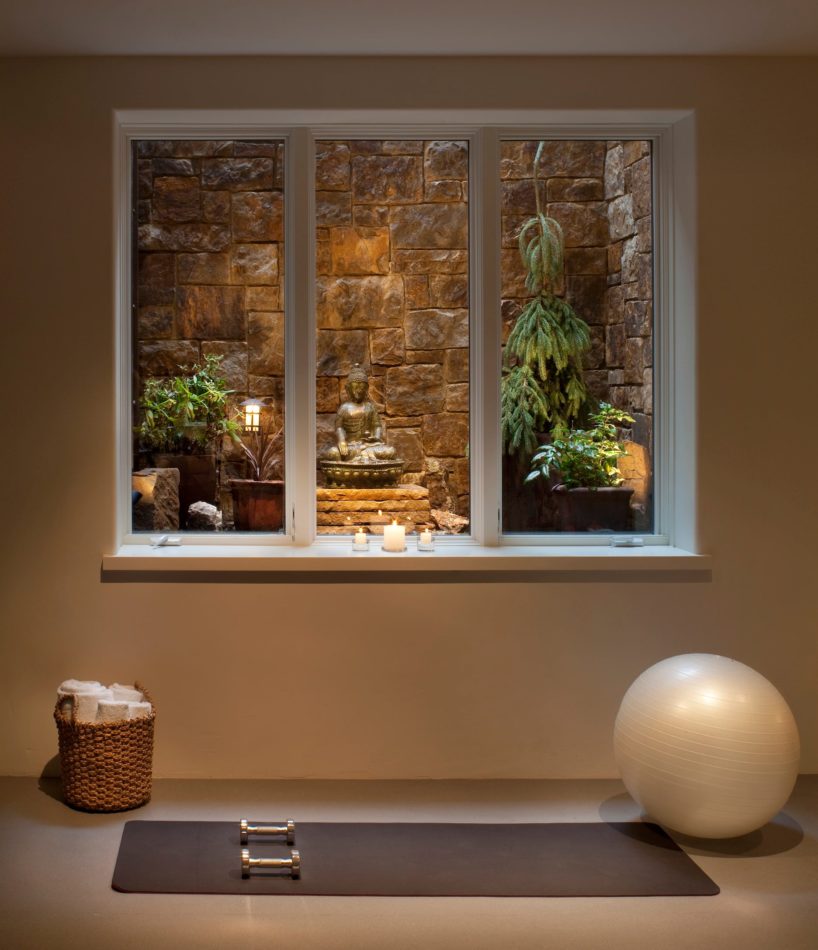 Again on the basement of a property but this time in Aspen. Joe McGuire creates a yoga studio to a inspire the yoga practice of a yoga teacher.
TREATMENT ROOM BY GODRICH INTERIORS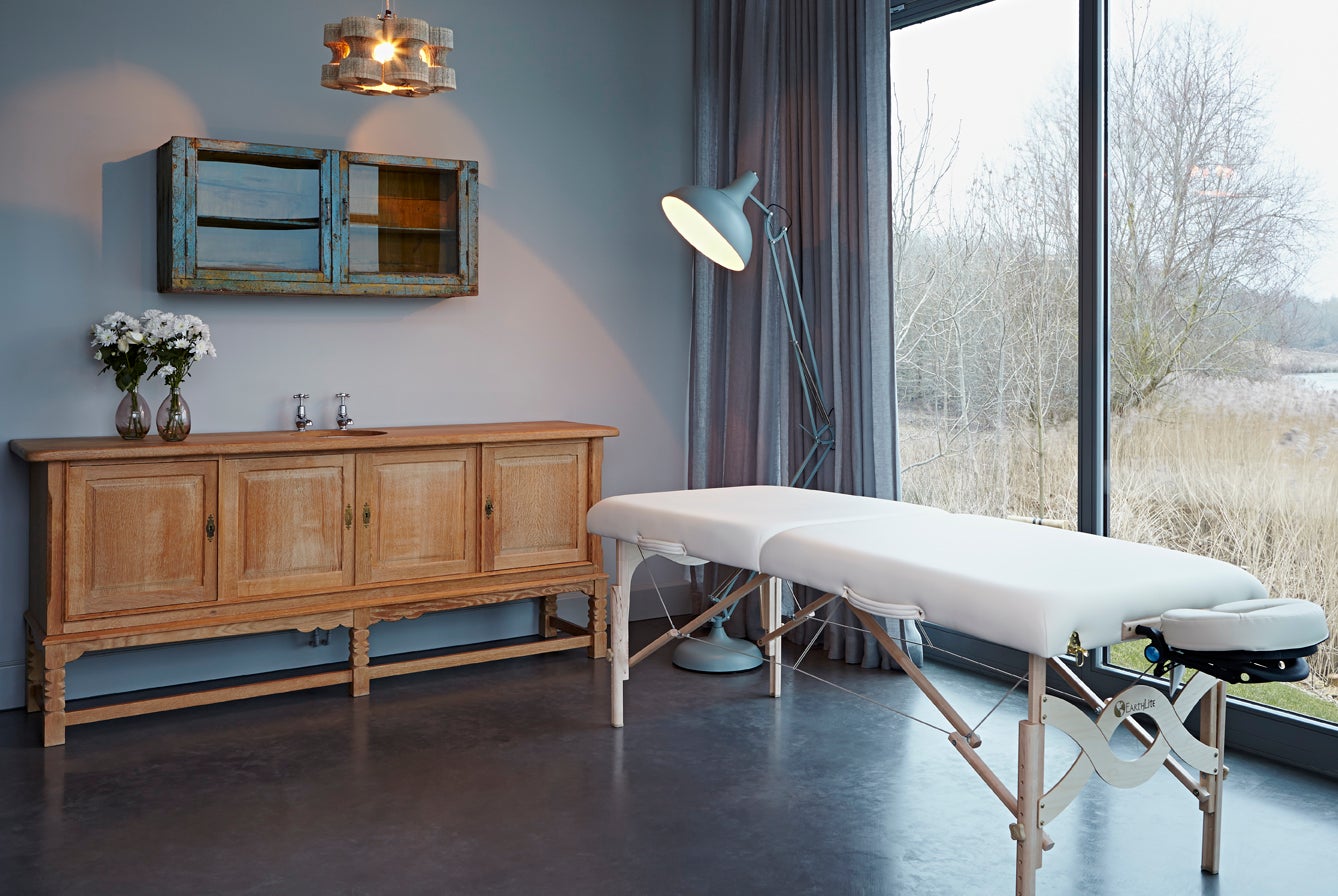 Godrich Interiors designs a treatment room with the perfect view. In Cotswolds, England, the treatment room has calming colors and retro furniture. In addition to texture, furniture, and coloration, landscape and greenery are crucial in wellness rooms.
INDUSTRIAL GYM BY HUBERT ZANDBERG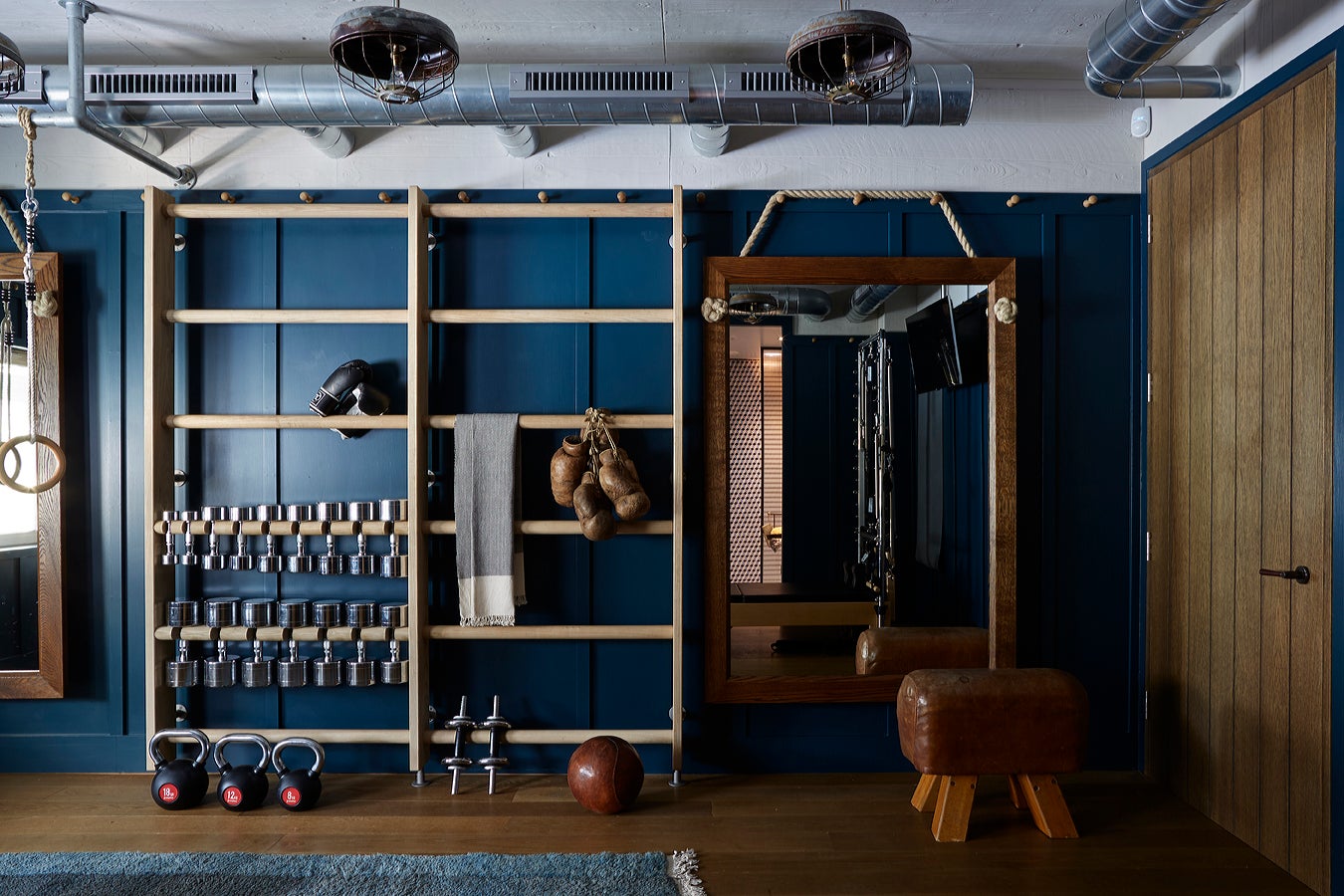 Hubert Zandberg designs a home gym that combines practical utility with aesthetics. The interior designer embraced the industrial look of the room as well as the lack of natural light. As a result, Hubert Zandberg creates in London an industrial home gym with vintage furniture sourced from Belgium and France.

MULTIPURPOSE WELLNESS RETREAT BY STEPHEN STONE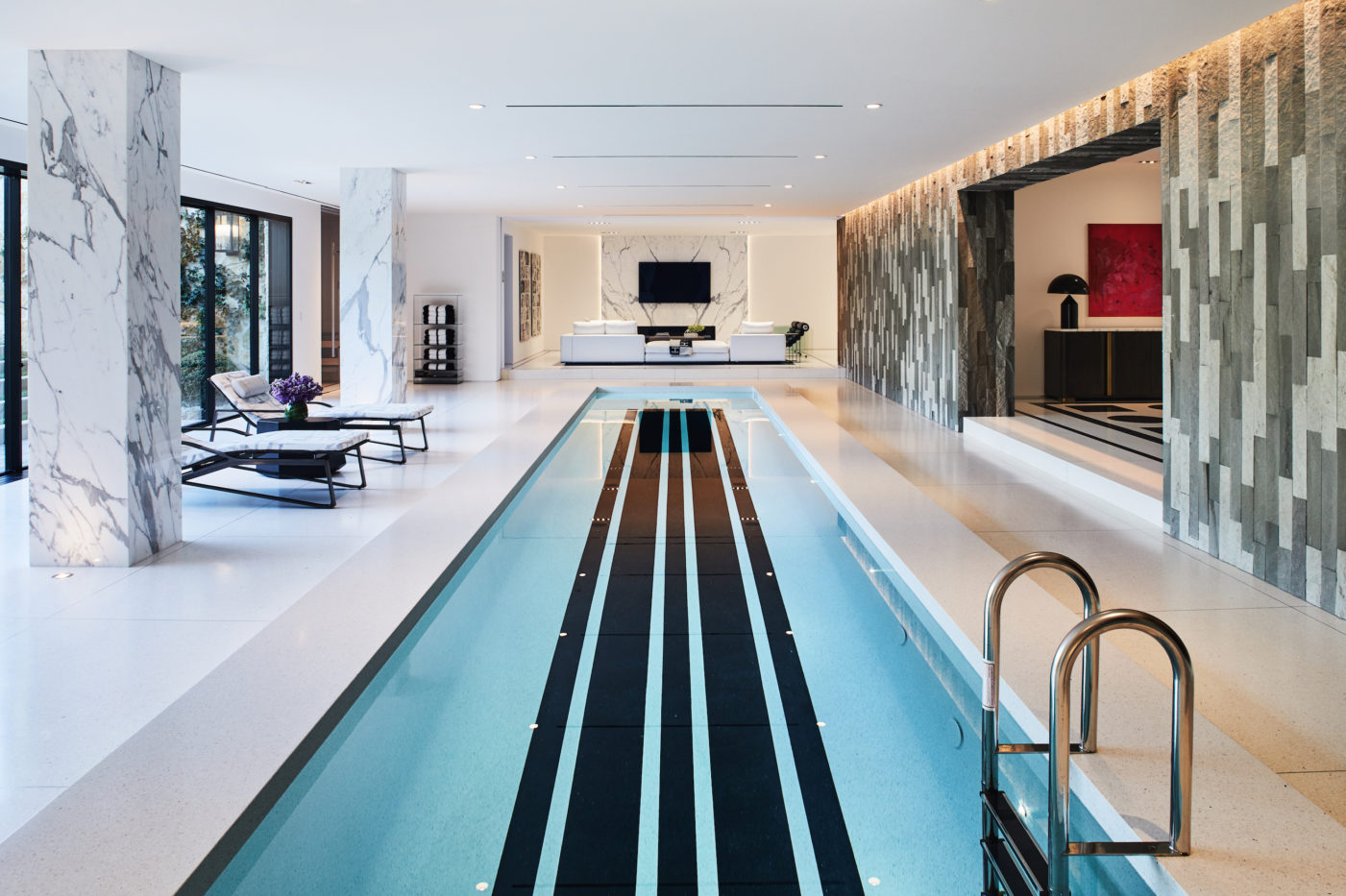 Basements seem to be the favorite space to set wellness rooms. Stephen Stone turns the basement of a Los Angeles property into a multipurpose wellness retreat. As a matter of fact, this basement is like a private fitness club. It has a pool but also a cross-fit gym and a private room massage.

Discover more jawbreaking residential projects on Hommés Sudio's TOP RESIDENTIAL PROJECTS moodboard on Pinterest.
Source: 1stDibs