The most romantic day of the year has arrived. And if it's said that everyone needs a little bit of love… what about your home? Either if it is your personal sanctuary or your nest of love, you should turn your house into a romantic home for Valentine's Day.
How? Find out Hommés Studio ideas to make your home more romantic.
1. First impressions matter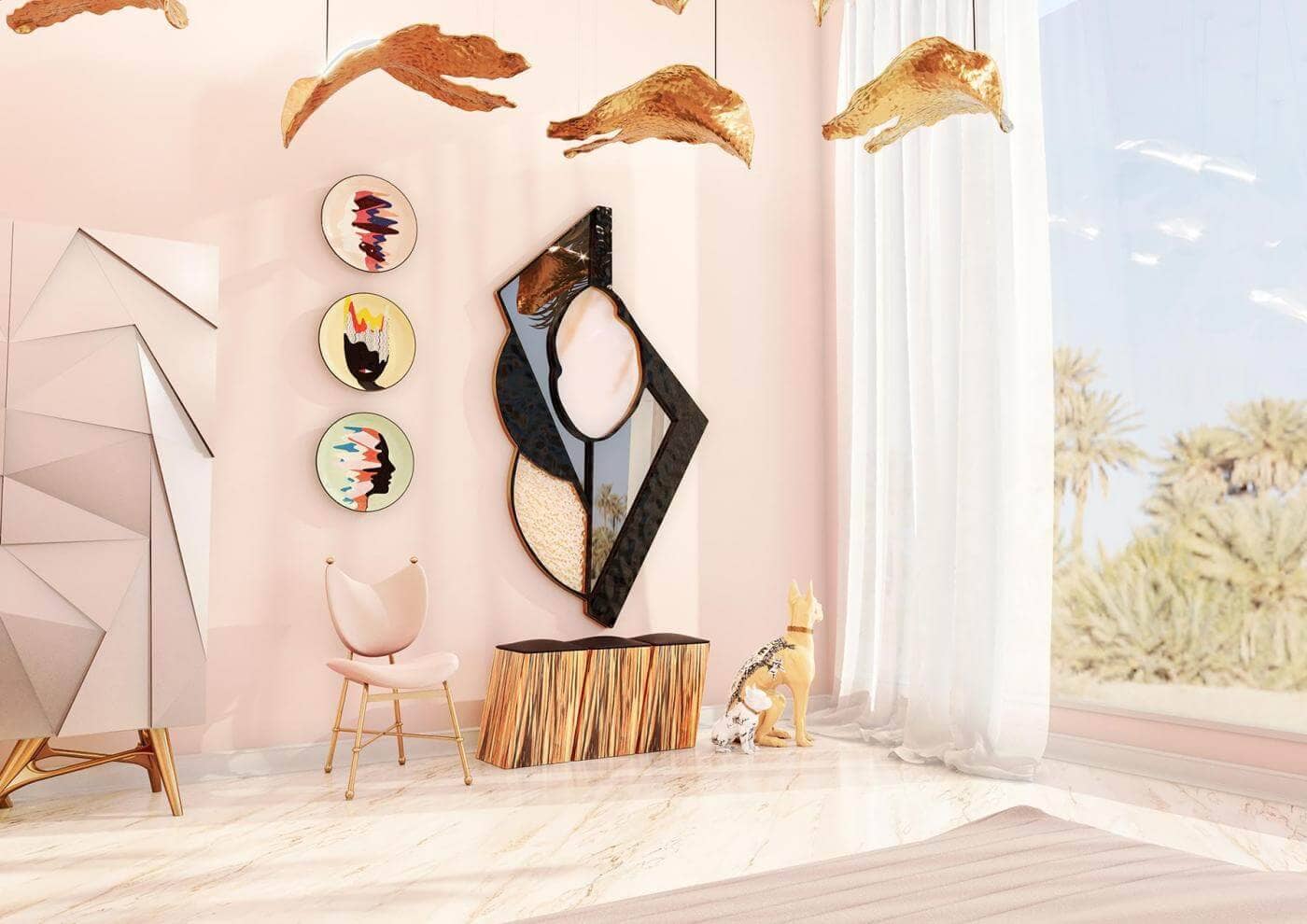 To have a romantic home you must know that first impressions matter. Turn your attention into your entryway. So, as soon as you – or your guests – come home you'll feel the love.
Create an eye-catching décor with a magnetic color. A beautiful and versatile hue that can be bold and audacious. Match it with cool and playful accessories to accentuate your lively and fresh personality.
2. The beginning of a magical night
If you are lucky to have an outdoor area, optimize it and create a magical romantic space. Turn your end of the day into a seductive beginning of the night. After all, it can be the most beautiful moment of the day.
Full of calmness, comfort and perfection. With the perfect company, the ideal furniture and an ethereal color palette can turn your outdoors into a luxury spot where romance is in the air.
3. Conquer them at the dining table
A beautiful dining table is a must have for any romantic home. "There is no love sincerer than the love of food", so match that feeling to your eating area. You'll just need a passionate and opulent dining room. A scenario with warm colors, exceptional table decoration and delicate furniture. A room that will take you to another world of contemplation and desire.
4. All leads to the master suite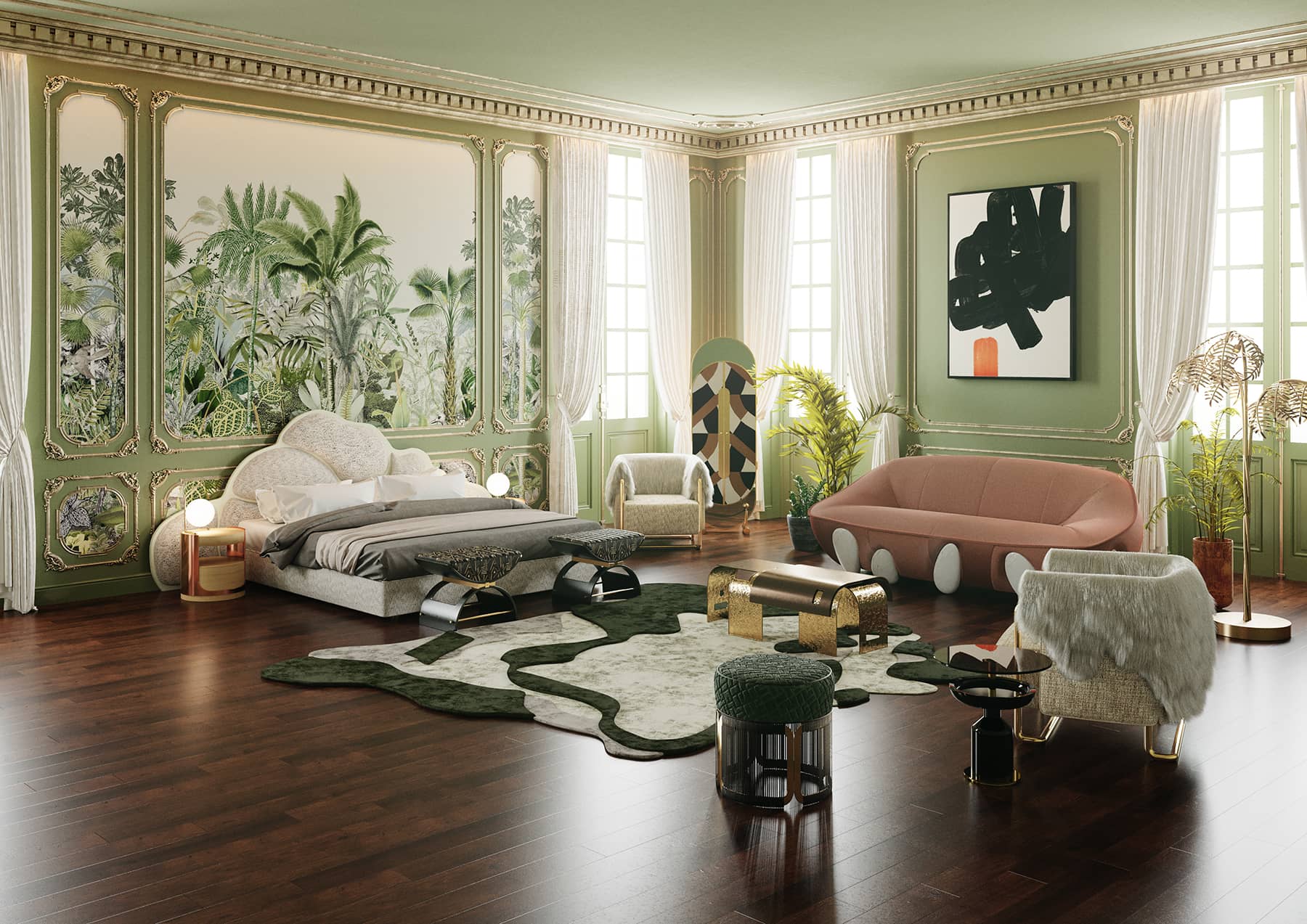 Not every romantic room needs to be colored in red or pink. What about a green palette? It is a serene and warm hue that when matched with blush details and refined materials can turn your bedroom into a suite ready for romance.
Choosing a statement piece and having multiple usable areas can transform your bedroom into a little wonderland. More than love, ready for harmony and peace.
5. A little bit of selflove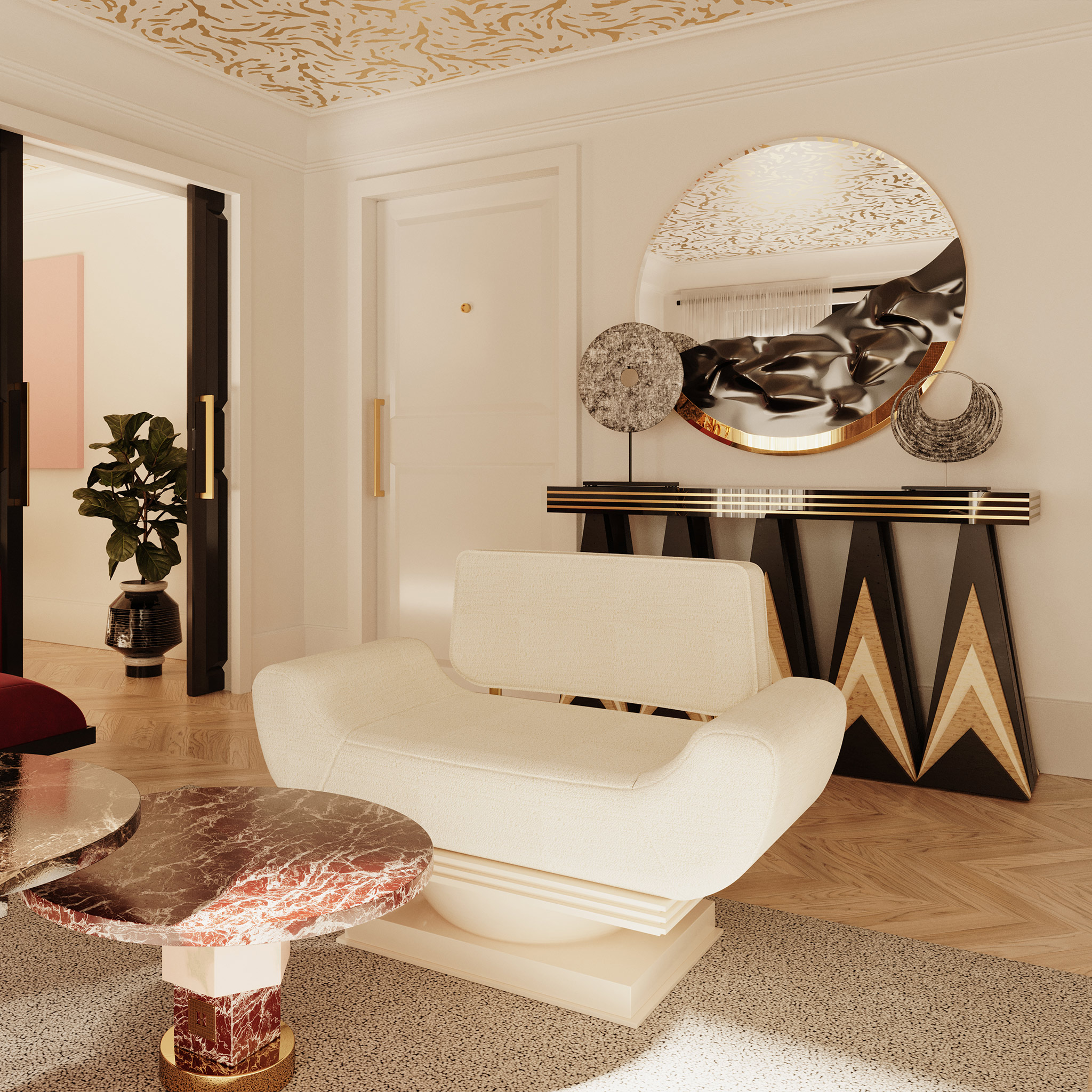 When talking about your home, it's necessary to surround yourself with the things that you love. Express your own style with statement furniture and eclectic products. Maximalism design is making a comeback, so why not mix colors, prints and patterns? Choose the right accessories and home décor to personalize your house. After all is where you can feel the love.
Hommés Studio selected the ideal looks to turn any house into a romantic home.
WANT TO KNOW OUR PRODUCTS?
Since you have come this far, we kindly invite you to download Hommés Studio Catalog and discover furniture and lighting designed by designer lovers for design lovers.
Pay a visit to our soul sister ACH Collection as well. You'll be delighted to discover a beautiful design of high-end homeware and pet accessories.