A design by Louis Liou Interior Design, a home where modern and futuristic meets minimalistic interior design shapes. This style of interior design leads to a more organic open area. As a result it creates a space that is soothing for the eyes and has a beautiful sense of natural breathing and ventilation.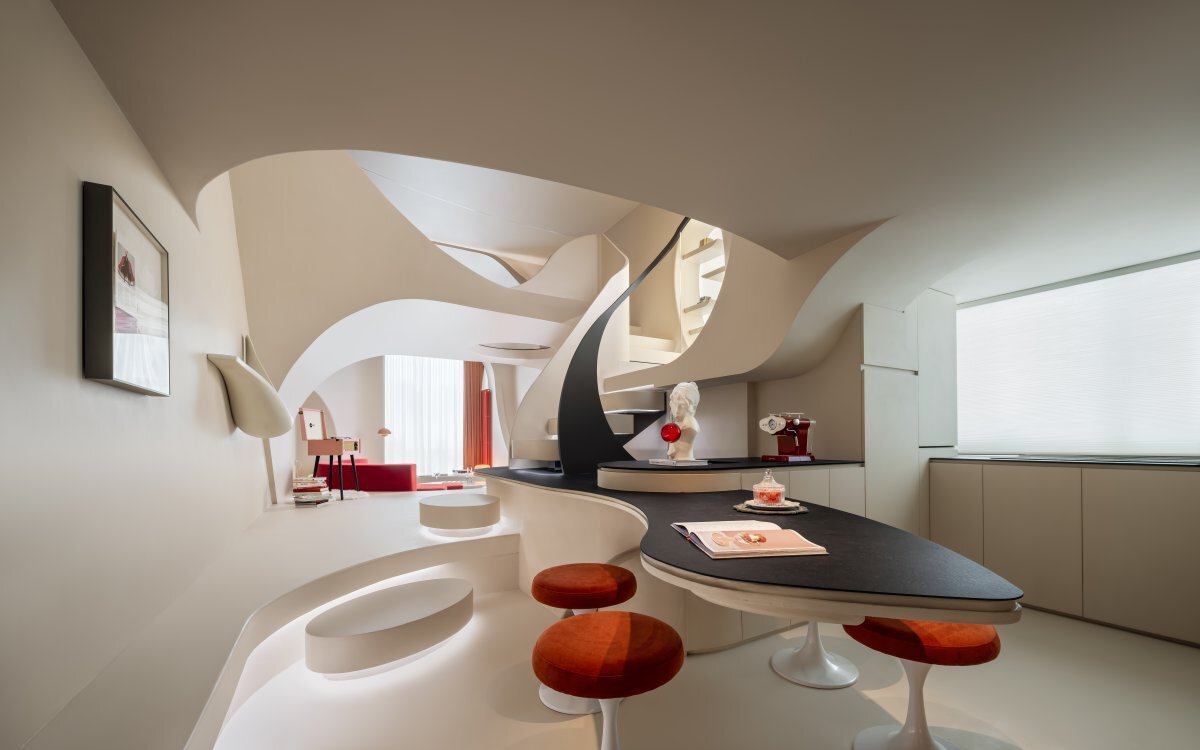 Louis Liou Interior Design never sticks to any existing styles and concepts, and is good at cutting edge design, developing innovative thinking based on customer needs, adhering to the philosophy of "design makes an artistic life". Today, they continue the pursue of innovation with leading interior designs.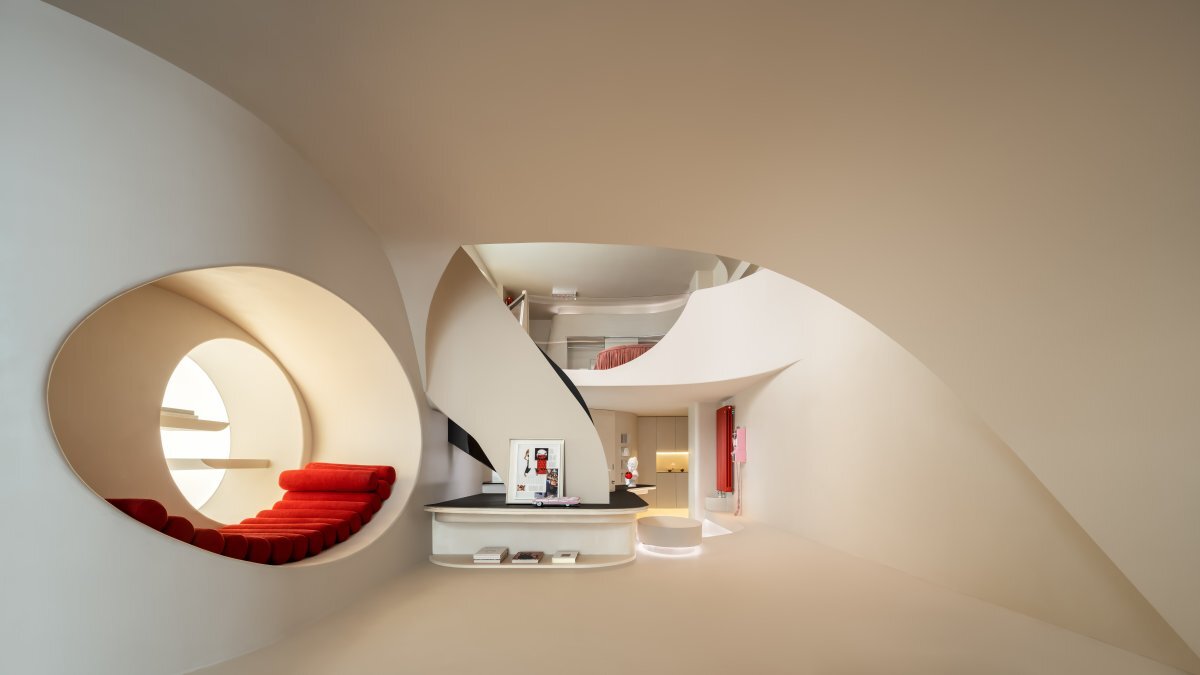 Design Details
Located in Beijing, China this interior design project has an organic and unique integration of lines and curves. These truly minimalistic shapes in architecture, are incorporated through flowy and soften structures. These structures create a paradise of interesting souls and natural silence.

Not only form but lighting is also a particularly important detail of any home interior, so it has a focus here as well. The play between the light and the shadow in this space is a real harmonious combination. An interesting approach of gradual, peaceful curtain lights, naturally becoming an essential part of the calm that this space offers.
The curved walls resemble flowing rivers so they bring a spontaneous transition towards the curved ceilings. Moreover, the arc-shapes or cave-like structures make of it, an open and well ventilated space with natural flow in this minimalistic design.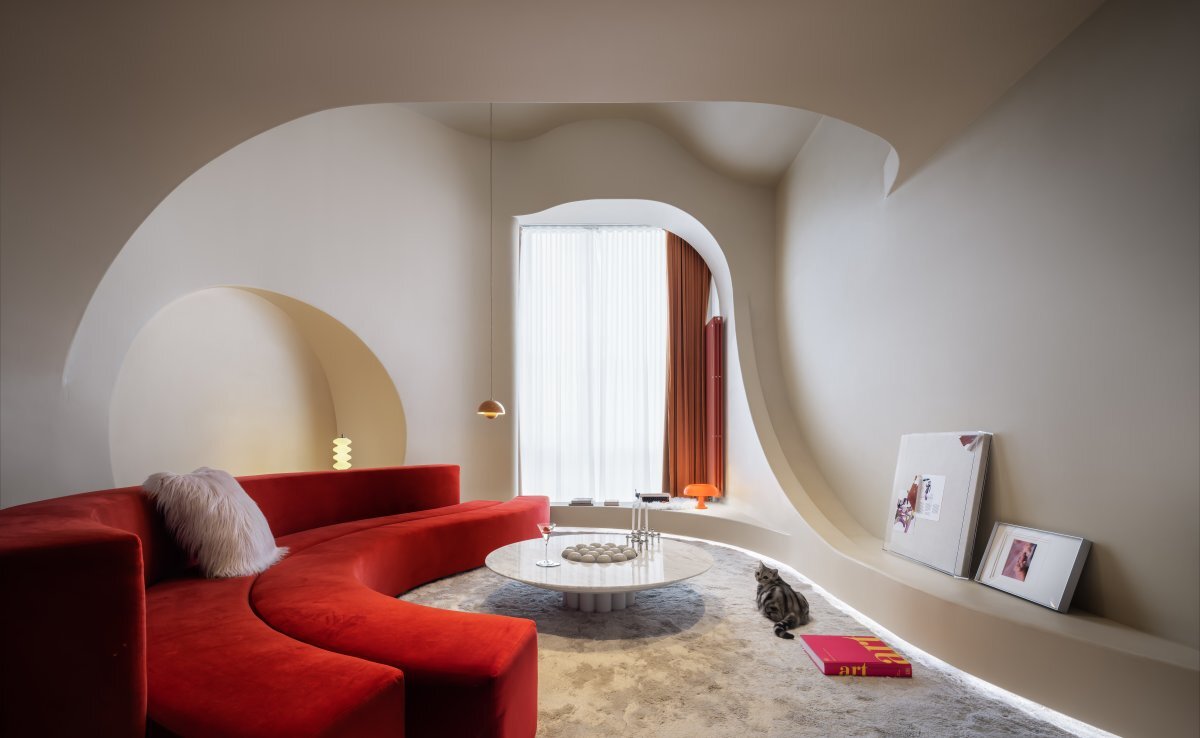 Throughout the design, contemporary decor and rustic texture gets rid of too much decorations. This way the design creates and keeps its more minimalistic and naked beauty. The little amount of furnishing is of vintage flavour with a touch of velvety red colors. It achieves a balance between modern and minimalistic interior design.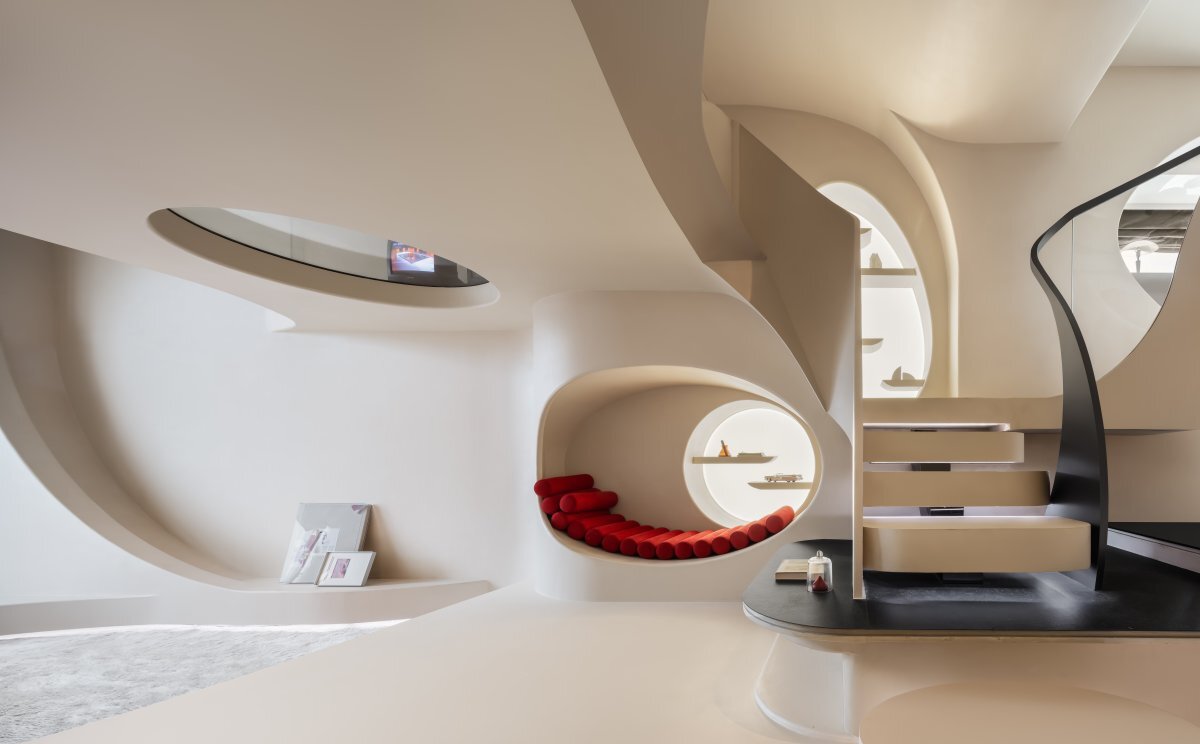 The beautiful transition from one space to the other is very natural. Therefore, the curvy shapes make one feel free to travel in time and space through the shapes of the design. To conclude, this design manifests where modern and futuristic meets minimalistic interior design, which creates a highly functional space with unique experiences.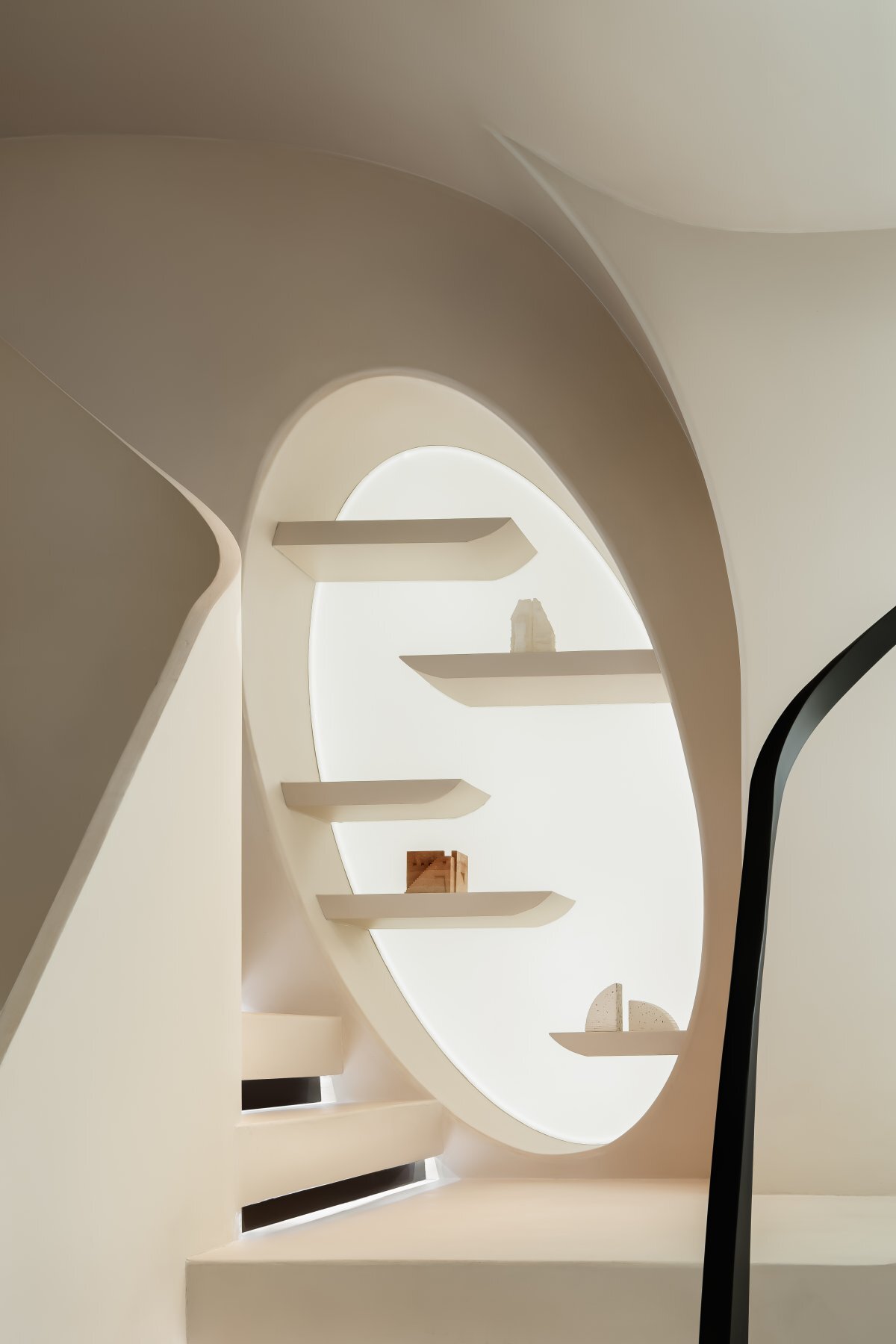 Source: YinJiSpace
Photography: Wang Ting