The holiday season is about gatherings. Gathering friends and family around the table. It's time to rethink dining rooms and, if possible, to design a more entertaining dining room layout that speaks the mind of the host and to the soul of guests.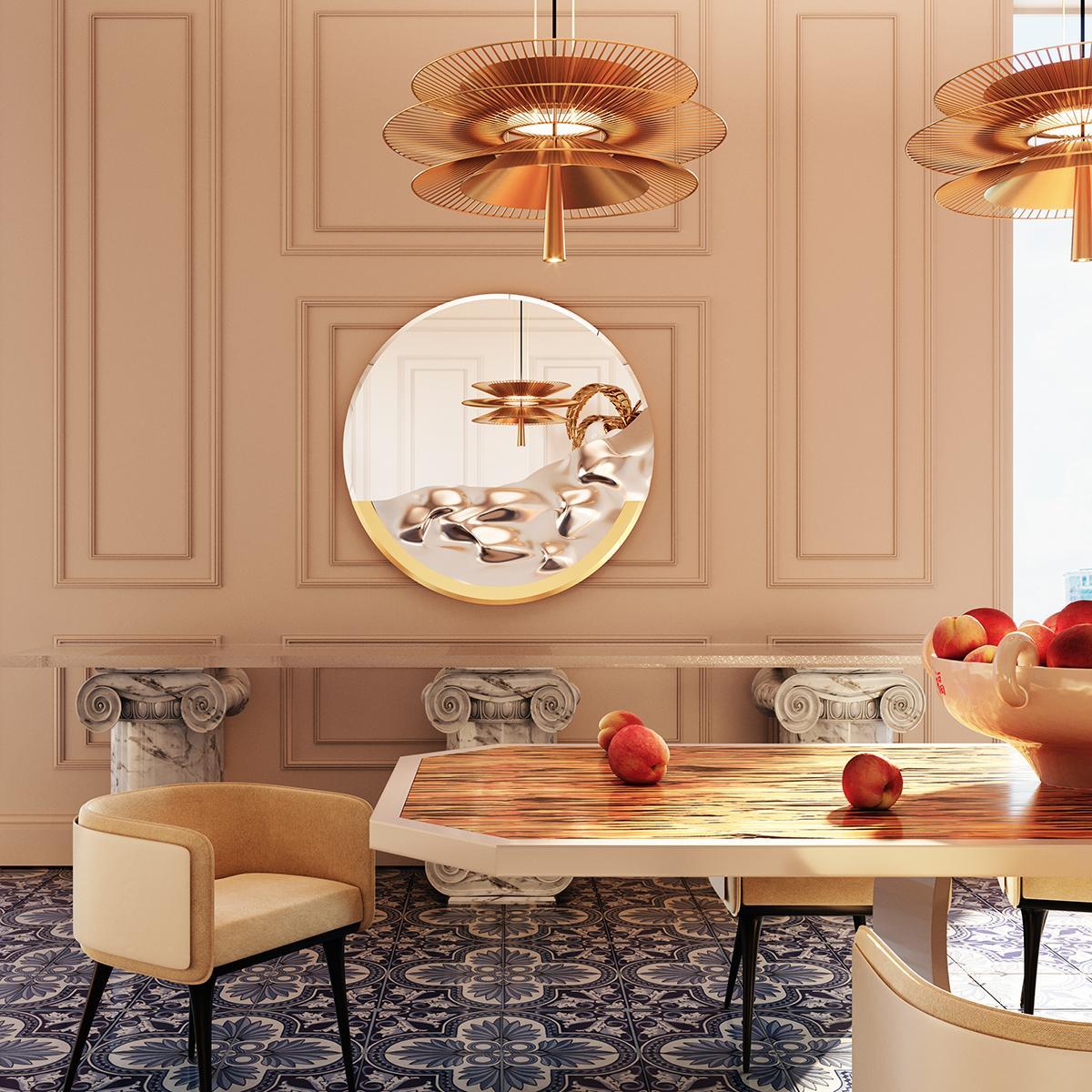 DINING ROOM LAYOUT FOR ART LOVERS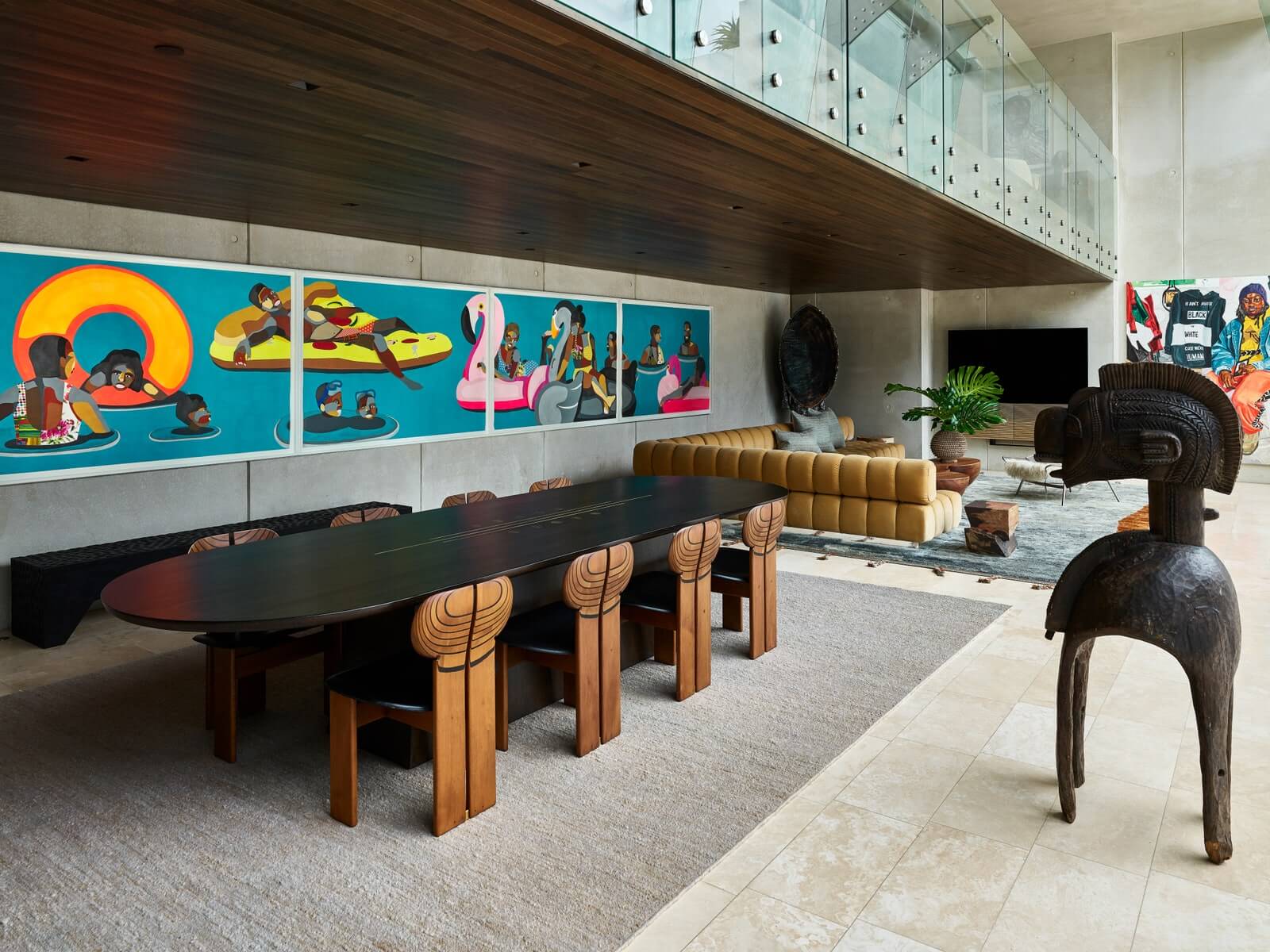 The dining room layout of Dreamland (Alicia Keys and Swizz Beatz family home) in La Jolla is the perfect dining room for art lovers. Decorated by Kelly Behun, the open floor dining room has a long oval dining table and vintage dining chairs. Surrounding it are several sculptures, one made by Nick Cave. With a soothing color palette, on the wall, there's a series of colorful panels that follow the dining area until the conversational area.
MIDCENTURY MODERN DINING ROOM LAYOUT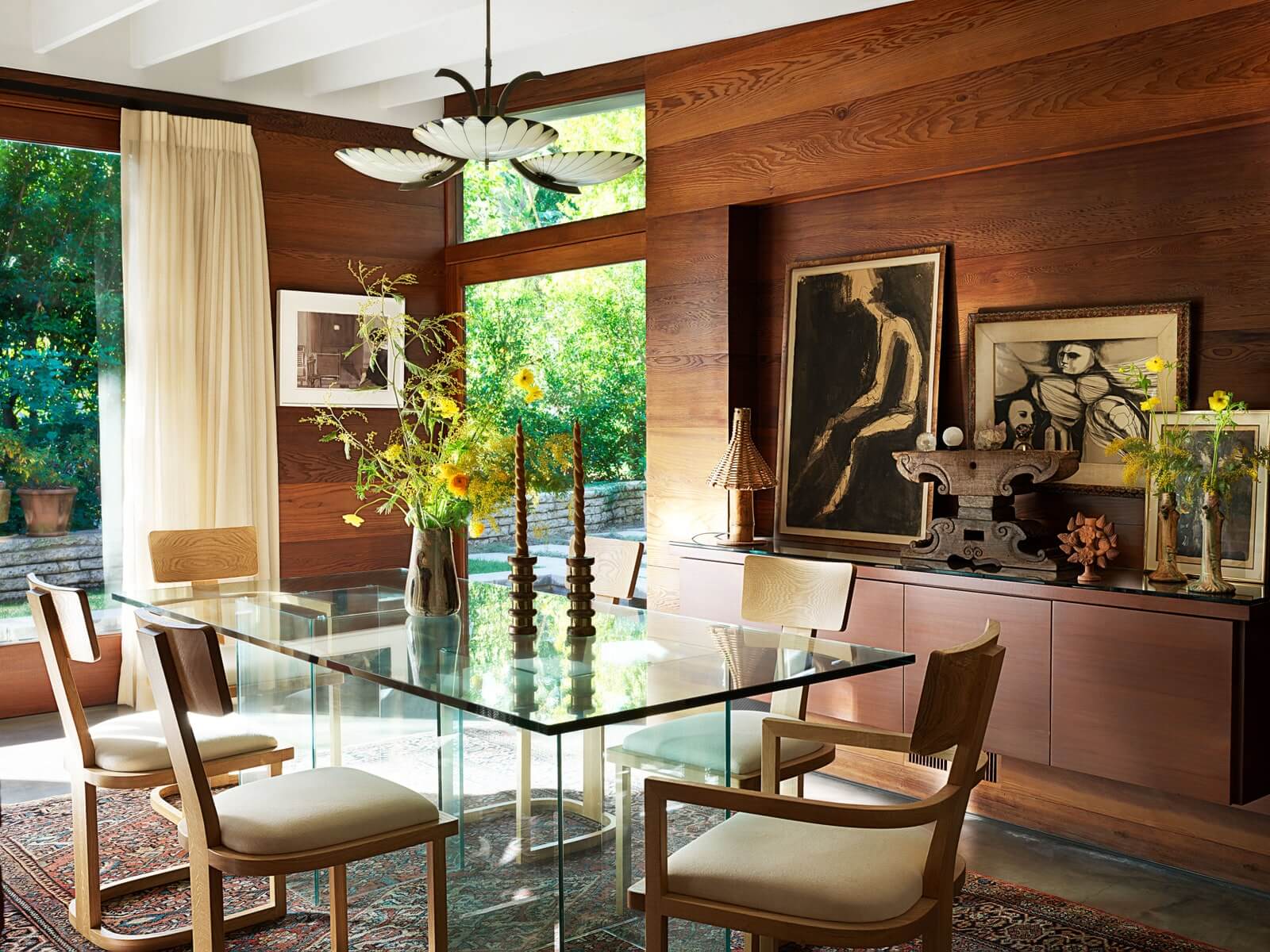 Dakota Johnson's midcentury modern dining room is a guide on how to brighten up a dark room. The wooden walls and the low ceiling make the home a cozy pad. Nevertheless, they compromise the perception of space and depth. The interior designers Louisa Pierce and Emily Ward from Pierce & Ward choose a glass dining table and a cold white ceiling paint to increase the light inside the modernist dining room.
THE BREAKFAST NOOK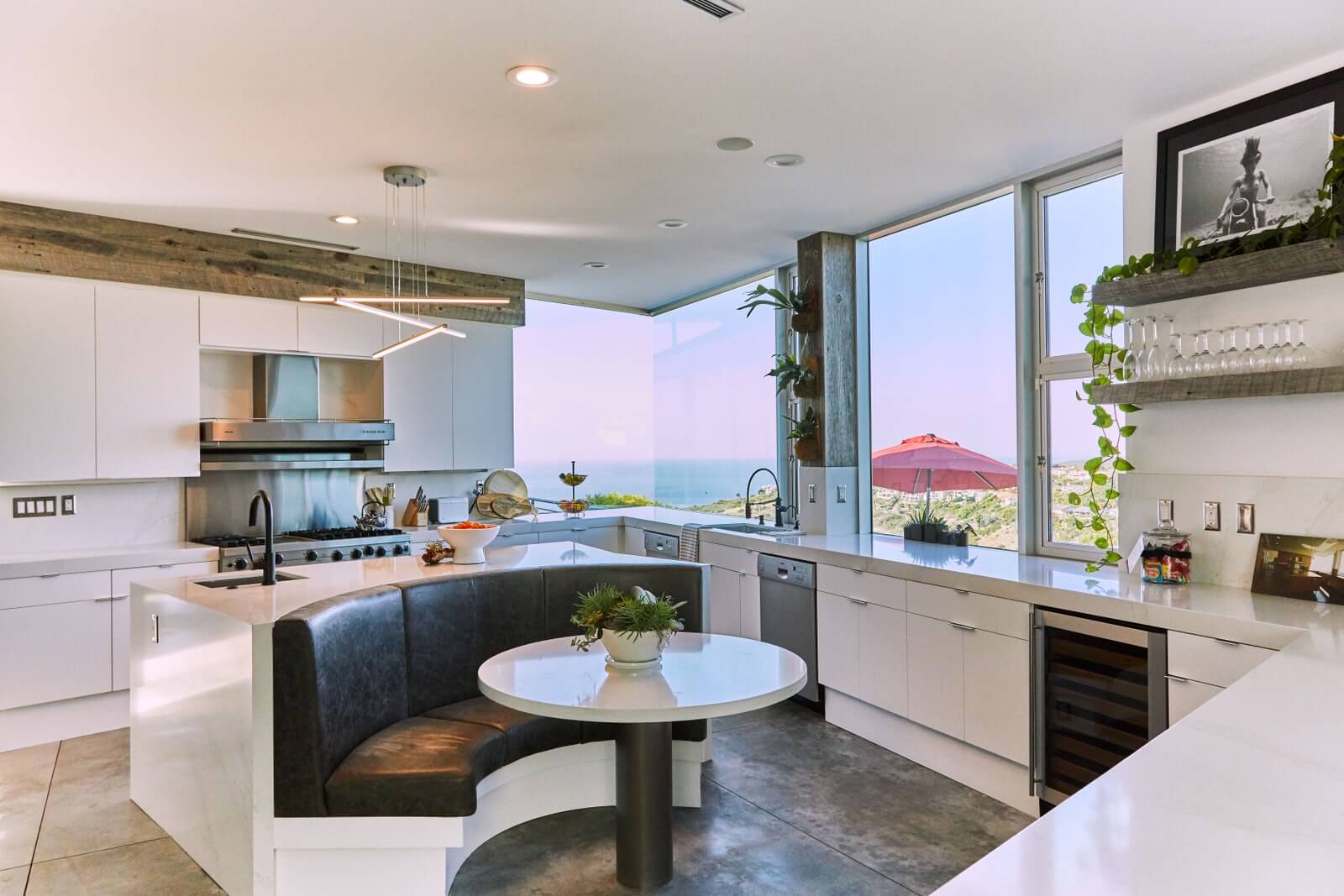 The breakfast room of Nyjah Huston is right in his kitchen. Extremely inviting and welcoming, his breakfast nook is plain simple. A round dining table does the job in a black and white kitchen.
MAXIMALIST DINING ROOM LAYOUT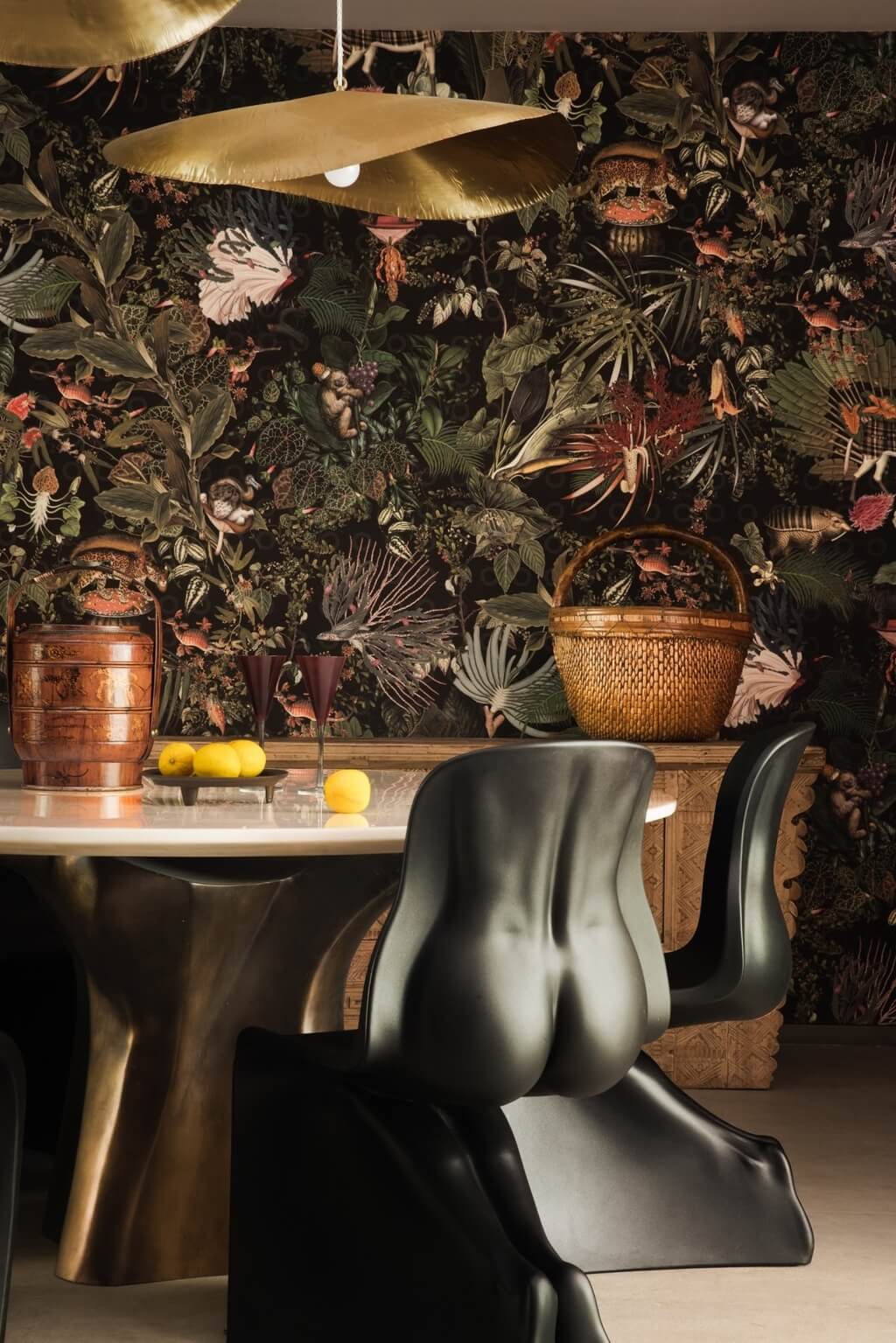 This Asian interior design home has a maximalist – and sculptural – dining room layout. The dining room is murky, with wallpaper with tropical motifs, a round white marble top dining table with a brutalist foot. The maximalist dining room has a set of dining chairs that are authentic pieces of art.
WINTER-GARDEN DINING ROOM LAYOUT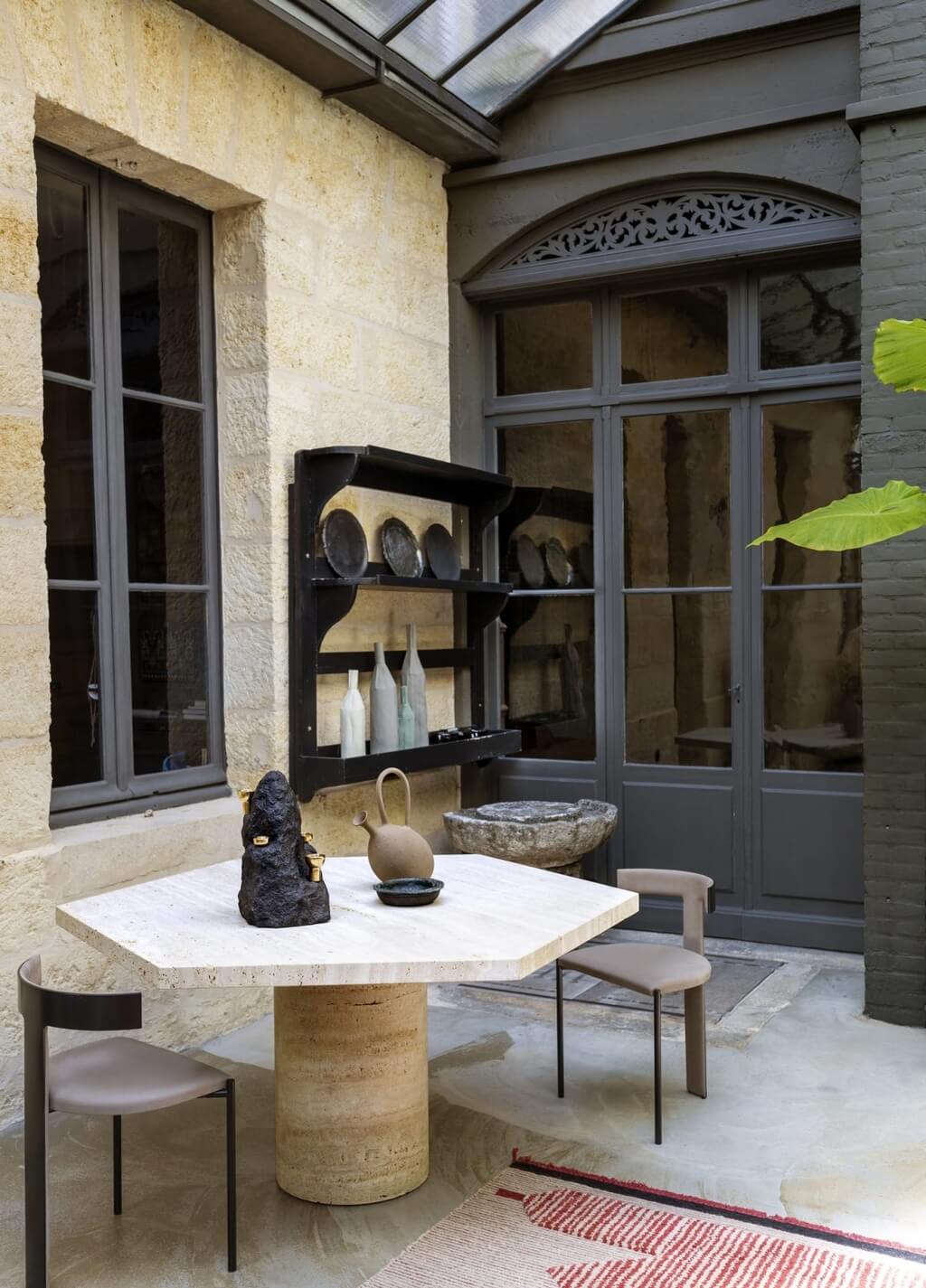 For the ones who love to throw a dinner party and don't mind about the weather, an indoor-outdoor dining room layout with entertain guests like bliss. For a cozy environment, decorate the winter-garden dining room as a truly indoors dining room – fully equipped with high-end accessories, such as rugs, ceramics, and sculptured furniture.
FUNKY DINING ROOM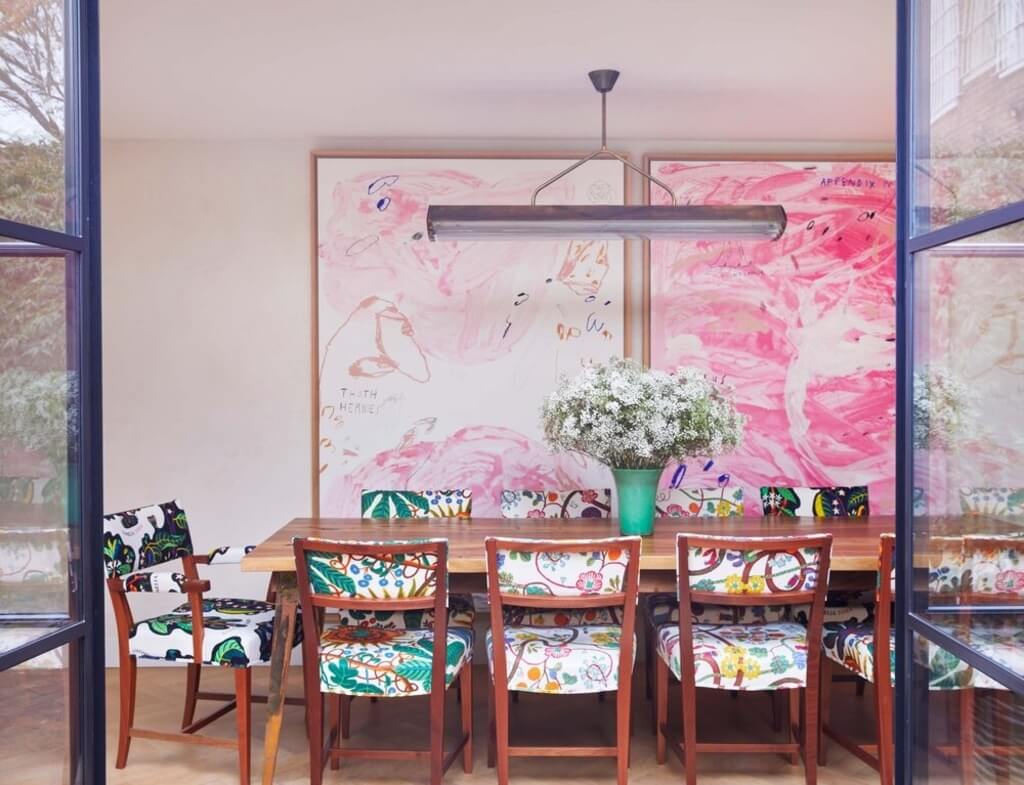 How to design a funky dining room? A timeless walnut texture, such as walnut, colorful and swirly patterns, and a handful of vibrant colors.
INDUSTRIAL CONTEMPORARY DINING ROOM DESIGN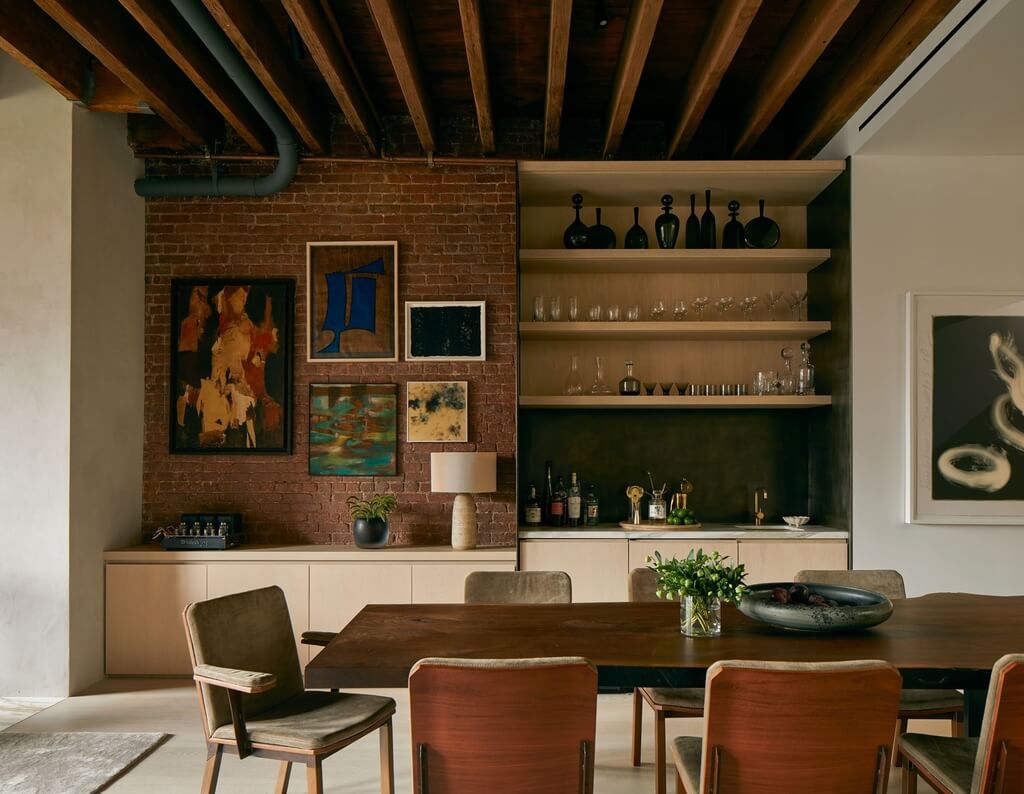 A cluster of woods, stones, and metals with amber hues against a concrete canvas can unleash an elegant industrial-style interior. In order to create a more entertaining and seductive atmosphere, pick some contemporary artworks and make them the showstopper of the industrial dining room.
Since you came this far, we kindly invite you to download the Hommés Studio e-book 2022 The Future Of Trends and get ready for an endlessly creative new year.
Consider paying a visit to ACH Collection website as well and discover high-end homeware and pet accessories for a wholesome modern lifestyle.