Known for conceiving timeless interiors that elevate the human spirit, Nicole Hollis has incredible luxury interior design projects that can inspire different home styles. Check out five of her top layouts.
Regarding luxury interior design, few names are as renowned as Nicolle Hollis. From integrating the select team of the AD100 list to being featured in top magazines, Hollis is widely viewed as one of the most influential designers of our time. The well-known professional has a unique approach to design that combines her passion for art, architecture, and culture to create spaces that are as functional as they are beautiful.
In this article, we will discover five of the stunning luxury interior design projects signed by the brilliant designer that translates the art of living. Keep reading to fall in love and discover why Nicolle Hollis is one of the top interior designers of our time.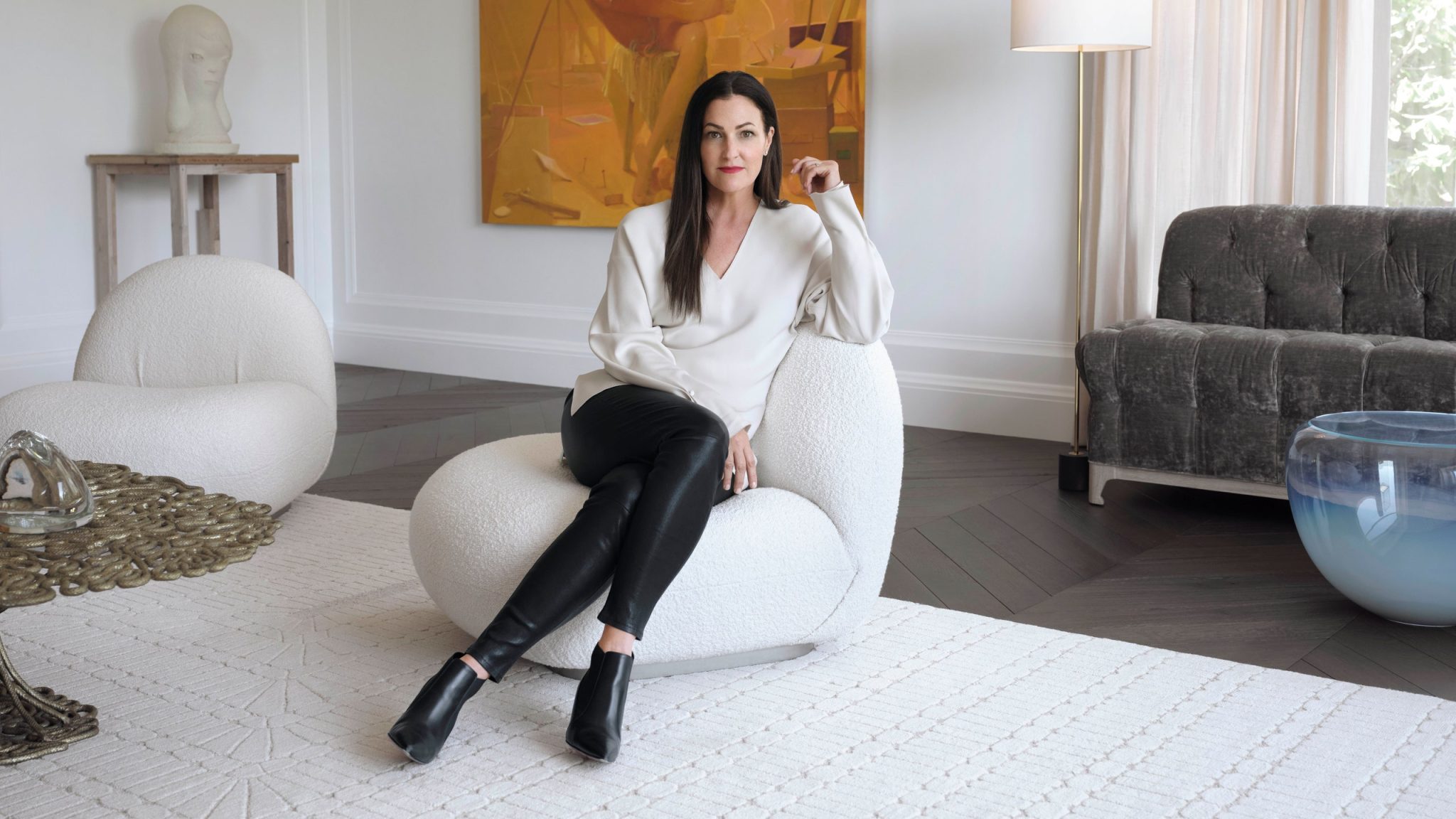 Meet Nicole Hollis
We already have mentioned that Nicole Hollis is one of the most influential interior designers of our time – but now it´s time to meet this incredible designer who is helping redefine the art of living with her brilliant works.
For over 20 years, Nicole Hollis has been creating timeless interior design projects at her San Francisco-based firm – where she has worked on various projects from residential to hospitality. Her vast body of work embodies her signature, characterized by her ability to blend different styles, textures, and colors to create a cohesive and luxurious look.
One of the hallmarks of Hollis's design style is her neutral colors, where she often incorporates shades of white, beige, and gray which serve as a backdrop for more dramatic elements, such as bold artwork or statement furniture pieces—creating a sense of balance and harmony within the space and allowing for a greater emphasis on the individual elements that make up the design.
The local culture and environment often influence Hollis's designs. She takes inspiration from the natural beauty of the surrounding landscape, as well as from the local art and architecture. This creates a sense of authenticity within each project and helps to connect the space to its surroundings.
Scroll down to discover how Nicole Hollis manages to translate her unique signature style into luxury interior design projects!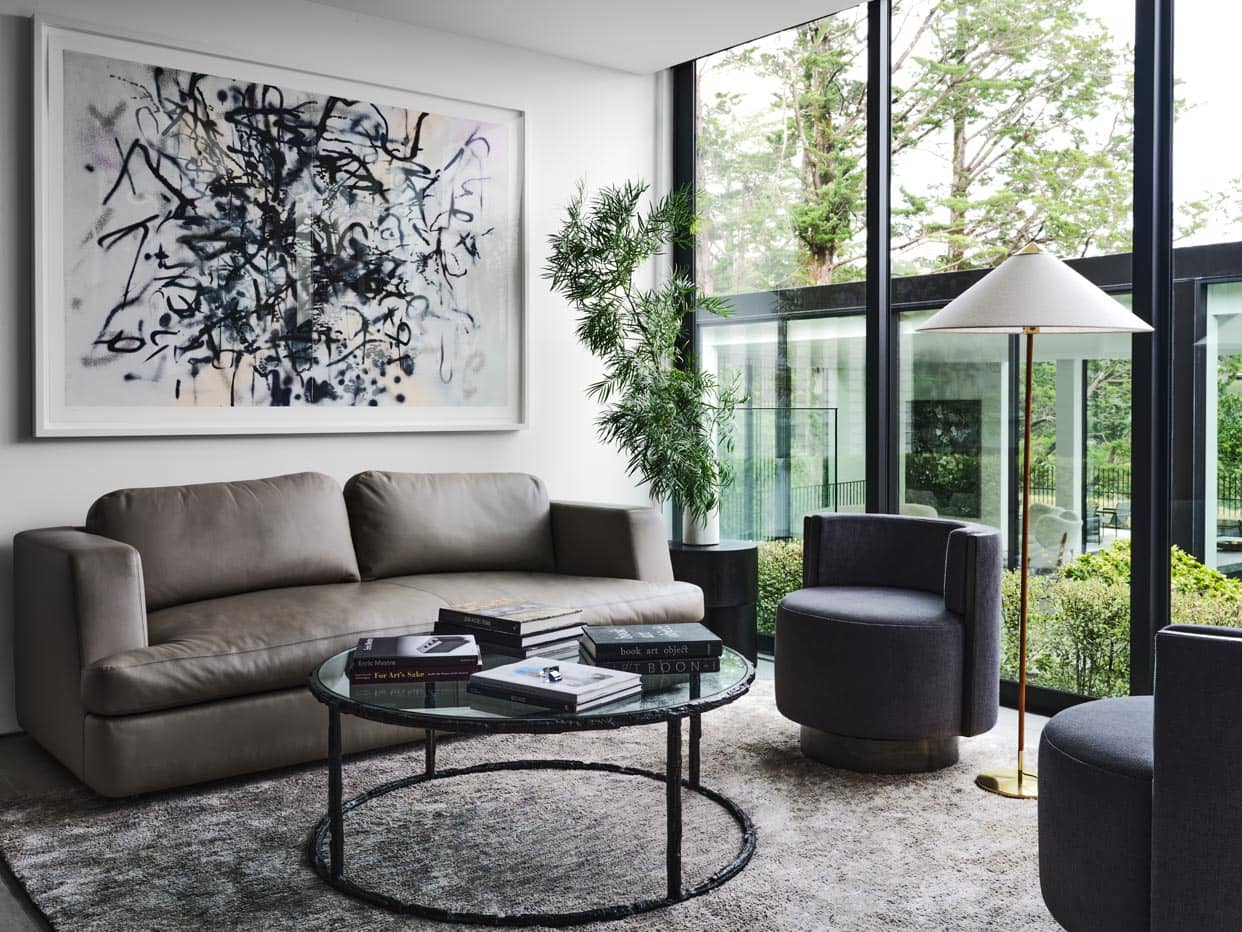 The Art of Living – Nicole Hollis Luxury Interior Designs
From an incredible color-block maximalist mansion to a charming beach house, it´s time to explore the beautiful work of Nicole Hollis and her luxury interior design world!
1- MAGICAL MAXIMALIST MANSION: HAIGHT-ASHBURY PROJECT
We will start our journey through the timeless world of Nicole Hollis by exploring one of her most challenging works – an exotic mansion full of colors, rock references, and morocco vibes. This San Francisco Mansion can impress everyone who steps in, blending a mix of maximalist style and luxury aesthetic; this project pushed the top interior designer to step out of her comfort zone to create a home that could fulfill her client's dreams.
With a dizzying array of custom details and decorative objects that pay homage to the clients' obsession with rock and roll and hippie culture, their fascination with traditional Moroccan design, and their unquenchable thirst for eye-catching color and pattern, Hollis and her team meticulously design each room. Besides the exotic theme, Hollis adorned the home with incredible works of contemporary designs and artists.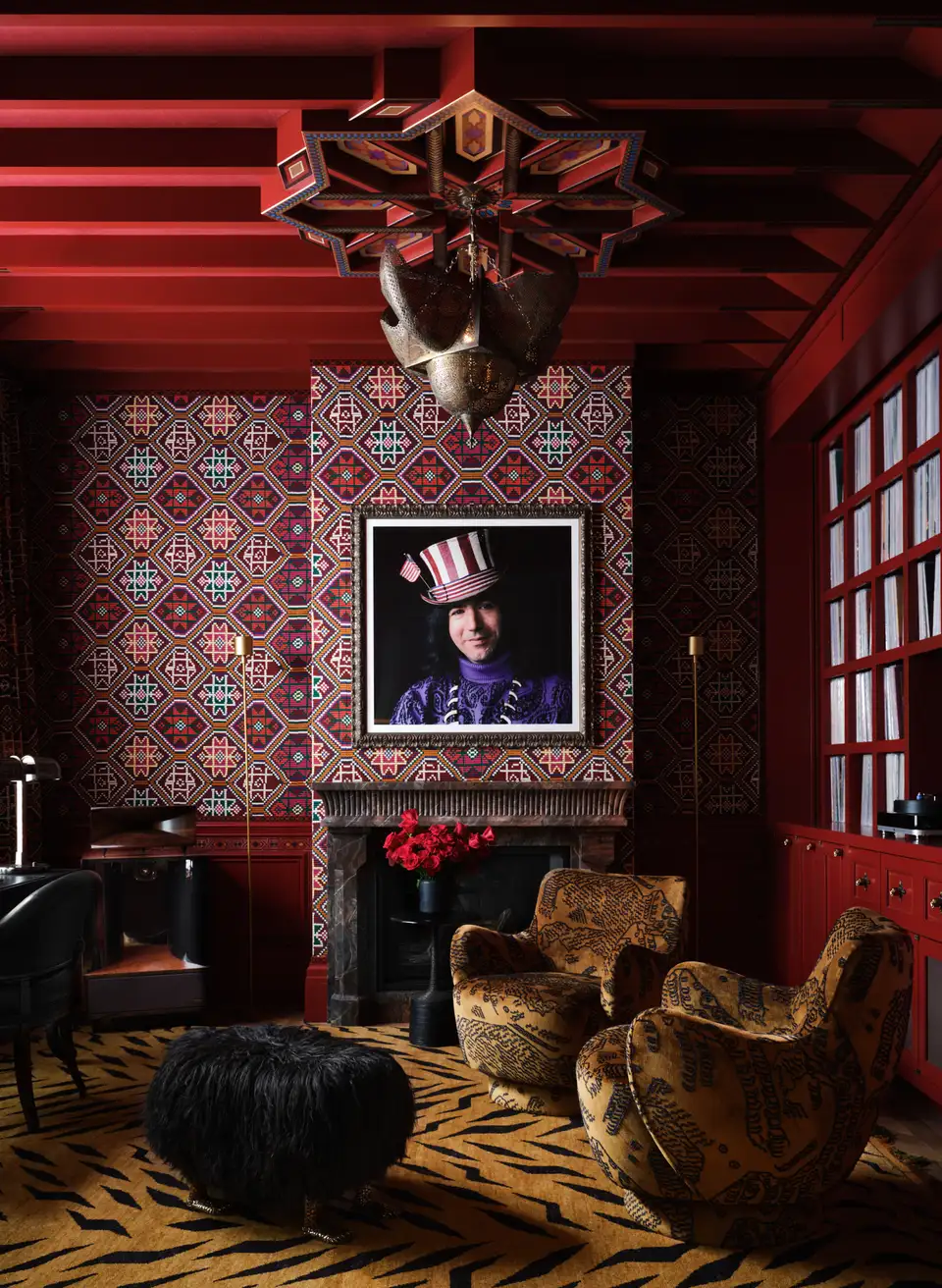 2- CLASSIC REVIVAL: BROADWAY PROJECT
From a Maximalist-inspired project to an art-filled home full of sophisticated vibes and neutral colors. We head now to another stunning luxury interior design signed by Nicole Hollis – where it´s possible to understand more about Hollis´ signature -that beautifully incorporates form, light, and colors.
In this San Francisco home, the renewed professional use a muted color scheme as a backdrop for a selection of stunning modern furniture, exquisite decorative items, and charming artworks. Using and abusing the contrast between hues and materials – the interior designer created a timeless home with a unique, luxurious, cozy, and inviting aesthetic.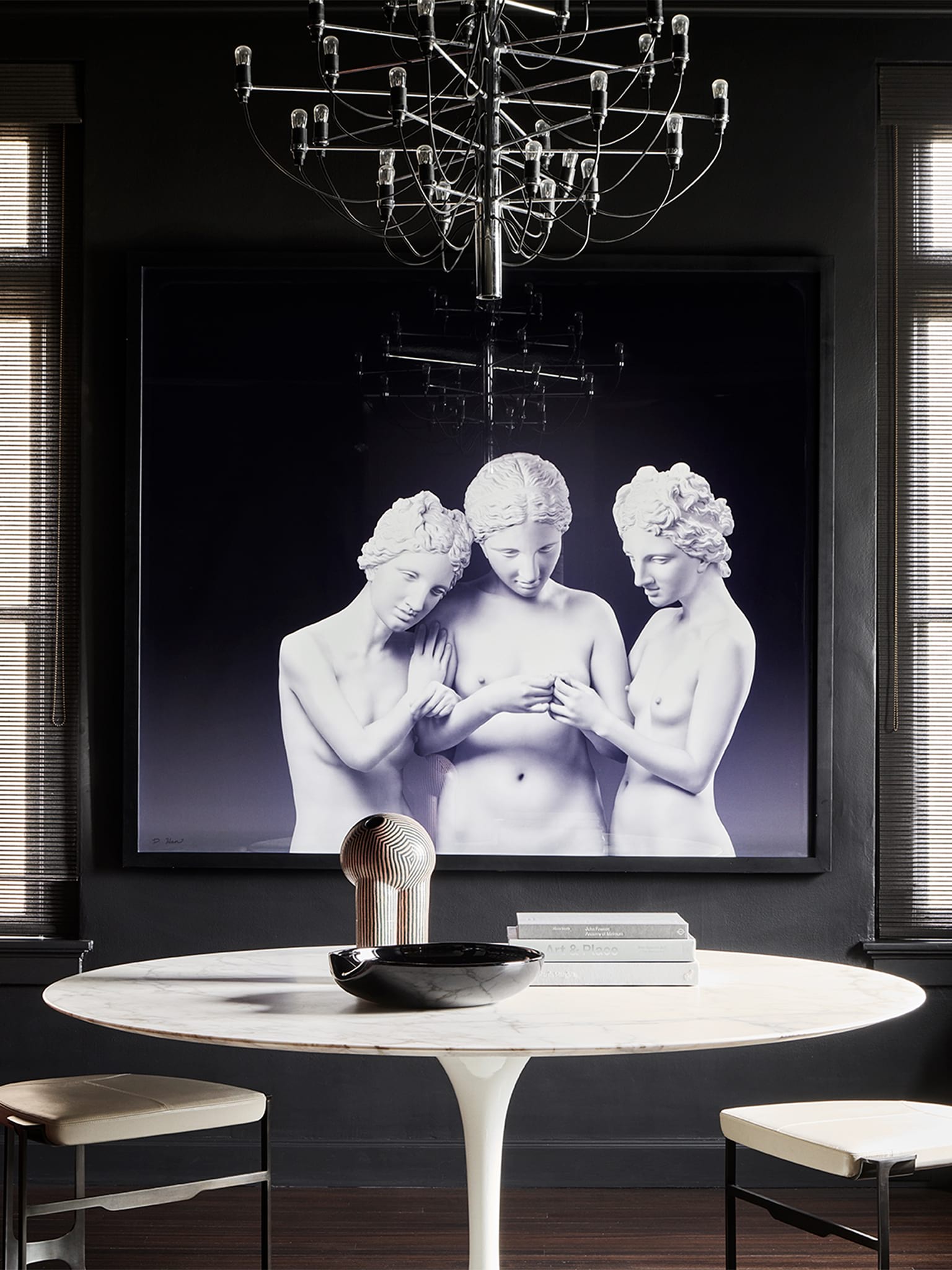 3- PEACEFUL RETREAT: LAKE TAHOE PROJECT
It´s in Lake Tahoe, California, where we can find one of Nicole Hollis´ beautiful projects – a peaceful scenario where nature meets interiors and create a timeless retreat. We have many highlights to make of this luxury interior design – from the charming way that the designer brings the outdoors to the indoors to the combination of materials that make it almost impossible not to fall in love with all the beauty of this design.
Nicole opted to keep the layout simple – for that, she worked with clean lines and a neutral color scheme; the different materials and textures helped make it even more attractive while maintaining the design clean.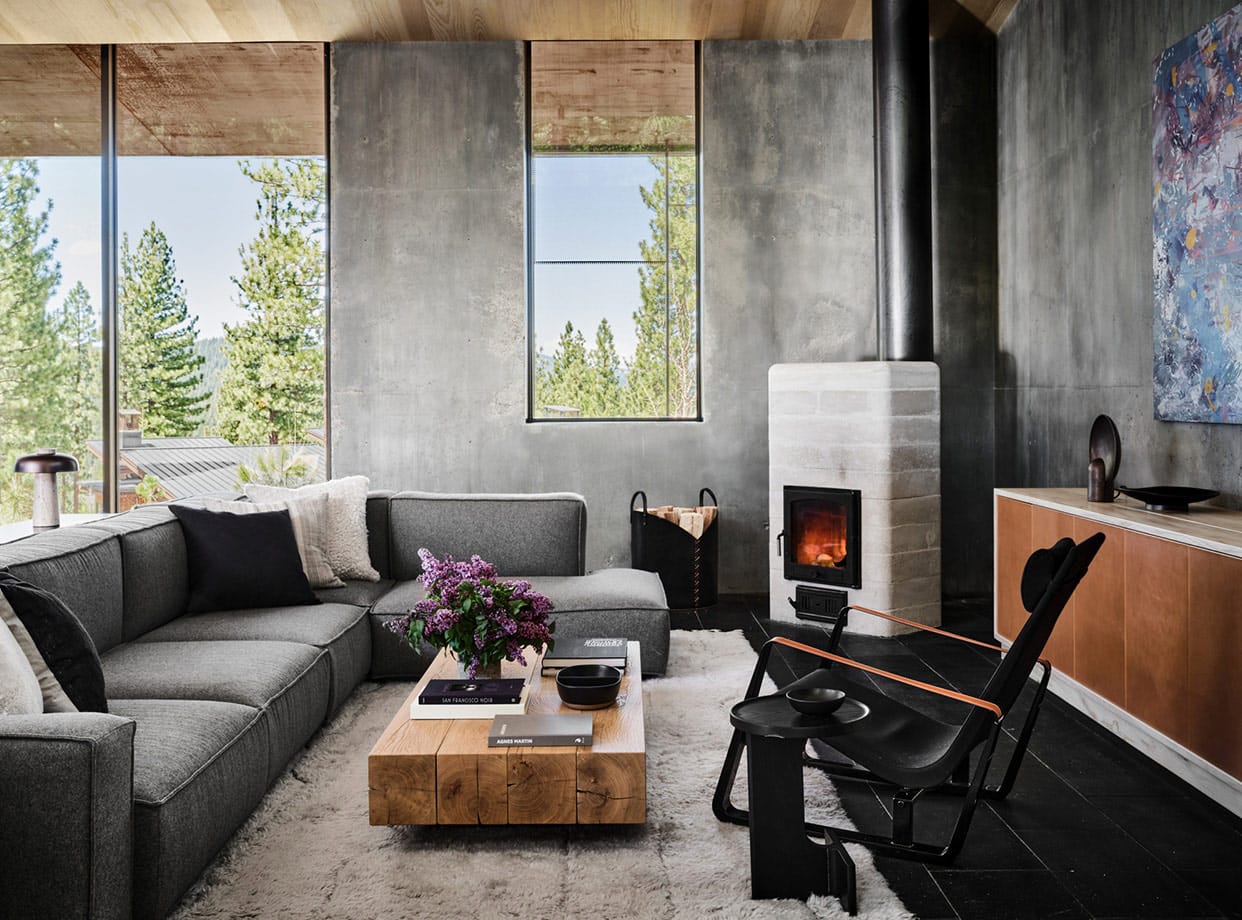 4- LOVELY HOUSE: PACIFIC HEIGHTS PROJECT
From San Francisco, California, we have another stunning example of Nicole Holli´s work. This luxury interior design project focuses on creating a functional and classic home where a young family should make their roots. Looking to create a modern and comfortable home, this residence highlights the best of neutral tones and sophisticated materials to create a luxury interior design that stays true to classical building architecture.
With an overall scheme that is soft and romantic, Hollis managed to emphasize a different palette and levels of natural light for each room to create a singular story in each home space.
5- PARADISE DESTINATION: CABO SAN LUCAS PROJECT
Finishing our tour of the top luxury interior design projects by Nicole Hollis, we head to a paradise in Cabo San Jose, Mexico, a dream destination in the shape of a luxury interior design home highlighting a fusion of materials, textures, and components that are native to the area and scenery of nearby Mexico.
In this home, Nicole Hollis searched in the local scenario for inspiration and incorporated her signature style – blending dramatic touches with art, lighting, and accents to create a unique statement that changes the definition of a beach house and makes it remarkable.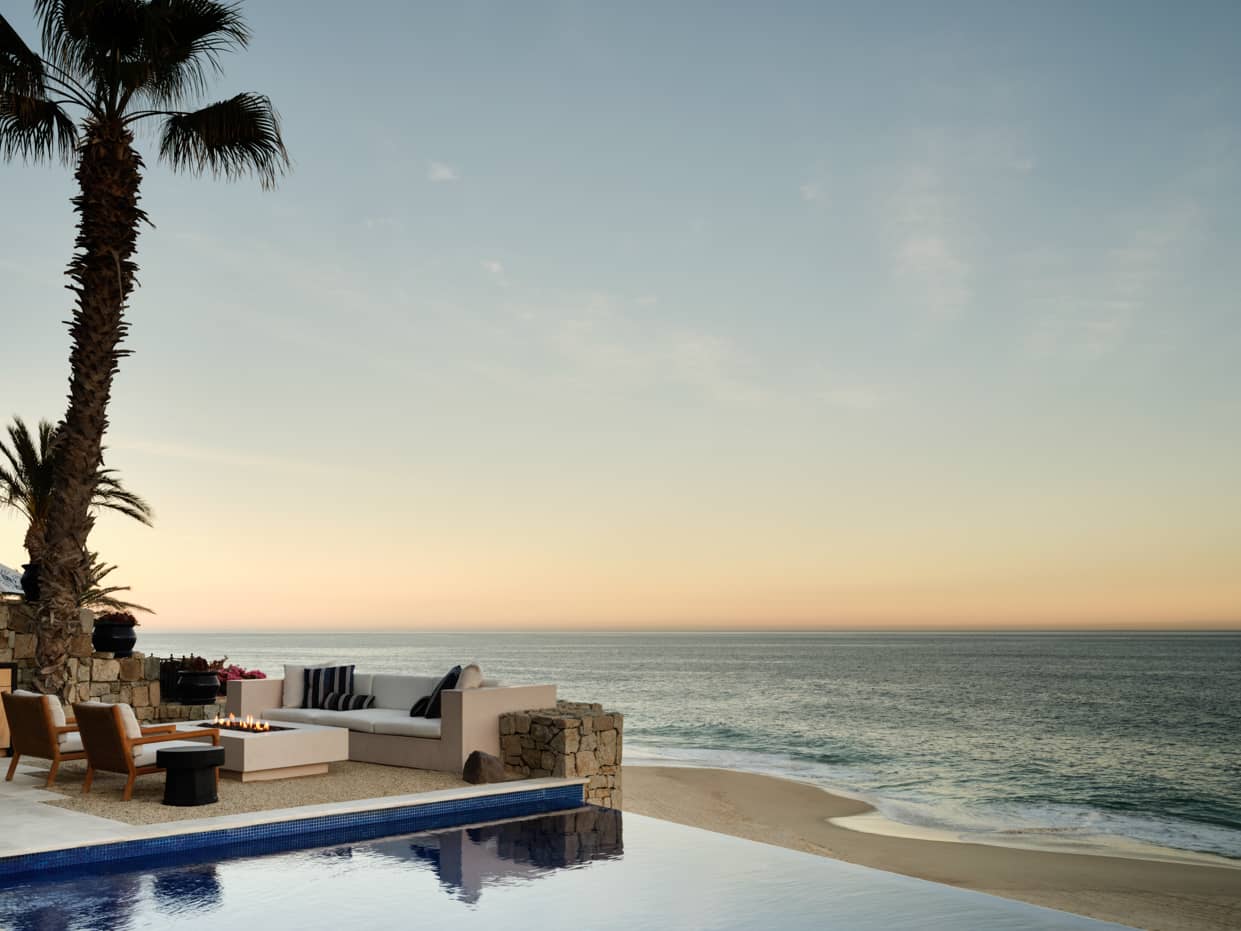 Get inspired by Nicole Hollis' style
As seen, Nicole Hollis´ style is characterized by her ability to blend different styles, textures, and colors to create a cohesive and luxurious look; inspired by it, we selected stunning furniture from HOMMÉS Studio that would fit the top designer projects. Check it out:
What a beautiful journey through the world of timeless and luxurious interior designs by Nicole Hollis! With all these beautiful inspirations, the designer showed that it is possible to dialogue with different home styles, materials, and textures to create beautiful spaces that elevate the art of living. We hope you have enjoyed this enchanted journey; for more interior design inspiration, check out our project page and discover stunning projects by renewed professionals.