We are back with part II of the AD Top 100 best interior designers!
As we know, Architectural Digest selects, every year, the 100 best names in the world of design and architecture.
Part I of AD Top 100 names you need to know!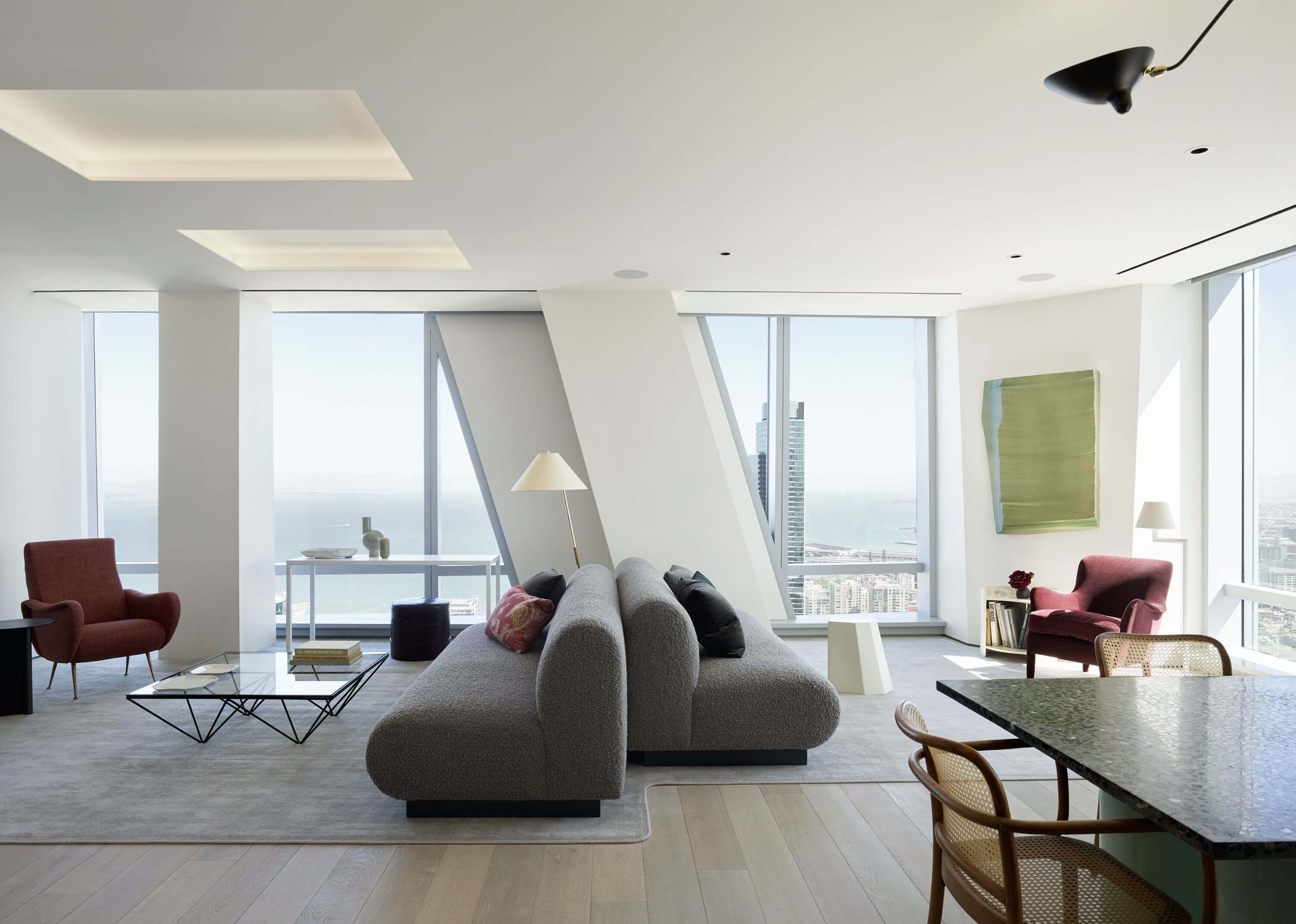 So, if you are an interior design or architecture lover and were curious to know more about this top list, these are the names you need to know now!
Diller Scofidio + Renfro – New York
Founded in 1981, Diller Scofidio + Renfro is a design studio whose practice covers architecture, urban design, installation art, multimedia performance, and digital media and printing.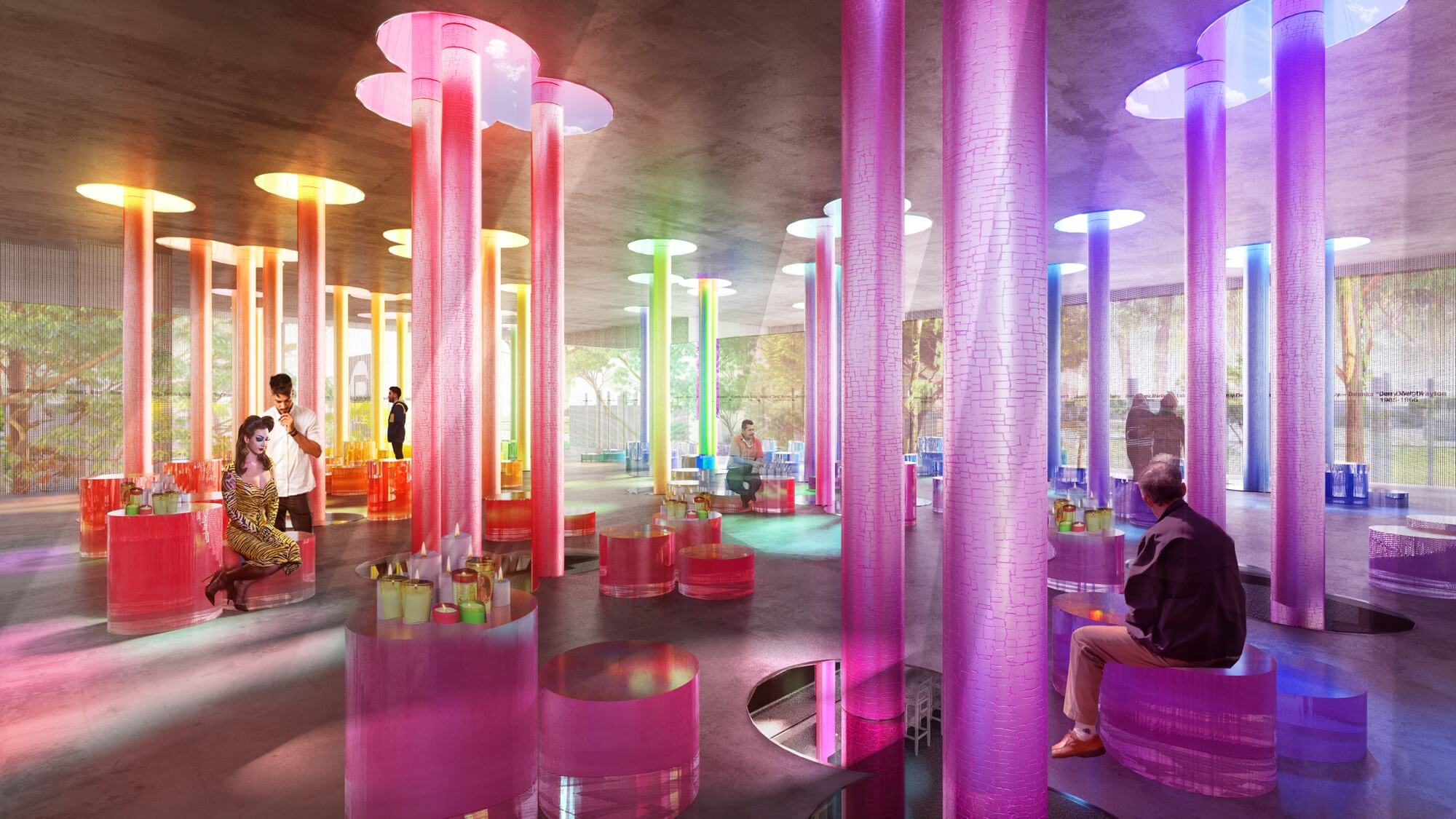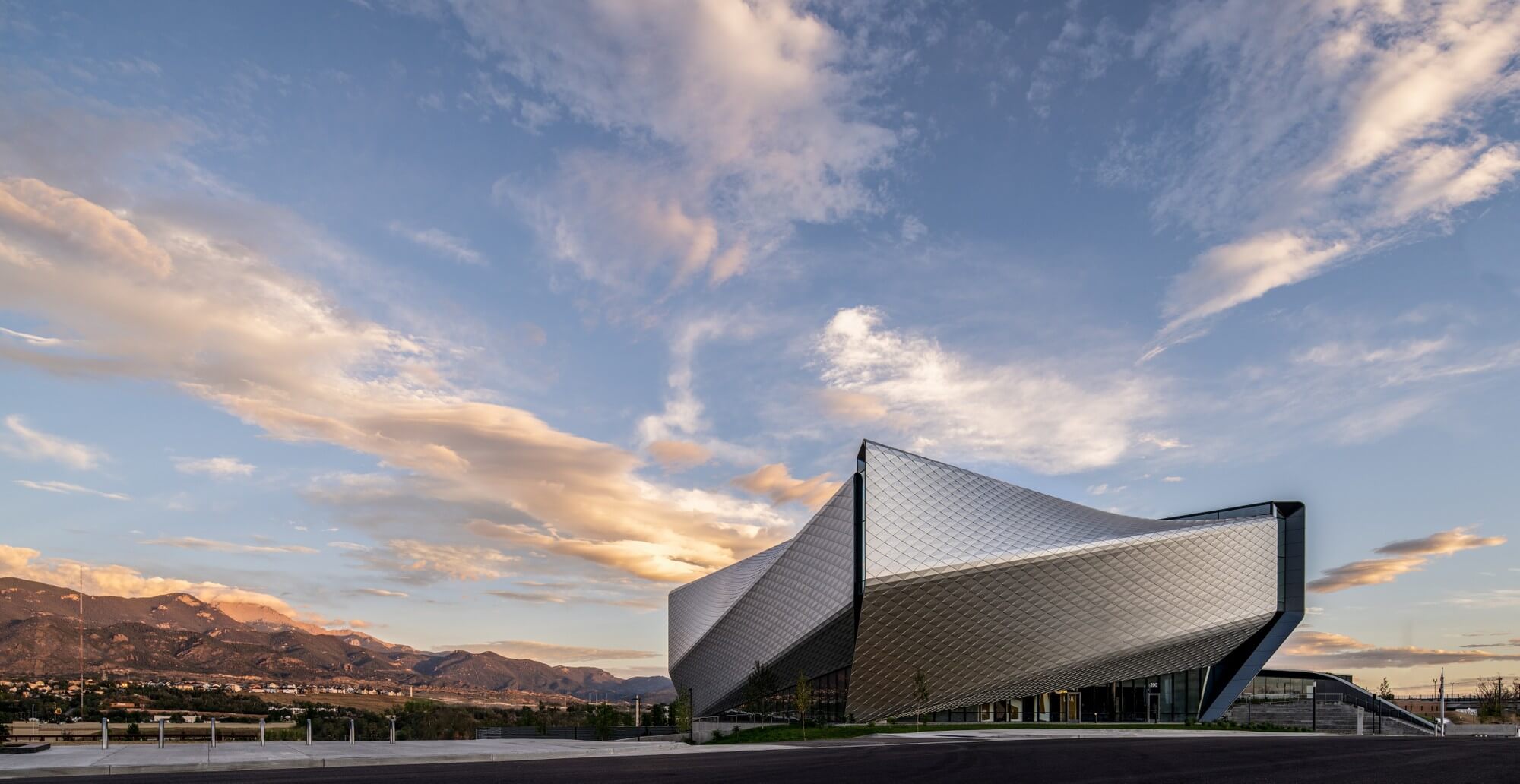 Dimorestudio – Milan
Founded in 2003 by Britt Moran and Emiliano Salci.
Dimorestudio is a global architecture and design studio. It covers residential, retail, and hospitality projects and produces furniture, textiles, and lighting designs.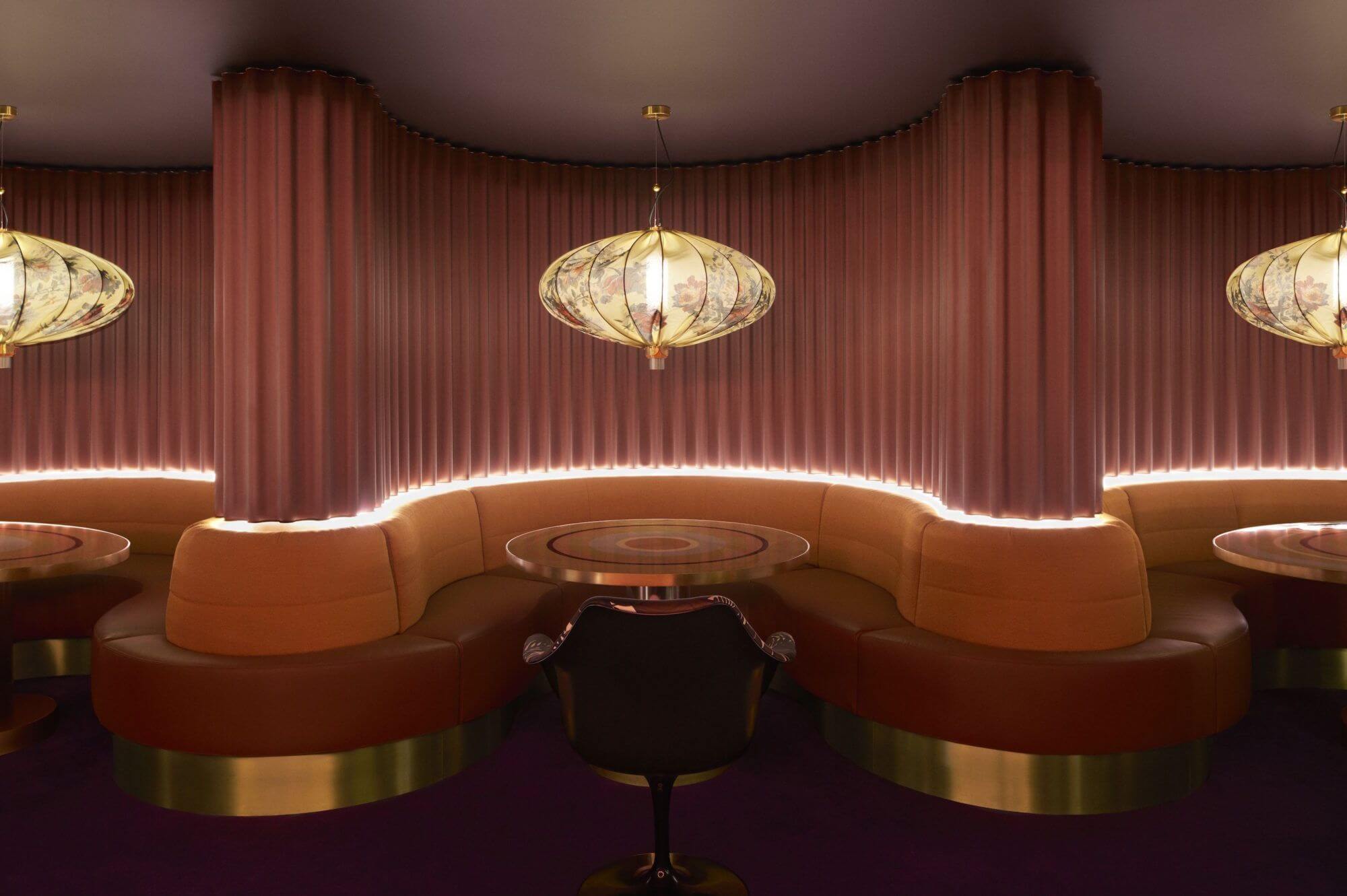 Drake/Anderson – New York
Drake/Anderson, led by award-winning designers Jamie Drake and Caleb Anderson, creates sophisticated interiors that are luxurious, refined, and always have a touch of the unexpected.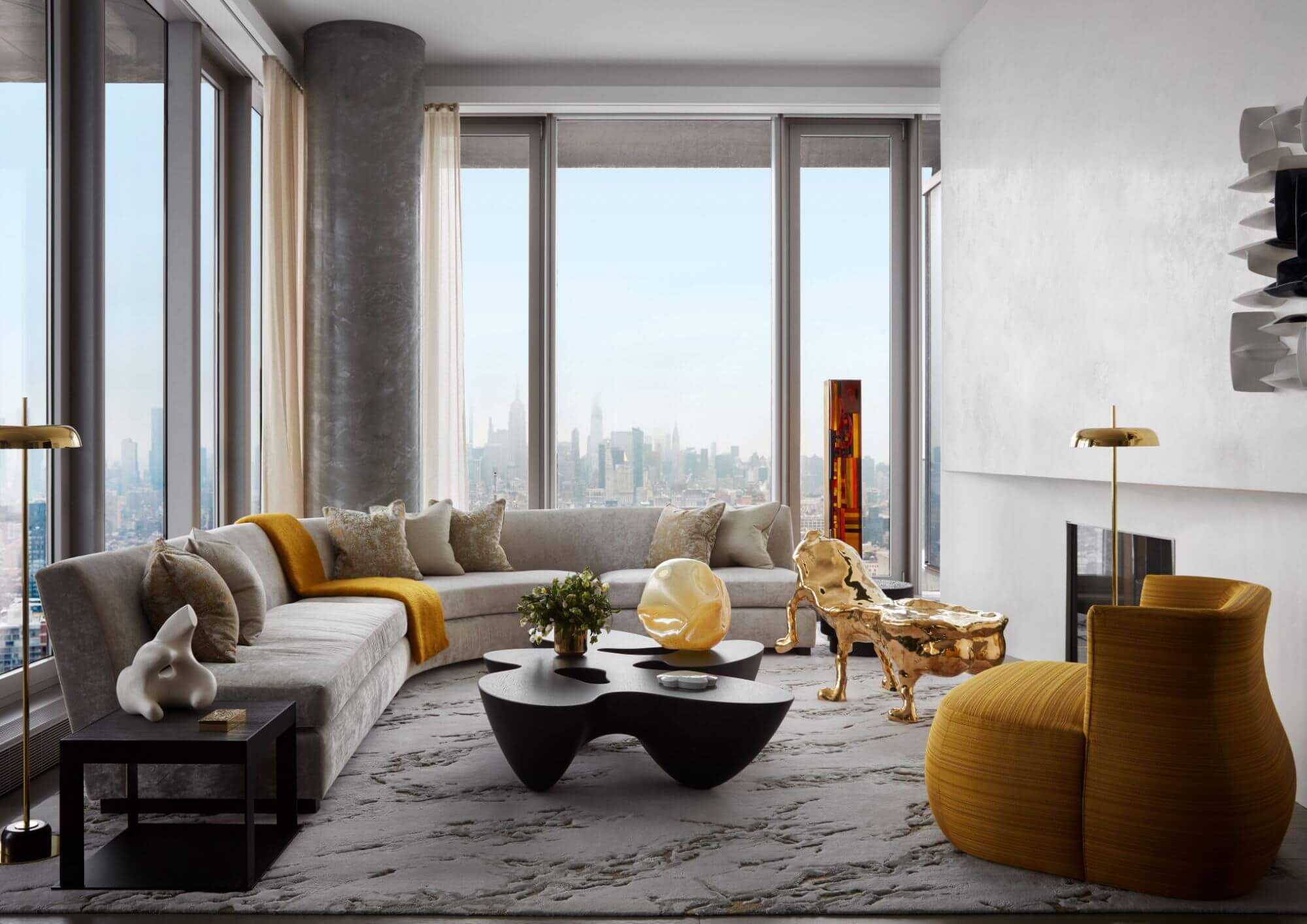 The work forges a perfect balance between timelessness and actuality.
Nonetheless, at the heart of every project is the belief that the best decoration expresses personality.
Also, the resulting environments are inviting, charming, and, above all, resolutely livable.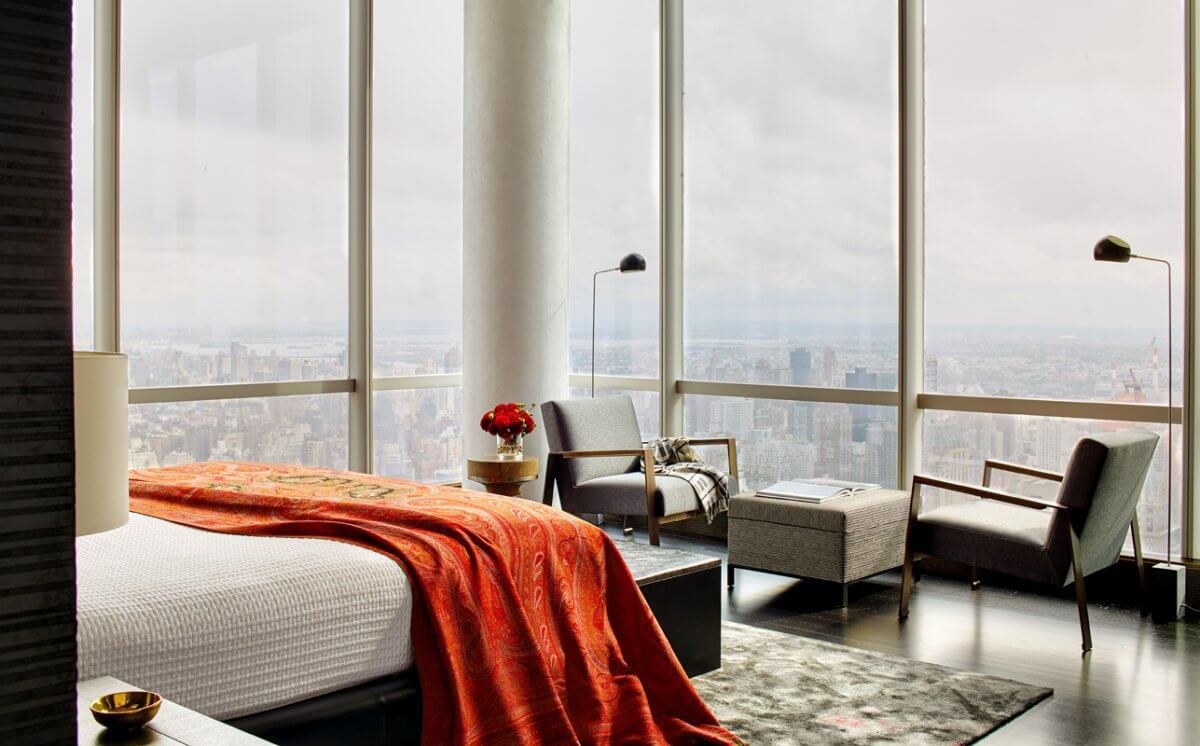 Elizabeth Roberts Architects – Brooklyn
Elizabeth Roberts Architects is an architecture and design studio. The Studio is known for bringing out the original, and often historical, elements of each project, resulting in an aesthetic that reflects a relaxed air.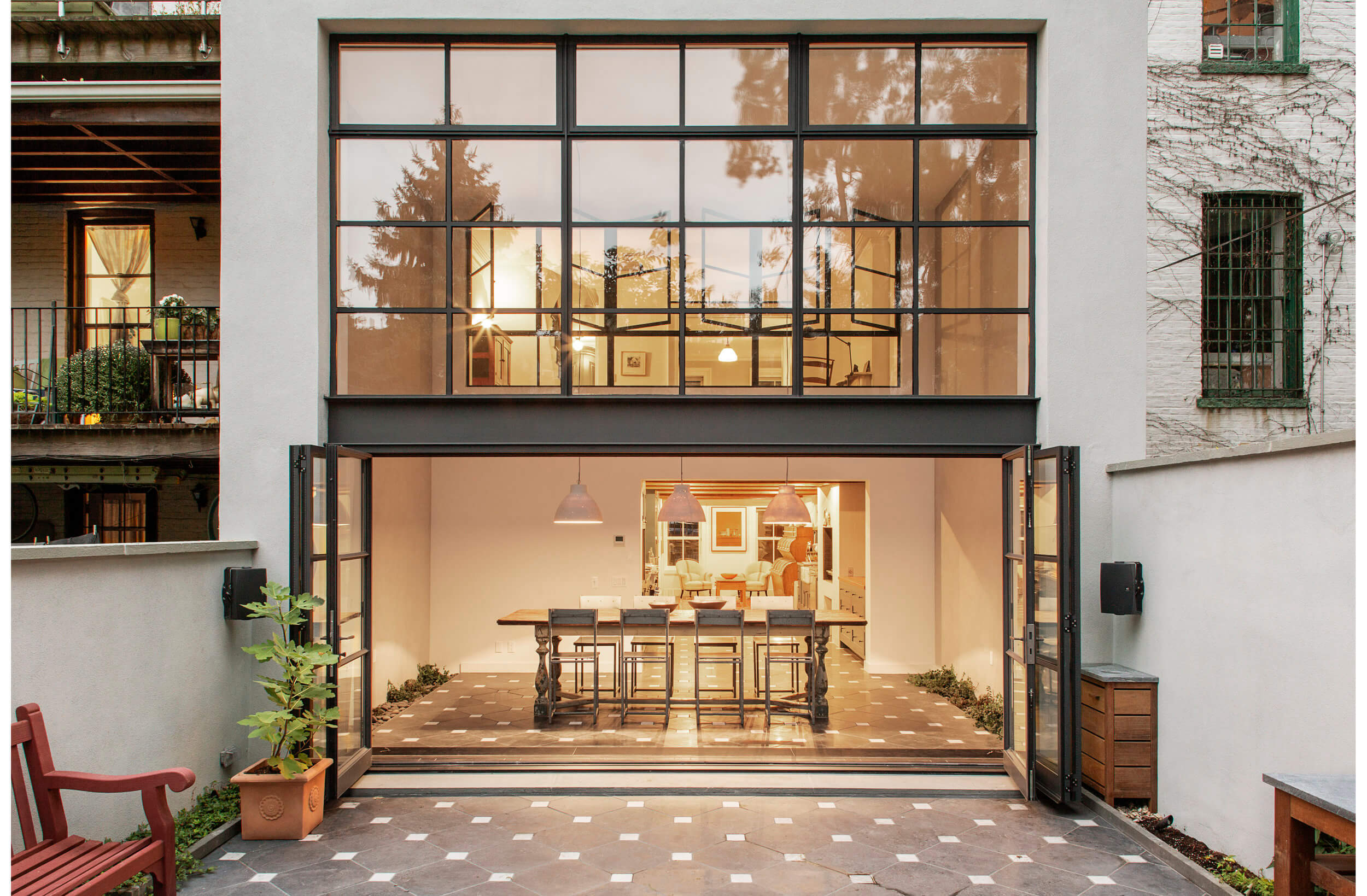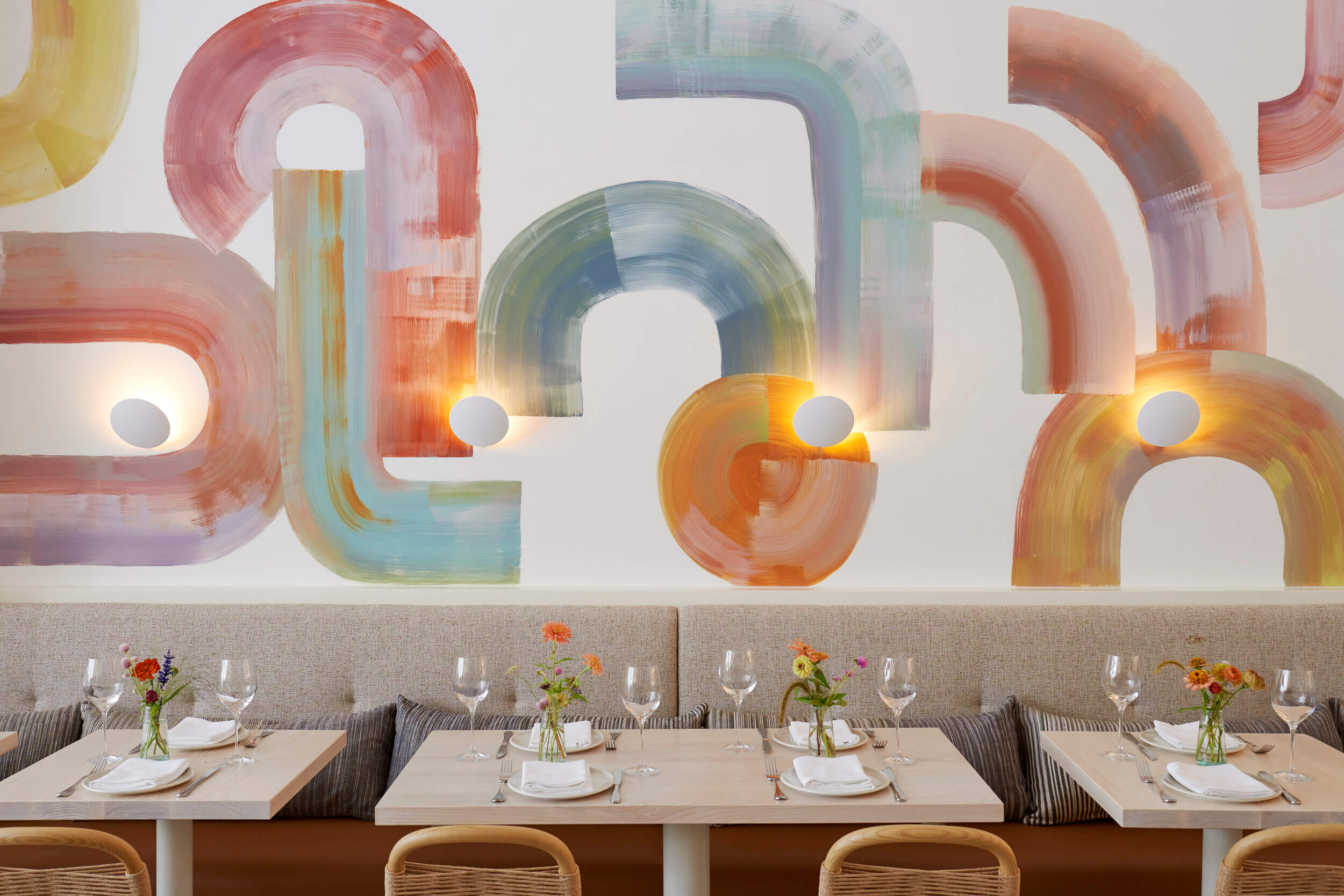 Elliott Barnes Interiors – Paris
In 2004, Elliott Barnes created his agency. Due to his aesthetic sense, he was immediately called to high-level projects: private, retail, institutional spaces, hotels, and spas.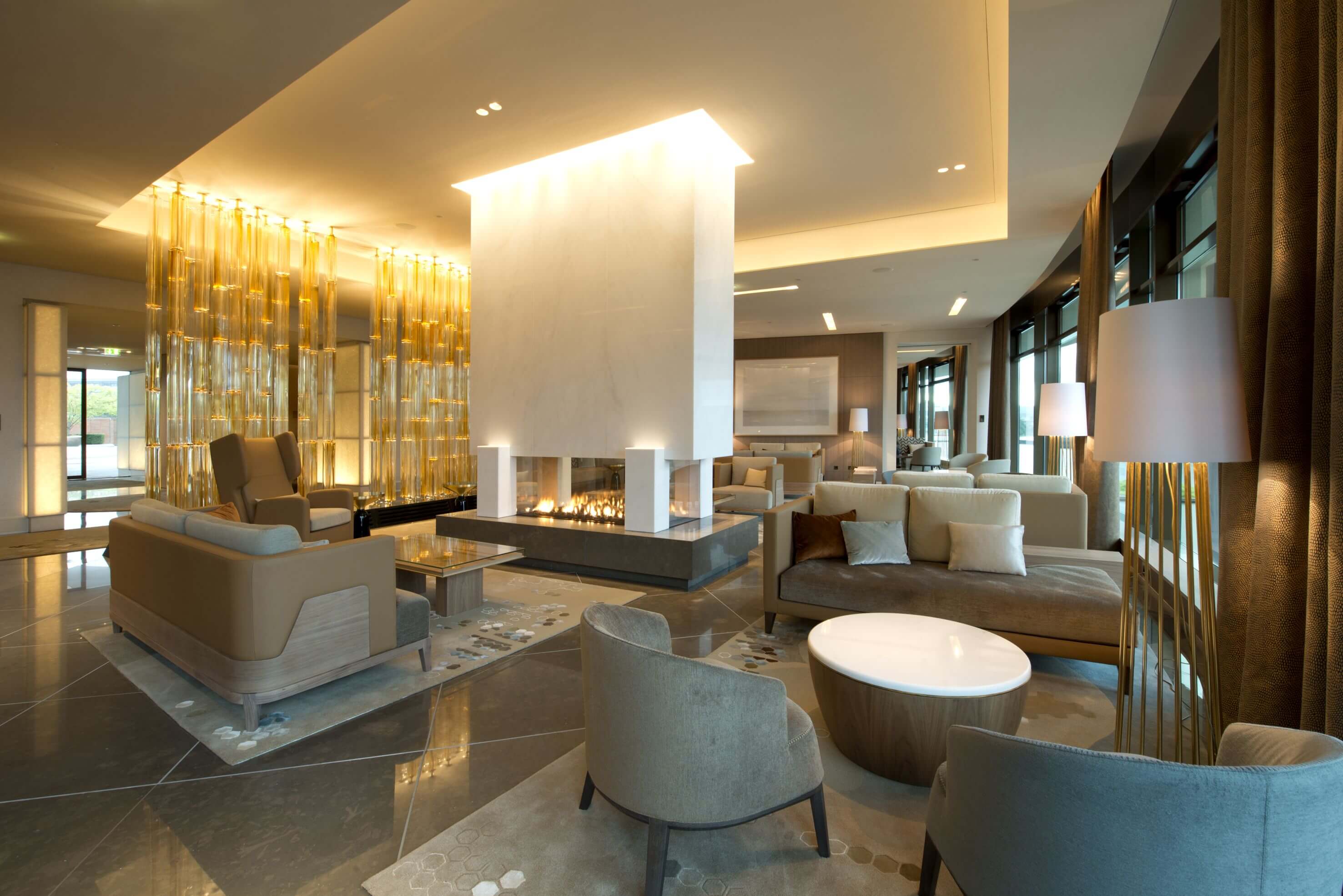 The designer's style lies in an elegant treatment of light, unexpected, and noble materials, which give the unique and exclusive spaces an innovative approach to luxury.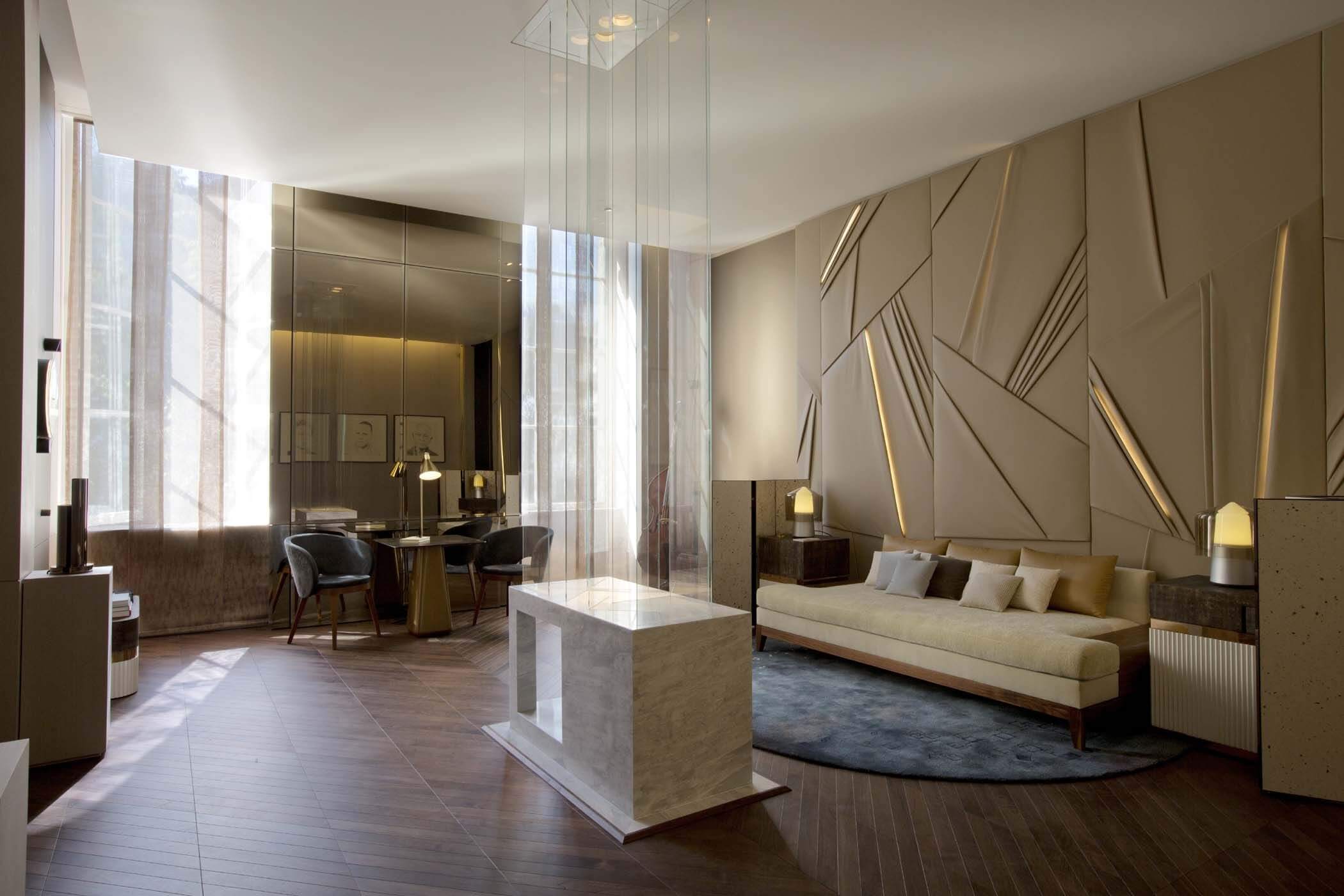 ETC.etera – Los Angeles
Founded in 2016 by interior designer Sally Breer and designer/creative director Jake Rodehuth-Harrison, ETC.etera is an interior design company.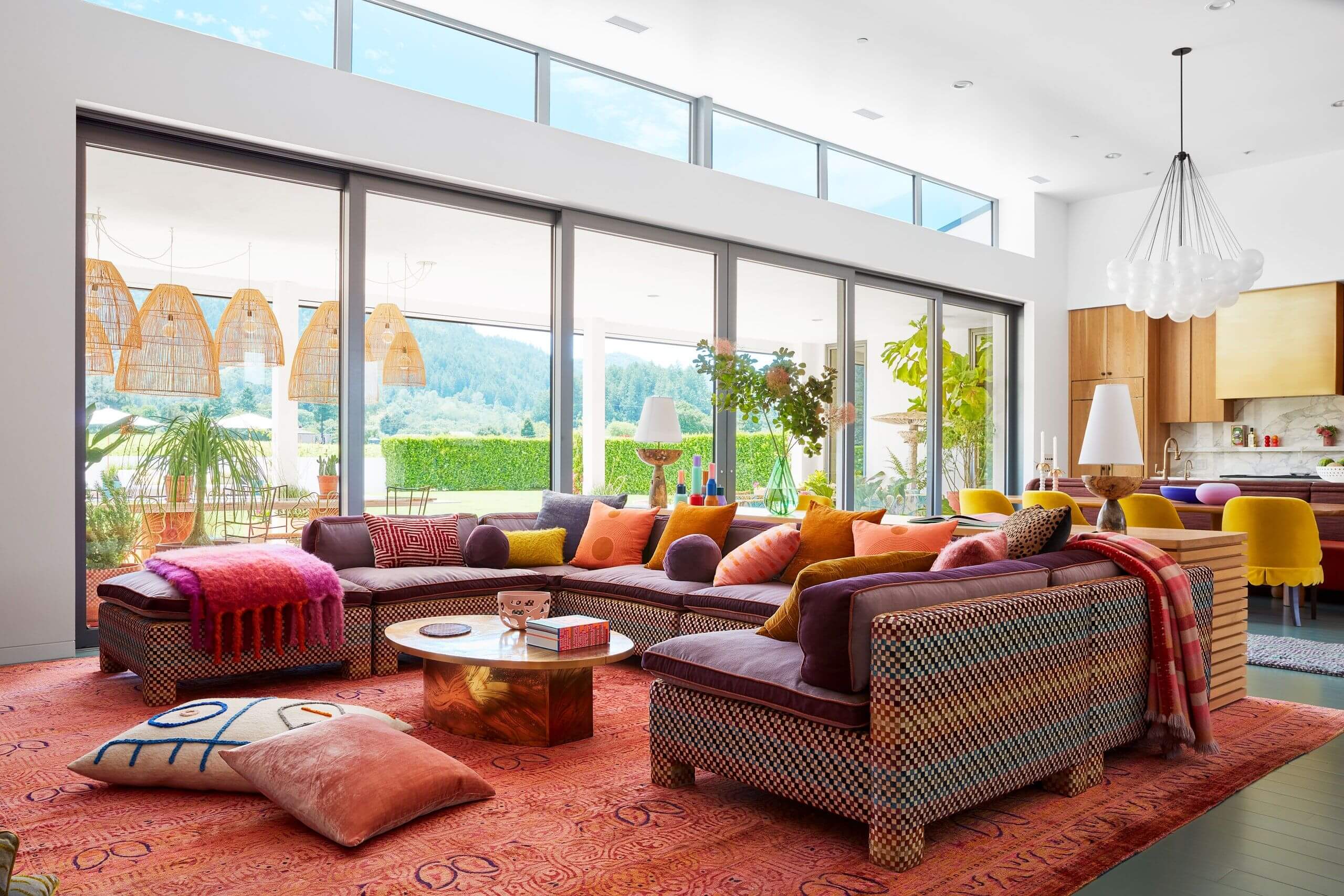 With a focus on residential and hospitality projects, their goal is to design spaces beyond the trends and are as easy for the soul as for the eyes.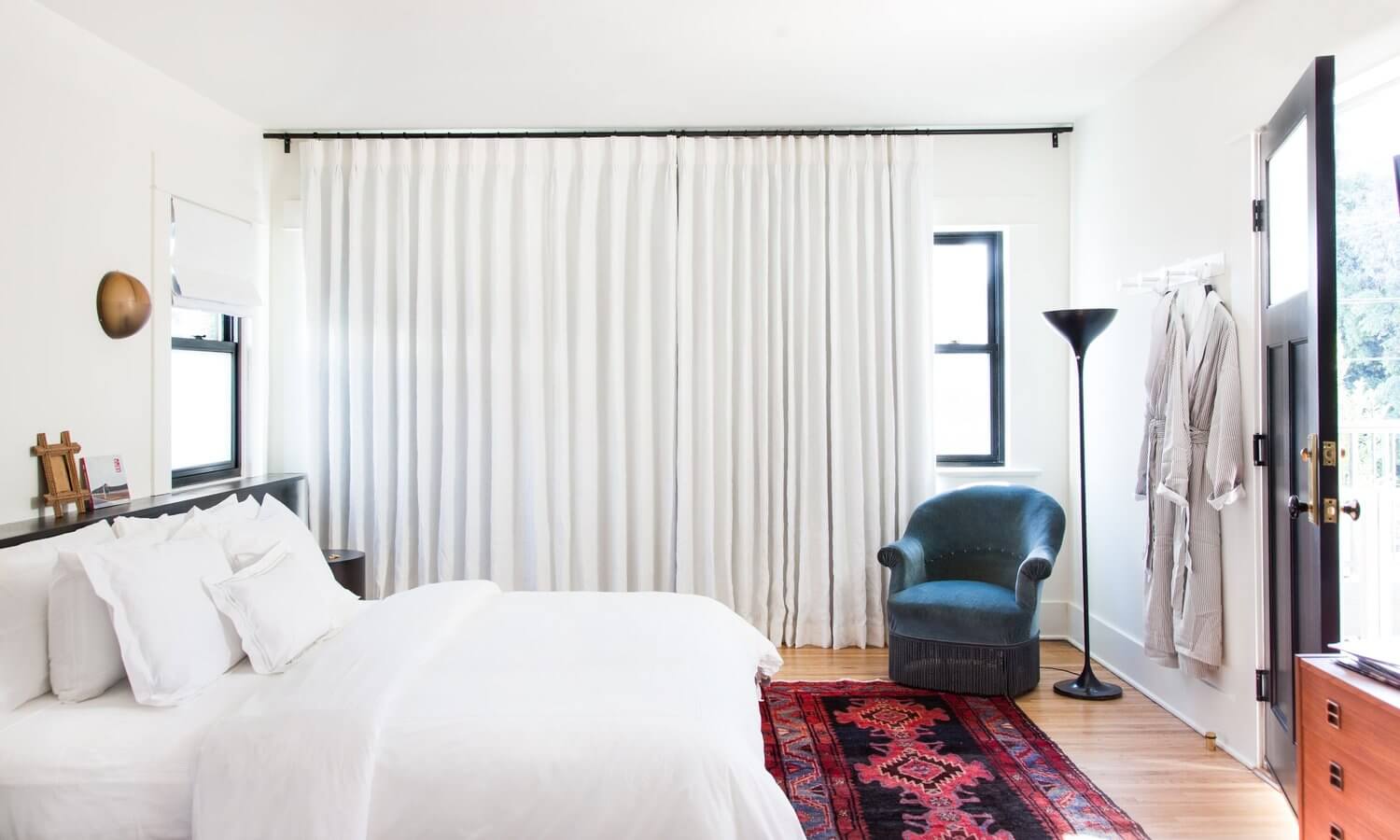 Fox-Nahem Associates – New York
Each project brings to light another speck of his talented gaze. His design signature lies in his ability to penetrate deep into his clients' minds and realize their ideas, needs, and individual tastes.
The results are luxuriously comfortable, elegant, and livable homes for active families: spaces that reflect the people who live in them.
Francis Sultana – London
The designer is one of the most outstanding interior and furniture designers in the world. He is the interior designer for international collectors, many of whom have influential contemporary art and design collections.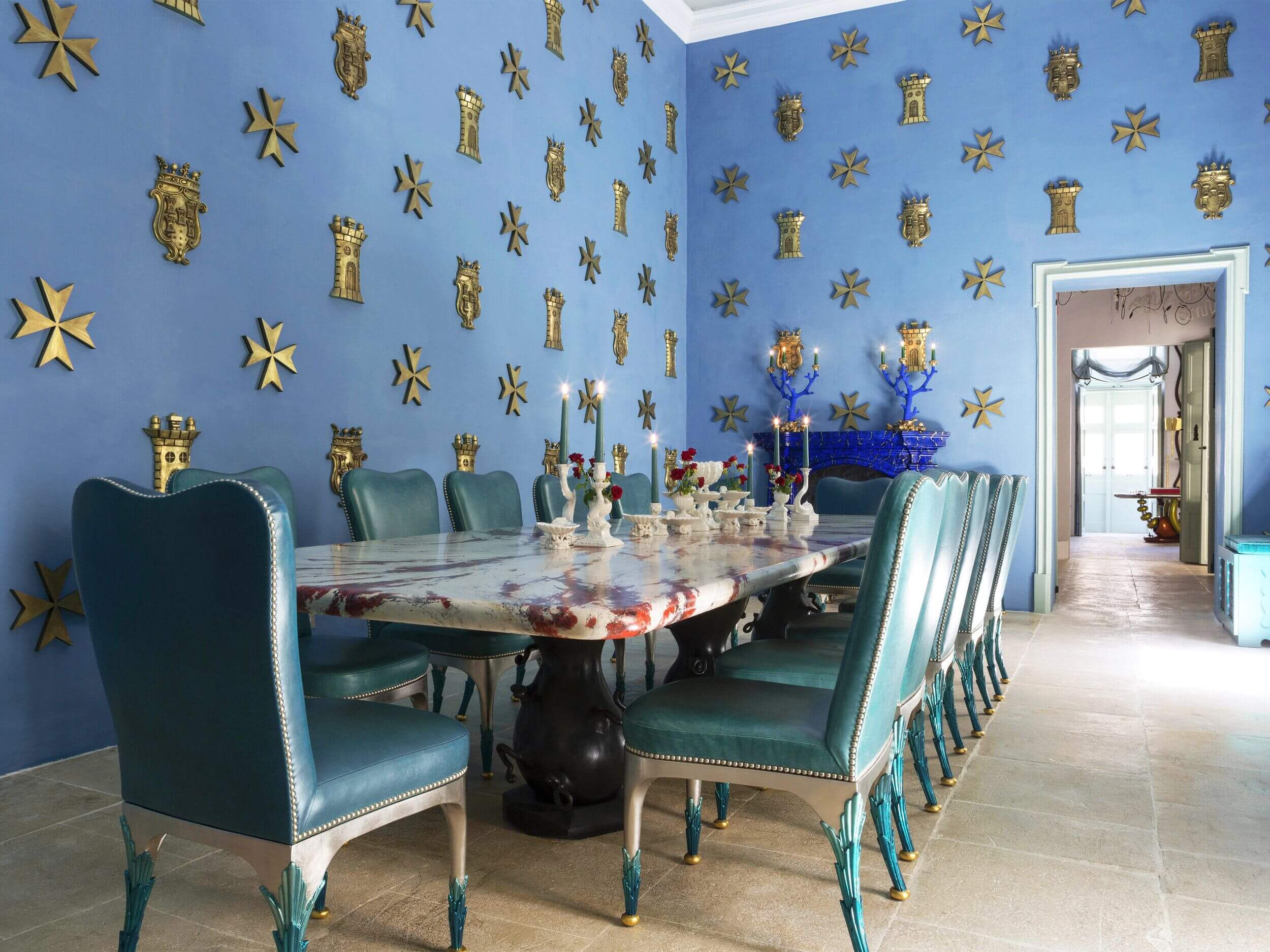 Known for his unique ability to merge a domestic space's residential demands with visual art pieces, sculpture, and large-scale installation.
Frank de Biasi for Odeon Decoration – New York and Tangier, Morocco
Frank de Biasi is a prominent interior designer. Is known for his impeccable eye for bold color and international talent to his designs worldwide.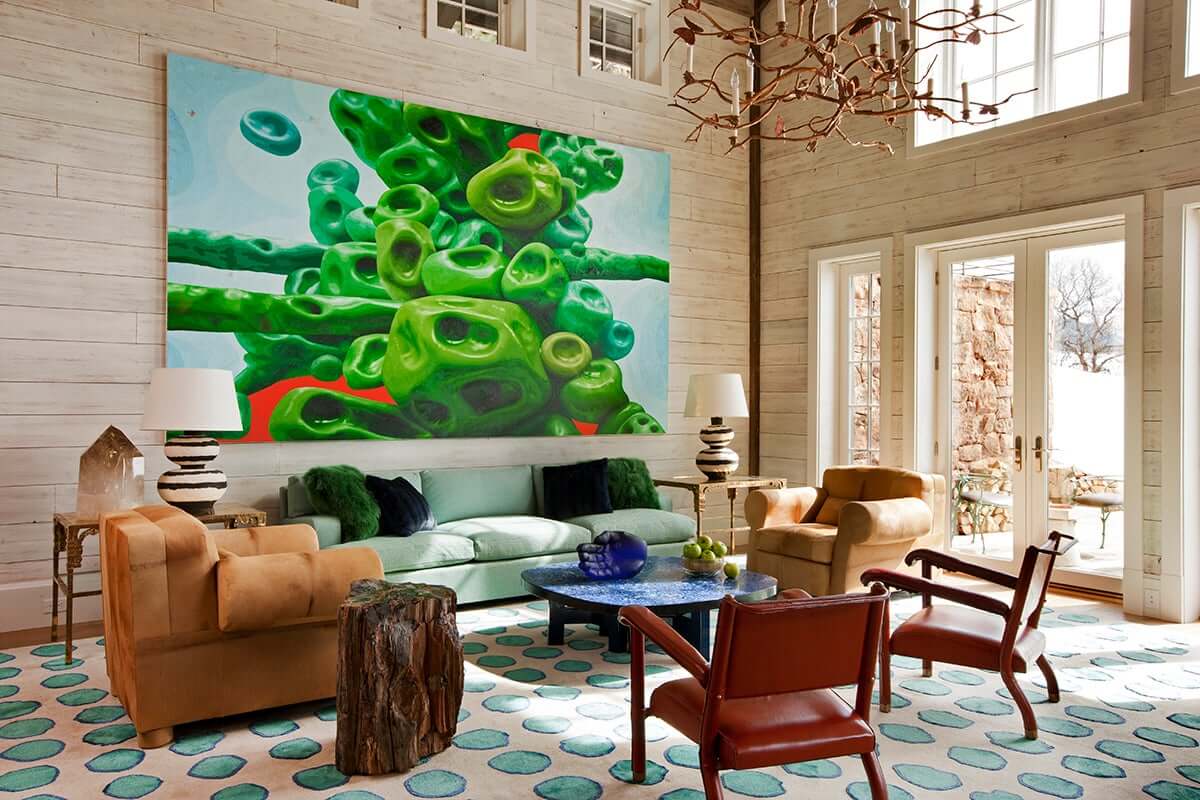 Clients appreciate his holistic approach to design – his awareness that the real value of a home lies not in its Instagram appeal, but the quality of the lives lived there.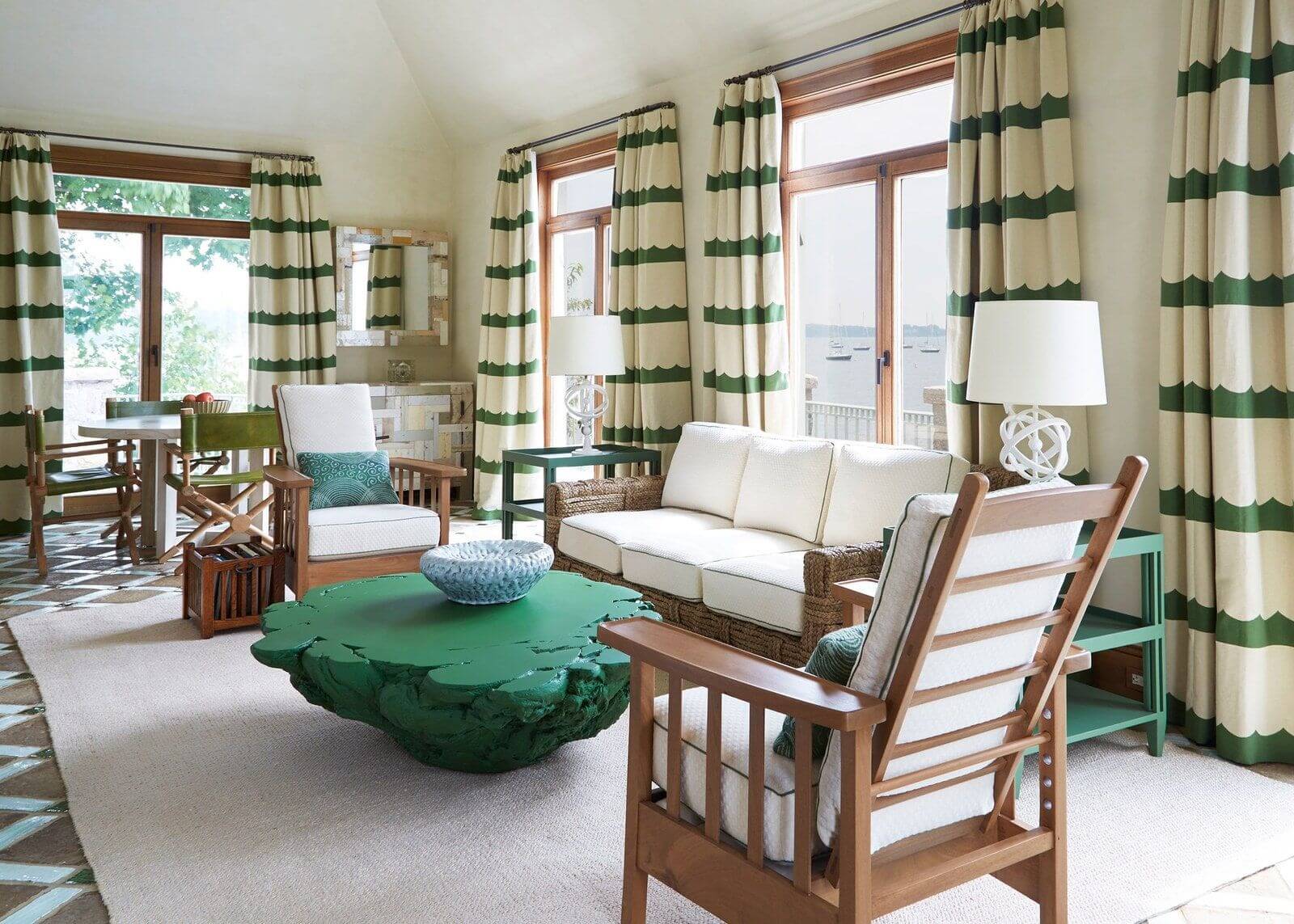 G.P. Schafer Architect – New York
They believe that the virtues of old houses – their sense of history, comfort, elegant proportions, and details – can be achieved in a new home today.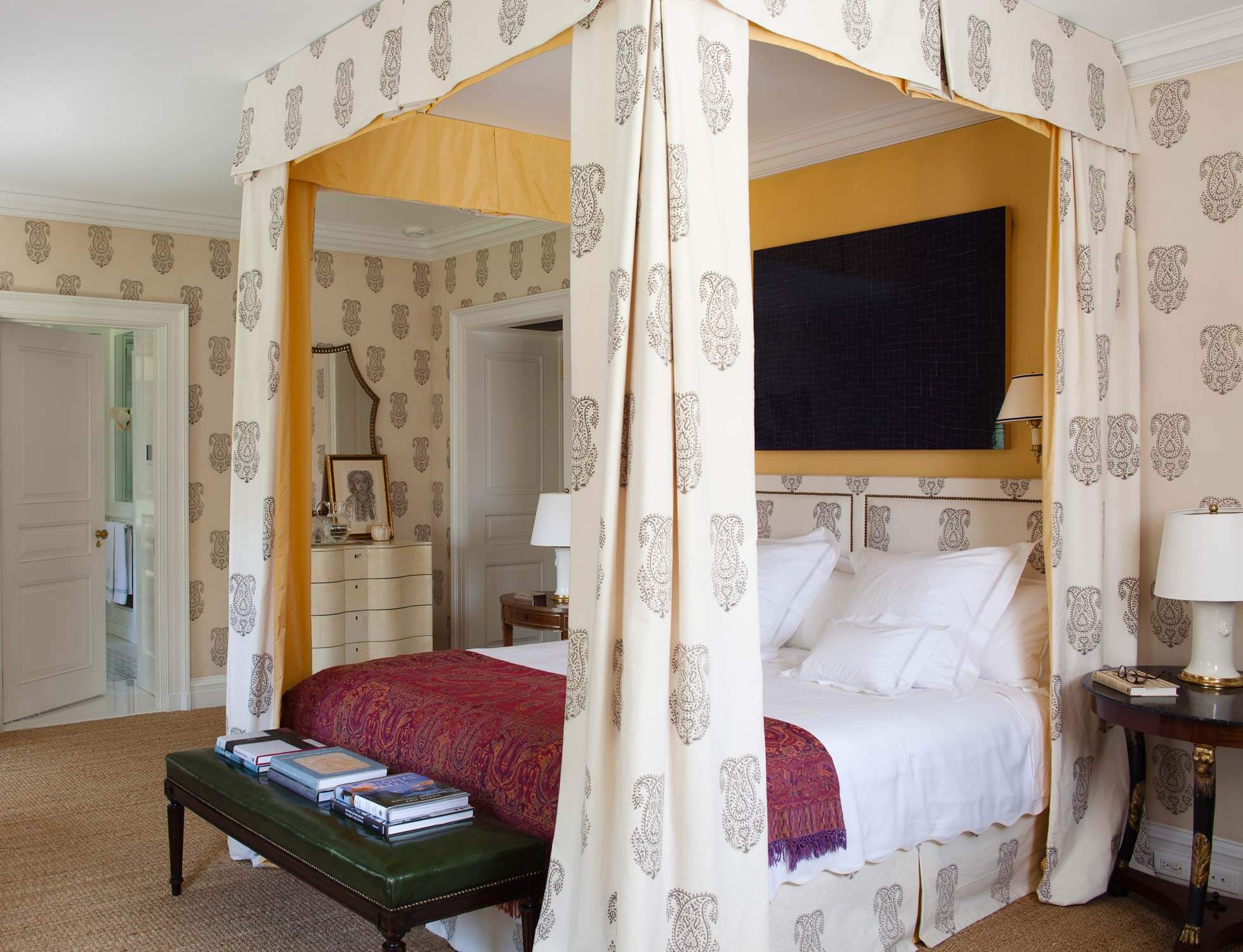 Whether it is new buildings or renovations and restorations of historic houses, the goal of G.P. Schafer Architect is to take traditional architecture and transform it into a welcoming space that adapts to modern life.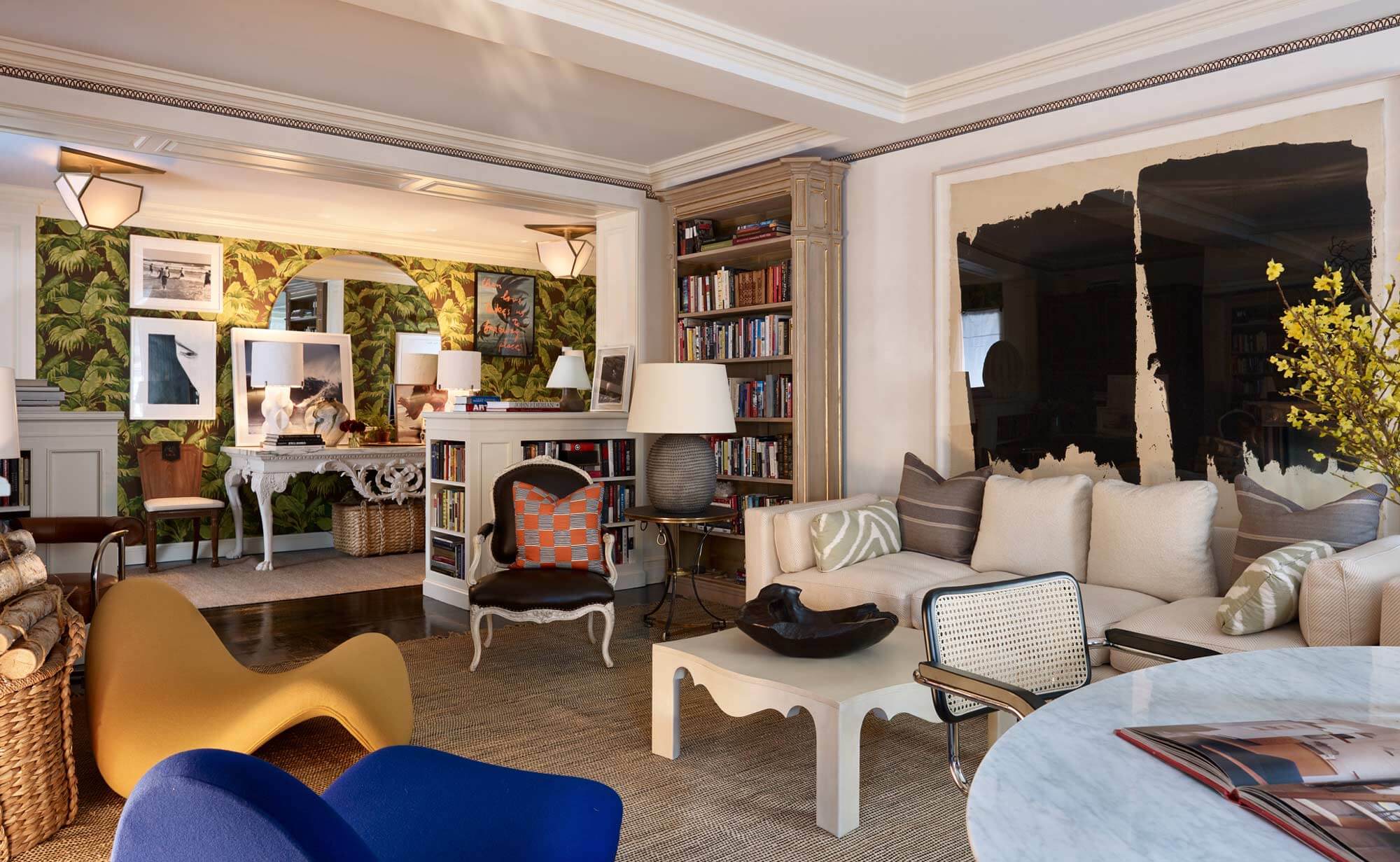 Gachot – New York
John and Christine Gachot founded the Studio. The Studio creates work with a refined aesthetic and a radical sense of place.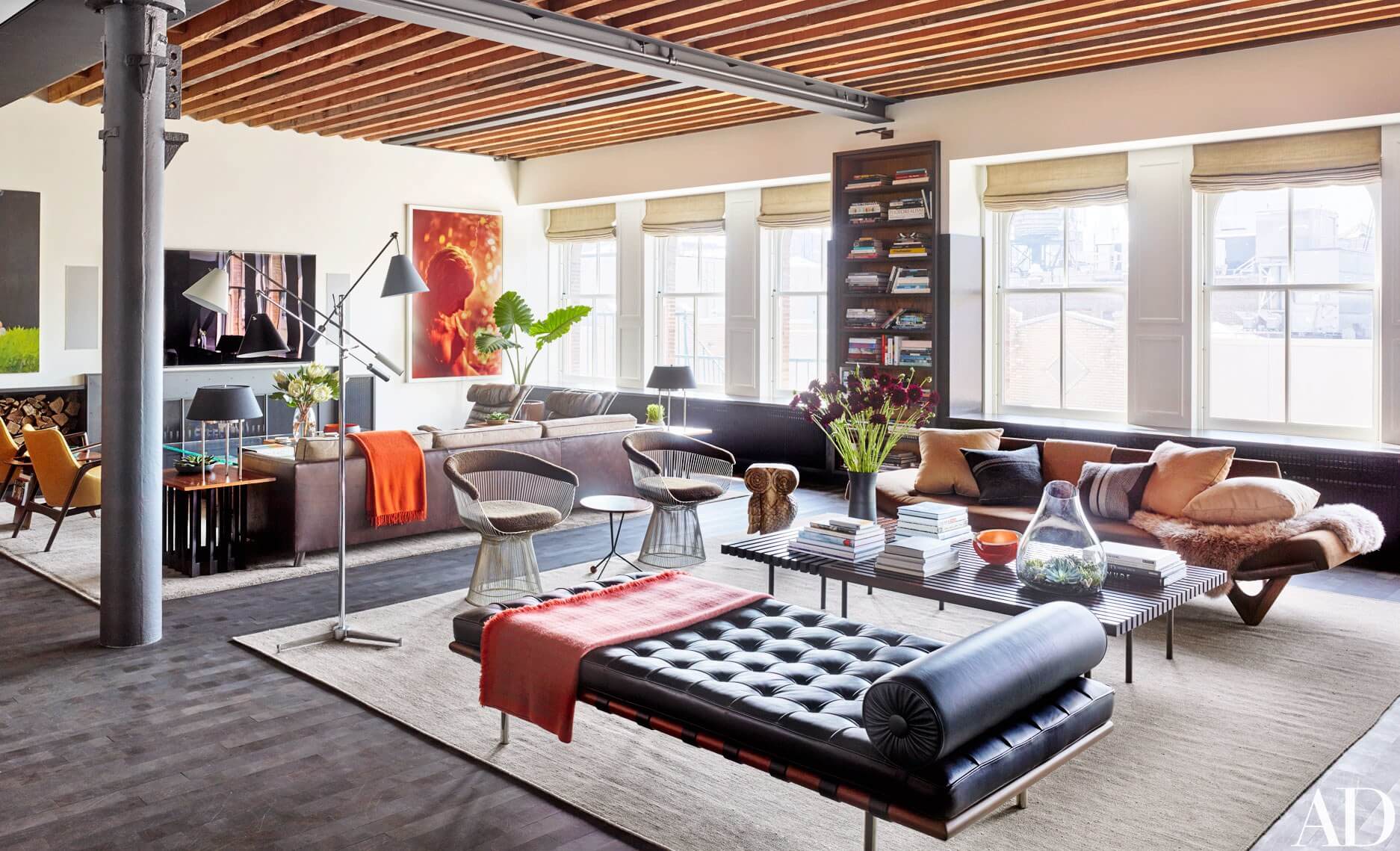 Simplicity, elegance, and acute attention to detail are the guiding values. Each project is treated as a unique expression.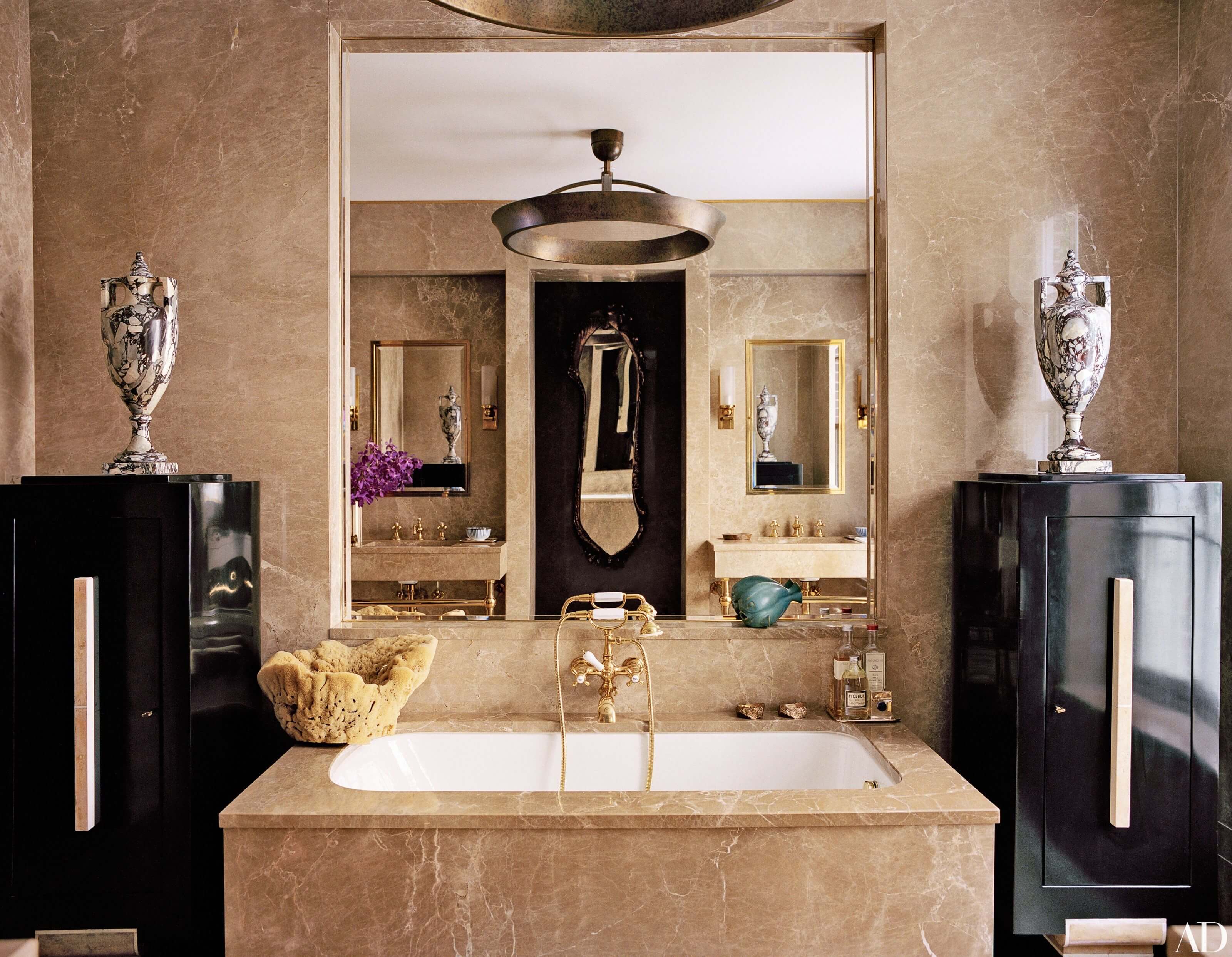 Hood Design Studio – Oakland
Hood Design Studio, Inc. is a social art and design practice founded in 1992.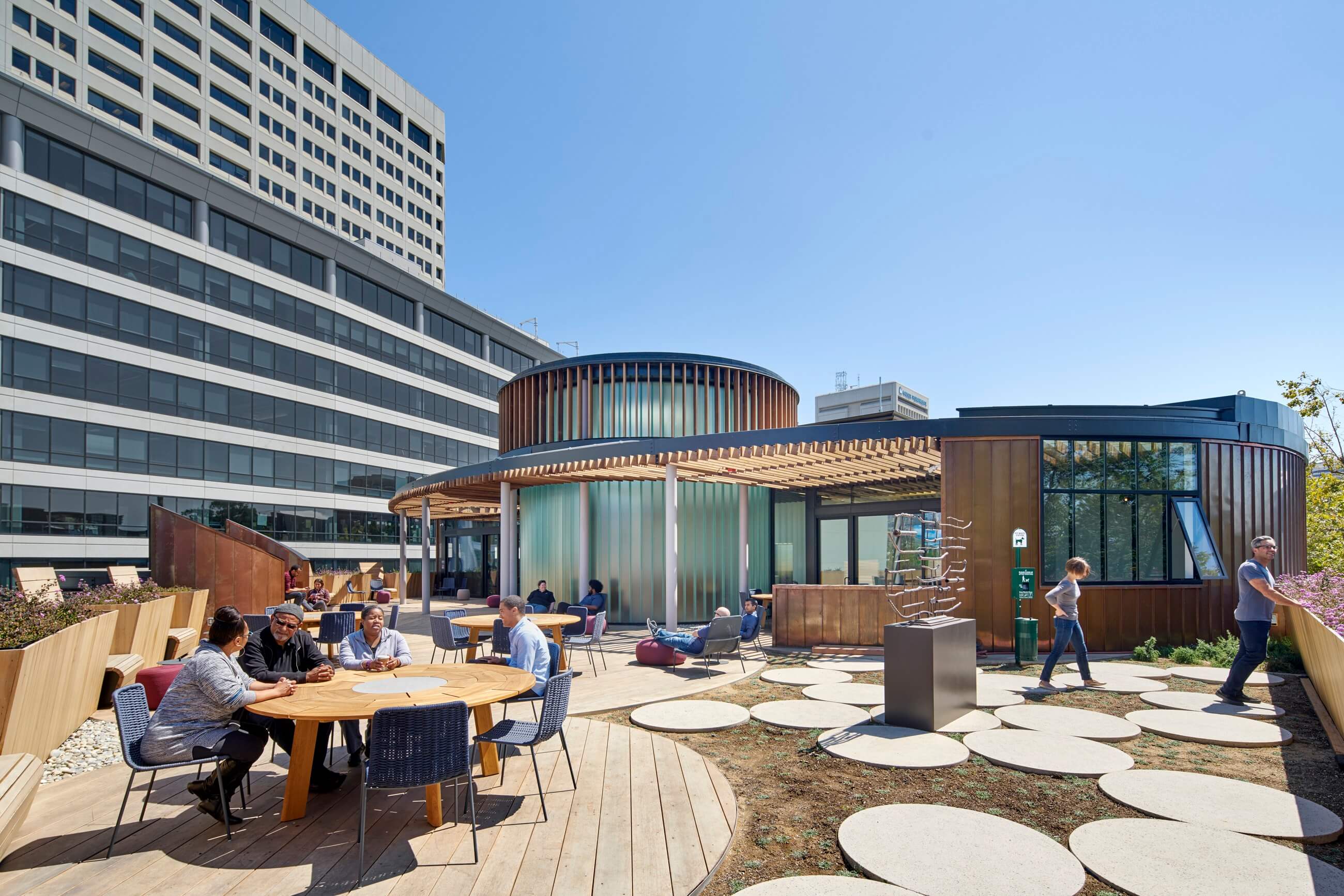 Urban spaces and their objects act as public sculptures, creating new openings through which one can see the emerging beauty, strangeness, and idiosyncrasies surrounding us.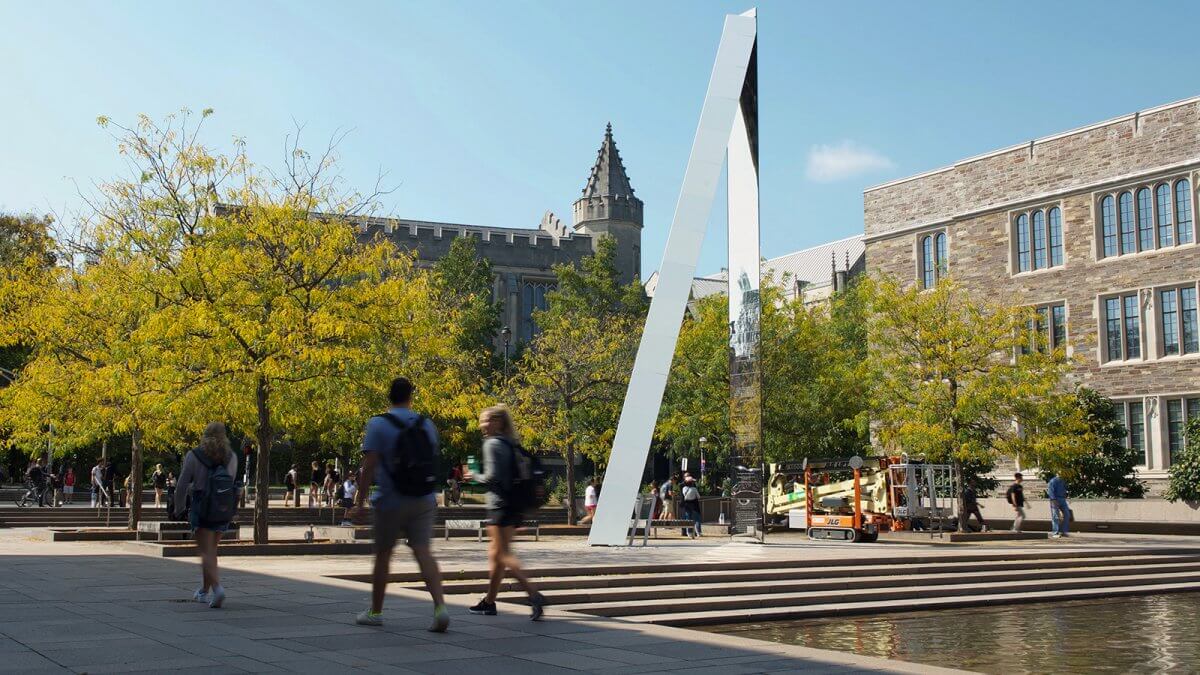 Höweler + Yoon Architecture – Boston
Höweler + Yoon is a design-oriented architectural practice and creative Studio that believes that design is an instrument to imagine and implement change.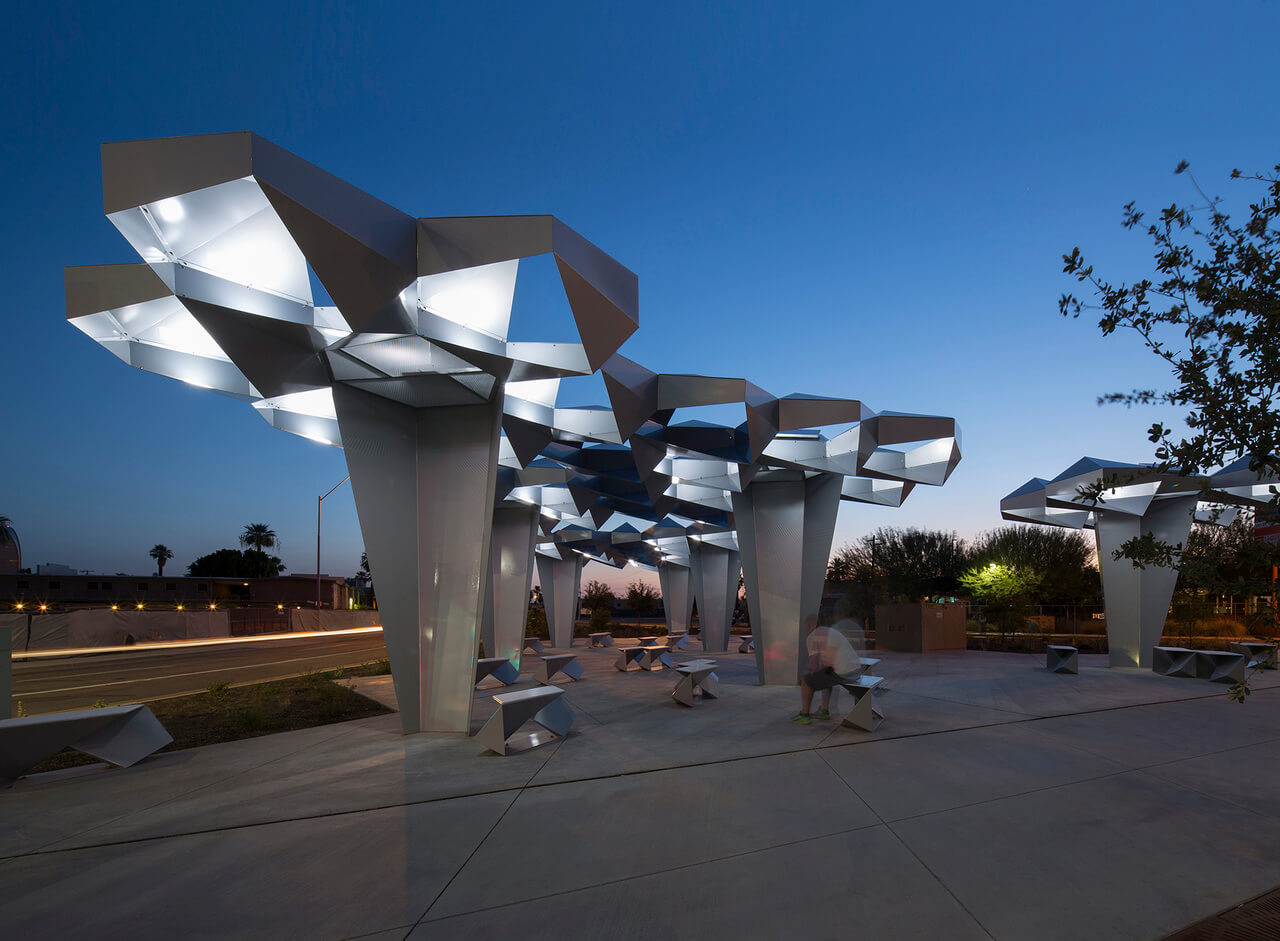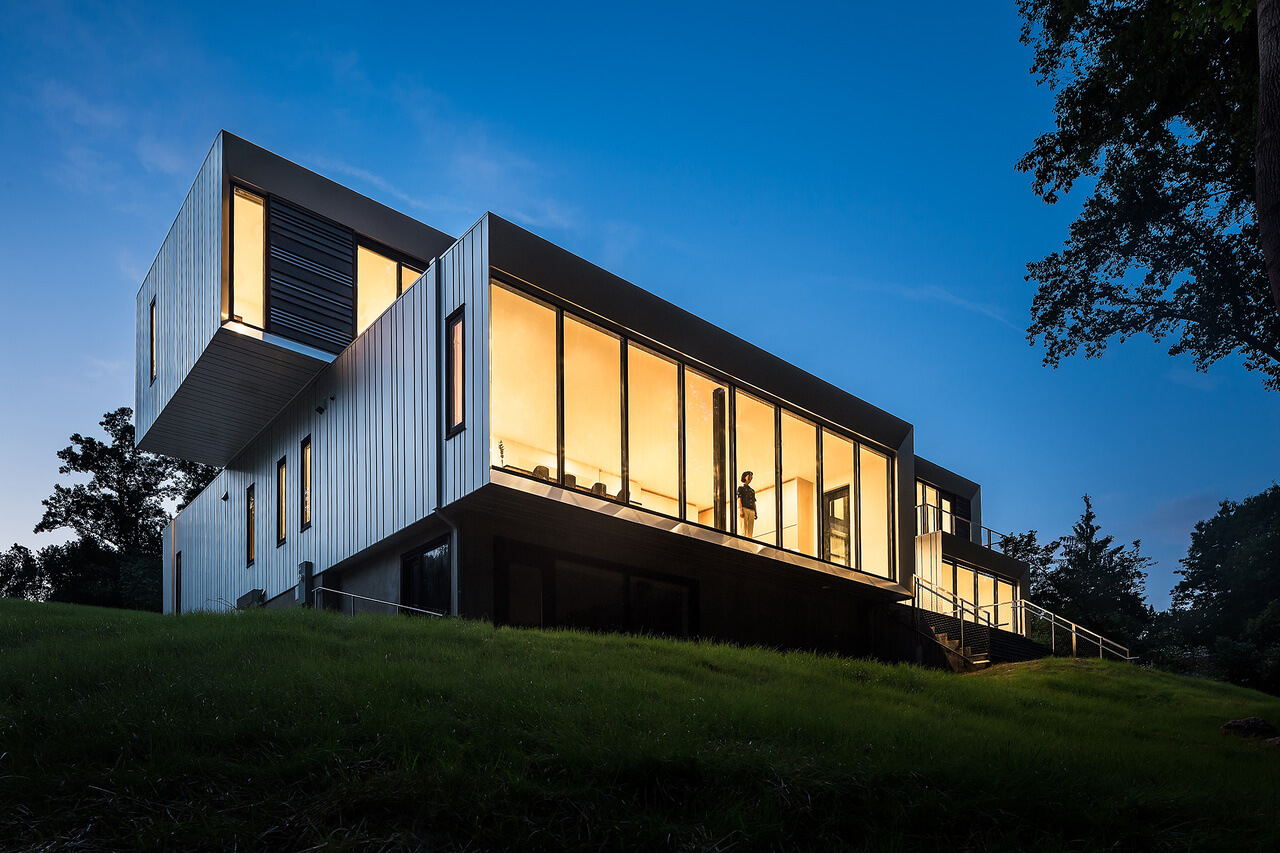 Jan Showers & Associates – Dallas
The AD Top 100 designer believes that "design should relate to the way we live – it should also be beautiful, glamorous, comfortable and luxurious, even when very casual.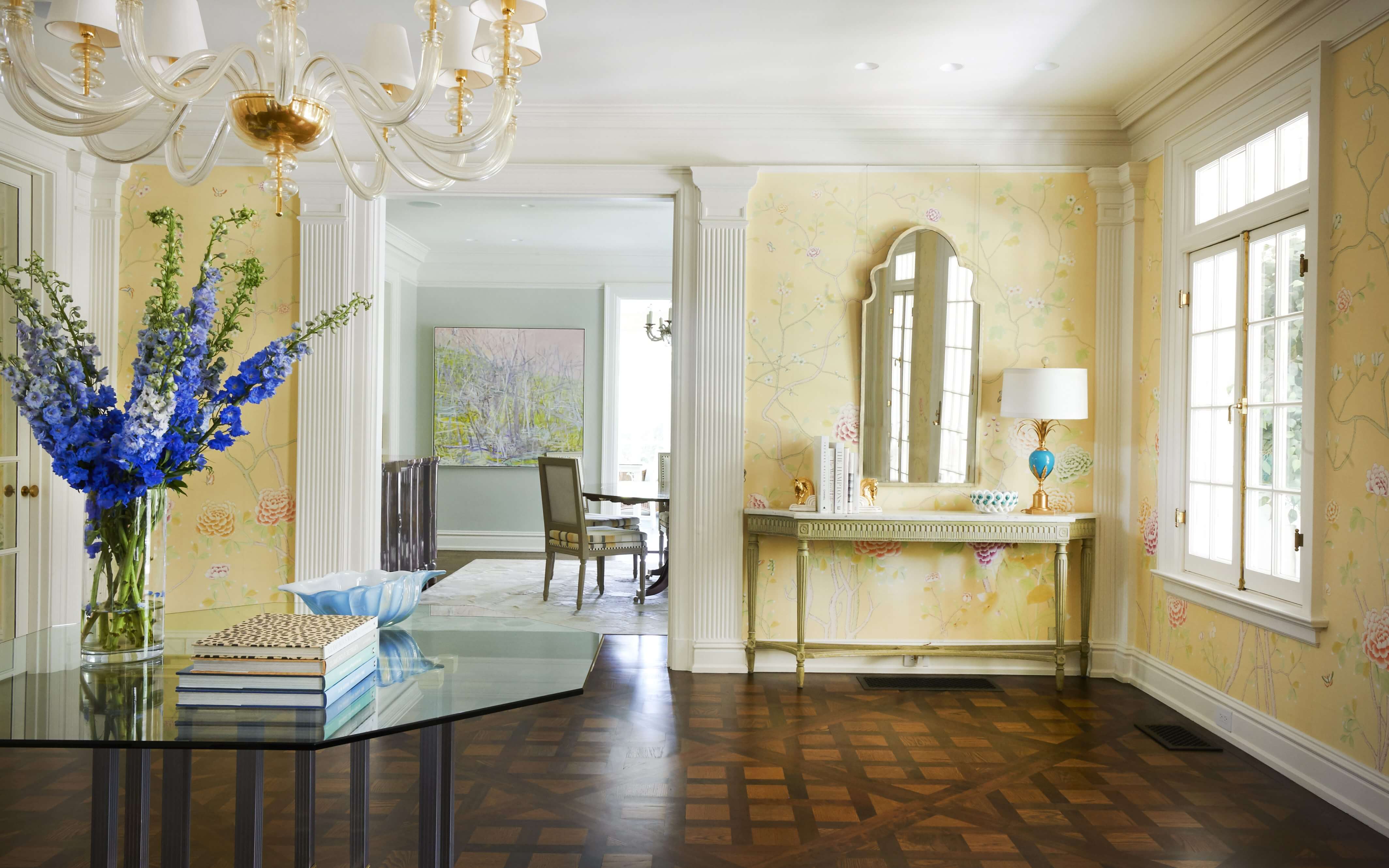 Moreover, their interiors are chic and timeless. They exhale glamour and grace with an accessible and comfortable feel.
Jeffrey Bilhuber – New York
Jeffrey Bilhuber has a perspective that gives a new life to tradition with an understanding of modern sensibilities.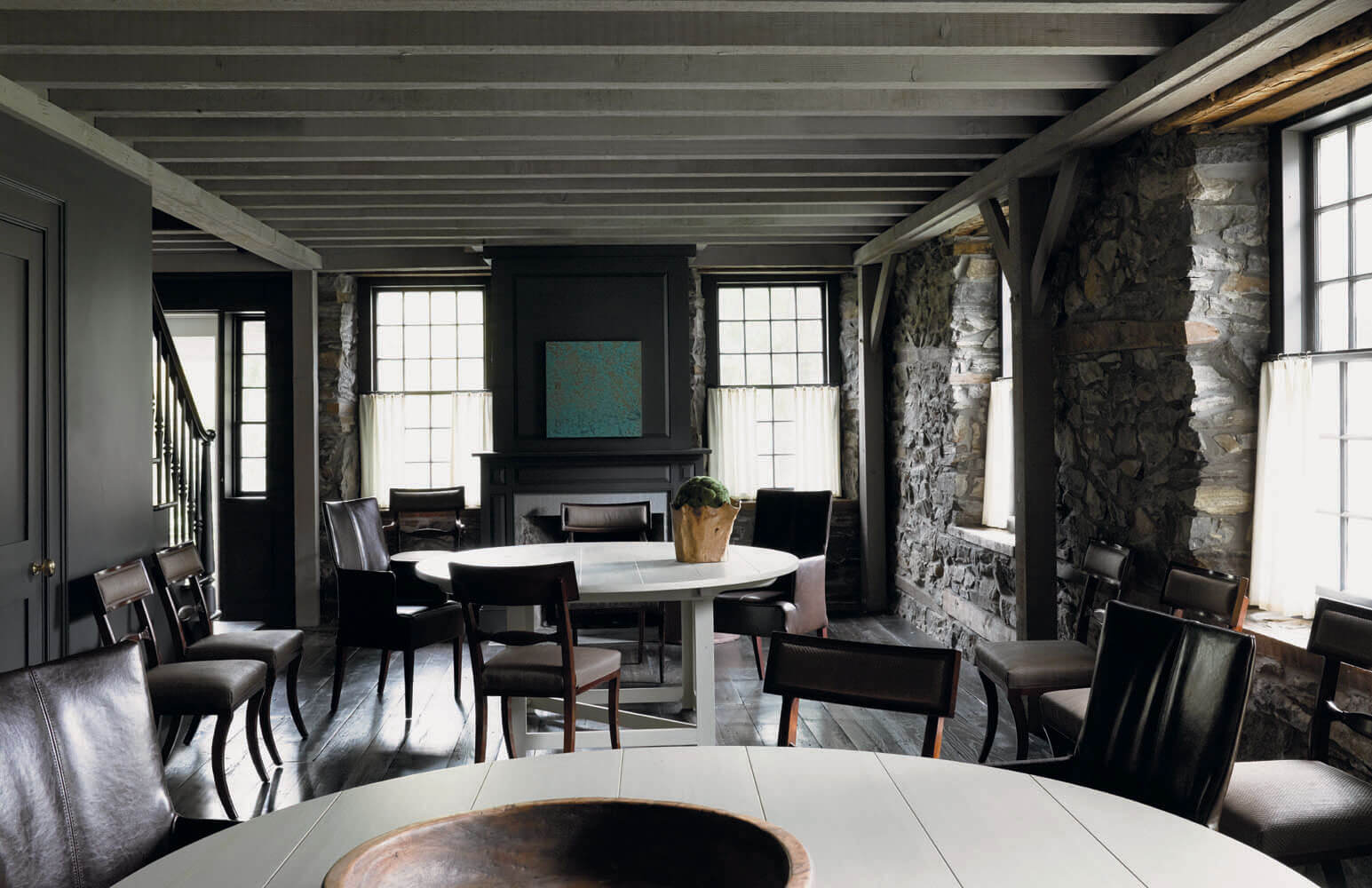 He blends periods and design ideas with a confident and instinctive style whose rules are apparent: practicality and pure beauty.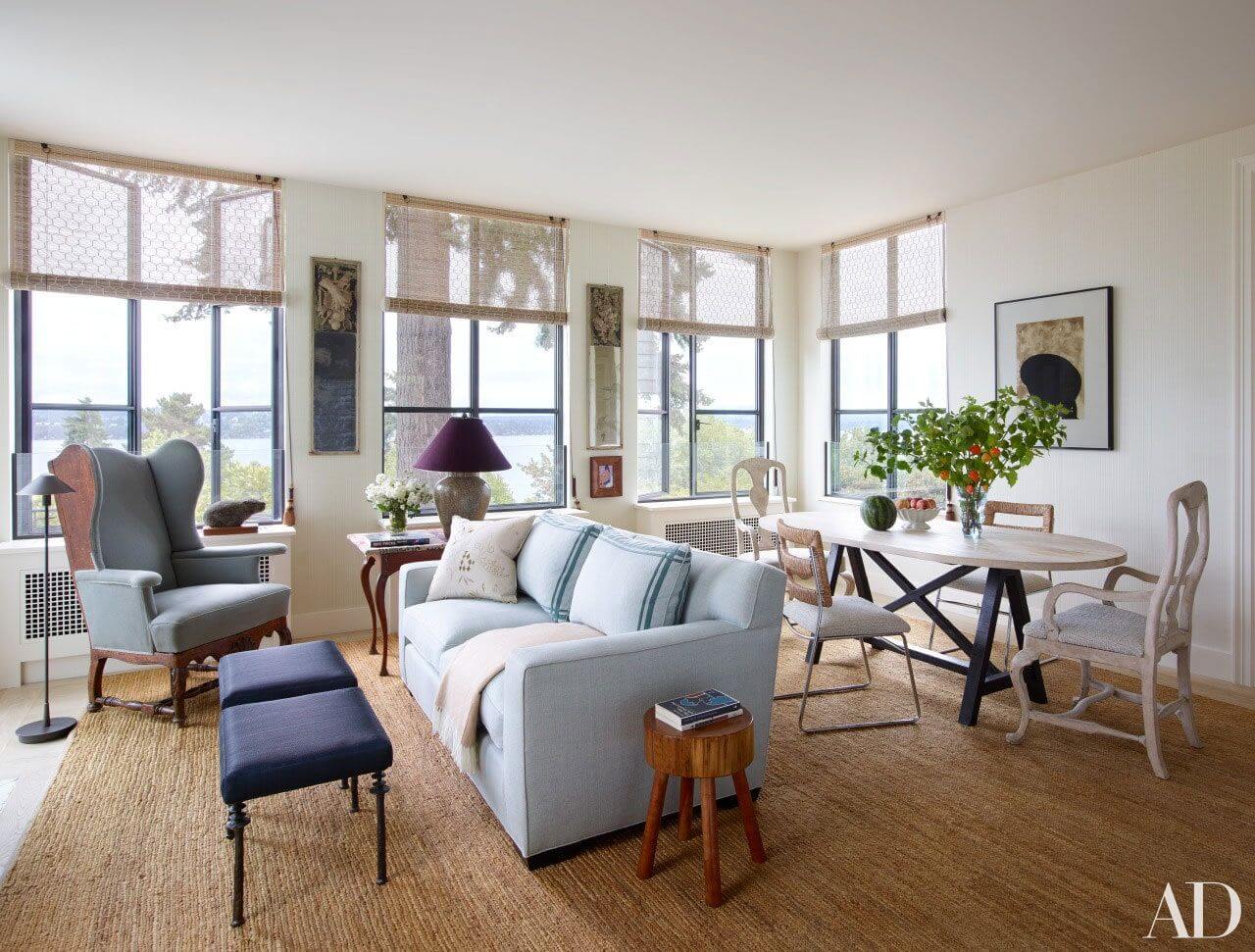 Joseph Dirand Architecture – Paris
Joseph Dirand has been sharpening his eye since childhood. He can see a rare quality.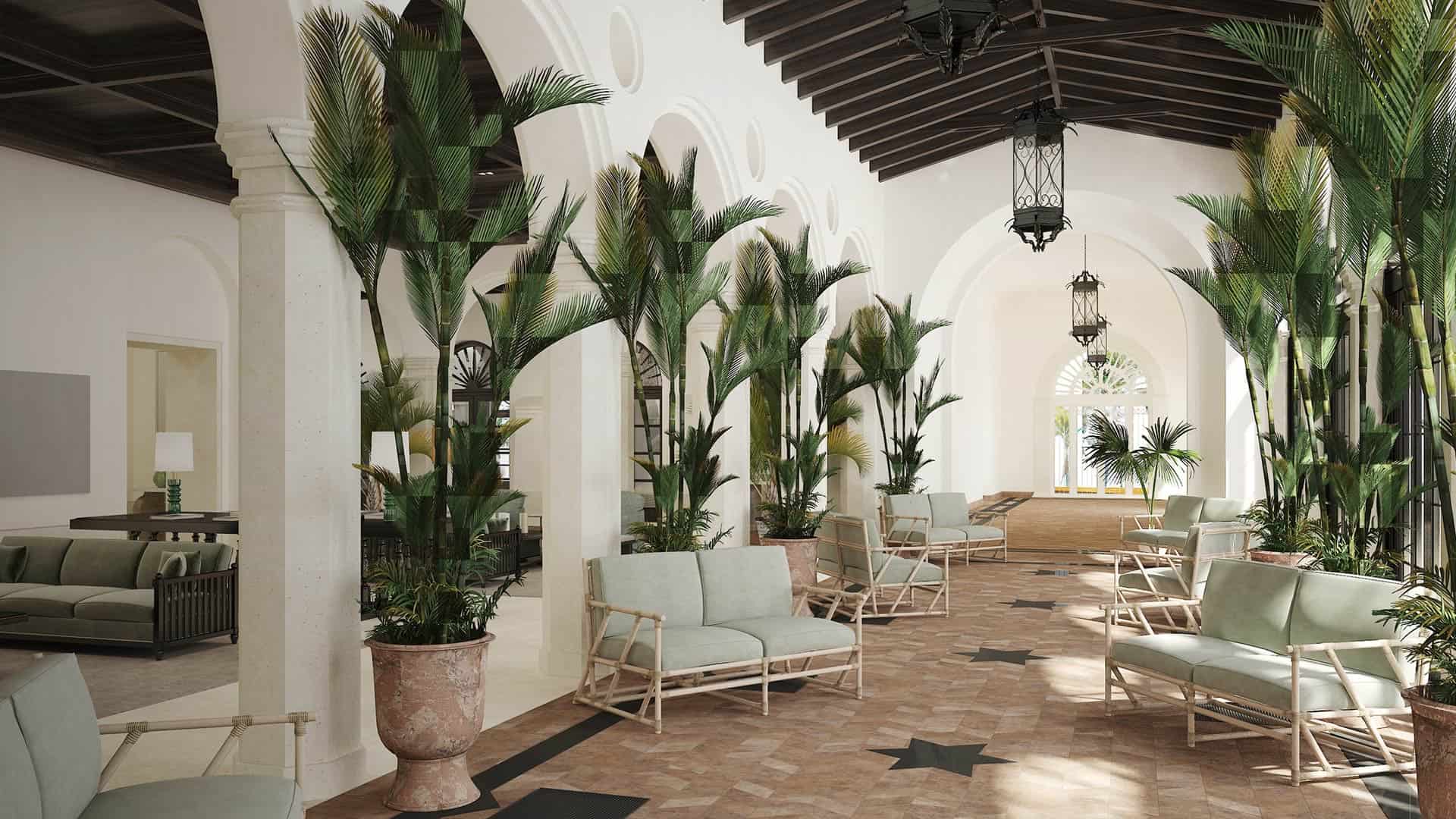 He is sensitive to how light touches relief and flat surfaces, analyzes the structure, notes the smallest details, observes the abundance of characteristics of a material, and appreciates a color's rectitude.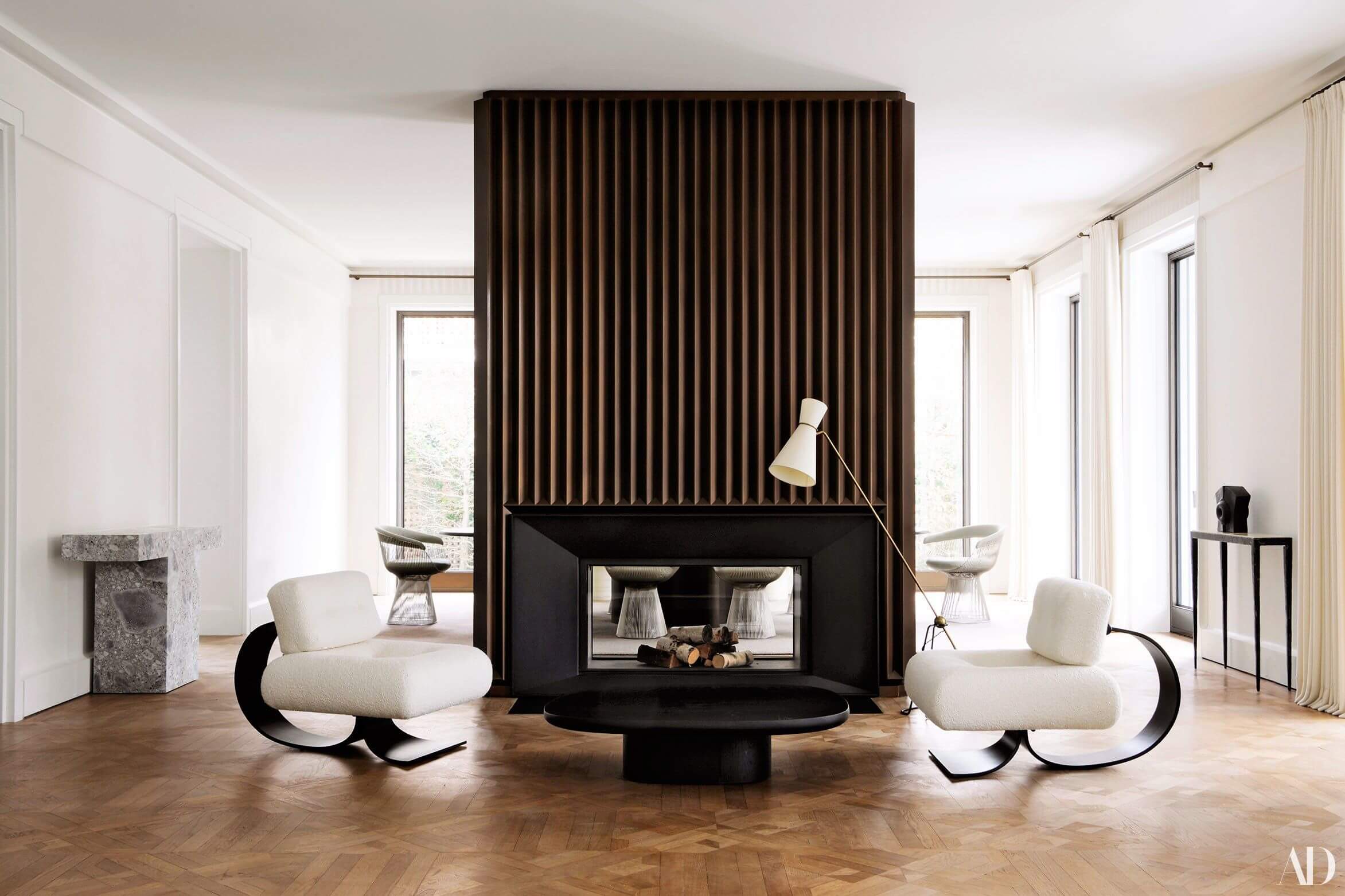 Joy Moyler Interiors – New York
The goal of Joy Moyler Interiors is to add value to each project in the most beautiful way.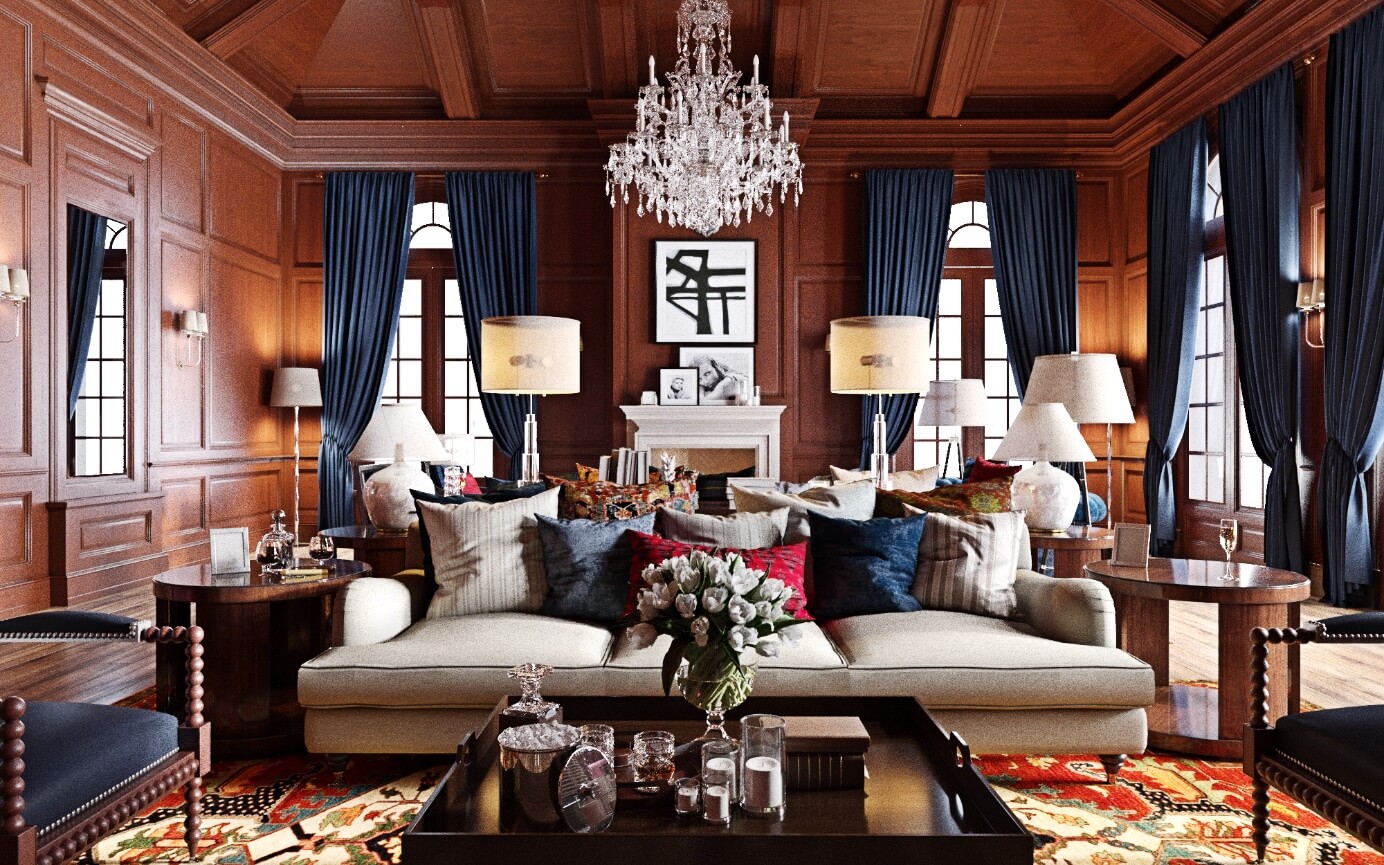 The influences of textiles, color, depth, and pattern infiltrate into projects that sculpt their place. They are marked with details made to measure, often found in haute couture and men's haberdashery.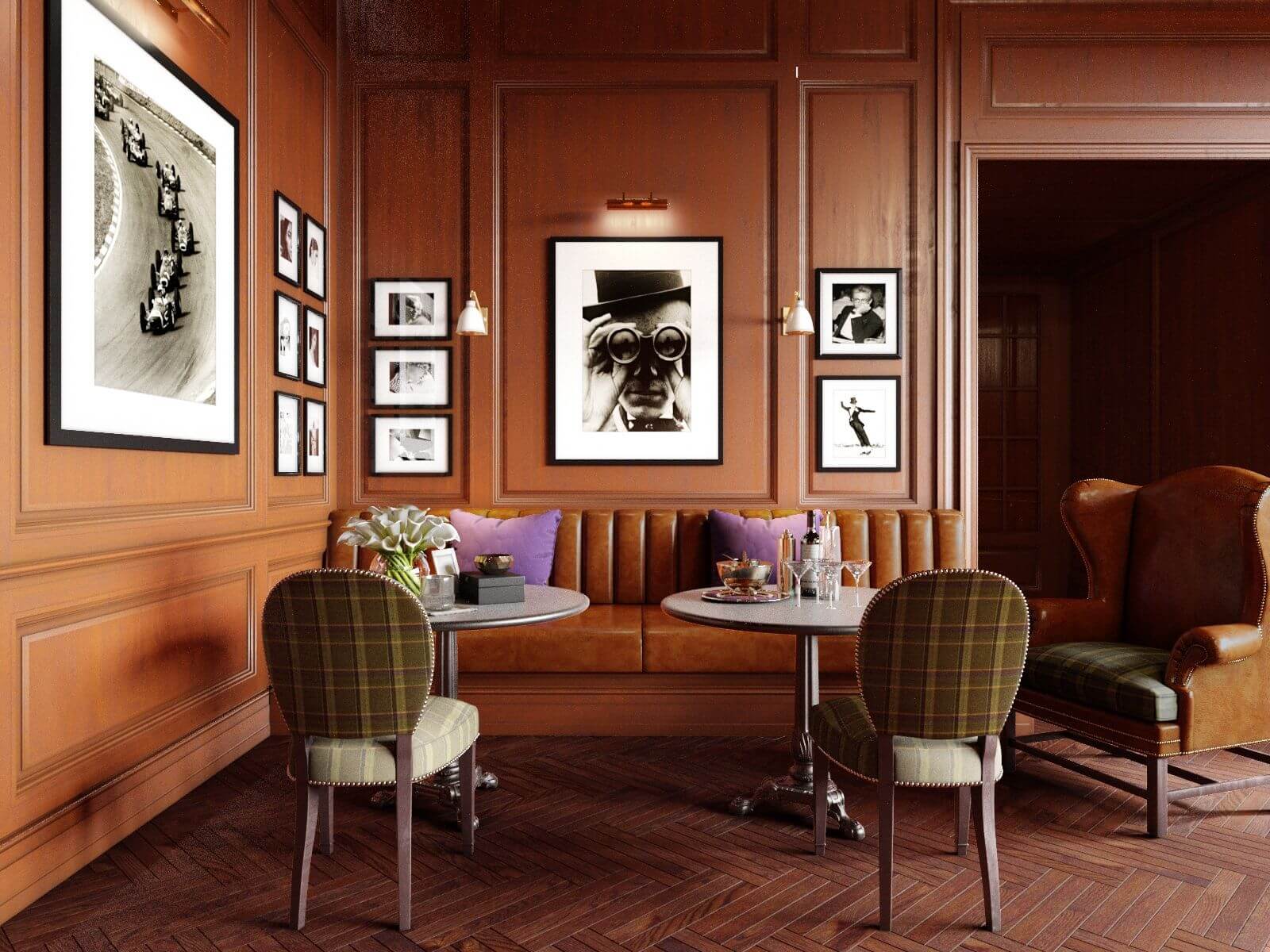 Julie Hillman Design – New York
Julie Hillman's approach to residential spaces design focuses on the thoughtful curing of collectibles that speak both of the client's unique interests and eclectic aesthetic.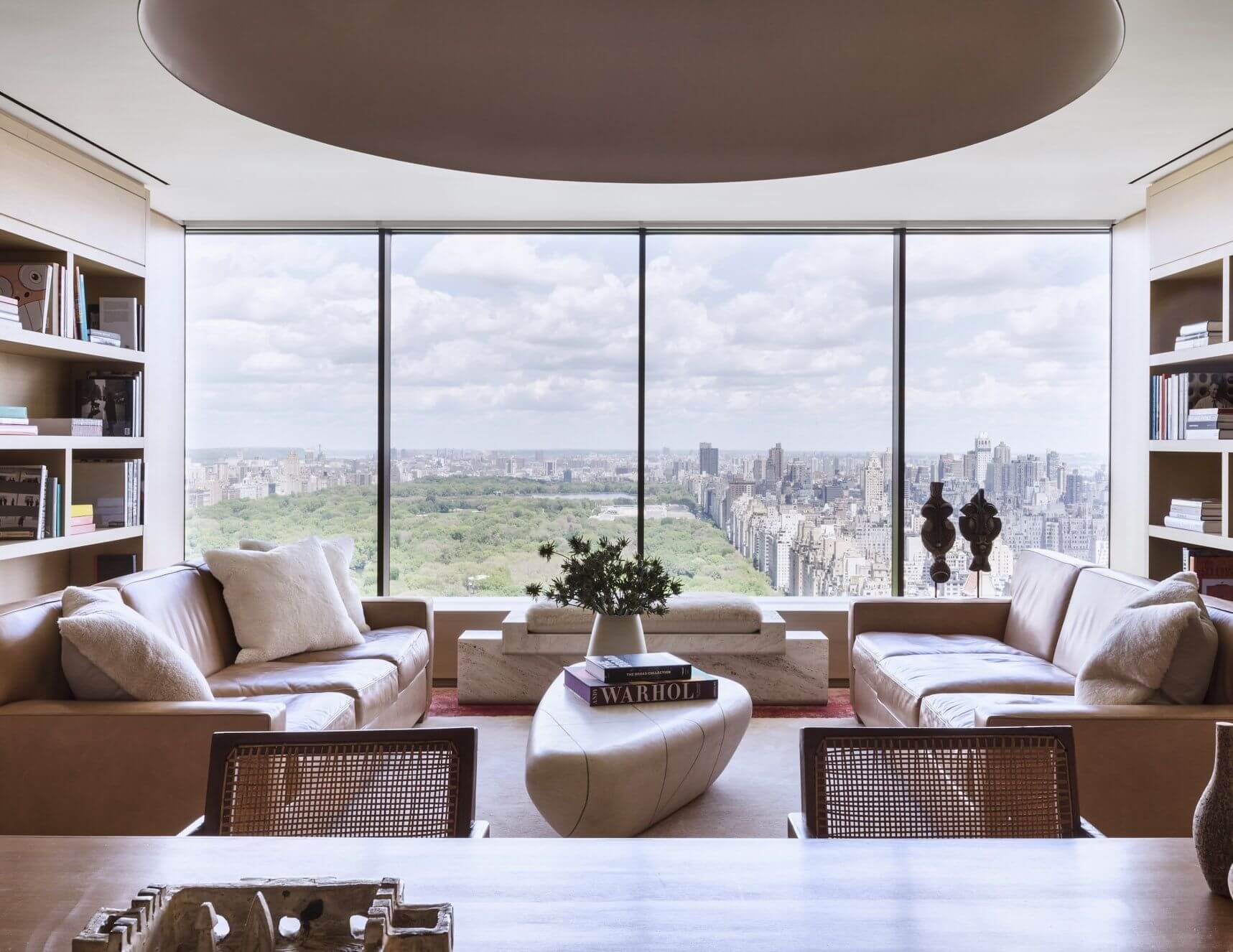 She believes that there should be harmony in every room of a house, and the best way to achieve this is to create a subtle but unexpected mix of decorative and functional arts.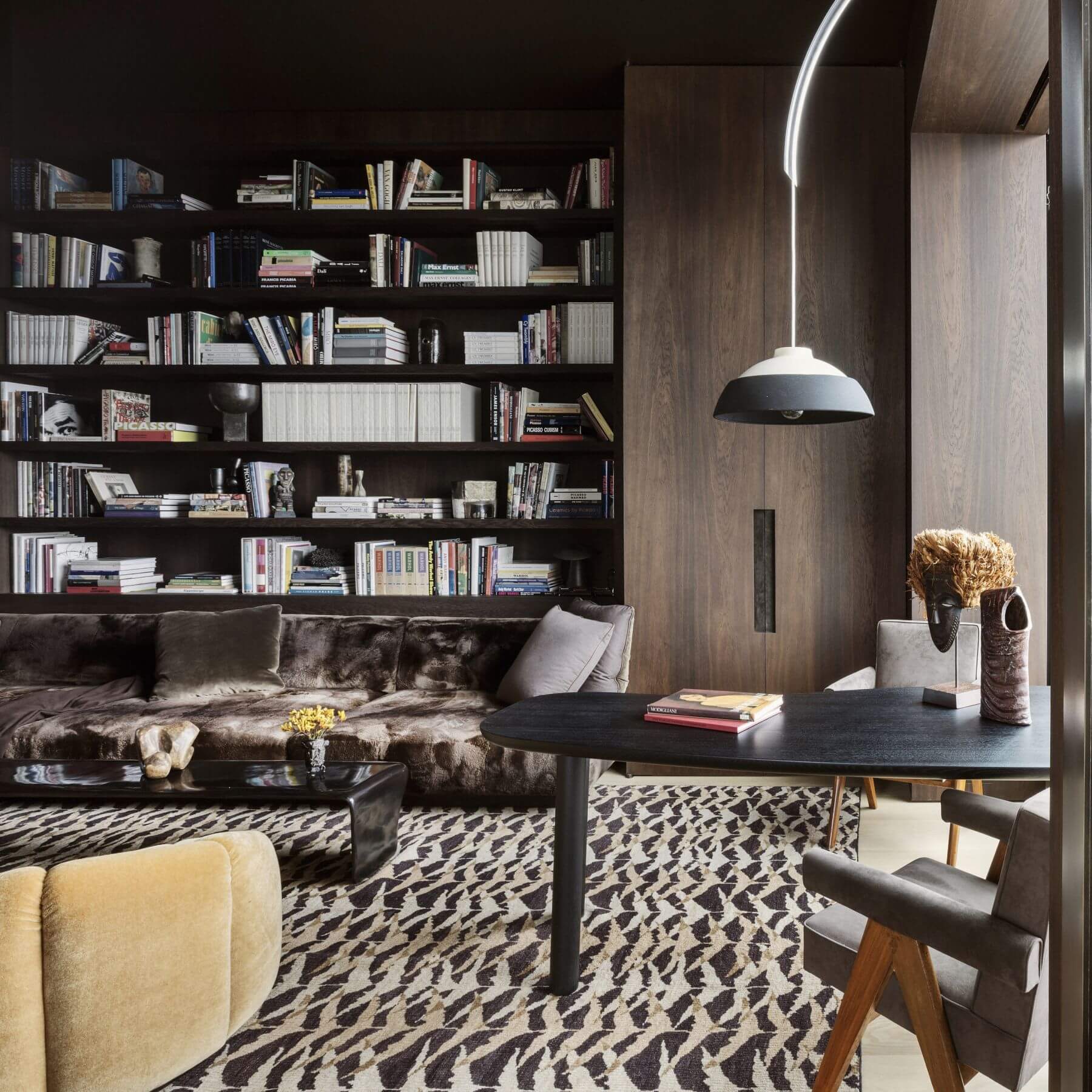 Kelly Behun Studio – New York
Kelly Behun Studio is an interior design company. Specialized in furniture and decorative accessories. The Studio offers a uniquely practical approach, producing customized environments perfectly adapted to each client's needs.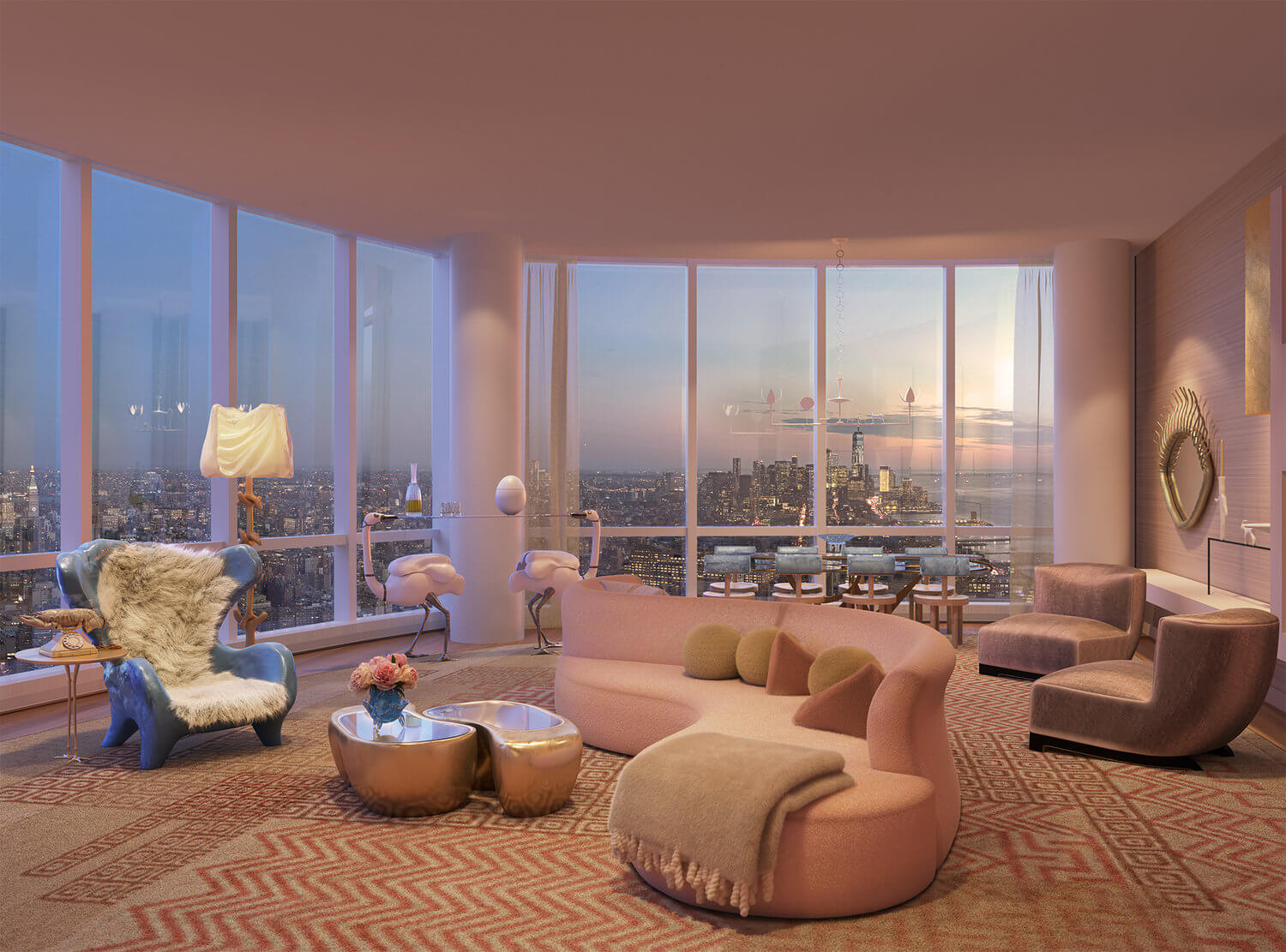 Aesthetics are based more on visual and emotional appeal than on a particular style or provenance. Kelly has deep connections to the art world and is always looking for new and innovative ways for clients to integrate art into their homes.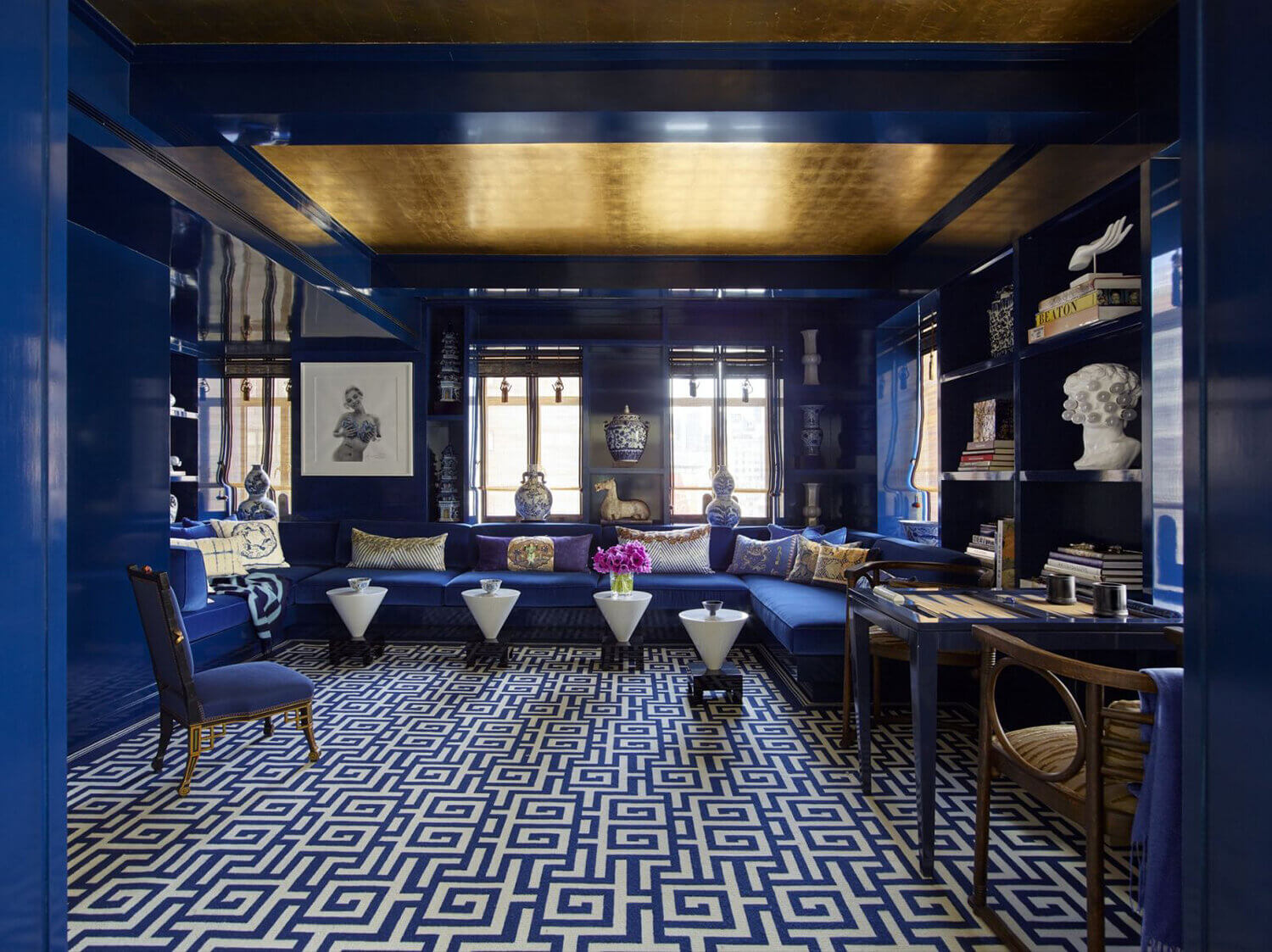 Ken Fulk Inc. – New York and San Francisco
Ken Fulk is known for his layered interiors, high concept brand identities, and unforgettable parties.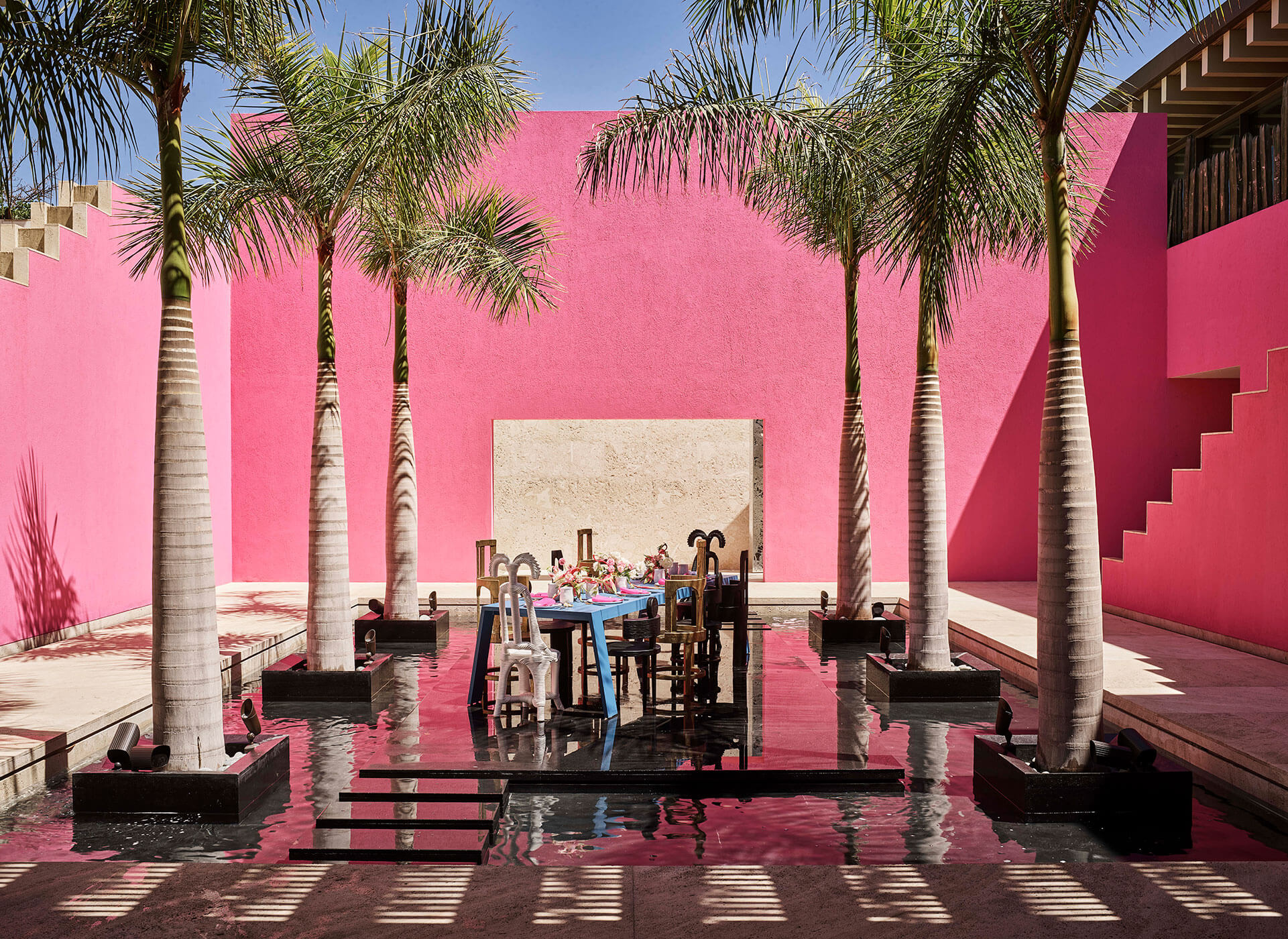 The designer has developed a business elevating his clients' daily lives, designing their homes, jets, restaurants, and hotels, and creatively driving birthdays, weddings, birthdays, and family getaways.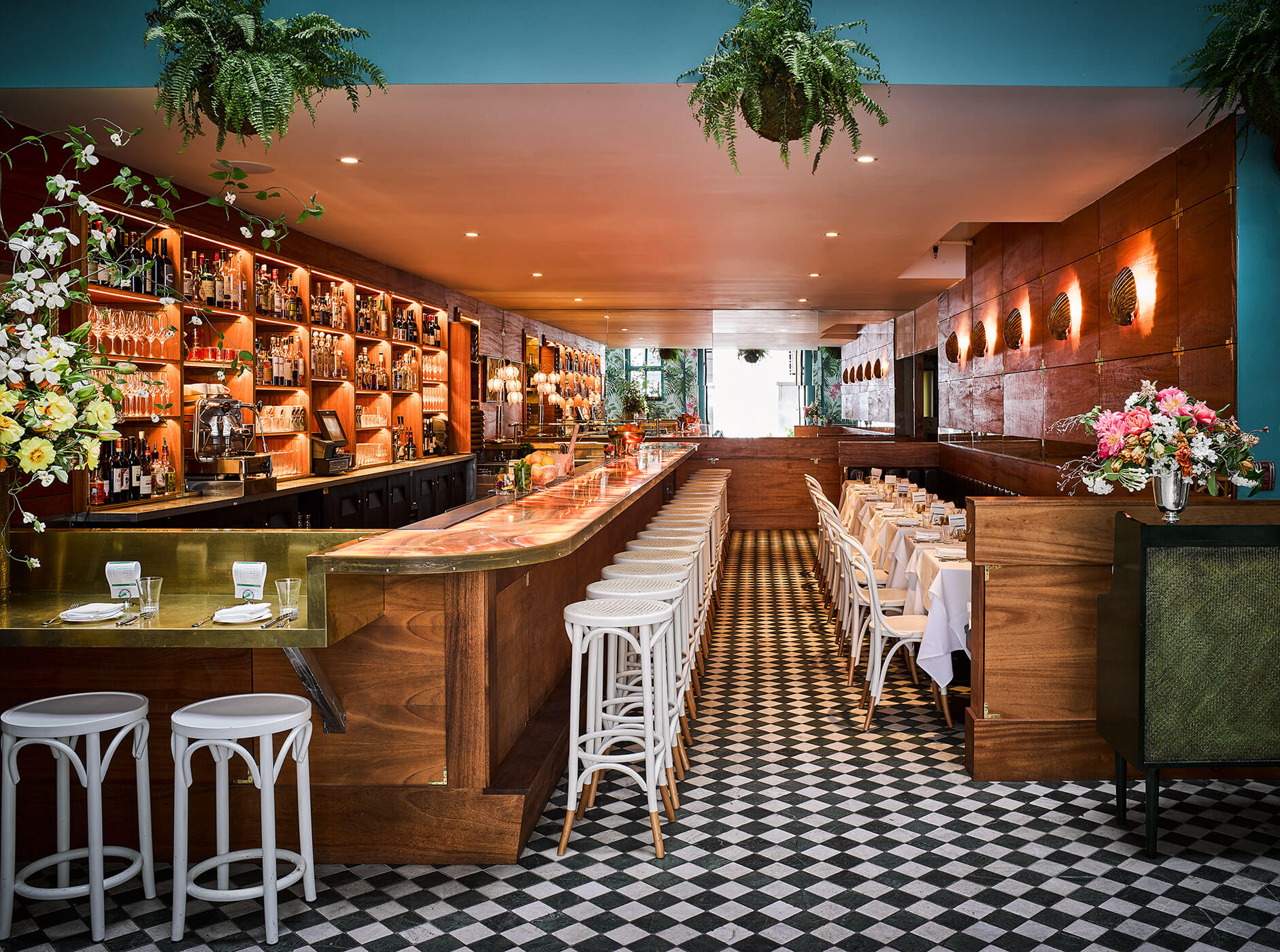 Kéré Architecture – Berlin
Kéré Architecture was founded in 2005. Its practice is informed by a double focus on design excellence and social commitment.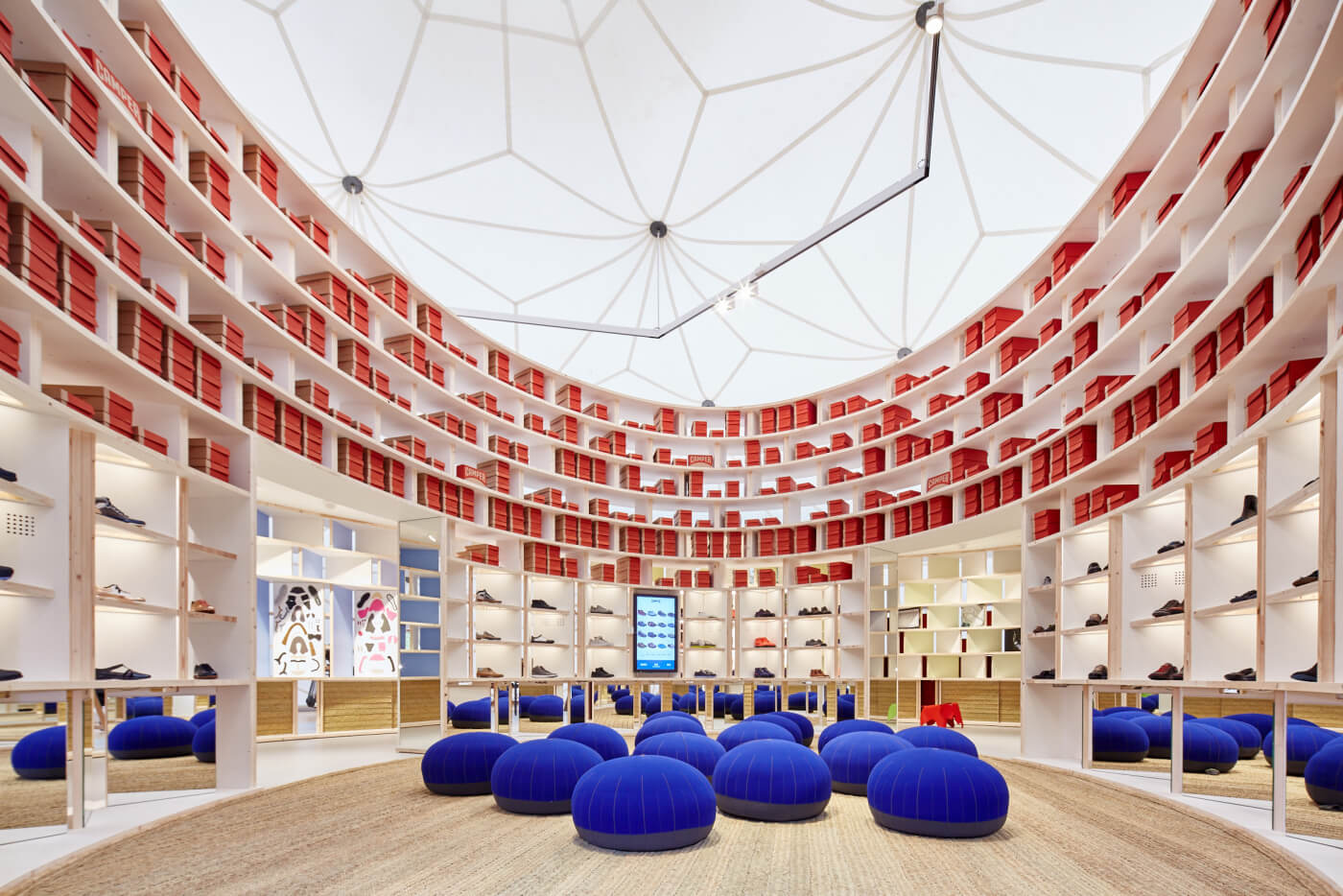 Famous for its contained elegance of structure, pioneering use of the material, and an inclination for construction in unknown regions. The Studio has been awarded numerous prizes.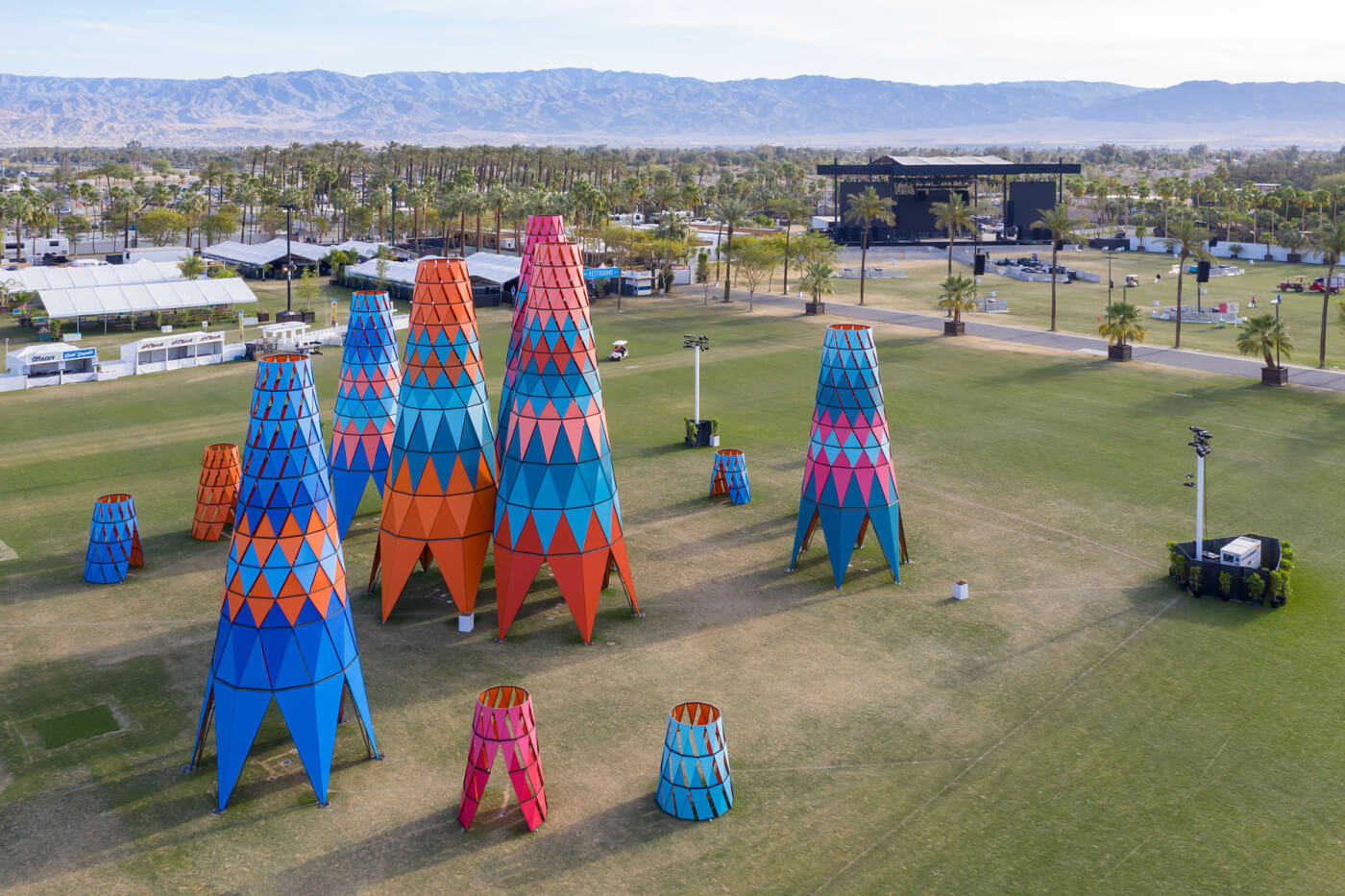 It is a creative conceptual studio founded by Lenny Kravitz in 2003. With a modern sensibility and focus on interiors, industrial design, branding, and graphic design.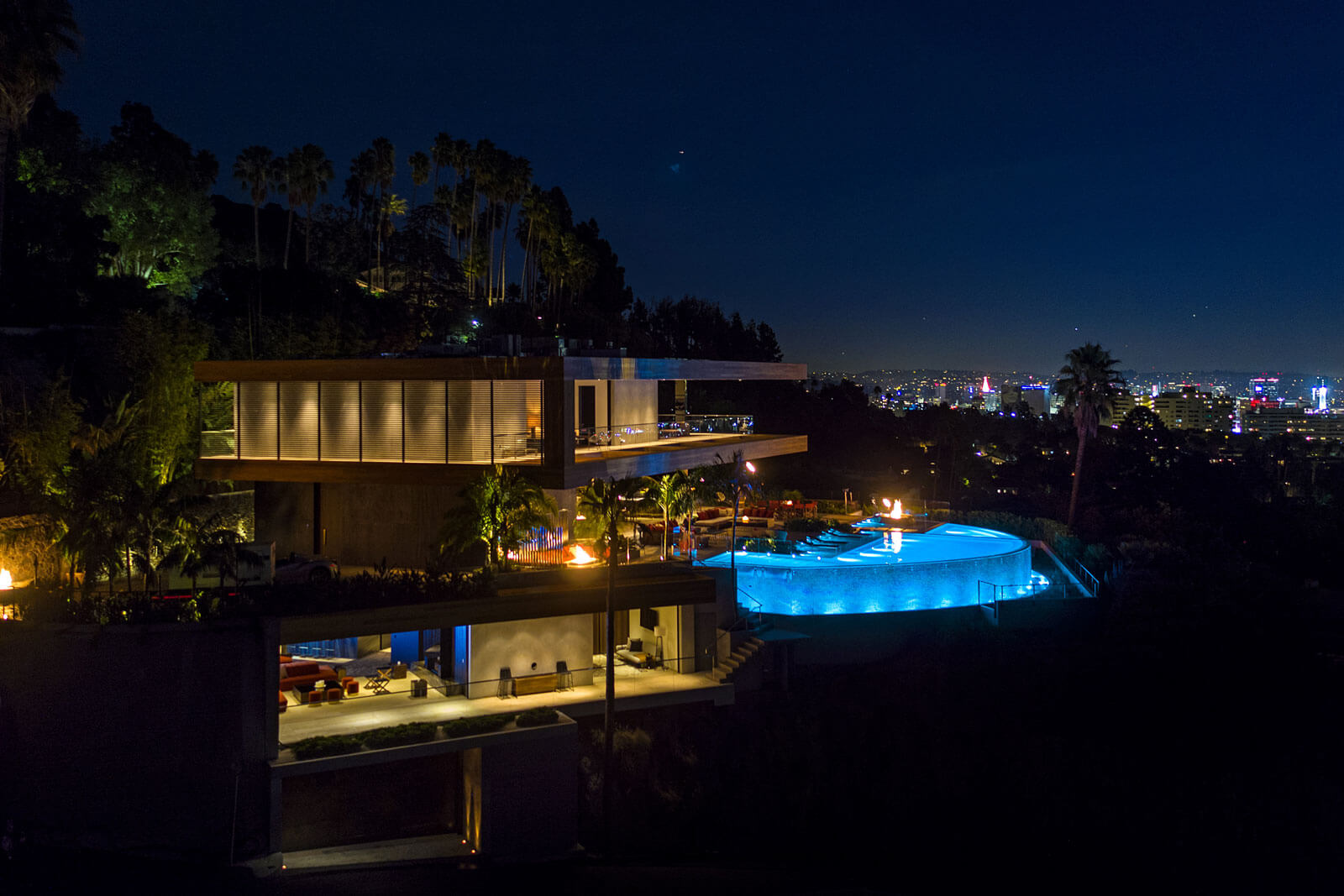 Kravitz Design's work always conveys an elegance of soul through a natural and relaxed sense of style.
Laplace – Paris
Founded in 2004 by Luis Laplace and Christophe Comoy, Laplace has developed an international clientele sensitive to high-end design and execution.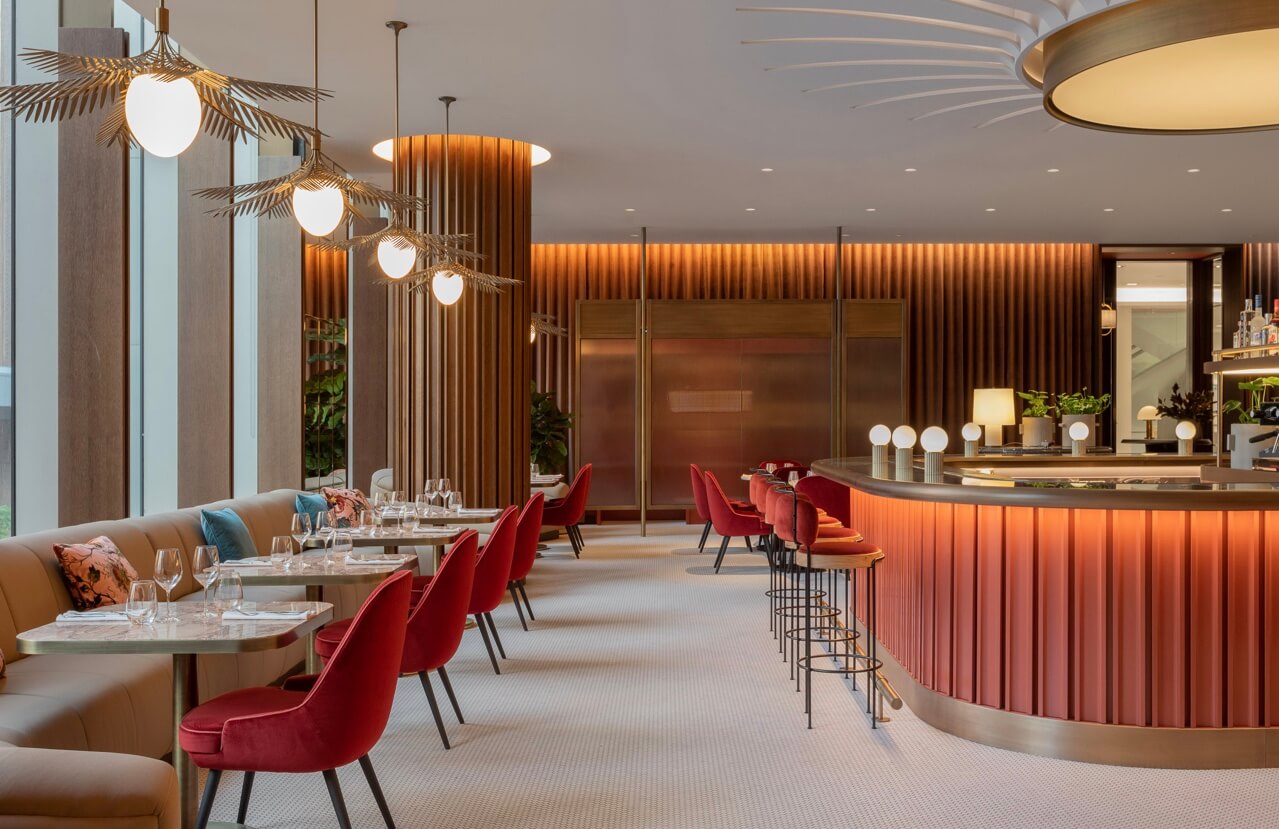 Through the excellent use of space and light, design concept based on local cultures and traditions, selection of materials and colors, and passion for art and craftsmanship, Laplace combines modern simplicity with great elegance.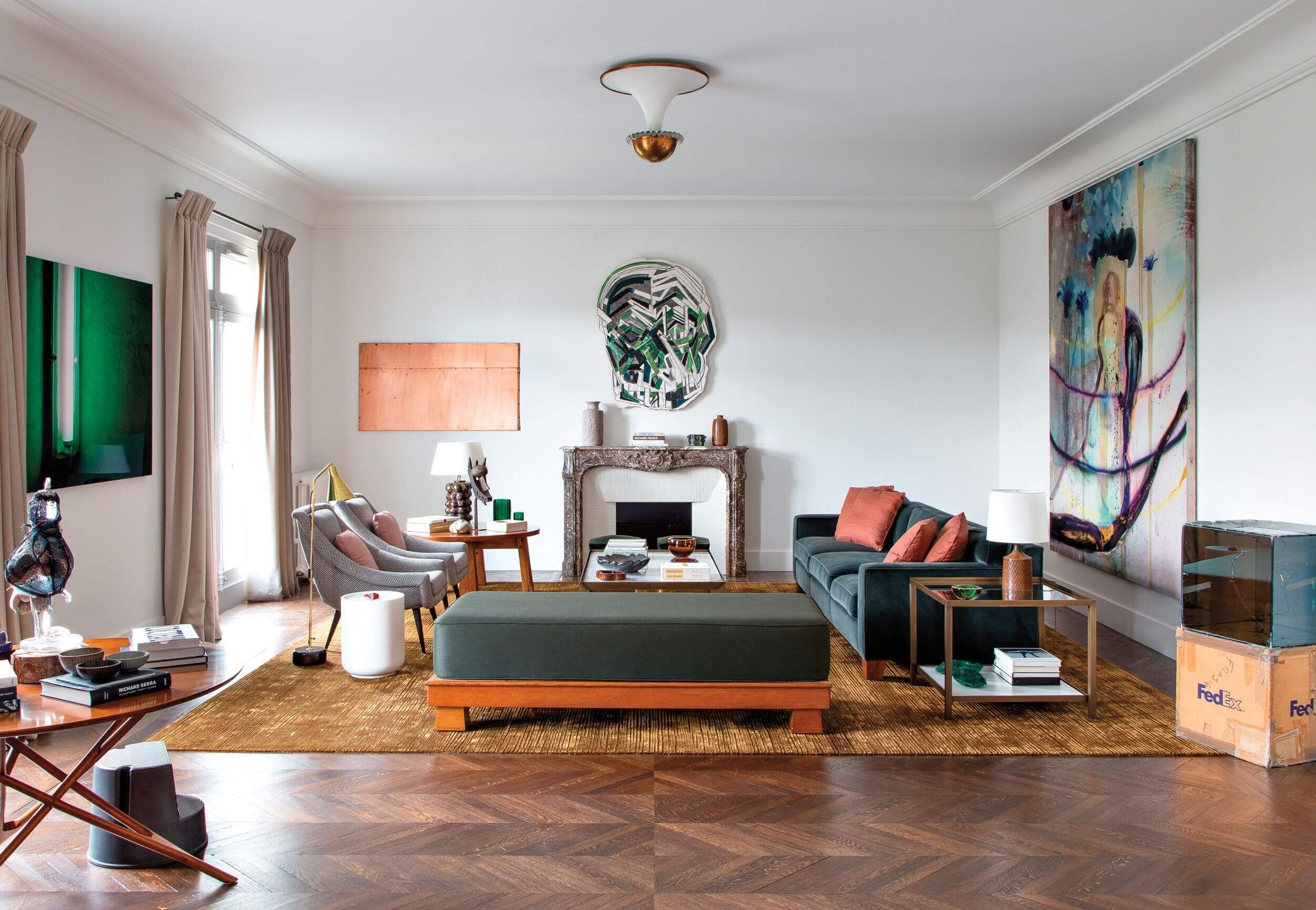 Leyden Lewis Design Studio – Brooklyn
Leyden Lewis Design Studio is a company that creates poetic and culturally sensitive spaces and furniture around the world.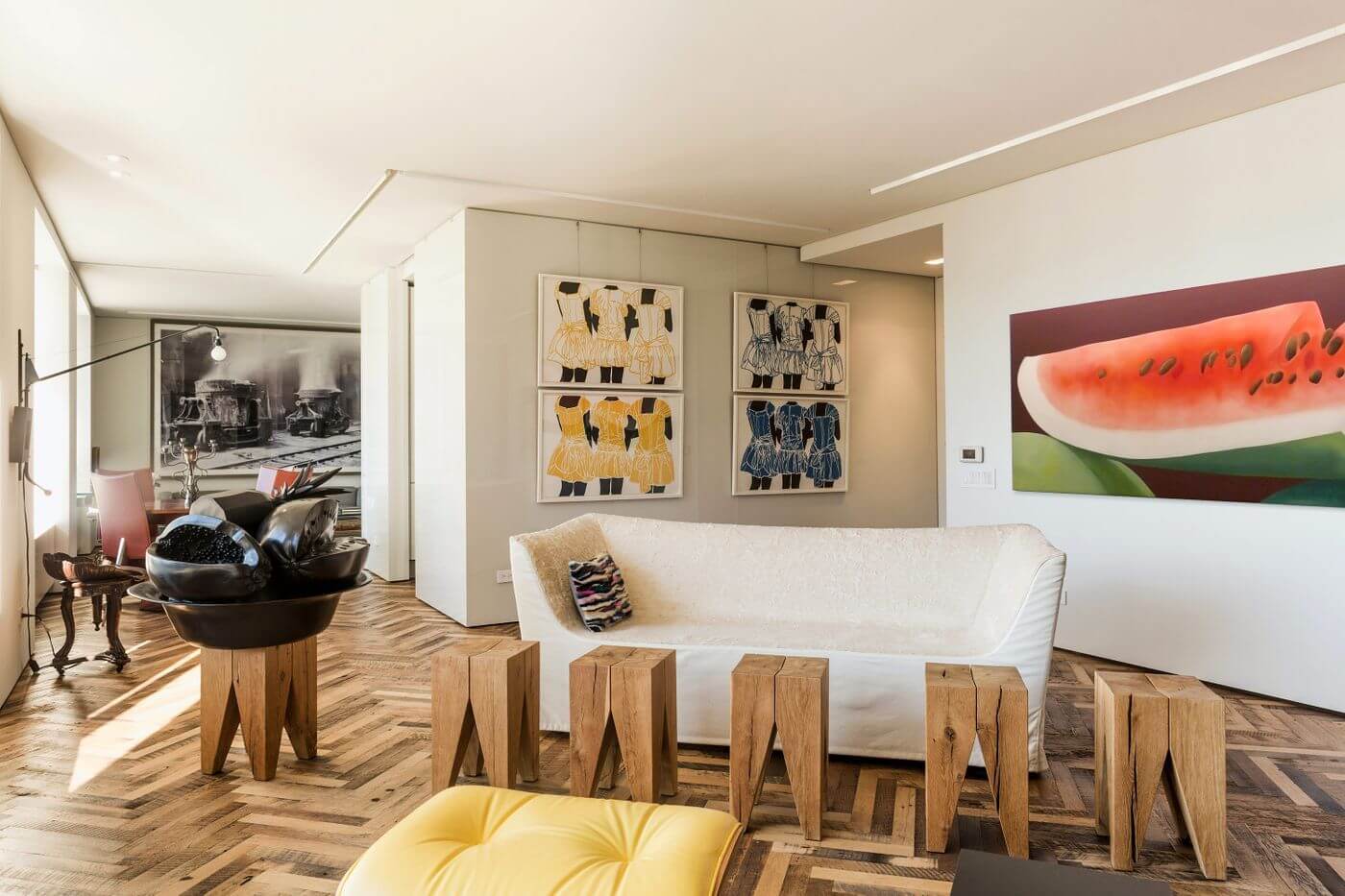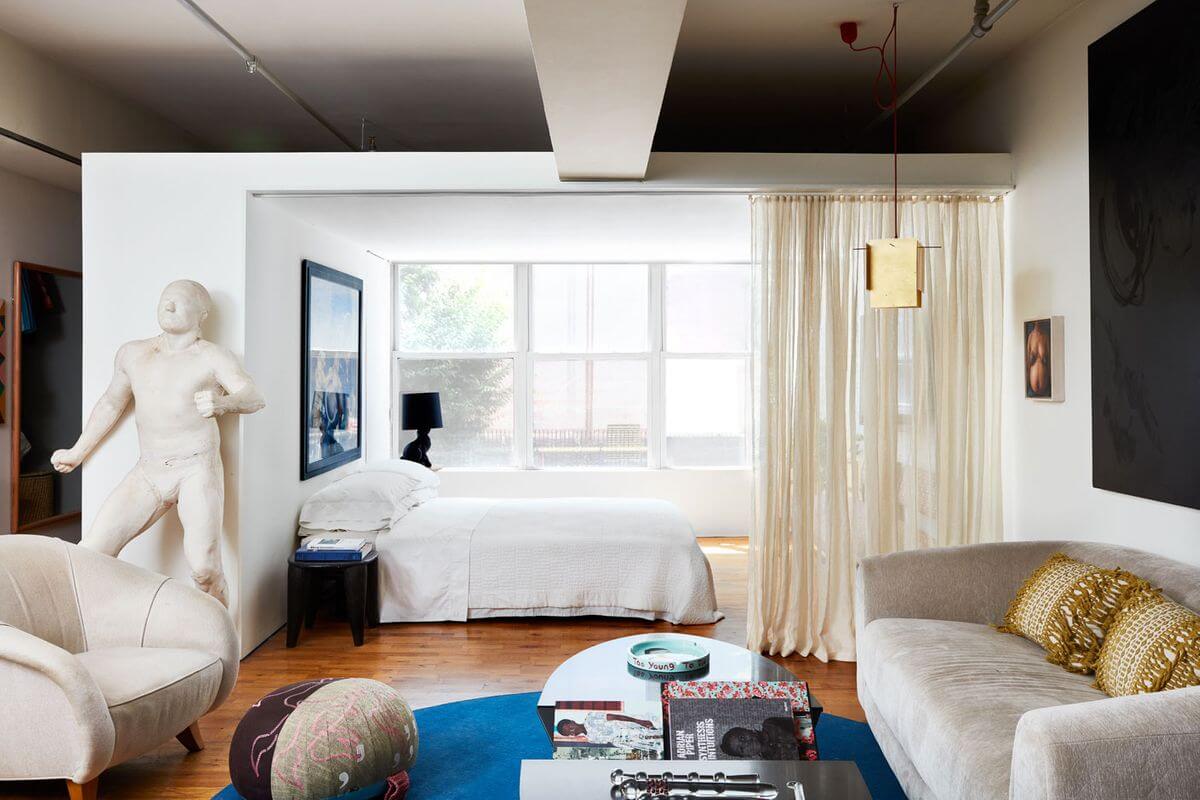 Madison Cox Associates – New York
Madison Cox is a landscape gardener. In all his projects, he strives to create harmony and order and a feeling of retreat.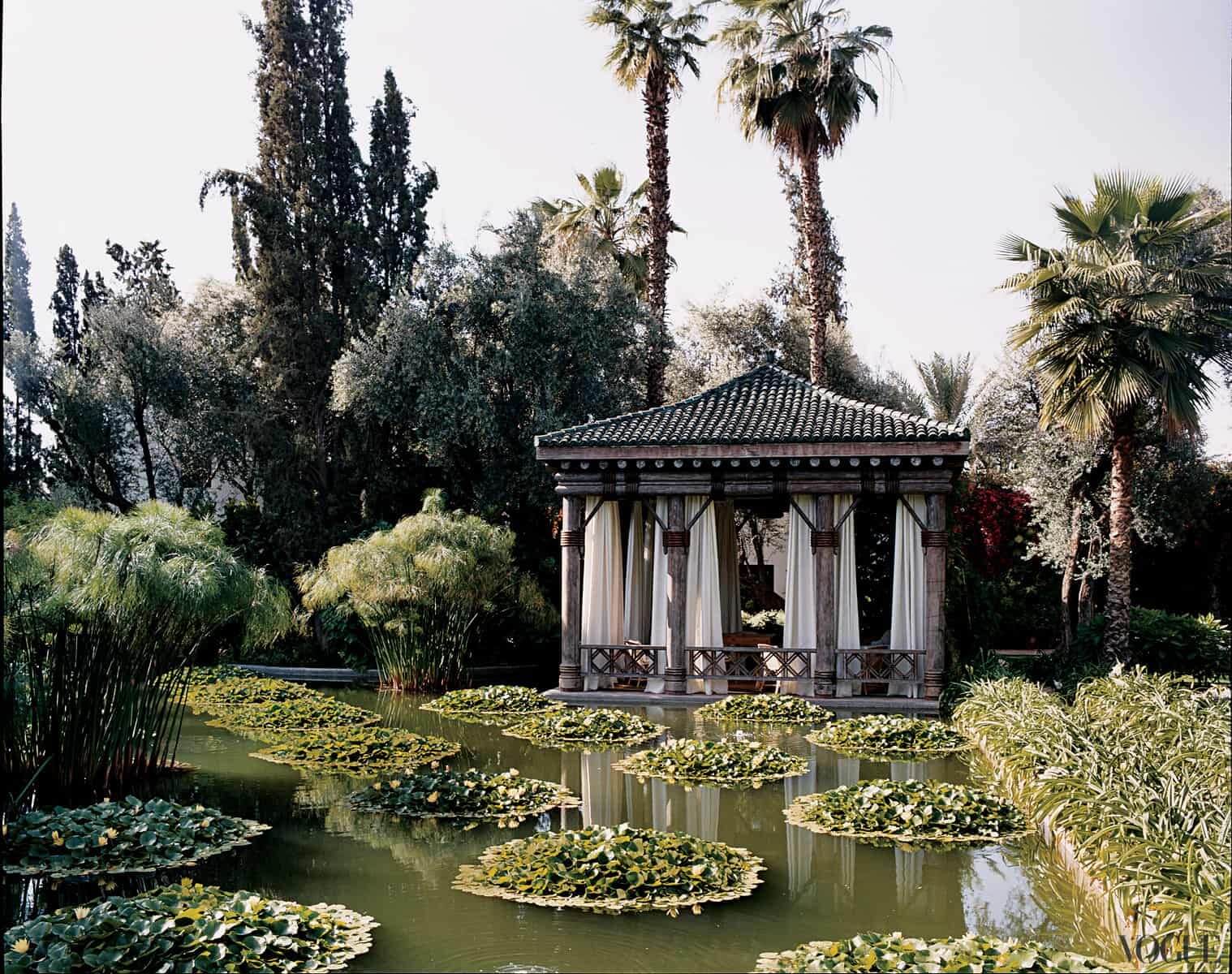 We really hope you liked our article. Feel free to pin all the images to your favourite Pinterest board. Meanwhile, you can also visit our Pinterest boards to get more inspirations.
Get more ideas for your projects and find functional, stylish, and sizable lighting and furniture choices: