Discover the captivating interior design of Nacho Figueras' house in Florida – a harmonious blend of modern simplicity and connection to nature.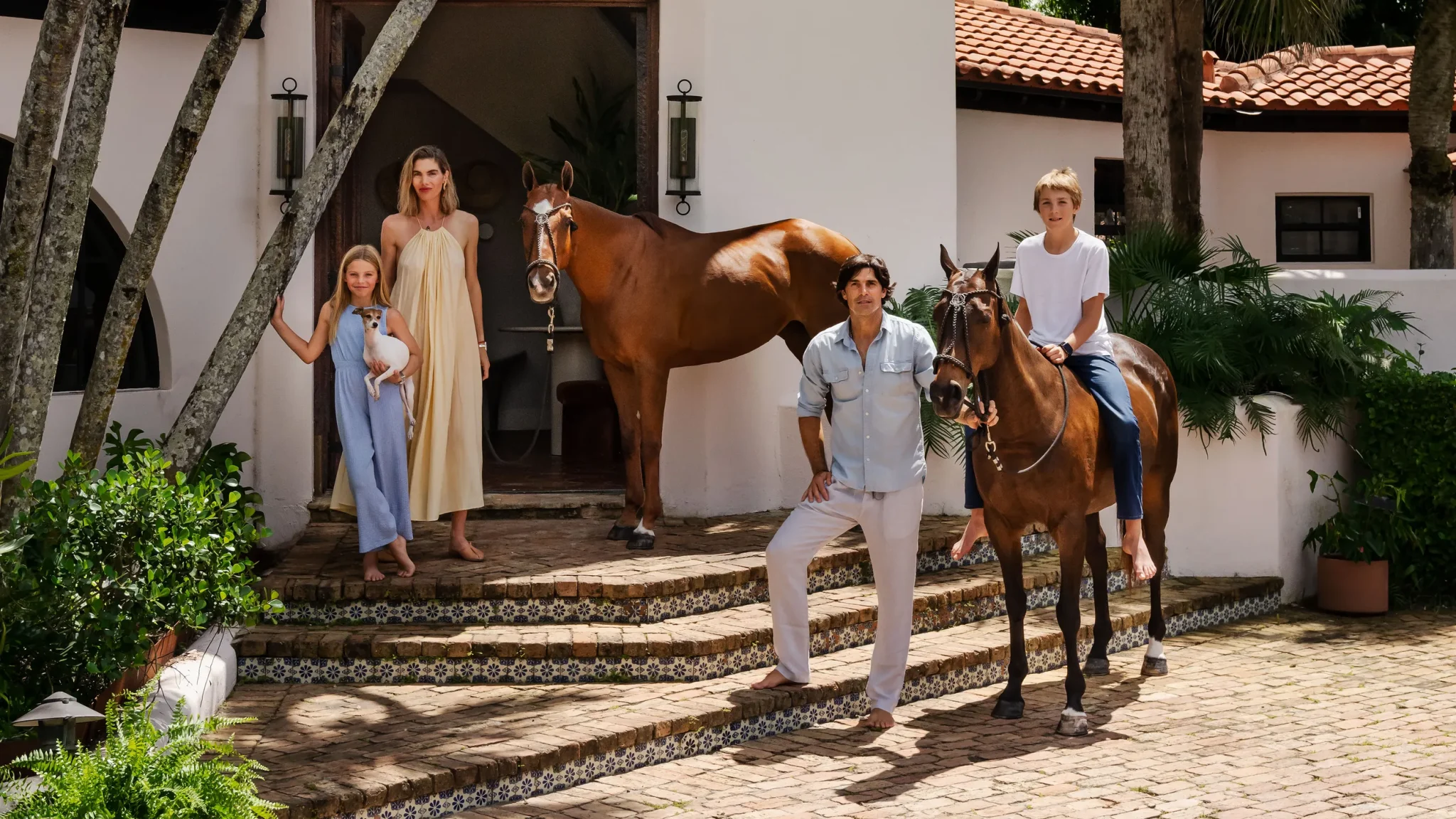 In the heart of Wellington, Florida, the equestrian capital of the world, lies a remarkable residence that embodies the impeccable taste and design sensibilities of world-renowned polo player Ignacio Nacho Figueras, and his wife, photographer Delfina Blaquier. With a captivating blend of modern simplicity and a seamless connection to nature, Nacho Figueras' house stands as a testament to his and his family's passion for art, design, and the equestrian lifestyle.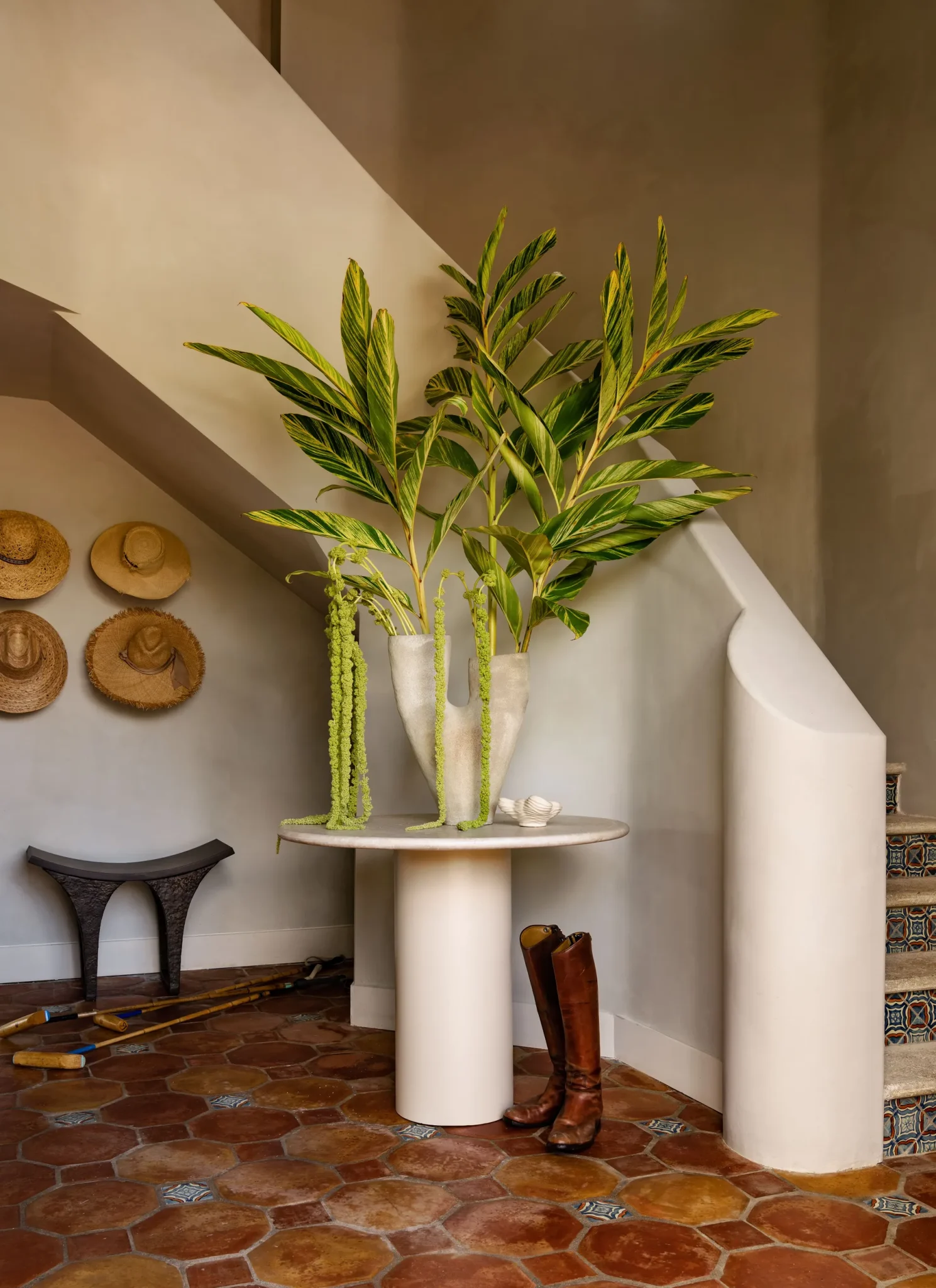 A Journey of Inspiration
Having previously resided in a modest condominium, Nacho Figueras and Delfina Blaquier recognized the potential of the house when they learned it was coming onto the market. Its prime corner location surrounded by water immediately caught their attention, despite the opulent interiors that did not align with their aesthetic preferences. Inspired by their exposure to art and design luminaries, such as Jeff Koons and Richard Prince, the couple envisioned a space that harmoniously blended with its surroundings while reflecting their personal style.
During their global travels for polo matches, they immersed themselves in the exploration of museums and historic houses, eagerly gathering inspiration for their dream home. A visit to Casa Luis Barragán in Mexico City left an indelible mark on their design philosophy, with its simple lines and seamless integration into the environment. Influences from architectural visionaries like Mies van der Rohe and Tadao Ando, specifically Ando's barn design for Tom Ford's Sante Fe ranch, shaped the direction of their Argentinean horse facility. This facility, with its curvilinear architecture, even became the muse for their Ignacio Figueras perfume and cologne line.
Conscious Design and the Connection to Nature
With a commitment to sustainability and a desire to minimize waste, the couple opted for restoration over replacement wherever possible. Original brown shellacked tile floors were stripped to reveal their matte terra-cotta finish, while darkwood floors were skillfully sanded and bleached.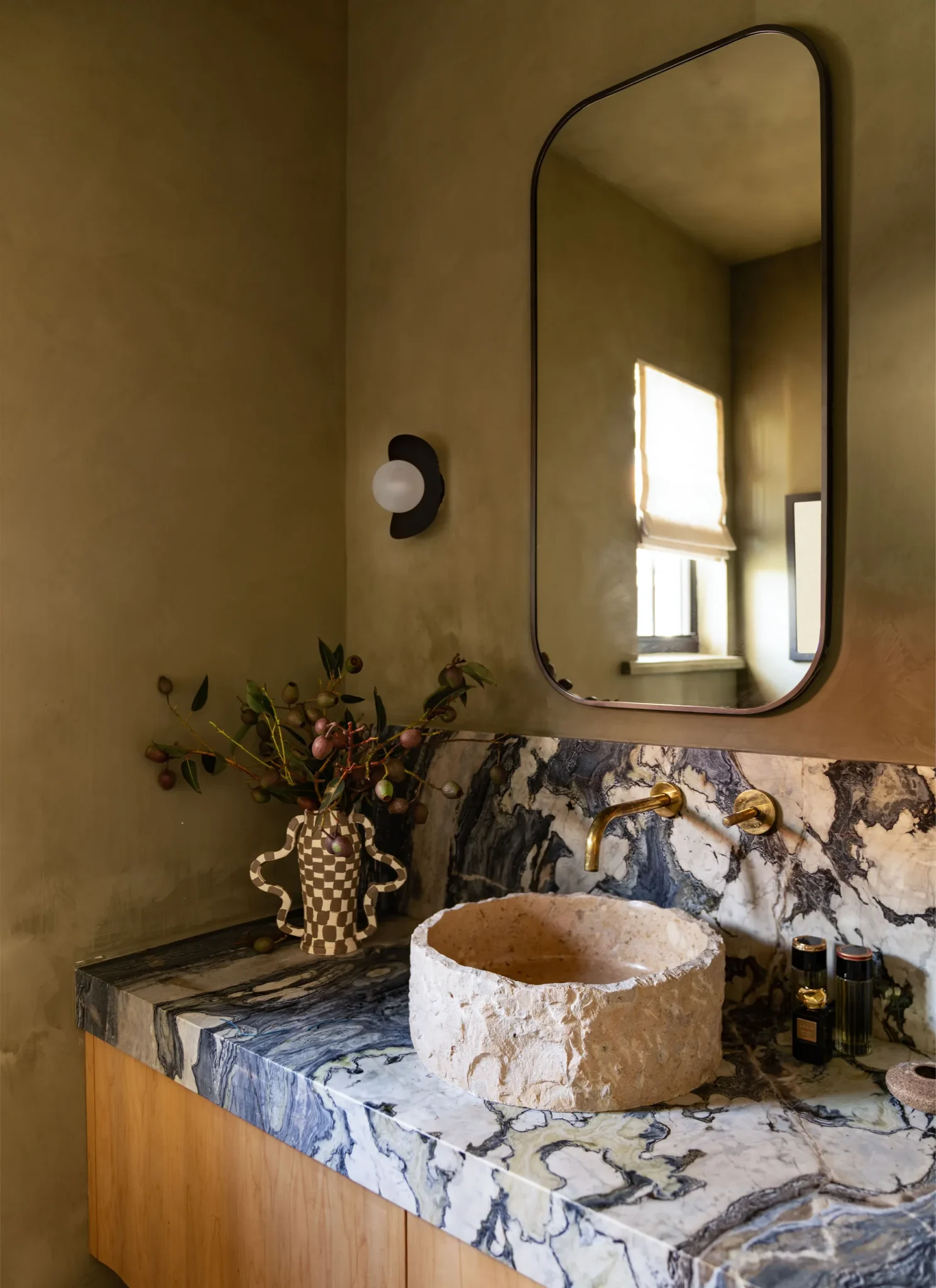 Collaborating with interior and product designer Sarah Sherman Samuel, known for her adept mix of modern and vintage elements, Nacho Figueras and Delfina Blaquieralso aimed to create a home that emphasized a profound connection to the natural surroundings. By removing a roofed porch, incorporating arched windows, and repositioning the fireplace, the once cavernous living room was transformed into a light-filled pavilion, where the play of natural light became the focal point. The use of limewash on the walls, evoking the look of plaster, created an understated finish that complemented the Moorish aesthetic of Nacho Figueras' house providing a warm glow both day and night.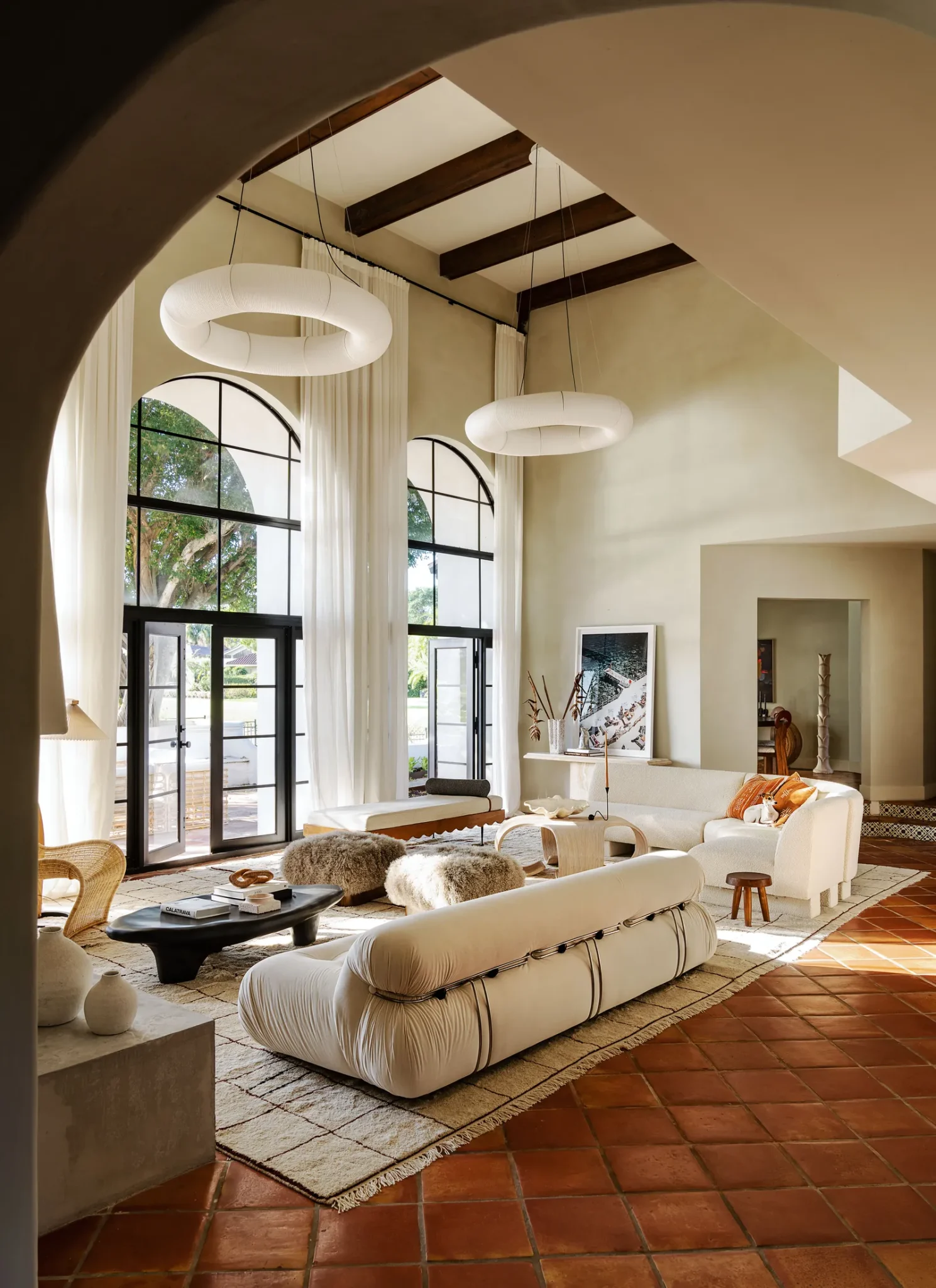 Thoughtful Furnishings and Vintage Discoveries
When it came to furnishing their home, Nacho Figueras and Delfina Blaquier shared a mutual understanding with designer Sarah Sherman Samuel. Instead of selecting new modern pieces, the couple chose to incorporate Samuel's own contemporary furniture and rug line, which perfectly complemented the design aesthetic of the house with their smooth lines, use of natural materials, and calming color scheme.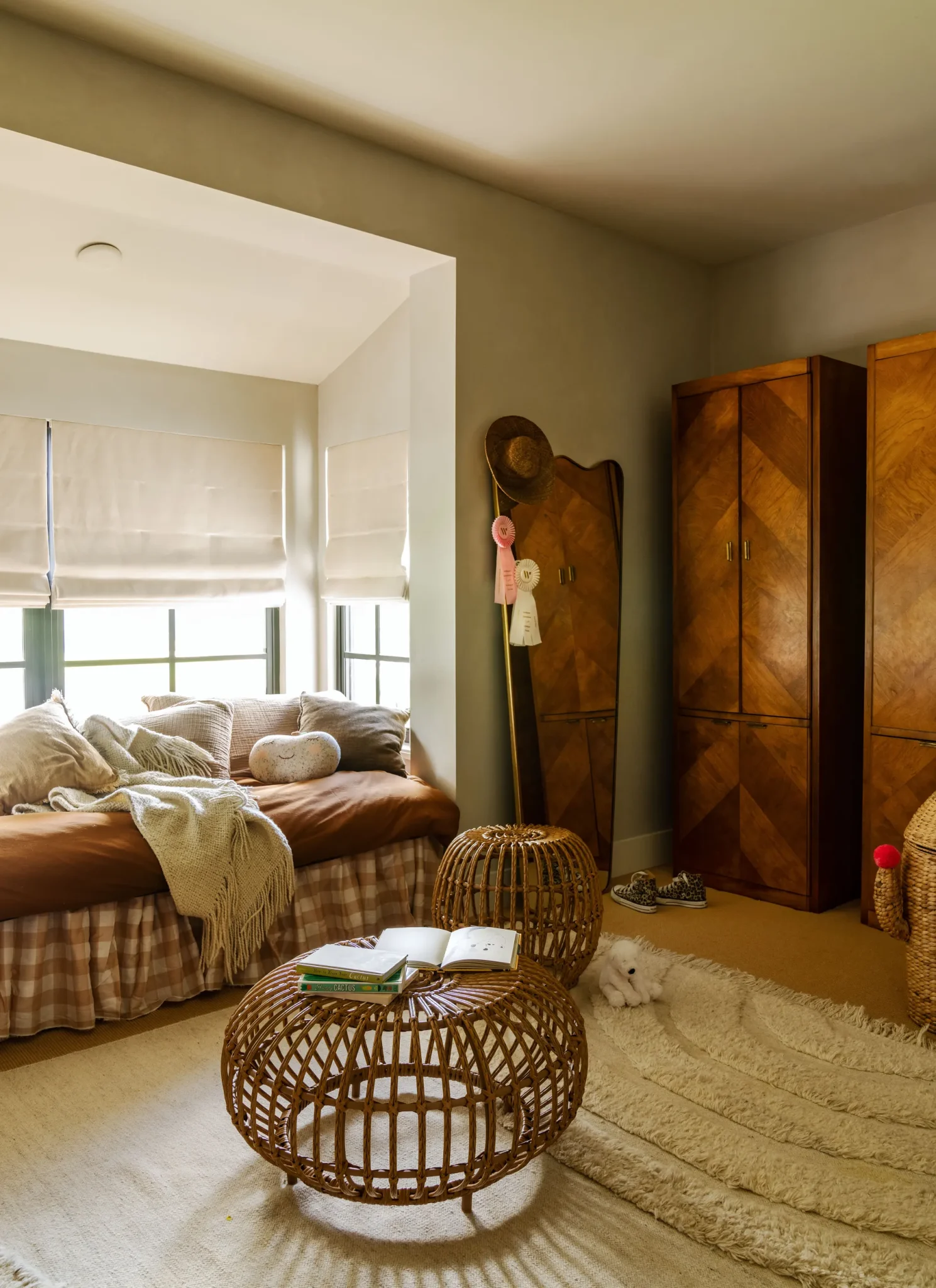 However, when it came to the vintage items that fill this house, these were meticulously sourced from South Florida dealers through 1stDibs, with Blaquier personally overseeing the acquisition process. Through this platform, the wife of Nacho Figueras managed to assemble an array of great pieces, including cocktail tables, chairs, and decorative objects which spice up Nacho Figueras' house and complement its origin.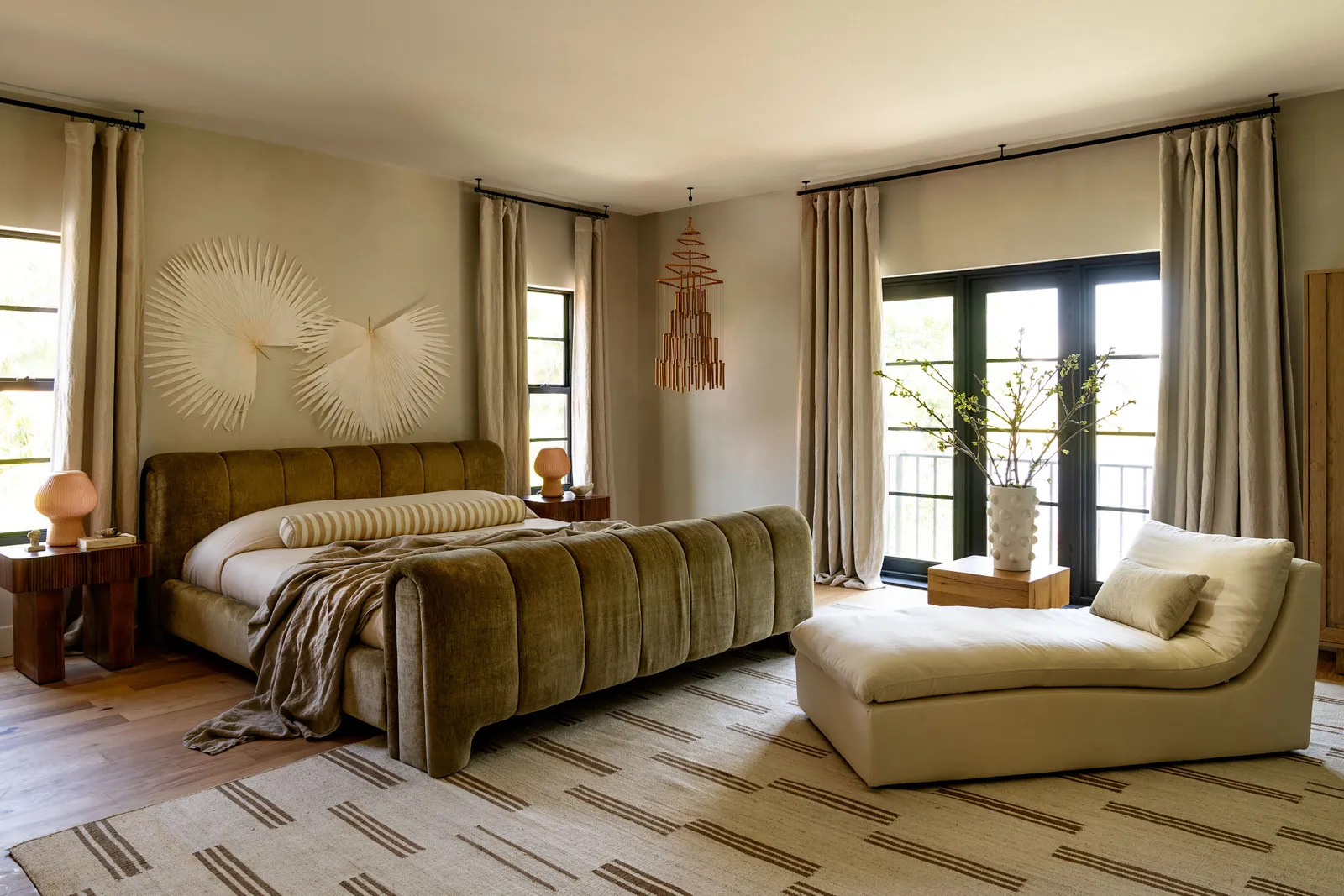 What The Future Holds
It goes without saying that Ignacio Figueras and Delfina Blaquier have successfully transformed their Florida residence into a captivating sanctuary that reflects their love for art, design, and the equestrian lifestyle, culminating in a home that seamlessly merges with its natural surroundings. In fact, this is now the area of Nacho Figueras' house that the couple wishes to focus on, most immediately planning to create an outdoor dining room and garden near the kitchen.
But this is also not the only project they have at hand. Extending their passion for design to their business ventures, together, they formed Figueras Design Group (FDG) with Estudio Ramos, an architecture firm based in Buenos Aires, focused on equestrian communities. So it's sure to say this is not the end of Nacho Figueras and Delfina Blaquier's design journey.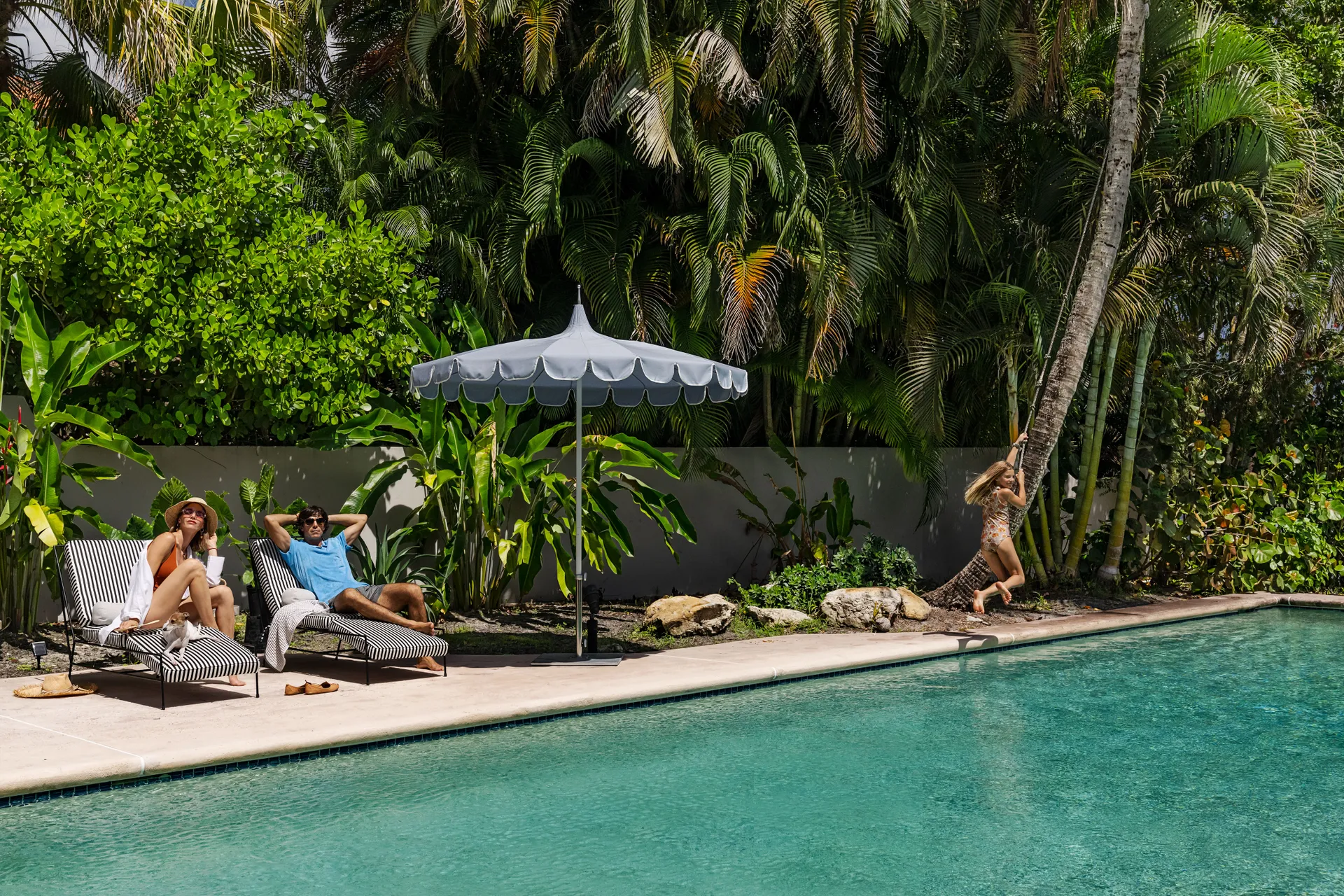 But what about you? Do you wish to embark on a design journey with us? Then discover the next chapter: Unveiling the Allure of Quiet Luxury- A Trend for 2023 and get ready to create a project just as beautiful as Nacho Figueras' house.

Source: Nacho Figueras' house