In Florence, by the amazing sensitivity and creativity of Britt Moran and Emiliano Salci, a biophilic design home emerges.
Diomerestudio celebrates the marriage between indoors and outdoors, in an industrial building on the top of the Italian city.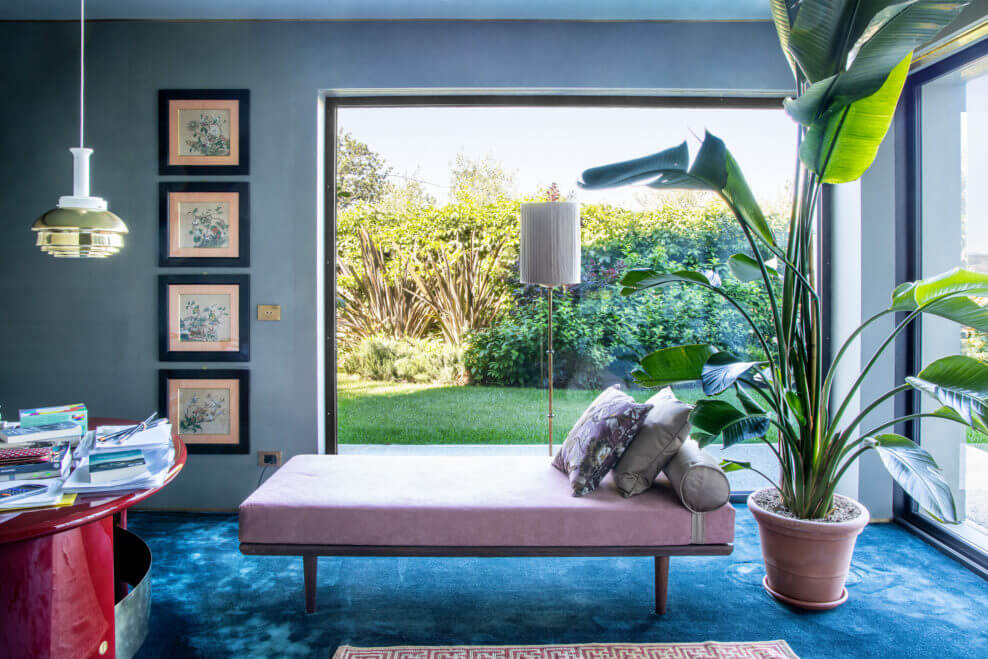 From the start, Britt Moran and Emiliano Salci knew that their architecture and interior design intervention would be limited due to local laws. Similar to any other historical building anywhere around the world. The now biophilic house is an original Franco Bonayuti 1964 architectural project. Therefore, the luxury villa in Florence is modern architecture, a brutalist specimen.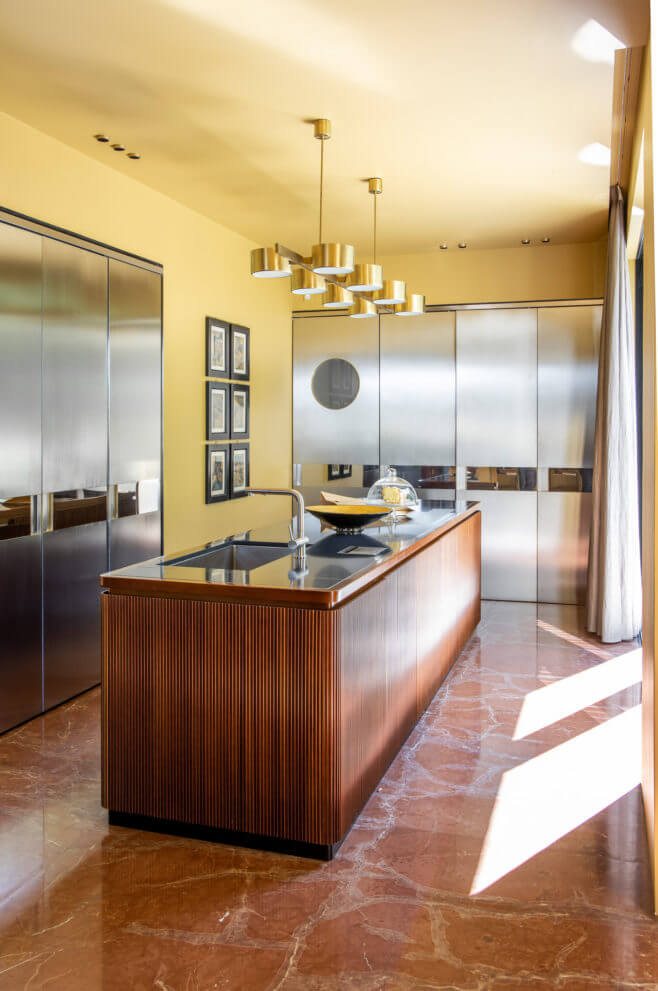 Even though the owners of the house were not brutalist architecture enthusiasts, the outdoor patio area was the game-changer. Firstly, the house has a breathtaking terrace over every rooftop of Florence. Secondly, there were no limitations on implementing an outdoor pool.
Since the outdoor area was such a relevant feature for this property acquisition, Dimorestudio merged indoors with outdoors. Besides the shared interior design style, small structural changes on the windows were persecuted. As result, a suttle biophilic design home was born on the top of Florence.

BIOPHILIC DESIGN HOME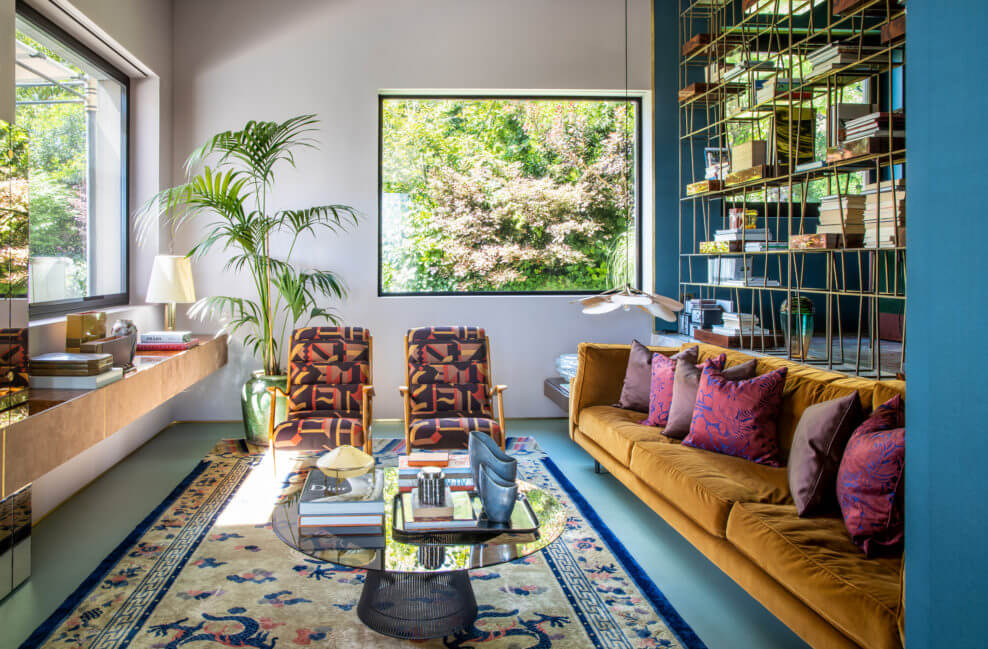 This interior design project is all about texture, fabrics, and color. The brutalist architecture heritage is still present. Both inside and outside the house share raw materials. Such as natural stone, plaster, and metal.
Despite the rawness of the materials, the house is full of statement design pieces. Many of them allude to Chinese and Japanese culture. Others allude to the European '70s style, with the conversational pits inspiring the two-level living room.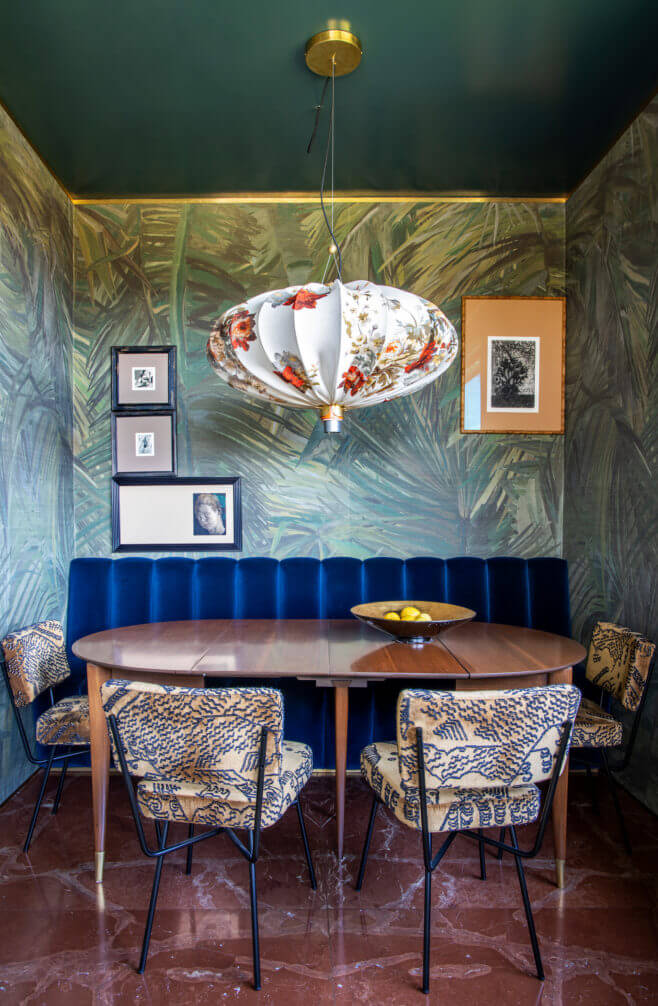 The oriental culture is notorious in many rooms of the house. For instance, the breakfast room. The walls of the house are creatively covered in silk. In addition, many vintage furniture pieces from the owner's collection give the finishing touch to the interior of the house.
OUTDOOR PATIO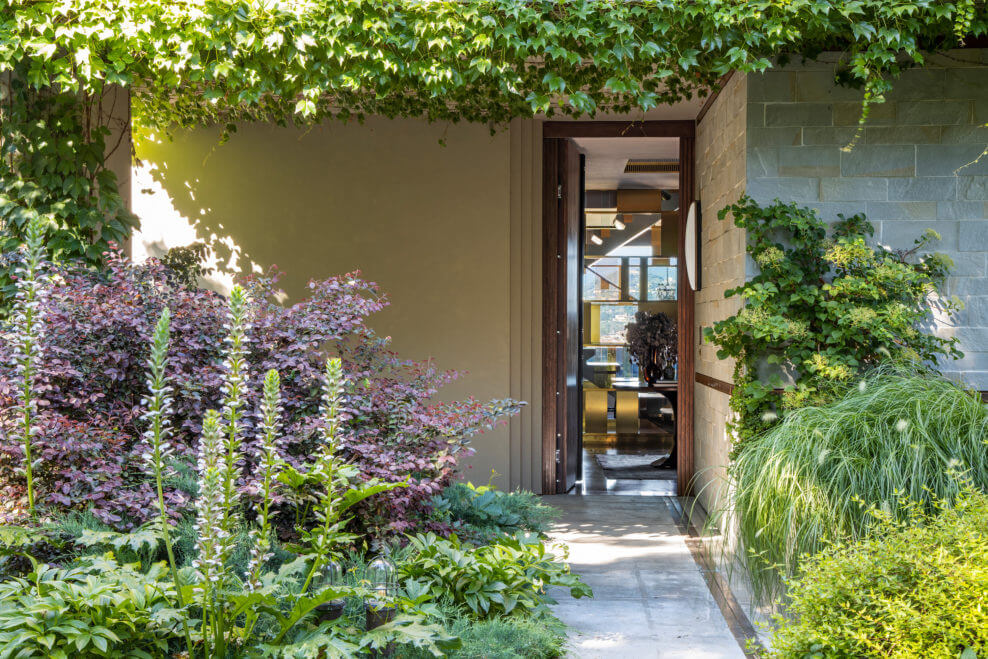 The villa on top of Florence is surrounded by greenery. Dimorestudio made the best out of it, not only with the outdoor pool area but with the greenery that was kindly welcomed inside the house.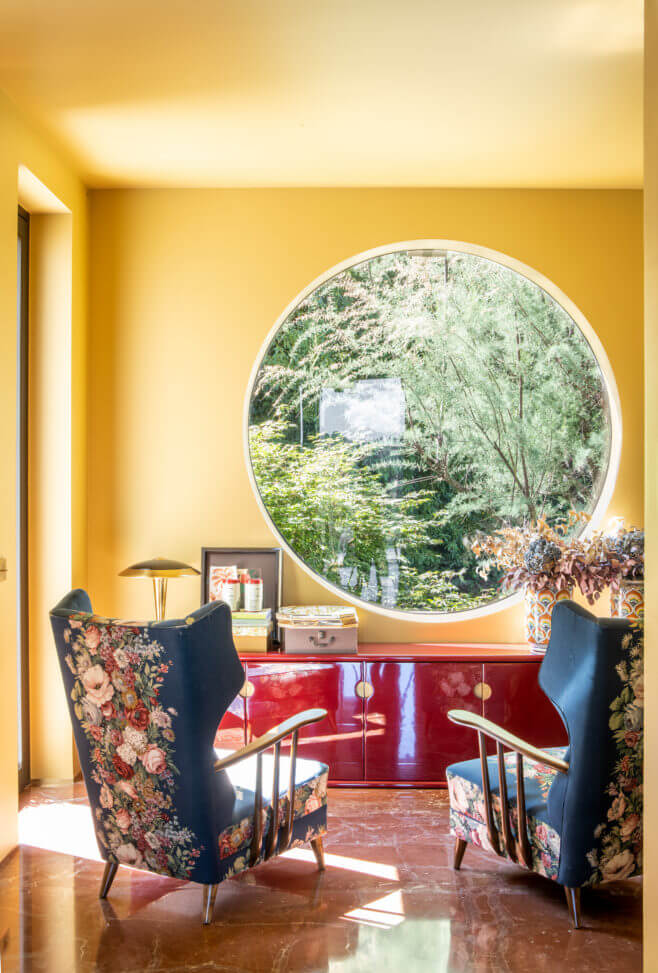 With vibrant earthy tones, the natural landscape is highlighted by yellow, blue, rusty red, and brown hues. Using color and light, the interior design studio merged both inside and outside. In this biophilic design home in Florence, rooms are not limited to walls. On the contrary, every room seems to be sheltered under the trees of this tiny jungle in Florence.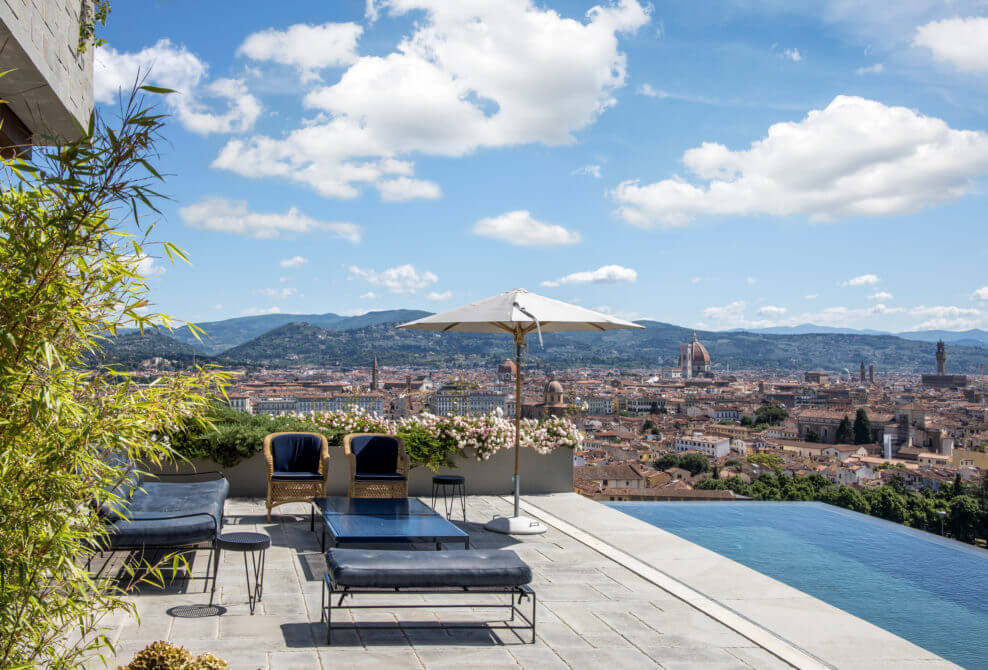 The outdoor patio has a privileged view of the city of Florence. Outdoors greenery and nature also take the leading role. The design studio introduces minimal outdoor furniture. By the outdoor poolside, as much as on the inside, everything is about the natural landscape.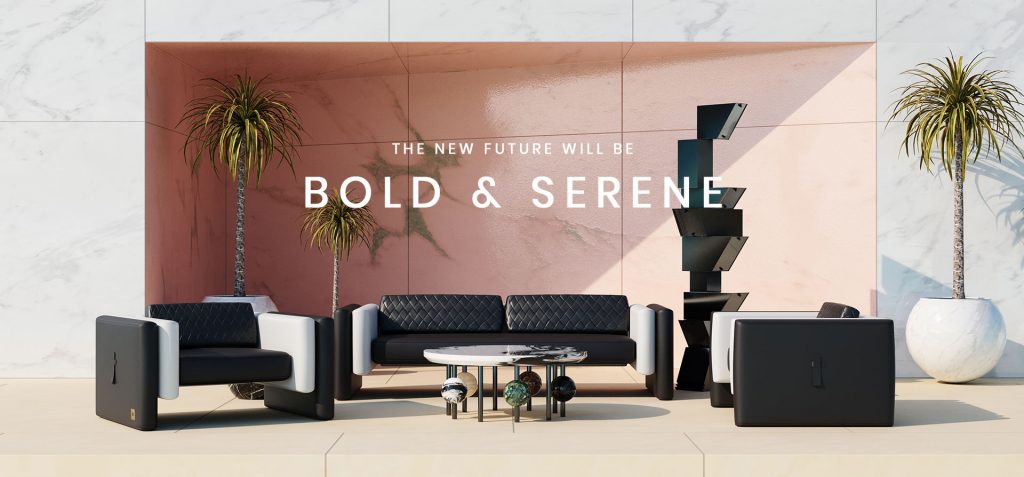 Did Dimorestudio leave you on craving for designing an outdoor patio area? Then read this article so you can pull off a harmonious indoor-outdoor interior design project, always respecting the natural surroundings.
Source: https://www.admagazine.ru/interior/interer-s-oblozhki-dom-vo-florencii-po-proektu-dimorestudio