BIG Interior Design, is a famous group of architects, urban planners, interior designers, landscape designers, and inventors. In like manner, we can find that architecture appears from a careful analysis of how our life can change constantly.
Spiral Museum by BIG Interior Design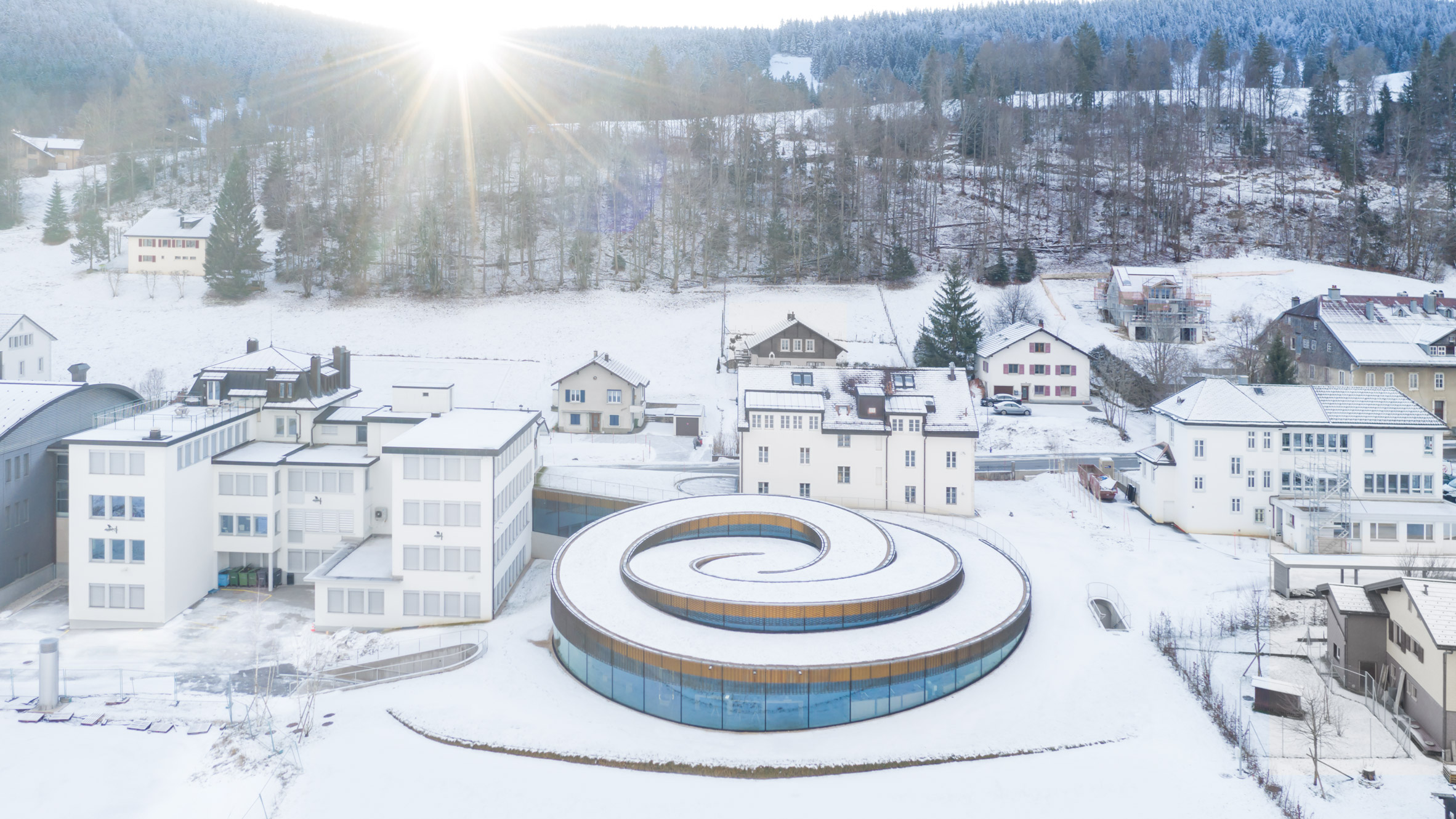 BIG Interior Design has created a spiral museum for Audemars Piguet, with a glorious location in the Swiss Mountains. Additionally, we can see an amazing structure surrounded by snow.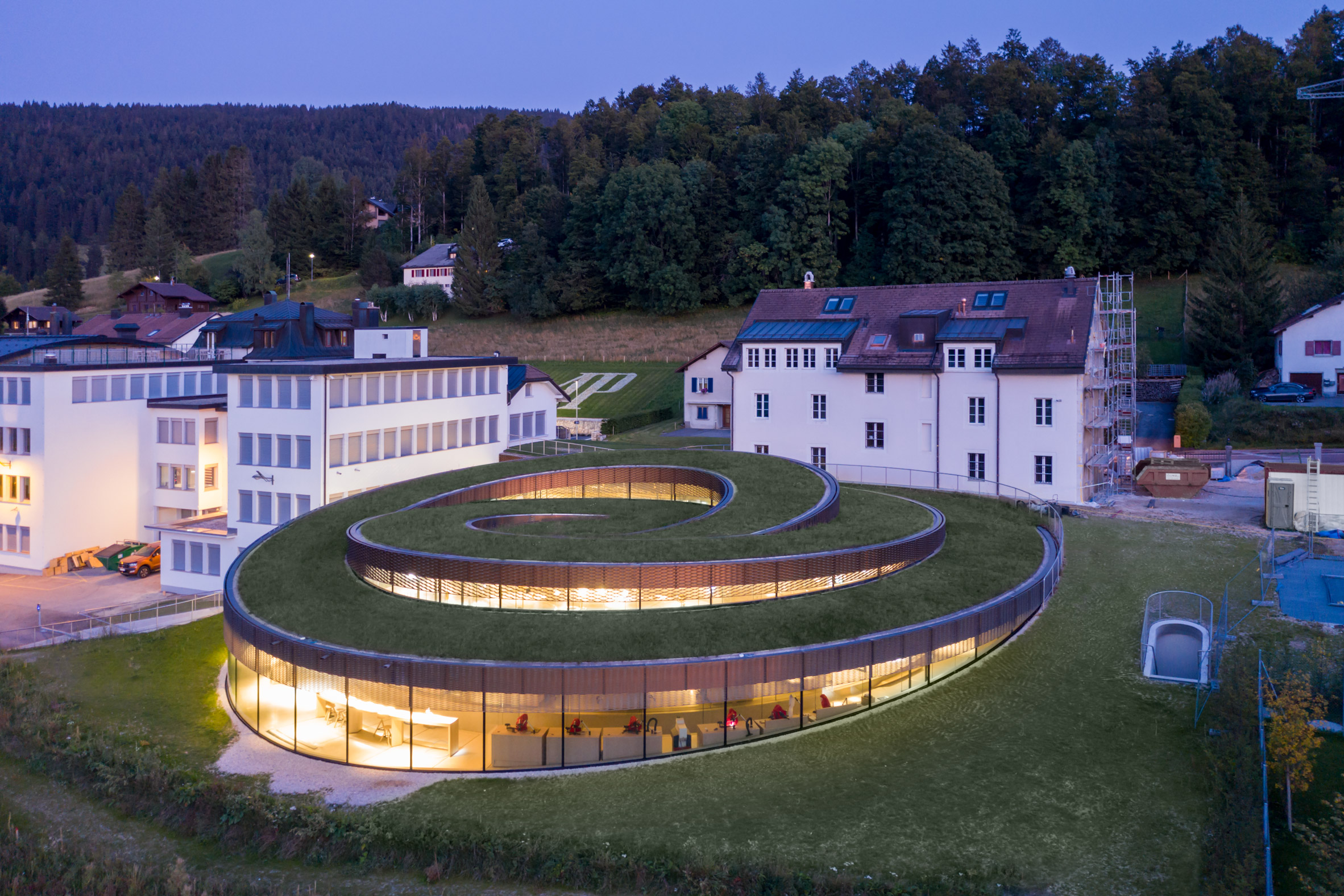 It is important to refer that Bjarke Ingels Group is the definition of BIG. Now, let's talk about this outstanding construction by BIG. The Musée Atelier Audemars Piguet is a spiral-shaped building. So, this building was rising up out of the landscape of Vallée de Joux in Switzerland.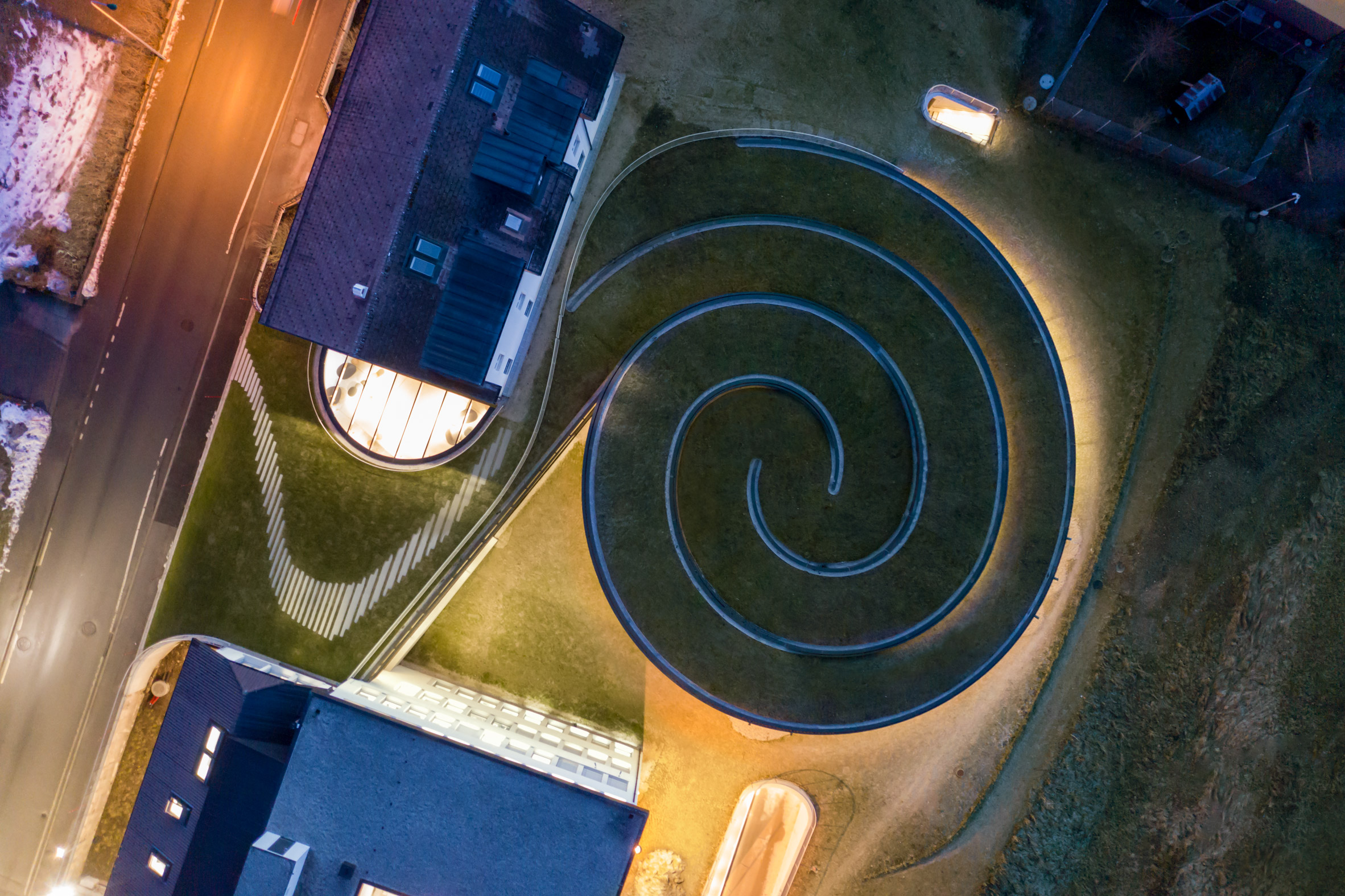 By all means, we're looking into curved glass walls and a green roof that has the hand of BIG and it's sit next to the 1875 original Audemars Piguet workshop.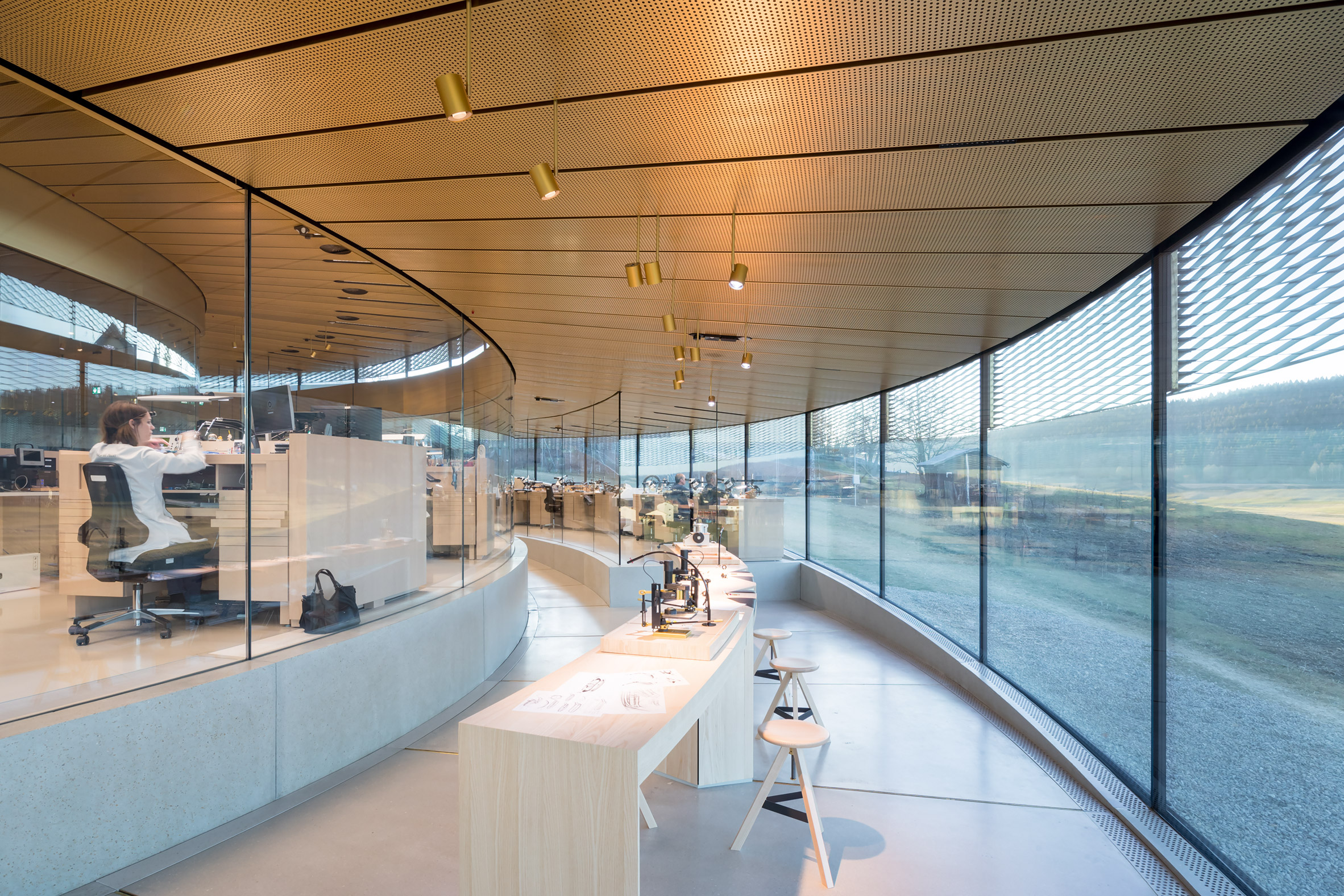 In reality, this museum doesn't have any columns or walls with the building, but only curved glass walls. The spiral roof's shape forms clerestory windows that meet in the center. Grass covers the roof of the building to create a lawn in summer and a snowy scene in winter.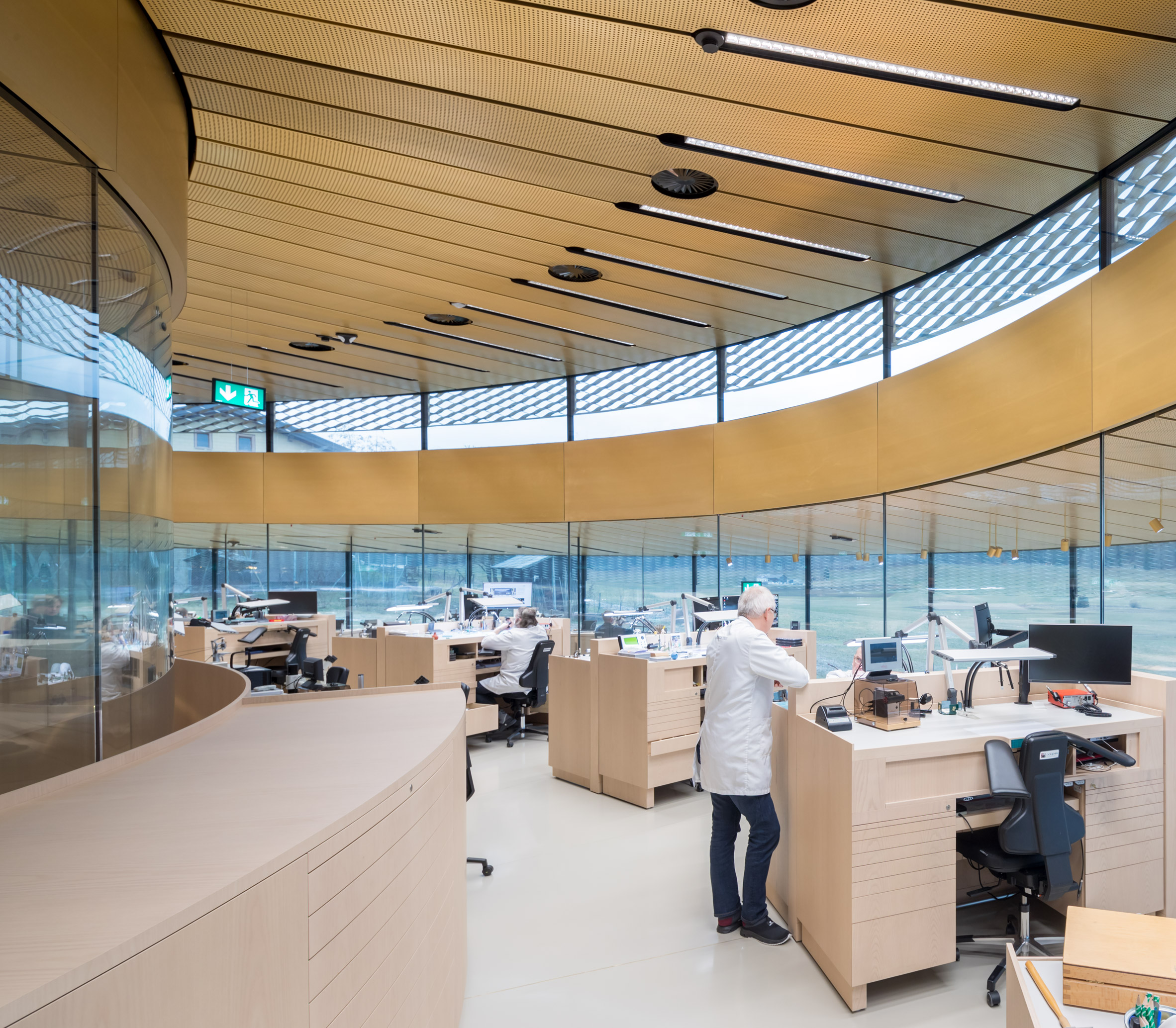 Inside this amazing building, all curved walls can converge in a clockwise direction to channel visitors through the building. That gives the sensation of walking inside a watch.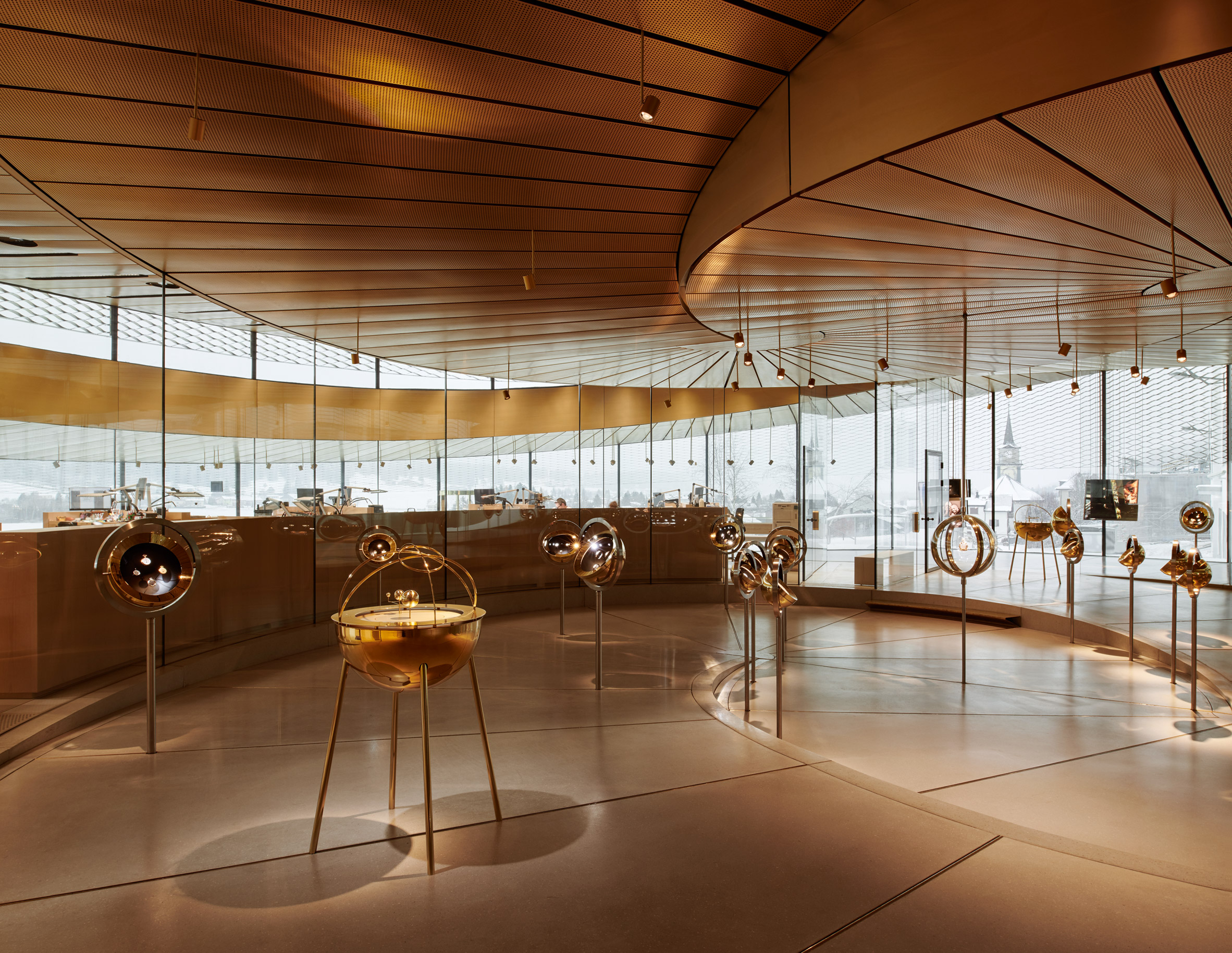 It's time to talk a little bit about the inside of this building. At the center of the spiral, we can find the Universelle – Audemars Piguet's most complicated watch. It was made in 1899. You can also find another astronomical watch around the center, that will remind you of the planets in the solar system.
Audemars Piguet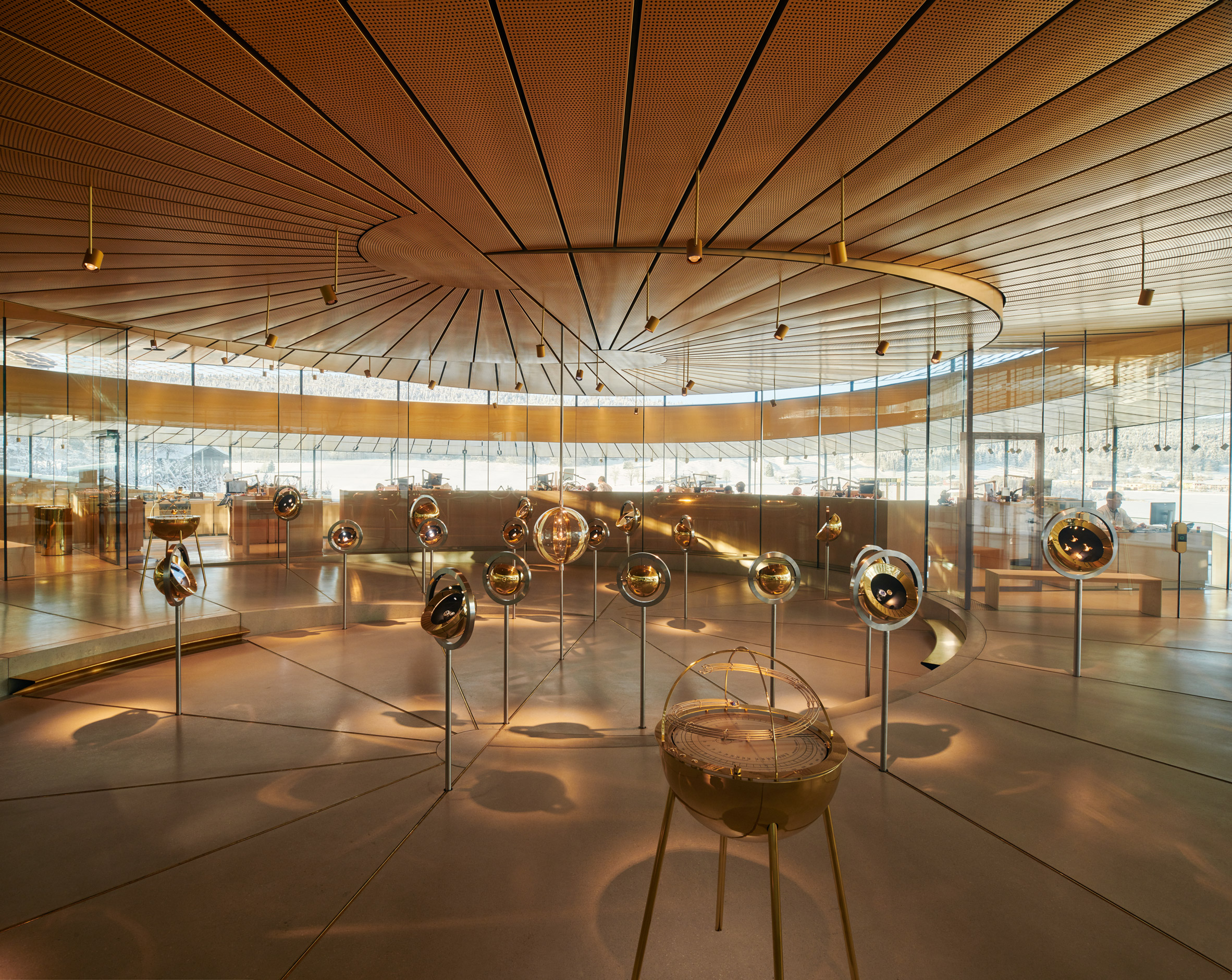 Each and every watch is displayed in a metal case shaped, just like an astronomical instrument. The displays also include sculptures and moving models. These ones can demonstrate the inner workings of the watches.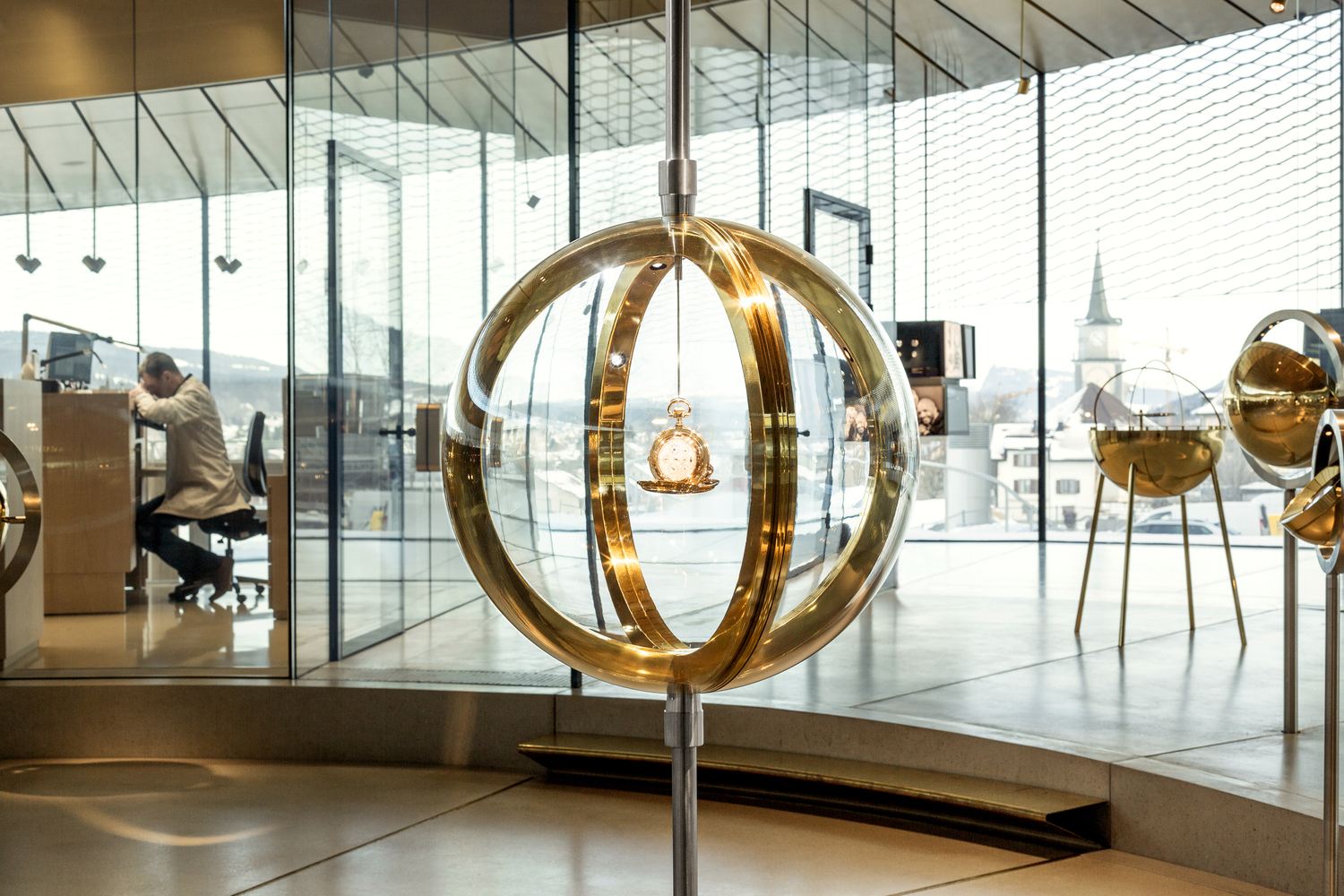 Here you can have a different perspective of how the watches are represented in this room.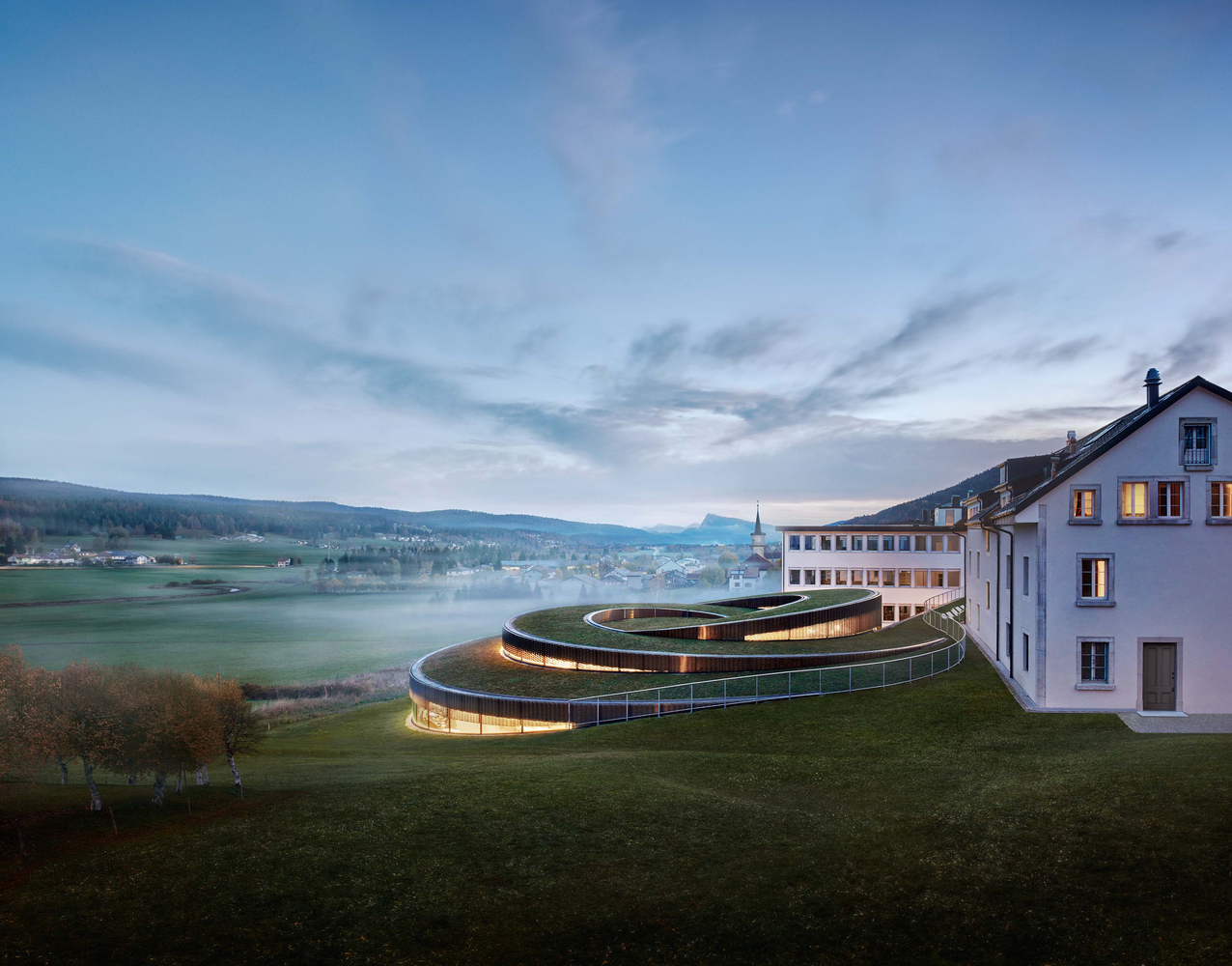 The truth is that Iwan Baan captured the best photos of this Musée Atelier Audemars Piguet. Here you can see another example!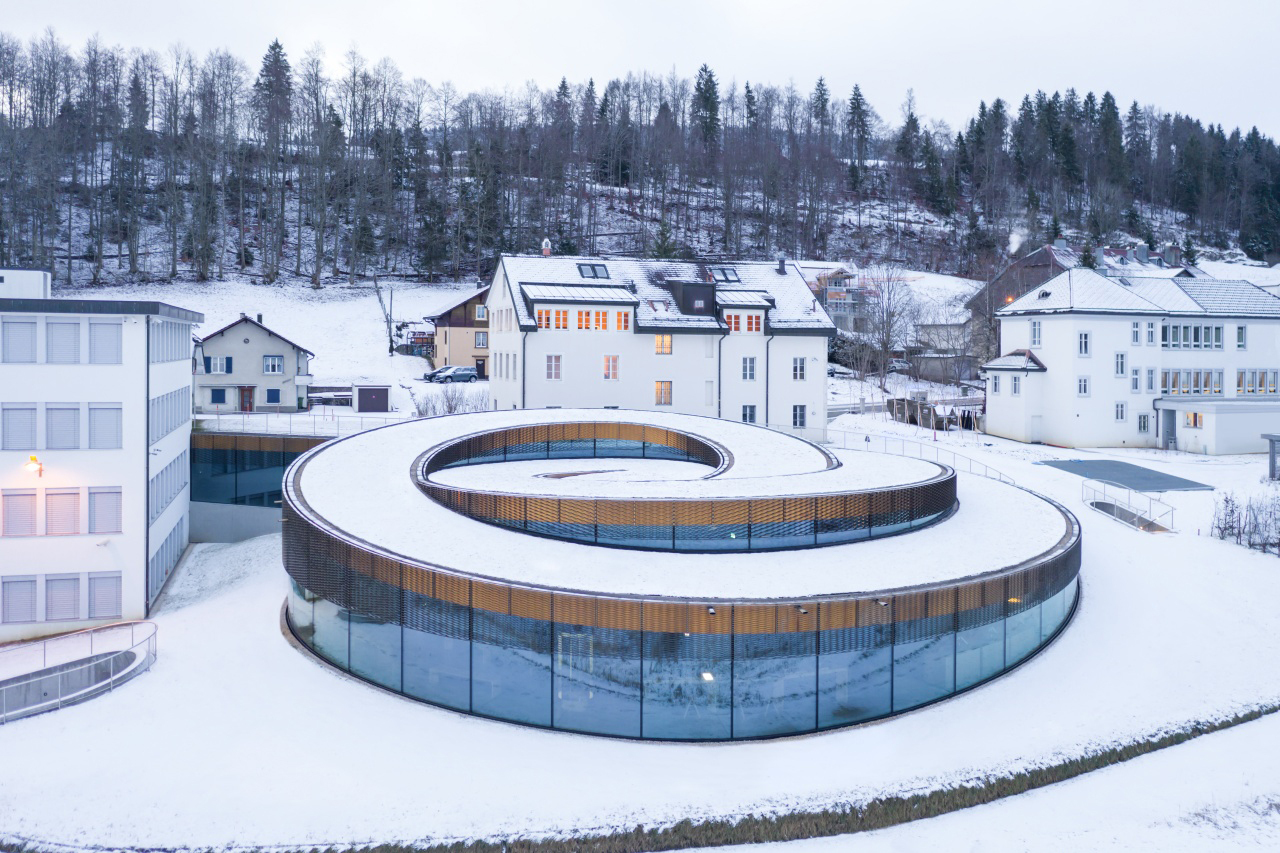 To conclude this magic trip to the Swiss Mountains, another picture of the Musée, but surrounded by snow.