The hypnotic and immersive earthy hues restaurant interior of the new Nómada in Lisbon was designed by Spacegram. The local design studio created an eatery that reflects its menu – a fusion between Japanese cuisine and European flavours.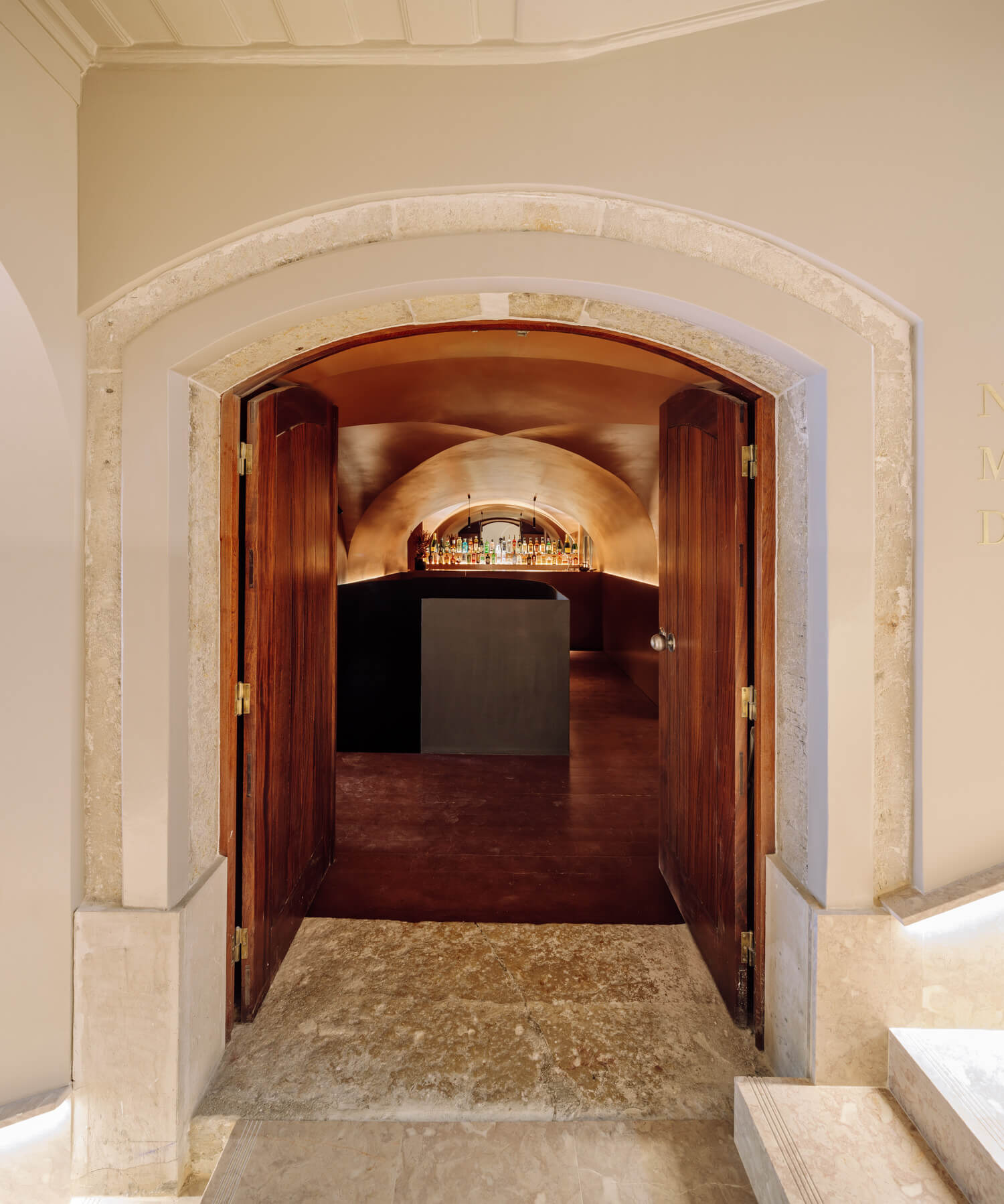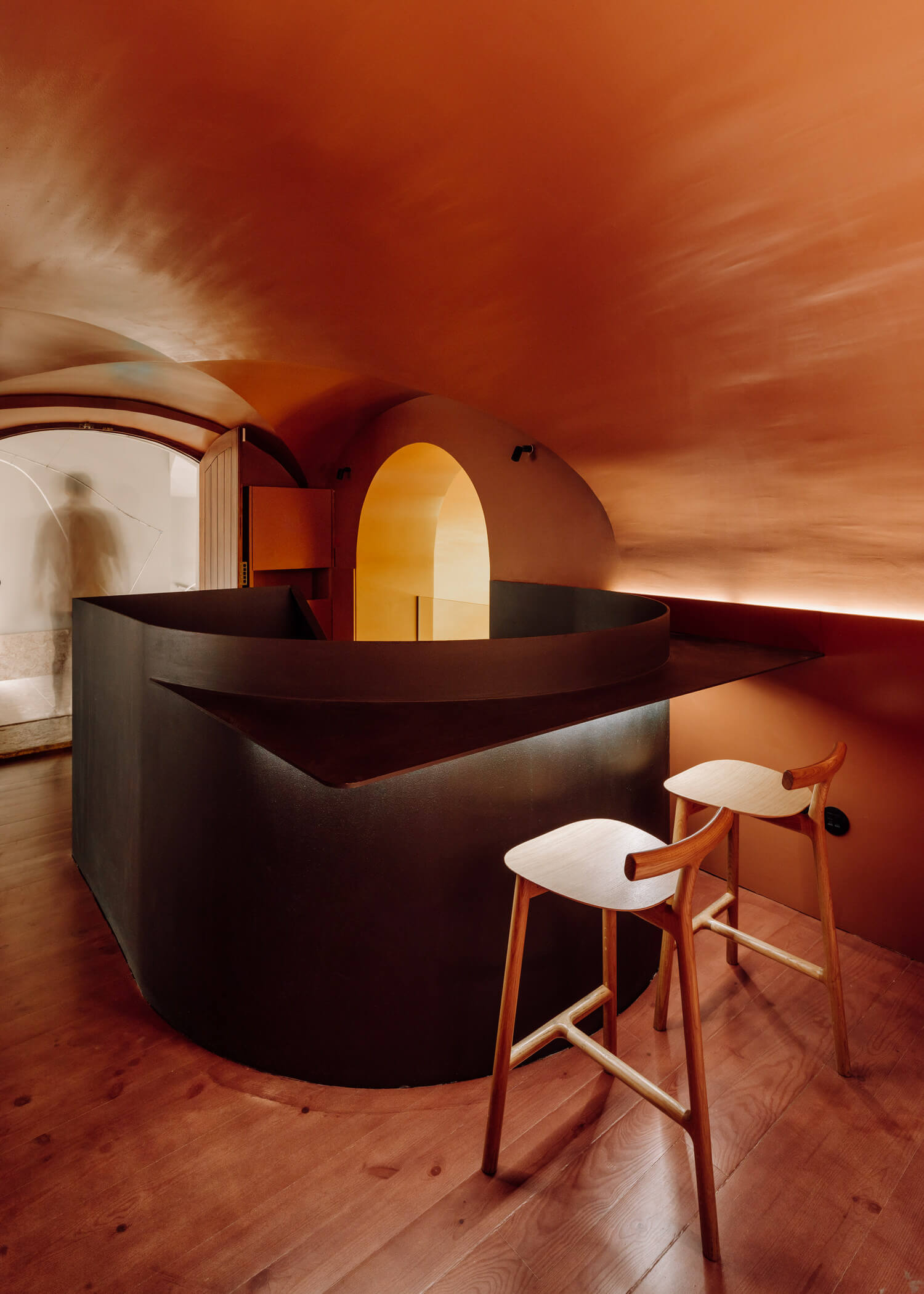 The new Nómada restaurant in Lisbon, Portugal has a restrained rusty red color palette. The earthy hues in combination with the natural materials, namely wood, and marble, create a warm and intimate space.
The entrance is through a tunnel emitting a soft glow that acts as a transitional threshold leading into the cocktail bar. A custom black metal staircase and bar are the focal point here – their clean, geometric lines defining this first intimate space.
The staircase unconventionally serves as a bar table. This cocktail area is finished with mid-century bar stools whose wood color matches the earthy red walls.
Earthy Hues and Natural Materials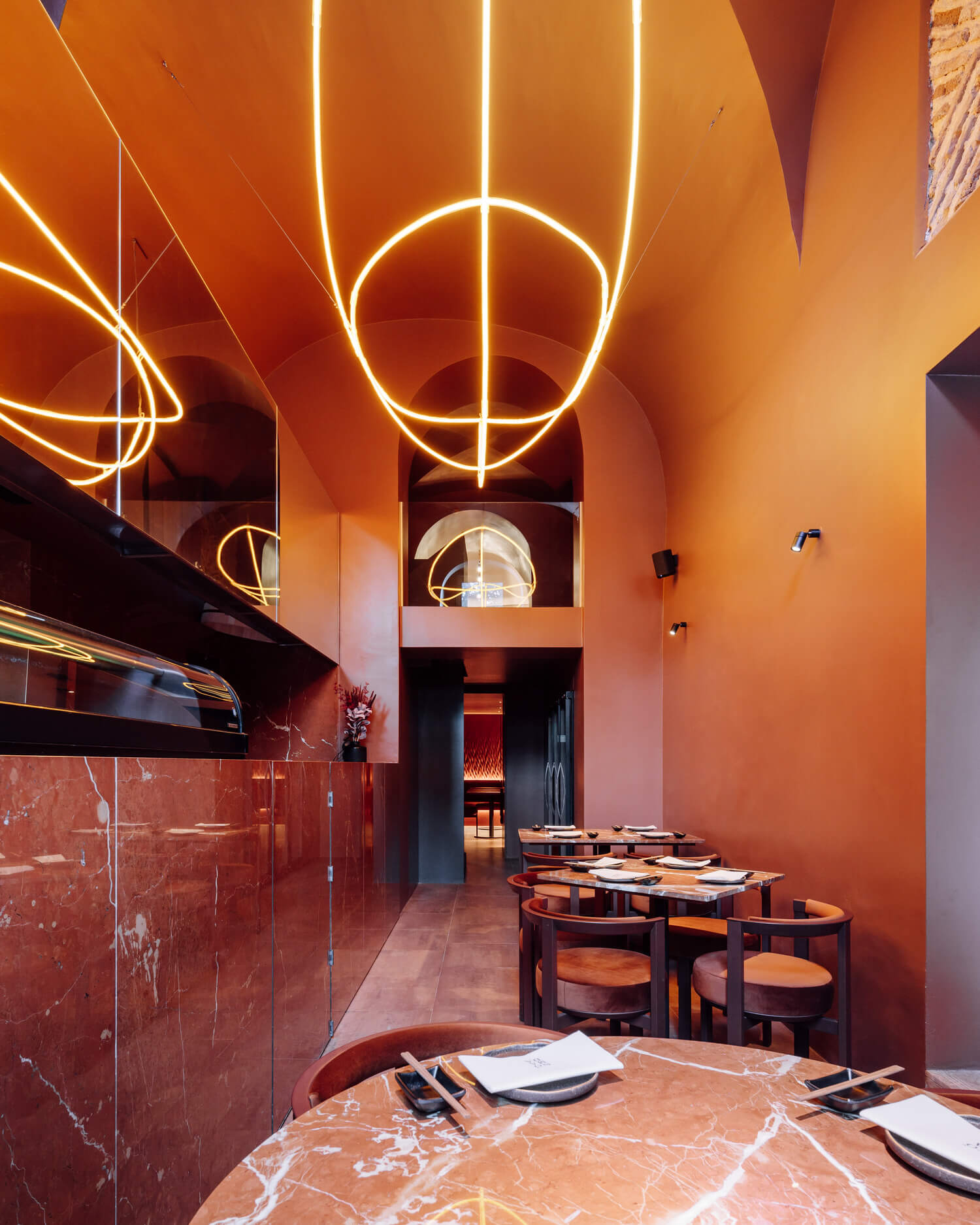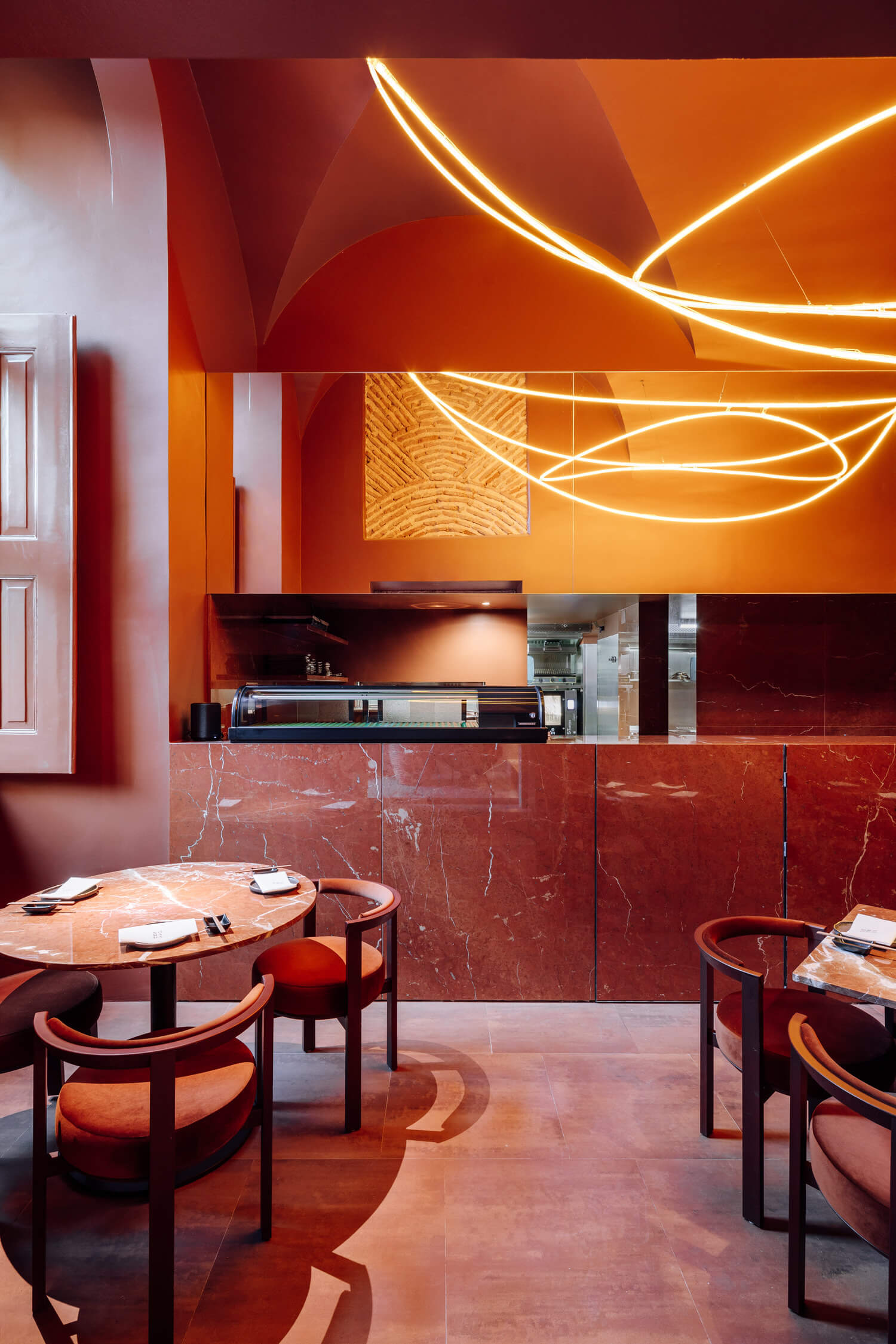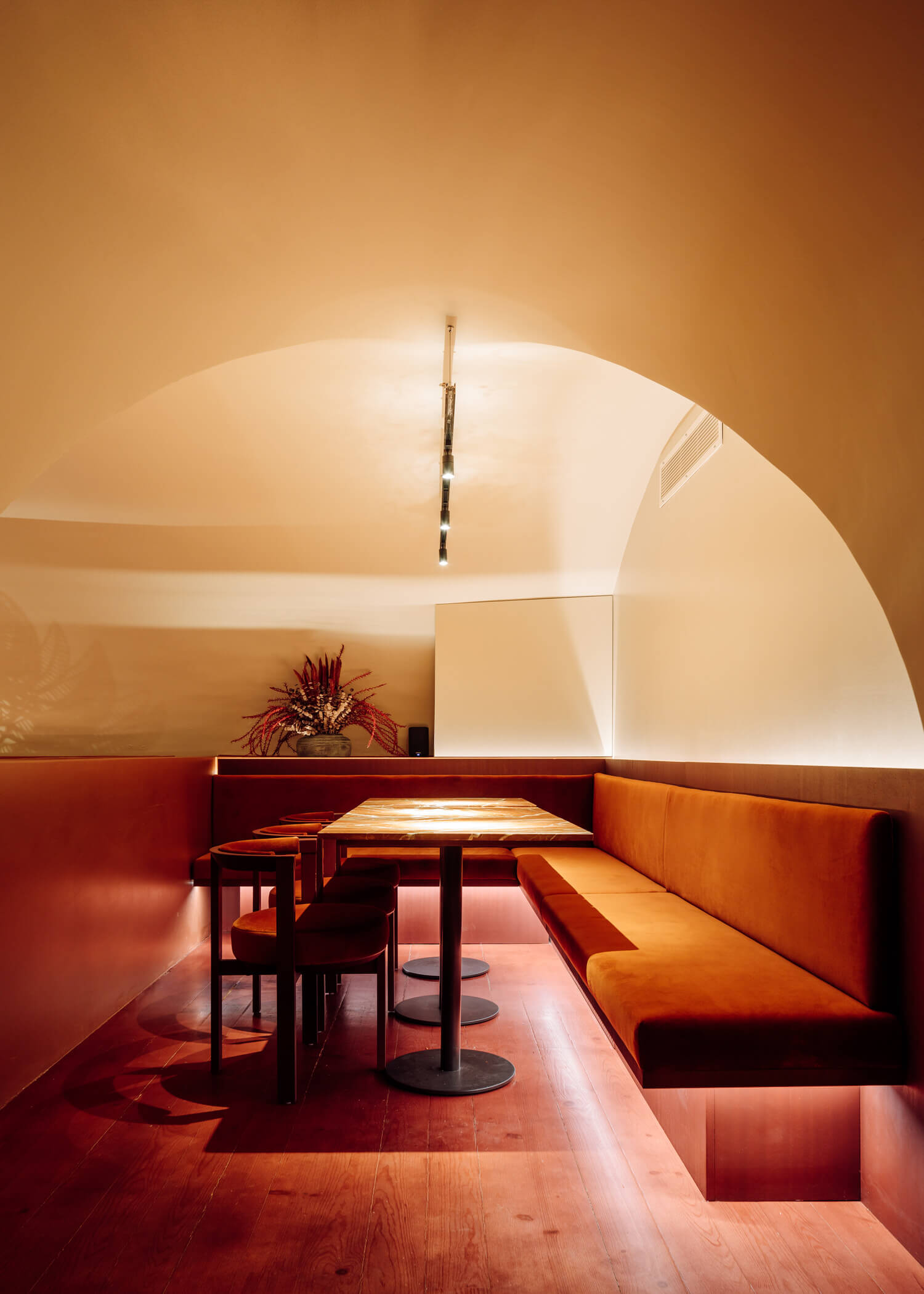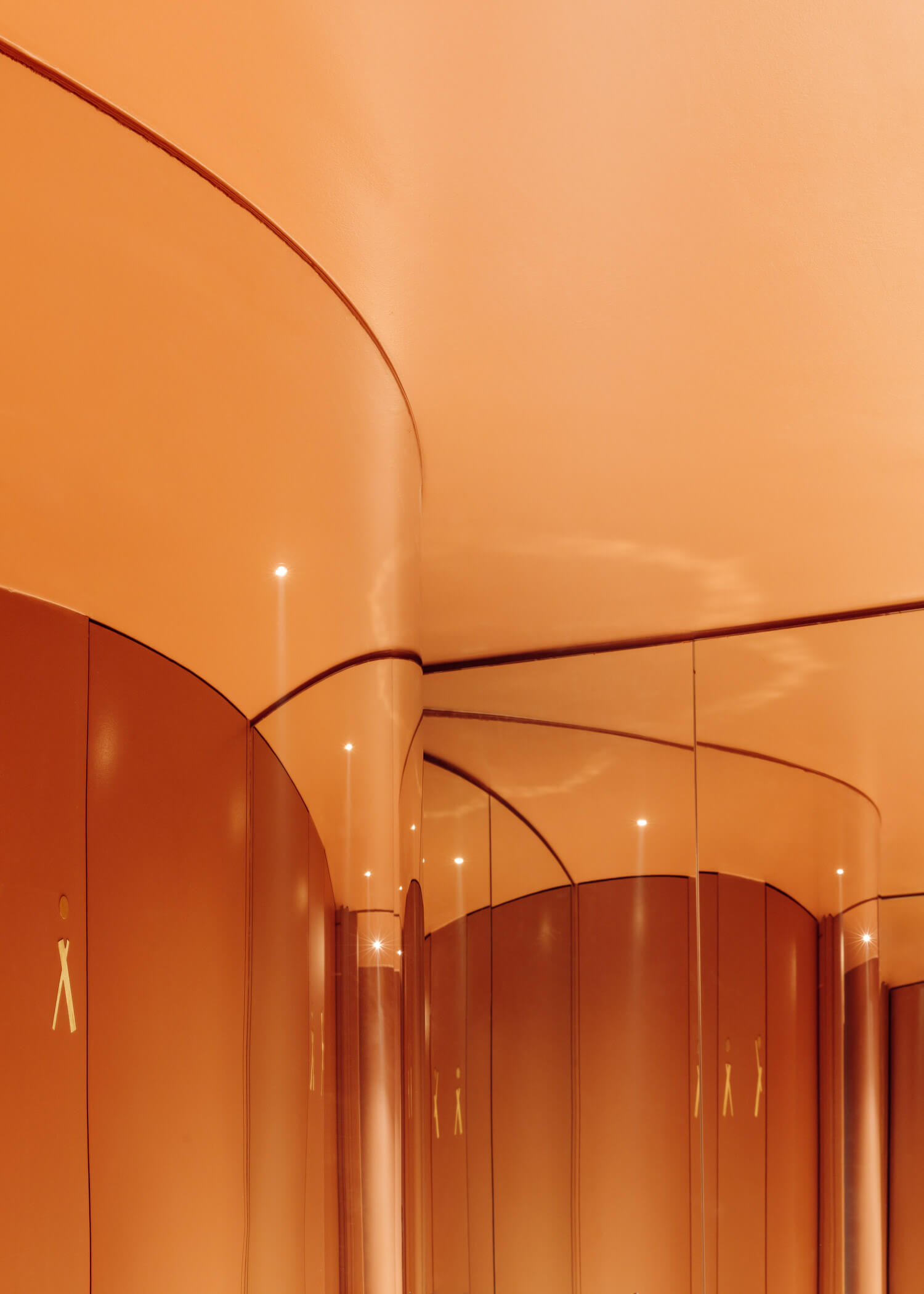 On the lower dining level of the earthy hues restaurant interior in Lisbon, casual dining is imbued through the composition, as a nod to Japanese minimalism.
We can picture dining tables with a direct view of the restaurant's sushi kitchen. The tabletop of the dining tables is Rojo Alicante marble. In addition, the original pine floorboards are painted in a similar rust-red hue. As a result, the dining room of Nómada restaurant has a monochromatic scheme color. However, it is far from being dull or boring. In fact, it has a hypnotic and immersive atmosphere. On one hand, the rusty red shades are warm and provide a welcoming atmosphere, as well as intimate. On the other hand, the materials are so raw that show respect towards fresh food. The interior design of this restaurant is a statement. At the Nómada restaurant, we have the perfect environment to have a meal, and the promise to have the best meal.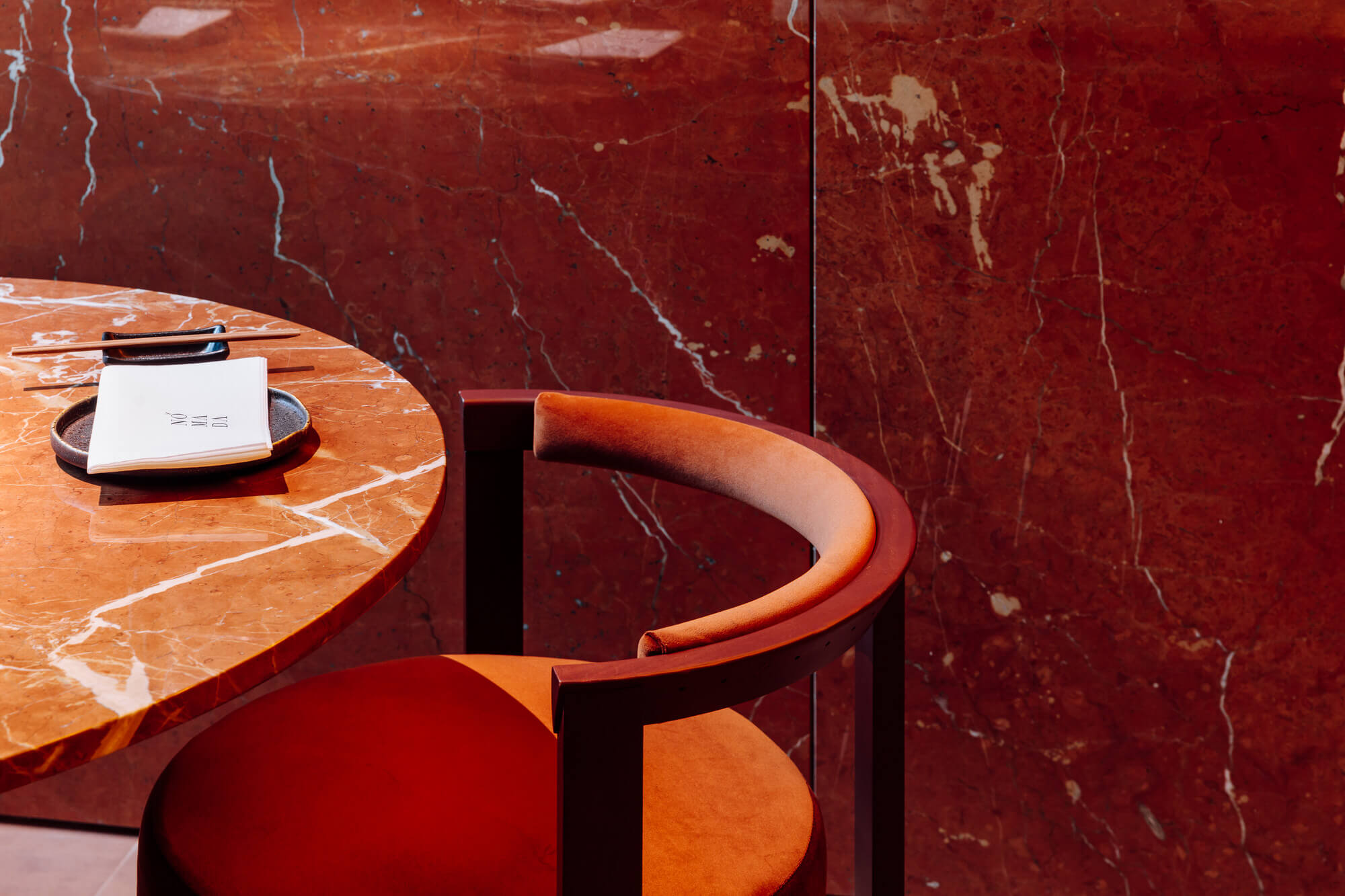 Rusty Red Interior Fixtures
Vintage chairs surround the rusty red marble tables. Even though the restaurant pays tribute to Japanese minimalism, there is some drama. In order to achieve that dramatic interior, Spacegram added mirrors that punctuate the space to catch reflecting forms and textures in a psychedelic way.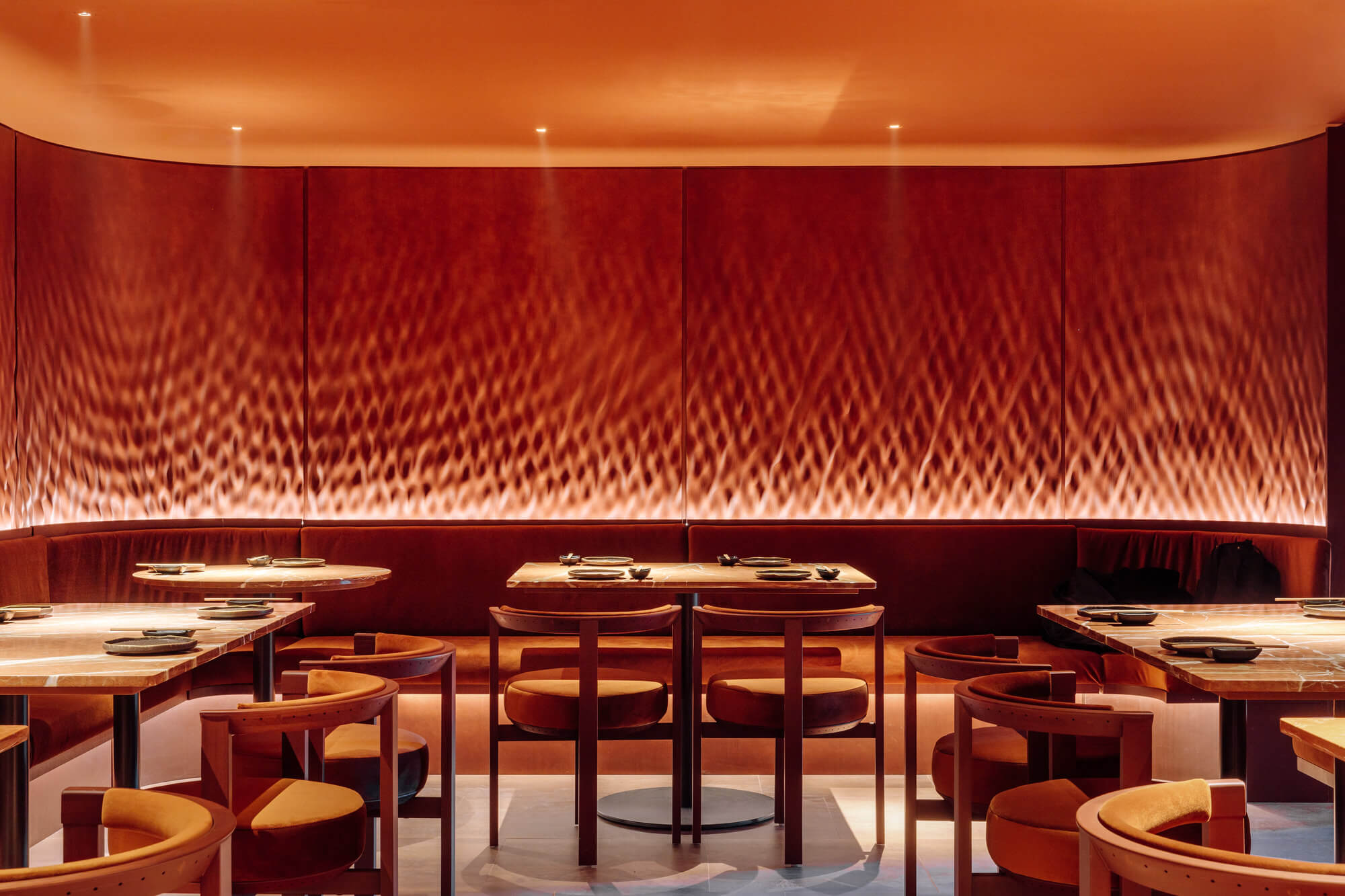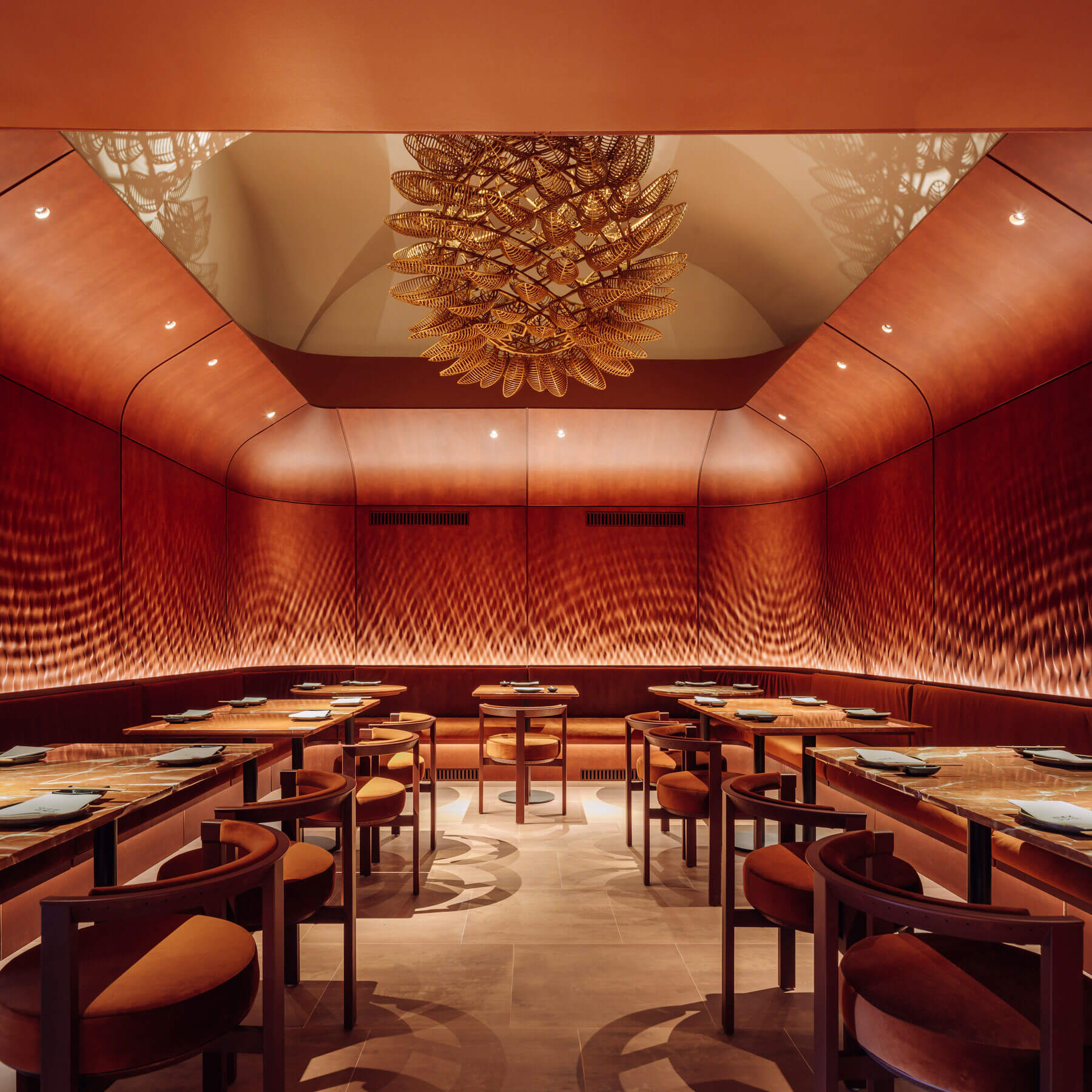 Furthermore, there's a signature dining room, the Cocoon Room. The dramatic vaulted ceiling draws the eye up to the centerpiece of the room. It is a light fixture designed by Ian Yurisch in collaboration with Spacegram.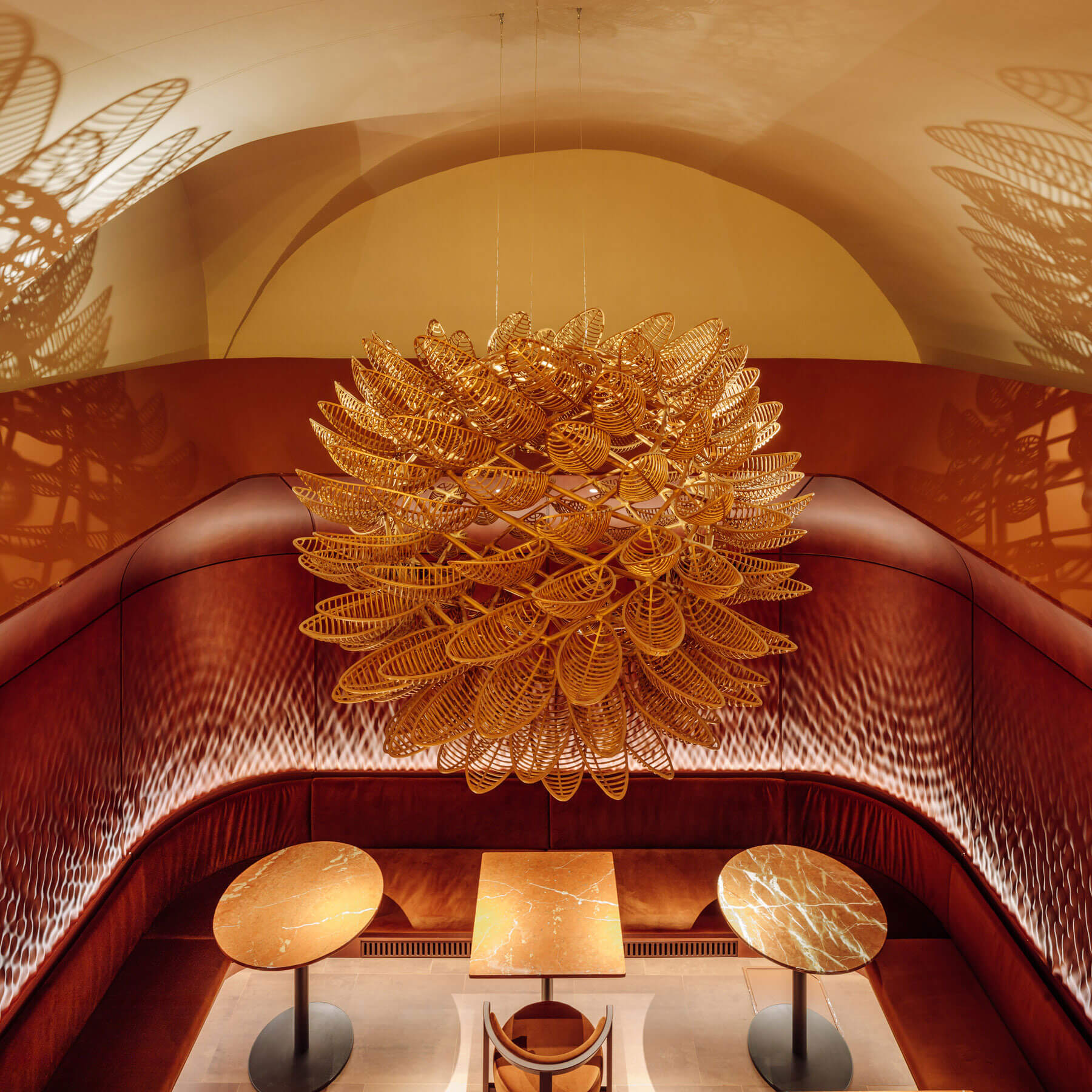 Keep discovering Lisbon interior design and round up to Casa do Passadiço.
Source: https://www.yellowtrace.com.au/spacegram-nomada-restaurant-lisbon-red-wood-panels-cnc-installation/