Mirror, mirror on the wall, which is the fairest living room mirror design idea of them all?
In interior design, details are everything. One simple design object can change the entire mood of a room, as long as it is curated. That's the case of a mirror or a rug, for instance. But let's focus on mirrors. Living room mirror design is essential, even though some living rooms go without it.
Bringing a beautiful mirror in your living room will change its mood and will definitely beautify it. Mirror design comes in many forms, shapes, depths, styles, and finishings. Whether you lean towards a vintage mirror frame, a contemporary reflective artwork, a colored glass, or a stained finishing, there are many great reasons to add a mirror to your conversation room.
Discover all of them in our article.
1. STANDING MIRRORS ON THE WALL
It's a simple idea yet you need to be bold to install a standing mirror on the wall. Standing mirrors look especially good when fit symmetrically in a living room. For instance, a floor mirror between two tall windows or two standing mirrors side by side a fireplace are two stylish living room mirror design ideas.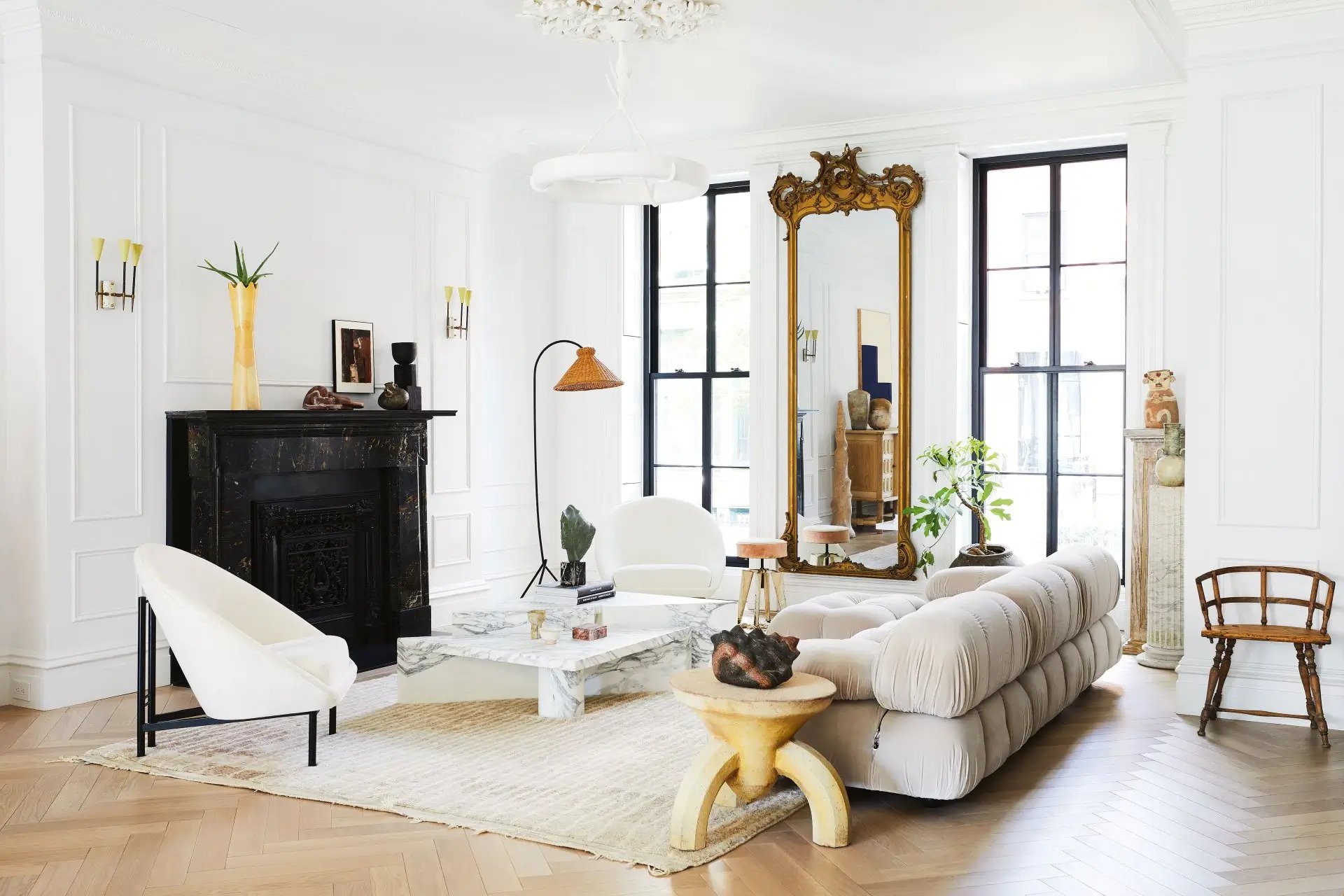 2. USE MIRRORS TO MAKE SOME ROOM
Use mirrors to create some airiness. Rooms that have several layers can be overwhelming. That is notable in small rooms with a maximalist design, where wall mirrors add a sense of depth.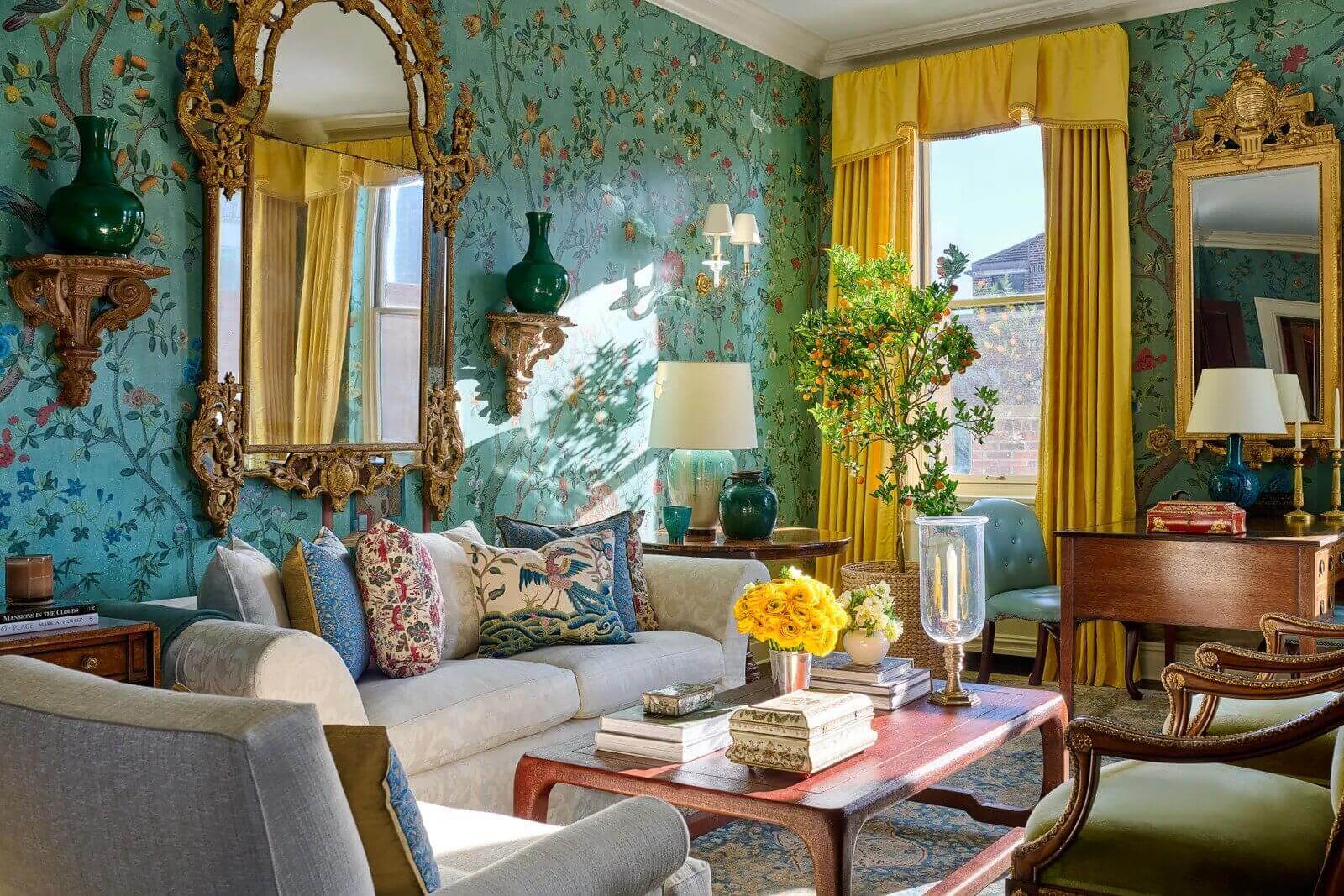 3. GIVE MIRRORED FURNITURE A TRY
Mirrors don't come in standing or hanging form exclusively. A living room mirror design can make use of mirrored walls, mirrored furniture, and even both. A mirror surface is a great option to restore old furniture, so if you have furniture pieces with good bones that you don't want to get rid of, give mirror furniture a chance.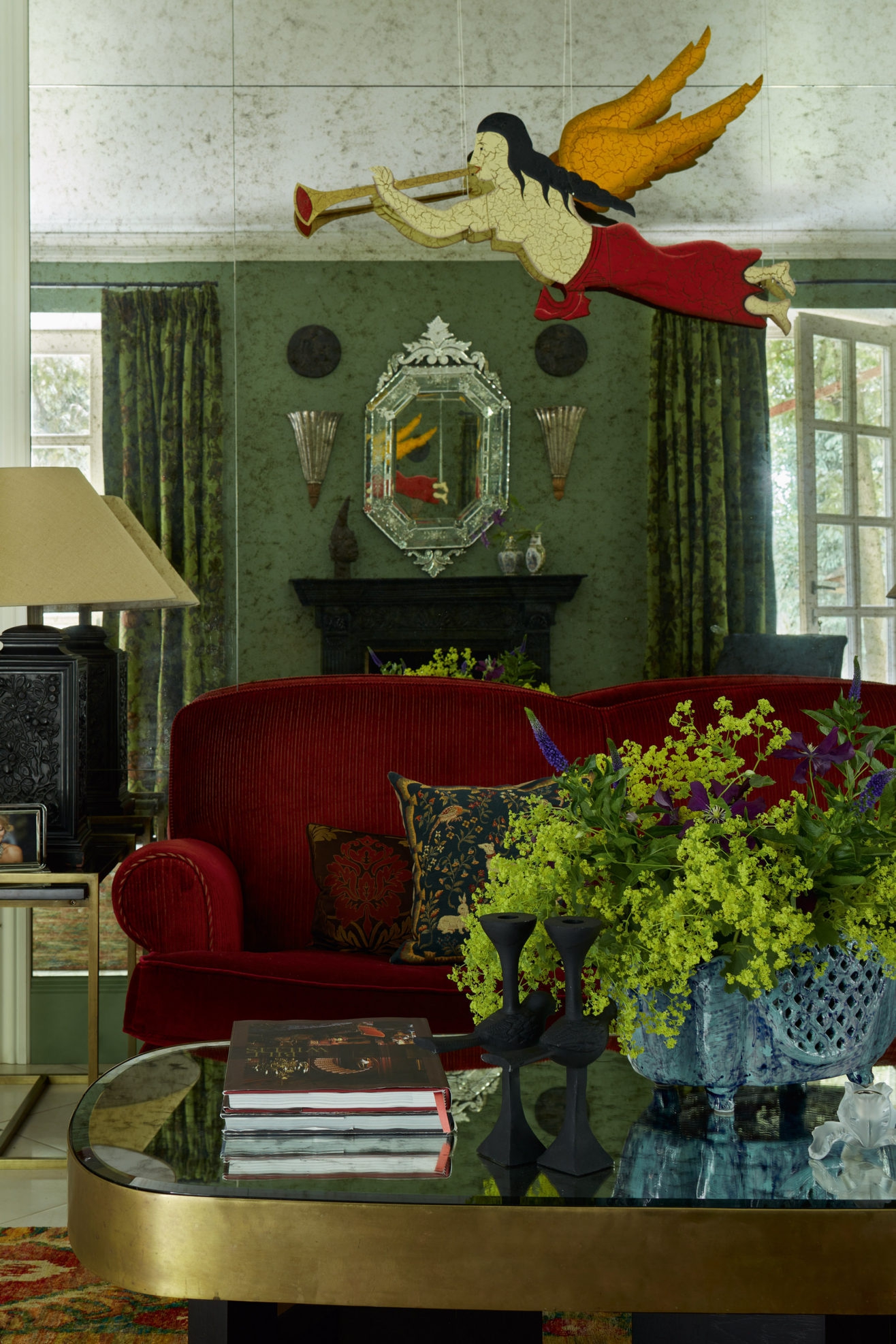 4. DOUBLE IT DOWN
Good things come in pairs. A good living room wall mirror design idea is to add two wall mirrors (instead of only one), one right next to another. For extra drama, make a selection of wall mirrors and install them creatively around the living room creating a wall art installation.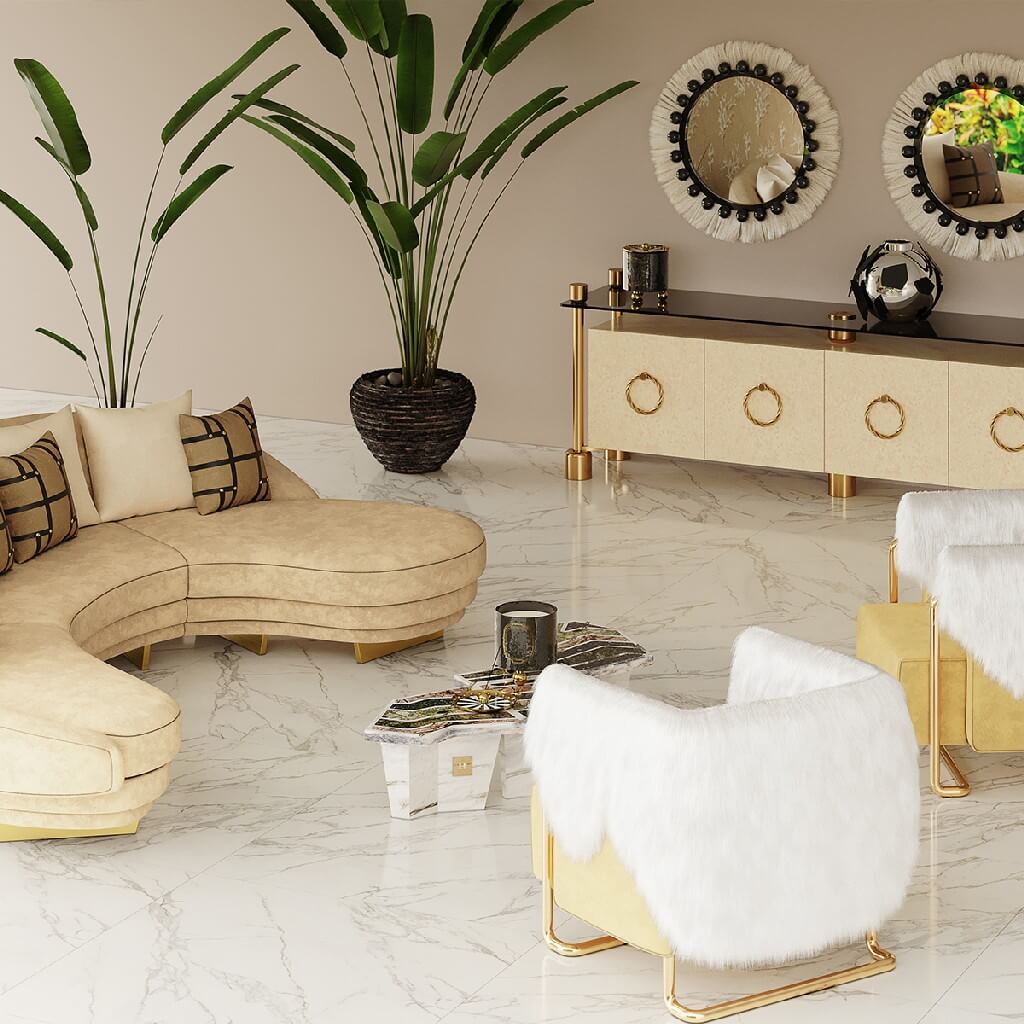 5. LAY THE MIRROR ON THE FIREPLACE
A mirror above the fireplace is a classy and timeless living room mirror design. Even though laying a mirror on the top of the fireplace is not common, it t is a great idea to twist the classics.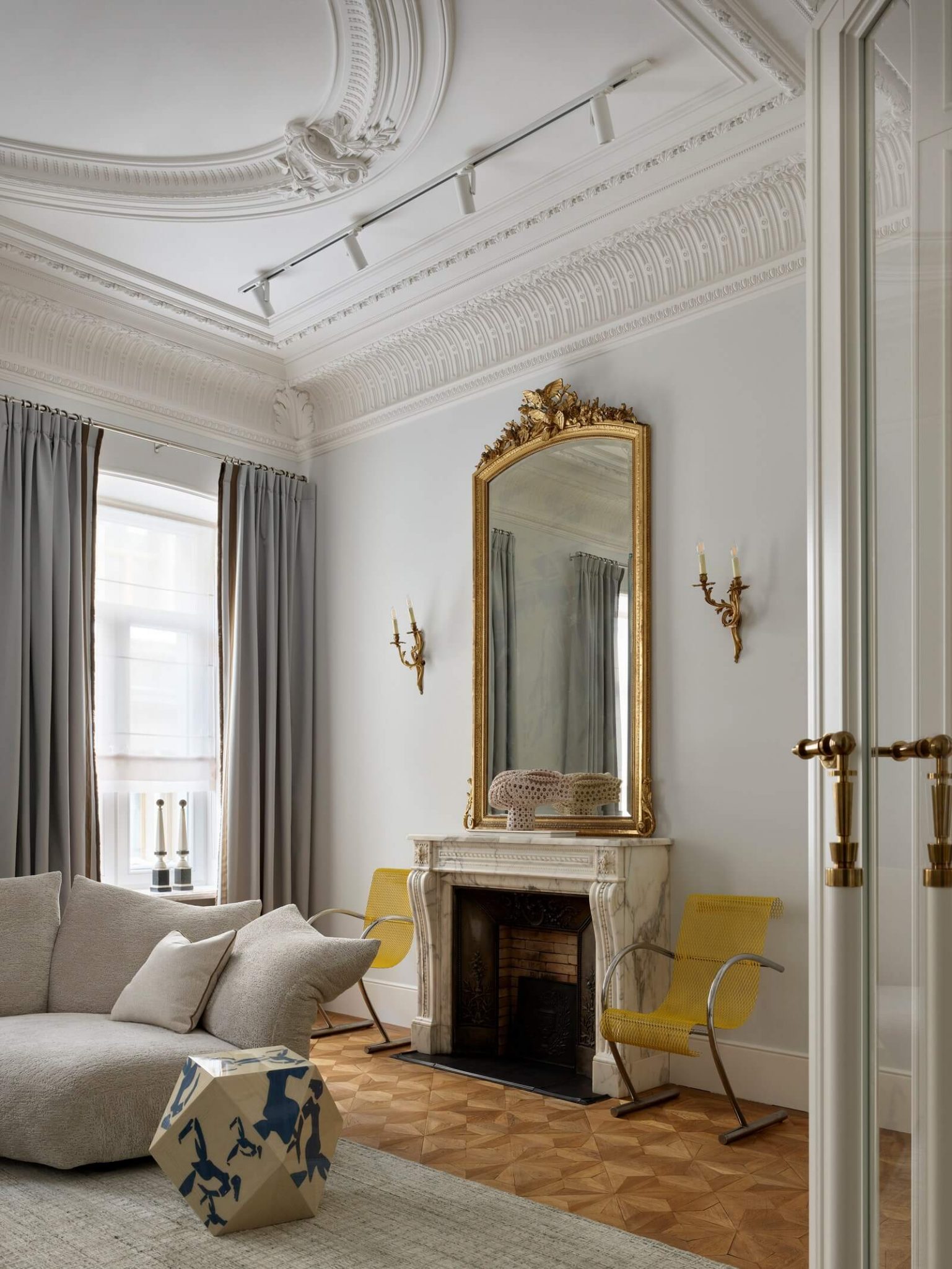 6. RETHINK THE WALL MIRROR
What if a mirror on the wall of a living room is not a decorative element but an artwork instead? Make a reinterpretation of the wall mirror by choosing designs that blend home decor and contemporary art. If you're willing to go further, instead of a mirror install a shiny and glooming contemporary art piece.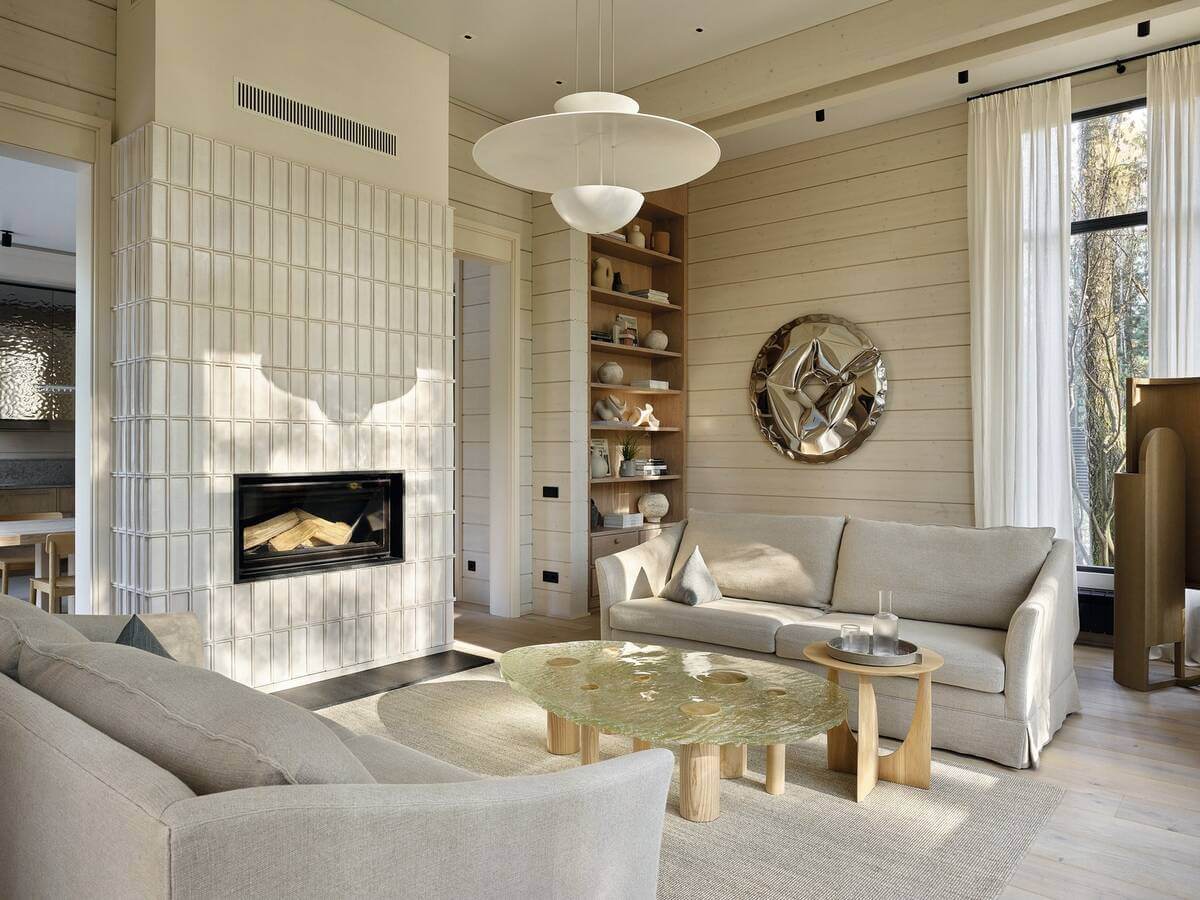 7. LIVING ROOM MIRROR DESIGN WITH ORGANIC SHAPES
Organic shapes, as well as organic materials, are one of the biggest interior design trends. Organic shapes add an elegant and effortlessly chic flair to any room. A modern mirror with an organic shape is more than enough to elevate your living room mirror design.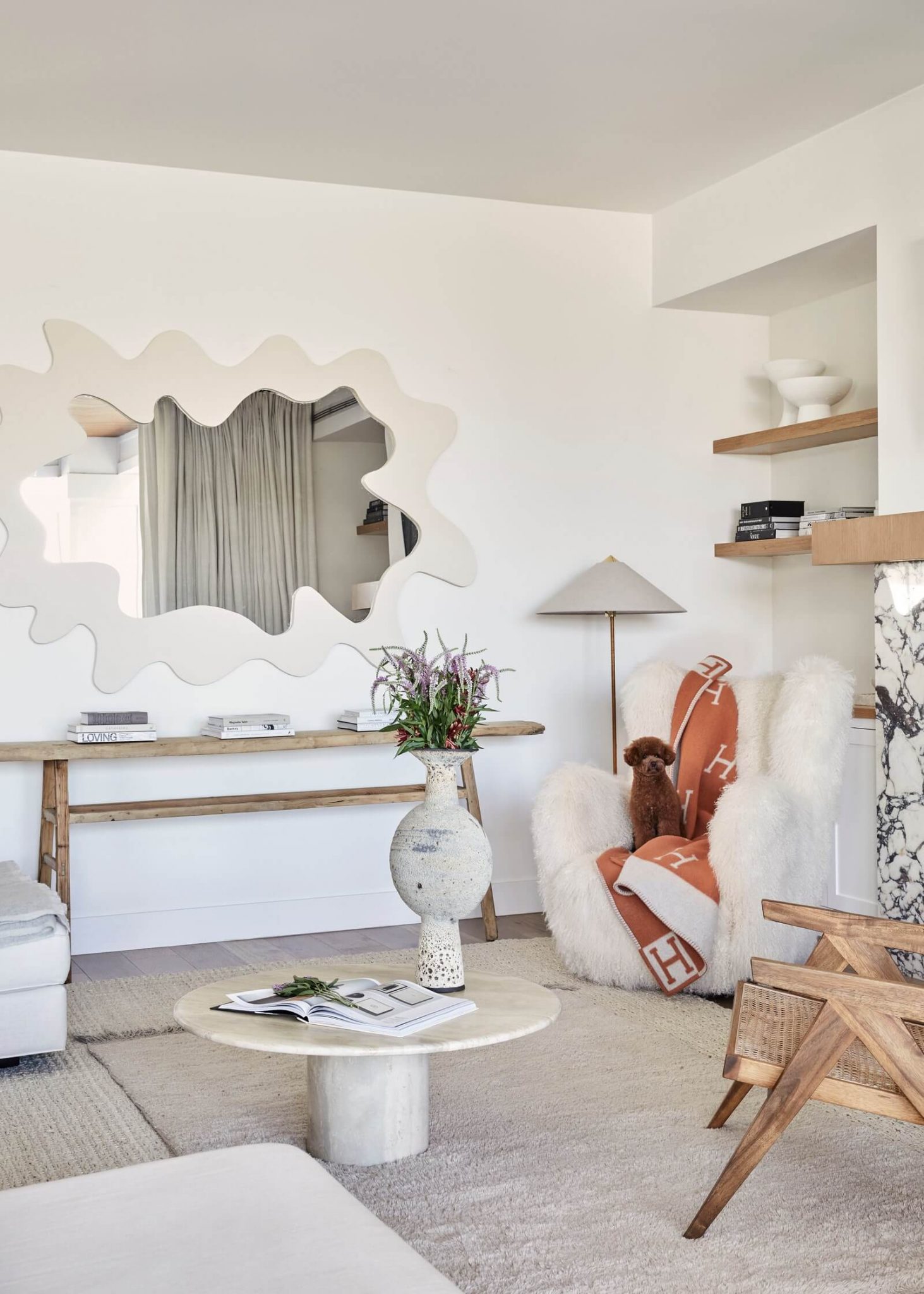 8. FRAME THE FIREPLACE
Mirrors and fireplaces are a common living room design combination. A modern mirror above the fireplace, installed on the wall, is the easiest living room design trick. However, there are other ways of combining mirrors and firepits, such as mirrored walls framing the firepit.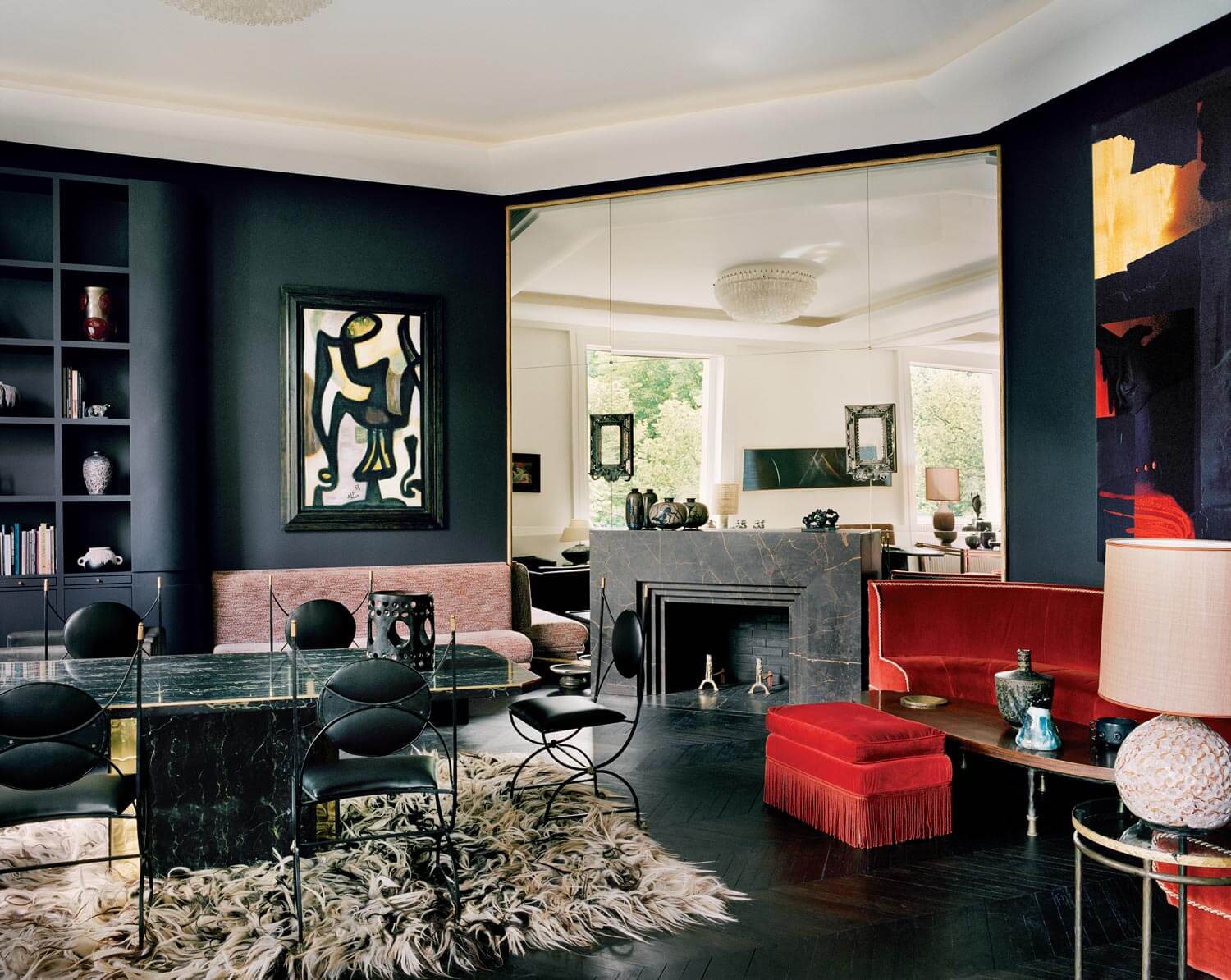 9. GIVE THE SUSPENSION LAMP THE SPOTLIGHT
The mirror becomes very easily the focal point of a living room. As a matter of fact, many living rooms are designed thinking about the mirror itself. But every rule has its exception. If there's a decorative element in the living room that you're really proud of, let it shine! A modern wall mirror with subtle lines placed strategically can highlight your favorite object in the room, like the suspension lamp.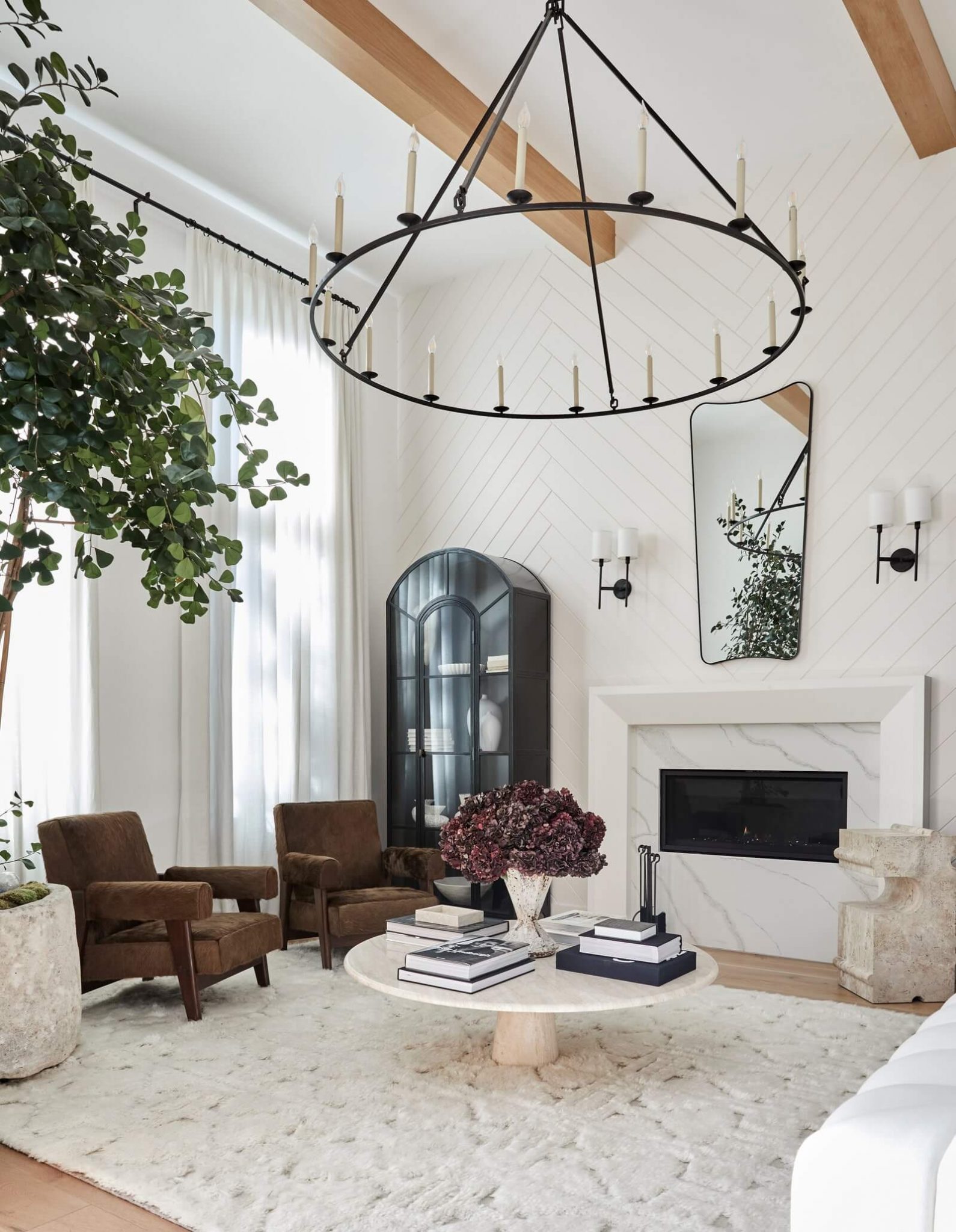 10. USE THE MIRROR TO BLEND MODERN AND VINTAGE
A stained or oxidized mirror can be the link in need to create a cohesive design language for your living room.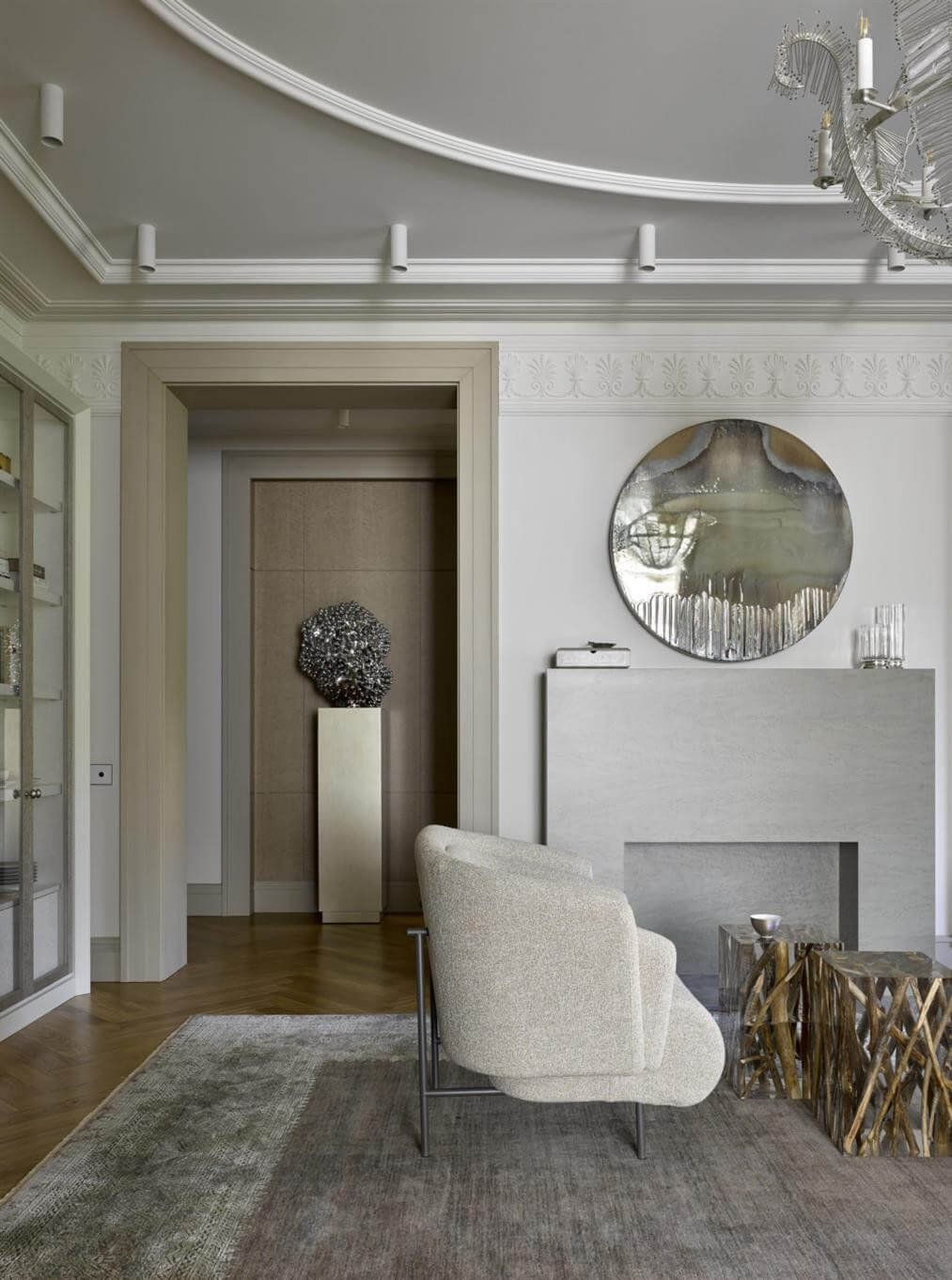 11. USE THE MIRROR TO CREATE A MOMENT
Big living rooms can be underwhelming and demand various decorative elements. A living room mirror design can be the perfect excuse to create a single moment within a living room, a nook.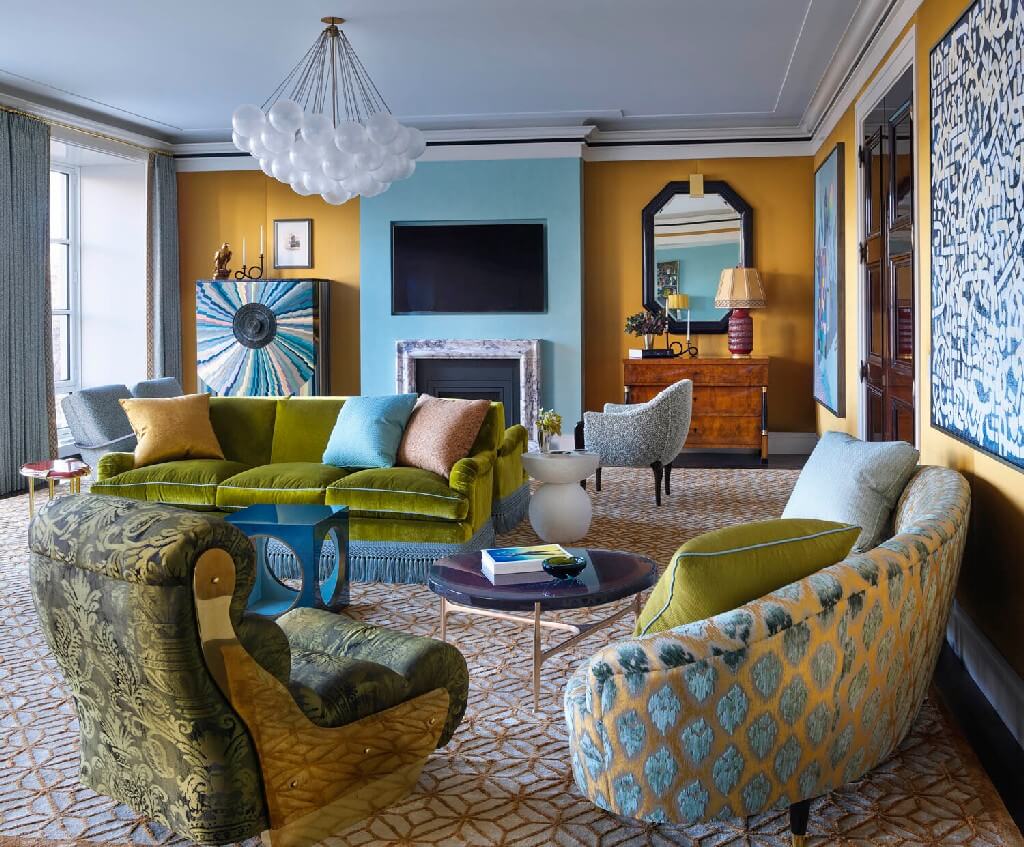 12. MIRROR DESIGN AS A ROOM DIVIDER
Mirrors are much more than home accessories, and they can be room dividers. It all depends on how they are designed. In an open space home, the mirror can delimitate two distinctive areas.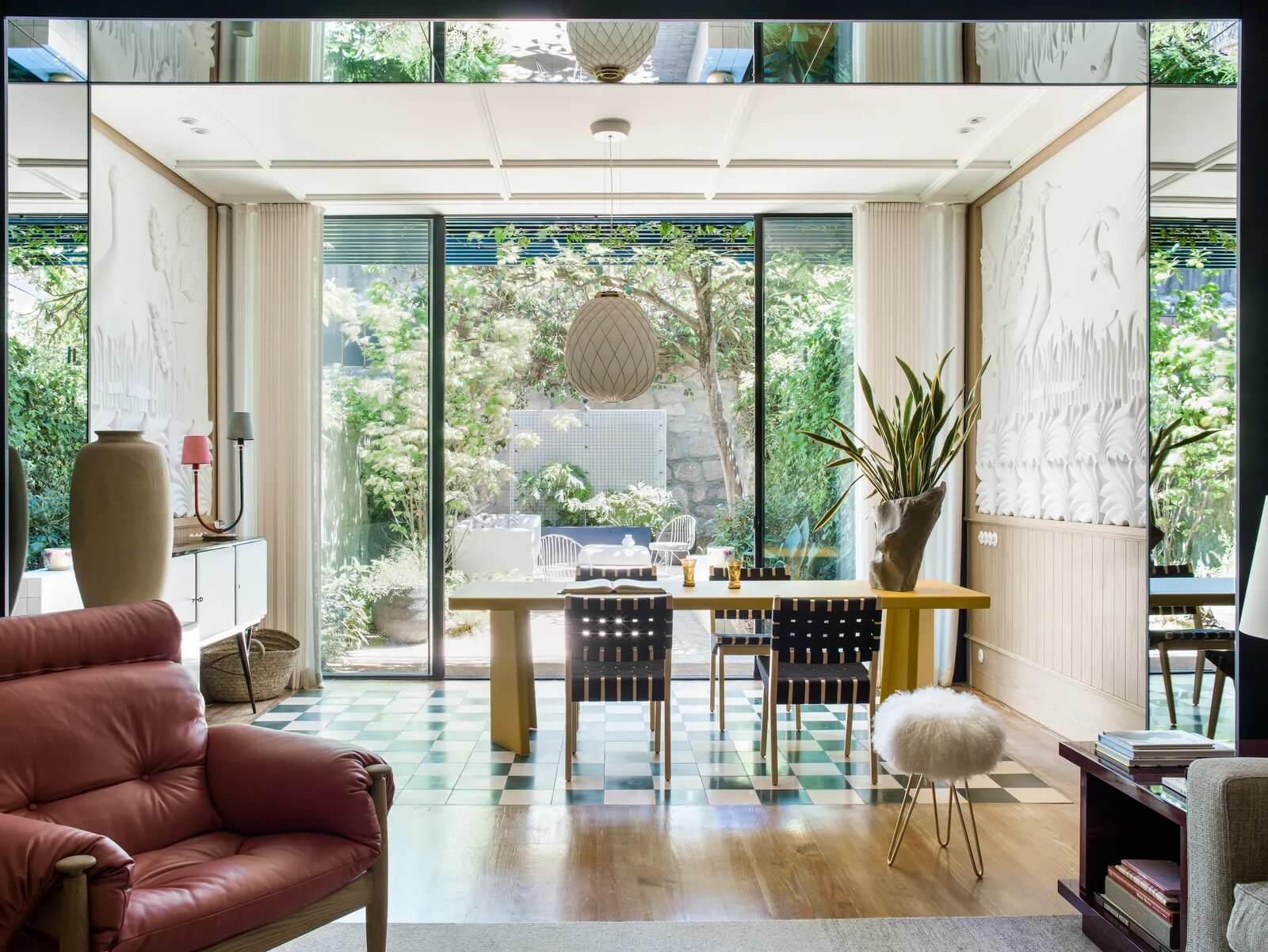 ARE YOU INTO INTERIOR DESIGN?
If so, discover modern furniture and lighting designed by design lovers for design lovers. All you need is to download the Hommés Studio catalog. To complete your interior design project, choose the high-end homeware by ACH Collection.

Source House Beautiful