Carice van Houten is Melisandre from Game Of Thrones. The home of the Red Woman outskirts Amsterdam is everything but monochromatic.
The Dutch actress and singer might have played 'Red Woman' in what is the most remarkable television series of our time. But the home of Carice van Houten is far from being monochromatic nor monotonous. Her family home outskirts Amsterdam is eclectic and warm, with a pastel rainbow color palette where a passion for pinks is notorious.
At Game Of Thrones, Carice van Houten is a fierce priestess in red. In real life, Carice van Houten loves a good plethora of colors, bold colors.
Reading the article and discover Melisandre from Game Of Thrones' color candy home below designed by the founder of Atelier ND, Nicole Dohmen.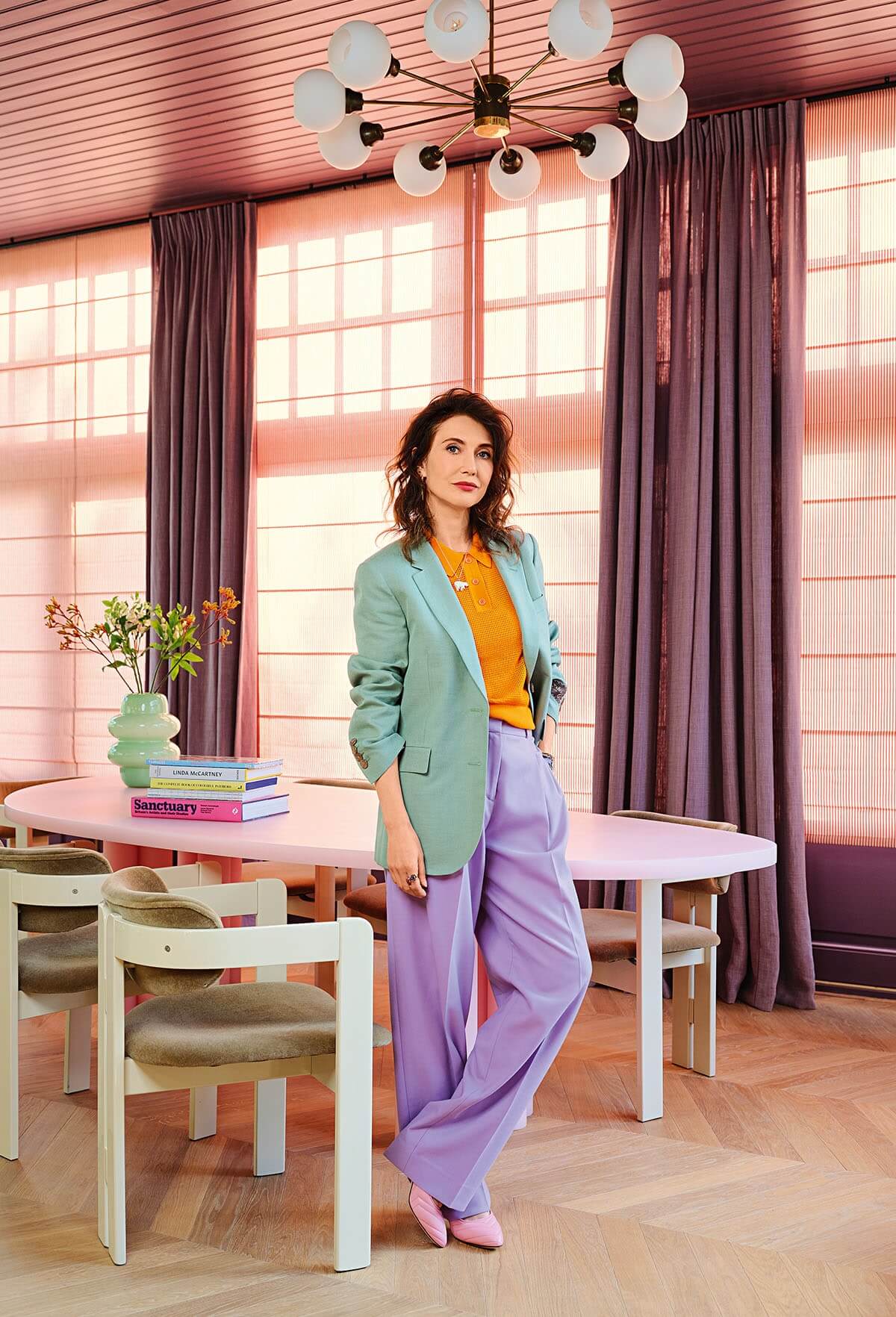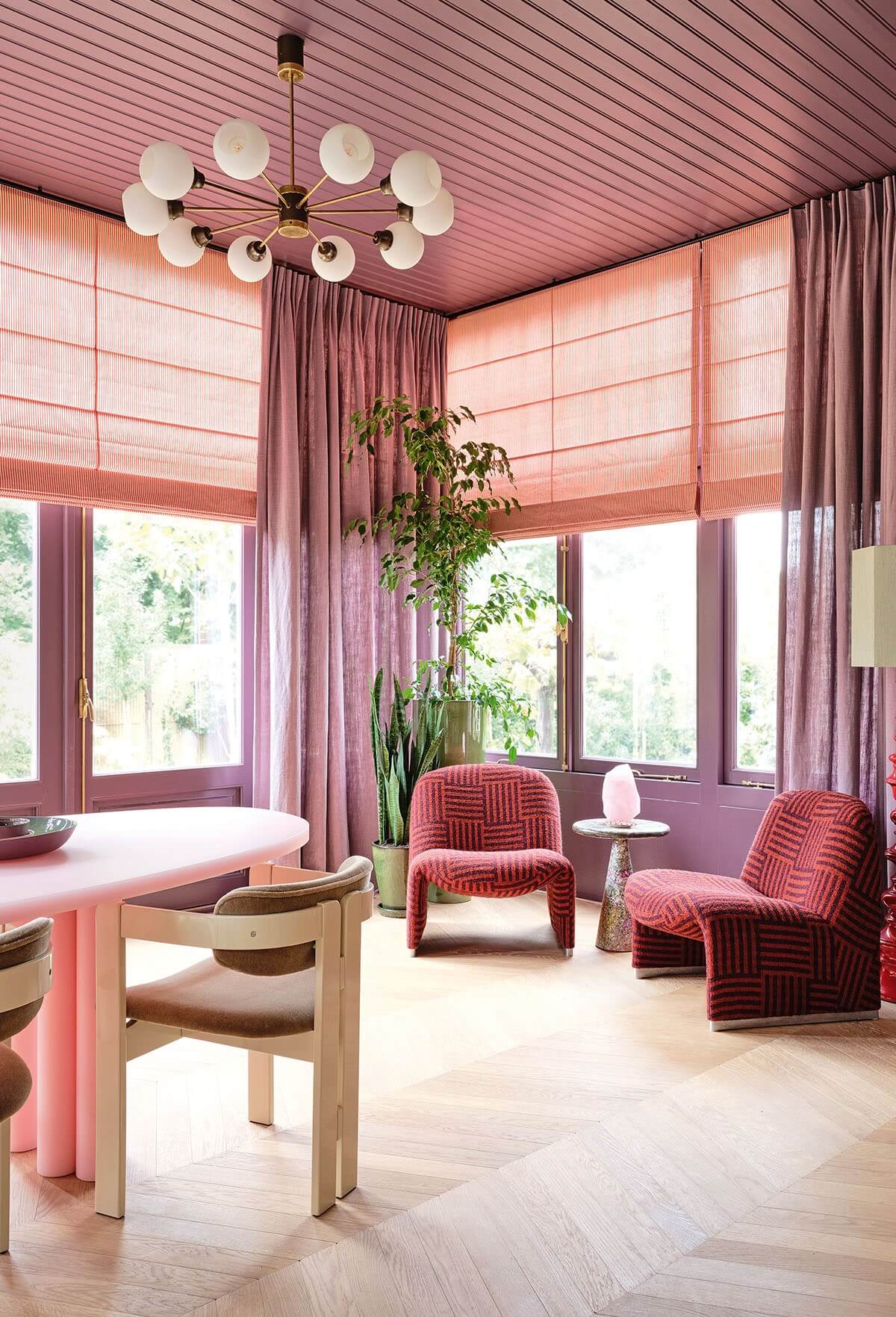 ATELIER ND, NICOLE DOHMEN
Nicole Dohmen is born and raised in the southern Dutch province of Limburg moving in 2000 to Amsterdam where the interior designer currently lives with her husband, two children and two step children. After frequently being asked by friends to help them design their homes, and after many years of experience rebuilding homes herself, she finally made the switch in 2018 to devote herself full time to interior design.
Her style is never boring – warm, personal and always with an edge, she makes every home authentic and personal through her use of a plethora of colors and prints. With no formal education in interior design, her style has developed from inherent creativity and a thirst for knowledge which sends her all over the world in search of inspiration.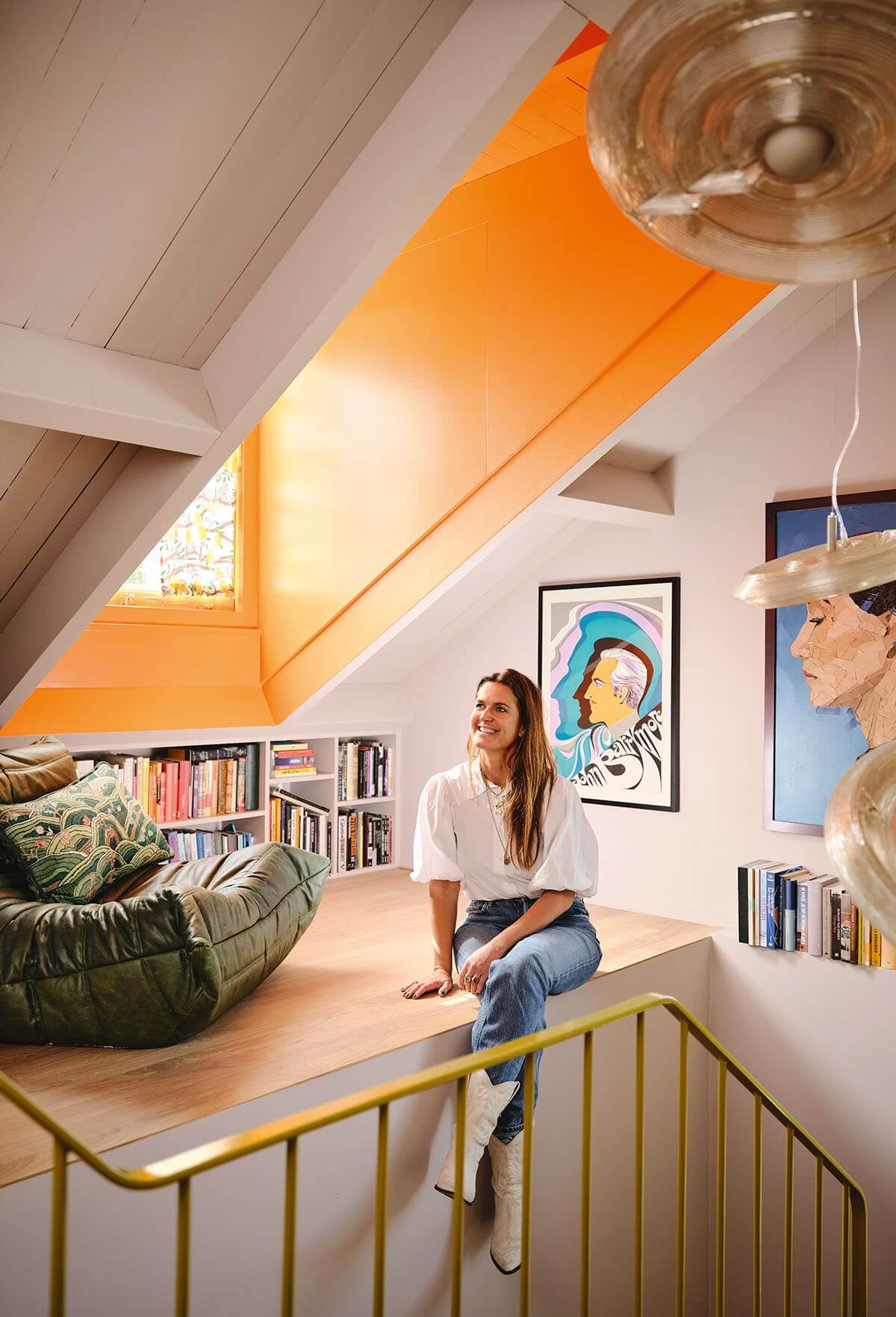 THE HOME OF CARICE VAN HOUTEN, THE MELISANDRE FROM GAME OF THRONES
In Game Of Thrones, Melisandre is a fierce priestess characterized in red. In real life, Carice van Houten loves a rich palette of colors, bold colors.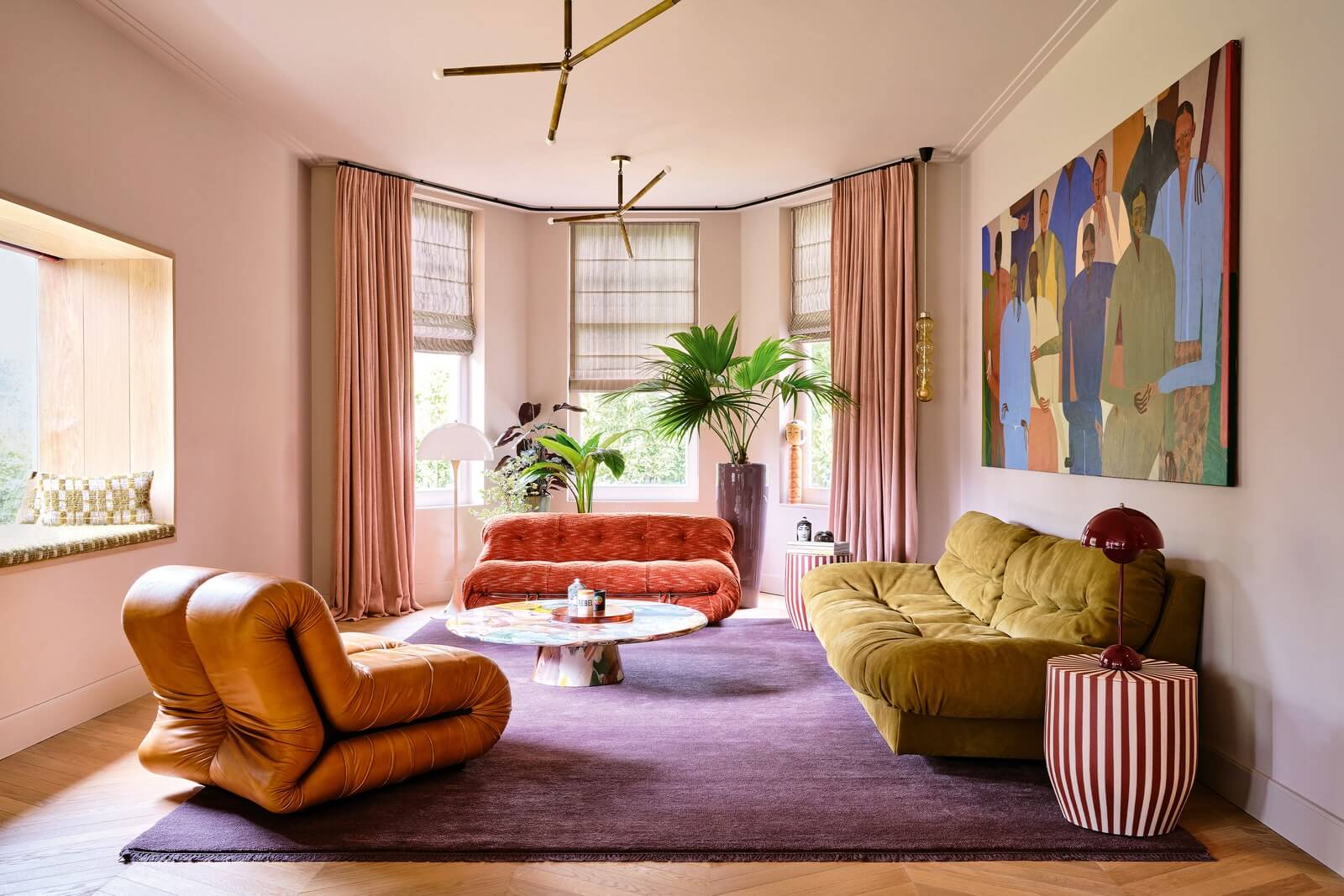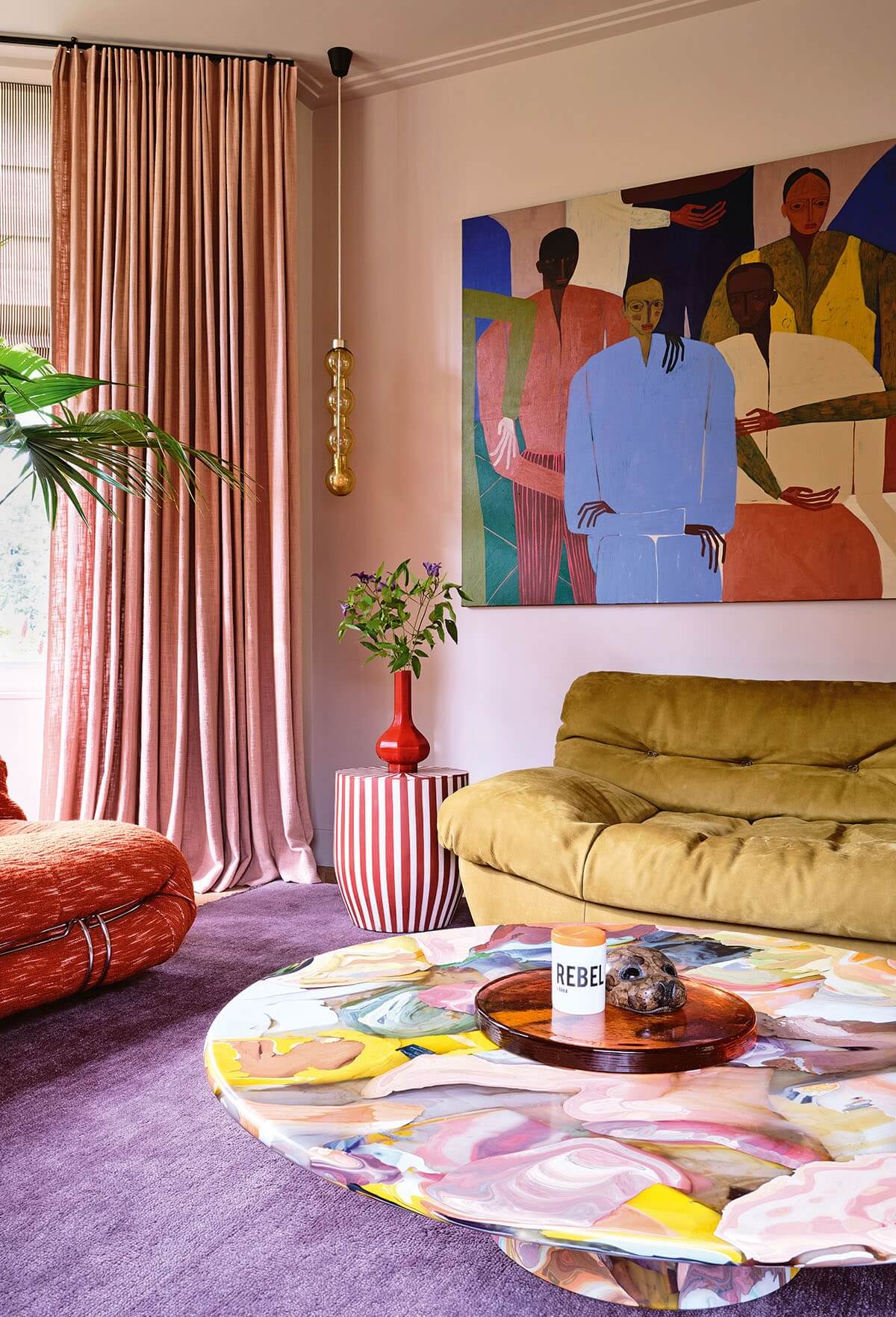 The character Melisandre from Game of Thrones Carice van Houten and her partner, the Australian actor Guy Pearce bought a property outskirts Amsterdam just before the Covid pandemic. The couple's intent was to put down roots since their son was about to reach school age.
While the renovation process implied a floor arrangement and an enlargement of windows, the interior became Carice van Houten's vision the couple rearranged the floor plan and enlarged windows. The interior came to be Carice van Houten's vision. After visiting, Nicole Dohmen's shop Atelier ND in downtown Amsterdam, Melisandre from Game Of Thrones realized that the interior designer was the perfect partner to create a home full of colors that is still harmonious.
Carice van Houten and Nicole Dohmen share a love for Italian seating furniture and contemporary Dutch design, but also a curiosity to combine patterns and colors in new ways.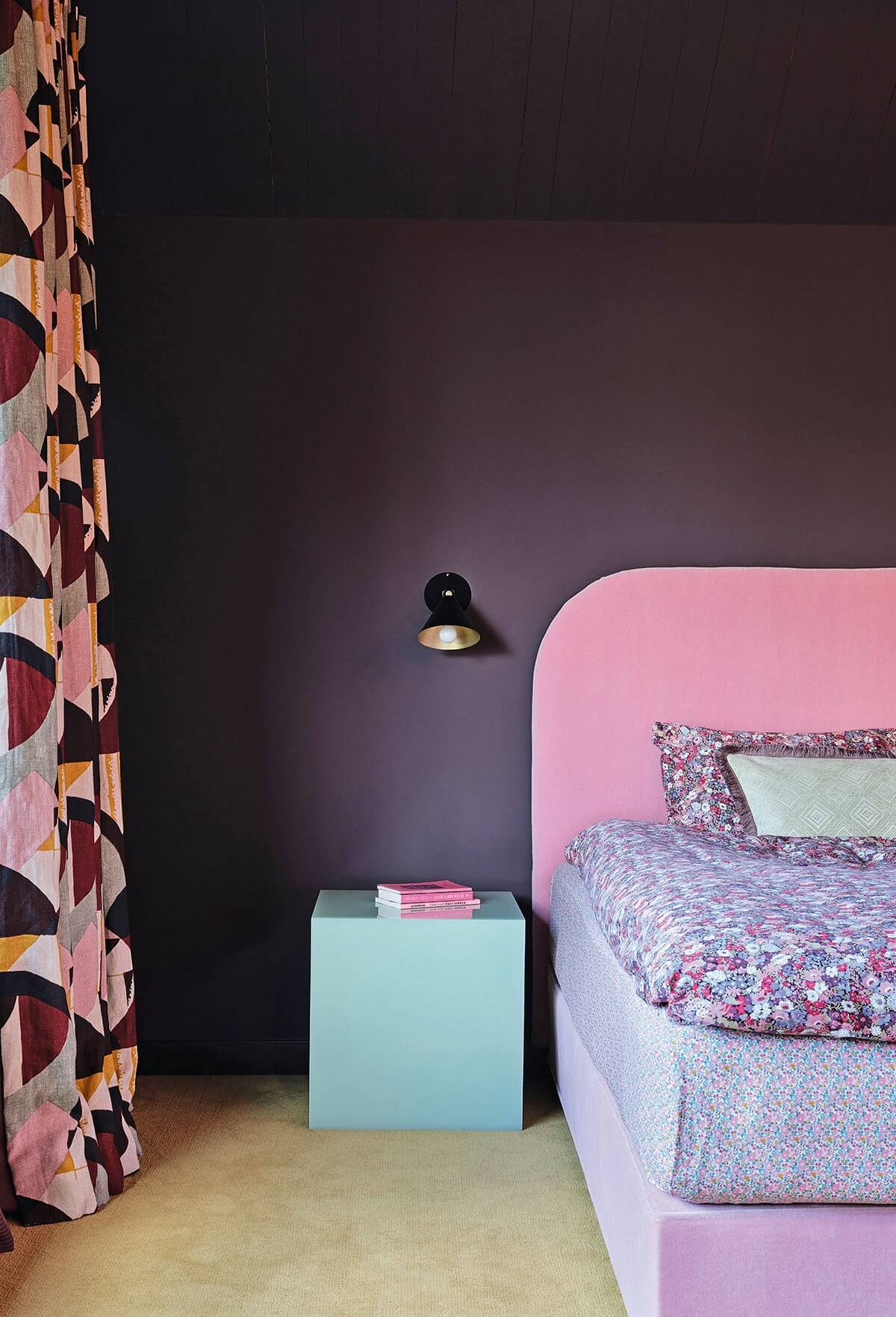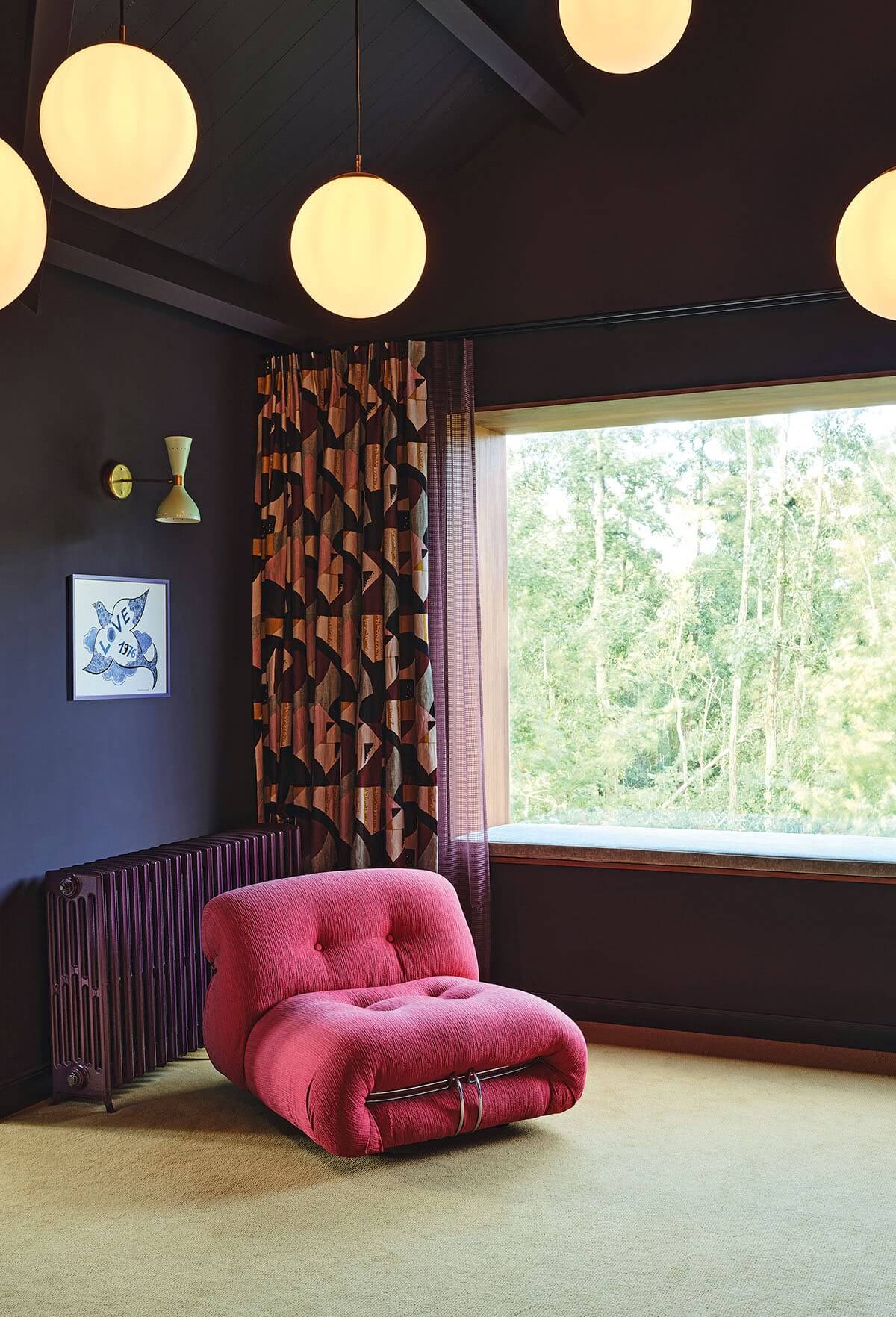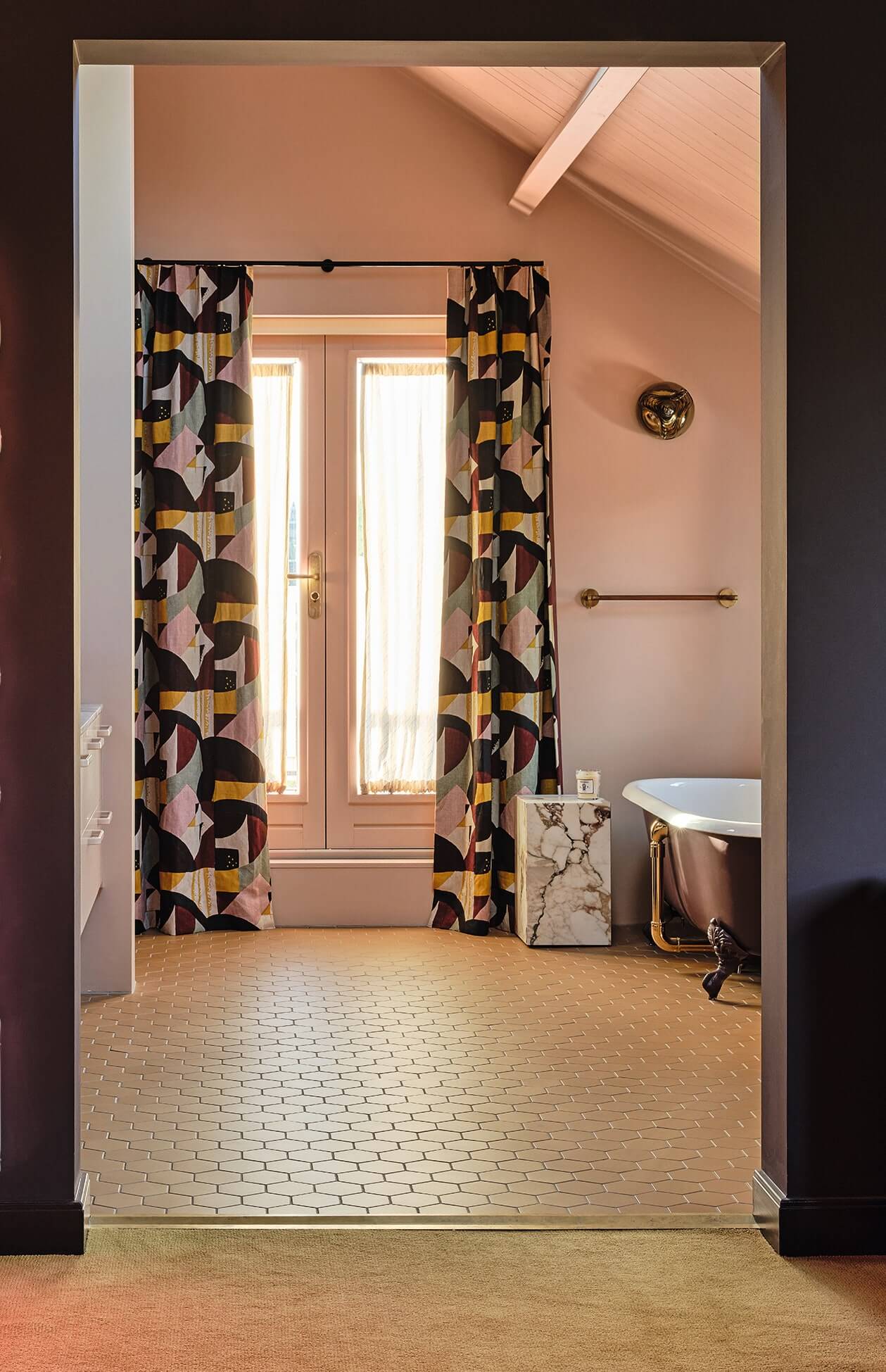 The home of Carice van Houten, who played Melisandre from Game Of Thrones, ain't a single white wall. Color is on every surface, every wall. The hues' intensity may range from rosy white to a deep aubergine. Pink overrules any other pigment in the color candy pad. Furthermore, at the family home of Melisandre from Game of Thrones, purple runs through the house as a leitmotif, even if it is not an easy color.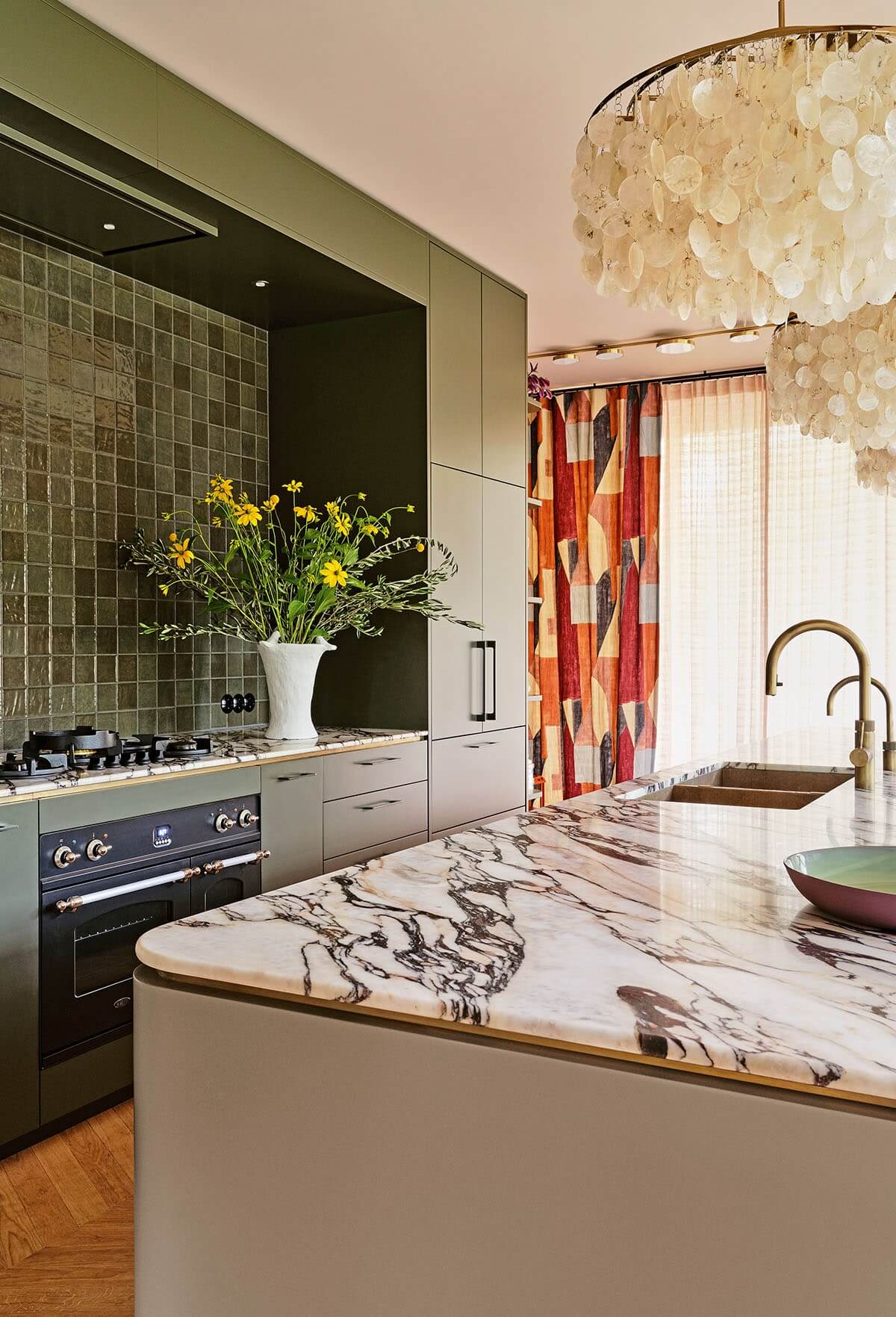 Not only isn't Carice von Houten monochromatic, but it is also full of an unexpected combination of patterns. Nicole Dohmen and the star from Game Of Thrones design rooms with maximalist floral wallpapers, graphic curtains, sculptural lamps, as well as Memphis, zingy, furniture design.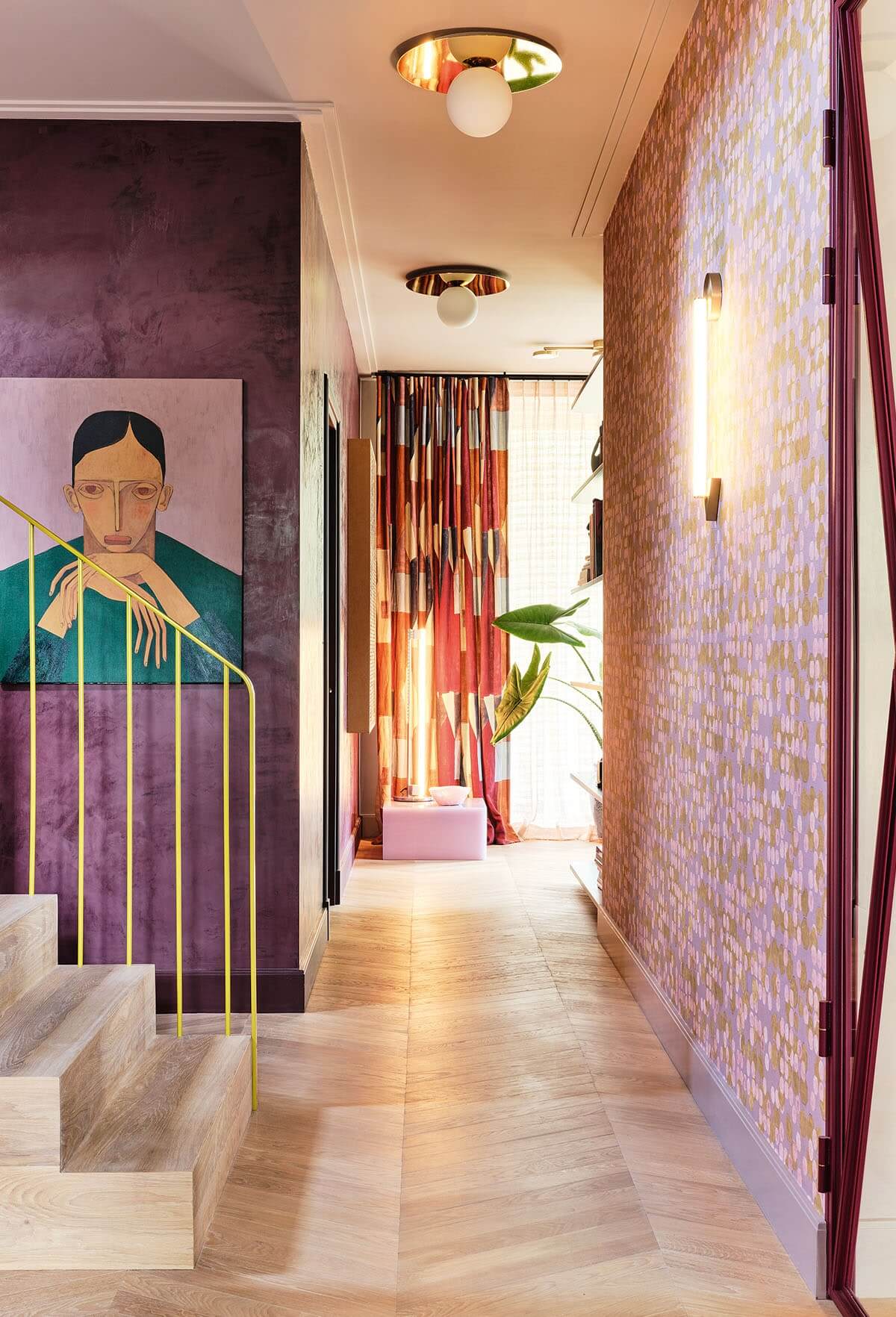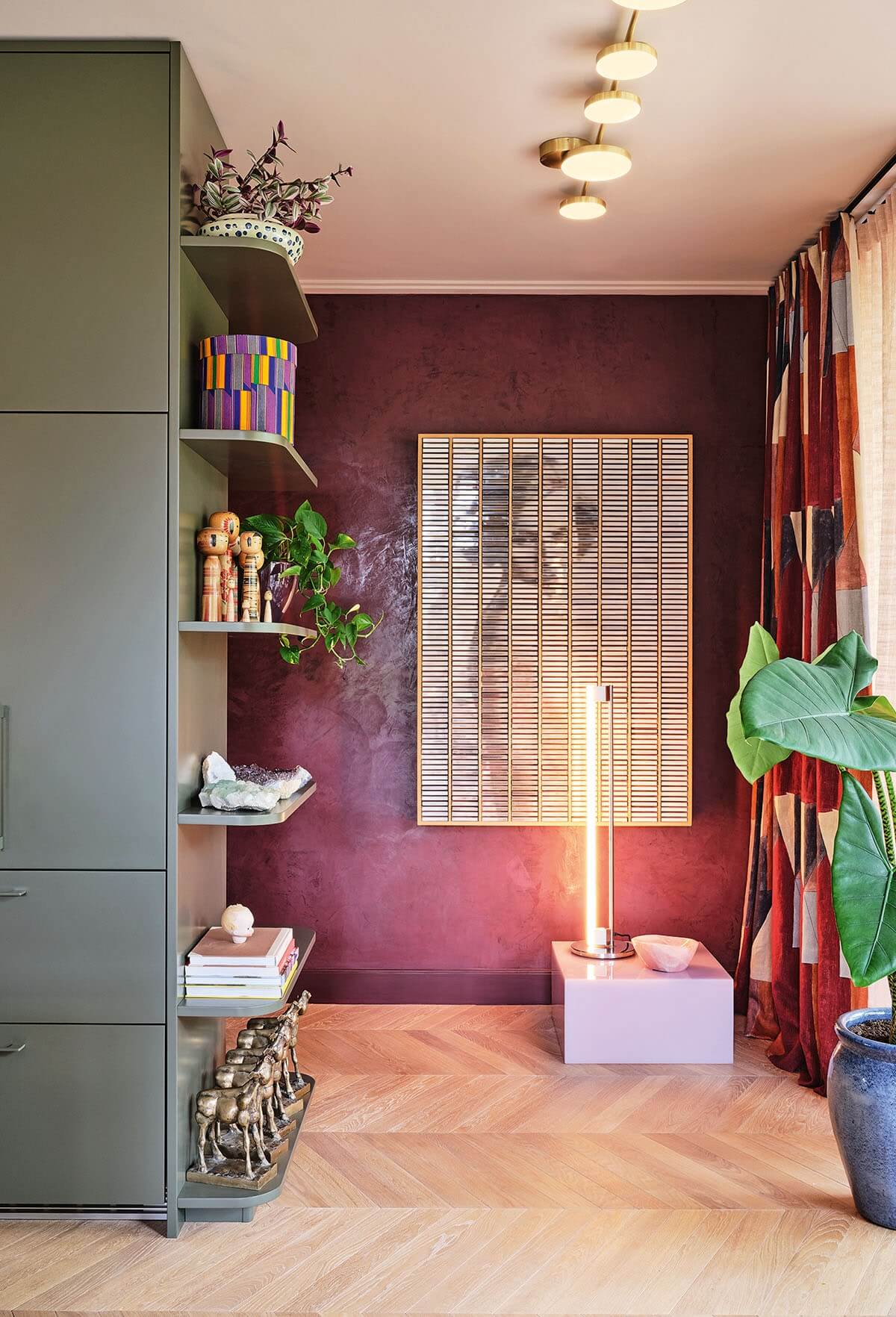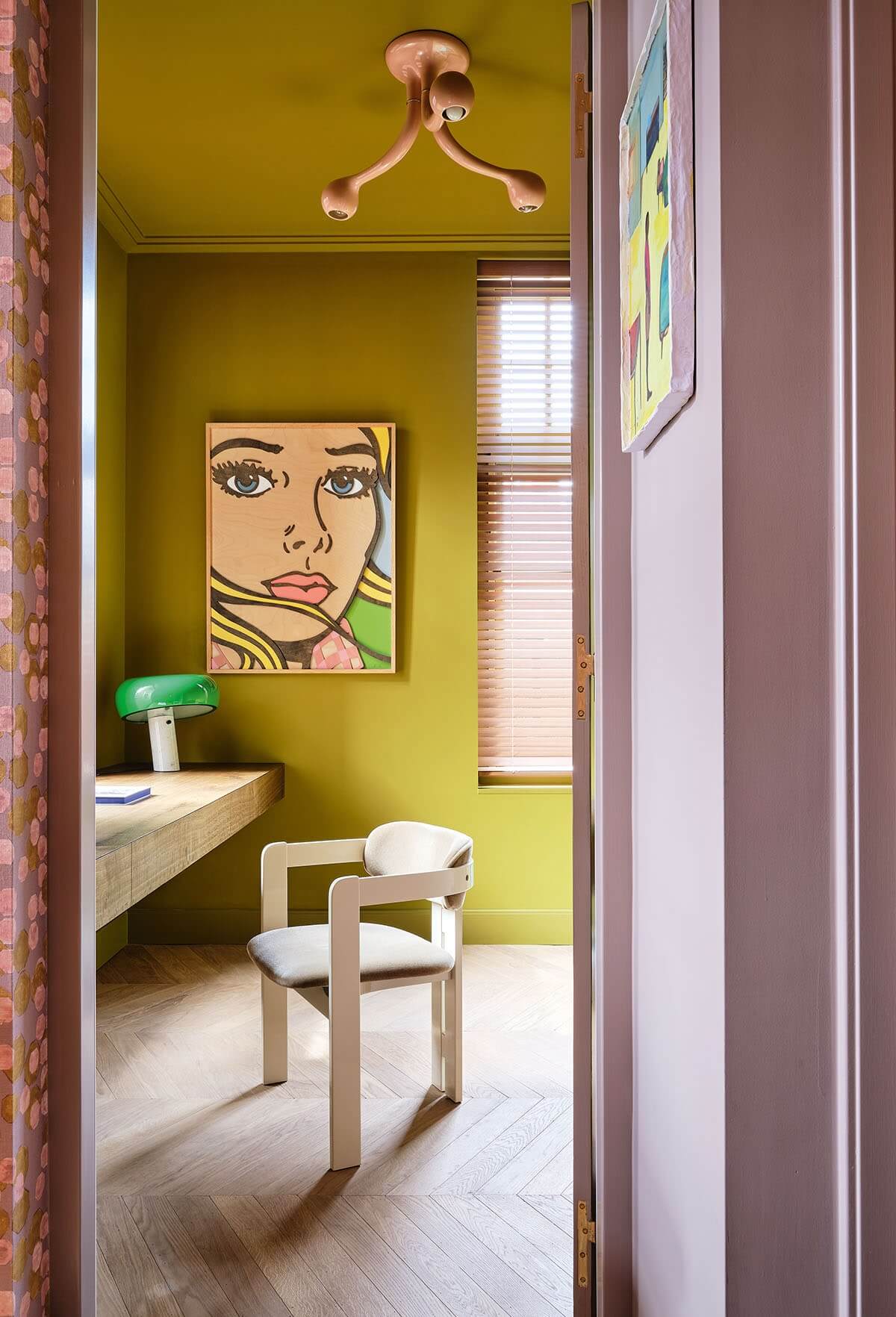 DO YOU LOVE INTERIOR DESIGN?
If so, discover modern furniture and lighting designed by design lovers for design lovers. All you need is to download the Hommés Studio catalog. To complete your interior design project, choose the high-end homeware by ACH Collection.

Source AD