Although located just an hour from Mexico's bustling Los Cabos Airport, this minimalist resort, Paradero Todos Santos, is spiritually worlds away. Rising from the earth in a serene area surrounded by mountains, ocean, desert, and farms, the 35-suite resort is built around a serpentine natural oasis and garden.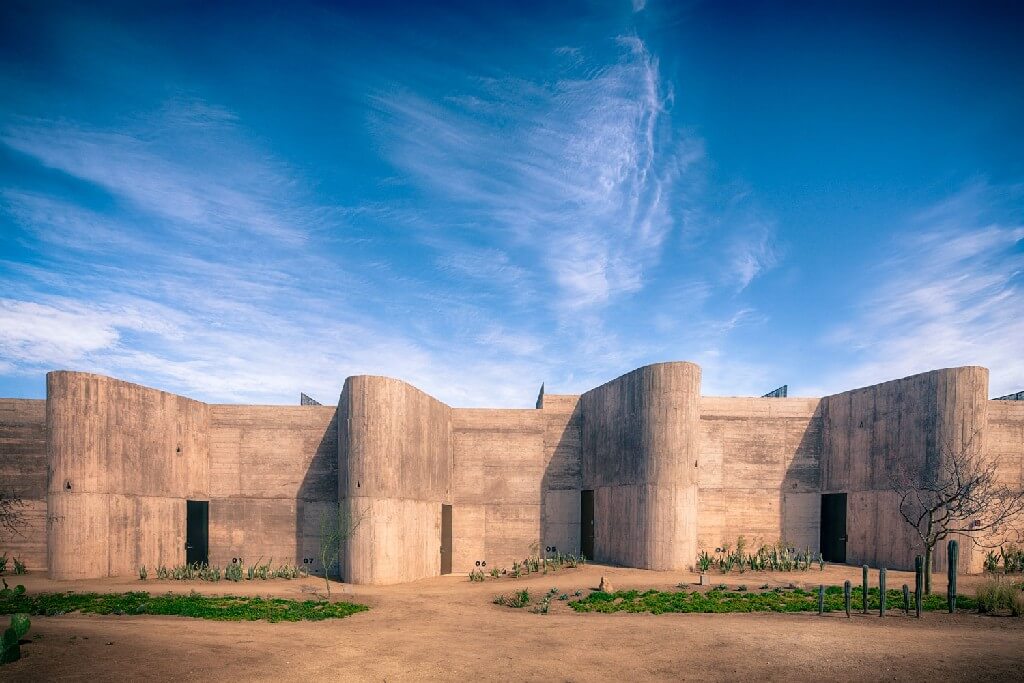 Up-and-coming architects Rubén Valdez and Yashar Yektajo made radical decisions in conceiving the minimalist resort, which features an undulating concrete exterior crafted to match the soil perfectly. As a result, there is almost no trace of humanity between the hotel and the Pacific Ocean, just cactus fields. Instead, this resort is very much connected to nature.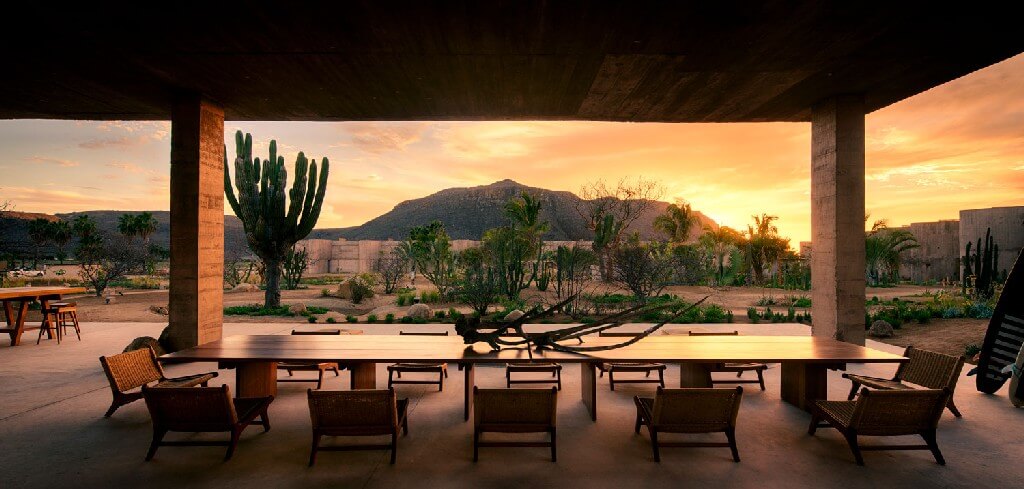 The team constructed all the rooms along the site's boundary, so each suite has an open view of the surroundings, including the sprawling, 107,639-square-feet interior gardens. In addition, ground floor rooms feature private plunge pools, while upstairs suites offer a roof terrace and unique star net hammocks that suspend the viewer in line with the horizon for a truly breathtaking view.
Cultivating that surreal setting, the landscape design team from Polen built on the site's natural oasis and pre-existing farm to create a harmonious garden. Many species of plants were preserved at a nursery in Mesquite during construction then returned to the site.
Narrow pathways open to more significant landscapes filled with plant life, while the natural oasis—a fundamental part of the resort's spa—is also planted with tropical papaya, mango, and bananas. A towering cactus stands tall in one of the sinuous curves of the waterway.
The plants on the landscape project bring these beautiful contrasts to the landscape and the architecture project. "The desert species that we have on the project have beautiful red, purple, and white flowers. Also, we have a lot of crawling species that have beautiful flowers, so when they are blooming, all the floor turns into this purple or white carpet."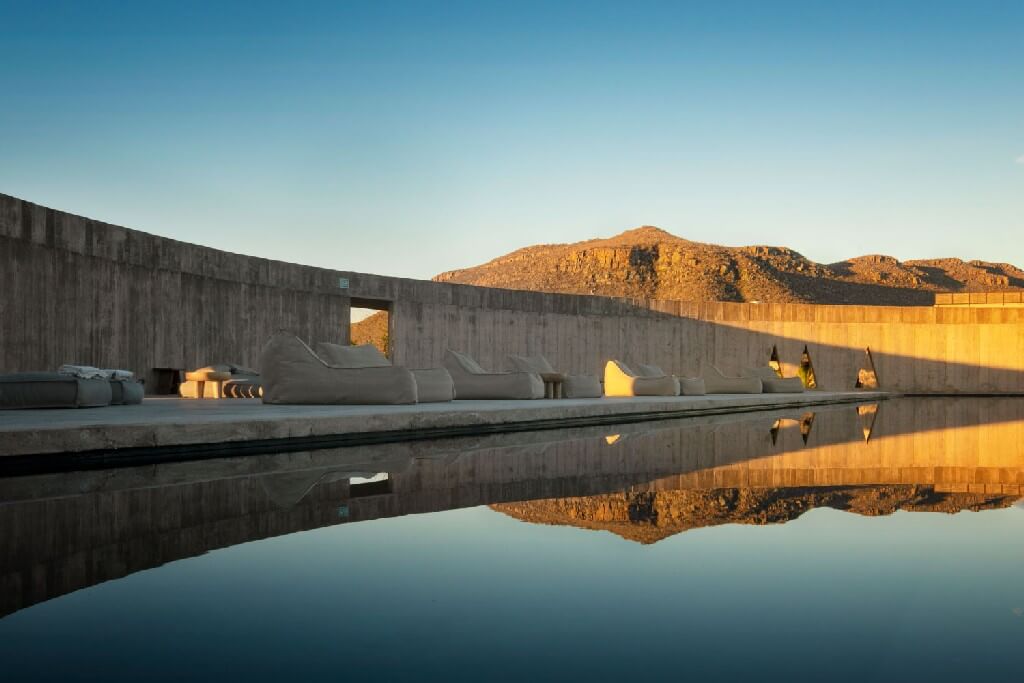 The landscape designers also planted a variety of herbs and guava, fig, lemon, and orange trees that will bear fruit to be used in the on-site restaurant, which is housed in an open-air pavilion.
Guests can enjoy surfing sessions, hiking tours, gardening lessons, or culinary excursions, or retreat to the on-site pool, which is hidden behind a curved wall at the property's highest point. From the tranquil water, visitors are treated to amazing views of Playa Las Palmas. They tried to convey luxury not necessarily as a material thing, but being there is simply the best luxury you could have.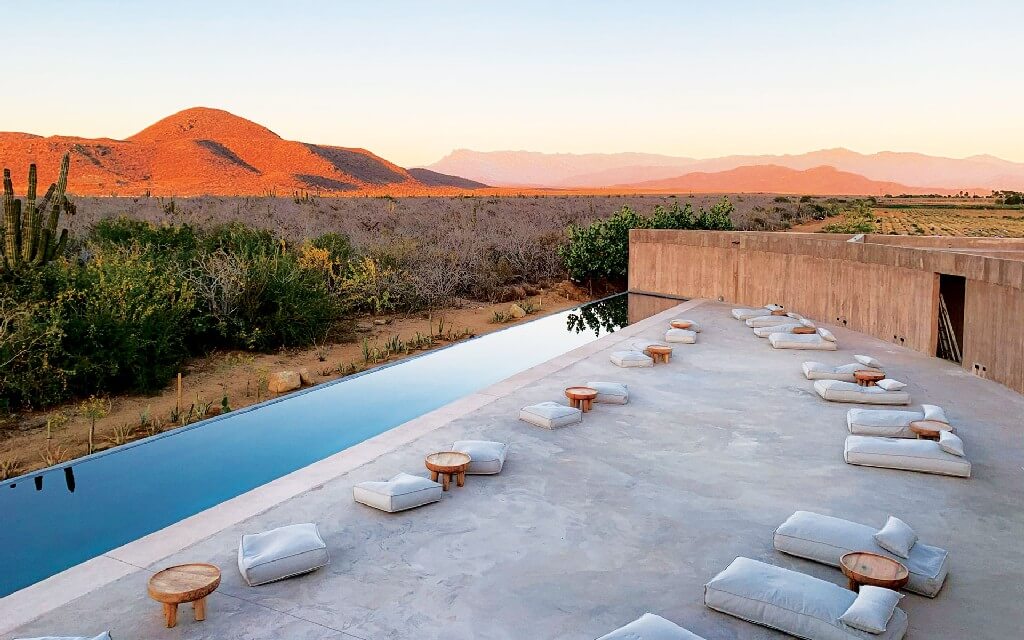 In the future, Kremer and Paradero Hotels cofounder Pablo Carmona hopes to create other harmonious resorts in other off-the-beaten-path surroundings. However, the fundamental belief will always be around extraordinary outdoor experiences that go hand-in-hand with sustainability, community development, and conservation. "We will select destinations that immerse guests in nature and instill reverence toward the land. The goal is to put amazing outdoor experiences in high-design spaces surrounded by unbelievable multiverse ecosystems."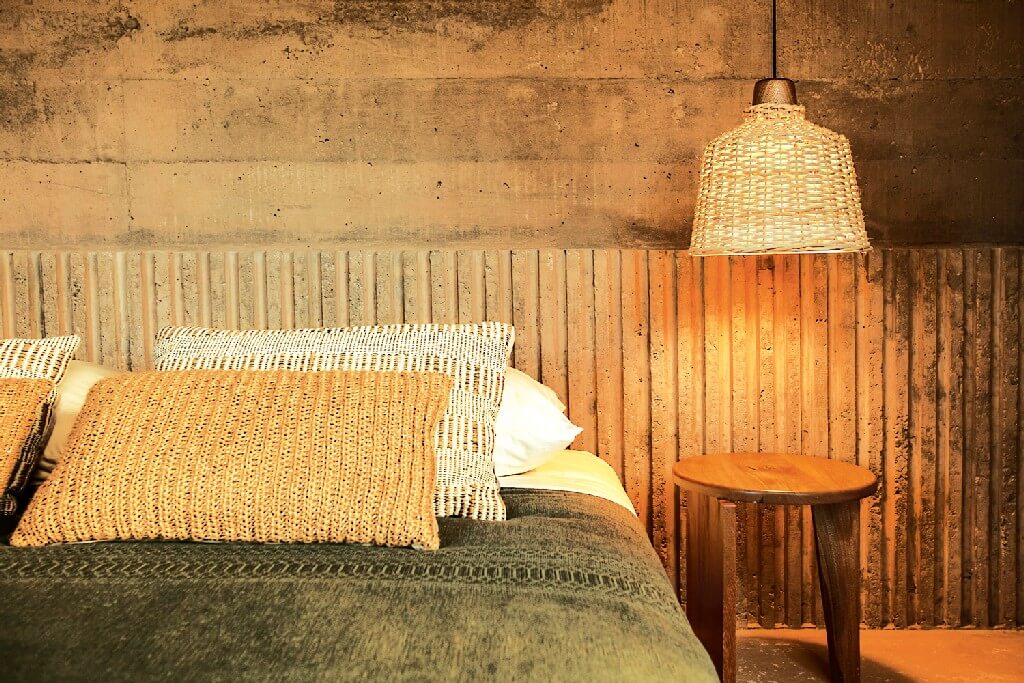 We really hope you liked our article. Feel free to pin all the images to your favorite Pinterest board. Meanwhile, you can also visit our Pinterest boards to get more inspiration.
Get more ideas for your projects and find functional, stylish, and sizable lighting and furniture choices:

Source: Galerie