New York City apartments come with a major rule: creativity. How to be unique in one of the biggest cities in the world? That is the challenge for architects and interior designers.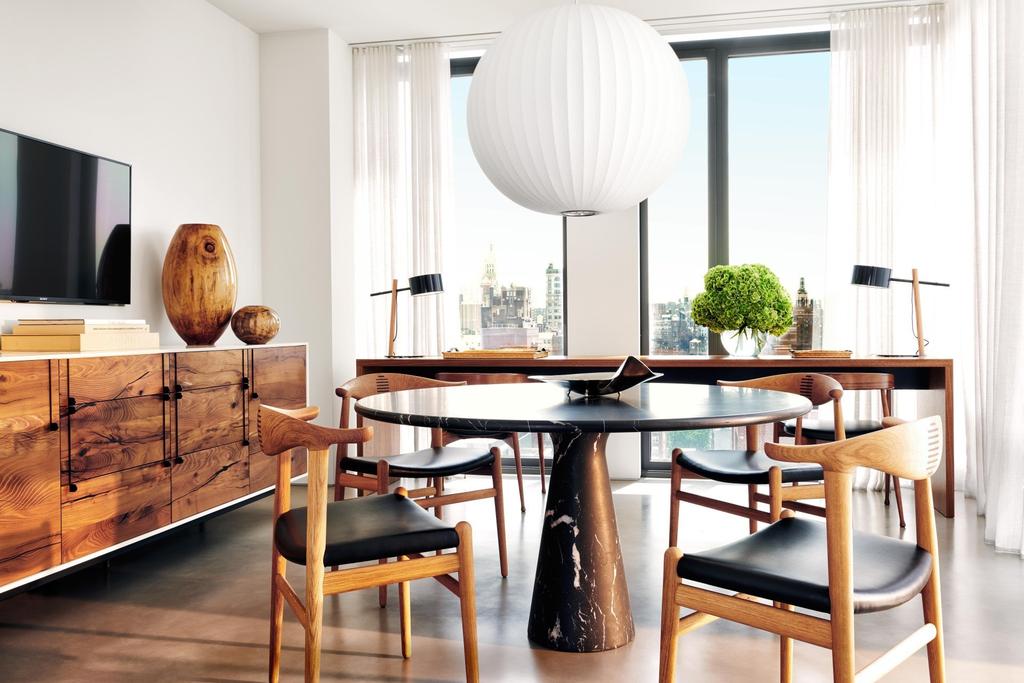 Architects and interior designers have to get creative and think differently. New York clients have high standards and unique demands to get the home to pop up from the crowd. These are the most beautiful New York apartments to get some inspiration.

1. MICHAEL KORS' PENTHOUSE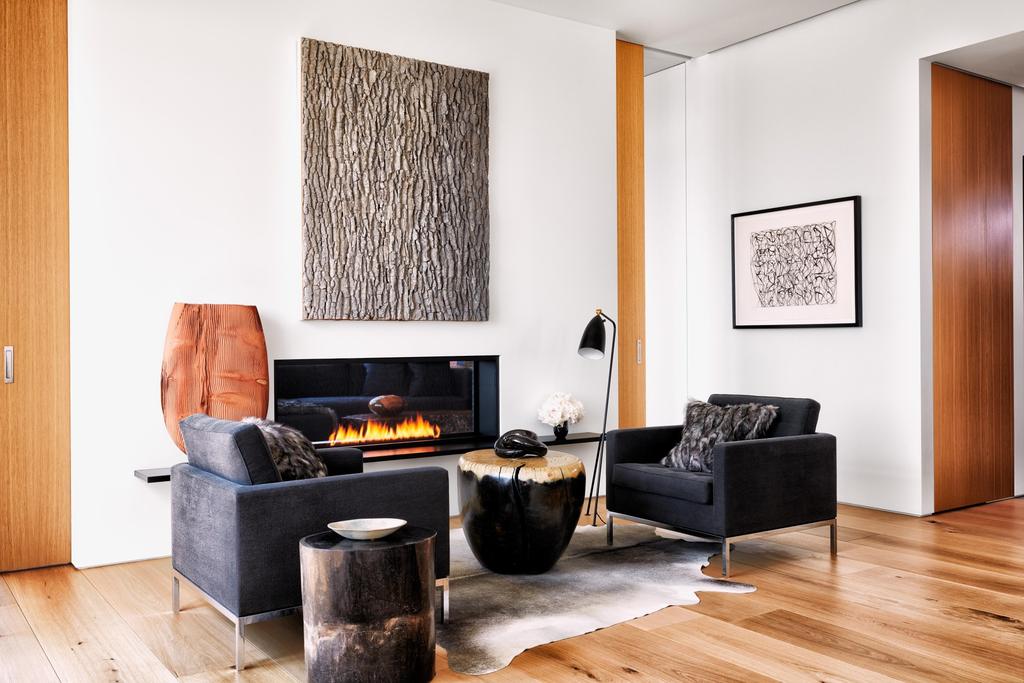 Michael Kors and husband, Lance Le Pee, live in high-flying yet down-to-earth style, in their Greenwich Village penthouse. Although its not so tiny, the apartment as a two-bedroom in plan which is wrapped by a lush terrace with open views south to the the World Trade Center, west to the Hudson River, and yonder in every direction. Kors quite literally has the world at his feet. The apartment is fully customized with a combination of very clean with touches of warmth and texture.
2. THE ELEGANT LOFT IN SOHO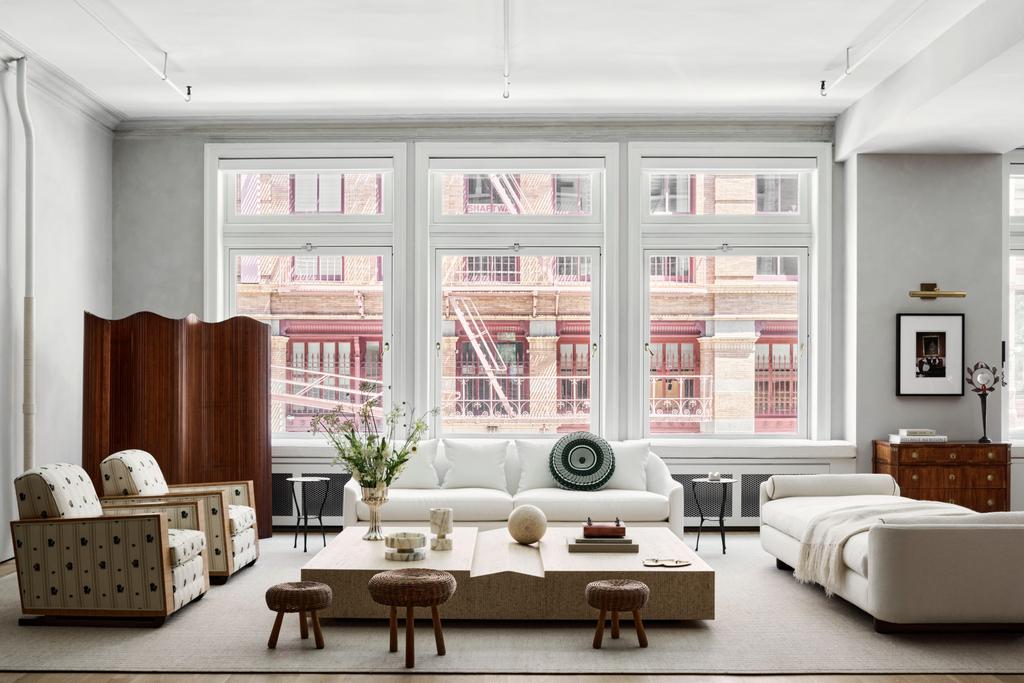 In Soho, the building was originally a textile warehouse. Then adapted to an artists' studios and apartments and now was transformed to a residential home for a family of three. The makeover pays tribute to the original history of the building. By preserving the original details, interior designer Jessica Schuster worked to create a new dialogue between past and present.
3. ELSA HOSK'S LOFT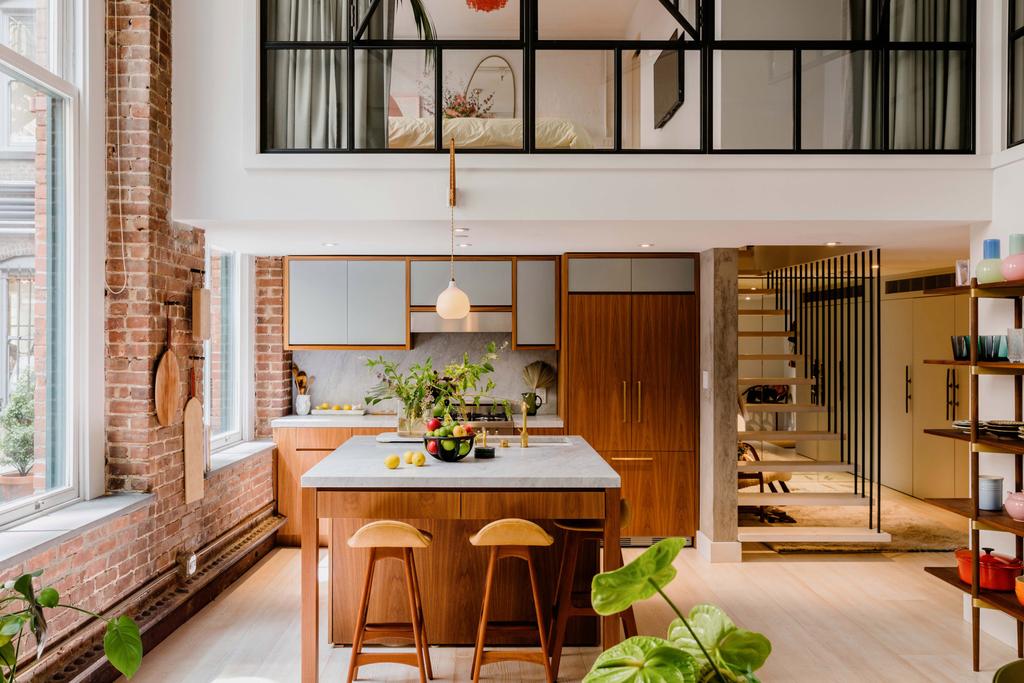 Still in Soho is the house of supermodel Elsa Hosk. The uber-loft, projected by the supermodel herself, is a result of her high standards and unique lifestyle. Elsa looked for comfort and welcoming vibes, creating a space with soft and cosy nooks. It is, definitely, a dream home came true.
4. BAZ LUHRMANN'S HOME
Creative power couple Baz Luhrmann and Catherine Martin have one of the most theatrical and expressive homes in New York. When moving to the five-storey townhouse, the couple wanted to find quality of life maintaining their creativity and personality. The result is a house with an effortless mix of antique and modern sensibilities.
5. THE STYLISH BROOKLYN LOFT
Transforming a Brooklyn loft into a sophisticated yet approachable family home was the challenge for architect Giancarlo Valle. When designing his own home, Valle took into account his South American roots and his European ties, which are expressed in the furniture and colorful hues.
HOMMÉS STUDIO LUNARYS COLLECTION
6. THE GOLDEN GIRLS' INSPIRED HOUSE
Clinton Hill neighborhood in Brooklyn presents a 19th century brownstone recently transform into a fruitful and colorful apartment. New owners wanted a completely reworked design that reflected their singular tastes. One of them being a room that recalled Blanch Deveraux's banana leaf-themed bedroom from The Golden Girls.
7. A BALLROOM APARTMENT
The Manhattan ballrooms are not easy to find these days. But on this uptown building, one grand salon is now the home of Remy Renzullo, a decorator with a soft spot for aristocratic interiors. The space is an odd to Renzullo particular style. Combining antique furniture, selected art and bold painted walls, this house is a work in progress for Renzullo who "don't believe any room is ever done".
8. A SMALL SPACE WITH A BIG PERSONALITY
Working as an interior designer for small spaces is already a challenge. More so if the client wants an apartment with a big personality. It takes some creative thinking. That is the result of this Lower East Side project, a functional, cozy and smart place. The design is a mash-up of 70's style details and modern pieces, taking advantage of the lack of storage into an opportunity to create brand new shapes built off the walls.
9. A LUXURIOUS SPACE IN MANHATTAN
This Upper West Side apartment is luxury in its core. The neutral hues and the curated furniture are the perfect balance of vintage, antique, contemporary and custom made. Designed by Anna Karlin, who knows how to go beyond the limits of creativity, the space feels eclectic without being cluttered, sophisticated yet casual. The perfect result for a happy home.
10. GWYNETH PALTROW'S TRIBECA LOFT
Just sold, Gwyneth Paltrow's stunning apartment is a serene yet playful space. Designed by Roman and Williams, whose style is traditionally darker and more layered, Paltrow's apartment has a white and bright palette, creating a romantic vibe.
11. A DREAMY AND FEMININE SPACE
Sophisticated, fresh and pink are some words that can describe Fallon Jewellery designer Dana Lorenz's New York apartment. The home is the perfect balance of cosy and design-led, with a touch of luxe perfectly suited to the Upper East Side address.
12. THE MINIMALIST TOWNHOUSE
This Fort Green Home is a match between architecture, art and design. The modern interiors were designed by Jae Joo who wanted an ode to the past while nodding to the future. Despite the multiple changes, the building's original features were maintained keeping the house original soul. With Joo's minimalistic style, the multistoried home feels intimate and unique.
FEELING INSPIRED?
Since you have come this far, we kindly invite you to download the Hommés Studio Catalog and discover furniture, lighting, and home accessories – designed by and for interior design lovers.
Pay a visit to ACH Collection website as well and discover high-end homeware and pet accessories that no design lover has ever imagined even in their wildest dreams.

Source: Vogue Australia