Bathroom design is underrated. At home, the bathroom might be the only room that one does not share with anyone else. Either you are designing a home for a young family with children or you have a single with a fast-paced professional life, the end of the day requires a hot shower and a sacred skincare routine. These self-love and self-care duties demand the perfect ambiance – a unique bathtub, a sleek vanity, and some accessories that are crucial to set up the mood – such as candles and a beautiful side table. You don't want the result of your modern bathroom design to look like a surgery room, right? For this reason, light is essential to set up the mood. And we mean warm light, the kind of light that is cozy and alters the perception of the room, making the bathroom an authentic relaxation space.

BATHTUB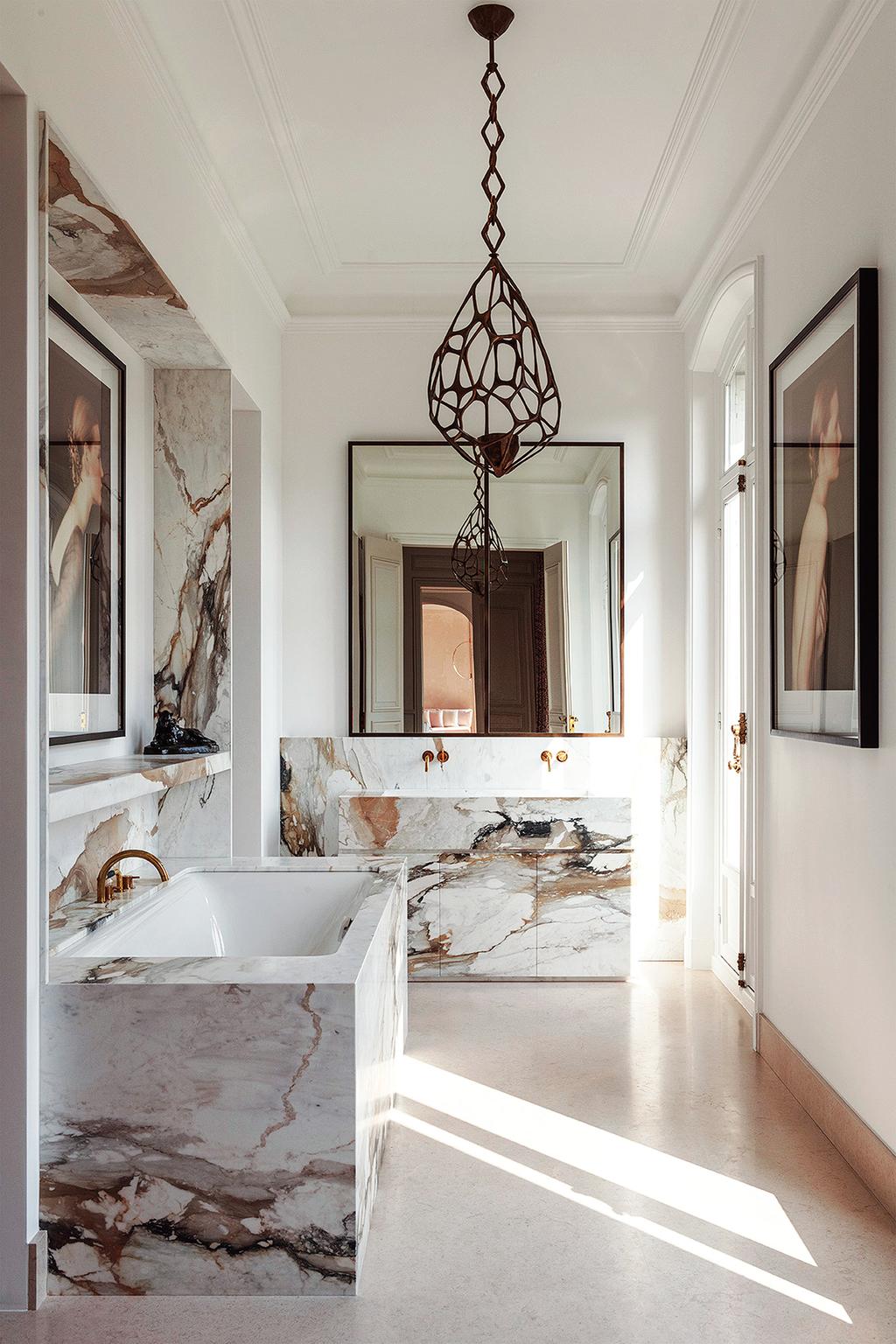 In a Paris apartment, Jaune Architects in collaboration with Marine Dalaloy and Paula Alvarez de Toledo design a bathroom with a chunky bathtub in Calacatta d'Oro marble.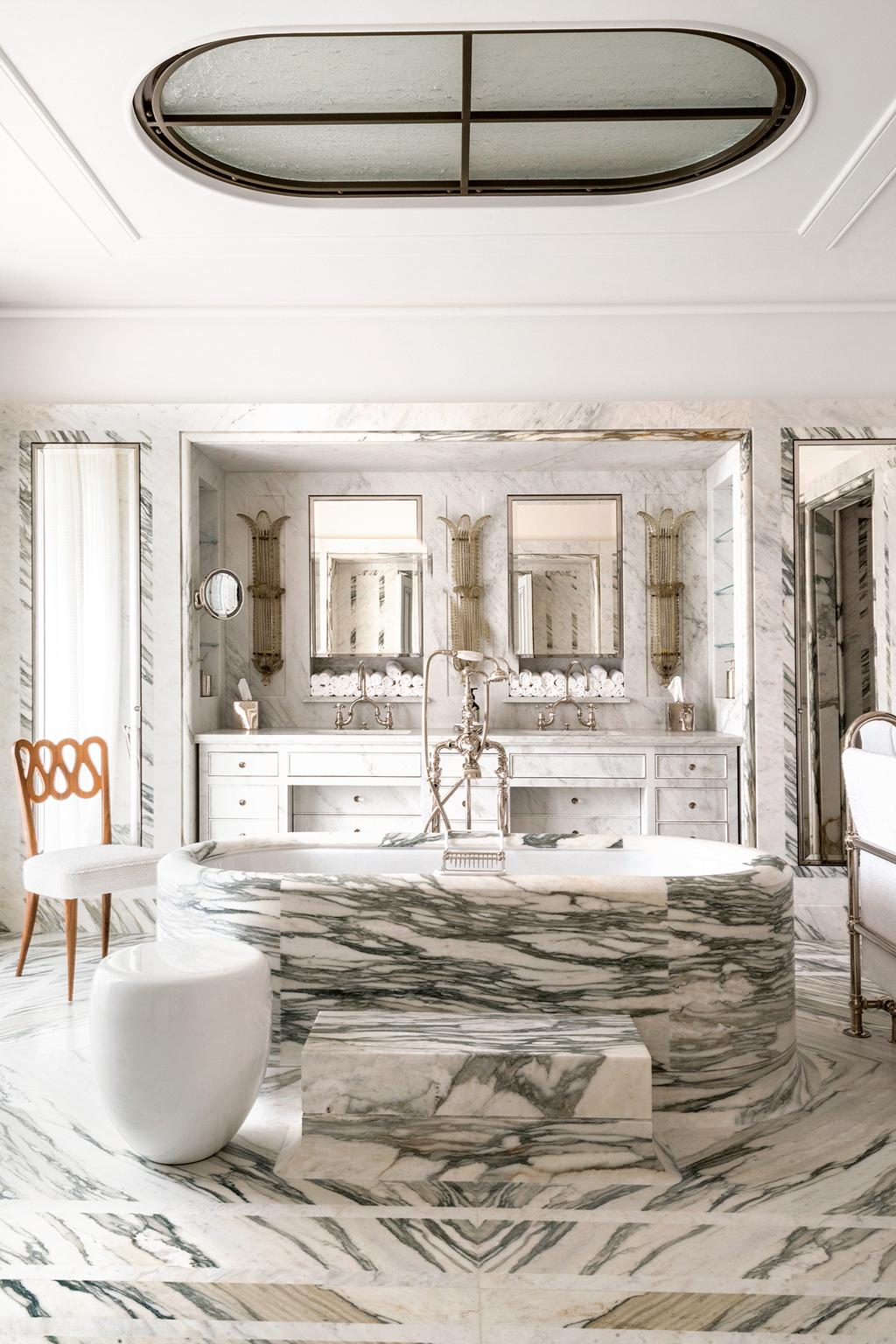 The master bathroom of Paris 16ème Townhouse, family home by Bryan O'Sullivan Studio, in art-deco style, honoring the original design of Henri Delagne. The elevated bathtub is in the center of the room, with a small staircase to reach it. The focal point of this bathroom design turns a bath into a ritual.
BILLIE SIDE TABLE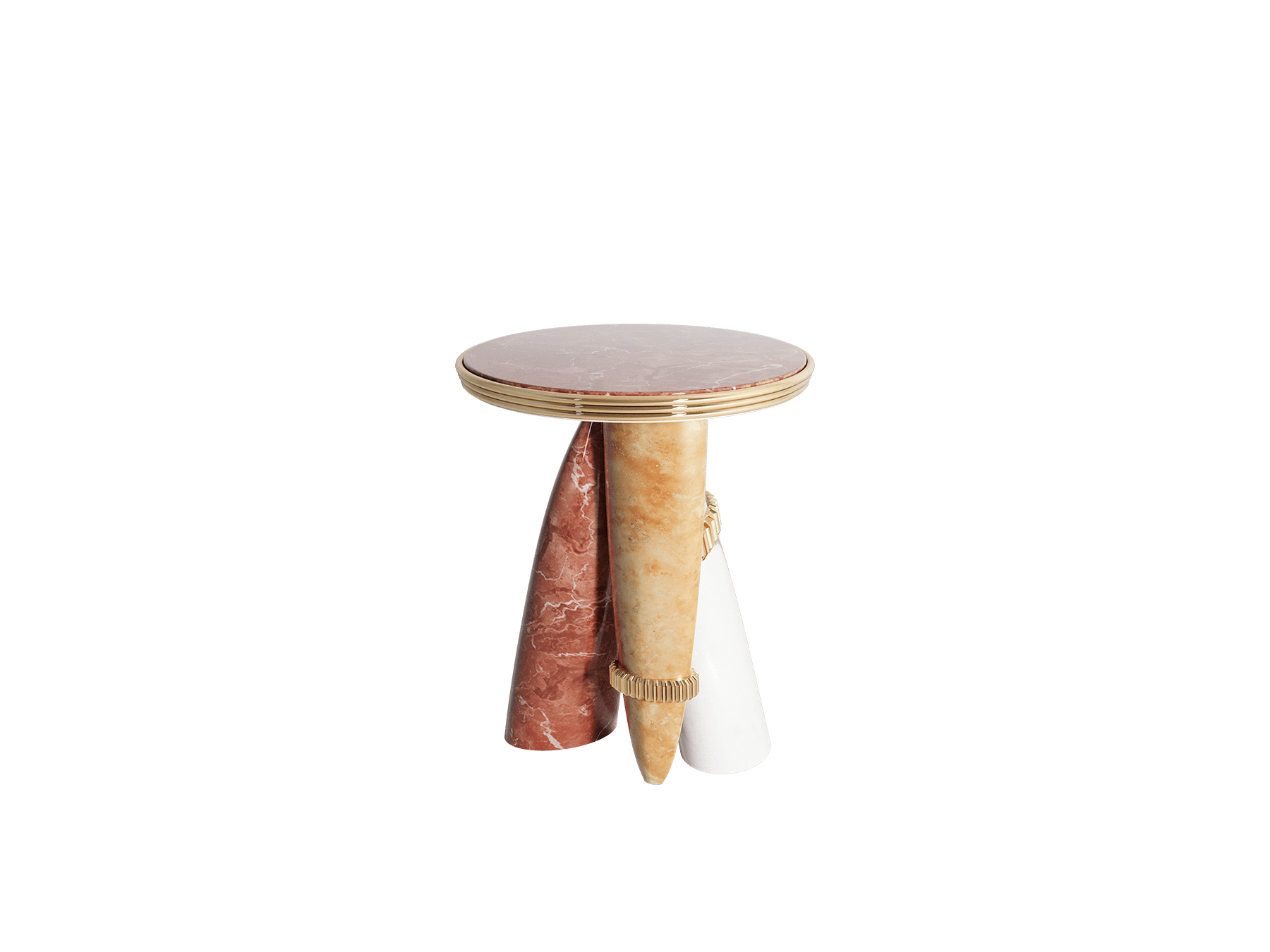 Billie by Hommés Studio owns a striking attitude and sculptural shapes. Created in daring materials this luxury side table promises to steal the show of any high-end interior design project.
Made of marble and stainless steel that goes perfectly next to a bathtub in a modern bathroom design project.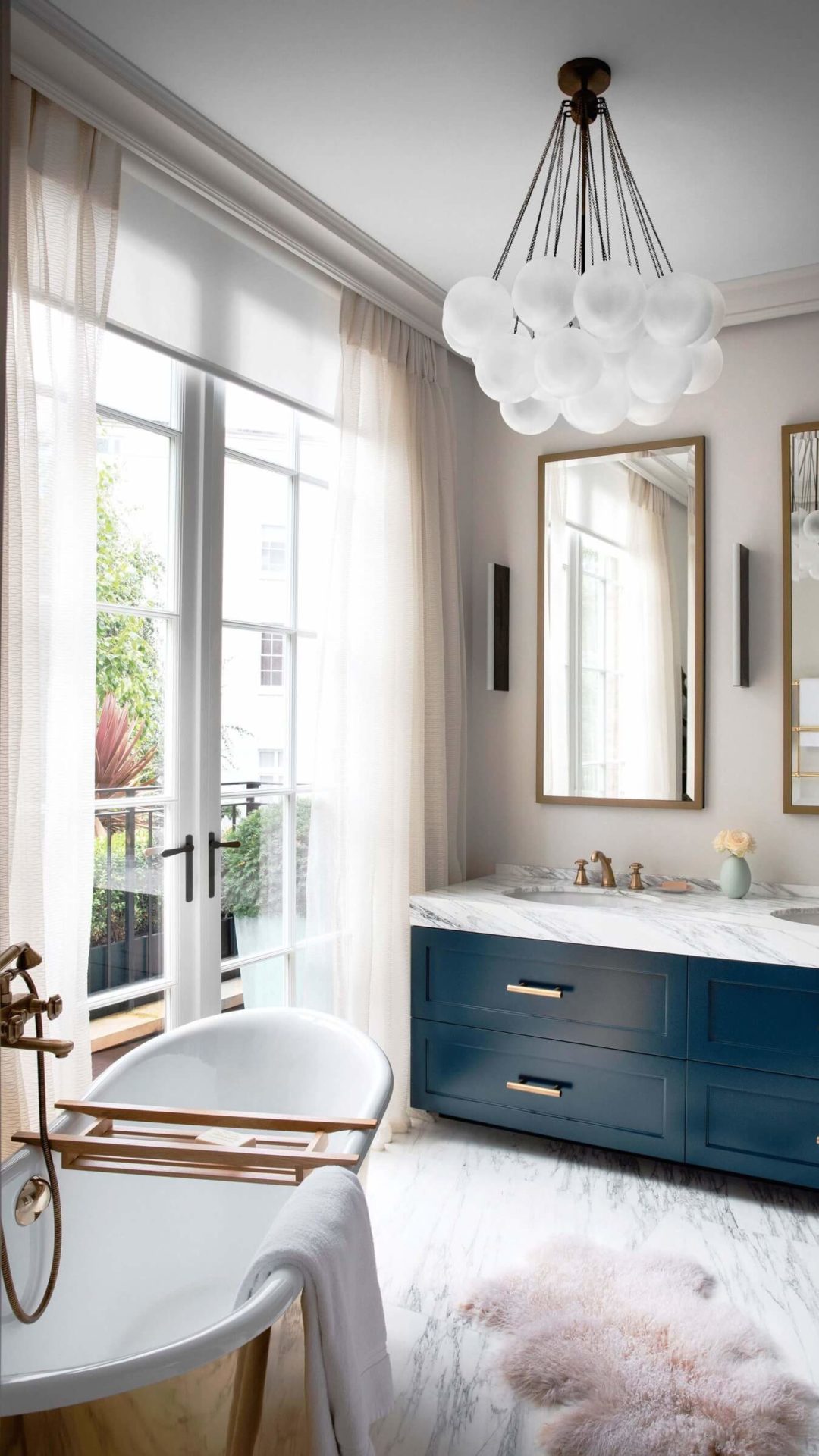 A golden bathtub in a family home in Notting Hill by Charles Mellersh shows that nothing ain't more precious than bath time.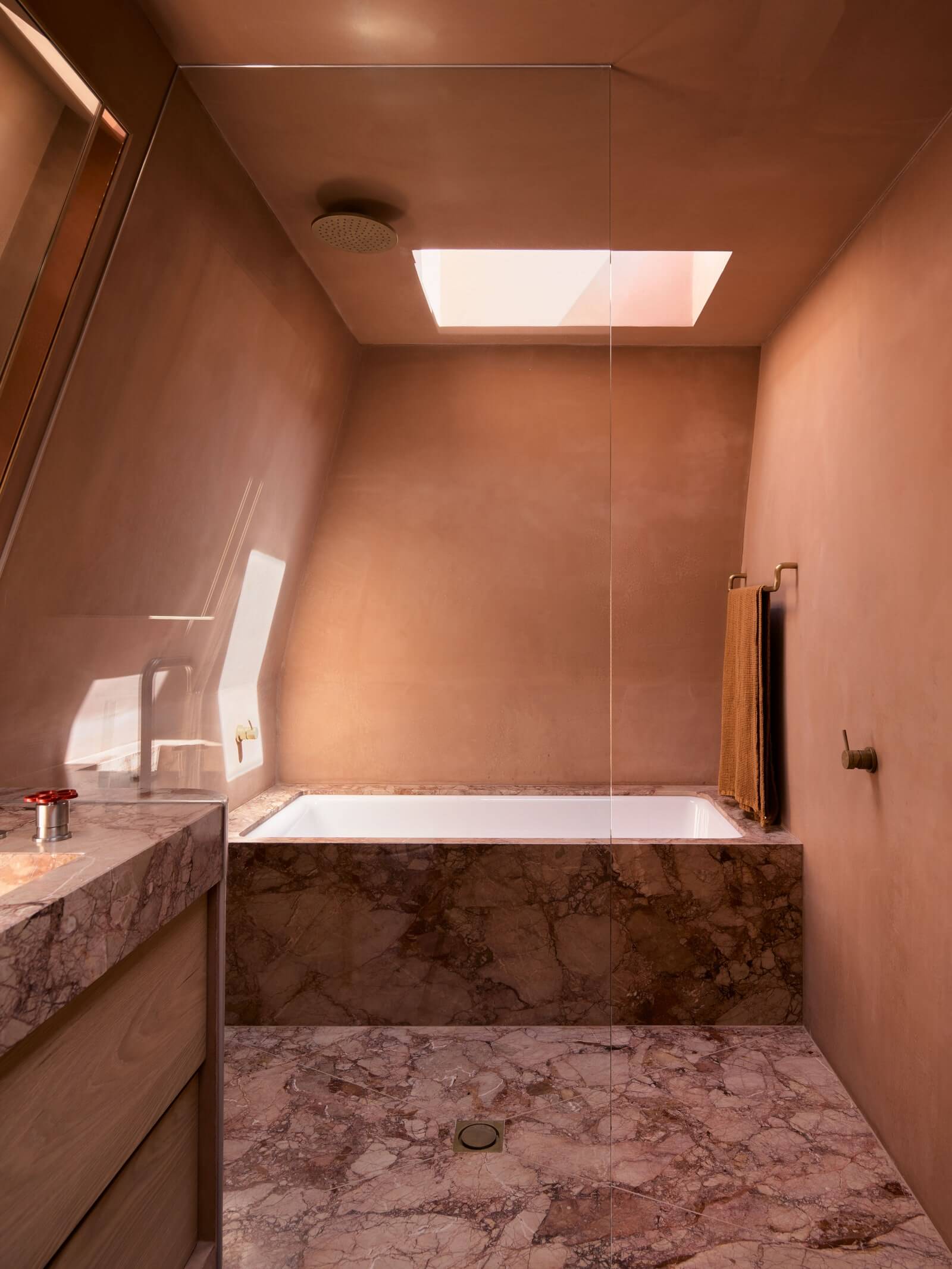 A bathroom with both a bathtub and cabin shower. For Troye Sivan's Melbourne nest, Flack Studio designed a space that allows the pop star to decide for a quick shower or a relaxation moment. Above the bathtub, there's a skylight that invites both sun- and moonlight in.
BATHROOM VANITY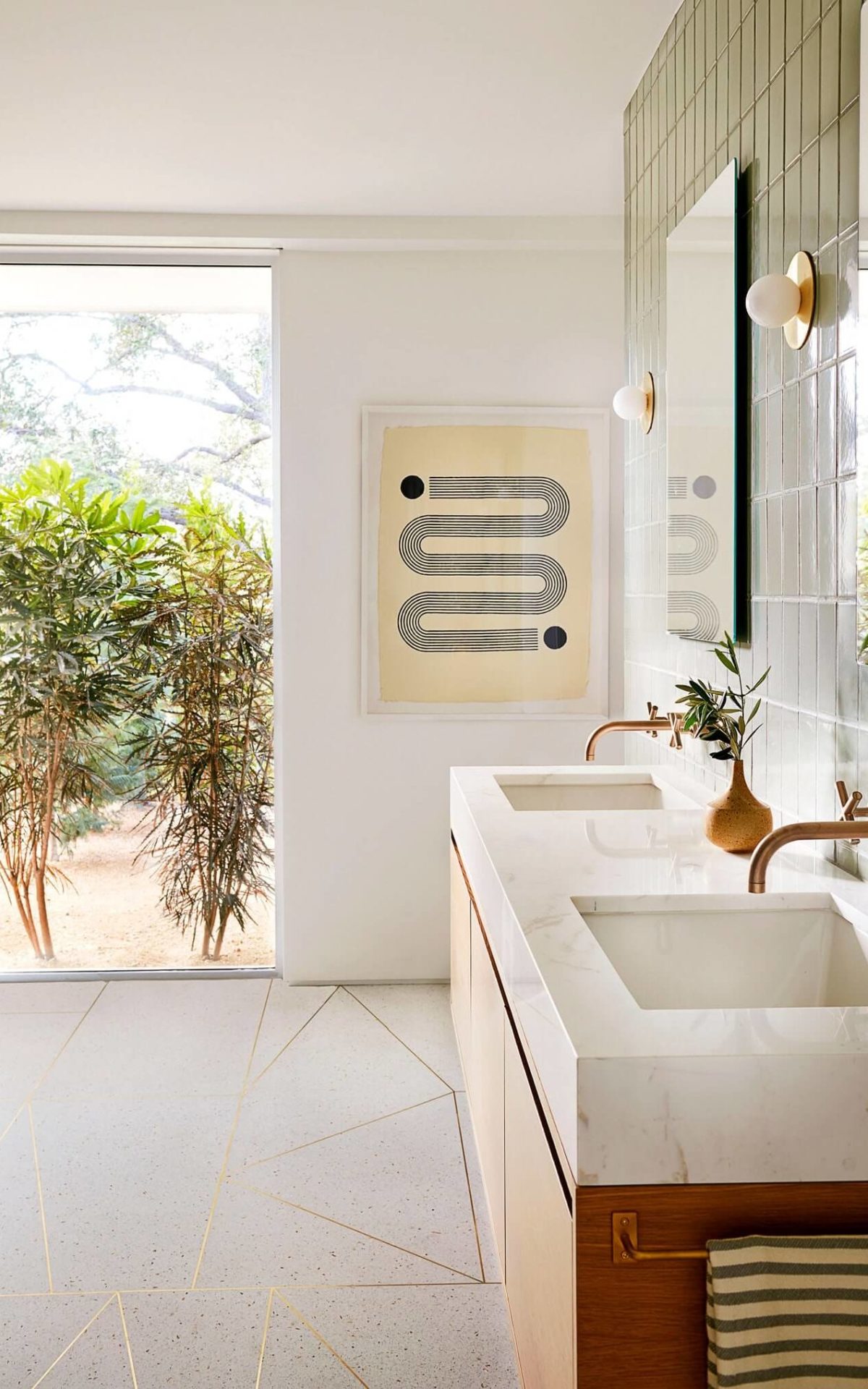 Minimal bathroom vanity in white marble for the home of Mandy Moore in Pasadena. Sarah Sherman Samuel, the interior designer in charge of the furnishings, combines an art deco terrazzo floor with a minimal vanity. The room is a modern bathroom design with unique features.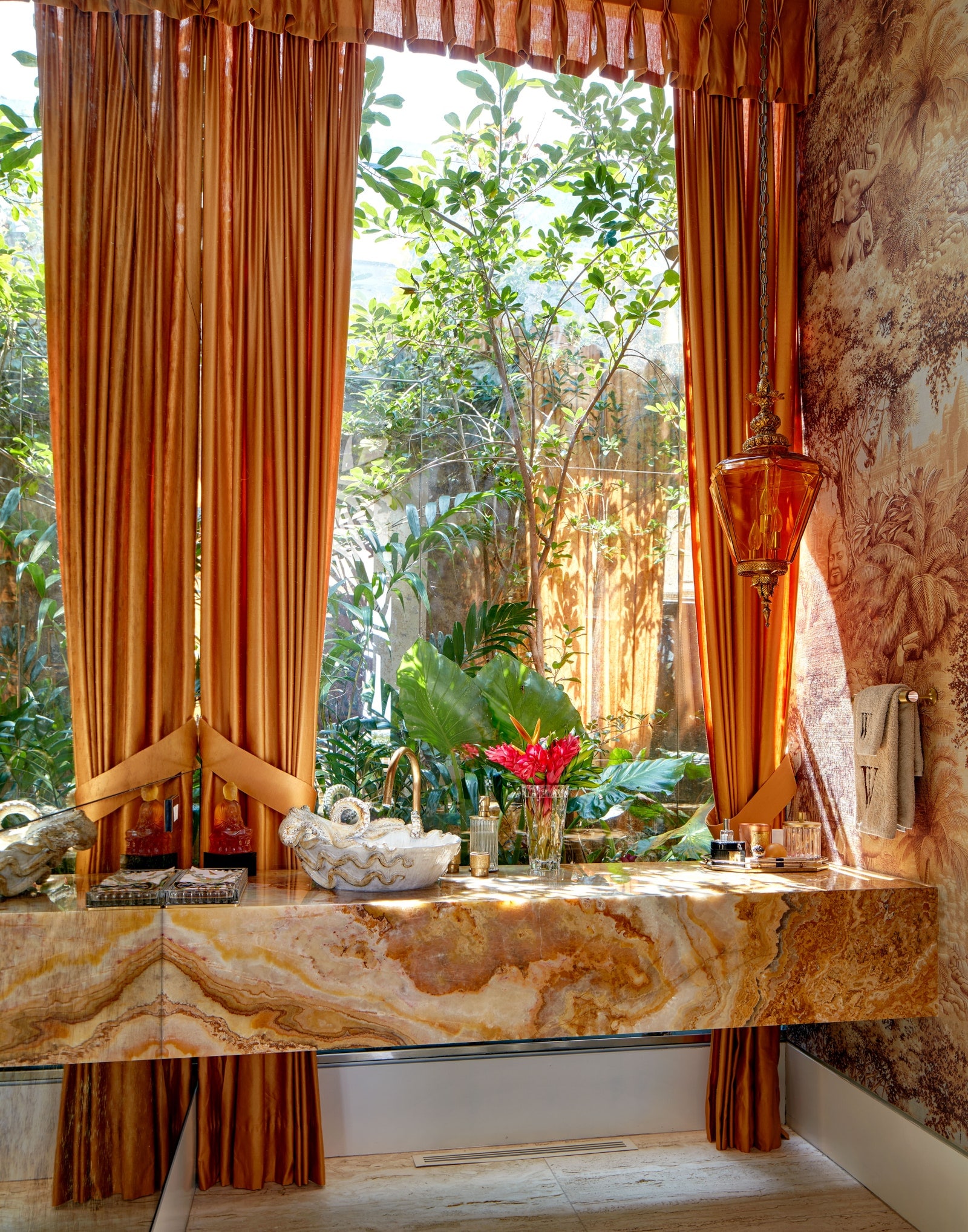 Kravitz Interiors, by Lenny Kravitz and for Kravitz's home in Beverly Hills. The residence has an extravagant onyx vanity.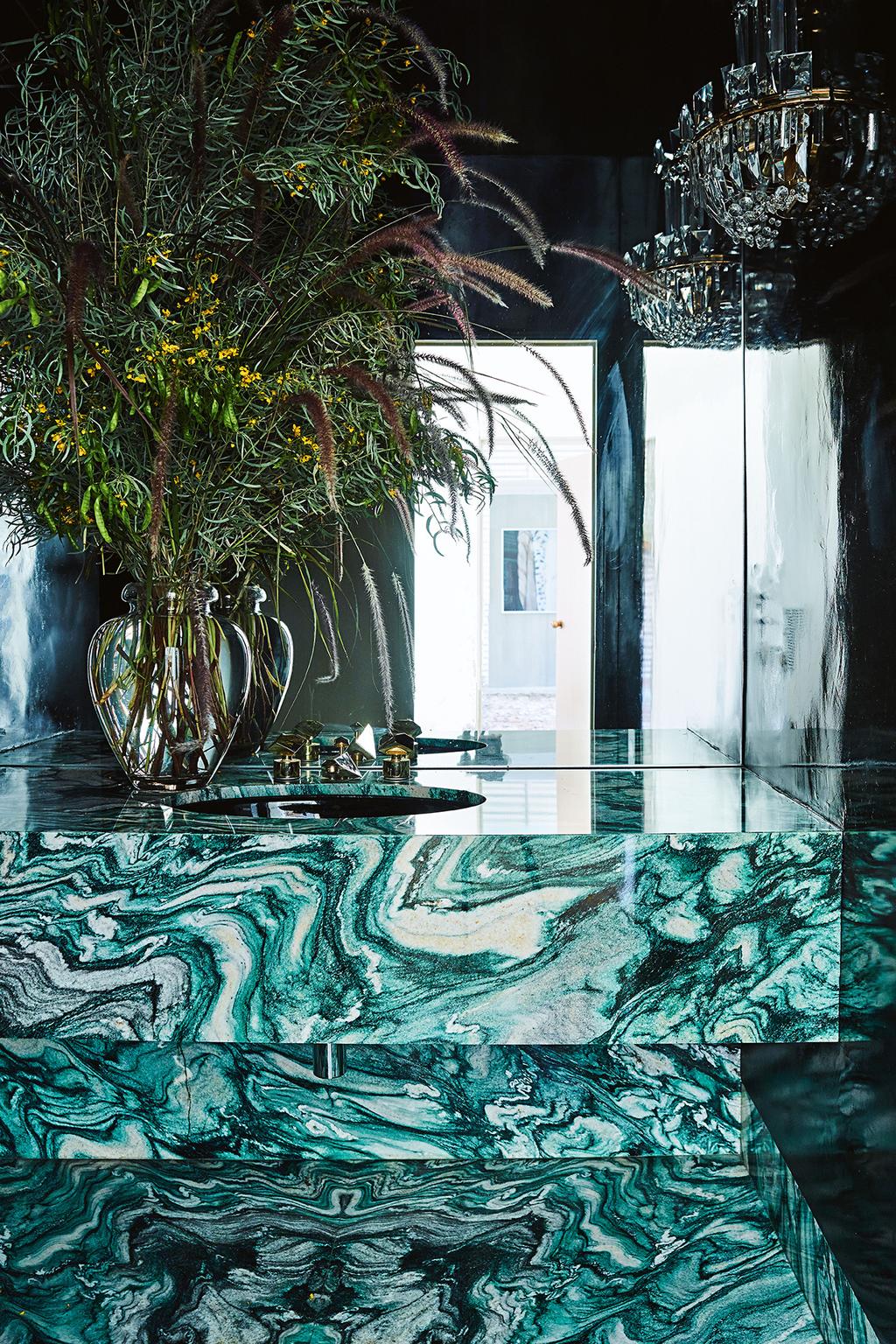 Flack Studio design a lavish bathroom with an emerald green vanity. The strong coloration is both hypnotic and luxurious.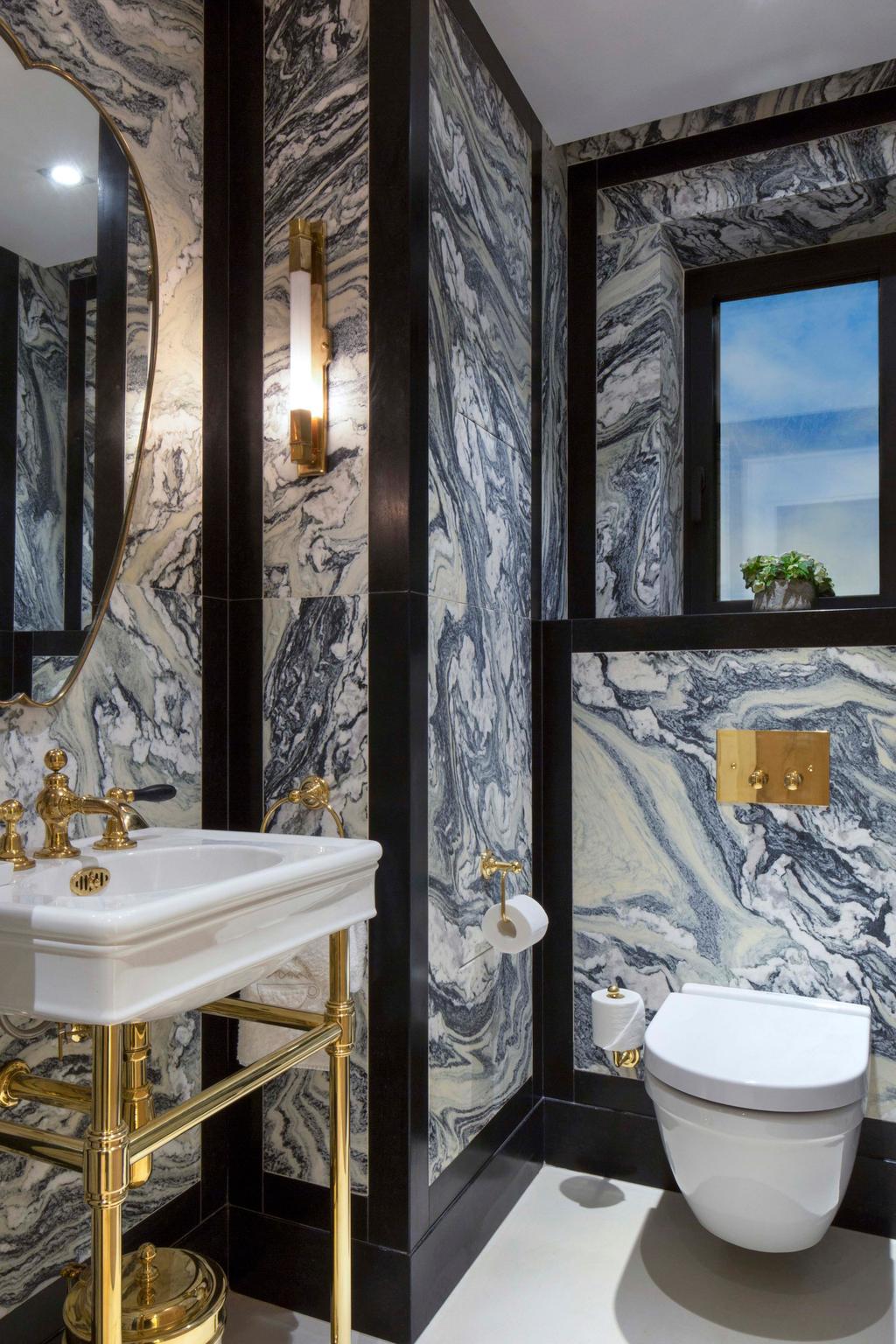 No vanity yet a striking vanity. Brian O'Sullivan Studio designs an apartment with the 1920s fair. The bathroom has a porcelain sink with stunning polished golden details.
MIRROR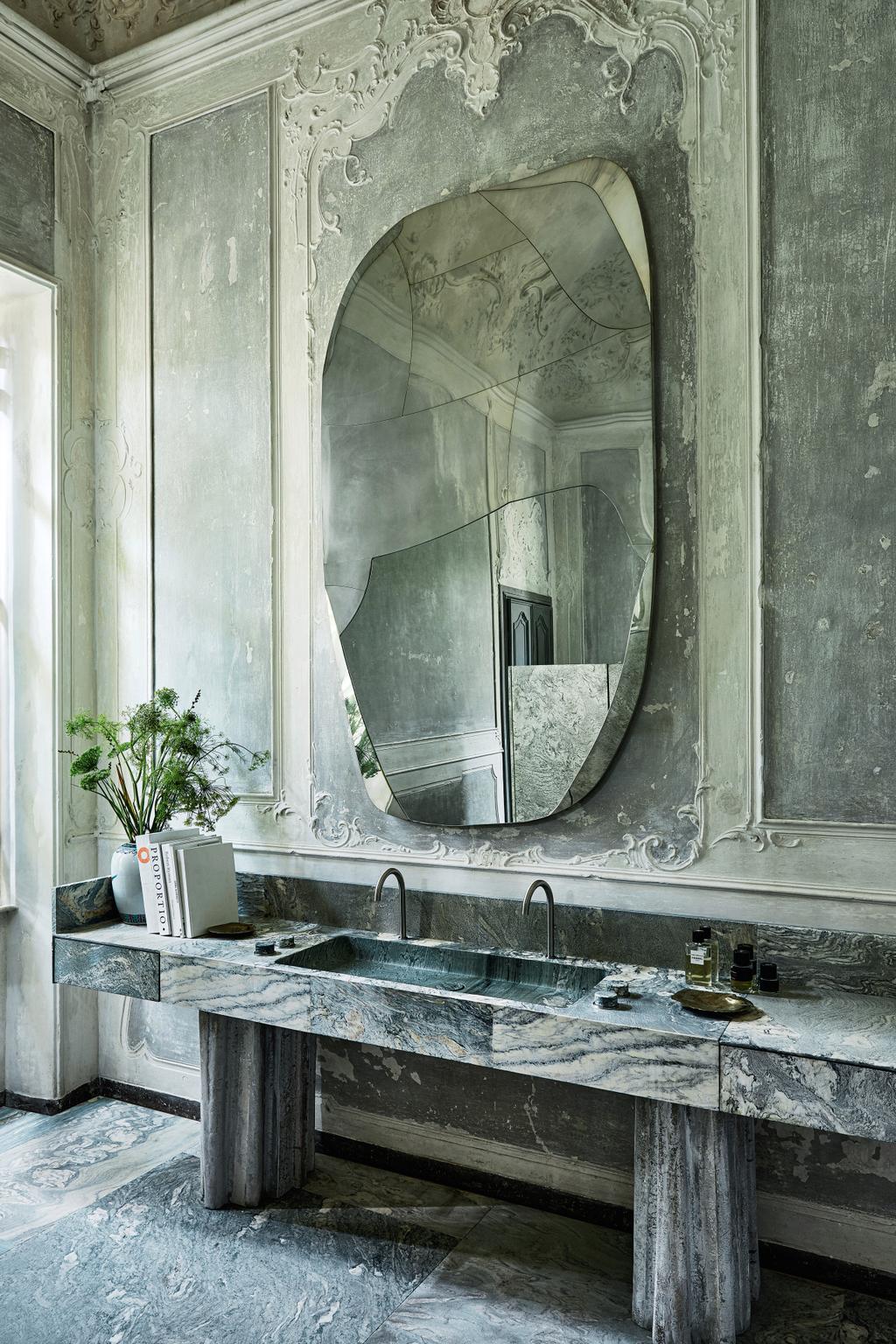 An 18th-century villa in Tuscany as imagined by Vicenzo de Cottis. In the monochromatic bathroom made of cipollino apuano marble, the mirror gives life to the bathroom design.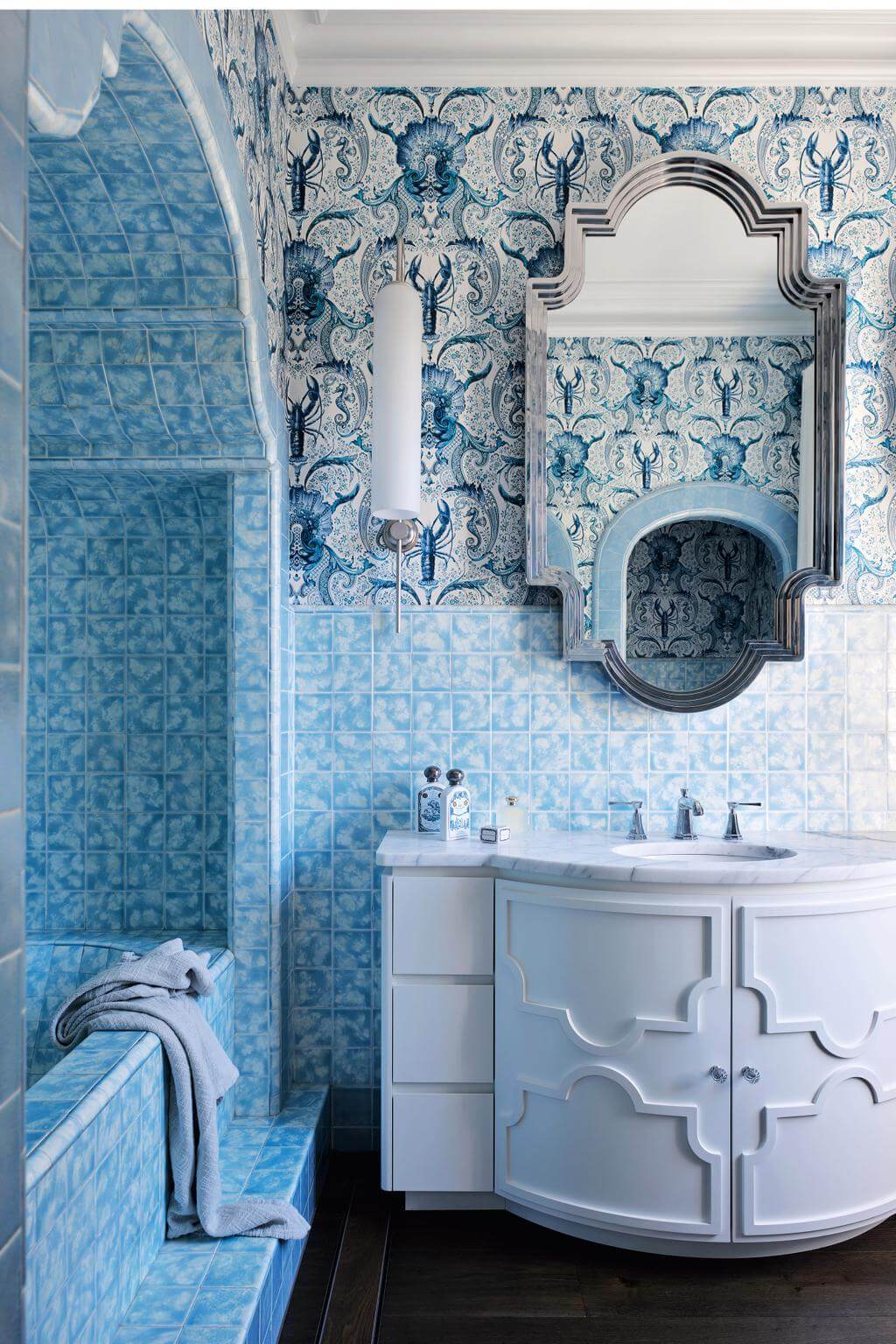 In a Mediterranean home in Sydney designed by Blainey North, the Australian talent designs a bathroom with a Moorish style. The modern mirror accentuates the details of the bathroom.
NILO MIRROR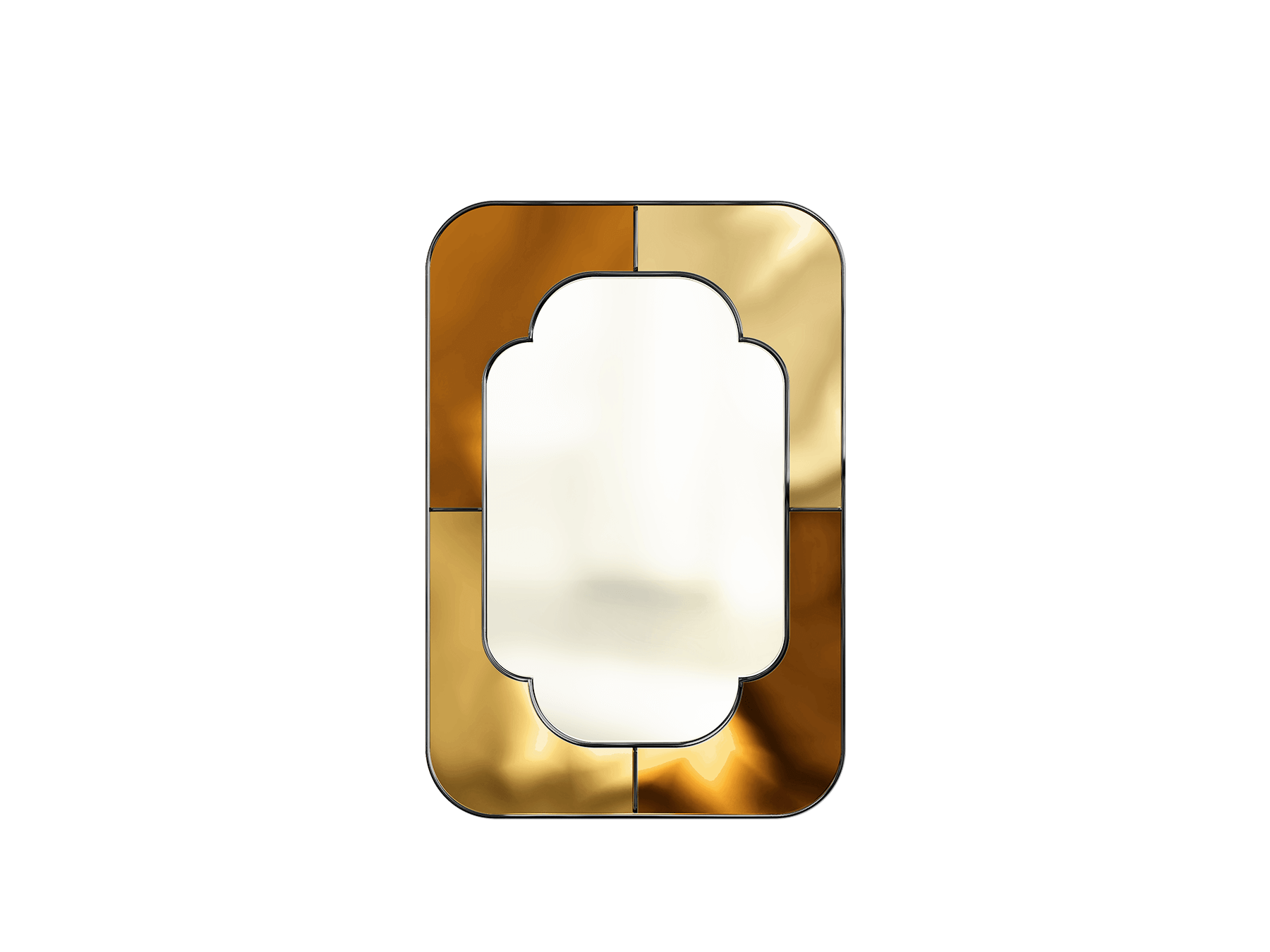 Nilo by Hommés Studio is a wall mirror featuring a stylish shape, a functional and decorative mirror that can help to brighten up a dark hallway or corner.
A modern mirror with a vintage look, inspired by an art deco vibe, is ideal for elevating any room decoration.
LUSH MIRROR
Lush Wall Mirror by Hommés Studio is an Art Deco mirror, perfect for a luxury entrance hall design. It carries us to another dimension through its exuberant shapes.
The primary function of a mirror is to prolong identity by its reflection, whether our own or from the surrounding space.
LIGHTING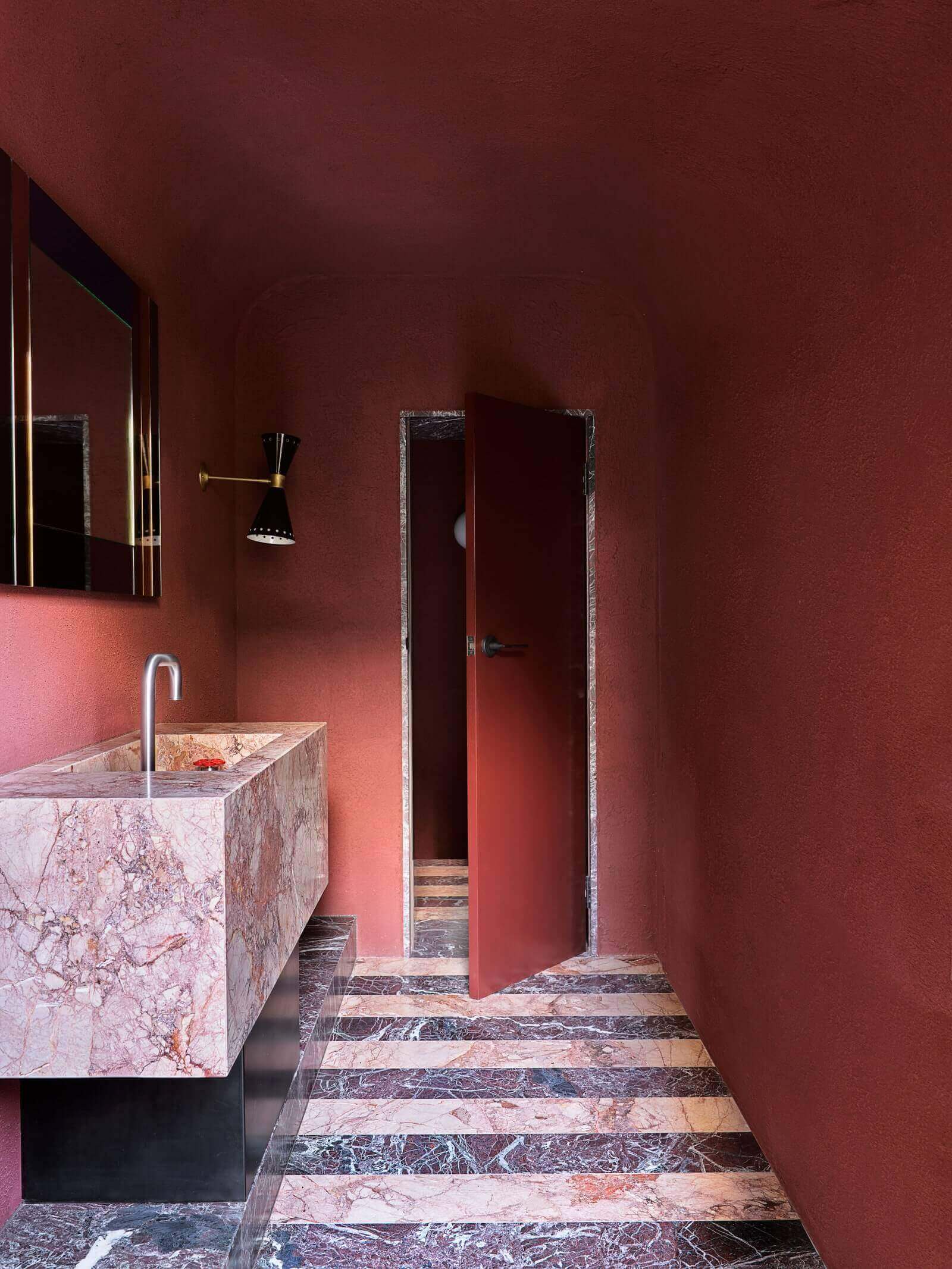 Troye Sivan's powder room is a rusty-red dark room. The elegant coloration is enhanced by soft and warm light. In this bathroom design of Flack Studio, sconces are essential.
COCOON SCONCE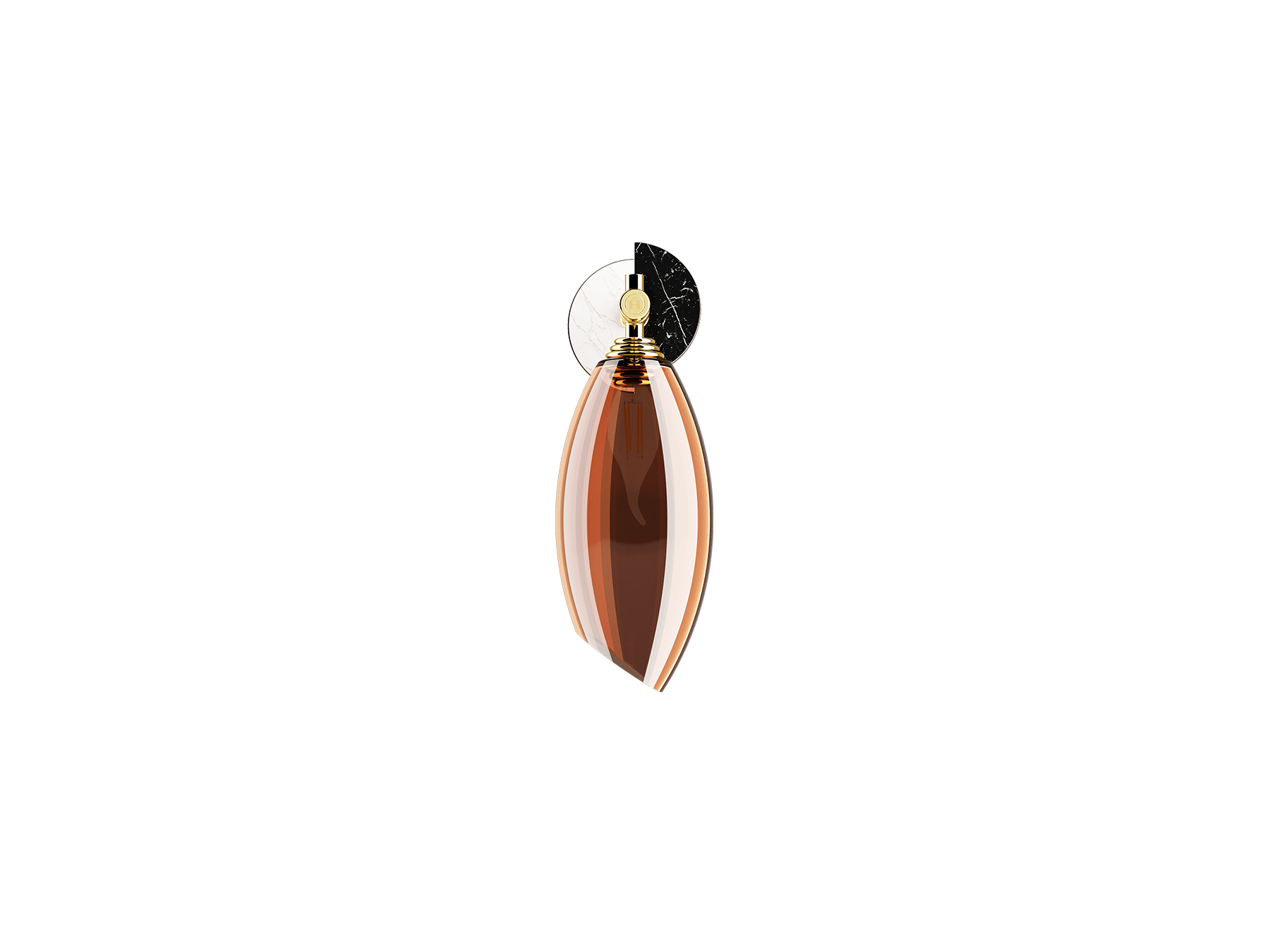 Cocoon Wall Lamp by Hommés Studio was inspired by the shapes of Art Deco jewels. It was designed to bring elegance and character to any living area. A luxury wall lamp for a high-end interior design project.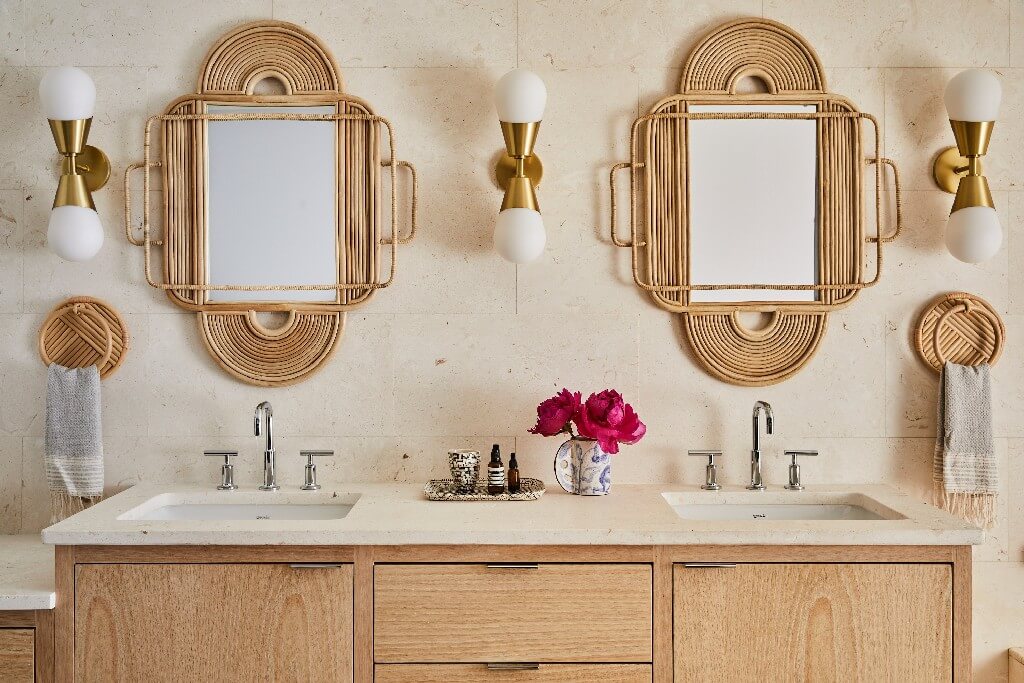 Wall lamps are the focal point in this boho-chic bathroom design of Jennifer Bunsa.
LEAFUS WALL LAMP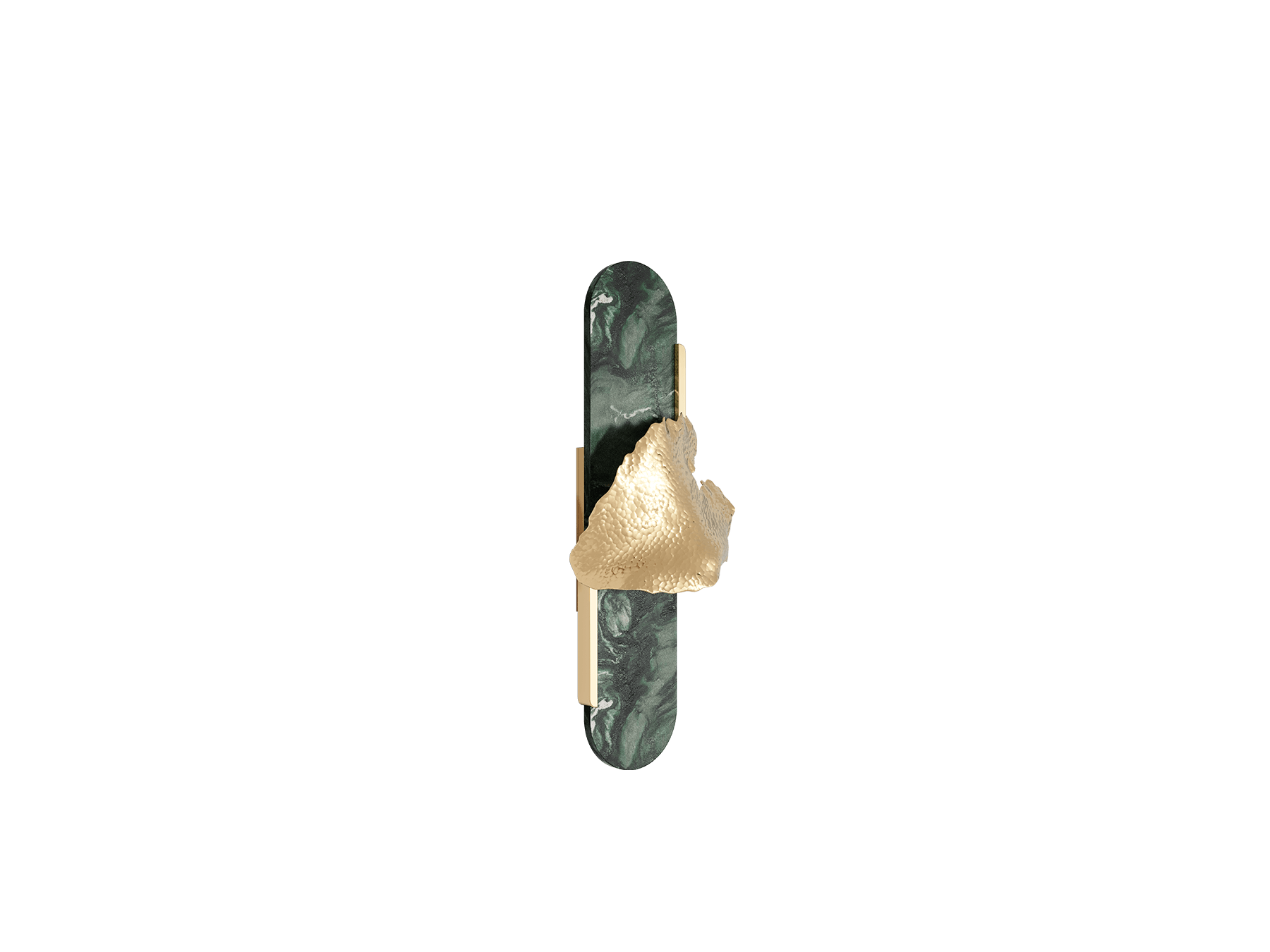 Leafus Wall lamp by Hommés Studio is like a subtle breeze of fresh and modern design. A luxury wall lamp with an organic and elegant shape. Nature-inspired, this design lamp is perfect for a high-end interior design project.
ACCESSORIES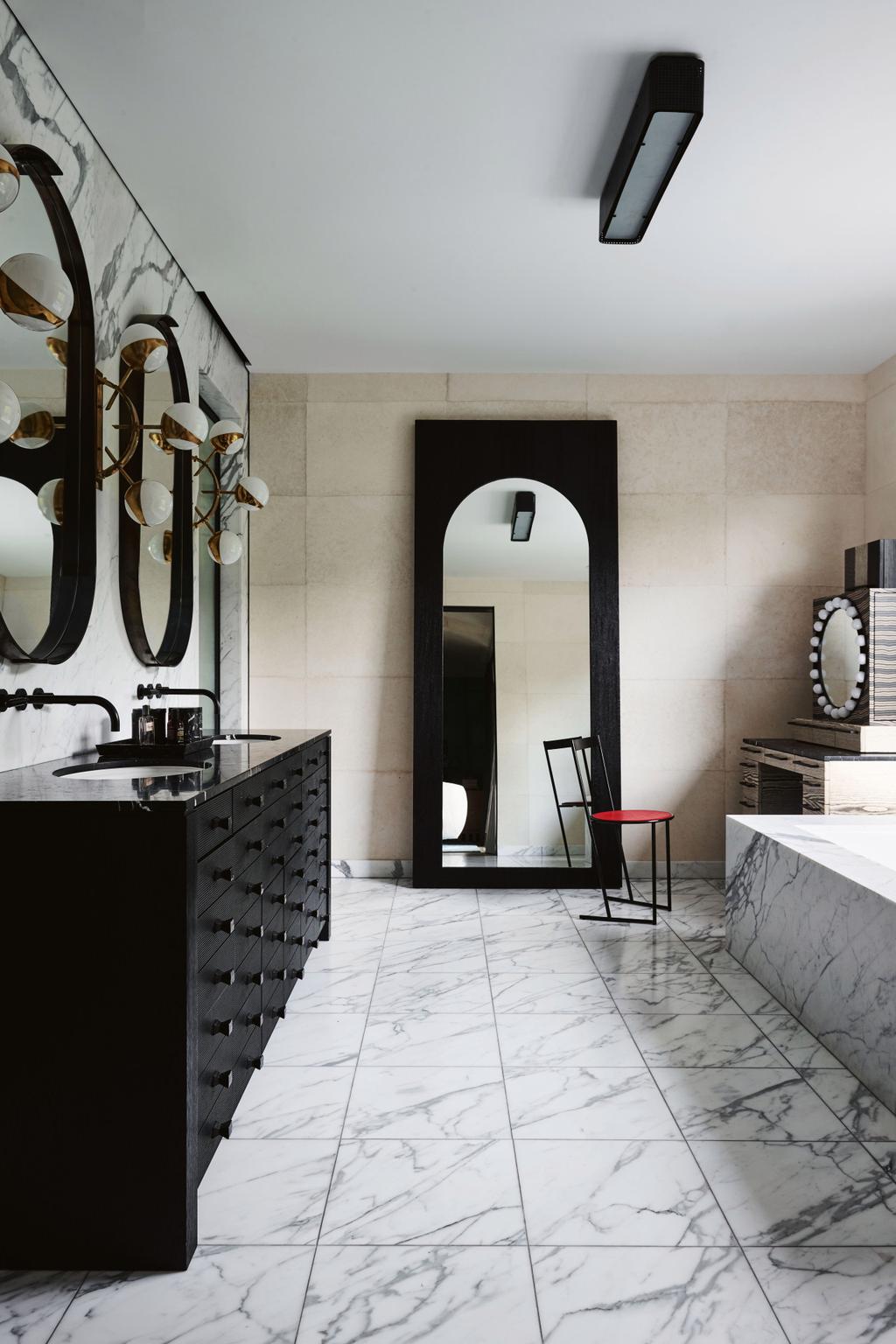 The home of the artist Lana Gomez is a black canvas where design accents and colors bursting. Lana Gomez herself teamed up with Kelly Wearstler to design her dream home. The bathroom design combines classic elements, such as the wood vanity and the marble floor. In contrast, the duo places modern elements, such as a Bauhaus-like chair, a Memphis design mirror and a luxury modern dressing table.
CLAIRE DRESSING TABLE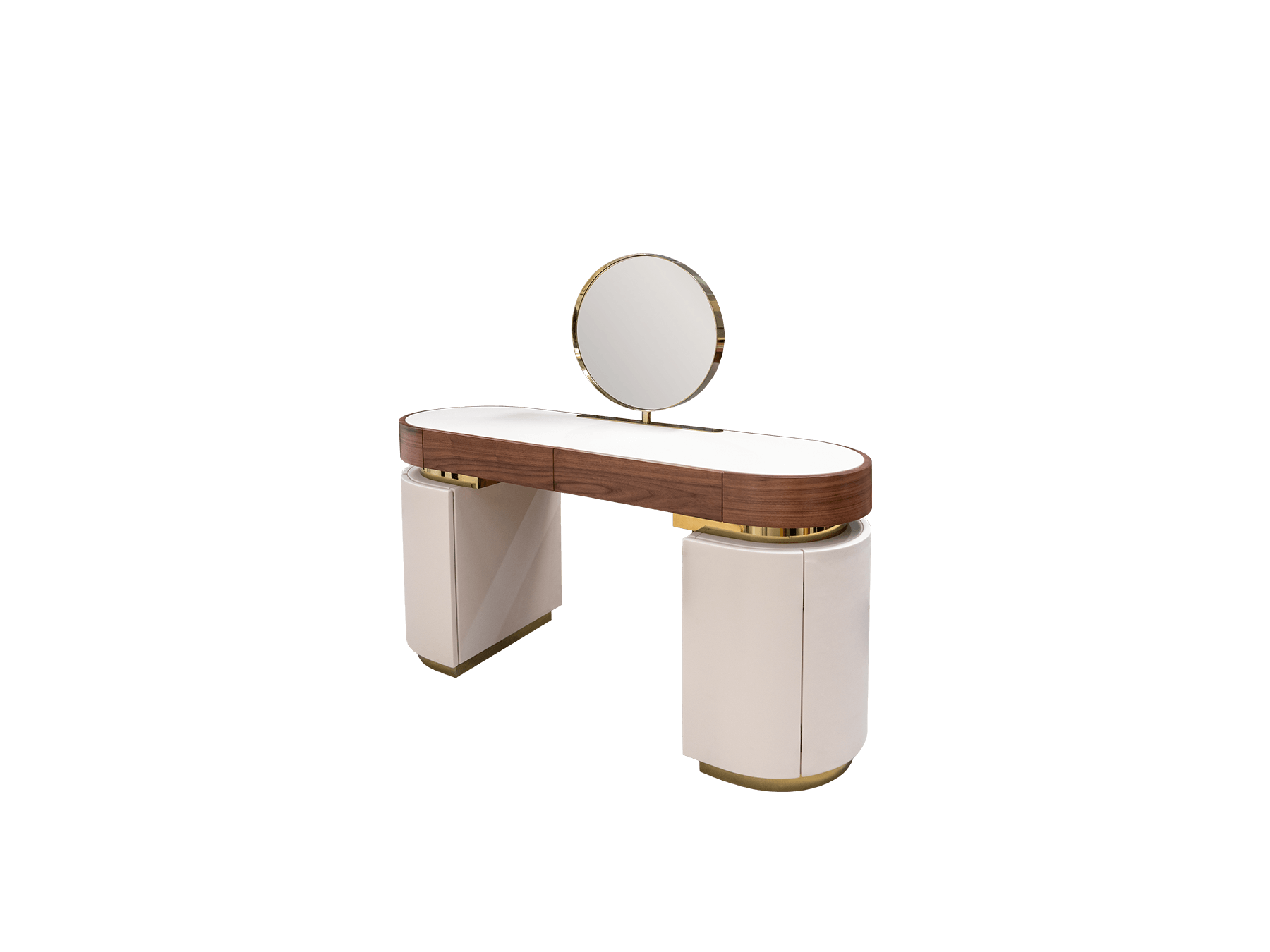 Claire Dressing Table embraced an Art Deco vibe with curvy and opulent shapes. This eye-catchy piece owns the promise of enriching any master bedroom design project.
Even though most people choose to place the dressing table in the bedroom, it will elevate your master bathroom design project.

Discover more ideas for your modern bathroom design project with our article Modern Bathroom Design For Residential Projects and take a peek at the Bathroom Design moodboard on Hommés Studio Pinterest.