The psychology of color plays the leading role when deciding on the best paint color for a bedroom.
If you're wondering what color psychology is, take a minute to discover it with our article Color Psychology In Interior Design. It will provide you with insightful information to help you choose the perfect hue for a dreamy bedroom.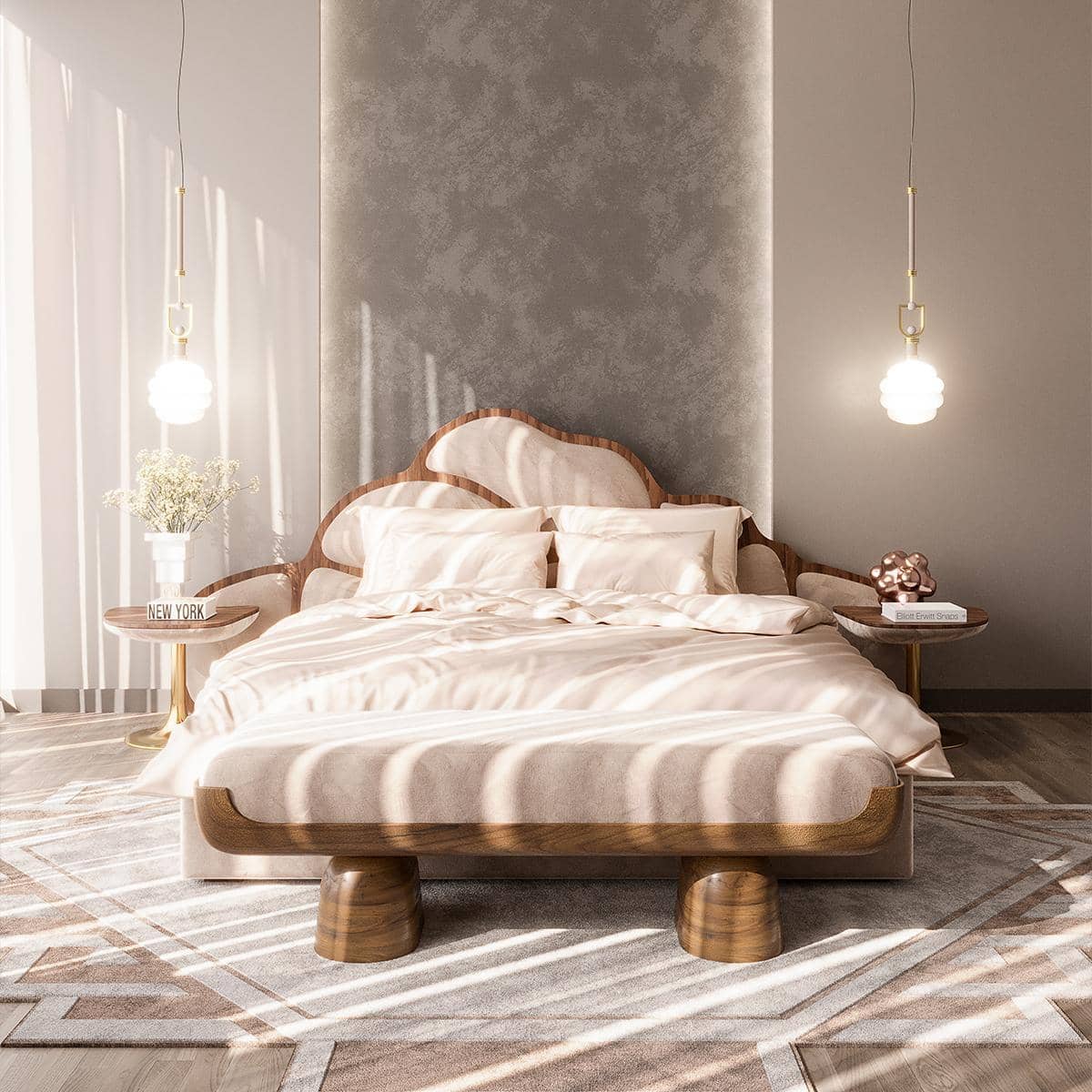 Color is a matter of aesthetics, but above all, it is a matter of emotion. That is precisely what color psychology is about. For this reason, it sets the importance of a carefully selected paint color for a bedroom. The space organization, textures, lighting and furniture design will help you ground an interior design style. Nevertheless, the perception of each one of these features hangs on the color palette of the room.

THE BEST PAINT COLOR FOR A BEDROOM
Natural colors, mainly neutral and earthy hues, are the best coloring option for a bedroom. A natural color palette is the starting point for a soothing bedroom. Some colors are remarkably associated with interior design conventions. For instance, beige is a color we expect to find in hotel rooms, and it is a pigment that outsets a feeling of security and coziness.
SANDY HUES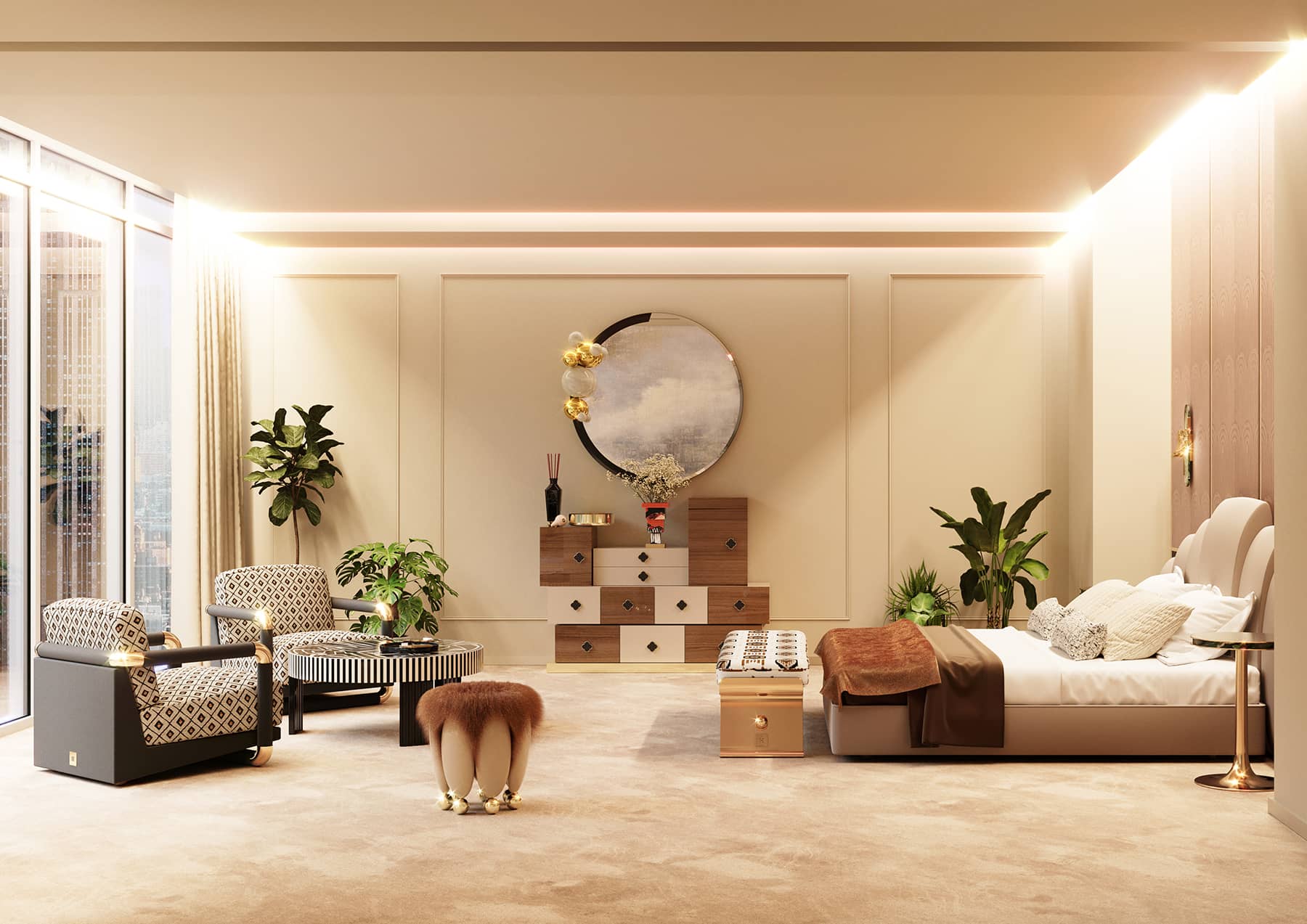 Sandy hues, such as beige, cream and taupe, are timeless painting colors for bedrooms. There's no doubt they bring elegance to the room but mostly, they create a warm and wrapping atmosphere for a good night of sleep.
OLIVE GREEN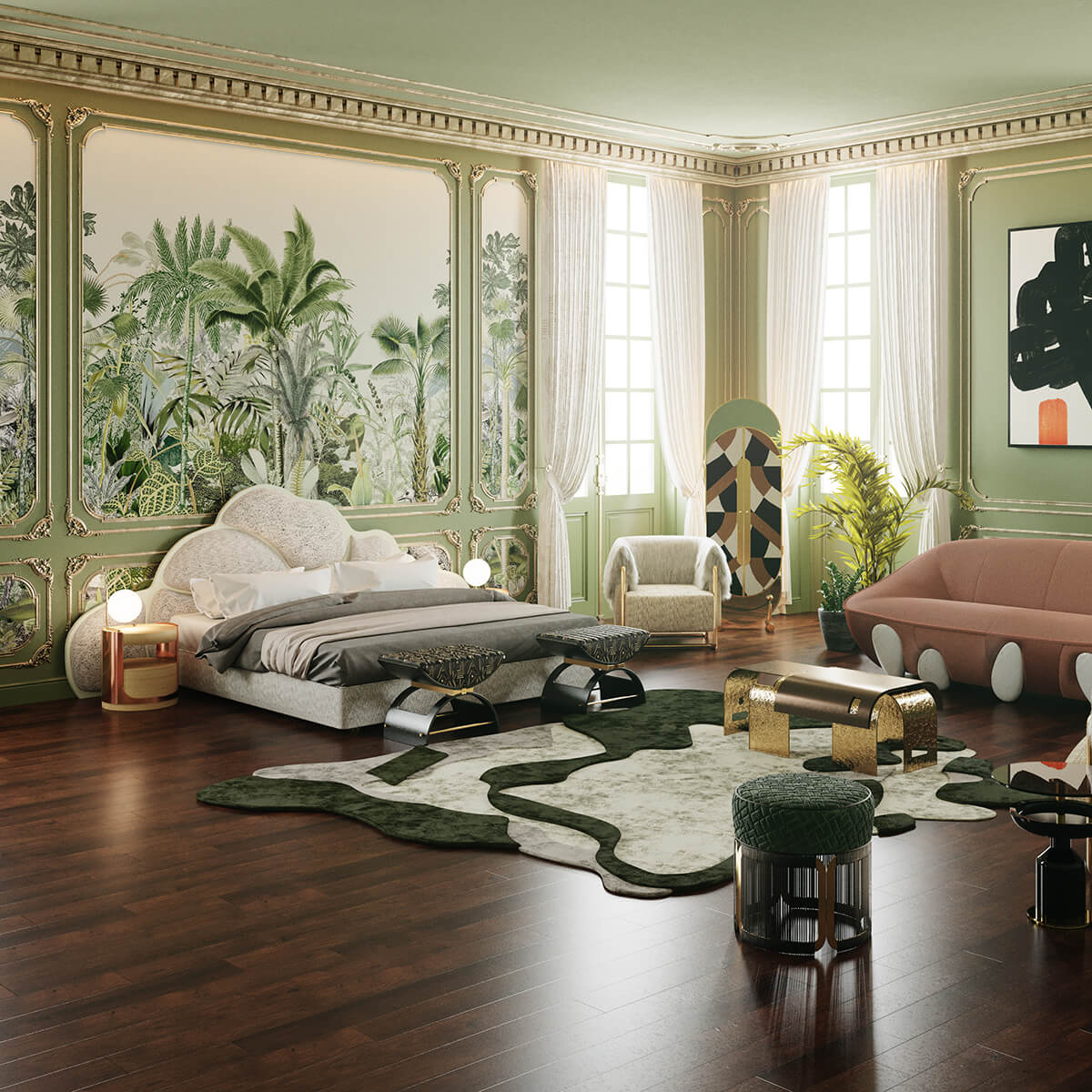 Despite being one of the Fall 2021 Interior Color Trends, Olive Green is a muted natural hue that brings outdoors indoors. In addition, it allows a healthful and mindful ambiance.

Green is a great paint color for a bedroom because it also represents nature, growth, fertility, and prospect.
BLUE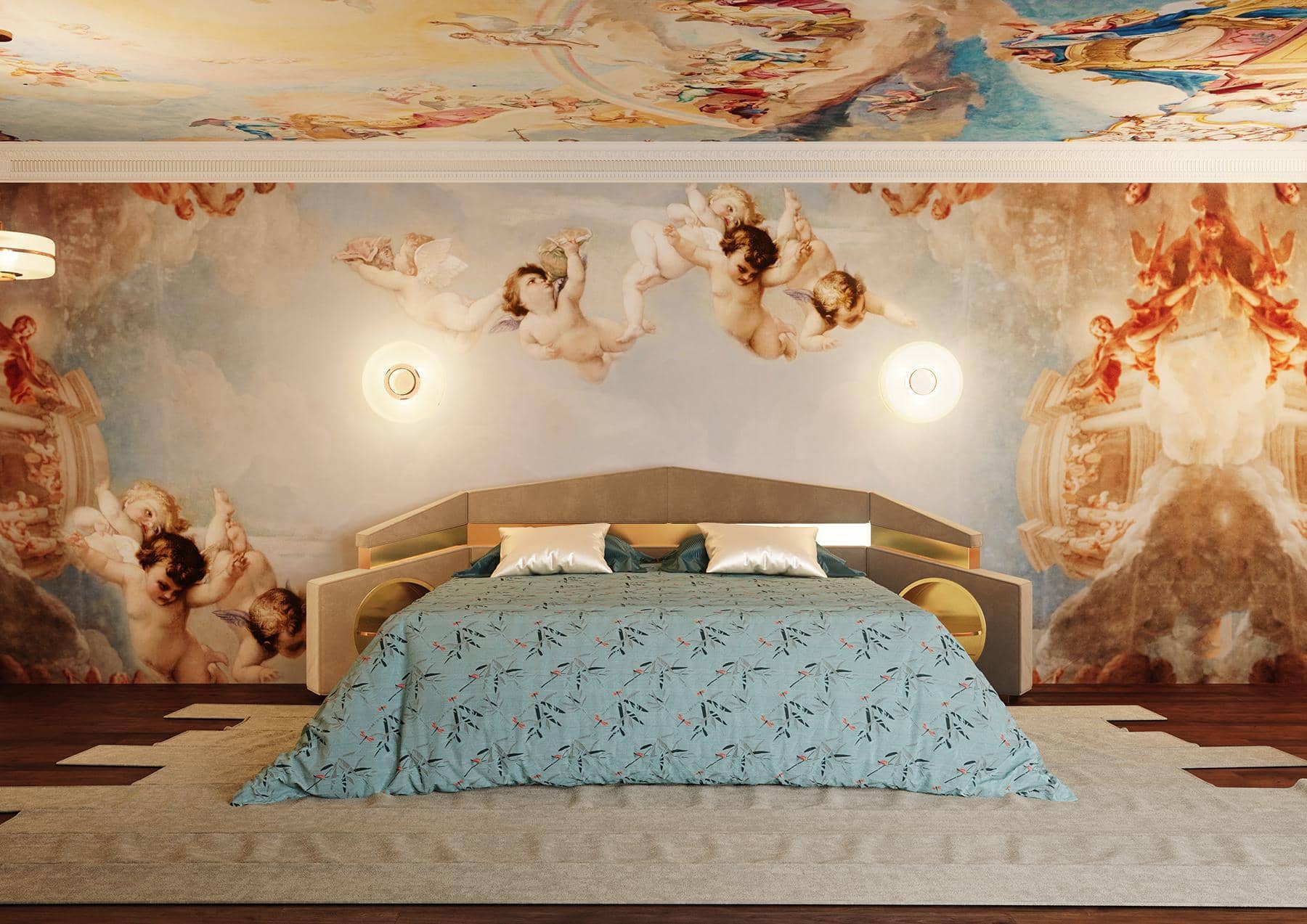 This heavenly pigment is the color that stands for calmness. Above any other color, it is the color blue that creates the most tranquil atmosphere of all. The lighter the blue, the more soothing the bedroom feels, and blue is perhaps the best color paint for a bedroom.
PINK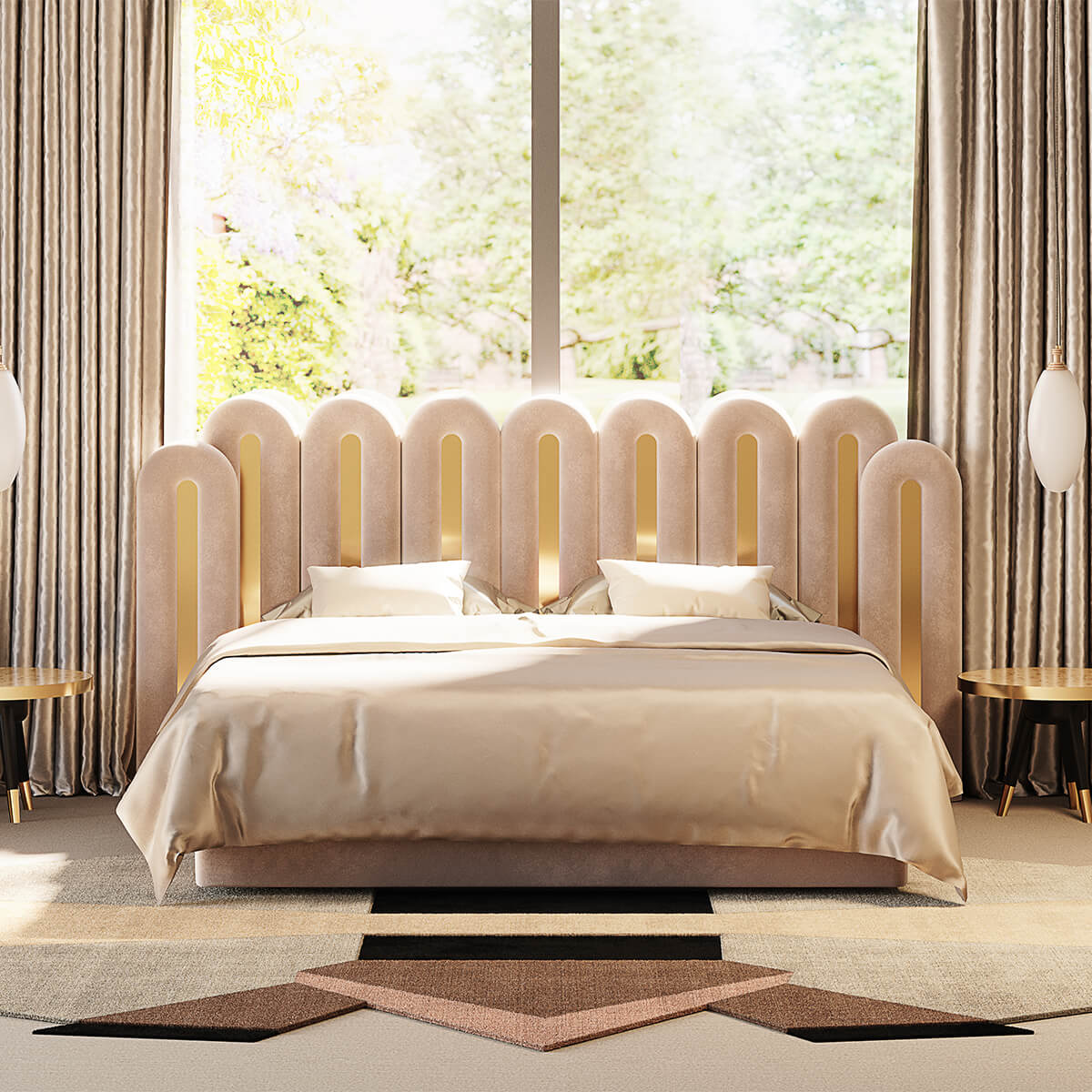 Pale pink is a good color paint for a bedroom as well. Pink, peachy and champagne hues create a restful slumber.
While some colors may vary in their intensity, such as blue since light blue and navy blue both work on a relaxing bedroom, when it comes to pink it is better to stick to muted and pale shades of pink. For instance, bright pink can be unsettling since it boosts both alertness and energy.

Adding to this, pink is one of the trendiest colors this Fall.
DO YOU LOVE INTERIOR DESIGN?
Since you have come this far, we kindly invite you to download Hommés Studio Catalog and discover furniture and lighting designed by designer lovers for design lovers.
Pay a visit to our soul sister ACH Collection as well. You'll be delighted to discover a beautiful design of high-end homeware and pet accessories.

Source Vogue AU