Some people are born knowing exactly who they're meant to be.
Carrie Livingston is one of them.
Her website says that ever since she was a teenager, she knew that she wanted to spend her time creating beautiful spaces.
She works closely with her clients to ensure the vision for each project is executed seamlessly, while attention to detail is never forgotten.
Let's discover some incredible entrance halls designed by Carrie Livingston.

Livingston's career took off when she moved to New York and started working at Ralph Lauren Interiors, where she gained valuable experience while working on several notable projects.
It was through this work with Ralph Lauren that Livingston began to develop her exquisitely sophisticated signature style: a mix of both modern and classic, her love for vintage finds, and her passionate love for art. Building on these inspirations, she opened Carrie Livingston Design, her own design firm in 2004.
Livingston has been busy traveling the world, finding unique, one-of-a-kind pieces to create stunning residential and commercial projects in places as far-flung as Moscow, London, St. Barths and Sardinia.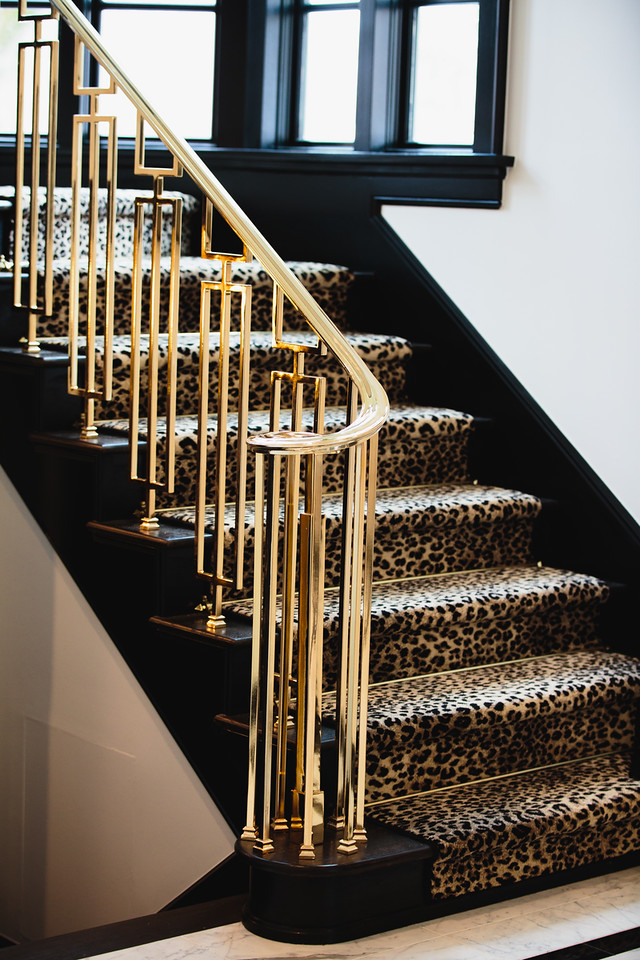 Carrie Livingston continues to run her full-time design firm from her Beverly Hills and London Offices.
Not only does the interior designer have the gift to develop these incredible projects as she also has a big heart. In October 2011, she opened her penthouse office to the public as a pop-up gallery to help raise funds for UCLA's Early Childhood Partial Hospitalization Program.
"To me, good design is a collaboration of location, feeling, and time," noted Carrie Livingston in the "about" section of her website. "I take each project as a unique opportunity to do something impactful and unexpected but in an accessible and livable way."
And that is clearly reflected in the incredible entrance halls she designs, whose glamour can be felt in these pictures.
Follow the inspirational, creative work of Carrie Livingston
"Carrie Livingston's attention to detail, impeccable taste and international design experience combine to create unique spaces."
Check out the designer's website and Carrie Livingston's Instagram account where she shares her stunning projects, and sources of inspiration.
We really hope you liked our article. Feel free to pin all the images to your favorite Pinterest board or to print it and use it on your projects' mood boards. You can also visit our Pinterest boards in order to get more inspirations.
Get more ideas for your projects and find functional, stylish and sizable lighting and furniture choices: