In need of inspiration to start a new outdoor decor project? Check it out! We have gathered the best ones from top celebrity homes!
Have you ever dreamed of designing an outdoor space that looks like it out of a movie? Well, you are lucky because we are here to help you achieve that perfect look with the best inspirations: celebrity homes! You know the type – perfectly curated outdoor areas that exude style, luxury, and relaxation all at once.
Whether you need to design a small balcony or a sprawling garden, we have selected the best outdoor decor from celebrity homes that will help you to transform any exterior into a chic oasis that will impress your clients and assemble the perfect scenario that will make the Spring and Summer days last longer.
From choosing the right furniture and accessories to creating an inviting ambiance, we have got you covered. So, let's dive into the world of celebrity outdoor decor and start making a star-worthy outdoor area!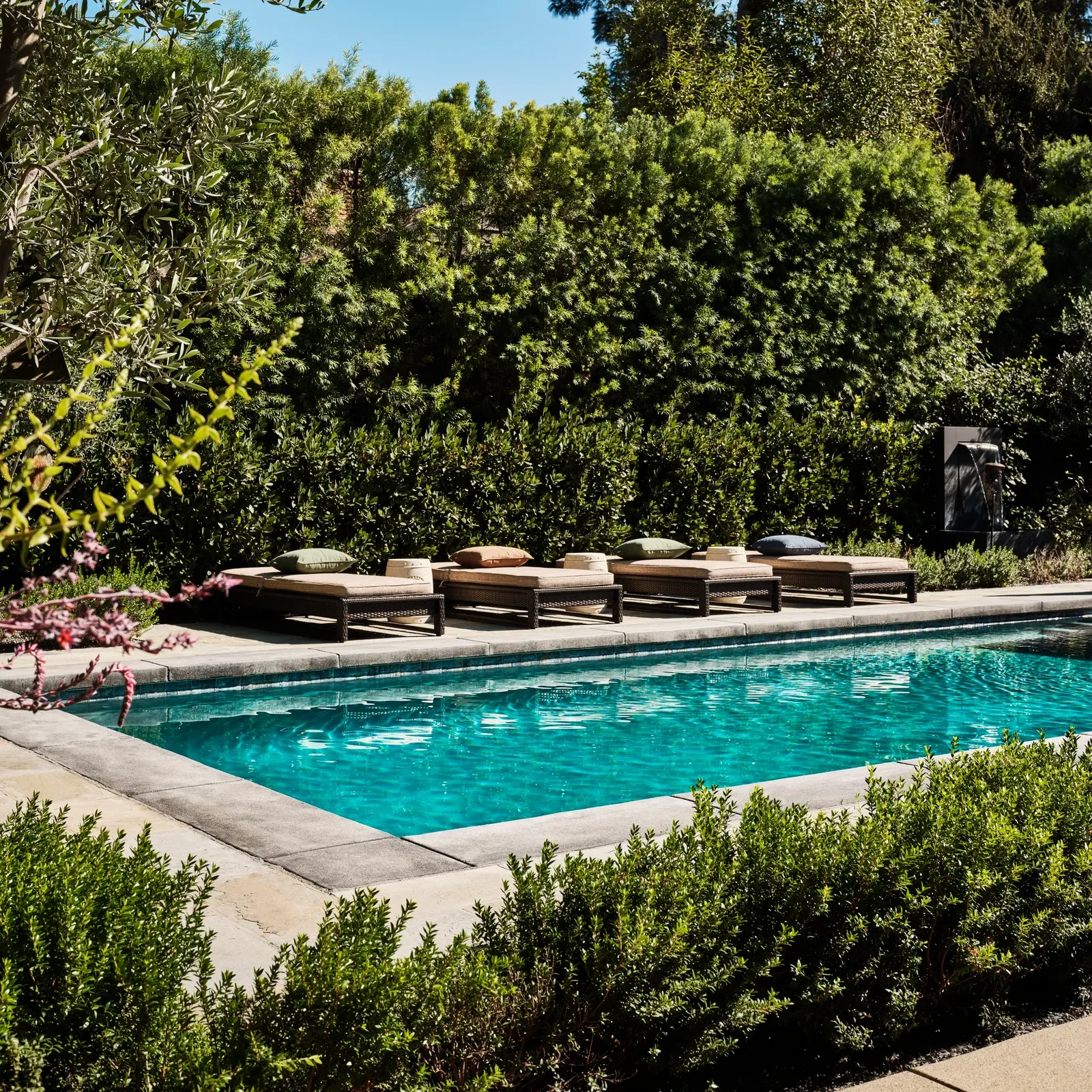 The Best Celebrity Outdoor Decor
To decorate an outdoor decor like a celebrity – the first step is to find the best inspirations, and of course, we get it for you! Check out the best celebrity outdoor decor and find the right motivation to create a luxury oasis!
1 – Robin Tunney
We will start our journey through the stunning outdoor decor with the house of Robin Tunney, which is best known for her roles in The Mentalist and Prison Break, but most people don't know that her partner, Nicky Marmet is an interior designer. Together they bought and updated a mid-century modern home in Beverly Hills, which is full of beautiful inspirations – and, as expected, has extraordinary outdoor decor.
Tunney and Marmet luxury retreating are full of plants, comfortable furniture, and peaceful vibes. Embracing the mid-century modern style, the couple opted for clean lines and a neutral palette that contrasts with the green, creating a relaxed and timeless atmosphere.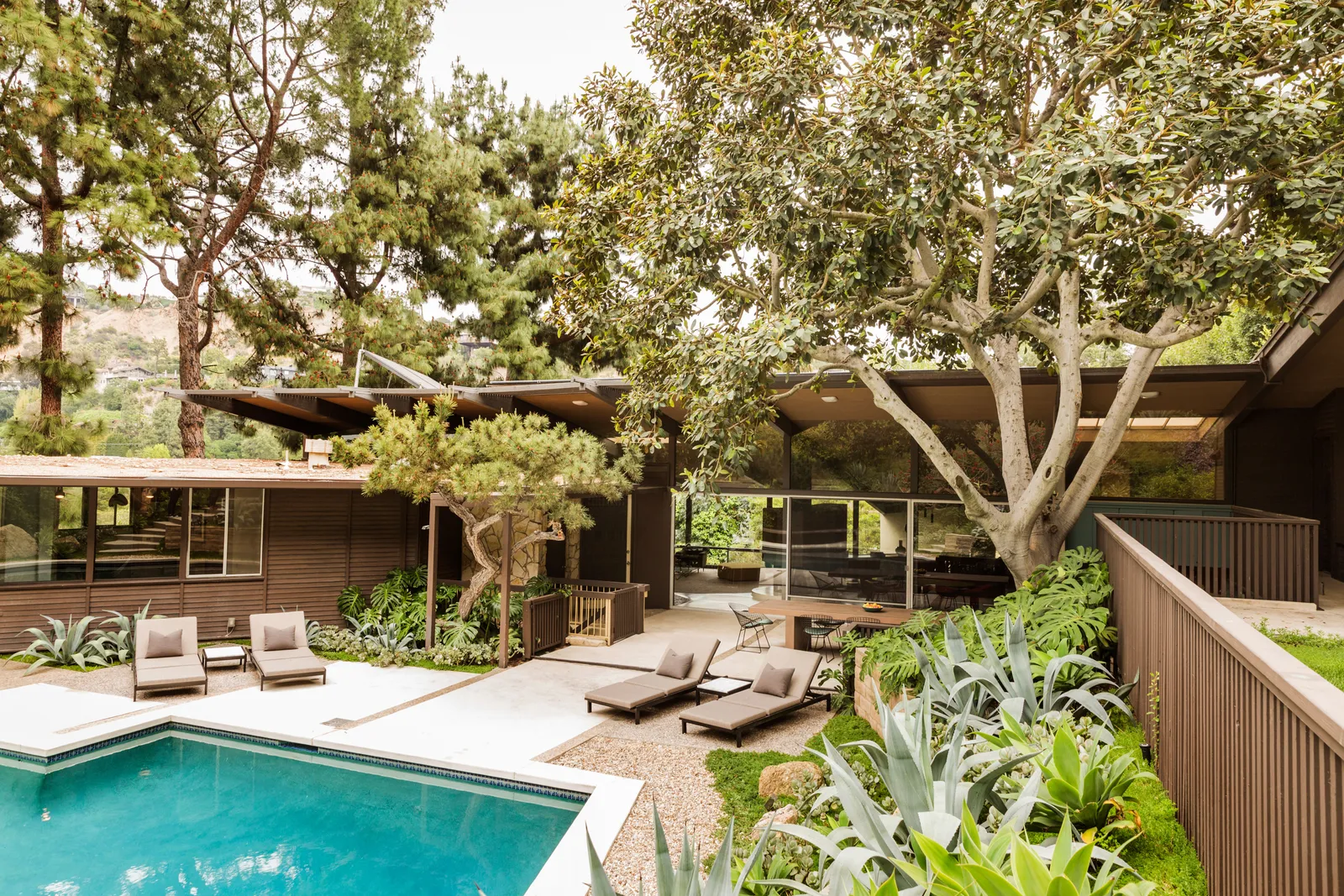 2 – Mila Kunis & Ashton Kutcher
From a mid-century modern home, we head to the incredible Mila Kunis and Ashton Kutcher's farmhouse, to show that a stunning outdoor decor area matches any style! This dream home is situated on the hilltop of Los Angeles and was designed by the famous couple side by side with Howard Backen of Backen & Gillam Architects and Vicky Charles of Charles & Co.
When Mila and Ashton started to think about their dream residence, they knew that they wanted a sustainable home – and their farmhouse reflects this goal; from the interior to the outdoors, the house is an inspiring example for those who wish to activate an eco-design. Regarding the outdoor area, this spot is more than an entertainment space but also where the couple plants and harvests part of their food to reduce the impact of climate change.
Therefore the sustainable focus, Mila Kunis and Ashton Kutcher's outdoor area also feature comfortable furniture, a beautiful pool, and a spot to enjoy the stunning views from the home and to the couple connect with nature.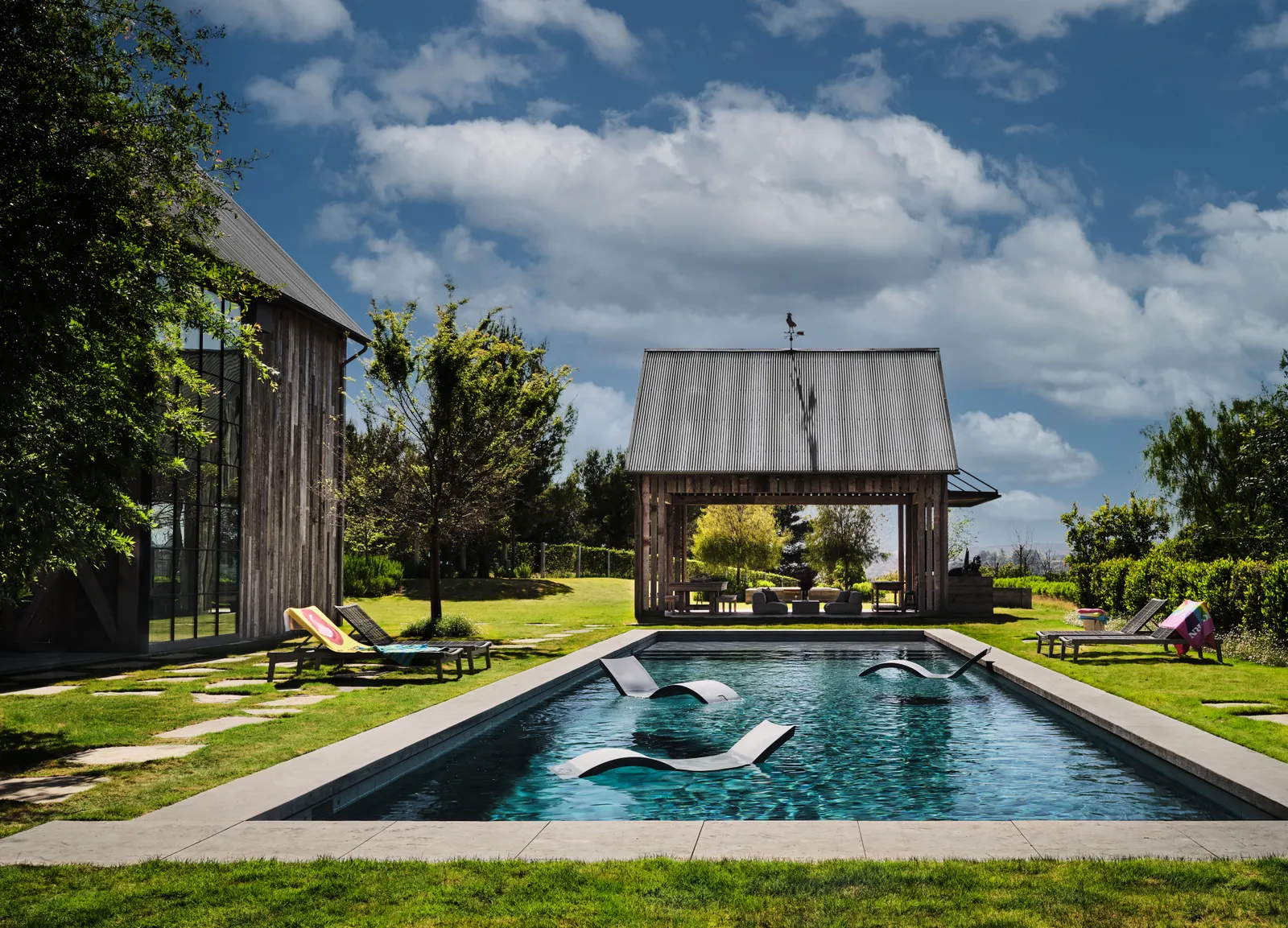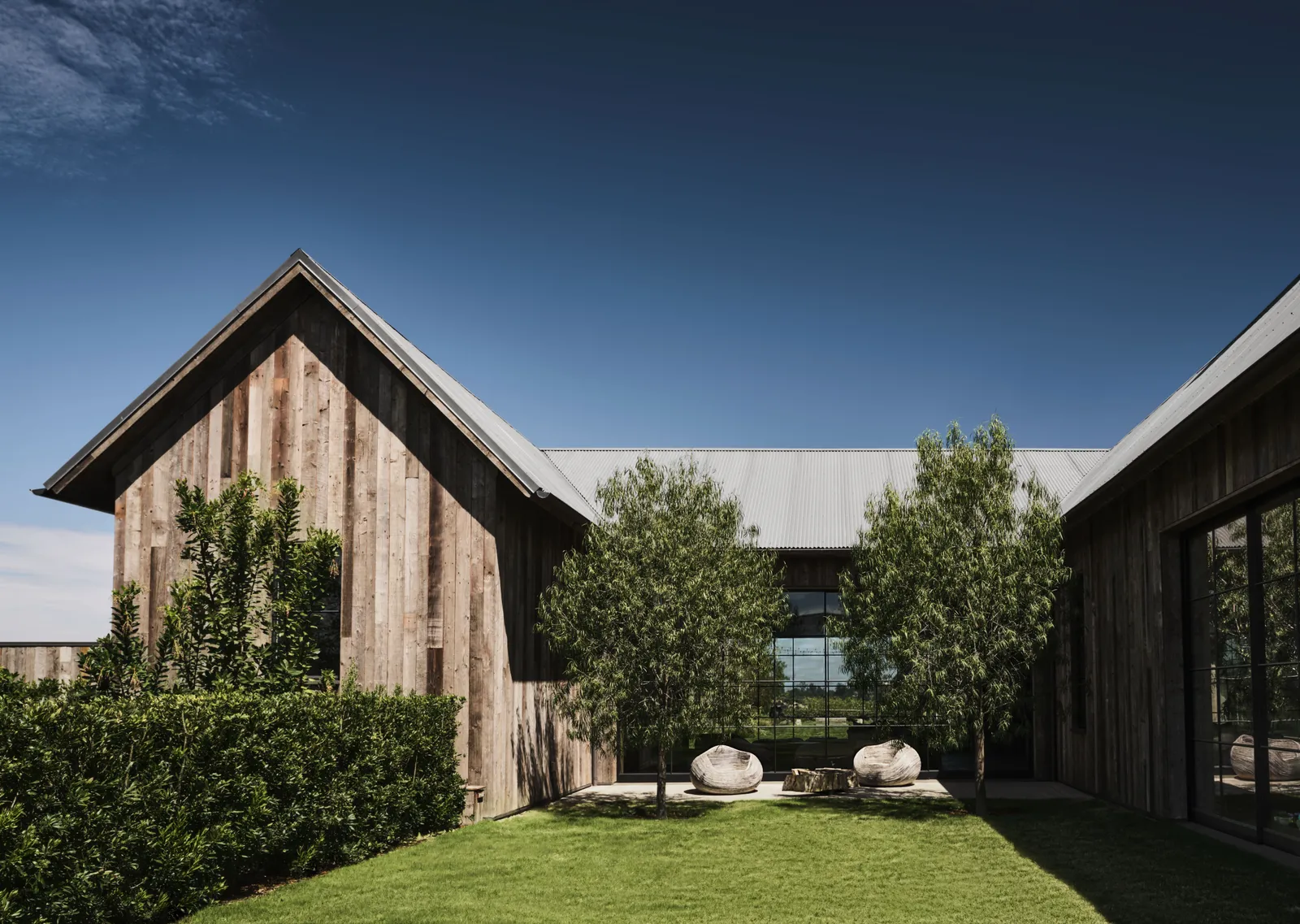 3 – Tommy Hilfiger
Now, if you are into a luxurious summer retreat, the home of famous fashion designer Tommy Hilfiger is everything you need to know! Designed by the AD100 Martyn Lawrence Bullard, this luxurious lakeside mansion has been converted into a family-friendly sanctuary.
Combining luxury touches and Mediterranean vibes, this home features an indoor-outdoor design. It translates the summer vibes in the best way, and as expected, it's full of stunning inspiration for glamour outdoor decor. On the outside of the property, there are a lot of plants, exquisite furniture, and raw materials that help to give the perfect flair to this retreat sanctuary.
.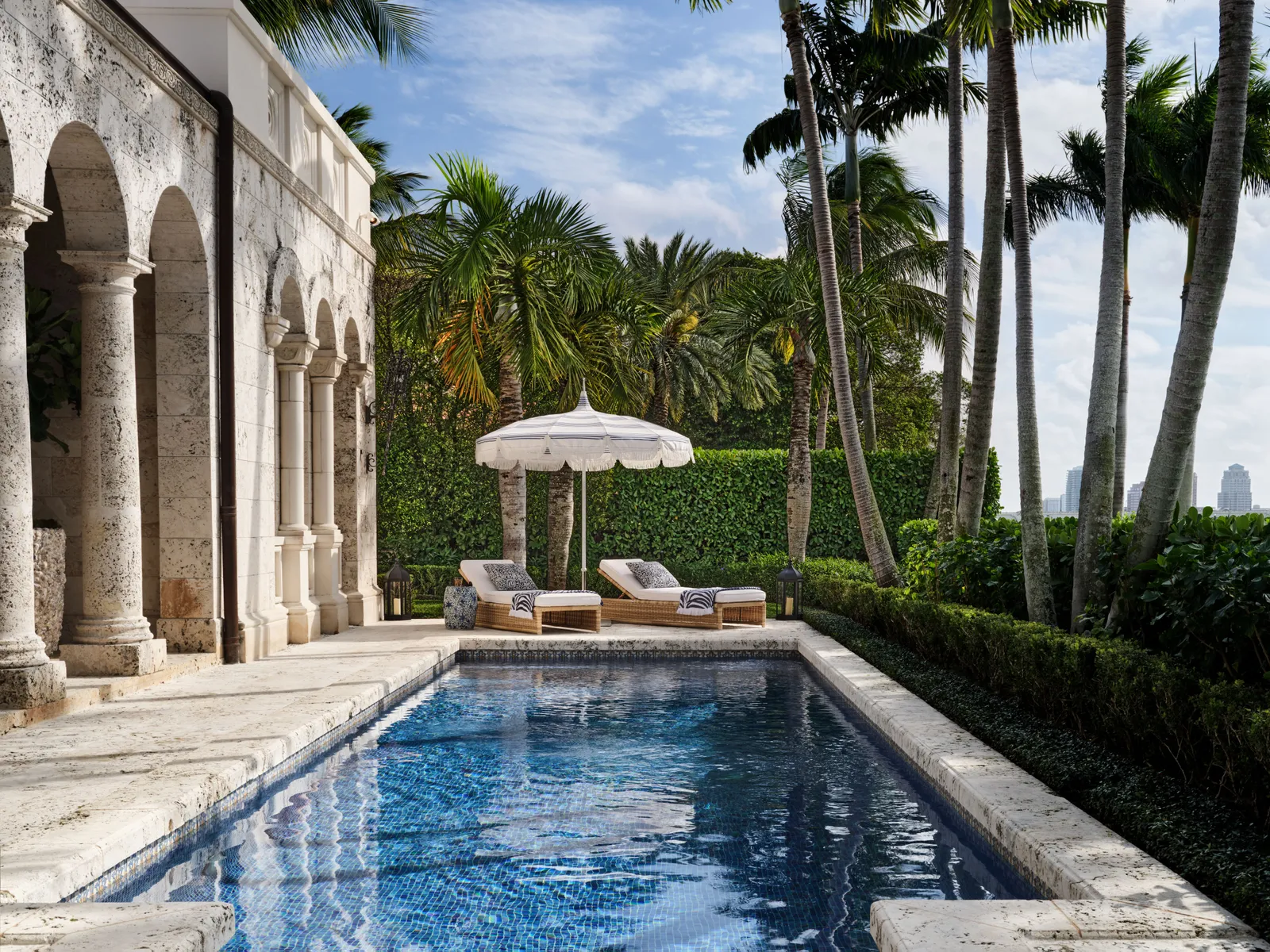 4- Ellen Pompeo
From Ellen Pompeo's home, we have another stunning outdoor decor inspiration – a mix of modern vibes with paradise. This design, which the AD100 Martyn Lawerence Bullard also signs, has the outdoor area as the central home space – as almost all the rooms lead to this space.
For the Grey's Anatomy star, style and functionality come first, and the outdoor design choices reflect it – her patio is cozy, beautiful, and functional. The large fireplace in the home's backyard, ideal for an evening drink or a morning coffee, is the focal point of the outdoor space with a bar area and a pool. Ellen Pompeo loves to receive family and friends – so the outdoor area needed to be more than beautiful but comfortable – and that is why the celebrity has opted for comfortable daybeds and chairs to complete the space.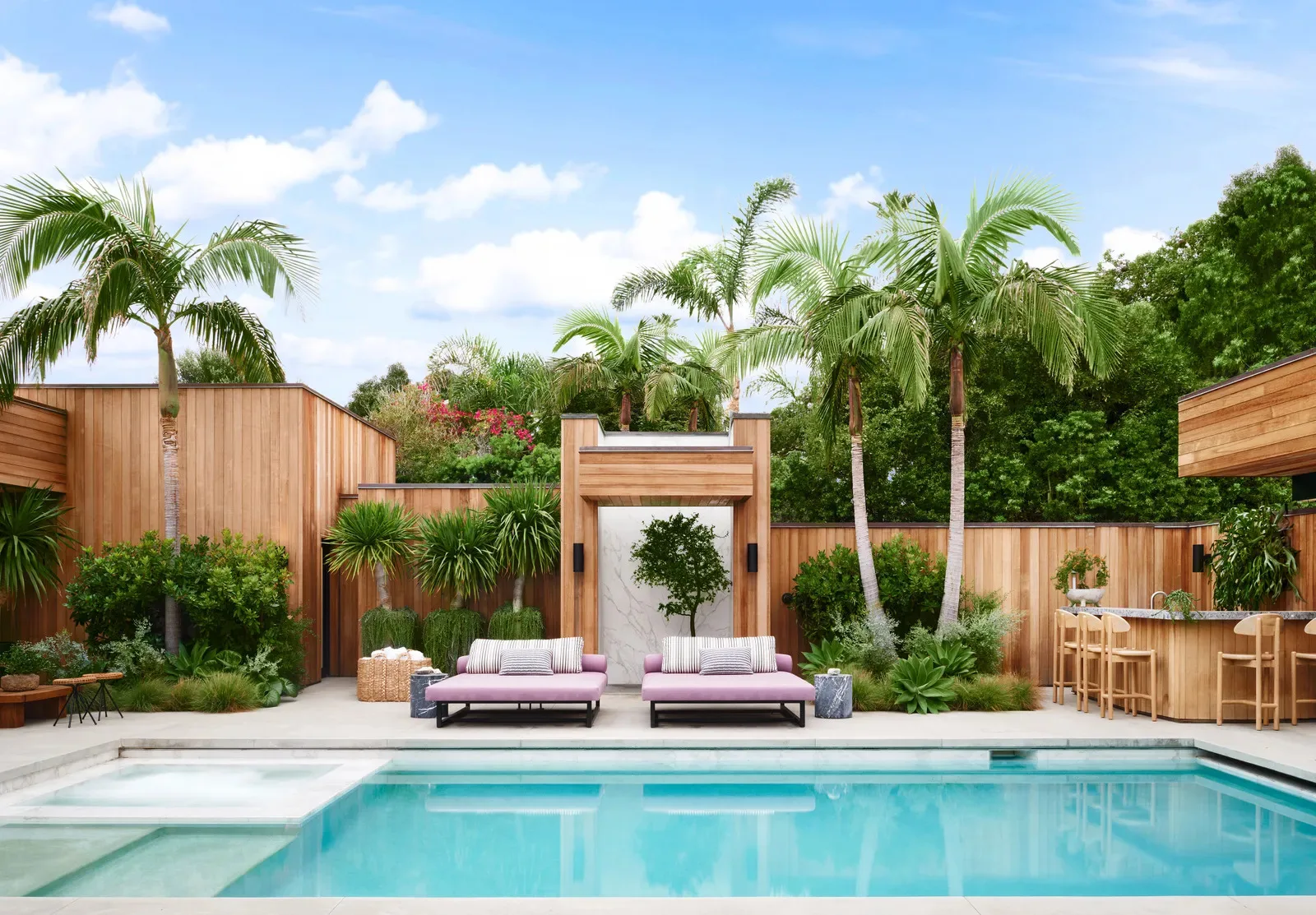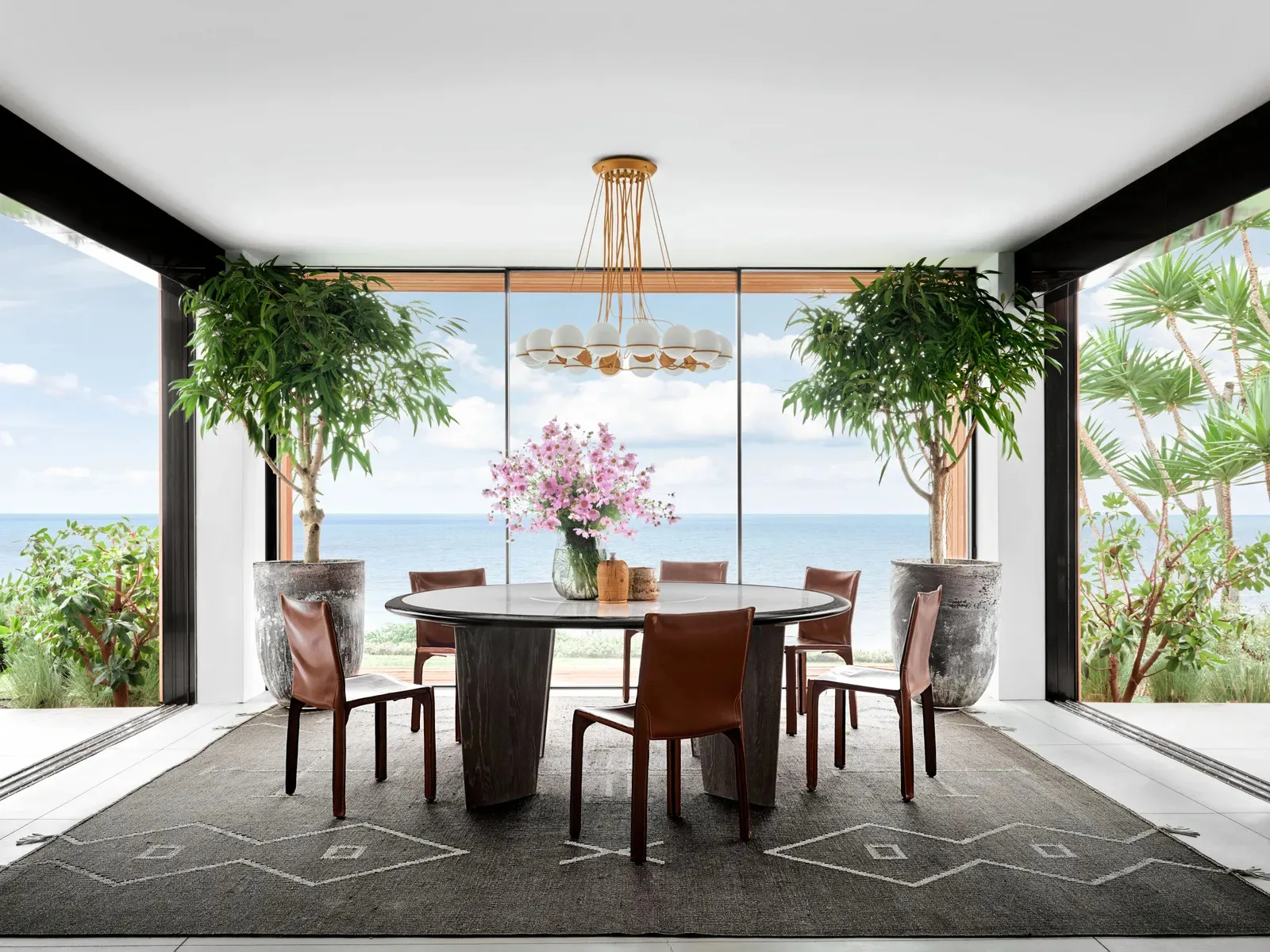 5- Vanessa Hudgens
To finish our beautiful tour of the incredible celebrity outdoor areas – we have Vanessa Hudgens' home in Los Feliz, Hollywood Hills, where the star took almost five years to transform the Georgia Colonial build into a real sanctuary that reflects the actress's personality in every detail.
For the outdoor area, the artist Carly Kuhn created a mural of faces on the wall surrounding the pool with women's faces to express more about Vanessa's personality – besides adding more character, the mural also shows that art combines with every part of the home- even with the outside.
But this outdoor is more than a pool area; it also features alfresco dining, where Vanessa found her favorite spot to gather with friends and family, and a wide variety of trees that hides fantastic surprises. To match this whimsical scenario, the actress opted for furniture with natural materials and neutral colors.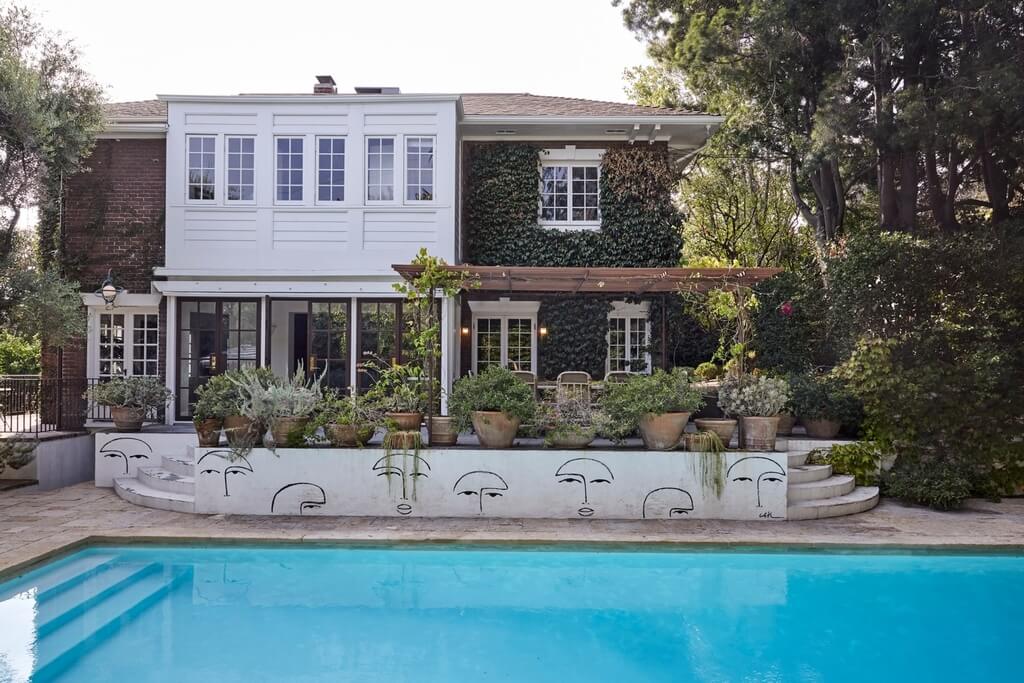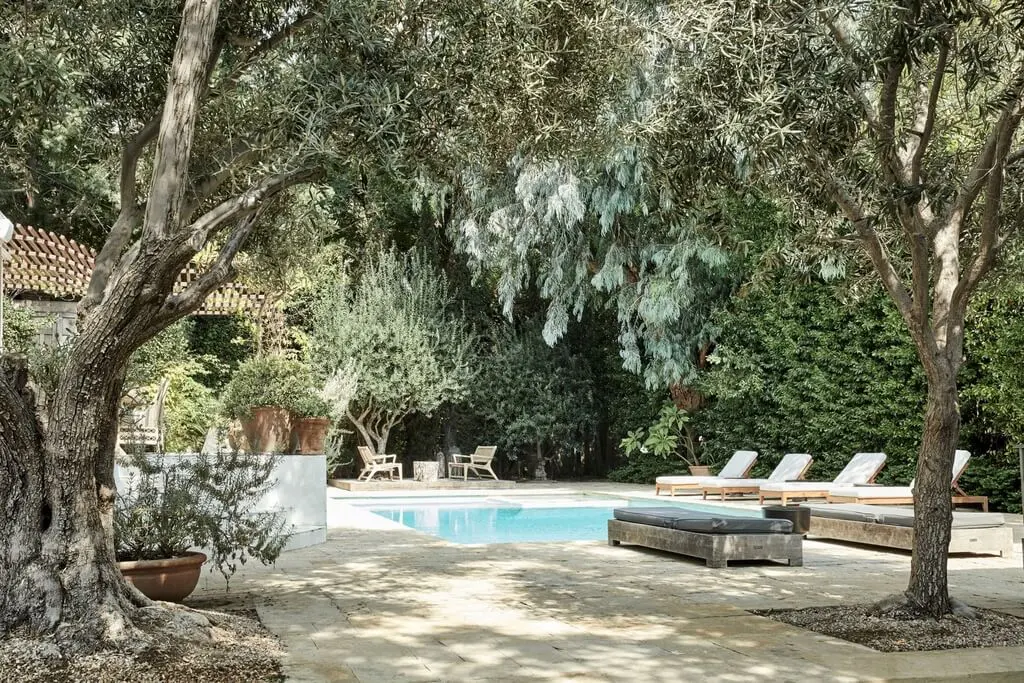 Tips to Active an Outdoor Decor Like a Celebrity
Now that we have gotten inspired by great outdoor areas, it's time to share some tips and secrets to active outdoor decor like the ones from celebrities! Take note:
CREATE A FOCAL POINT: When decorating an outdoor area, it is essential to have a focal point, which can be a piece of statement furniture, a stunning sculpture, or a beautiful water feature. As we saw in the Vanessa Hudgens outdoor area, a focal point helps to focus the eye and creates a sense of drama and interest.
ADD LIGHTING: Lighting is an essential element of outdoor decor. It not only enhances the aesthetics of the space but also provides practical benefits such as safety and security. String lights, lanterns, and chandeliers are all great options for creating a warm and inviting atmosphere.
USE COMFORTABLE SEATING: Comfortable seating is a must-have for any outdoor space. It is essential to choose furniture that is not only stylish but also comfortable and durable. Consider investing in outdoor furniture that is weather-resistant, easy to clean, and provides comfort to enjoy the best of the area!
INCORPORATE PLANTS: Plants and greenery are an essential part of any outdoor decor, and we could notice that from the inspiring celebrity that we shared. And that is a reason why all celebrity homes have many plants, they add a natural element to the space, provide shade and privacy, and can also improve air quality. Consider adding potted plants, hanging baskets, or a vertical garden to your outdoor project.
KEEP IT ORGANIZED: A disorganized outdoor area can detract from the overall aesthetics of the space. To help to keep the area organized, consider incorporating storing items in outdoor storage containers or a shed; it will help your clients to maintain the space organized and stunning!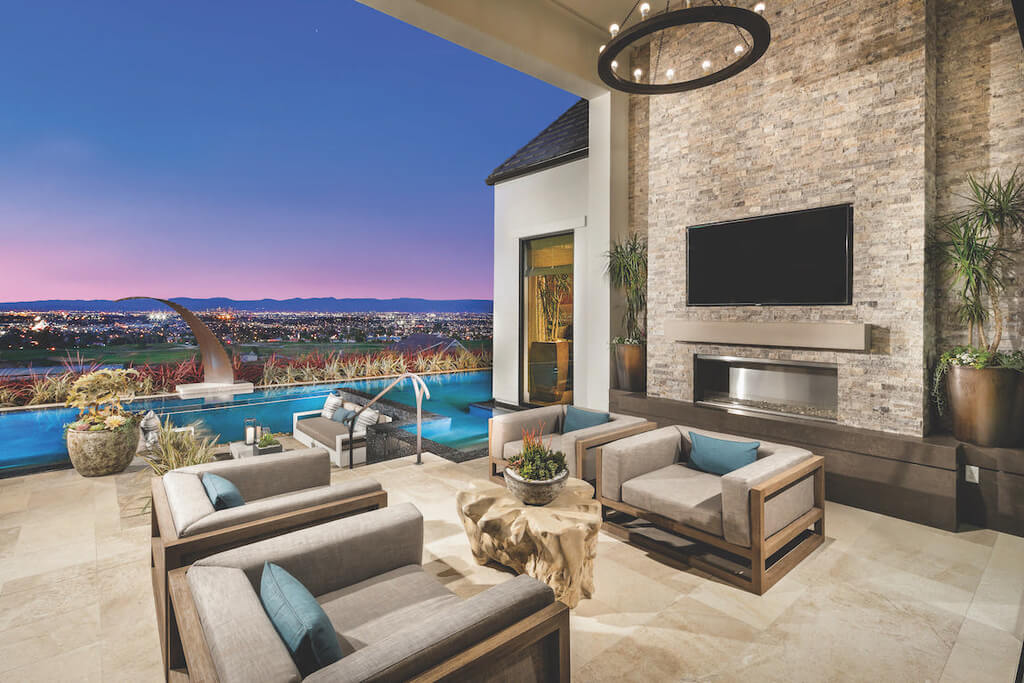 .

Celebrities' homes are always full of inspiration and in this article, we discovered many beautiful ideas and the best tips to create a luxurious outdoor area -from creating a focal point, adding the right lighting, choosing the perfect furniture, incorporating plants, and keeping it always organize.
Creating an outdoor like a celebrity was never as easy as it is now with our complete guide, don't you agree? To create the perfect project that will make your clients feel like in a celebrity home, enjoy checking out the Top Spring / Summer Trends to Decorate Like a Pro!