The future is here, and nobody wants to be left behind. Learn more about how to apply Interior Design Artificial Intelligence to your projects here.
Artificial Intelligence (AI) has been taking the world by storm. With new and more advanced AI emerging every day, these tools have become easily accessible to everyone, and with them, the potential to revolutionize the way we live, work, and interact with the world around us.
But What is Artificial Intelligence?
AI is a branch of computer science that focuses on creating intelligent machines that can perform tasks that would normally require human intelligence, such as learning, problem-solving, and decision-making. In this sense, the goal of AI is to create machines that can learn from their environment and adapt to new situations, much like humans do.
This might sound scary at first, but the future of AI is not to replace human beings but instead to help them out in their daily activities and work, optimizing the workflow, increasing productivity, and allowing us to have more time for ourselves. It's just like other tools that preceded it, such as the internet or technology itself, just new tools that we (humans) create to help us out and optimize our time.
Interior Design Artificial Intelligence
Artificial Intelligence (AI) has become a game-changer in many industries, and interior design is no exception.
With interior design artificial intelligence, designers can now leverage data to create personalized, unique, and efficient spaces. In this blog post, we will explore the impact of AI in interior design and how it is transforming the industry.
1. Personalized Recommendations
One of the main ways that AI is being utilized in the interior design world is through its ability to generate personalized recommendations.
With the use of interior design artificial intelligence tools, designers can enter their (and their clients) preferences and design ideas and receive recommendations for furniture, color schemes, and other design components.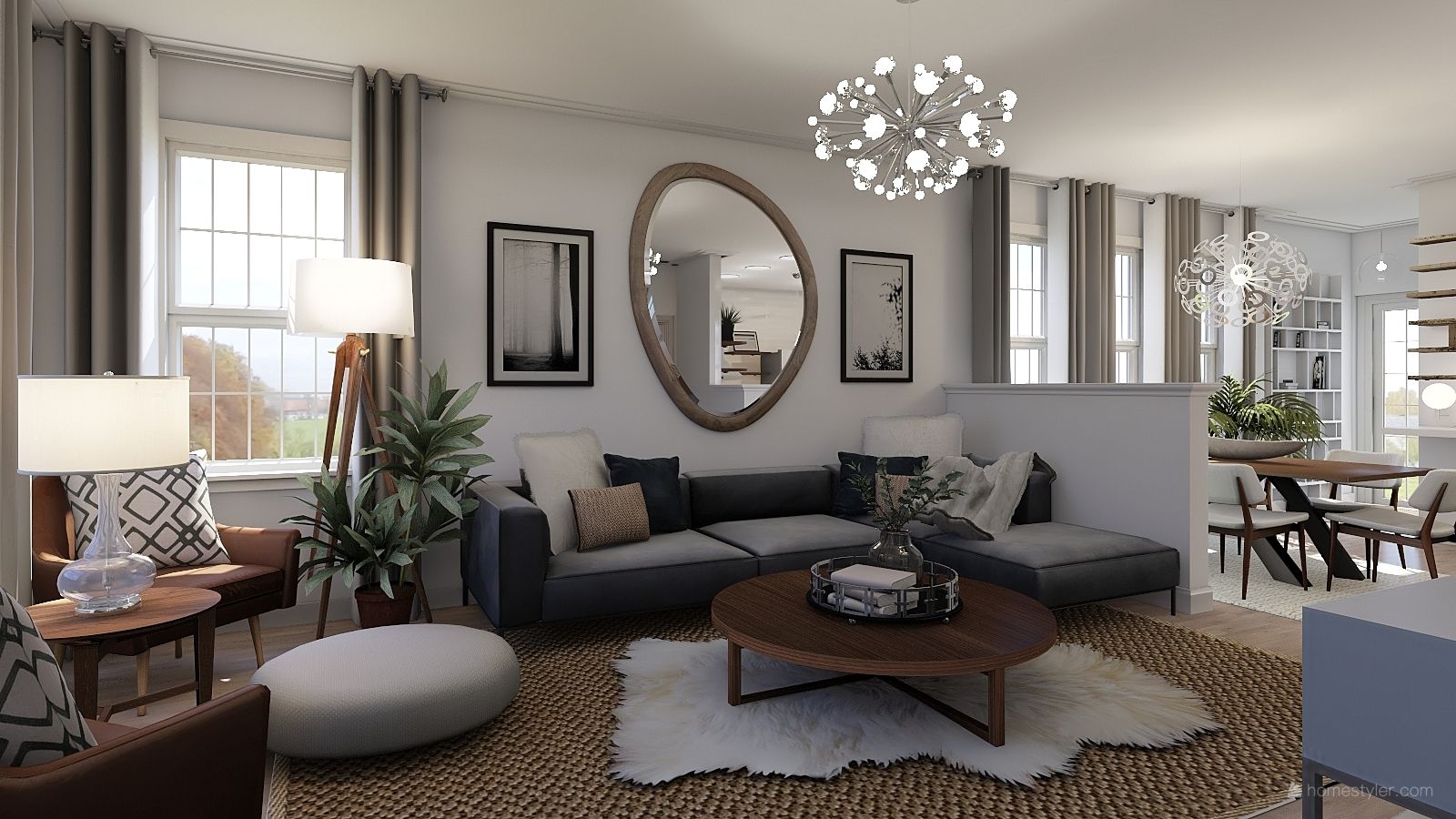 Softwares you should check out: LexSet.ai, Homestyler, and Leaperr.
2. Predictive Analytics
Interior design artificial intelligence is also being used to analyze customer data, forecasting trends (in terms of styles and products) that will be in demand in the future by analyzing historical consumer preferences and purchase behavior.
We told you that the future is truly here (quite literally).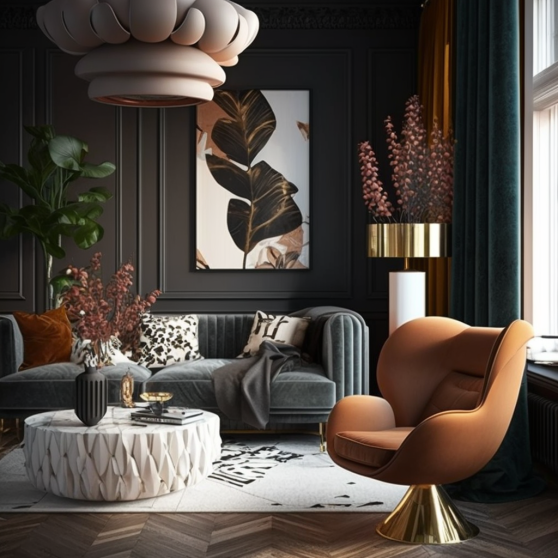 3. Space Planning
When it comes to space planning, interior design artificial intelligence tools allow designers to optimize spaces and create more efficient layouts. In this regard, AI-powered software can analyze data on the dimensions and shape of a space, the placement of windows and doors, as well as the inhabitants' requirements and preferences.
AI-powered systems can also help designers create more energy-efficient spaces by optimizing lighting, heating, and cooling systems. This not only helps the environment but also makes the designed spaces more functional.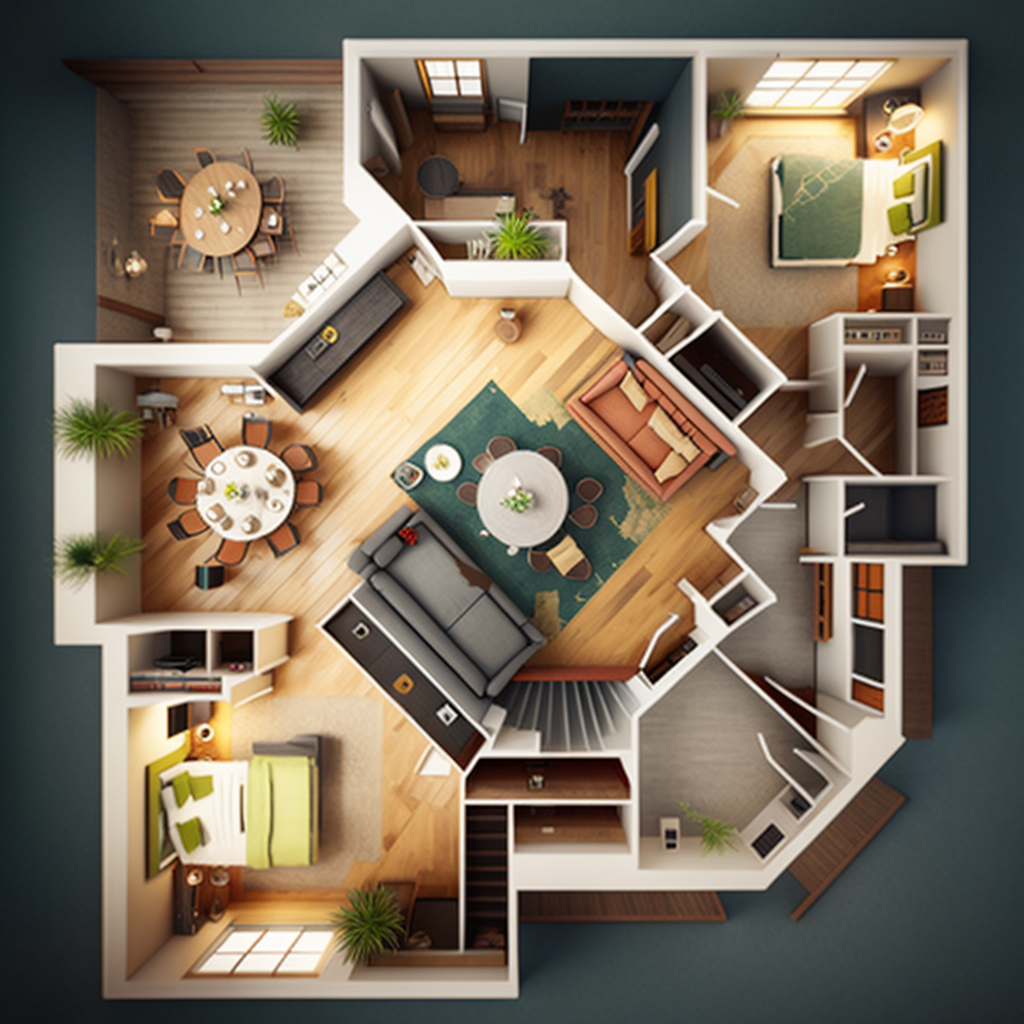 Softwares you should check out: Planner 5D, Autodesk 3Ds Max, and Lambemt.
4. Visualization: Mockups, AR & VR
Another interesting implementation of interior design artificial intelligence that has been generally used by the interior design community is visualization which includes mockups, AR (Augmented Reality), and VR (Virtual Reality).
Interior design artificial intelligence has enabled designers to create virtual and augmented reality experiences that allow clients to visualize their space before any physical work is done. AI-powered tools can create photorealistic 3D models of interior spaces that can be explored in virtual or augmented reality.
This allows clients to see how different colors, textures, and furniture would look in their space before making any commitments, being not only time-saving but also cost-effective, as designers can make changes to the virtual models without the need for physical prototypes. Furthermore, it also allows designers to show their plans in advance to their clients, experiencing them in a fully immersive way through VR and giving them the opportunity to see various furniture options in their own space by layering them on through AR.
This is just the start as the metaverse gets ready to take over our lives and with it, our perspective on architecture and interior design.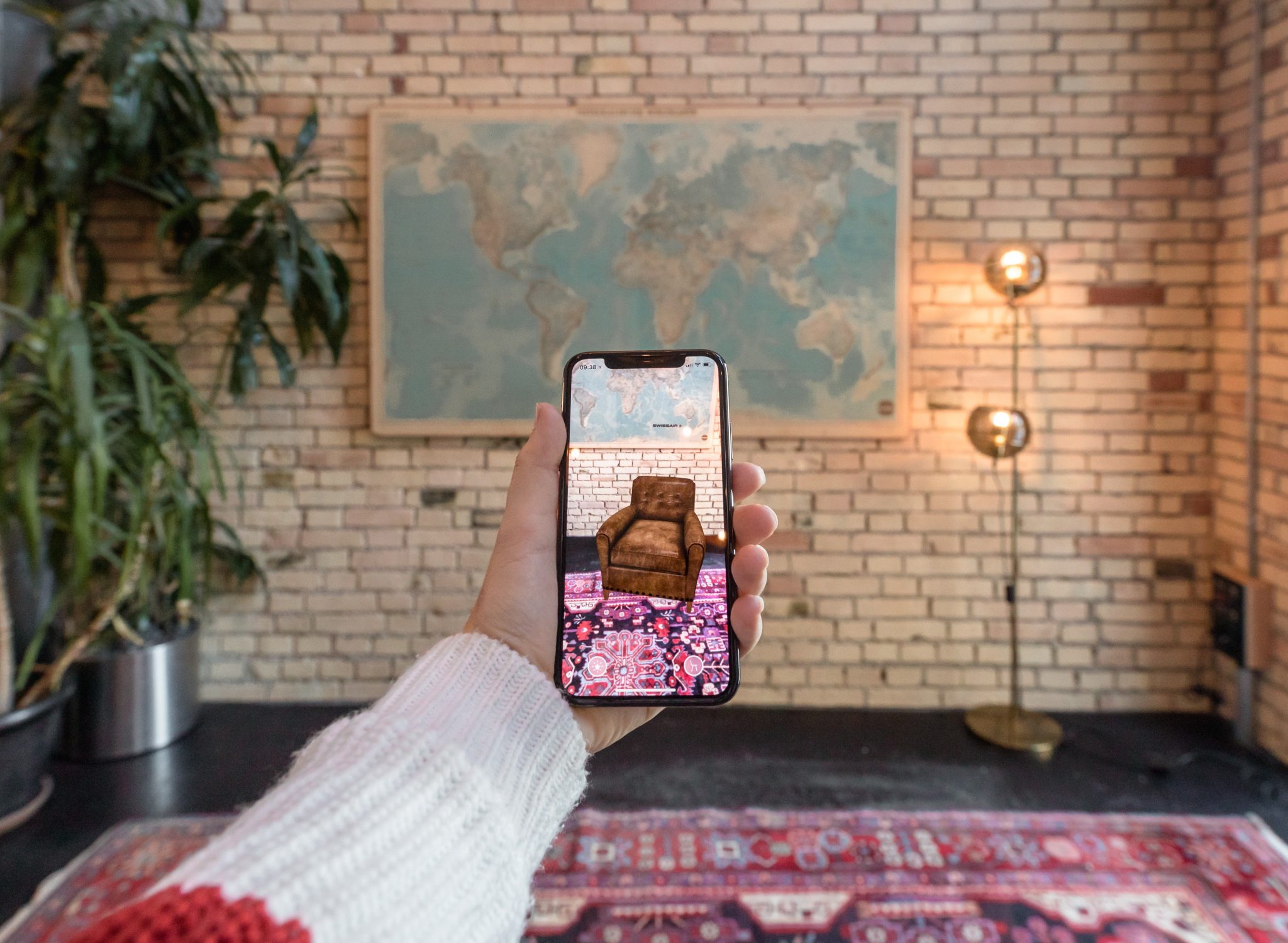 Softwares you should check out: Planner 5D, RoomSketcher, Autodesk 3Ds Max, Interior Flow, and LiDAR.
5. Project Management
Besides its design usage, AI can assist designers in keeping track of budgets, timelines, and other crucial information to ensure that projects run smoothly and effectively through AI tools oriented toward project management.
Softwares you should check out: IVY, Ayanza, and Gather.
The Future is Here
AI is here to change our world and allow us to evolve even more, helping us manage multiple tasks easily and allowing us to focus on the most important things.
You don't believe us? Well, the proof is that this article was written with the help of AI, and even almost all of the images here are AI-generated.
Regarding interior design artificial intelligence, it is revolutionizing the interior design industry by providing designers with the tools to create personalized, efficient, and sustainable spaces. Interior design artificial intelligence software can optimize space planning and design, create virtual and augmented reality experiences, personalize design solutions, select the right materials and products, and even improve the designer's workflow.
As technology continues to advance, we can expect even more exciting developments in the field of interior design, and here at HOMMÉS Studio, we are already making use of these new technologies. So check out our NEOCOSMOS exhibition that will take place at Milan Design Week 2023, a futuristic concept that uses tools such as interior design artificial intelligence (AI) to open the doors to the imagination and creativity of the spectators.
Download Global Design Trends E-book
— The World of Tomorrow —

The World of Tomorrow features the Global Design trends and a study case of AI-generated images that will take you on a journey into the realm of dreams and imagination.