If the Christmas Holiday Atmosphere makes you want to give your interiors a fresh start, consider some furniture changes in the house! Check HOMMÉS Studio Holiday Adventures Gift Guide and find the best gifts for yourself and your loved ones.
Embark into a fantastic Holiday adventure hunting for the perfect gift. From statement design pieces to luxury home accessories, our holiday selection is full of extraordinary treasures to make it one to remember. We prepared a curated selection of exclusive design pieces to indulge yourself and, of course, your home.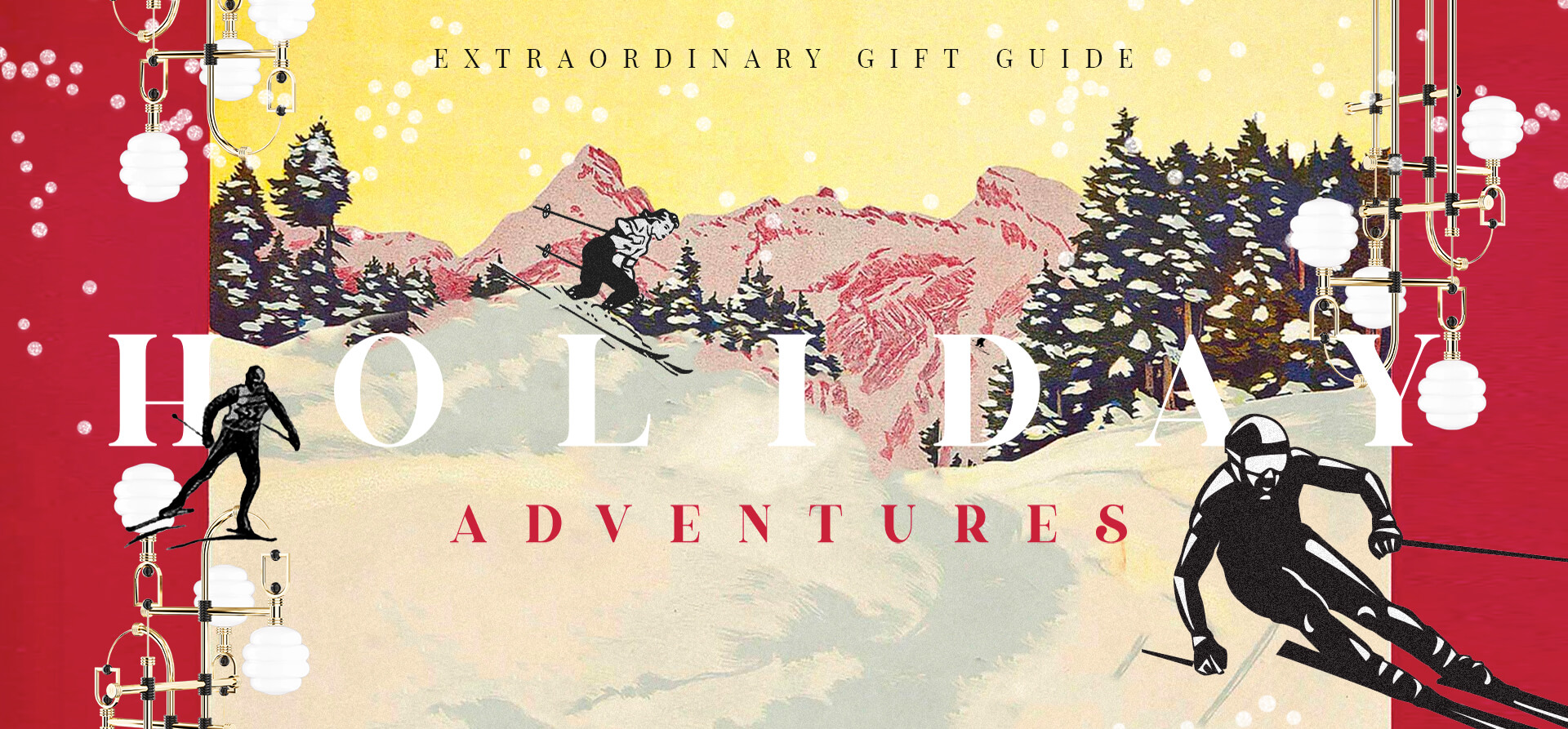 BILLIE DINING TABLE
Billie Dining Table owns a striking attitude and sculptural shapes. Created in daring materials, this luxury dining table promises to steal the show of any high-end interior design project.
FUCHSIA DINING TABLE
Fuschia Dining Table from this gift guide is a revivalism of the Memphis style's charm and charisma. It's a white wood leaf top dining table with an accent design personality that will make your high-end dining room project a unique one.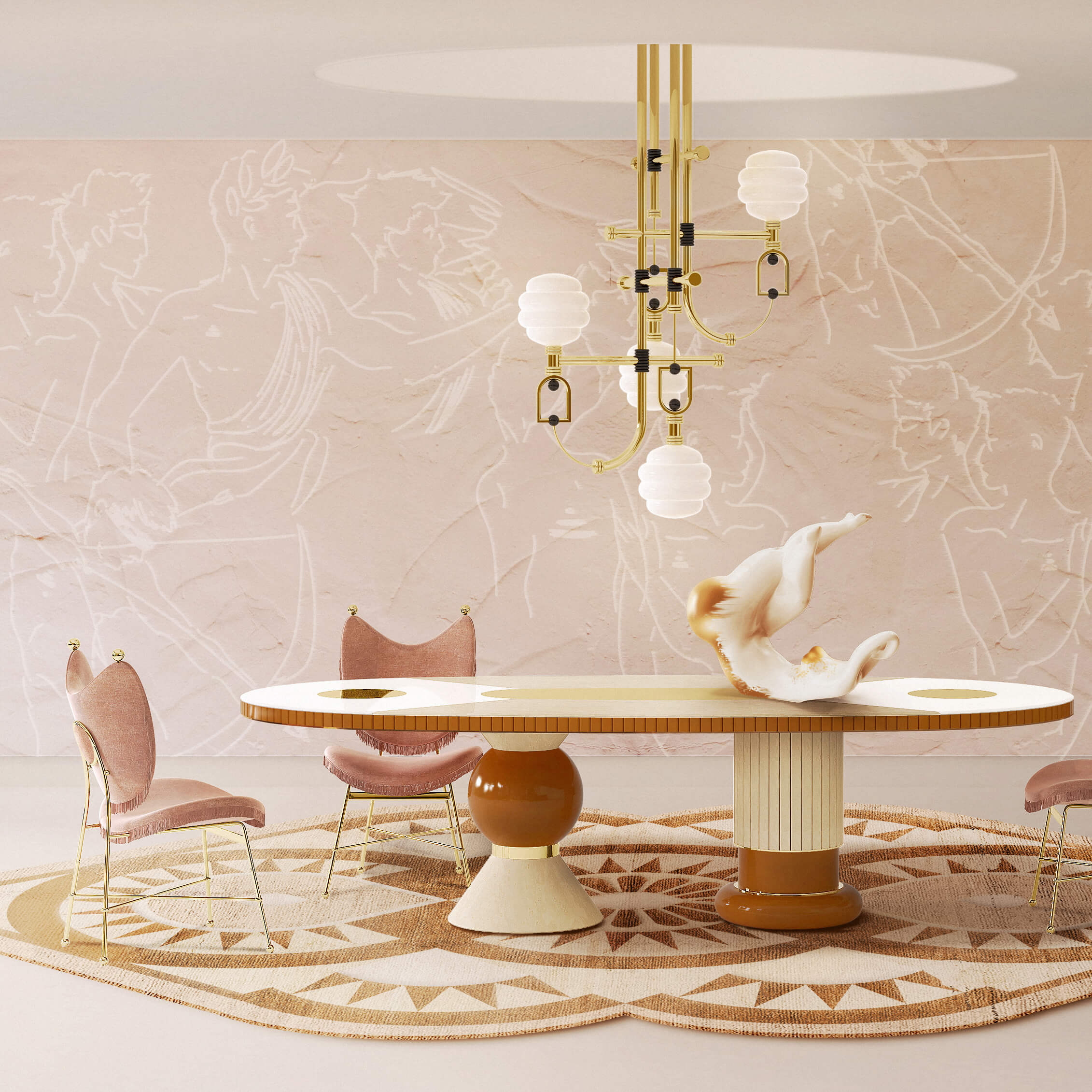 TOWER DINING TABLE
Tower Dining Table adds glamour to your gastronomical gatherings. Perfectly proportioned and specifically shaped for sociable settings, it's the best modern choice for your luxury dining room project.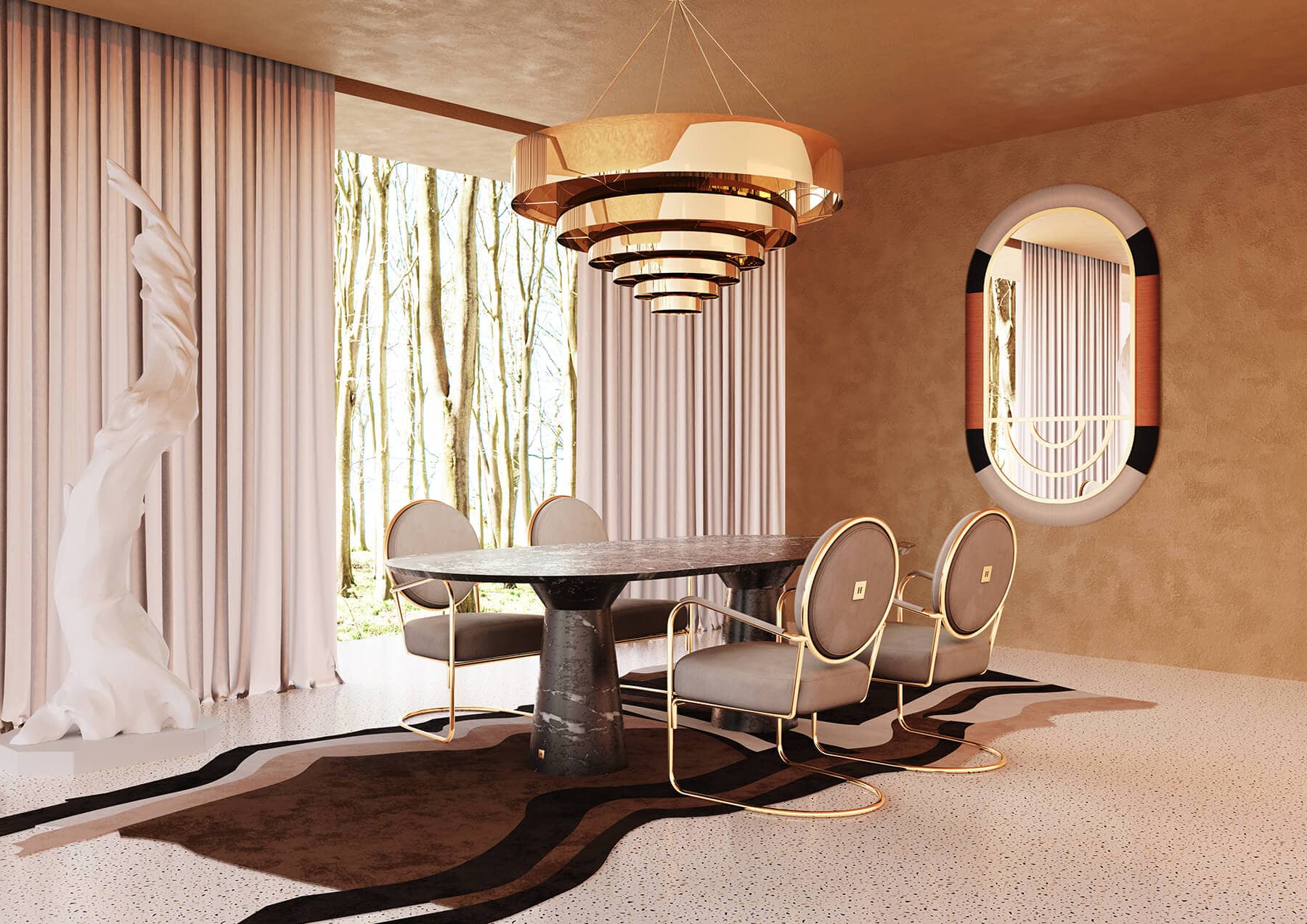 SCILLE DINING CHAIR
No products were found matching your selection.
Scille Dining Chair is a luxury armchair that features an asymmetric seat, composed of curvilinear panels that intersect each other. An original and comfortable chair, ideal for a contemporary dining room project.
MANTIS DINING CHAIR
Mantis Chair

Chair 2.700,00

€
Mantis Dining Chair is a luxurious dining chair expressed by a combination of unique materials, which make it the perfect option for a modern classic dining area.
NORA DINING CHAIR
Nora Chair

Chair 2.800,00

€
Slip Nora Dining Chair into your dining decor and watch it transform your space into one oozing retro charm. The leather back adds an eye-catching element that brings even more intrigue to the design.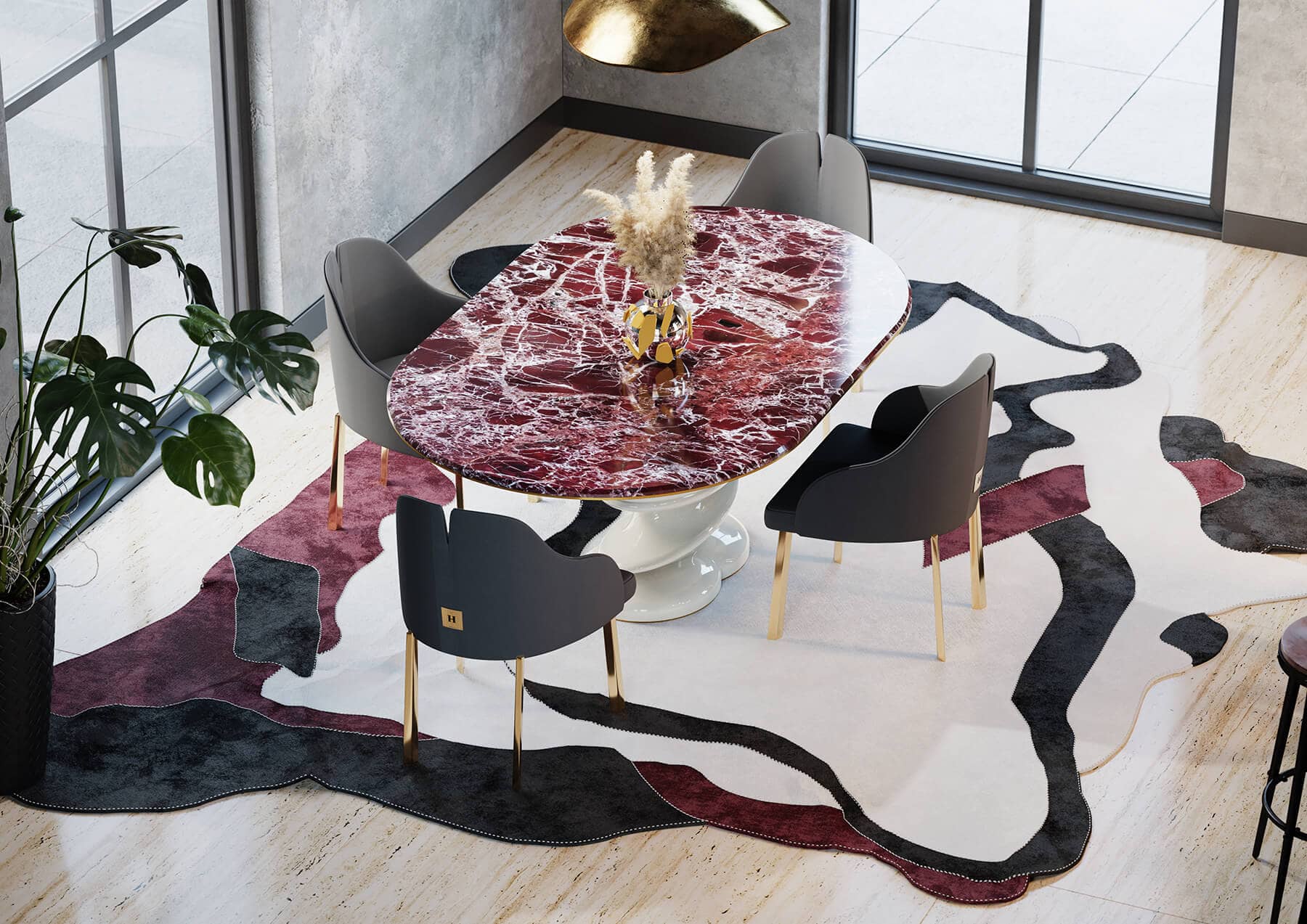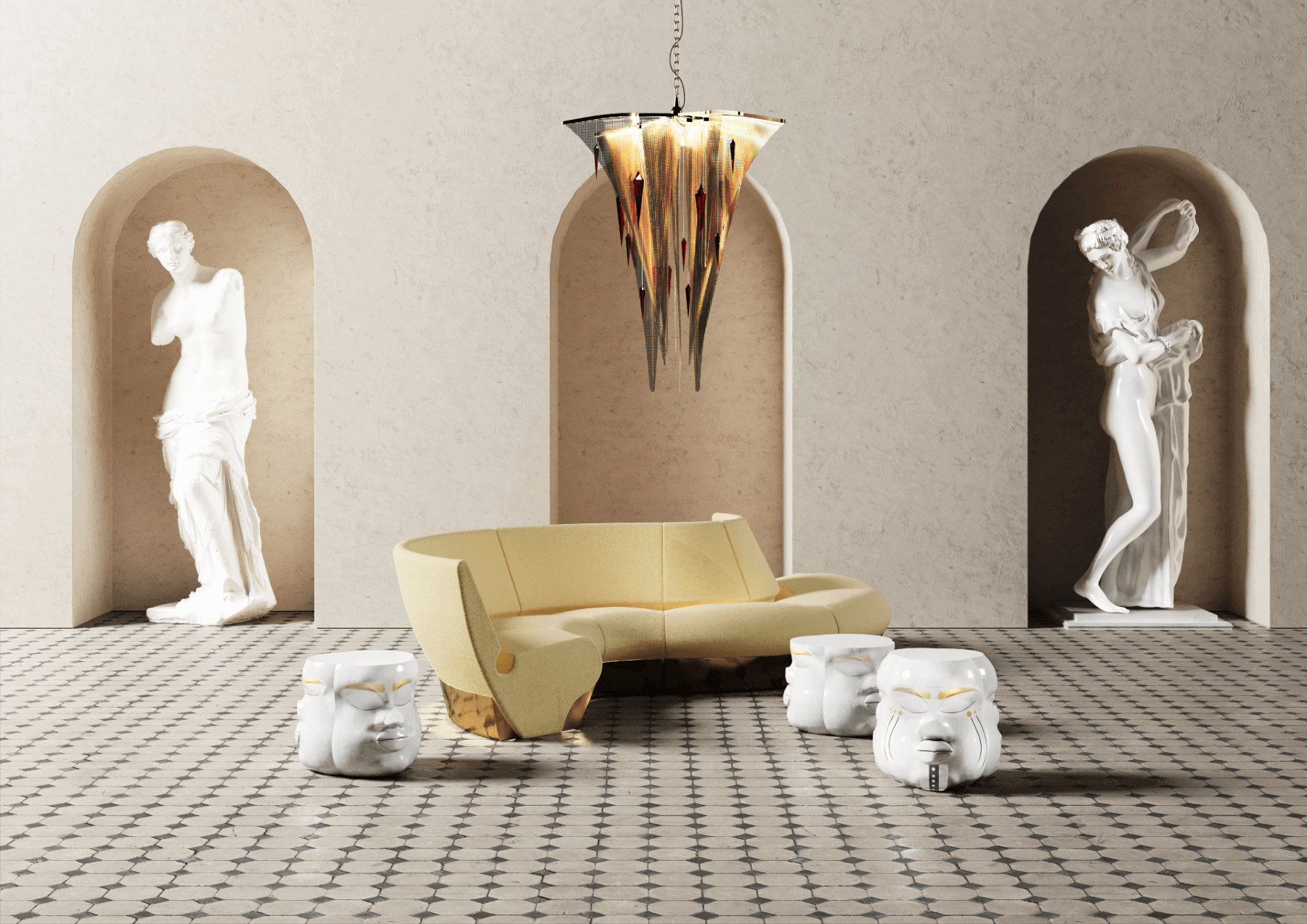 LEAFUS SUSPENSION LAMP
Leafus suspension lamp unveils a subtle breeze of fresh and modern design. This luxury suspension lamp is full of sophistication with an organic and elegant shape. Nature-inspired, this design lamp is perfect for enhancing any contemporary living area.
LUMINOUS CHANDELIER
No products were found matching your selection.
Luminous Suspension Lamp is a classic reinterpretation turned into a modern unique chandelier. This piece's design revives the timeless shapes of the 30s. it's an accent suspension lamp with bold and elegant forms for your next high-end interior design project.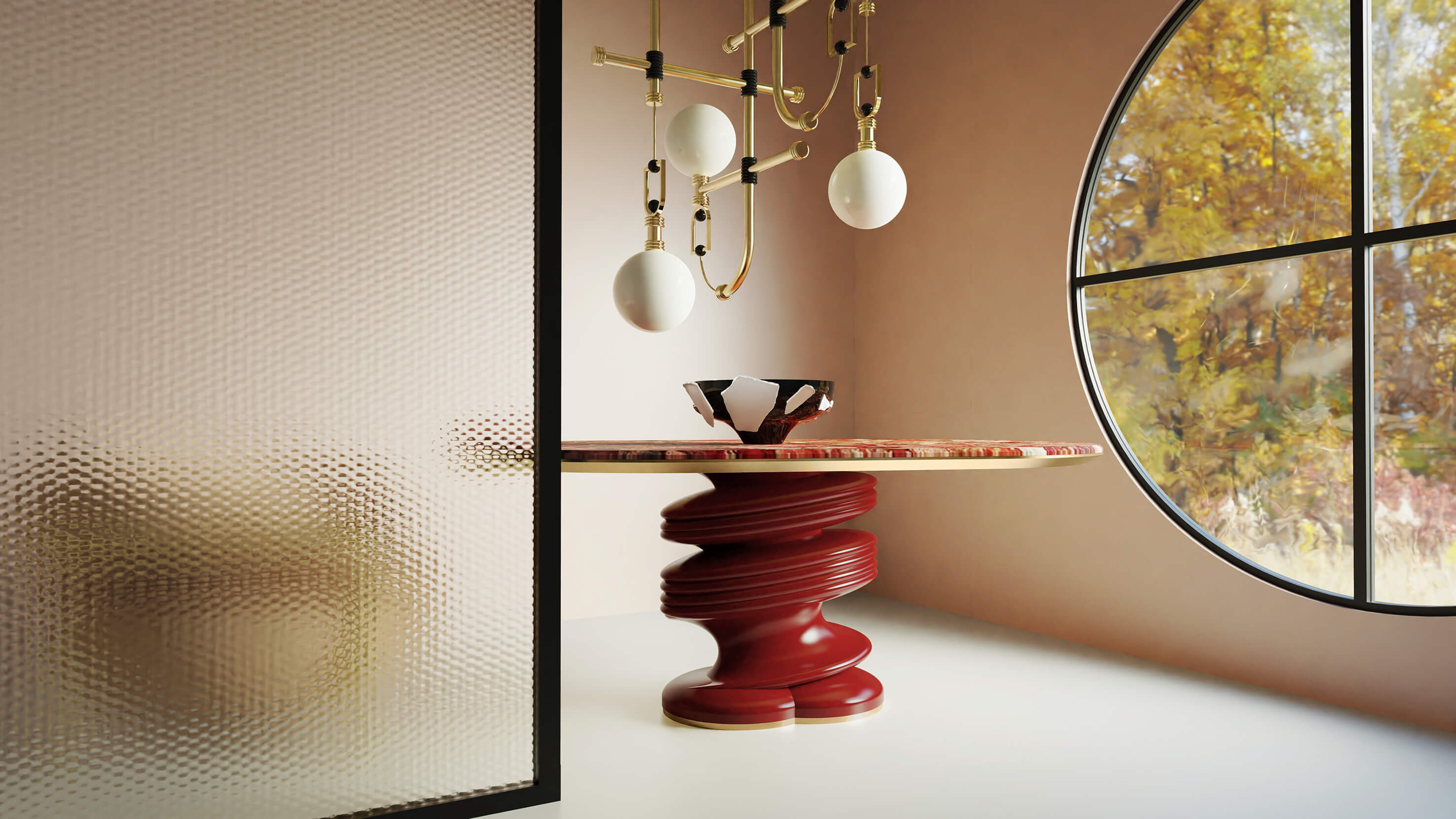 NARCISSUS FLOOR MIRROR
Narcissus Floor Mirror from this gift guide is a large standing mirror that will brighten up just about any room. According to Greek mythology, Narcissus loved everything that was beautiful. One time, while leaning upon the water, he saw himself in the bloom of youth and fell in love with his reflection. This is what inspired this amazing statement mirror. This eclectic mirror mixes genres, periods, and contrasts – a portal to your own reflection.