This Seaside Villa in New Jersey proves that Contemporary Design and Italian Colors are the best combinations for your summer projects. Let's take a look!
Designing an impeccable seaside villa can prove to be a pretty daunting task. However, the New Jersey villa belonging to the architect John Ike boasts a perfect blend of contemporary design and the vibrant hues of Italy. John drew inspiration from history and paired it with contemporary design pieces to create a truly remarkable residence with an exceptional interior design.
Drawing from historical and contemporary design elements, Jonn Ike created the Seaside Villa. It's a stunning example of exceptional design, with a romantic massing and dark façade that showcases Italian influence on a grand scale. Working alongside interior designer Mia Jung, this stunning residence tells a story of how contemporary and Italian-inspired pieces can seamlessly blend.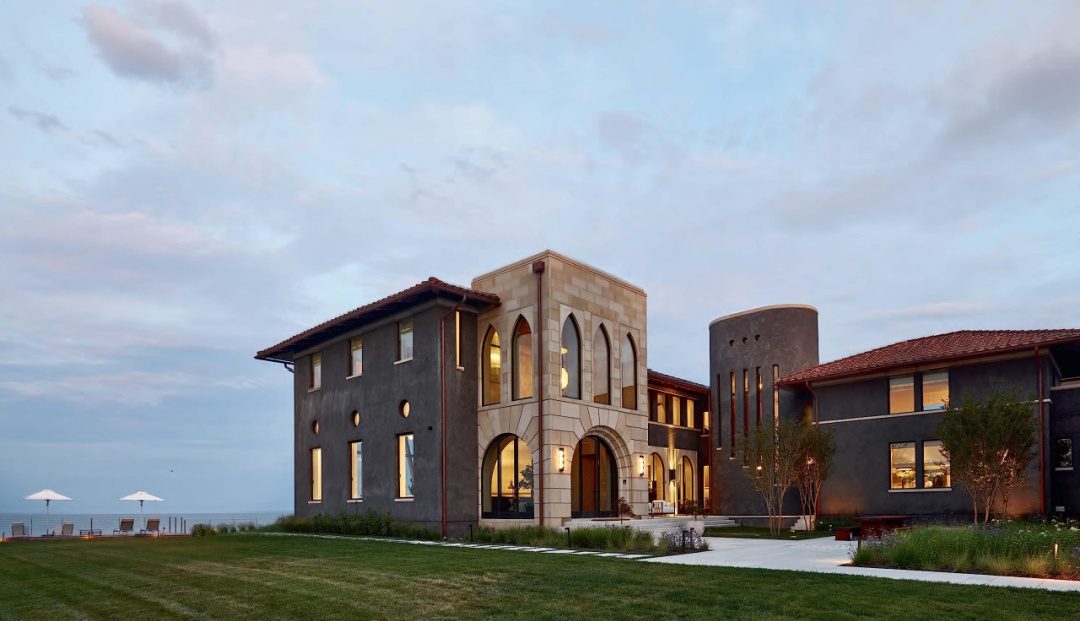 Explore Room by Room
This contemporary design home is truly stunning and surprising. Every space in the house reflects unique personality and intricate details. Let's explore this magical design! John Ike worked with an interior designer to create an idyllic beach villa as a retreat from the hustle and bustle of city life. The home's most impressive feature is undoubtedly the glamorous and artfully designed living room, which is the perfect welcome to this stunning residence.
John Ike has expertly combined contemporary pieces, ceramics, and textiles to create a beautifully inspired living space. The living room exudes a strong character with its unique elements, such as the Burma Totem by Ettore Sottsass, a stunning white sofa, and modern furniture. The Venetian terrazzo floors and fluted-plaster mantel provide a beautiful contrast to the contemporary design of these elements.
The beautiful artwork and furniture throughout the house enhance the history John Ike wishes to convey, creating a more inviting and picturesque atmosphere for a beach paradise. The dining room of the beachside home is truly stunning, featuring a custom-made table by Ike complemented by Marta Sala Édition chairs. The vintage décor items, such as Gabriella Crespi candleholders and a striking Hans-Agne Jakibsson chandelier, add an artistic touch to the contemporary design.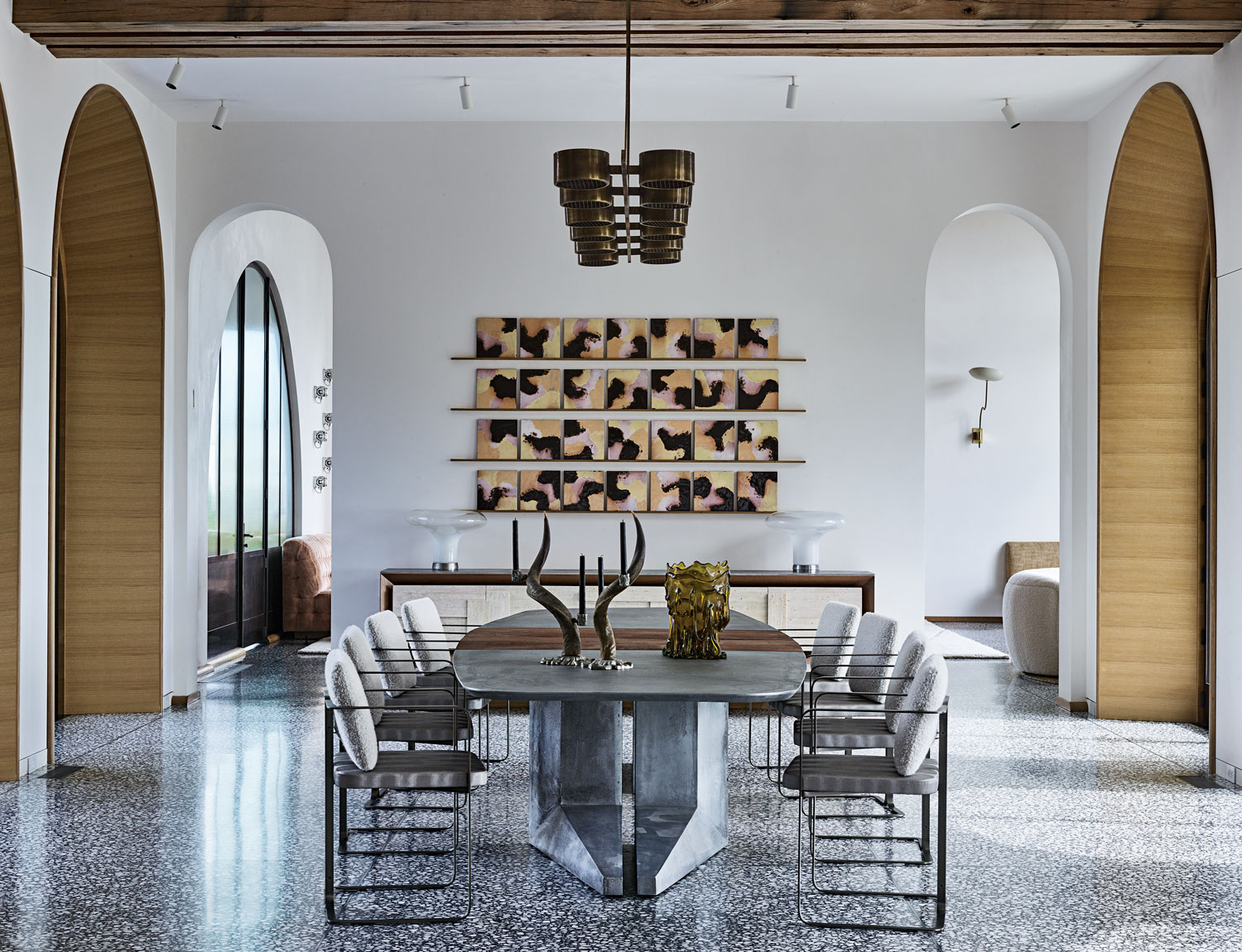 The Seaside Villa boasts a modern and stylish design that creates a serene and calming relaxing environment. Fusing vintage artwork and contemporary design elements contributes to an elevated paradise experience. Before delving into the main bedroom, let's appreciate the breathtaking staircase. The contrasting fluted white oak and blackened-steel panels create a dramatic tension that enhances the contemporary feel of this magnificent home.
The Villa by John Ike boasts relaxing living spaces that offer a serene experience in New Jersey. The primary bedroom boasts a vintage Osvaldo Bronsani bed that adds an imposing characteristic. The bed is beautifully adorned with stunning engraved zinc artwork and a delicate color scheme, making it the perfect retreat from the hustle and bustle of city life.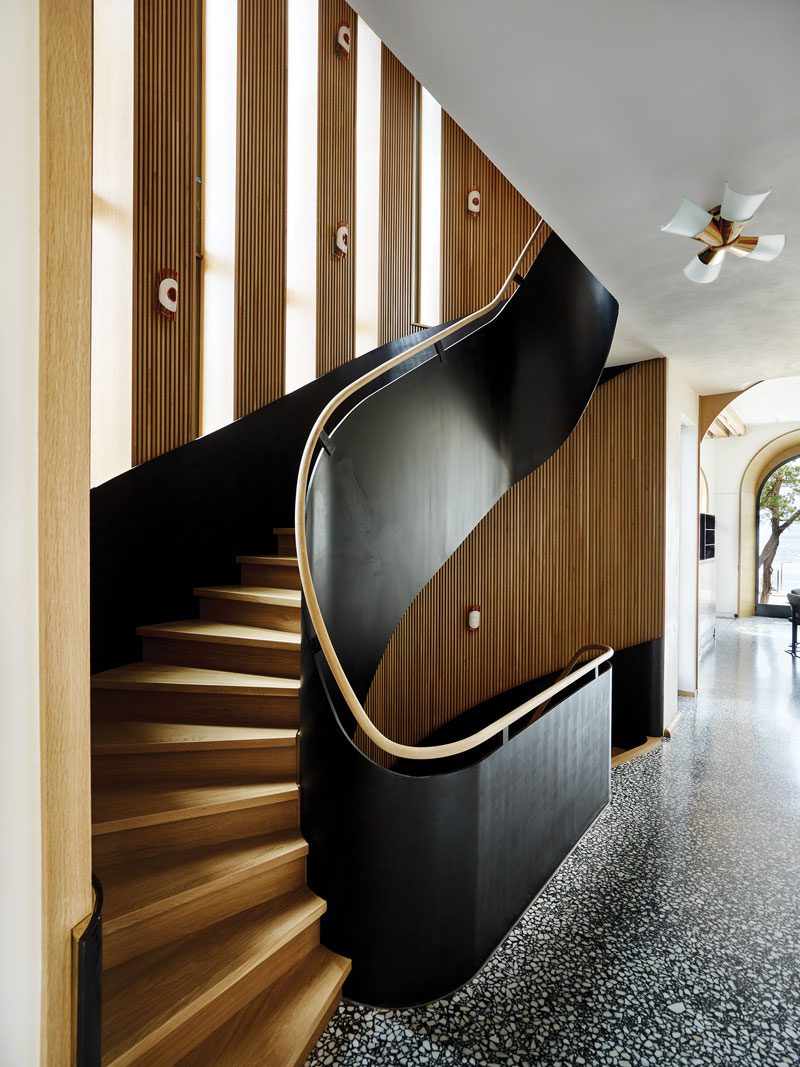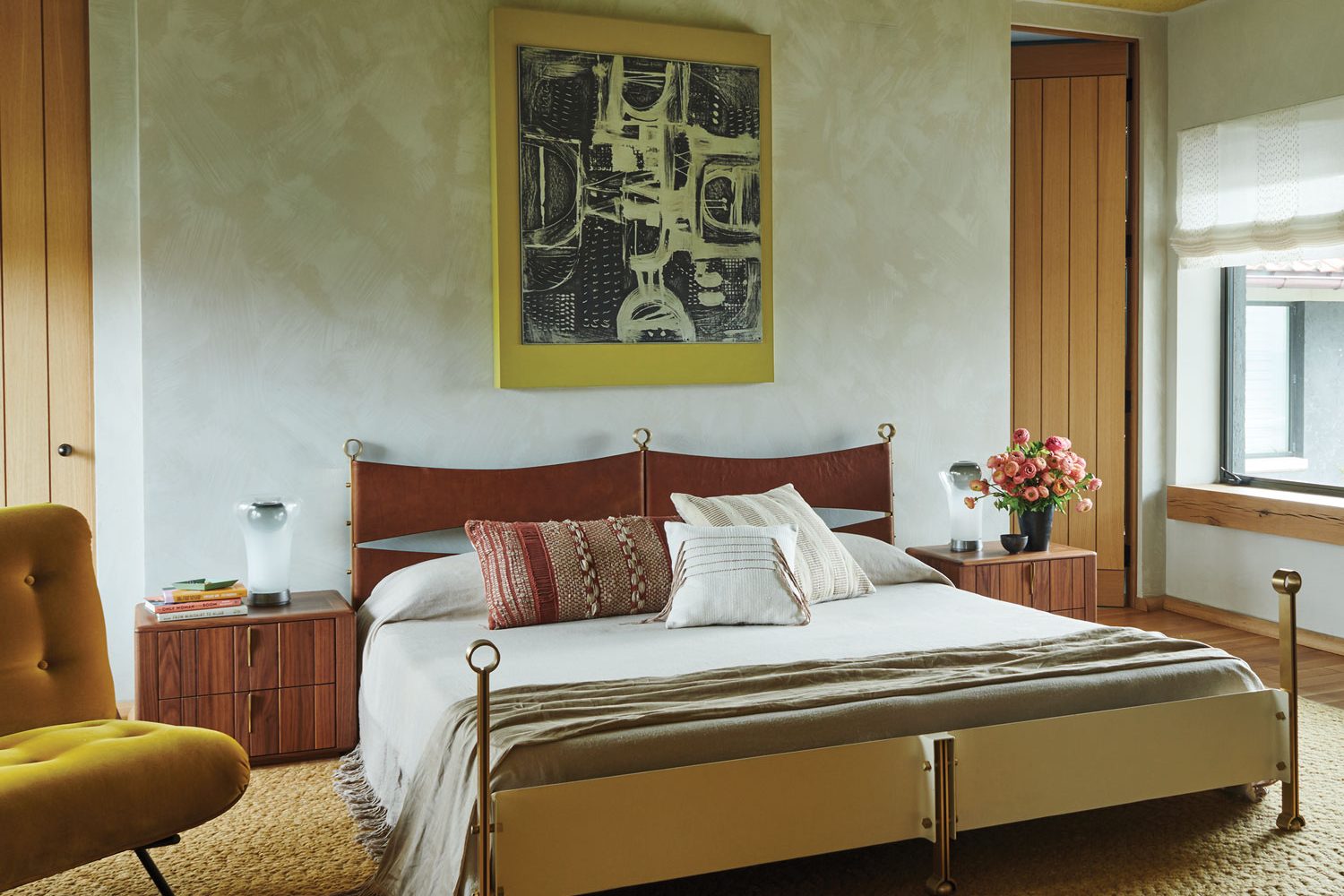 This Villa spans 11,000 square feet and boasts a clean, pristine interior design. The fusion of vintage and contemporary Italian elements imbues the house with a distinct personality and charm. The bold colors, elegant furnishings, and high-quality materials that contrast with the Venetian terrazzo flooring create a refreshing and inviting living space.
The addition of the Ettore Sottsass totem and Memphis-inspired Lindsey Adelman fixtures has resulted in a welcoming and stunning atmosphere for the residents. The outdoor living space has a contrasting style from the interior, thanks to the collaboration between Ross Padluck and John Ike. They utilized black stucco and lava rock to create a striking design.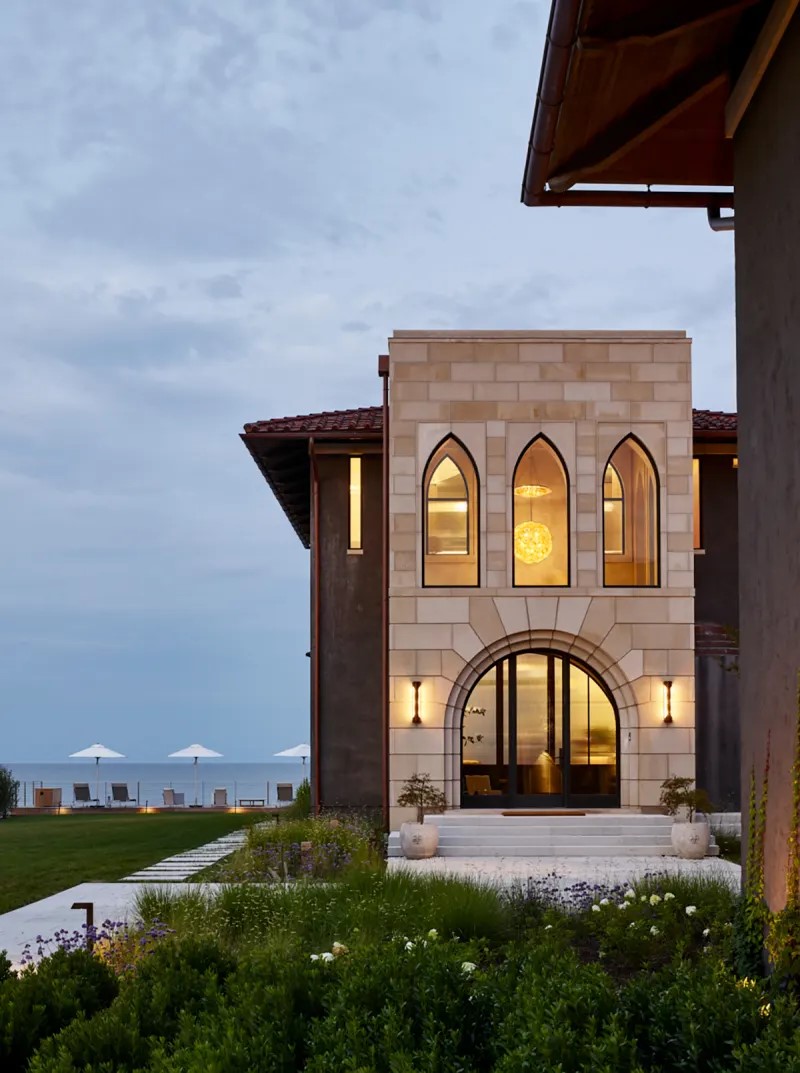 Steal the Look
This stunning Seaside Villa is a beautiful inspiration and proves that contemporary design is always a fantastic idea for your interior design projects or living spaces. Inspired by this modern design and Italian tastes, we selected some pieces from the HOMMÉS Studio collection to help elevate your design living spaces. Check it out:
Pina Chair White

Chair

$

2.095
The Seaside Villa is a stunning blend of modern design and Italian style that serves as a great inspiration for contemporary architecture. This Villa in New Jersey draws inspiration from an Italian city's history, creating an ideal location for a chic and refined lifestyle. We hope this interior design inspires you to create your paradise on Earth. Check out our Ibiza Collection to elevate your summer project designs.