Steve Leung Design Group was founded in 1997 by Mr. Steve Leung, an internationally renowned architect, interior and product designer. Their dual headquarters are located in Hong Kong and Shanghai, with branch offices in Beijing and Guangzhou. Studio's works are delivered across 100 cities worldwide. Moreover, they have been recognized with over 210 international design and corporate awards.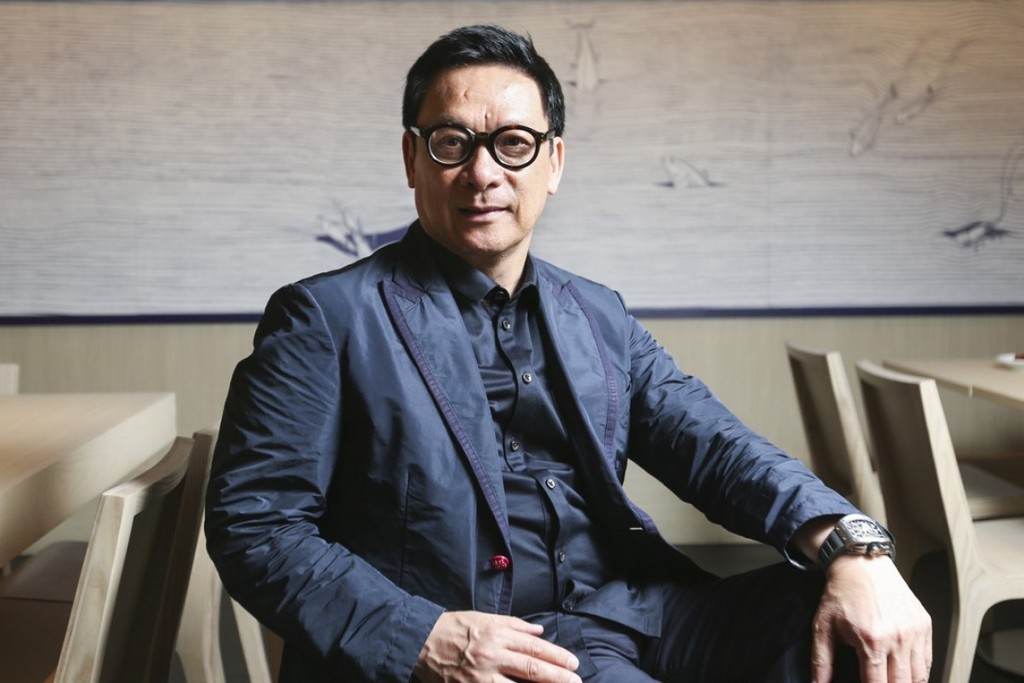 Their architectural and interior design projects range from property show flats, luxury private residences to sales offices and clubhouses. They also design hotels, serviced apartments, restaurants, shopping malls, offices, homes for the aged, schools, medical and healthcare, etc.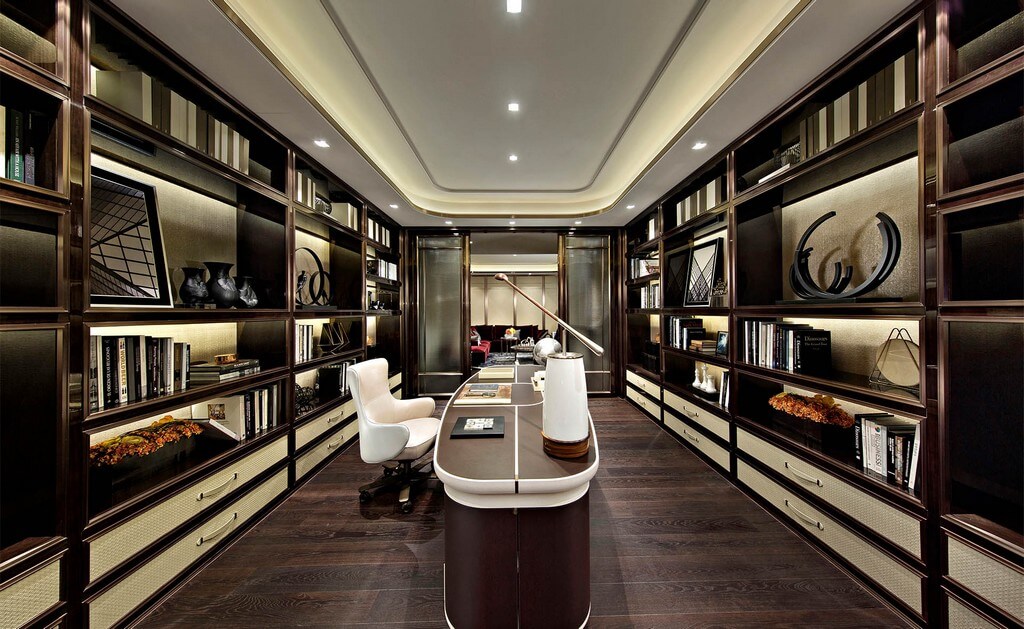 This harmonious apartment in Shanghai has everything that a client wants. A tranquil balcony area that invites peace.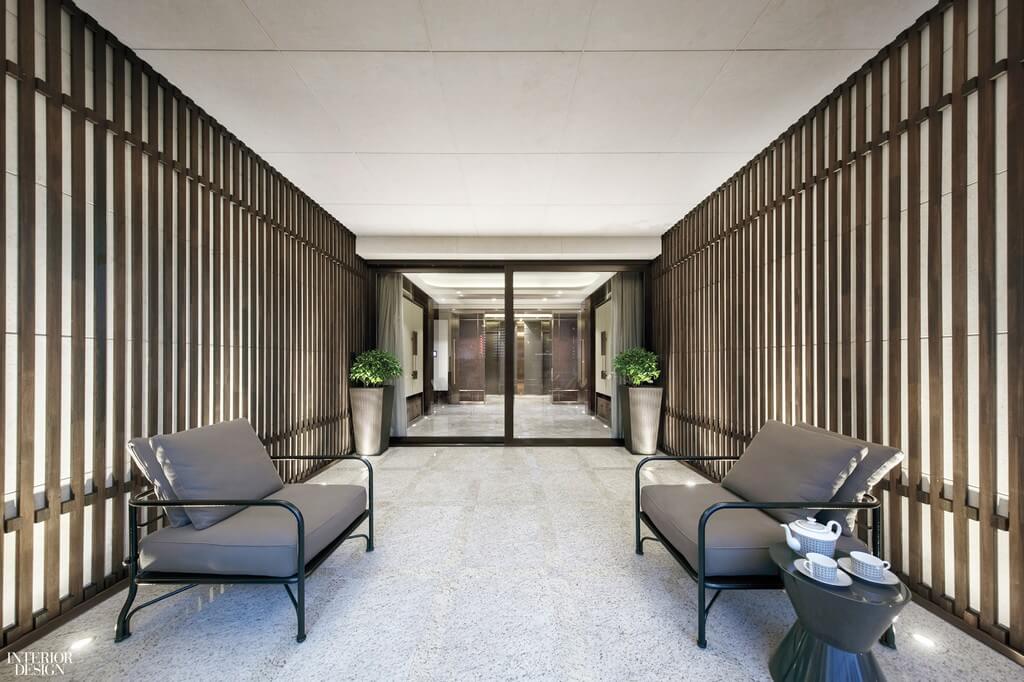 A dining room that has a marble floor.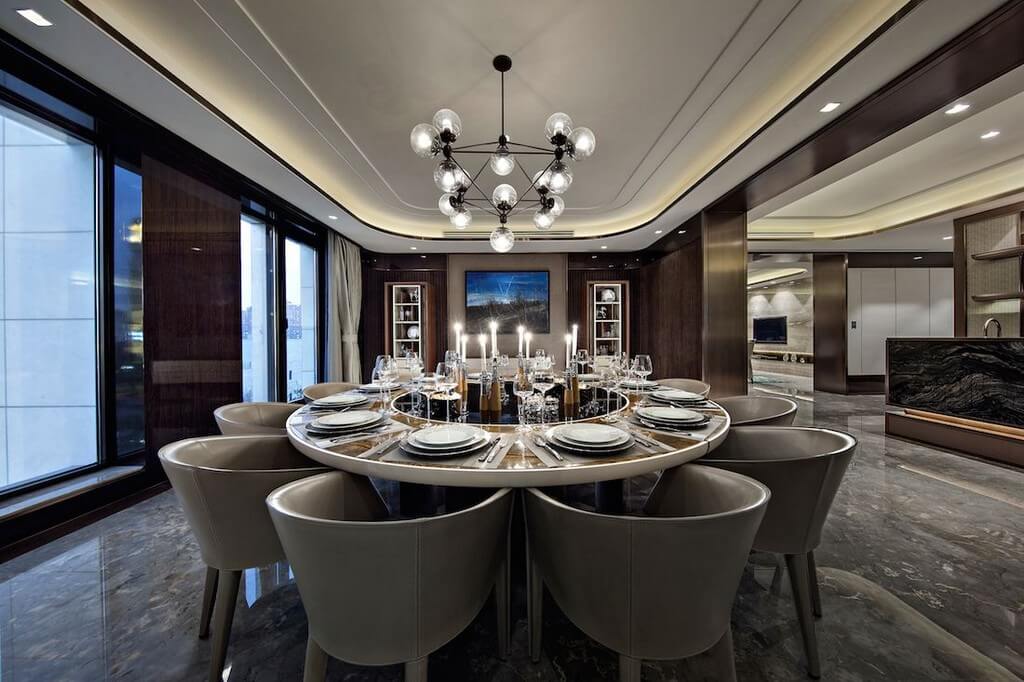 Finnaly, the living room's plush upholstered seating is arranged in perfect symmetry.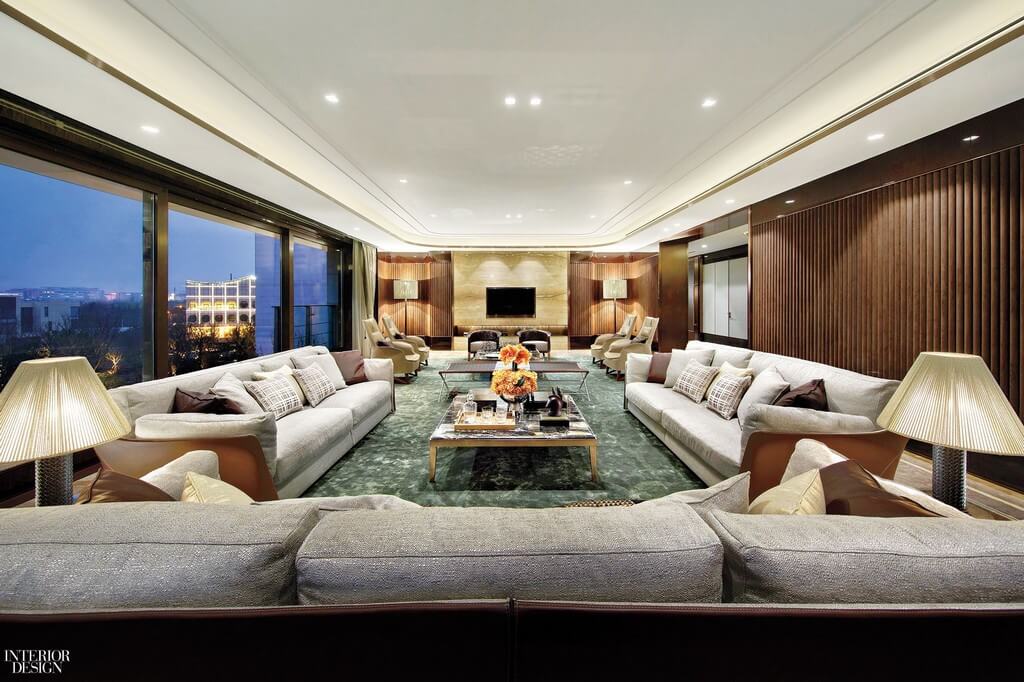 The design has the power to break boundaries.
Each of Steve Leung's project holds a unique character which is fully expressed through design vision and innovation. Moreover, their company motto, "design without limits," is enhanced by different forms of collaboration, such as cultural infusion, brand integration, product and designers' collaboration.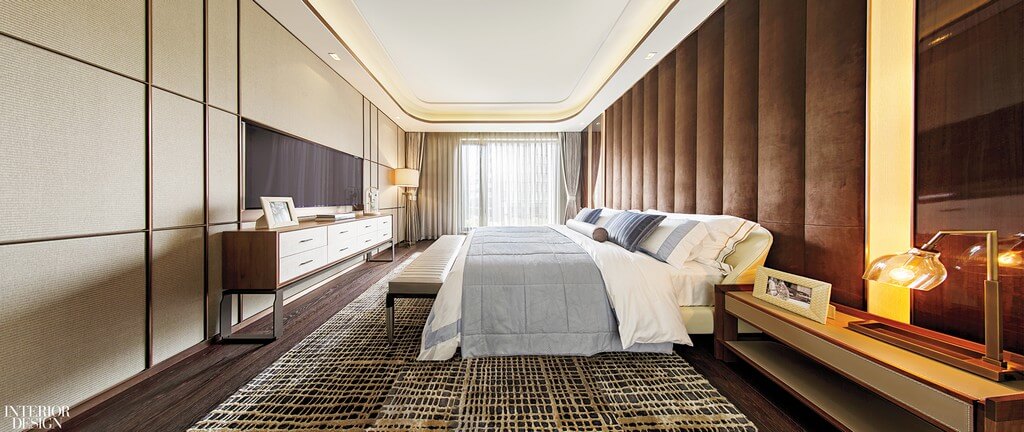 Concealed lighting illuminates a bedroom ceiling.
Steve Leung Design Group's projects are created in a human-oriented and contemporary approach. Nevertheless, their projects are tailored to their particular client, balancing aesthetic and functional requirements and between light and space.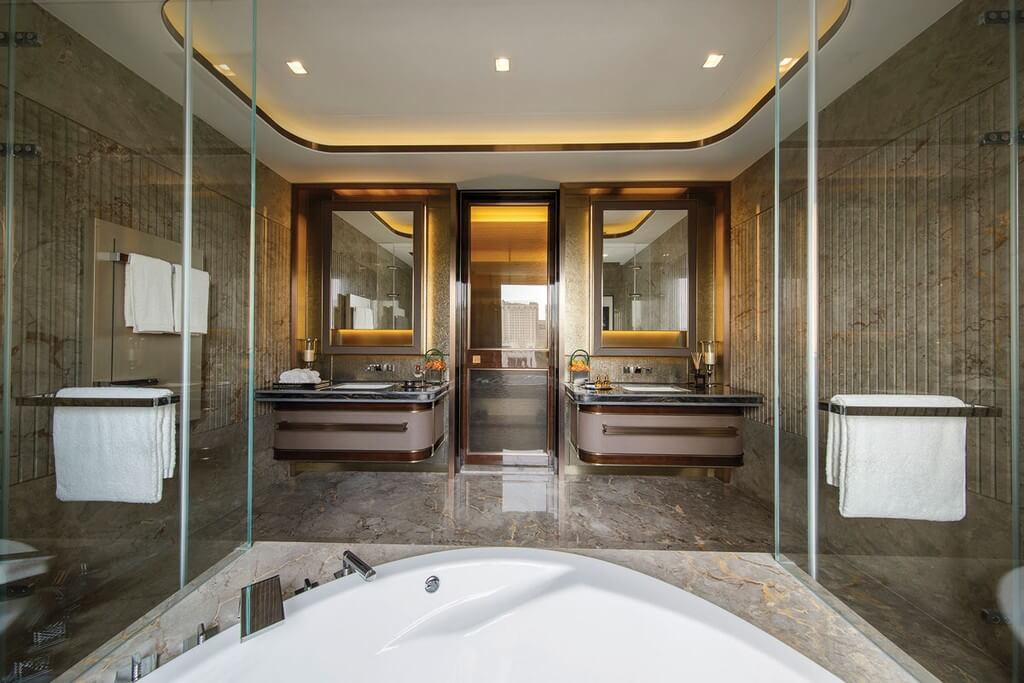 Bathroom fixtures are by Dornbracht and Villeroy & Boch.
We really hope you liked our article. Feel free to pin all the images to your favourite Pinterest board. Meanwhile, you can also visit our Pinterest boards to get more inspirations.
Get more ideas for your projects and find functional, stylish, and sizable lighting and furniture choices: