This contemporary apartment in Paris has Le Berre Vevaud's signature and a delightful interior full of charm that can inspire any interior project.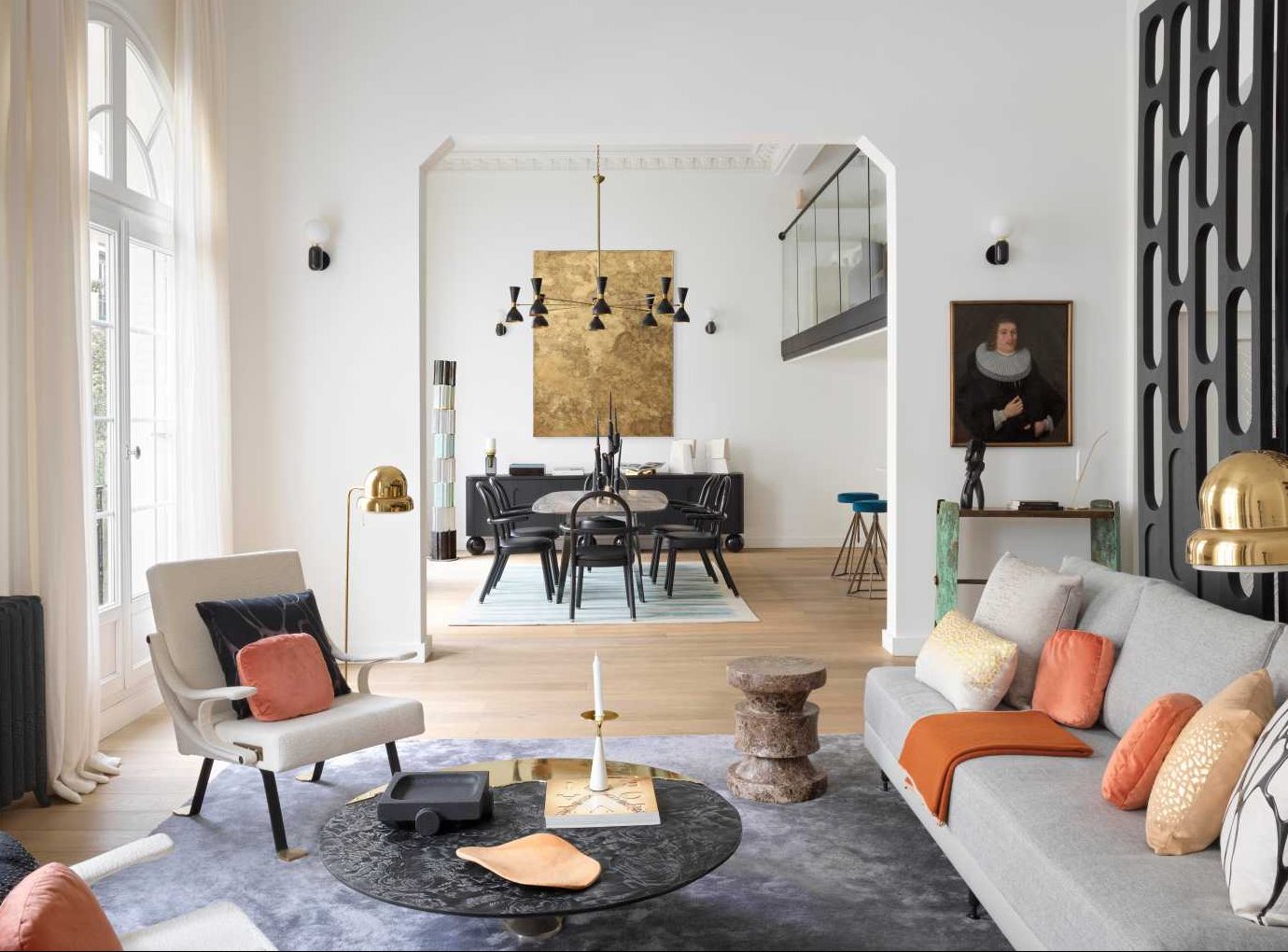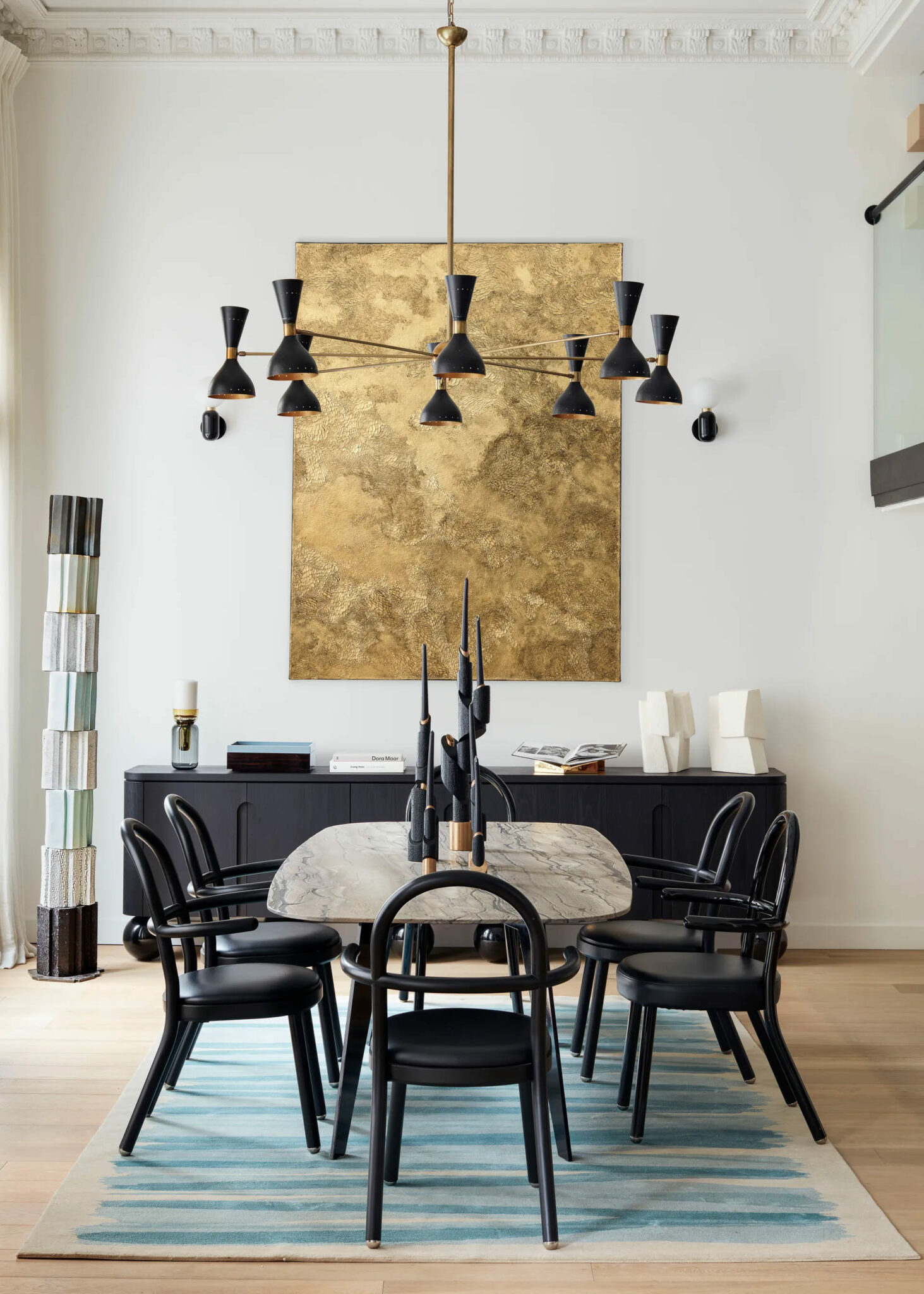 A beautiful building that just turned one hundred is the address of this contemporary apartment in Paris, a place that once was a single-home mansion with a luxury façade – arched windows and ornamental pilasters. But if the apartment's exterior has a lot of charm, the interior can be surprised by the elegant choices and art objects that fulfill this home.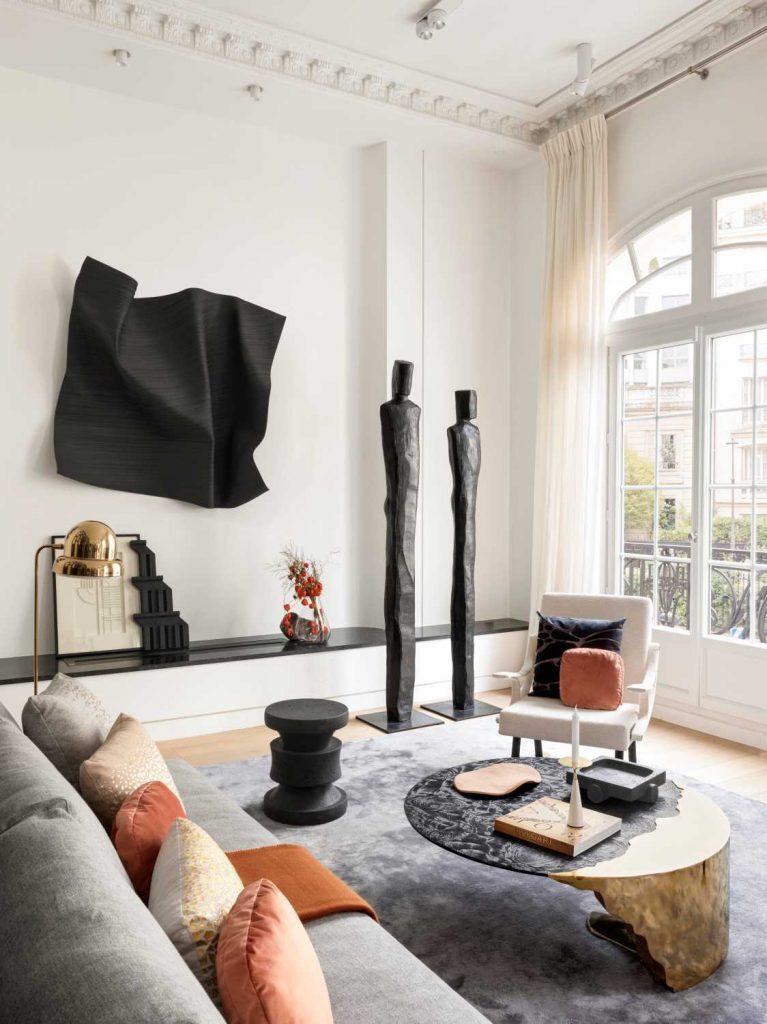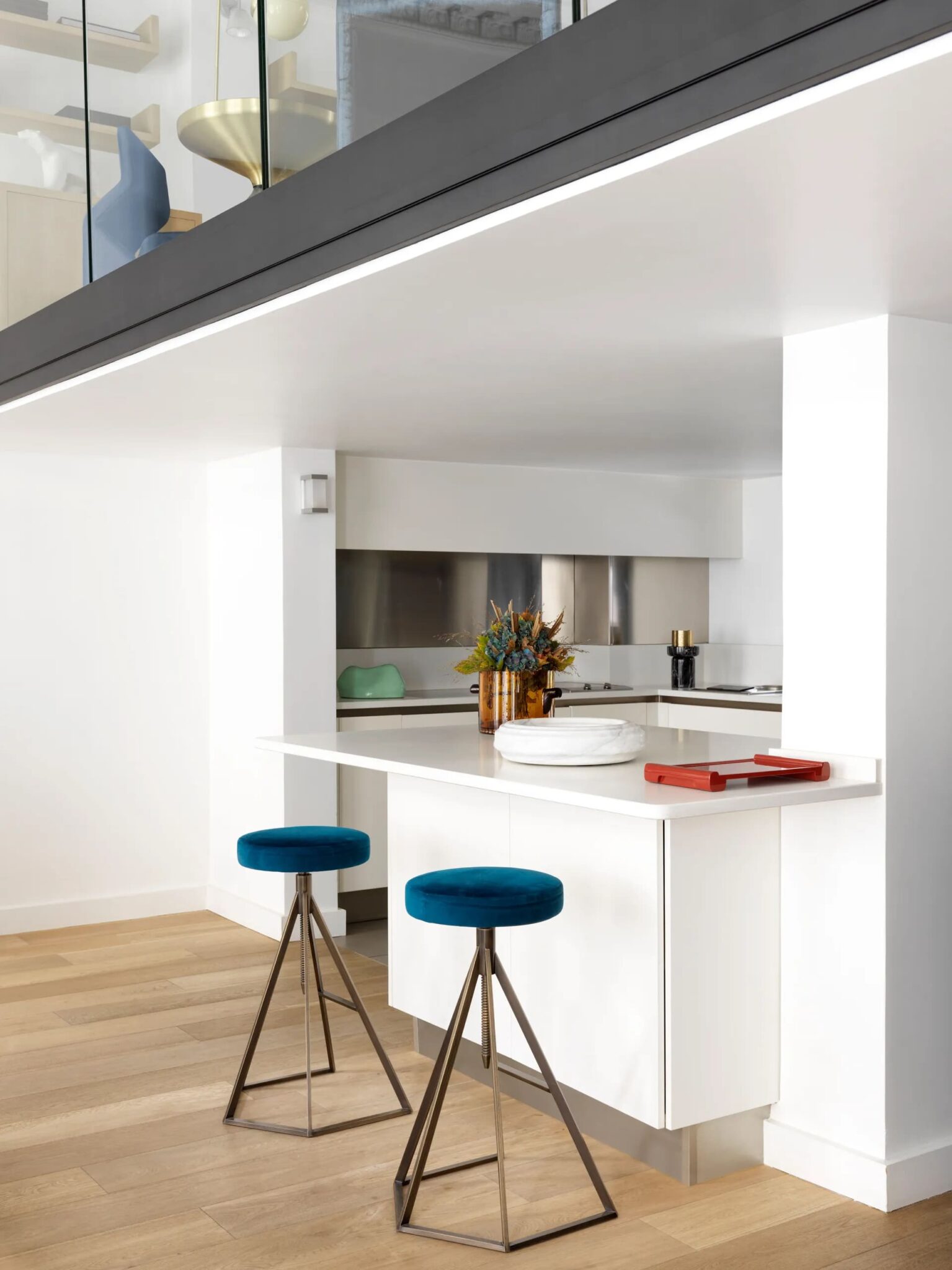 When the owners bought this apartment, the mansion had already been divided into two units. The result was an interior with 320 square and some issues- the flow was hard between the spaces, and the ground floor and kitchen seemed like a little lot in the area. Vevaud and the owners decided that it was time for a remodel.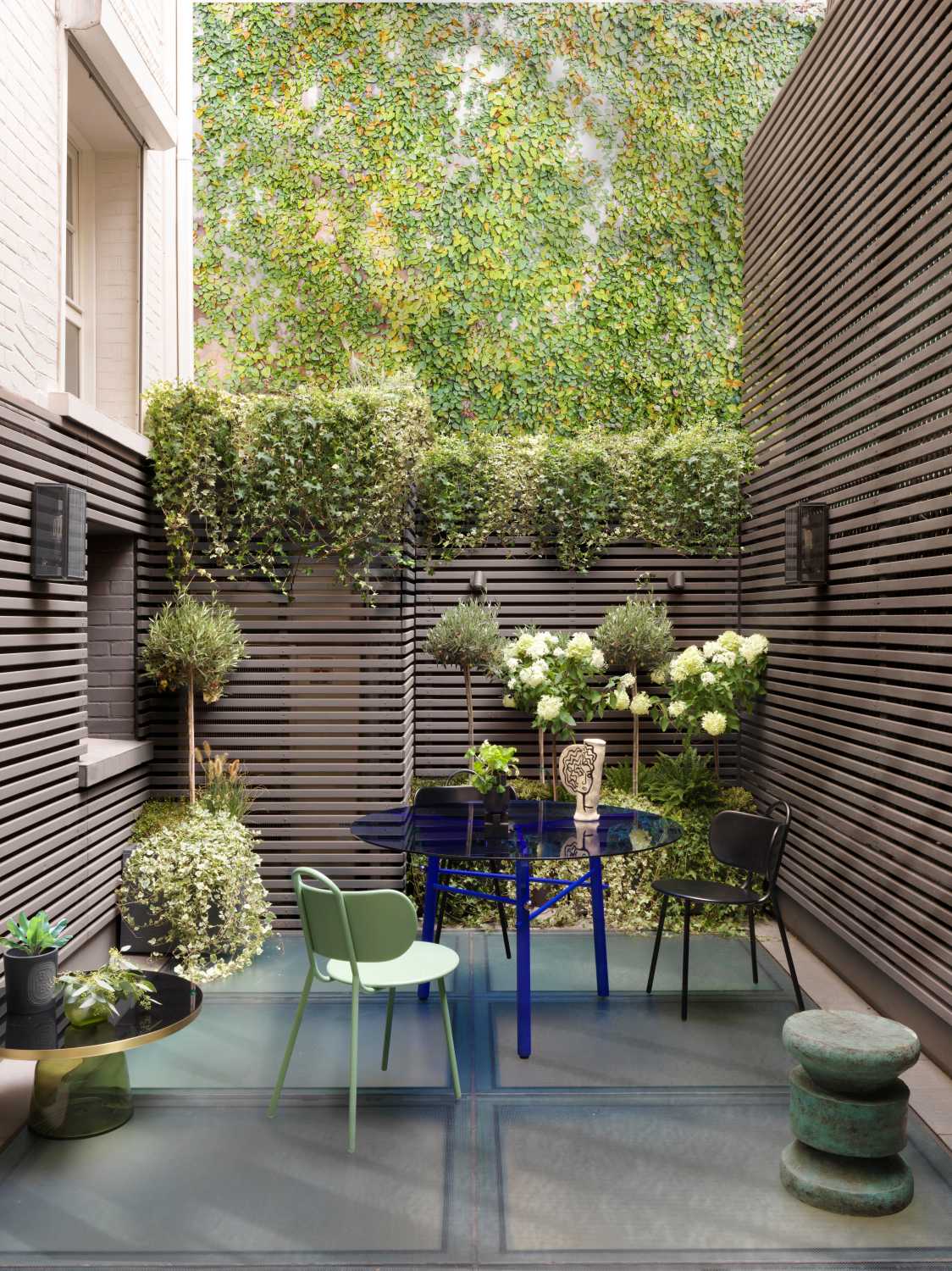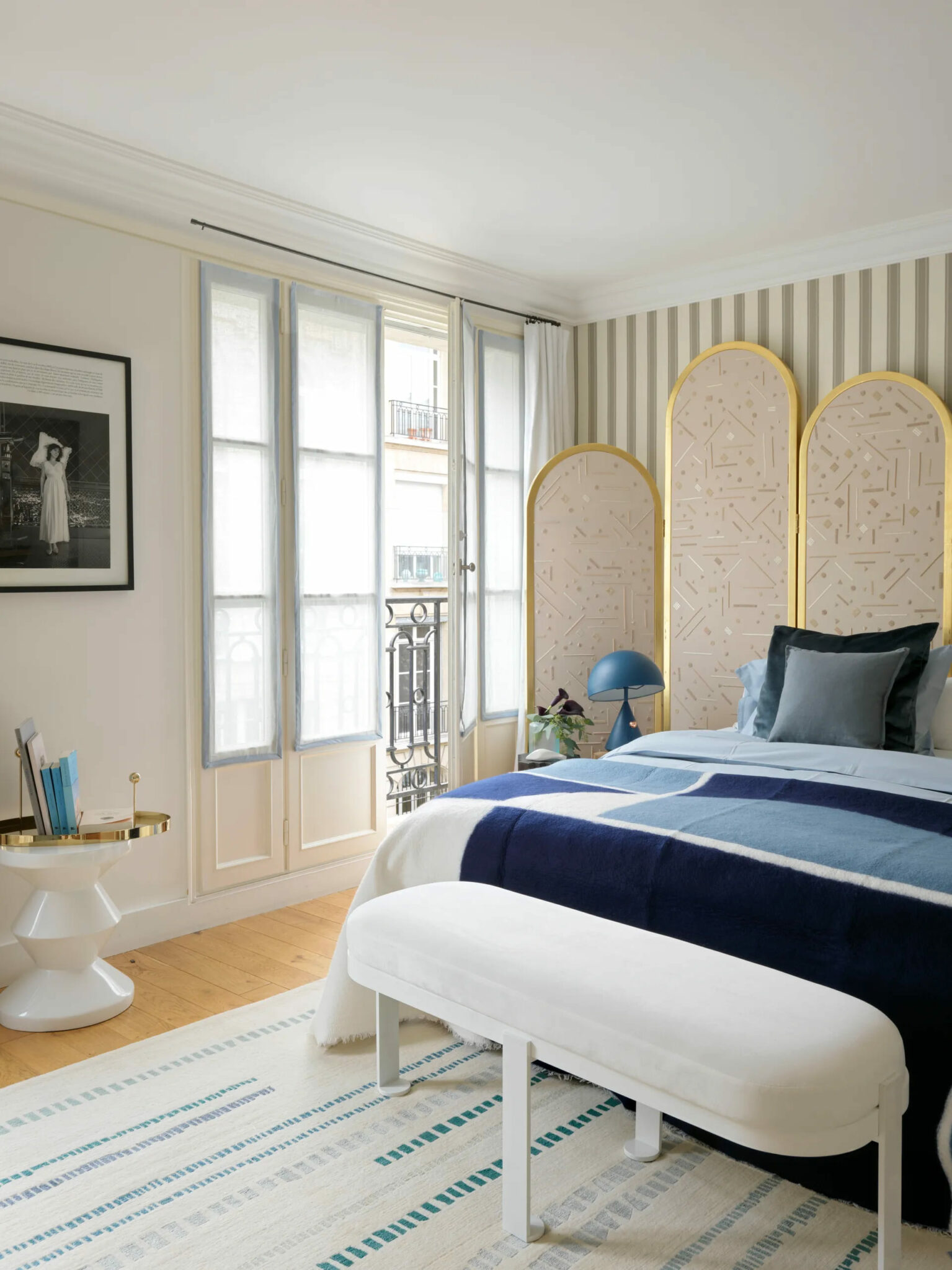 The designer blended the classical details from the apartment with contemporary touches- a specialty of Le Berre Vevaud's work. Some highlights of the remodel are the minimalist fireplace in the living room and the addition of a mezzanine above the kitchen. The work aimed to give the space a connexion between the different areas of the apartment.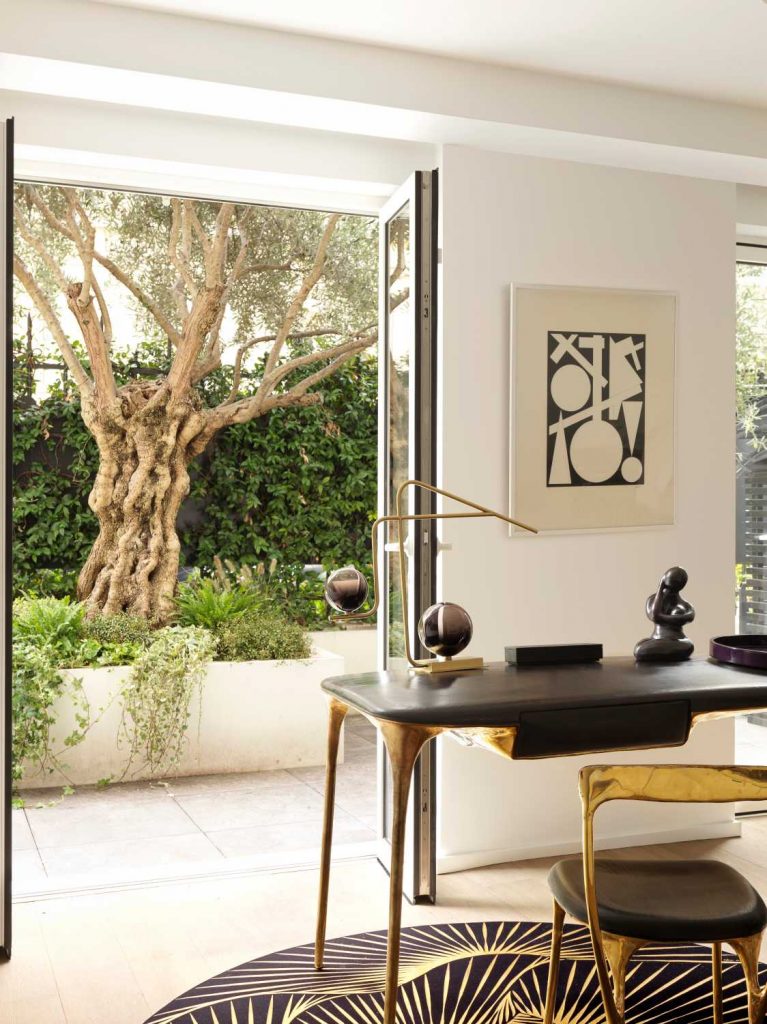 The interior of this contemporary apartment in Paris shows a predominance of a black and white palette and graphic elements. Inspired by the latticework found in the Middle East and North Africa, irregular patterns help to bring an artistic vibe to the space, combined with other interior choices that make this space stunning.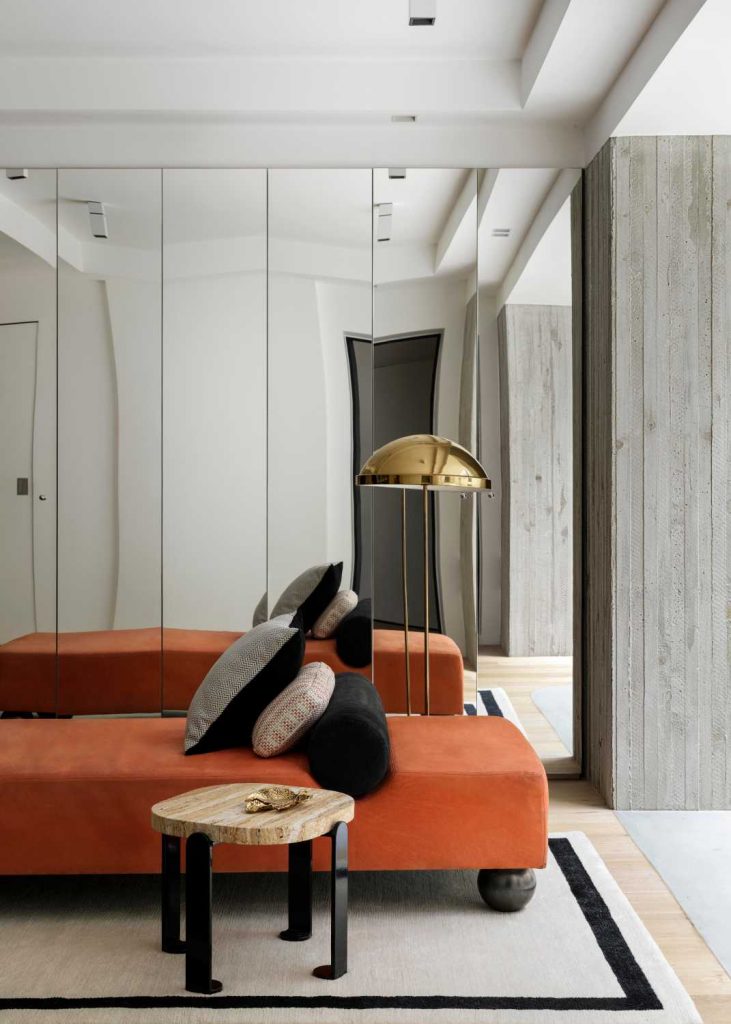 The renovation also increases the space with a luxurious spiral staircase – one of the beautiful stars of this charming apartment that helps separate the entry room from the living area.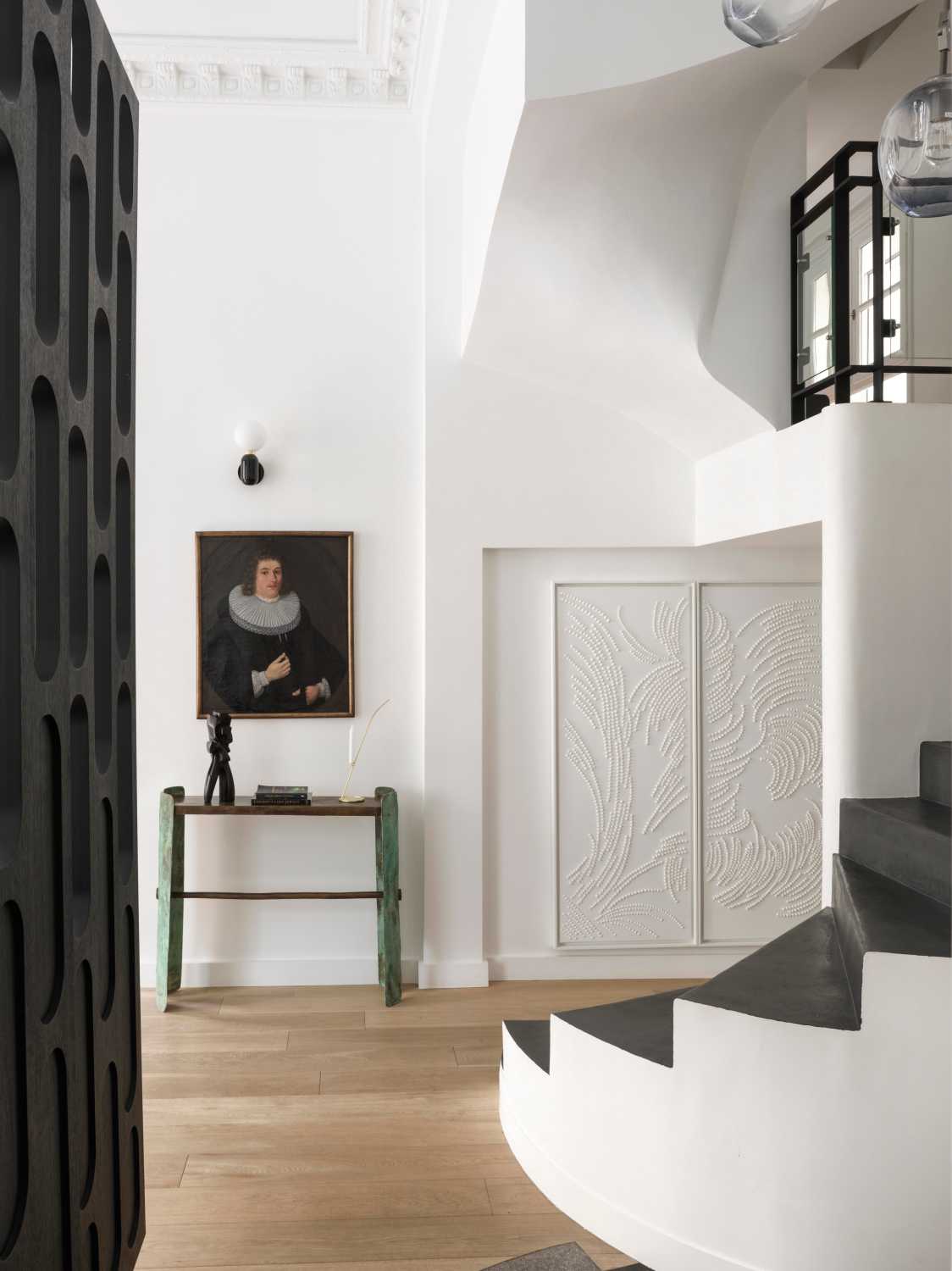 The black and white palette is combined with shaped furniture that helps to give the space a unique layout- combining modern pieces and classical aesthetics.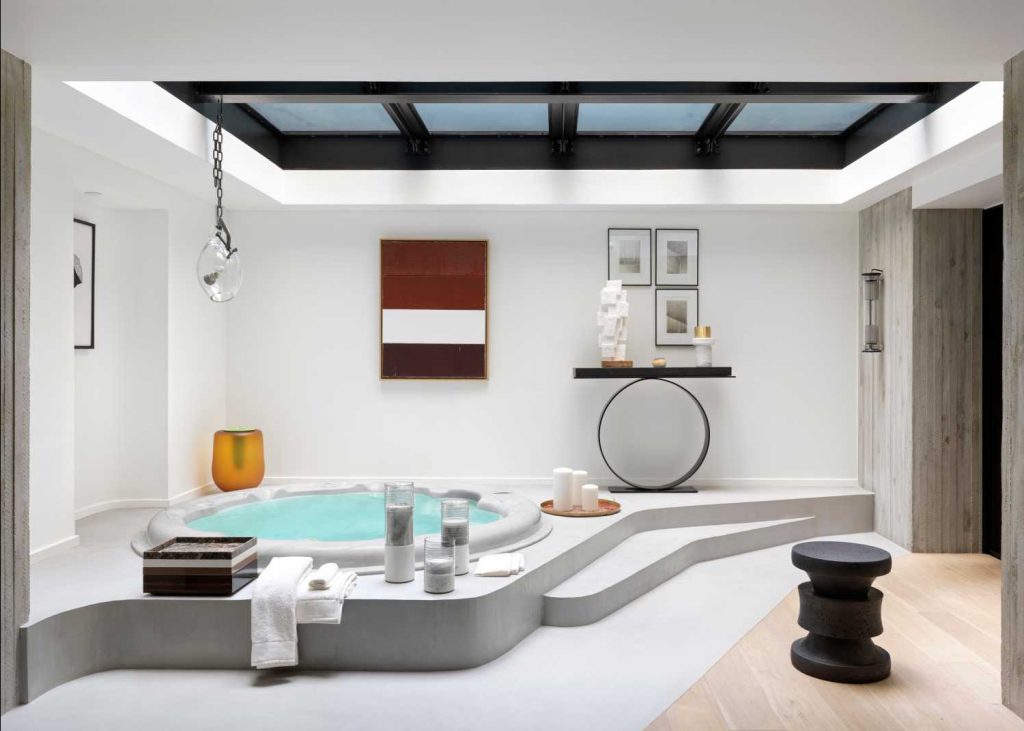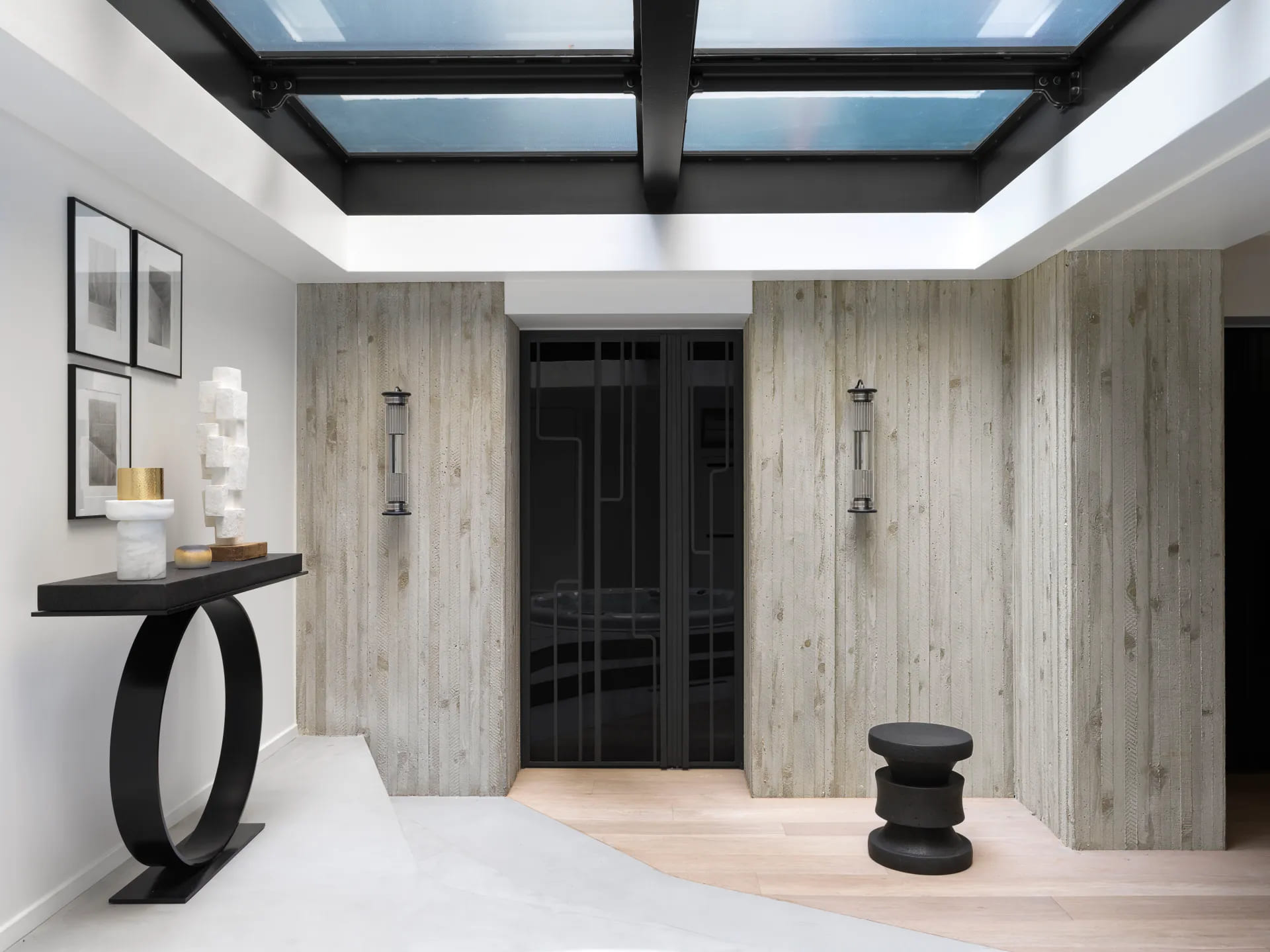 This contemporary apartment in Paris is charming and has a lot of surprises – in the basement of the house, Vevaud projected a spa area – a request from the owners for a well-being space. In this space, a lightwell helps natural light to flow and also allows a patio outdoor. Besides, the spa also counts with a hammam, jacuzzi, and walls made from shuttered concrete.
ARE YOU INTO INTERIOR DESIGN?
If so, discover modern furniture and lighting designed by design lovers for design lovers. All you need is to download the Hommés Studio catalog. To complete your interior design project, choose the high-end homeware by ACH Collection

Source: AD / Photos: Stephan Julliard