The juxtaposition of Classicism and Contemporary in the heart of Paris, on a home in the Isle of Saint-Louis decorated by Vincenzo de Cotiis.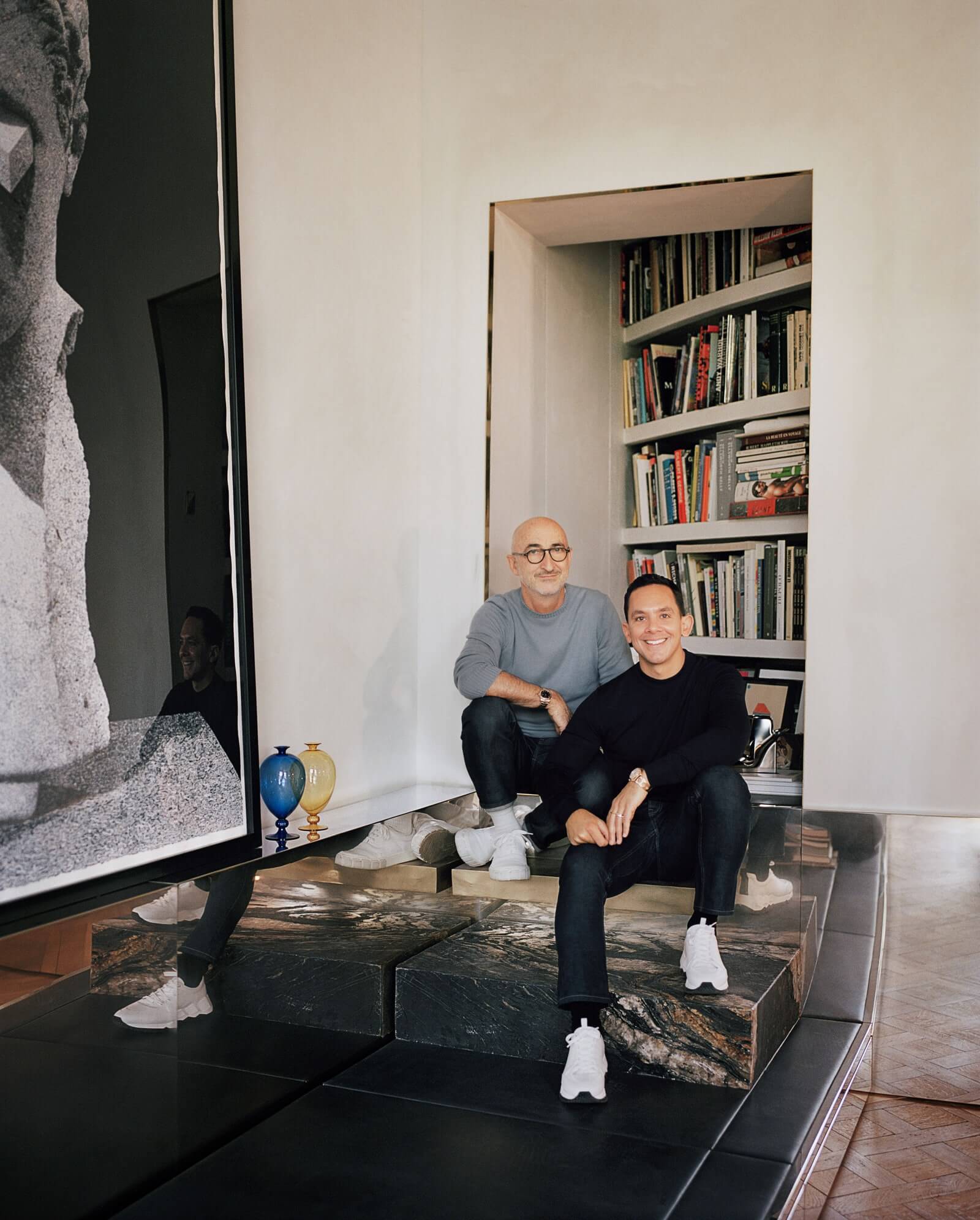 There's a short and exclusive list of people that could ever live on the Isle of Saint-Louis, a small island in the heart of Paris, right on the Seine River. However, Pierre Hardy, the creative director of Hermès, and Christopher Turnier, his husband, and CEO of Pierre Hardy, the luxury footwear and accessories brand, are part of the dreamers that could afford a 17th-century flat on one of the most exclusive locations in Paris. And they did.
When they first entered the property, they knew they had to hire Vicenzo De Cotiis to decorate it and inject a modern soul into the historic building.

VICENZO DE COTIIS AND THE JUXTAPOSITION OF CLASSICISM AND CONTEMPORARY
Vicenzo De Cotiis is an architect born in Italy. His work is a love story of time and space. For this reason, the Italian architect and interior designer could create the perfect home for Pierre Hardy and Christopher Turnier.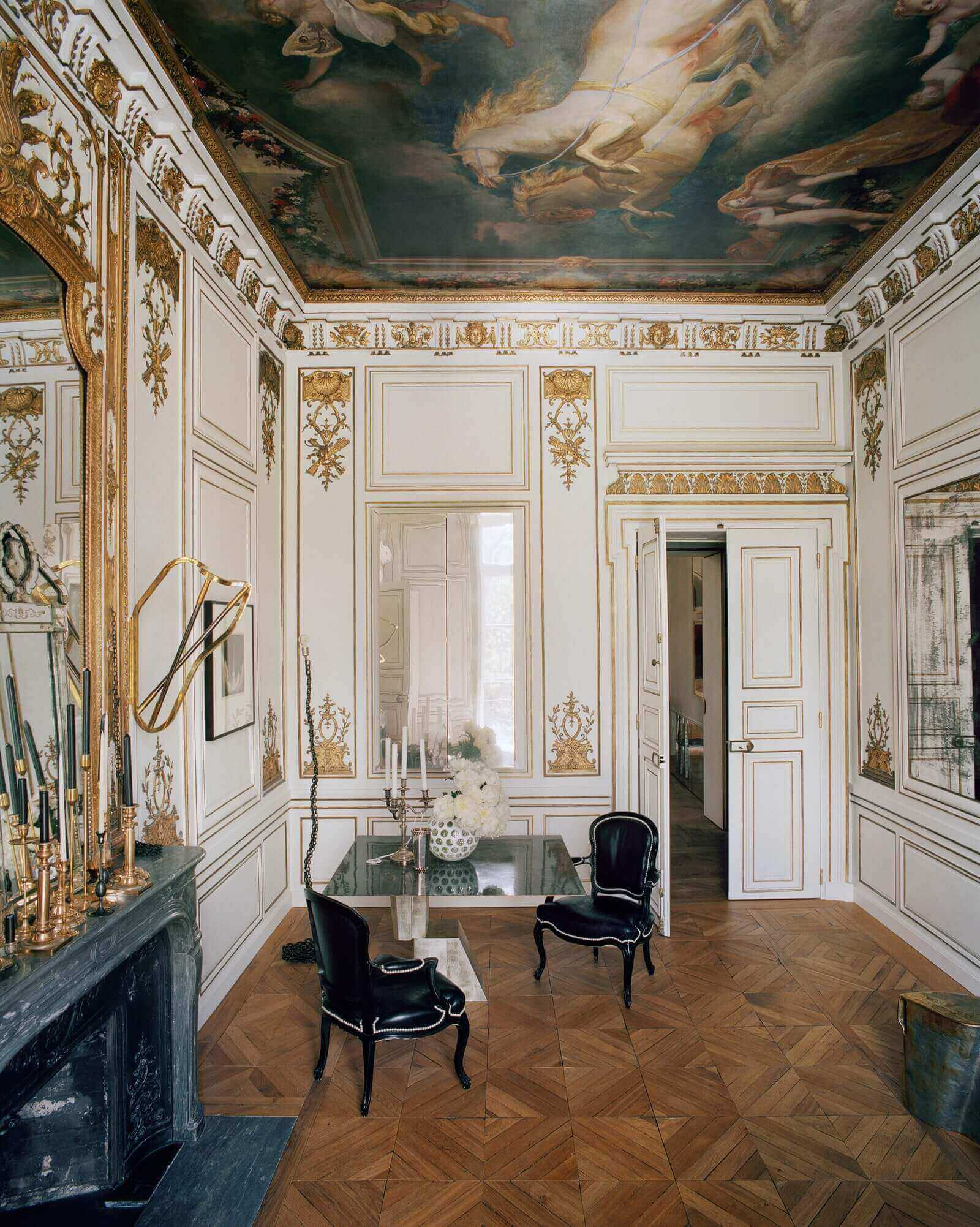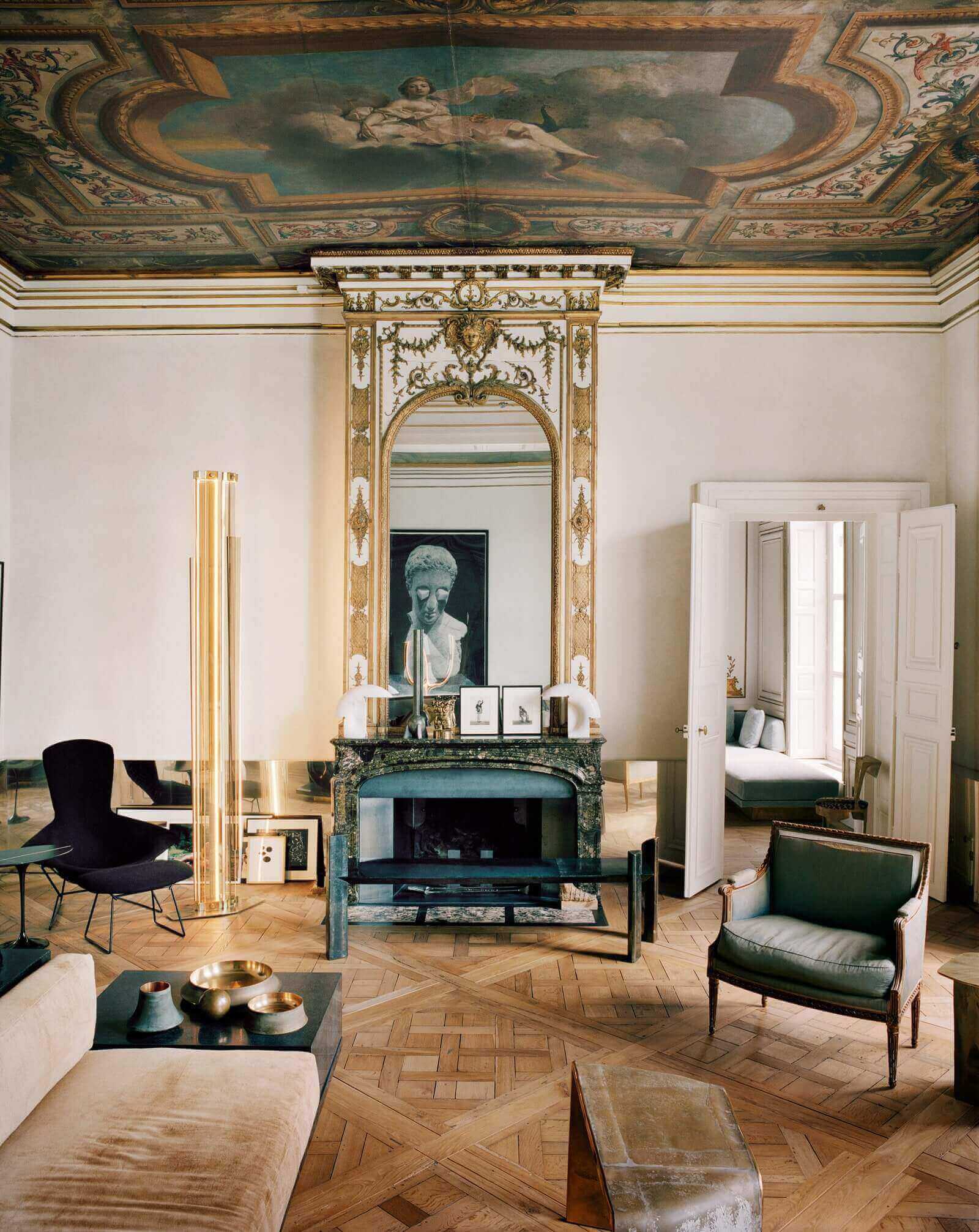 The first time Vicenzo De Cotiis visited the property on the Isle Of Saint-Louis, in the heart of Seine, the Italian interior designer thought that the property was just perfect. As a matter of fact, the unique location, the airy rooms, and the amount of natural light, in addition to wood-crafted walls and Bon Boulloge frescoes (mostly on the ceilings) make the property untouchable.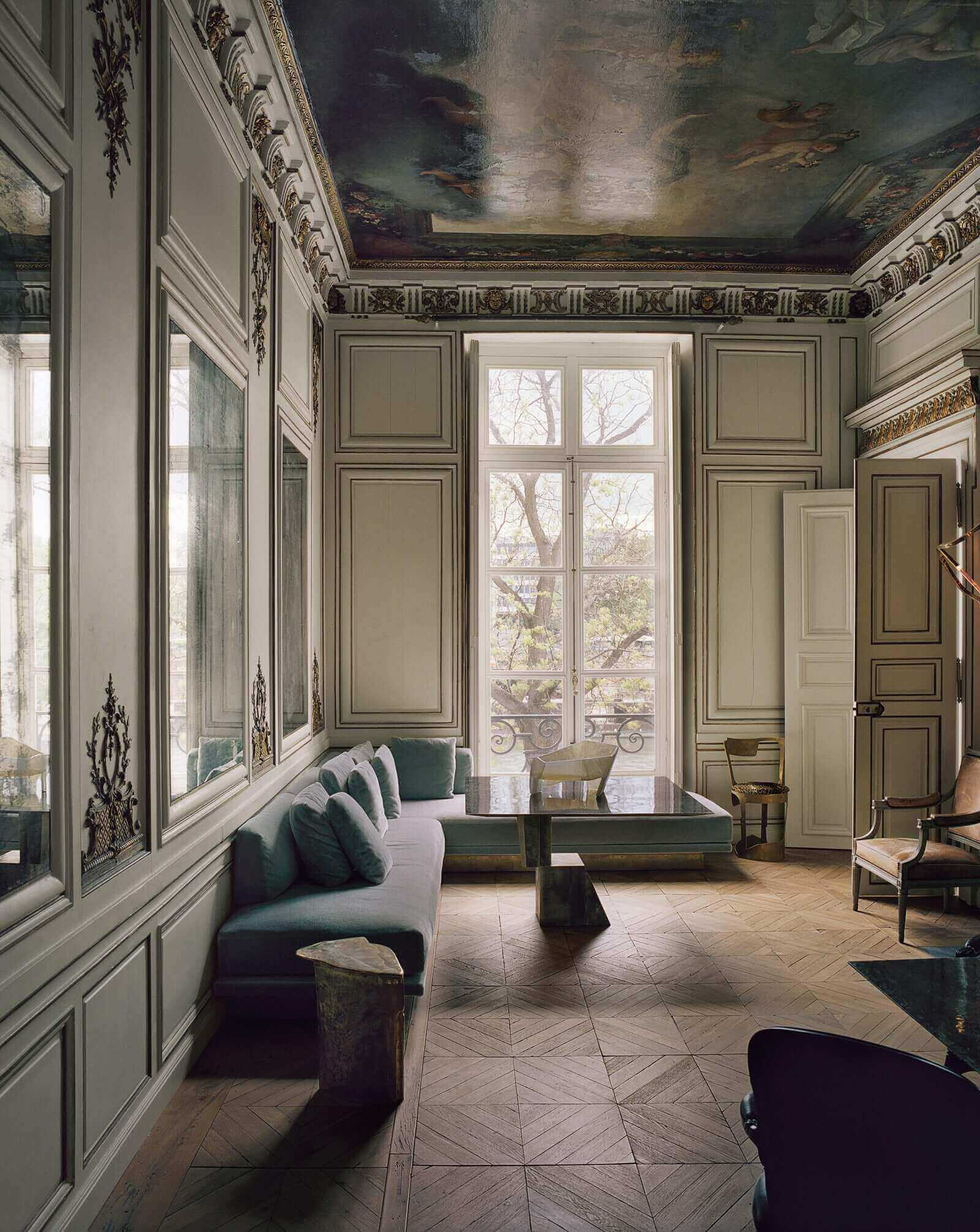 To Vicenzo De Cotiis, resecting the historic architecture and the building's authentic features was mandatory. For this reason, the Italian designer limited its imagination to the renovation of utility spaces, such as bathrooms and kitchen, and to a curated cluster of furniture, home accessories, and artworks.
It is exactly this respect for the original structure and aesthete that lead Vicenzo De Cotiis to create a beautiful juxtaposition of Classicism and Contemporary. A luxury home in Paris that is as French as worldwide.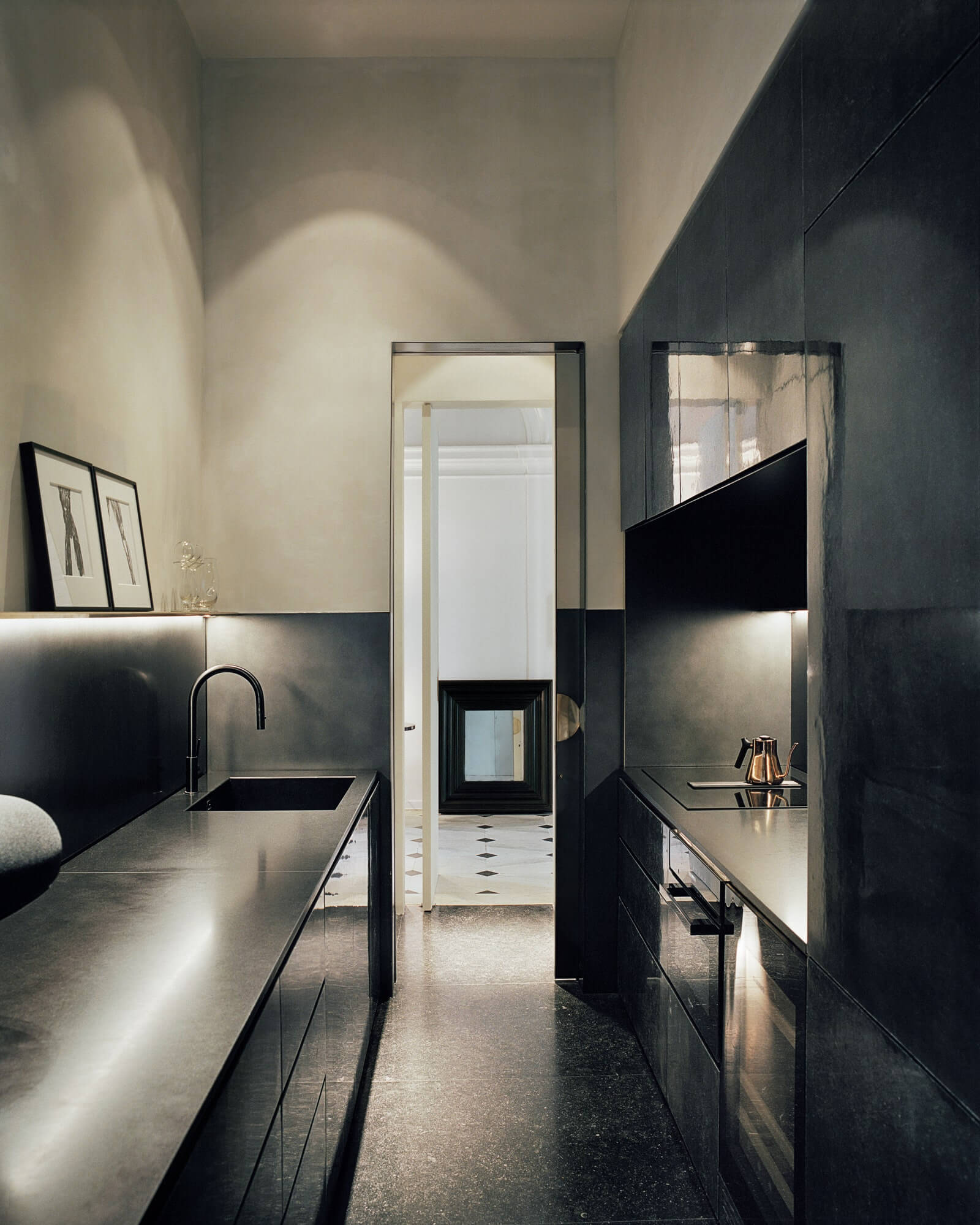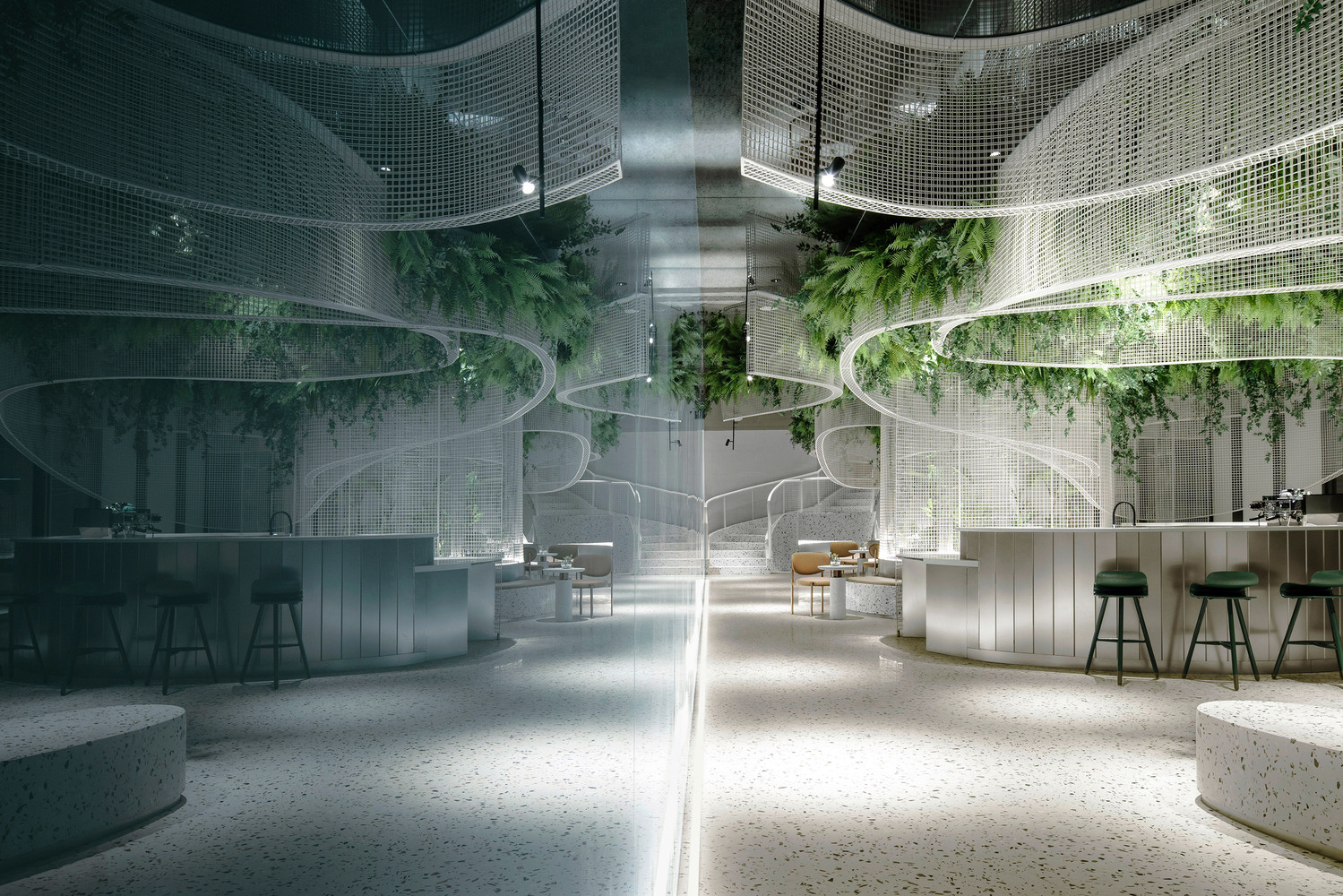 At Pierre Hardy and Christopher Turnier's home, Vicenzo De Cotiis mixes a cocktail of 17th-century architecture, modernist paintings, midcentury modern furniture, and contemporary works of art, such as Robert Mapplethorpe photos.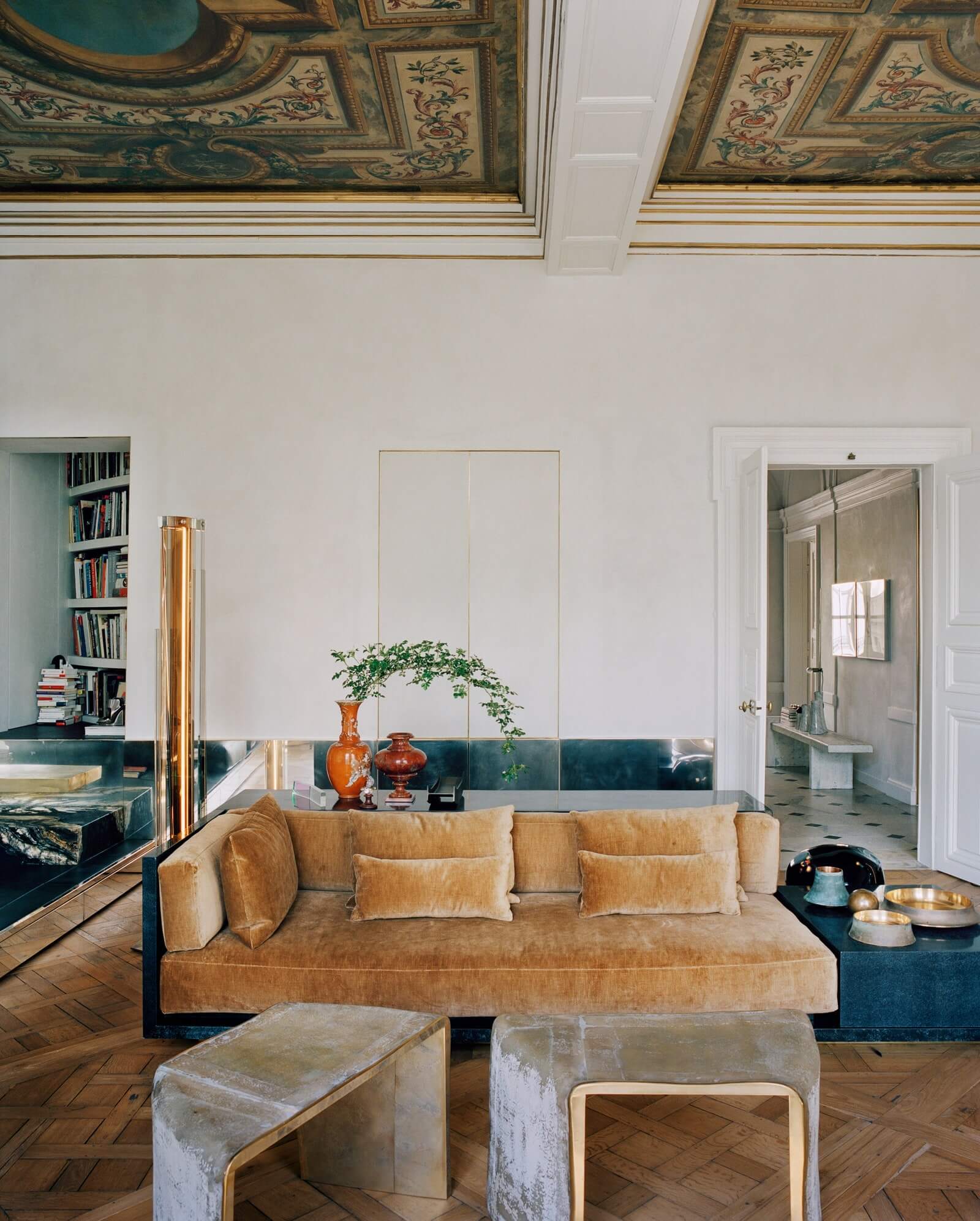 This luxury home in Paris, atop the Seine river, is the utmost beauty between past and present, and the manifestation of love, art, and timelessness.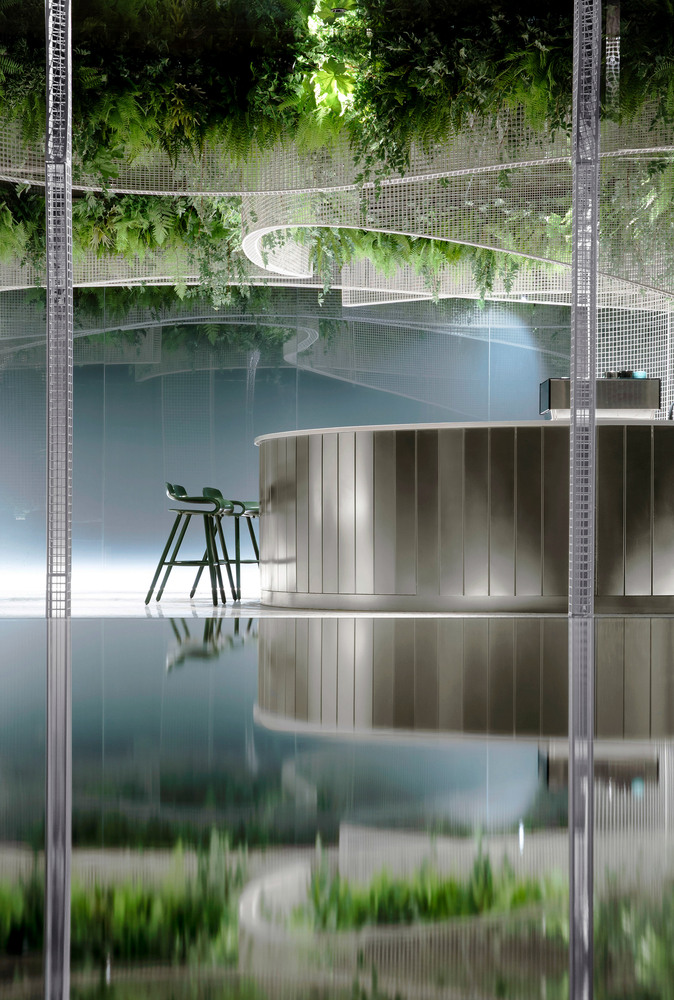 GLAD YOU'RE HERE
Since you have come this far, we kindly invite you to download the Hommés Studio's Catalog and discover furniture, lighting, and home accessories to design an iconic home.
Pay a visit to ACH Collection website as well and discover high-end homeware and pet accessories for a wholesome modern lifestyle.

Source AD