The dining rooms are one of the most desirable spaces in your home. It is a place of joy and happiness where the family gathers, and remarkable memories are collected.
Art Deco interior design is one of the most attractive and influential styles of visual arts that exists. It is characterized by bold geometric shapes and patterns, luxurious decorations, and flashy, metallic colors. This is going to add personality to any space.
Art Deco design is an excellent choice for your dining room. With Hommés Studio products, you will be able to have the dining room you have always dreamed of. An elegant room that will exude a contemporary feel that is luxurious, yet at the same time comfortable and inviting.
If you like this dining room look and want to explore and be inspired by the collection by Hommes Studio, you can take a look at this vibrant living room:

A dining room without a table is not a dining room. From the most basic tables to the unusual and surprising, Hommes Studio has a lot of unique tables for your room.
Sahara Dining Table was designed for lovers of conceptual art. This is a bold shaped table perfect for integrating into your dining room if you intend to give a unique and bold touch to space.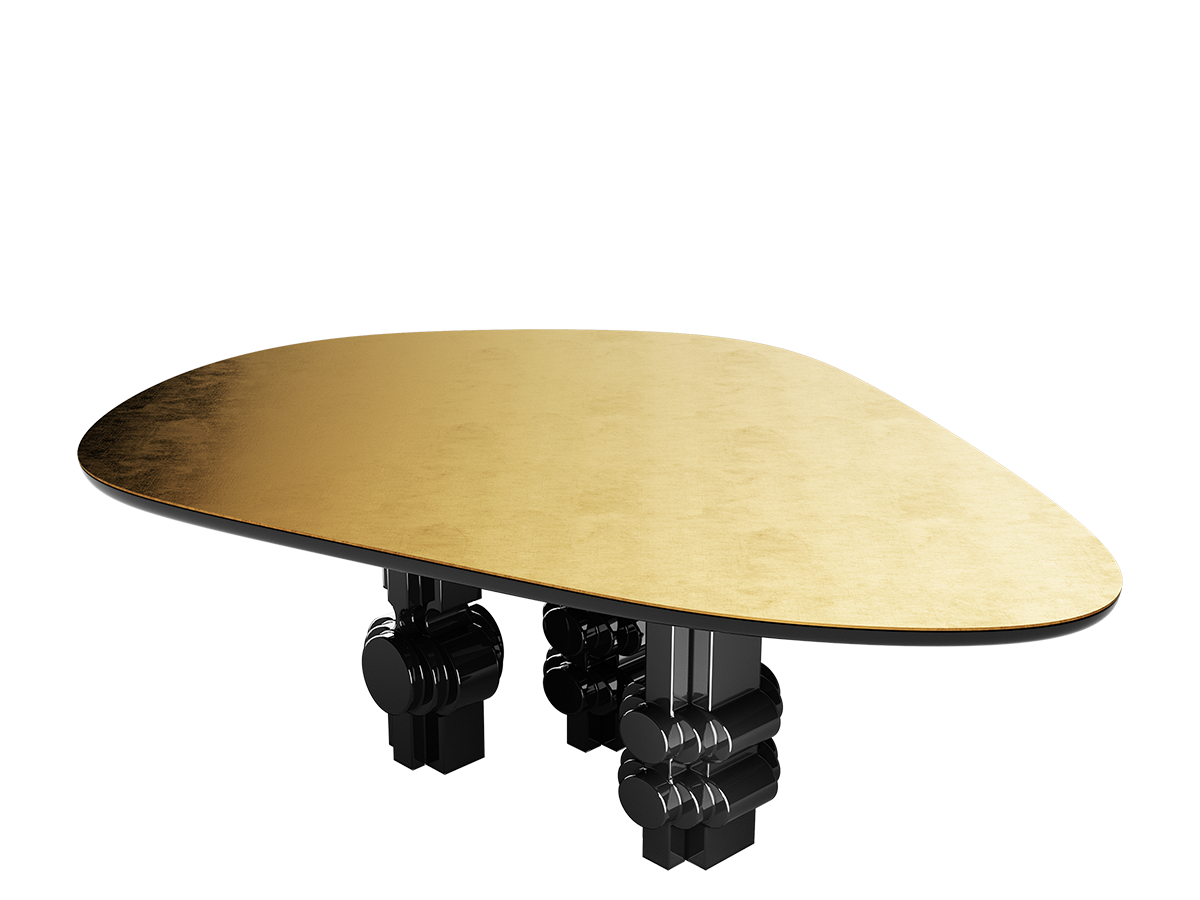 Karmen Dining Chair adds instant class and contemporary elegance to the home. A truly stunning seat, the velvet palette works well in modern and luxurious environments.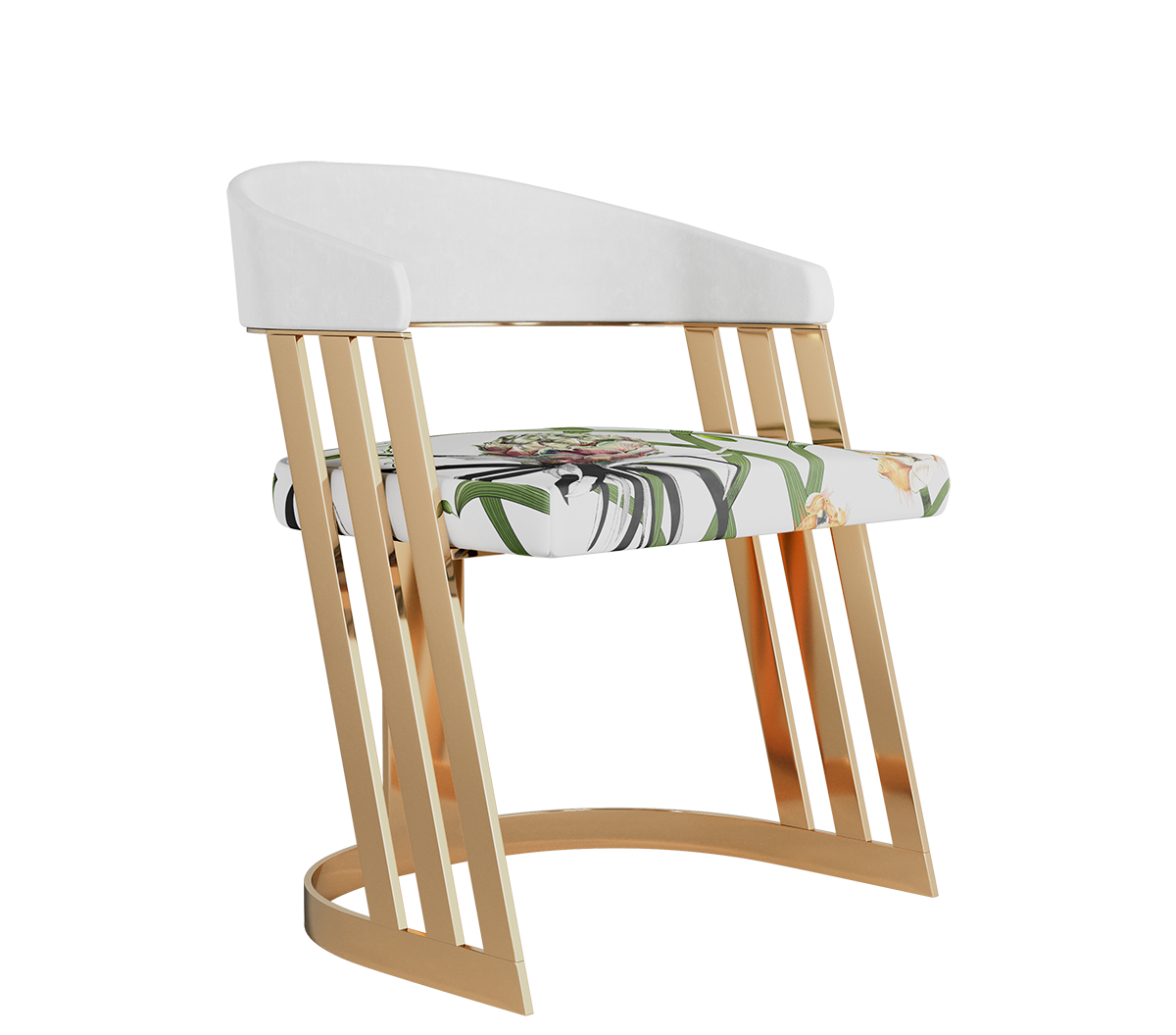 Cocoon Suspension Lamp was inspired by the shapes of Art Deco jewels. It was designed to bring elegance and character to any living/dining area. A luxury chandelier for a high-end interior design project.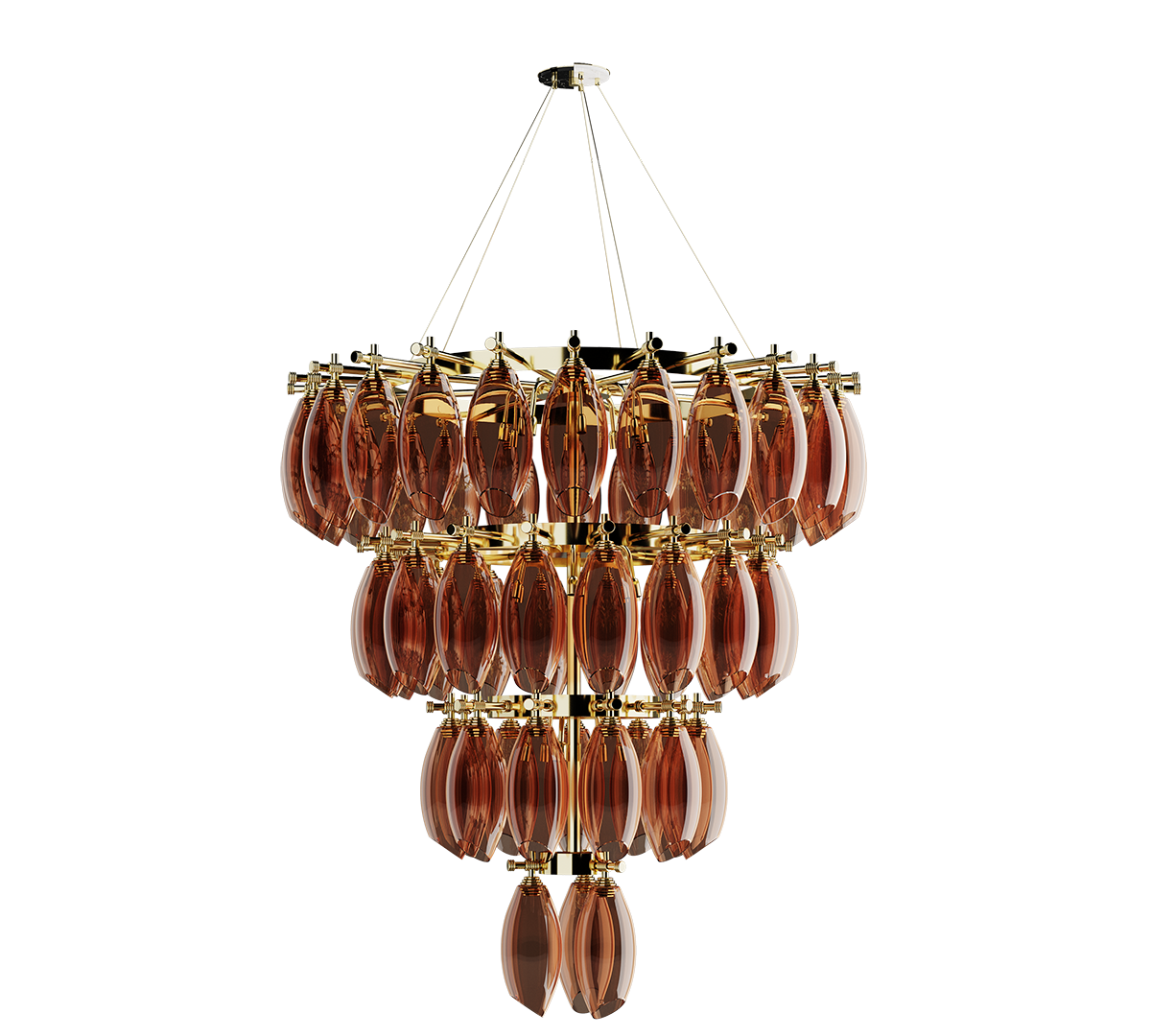 In every space of our house, small details can sometimes make a difference, and the dining room is no exception. From the smallest detail to the most complex, we must live up to global design – in this case, art deco design.
Voyage is a luxury dining set of ceramic plates. A series of decorative and functional items with ACH signature by HOMMÉS Studio.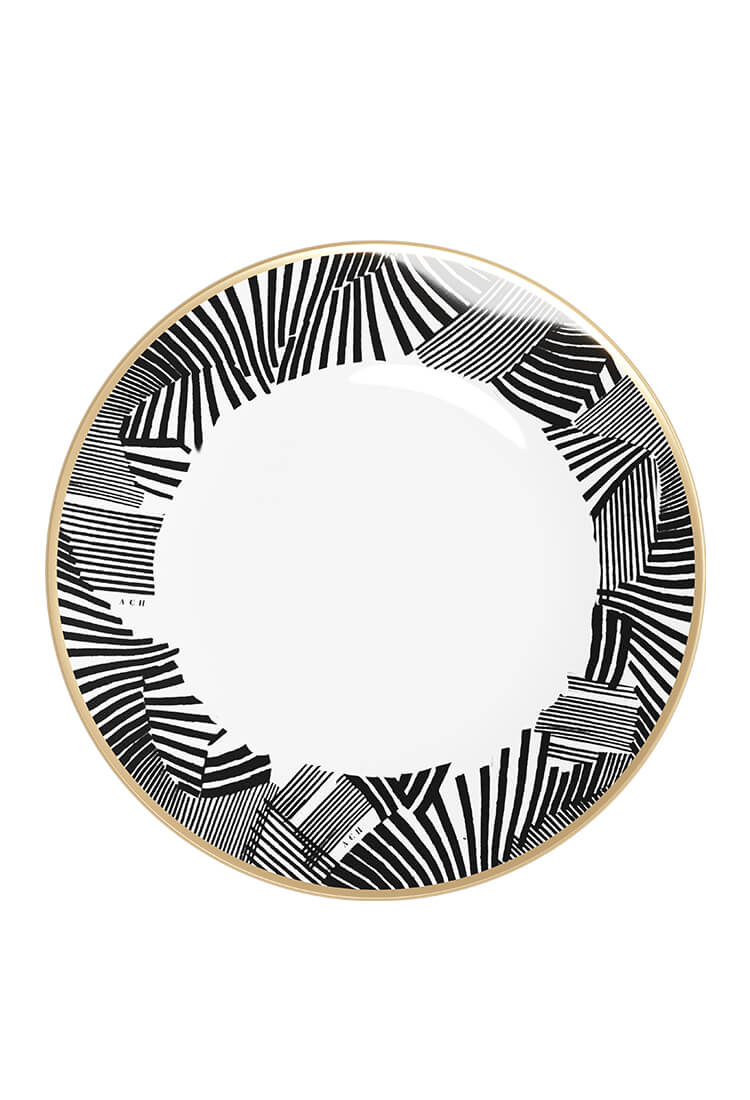 ACHI candle releases a mesmerizing perfume adding extra value to a space thanks to its eye-catching container design. The natural composition of scents promises to excite sensorial experiences through your home.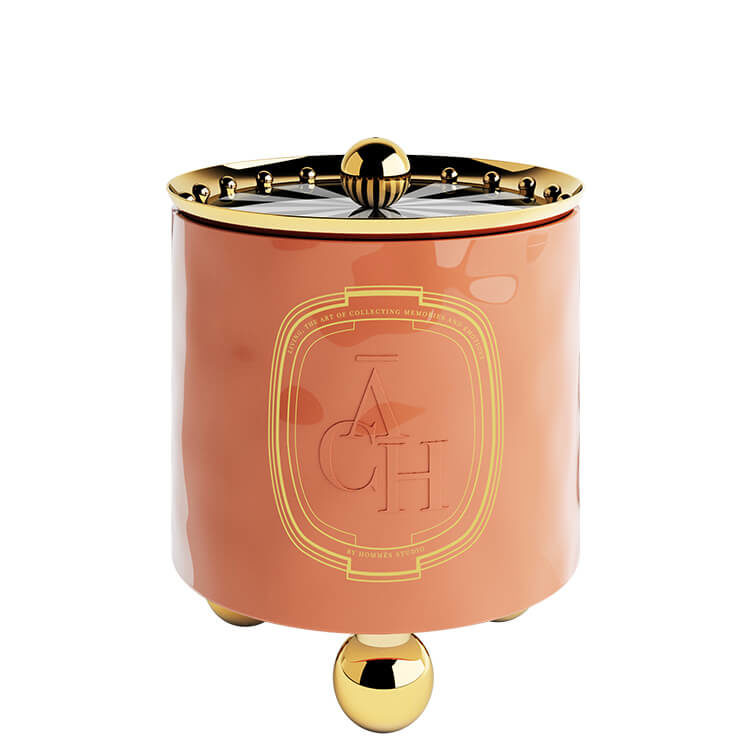 Donna is a round leather tray with handles featuring a beautiful and luxurious pattern from the ACH collection. It can be used for serving or just as a decorative item. Entirely handcrafted, elegant, and unique, brighten up your bedside, bathroom, or dining table setting.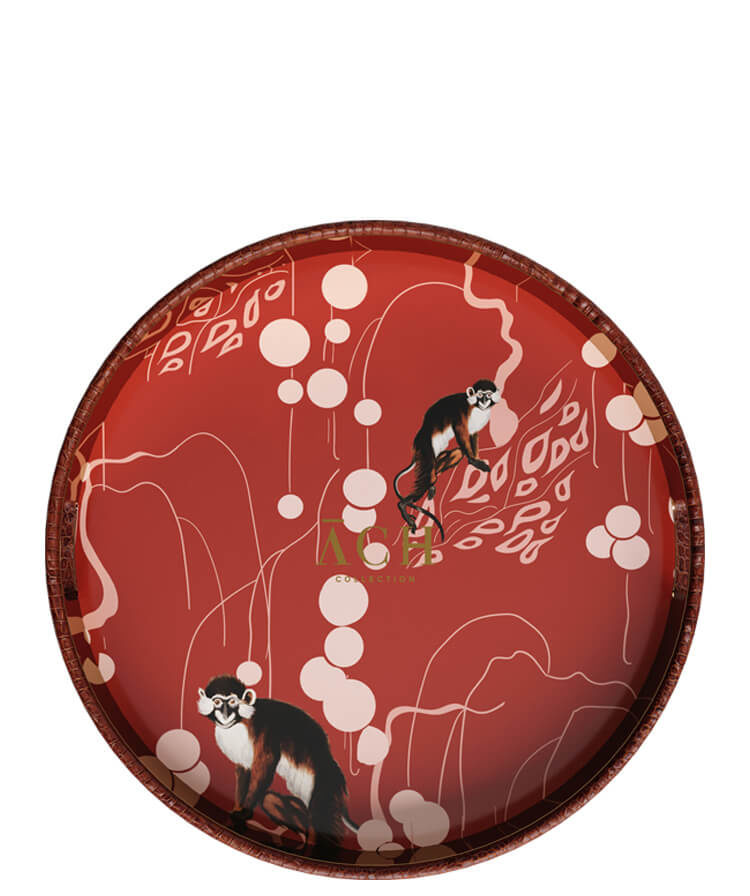 VENTURA table lamp presents an eye-catching lampshade. It can be placed as a desk lamp, table lamp, or as your bedside lamp thanks to its modern lighting design.
Black granite base and lampshade lined with a modern and exotic pattern, this lamp is perfect to give a personal touch to space.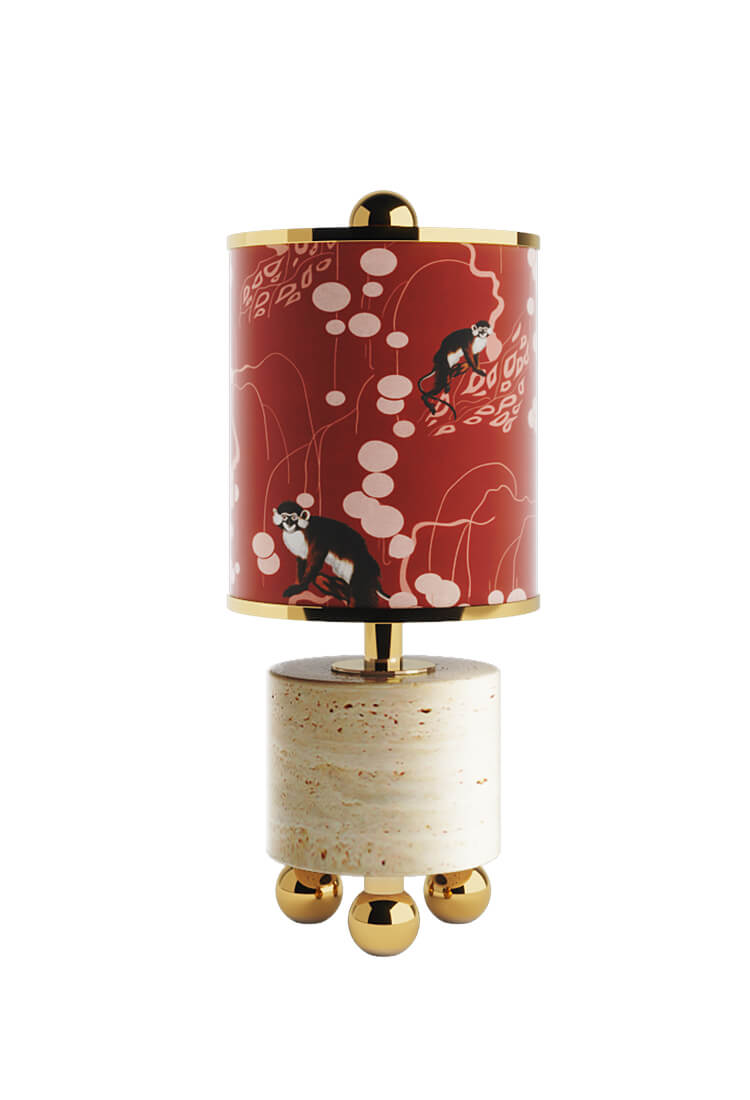 We hope you enjoyed our article. Feel free to pin all images to your favorite Pinterest board or print it out and use it on your projects' mood boards. You can also visit our Pinterest boards in order to get more inspirations.
Do you want to get more inspirations? Take a look at the Hommes Studio lookbook or consult the catalog for more home décor ideas.