Blending indoor-outdoor living with vibrant colors and natural light – experience the allure of a Cannes villa design by Humbert & Poyet.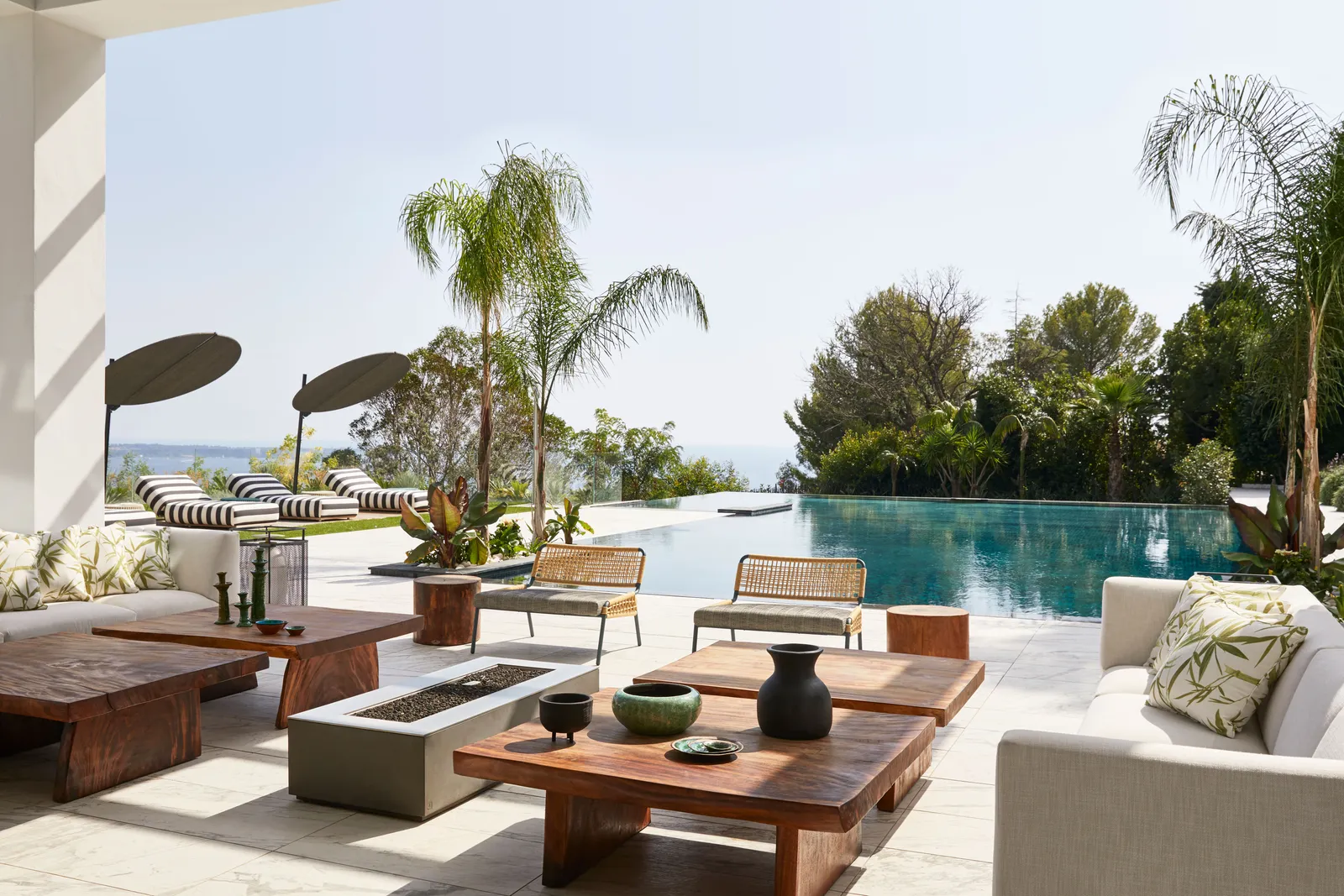 Perched high above the vibrant city of Cannes and offering breathtaking panoramic views of the azure Mediterranean Sea and the enchanting Lérins Islands, there is a remarkable family residence that encapsulates the essence of indoor-outdoor living. This stunning Cannes villa design by the talented interior design duo Humbert & Poyet is a testament to their exceptional ability to seamlessly blend natural light, Mediterranean-inspired colors, and sophisticated design.
About The Design Duo
Founded by Christophe Poyet from Monaco and Emil Humbert from Paris, this talented duo has been captivating clients globally since 2007, thanks to their impeccable attention to detail and ability to create harmonious spaces. With a reputation for creating extraordinary spaces, Humbert & Poyet effortlessly blend contemporary aesthetics with timeless elegance, from opulent residences to chic boutiques and iconic hotels, leaving their mark on prestigious locations around the world, from Monaco to Hong Kong, Dubai, London, Mexico City, and now Cannes.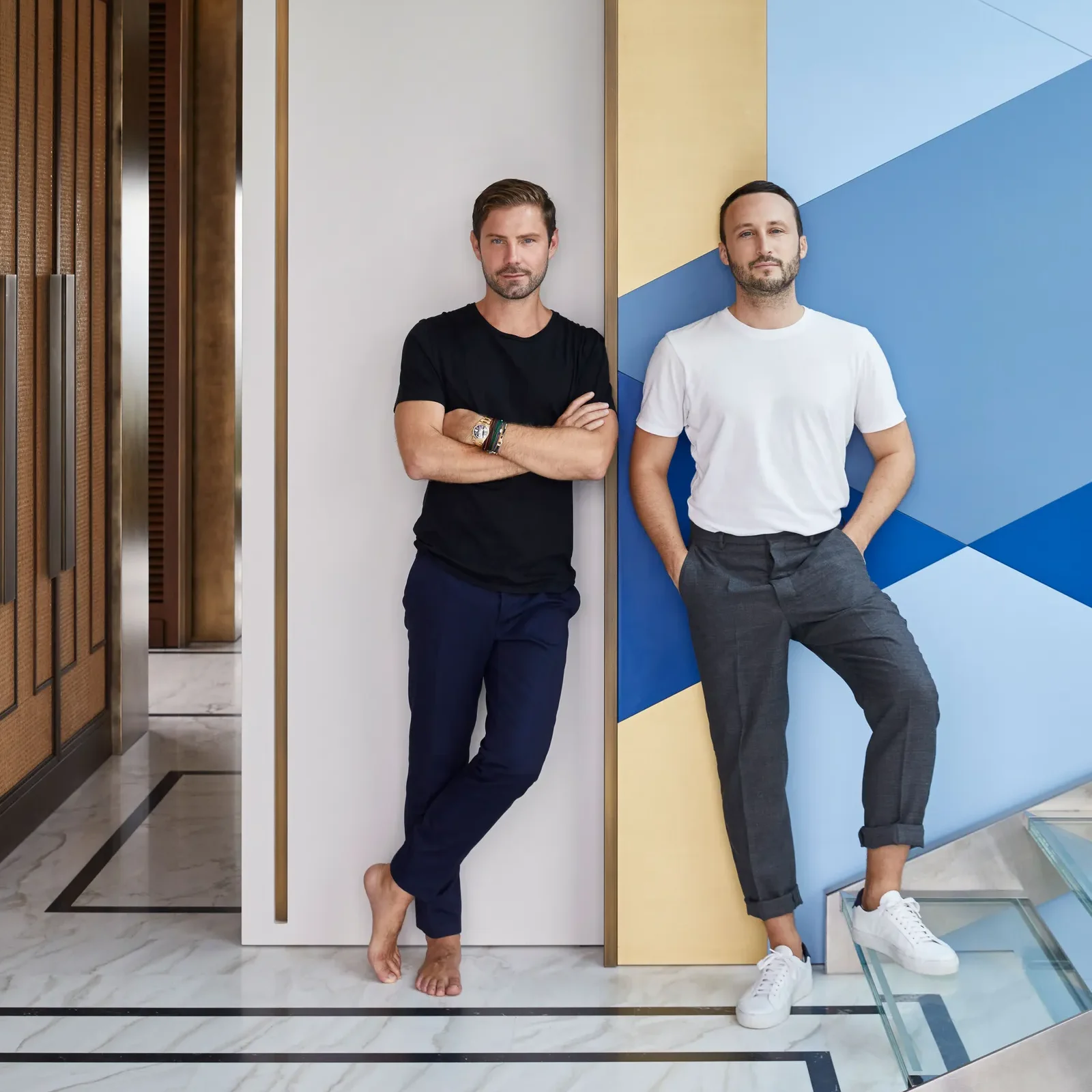 A Blank Canvas Transformed
When Humbert and Poyet embarked on this project, the Cannes villa stood as a bare concrete shell. The owners, who had initiated the project years earlier, decided to pause construction for a period of time. So, the dynamic duo was presented with an exciting challenge: to transform this raw structure into a magnificent villa design that captured the glamour of the Côte d'Azur. They basically received a modern, open-to-nature, raw structure, and had to finish everything., from the flooring to the windows, the surfaces, etc.
But this didn't intimidate the design duo. Instead, they fully embraced the project and made sure to create a villa design that would speak to the owners' desires.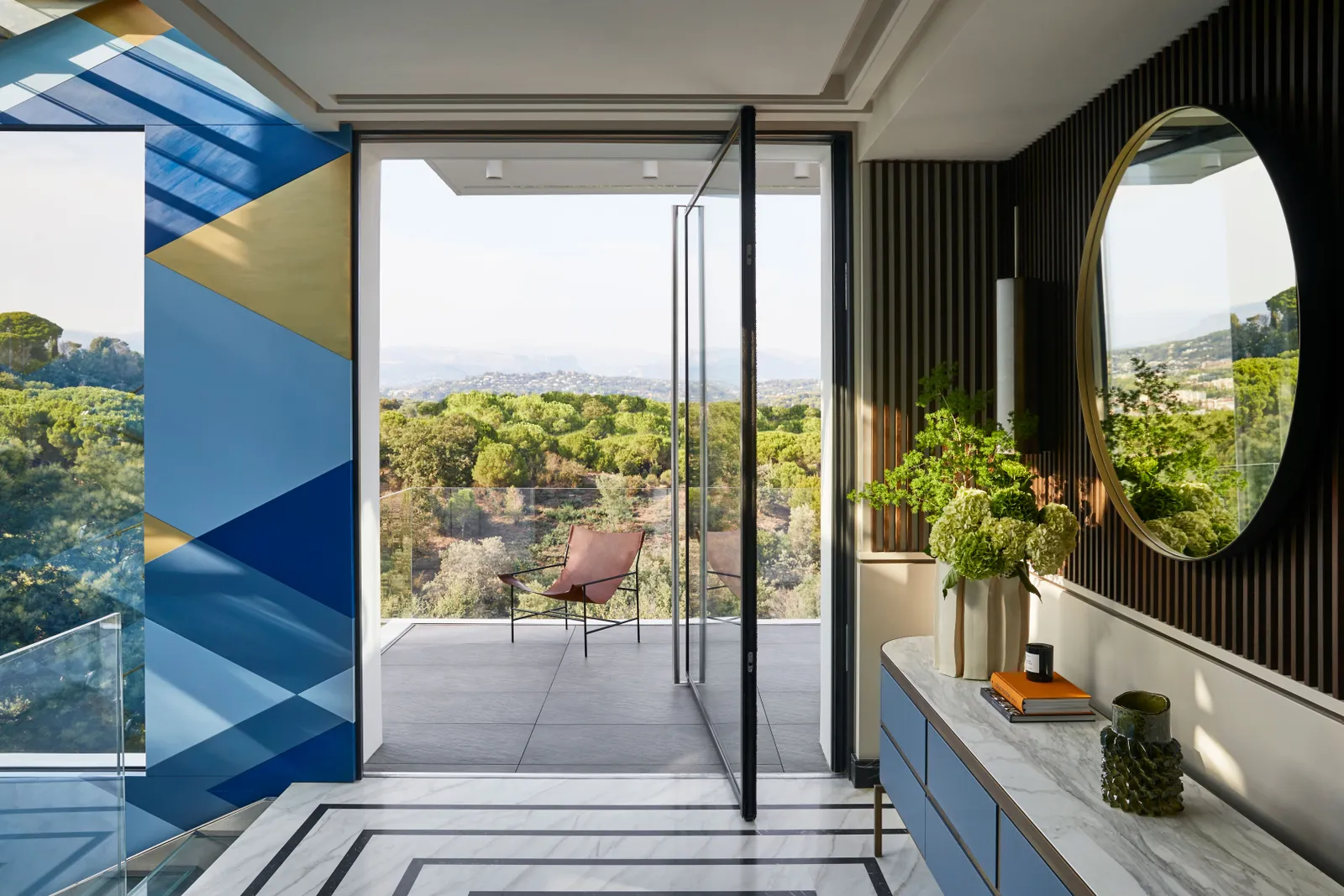 Inspired by Nature
Speaking of that, the primary residence of the owners in Paris, combined with their desire for sophistication and a strong connection to nature, served as the guiding principles for Humbert & Poyet's design. Their creative vision was to seamlessly merge the interior and exterior spaces, allowing nature to flow into the heart of the Cannes villa. The color palette draws inspiration from the Mediterranean below, incorporating soft hues that evoke a sense of tranquility and elegance in the villa design.
In fact, one of the highlights of this Cannes villa design, as mentioned by Christophe Poyet, is an intimate lounge area nestled between two guest rooms and a small office. This cozy corner serves as a retreat, providing breathtaking views of Old Cannes. It offers the perfect spot to unwind with a book, savor a refreshing drink, or engage in meaningful conversations amidst an ambiance of comfort and serenity.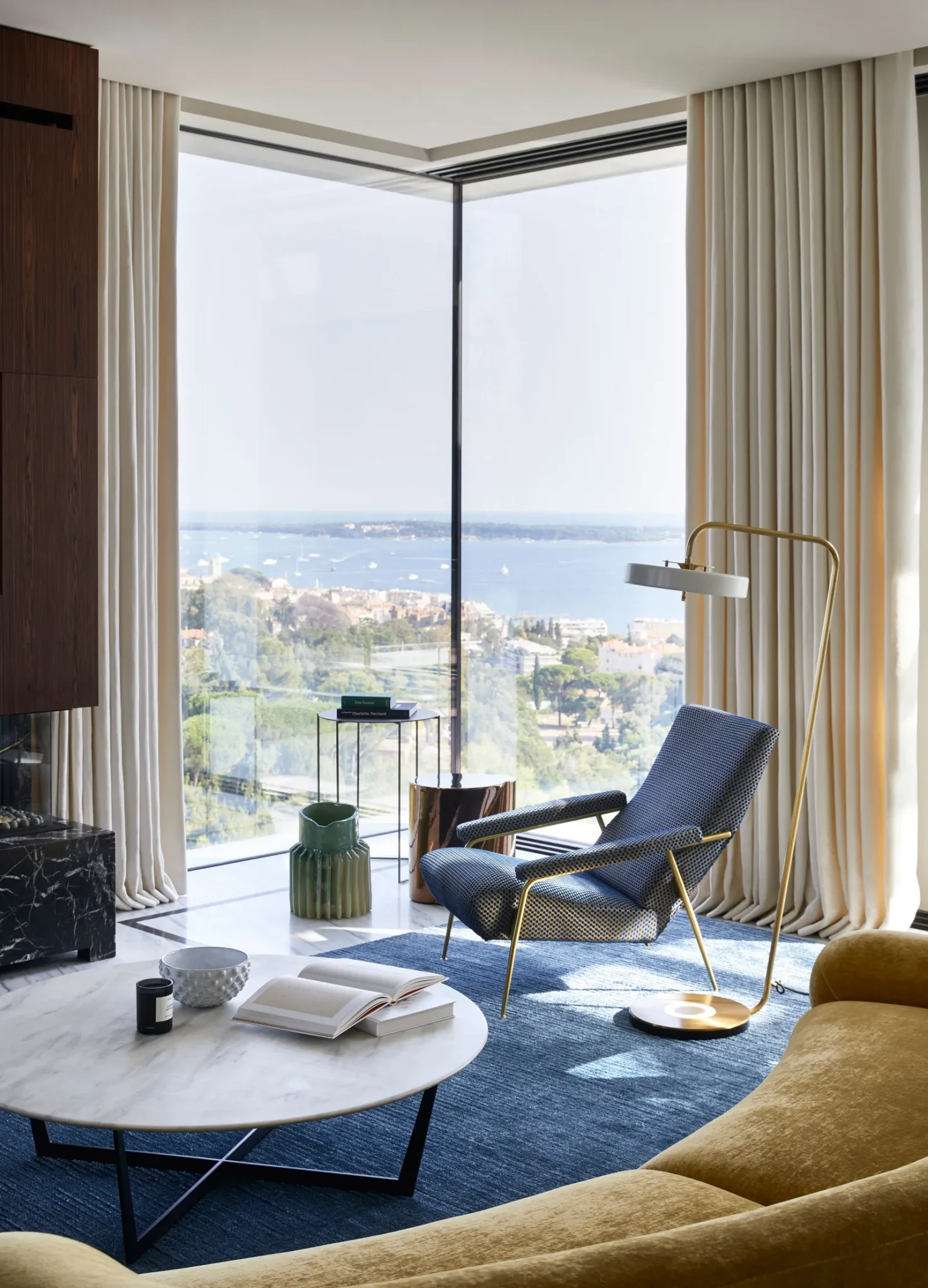 Moved by Color and Texture
Humbert & Poyet's design philosophy revolves around their love for colors, natural stone, textiles, and fabrics. These elements are seamlessly integrated throughout the Cannes villa design, creating a harmonious blend of textures and patterns. The meticulous attention to detail brings a touch of flamboyance and vibrancy to each space, epitomizing their trademark aesthetic.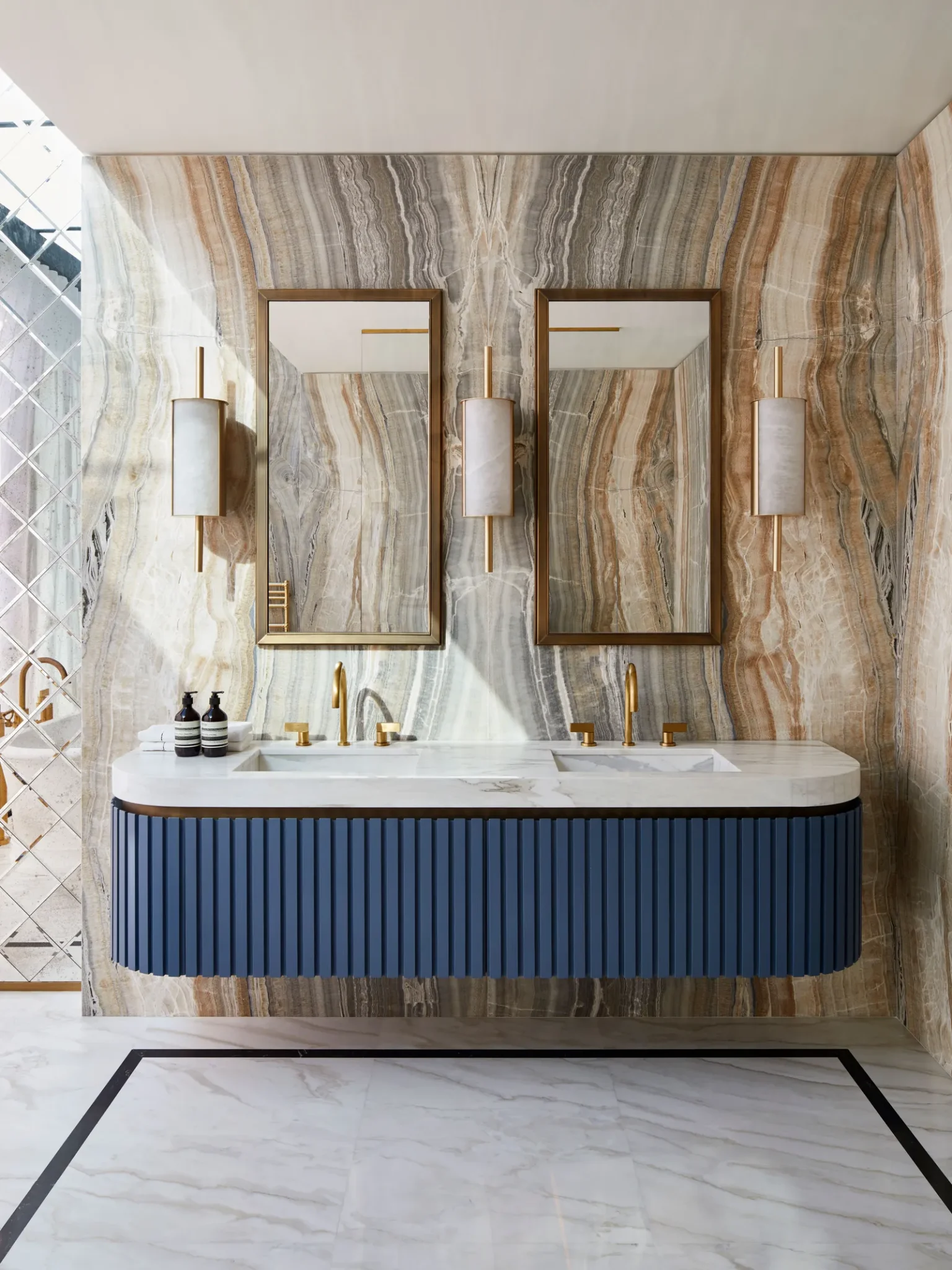 For Emil Humbert, the kitchen holds a special place within the Cannes villa. With three walls opening up to nature and the living area, it becomes a focal point for gathering and entertaining friends. The exquisite patterned flooring adds a touch of artistry to the space, further enhancing its charm. It is here that culinary delights come to life while basking in the beauty of the surrounding landscape.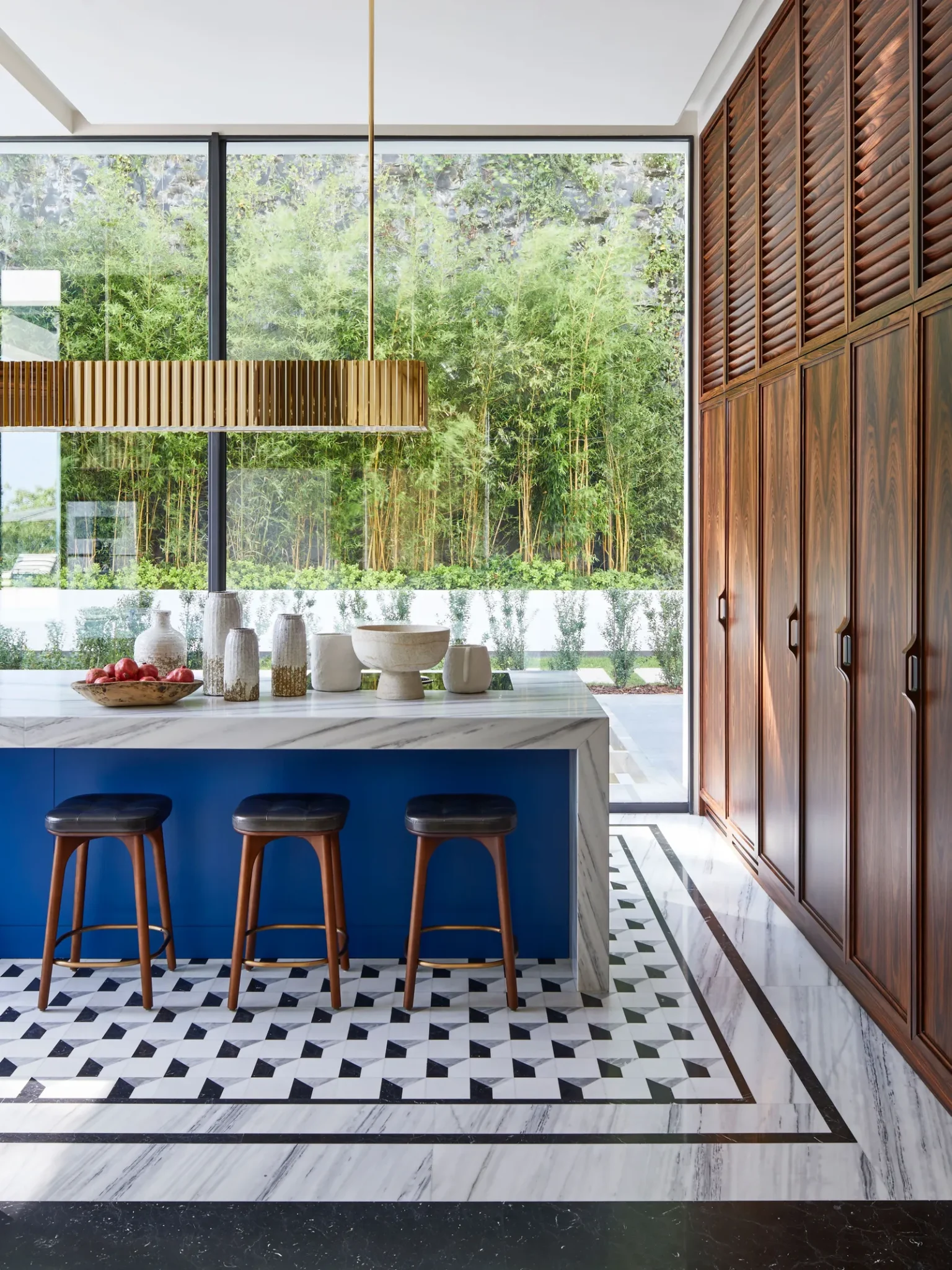 Discover More
Humbert & Poyet's exceptional vision and skill have transformed a concrete shell into a Cannes villa design that embodies the spirit of the French Riviera. From the open kitchen that beckons for gatherings to the intimate lounge area offering a picturesque view of Old Cannes, every corner of this villa design exudes elegance, charm, and a deep connection to nature, paying respect to its owners' desires.
Shop The Look
Humbert & Poyet have once again demonstrated their mastery in creating timeless spaces that captivate the senses and celebrate the allure of the Côte d'Azur. Inspired by this Cannes villa design, we have selected a few HOMMÉS Studio pieces that perfectly encapsulate this same vibe.
And if you're interested in digging more into this vibe, then make sure to discover our IBIZA Collection – a collection that promises to eternalize the flair of eternal dreamy Summer days to your home. Whether you're soaking up the sun, enjoying a cocktail with friends, or simply taking in the stunning views, our outdoor collection gathers style and comfort to create a truly remarkable experience.

Source: Humbert & Poyet