Durable and humble concrete delivers a solid performance. These concrete buildings are the best ones selected from all over the world.
1. National Museum of Brazil
For the National Museum of Brazil, Oscar Niemeyer designed what resembles a planet embedded in the ground, the other half of the sphere created by a reflection in an adjacent pool.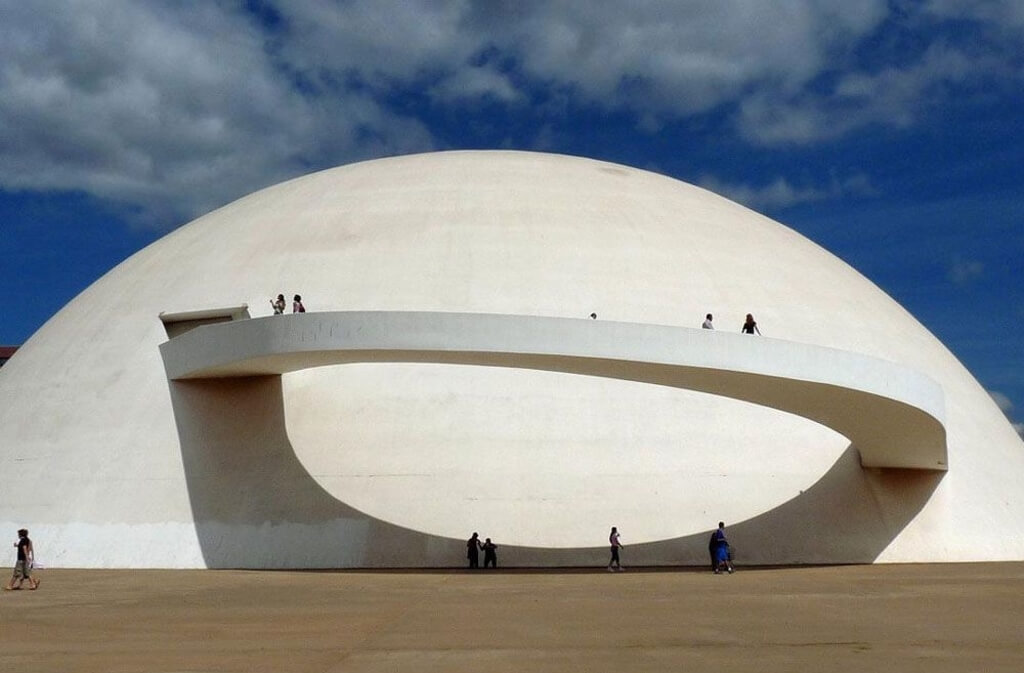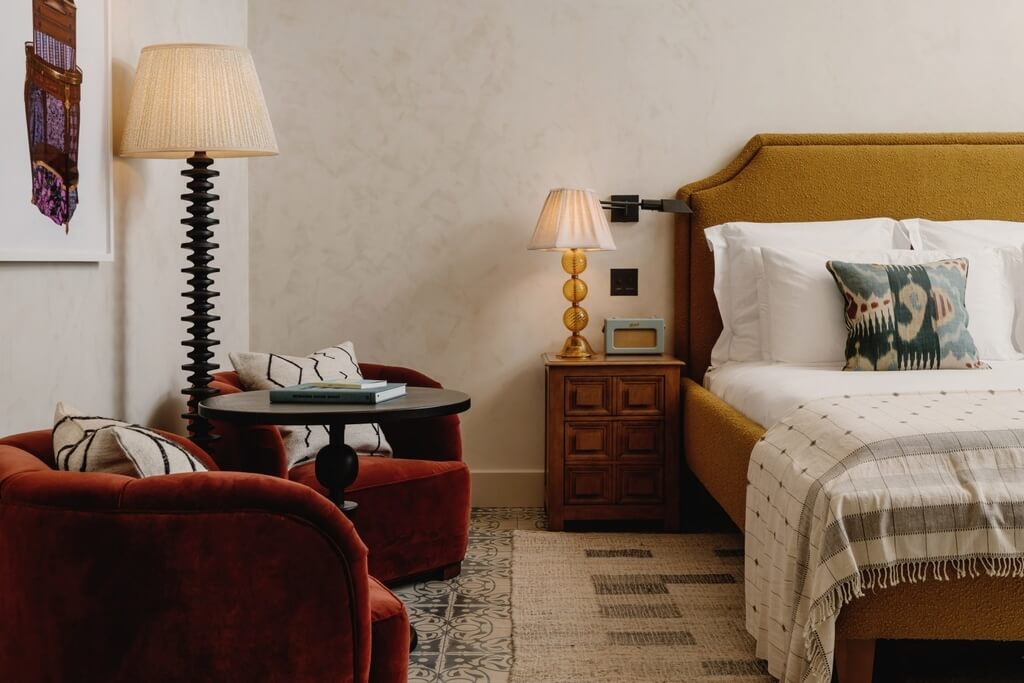 2. Villa Saitan
Another one from the most amazing concrete buildings is a housing complex in Kyoto, Japan. It is encased in a concrete shell with undulating cutouts that mimic the roots, trunk, and leaves of a tree.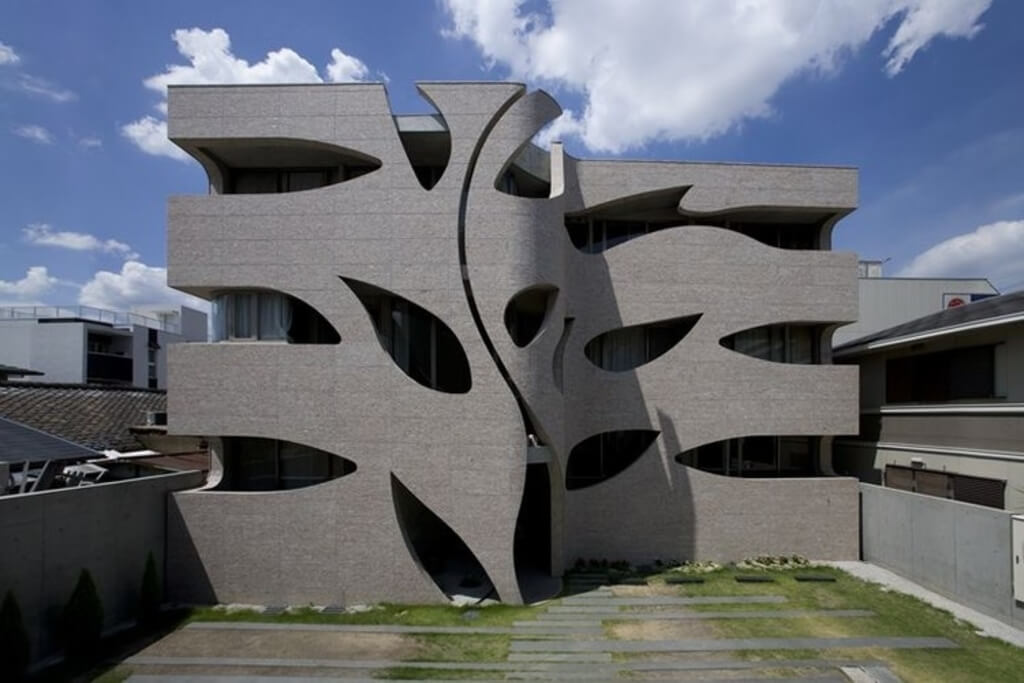 3. Clover House
Felipe Escudero constructed the Clover House in Ecuador in 2012. The building was conceived specifically for the Andes Mountains. Each "leaf" of the structure contains a large window that frames a segment of the landscape like a picture and lets in maximum sunlight.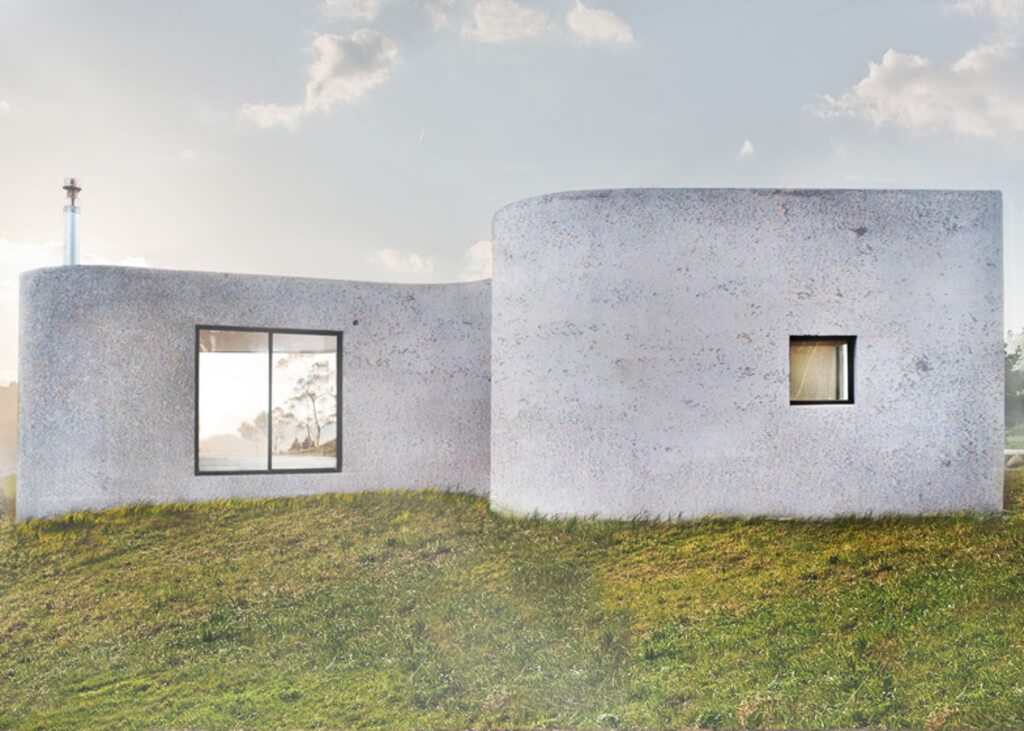 4. Paul Rudolph Hall
Yale University's Paul Rudolph Hall is an example of how concrete was used in popular Brutalist architecture. Its blocklike, hammered exterior contains 37 levels scattered across nine main floors.
5. Science Hills
In 2013 Mari Ito designed the Science Hills museum in Komatsu, Japan. A wavy concrete roof that integrates the building's architecture with the land, creates a structure that also serves as a park.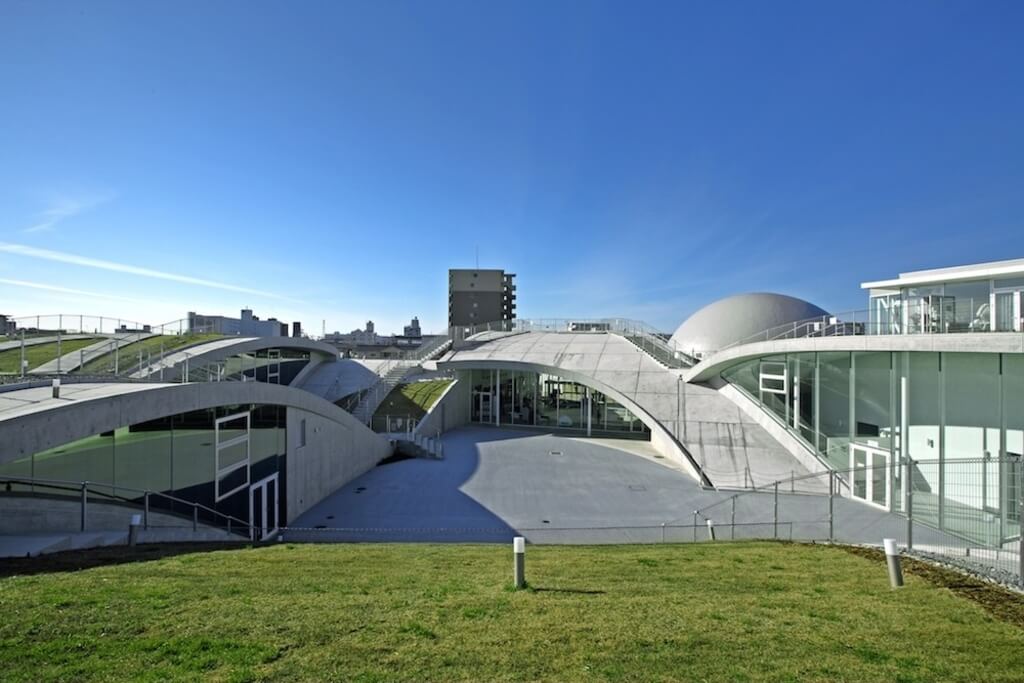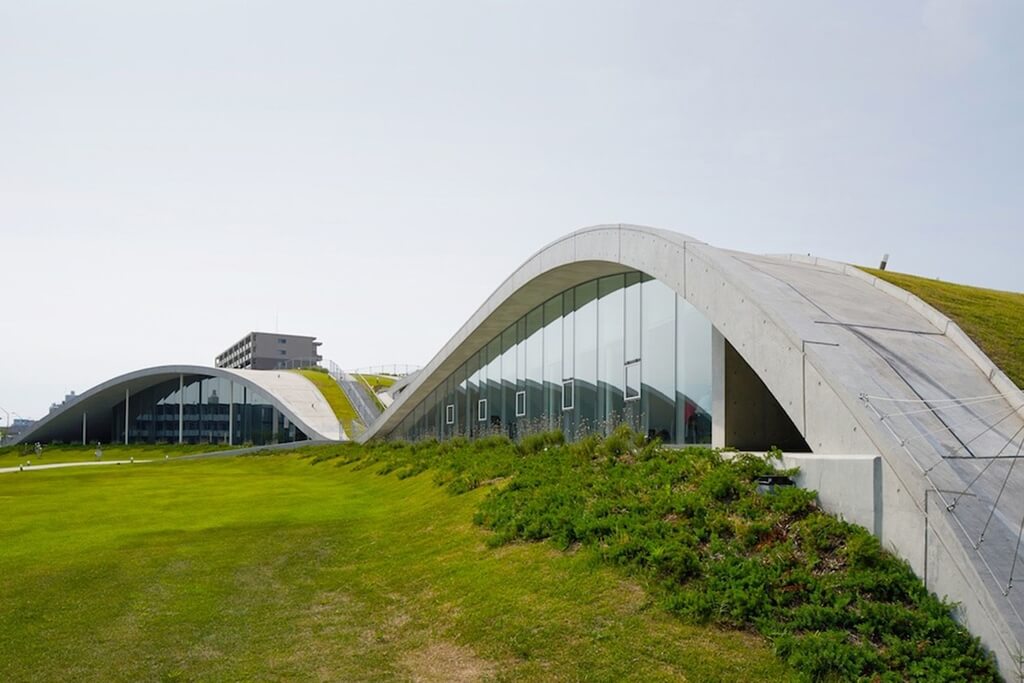 6. Jubilee Church
An architect Richard Meier designed Jubilee Church, just outside Rome. Three concrete sails, modeled on the half circle, are supported by a square spine. Windows nestled between each of the slabs allow light to fill the volume at varying degrees, depending on the hour.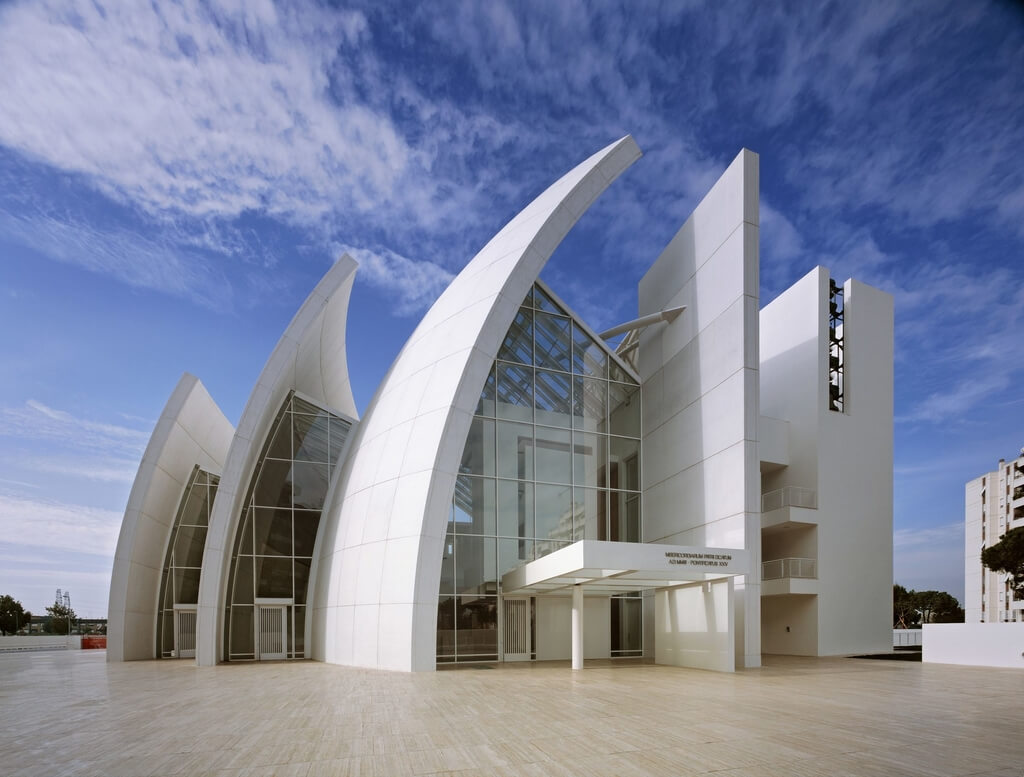 7. Auditorio de Tenerife
Santiago Calatrava's auditorium in Santa Cruz de Tenerife in the Canary Islands cuts a striking figure against the Atlantic Ocean. Inside the structure, a performance space is enclosed by curving abstract concrete forms.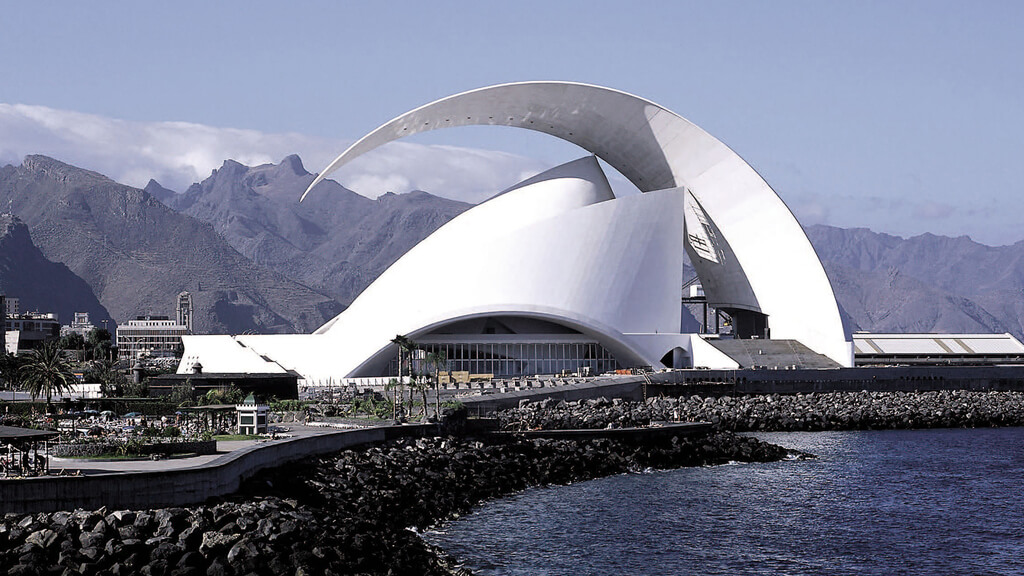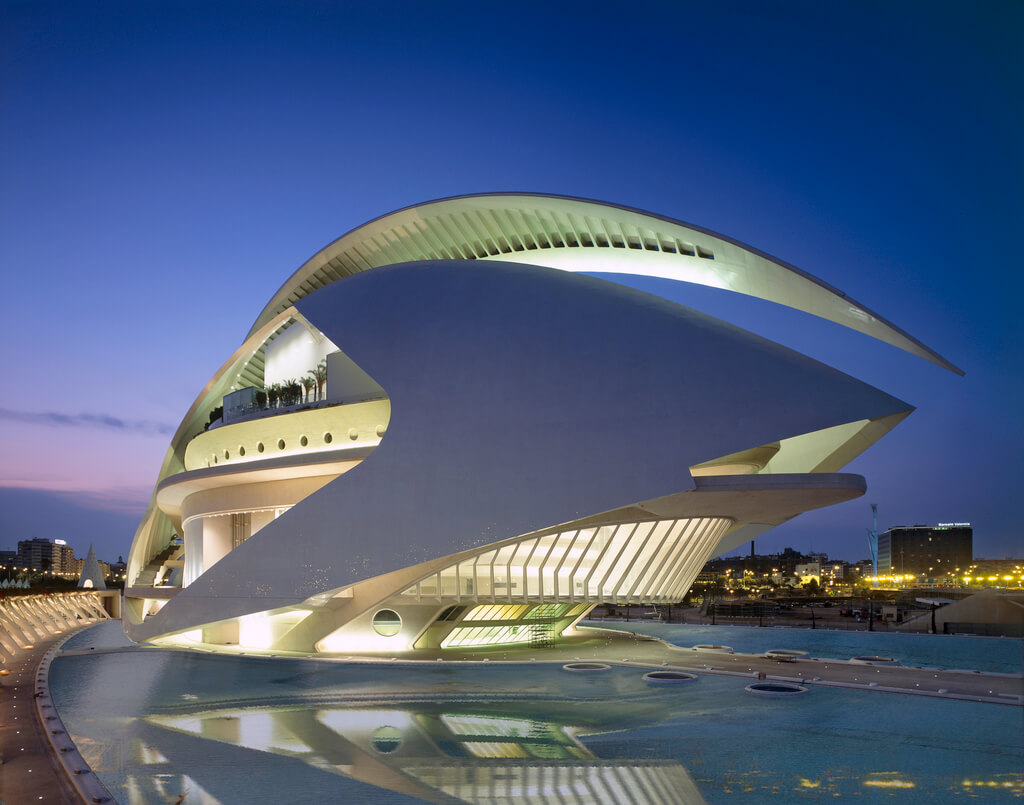 8. Long Museum
Shanghai's Long Museum, completed in 2014 by the city's Atelier Deshaus, was built around a 1950s bridge and a parking garage. Its cantilevered form features giant cast-in-place concrete curves juxtaposed with transparent metal walls.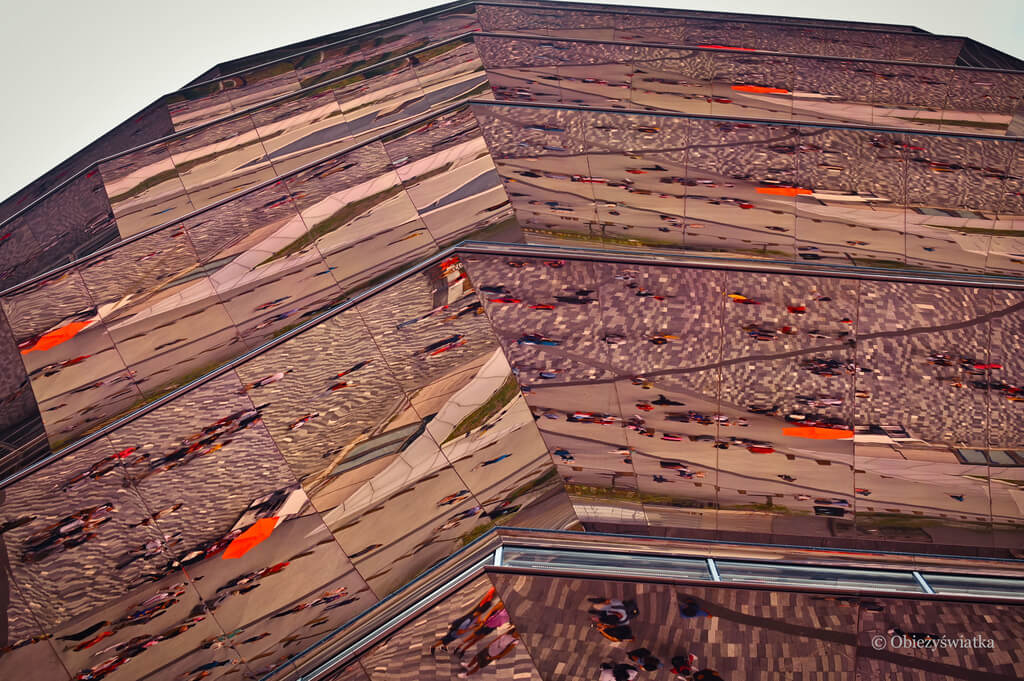 9. David Chipperfield's Berlin home and studio
David Chipperfield's Berlin home and studio, enlarged last year, embodies the British architect's signature spare minimalism amid the 19th-century buildings of the neighborhood. To expand the five-story brick former piano factory, built in 1895, he created additional space with four concrete volumes. Inside, the walls are left unfinished, resulting in a rough-hewn effect; deliberately offset windows lend variety to the interiors.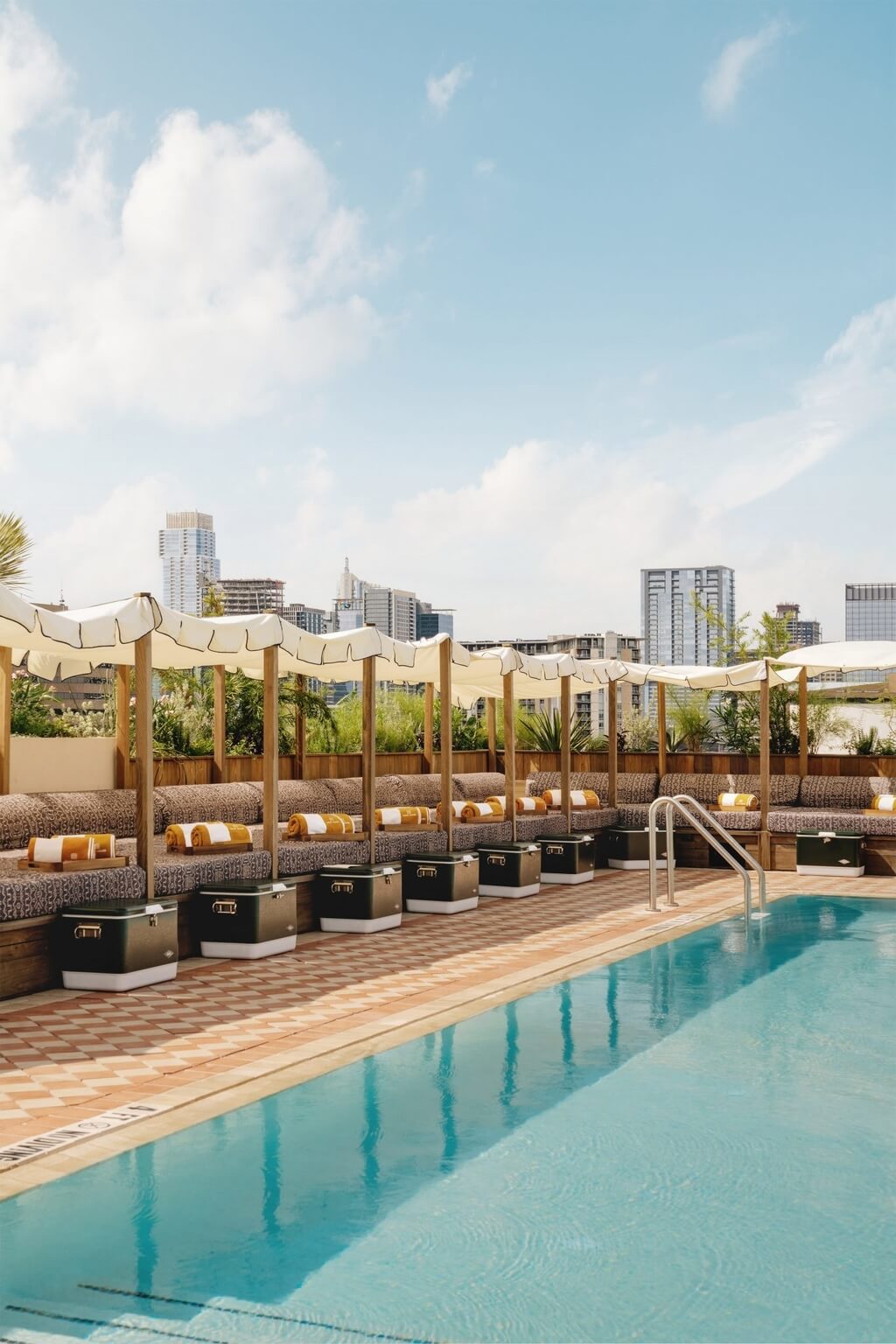 10. The Salk Institute
a monumental research center designed by Louis Kahn in 1965, is perched on a bluff overlooking the Pacific Ocean in La Jolla, California, creating a symphony of geometry and shadow. For the two identical six-story buildings that flank a courtyard of imported travertine, Kahn chose poured concrete for its proven durability and low maintenance.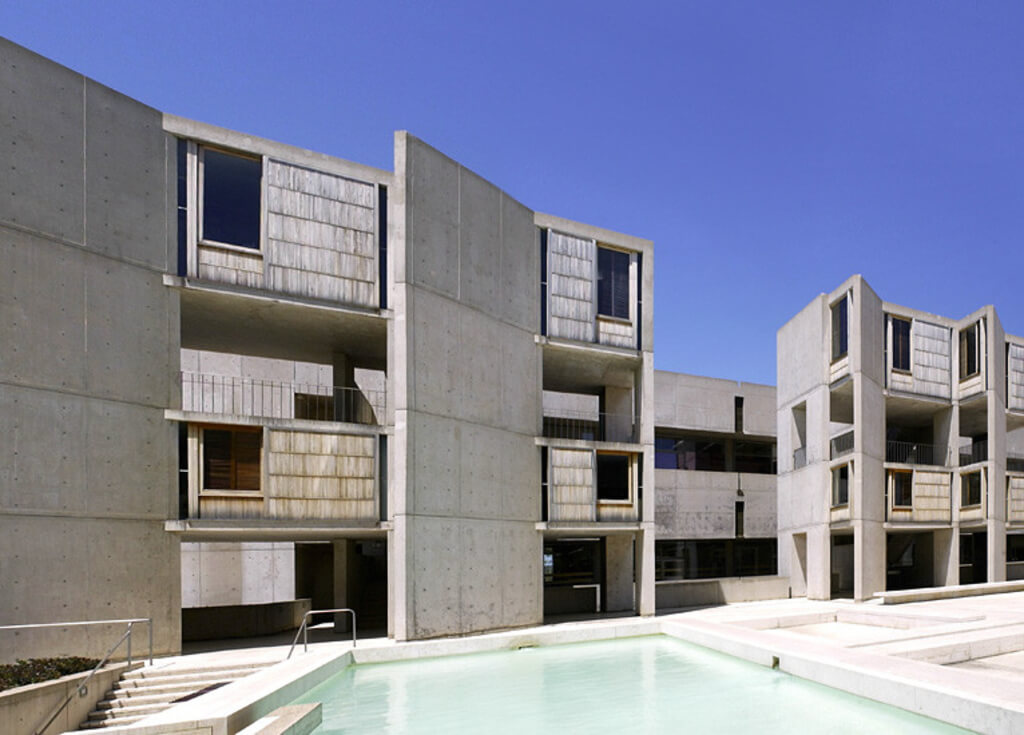 11. Diego Portales University
For two buildings at Chile's new Diego Portales University campus, Chilean architects sought to create a design that stood out from the other glass-box structures in the area. To that end, they incorporated green space—parks, gardens, and living walls—into fortified concrete buildings.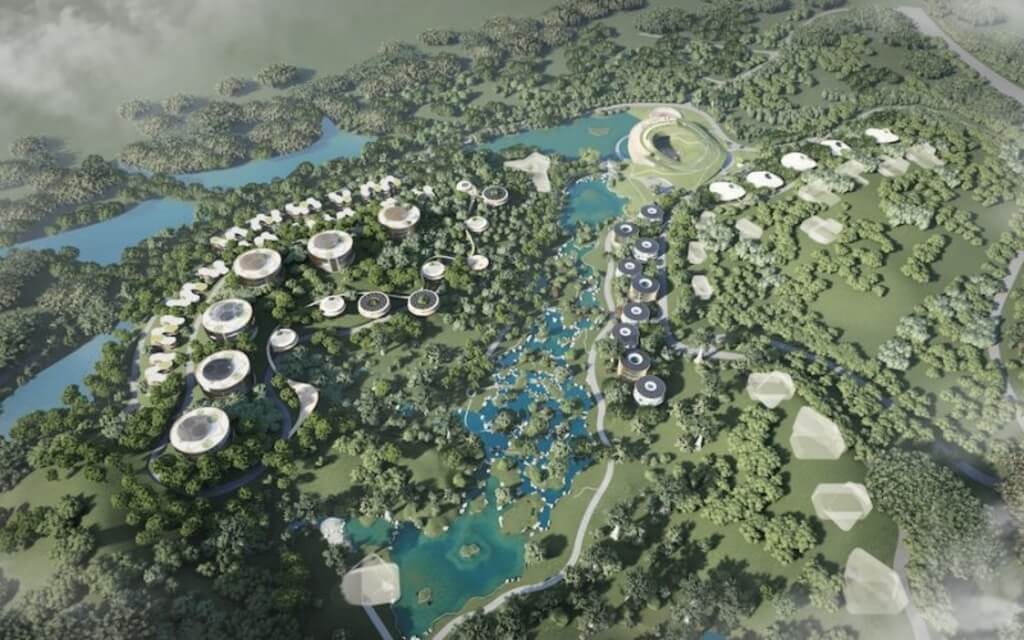 12. The Pierre
The Pierre, an Olson Kundig project completed in Washington in 2010, was inspired by the client's fondness for an imposing stone deposit on her property. For the home, conceived as a hideaway amid the crag, the AD100 architects cut away portions of the rock, which were crushed, made into concrete, and used in other parts of the house.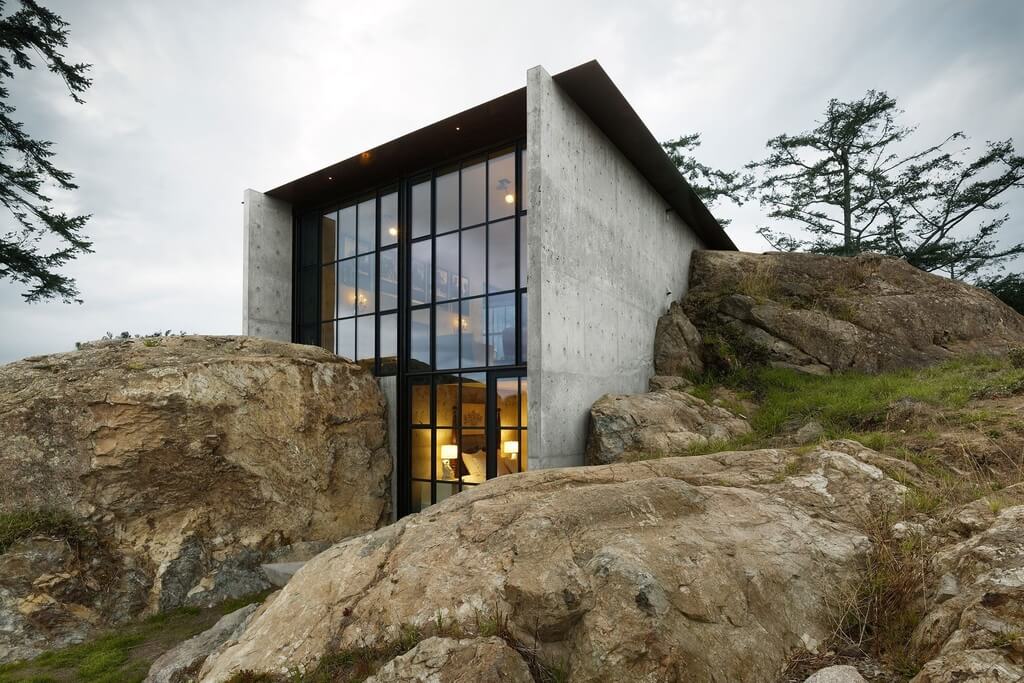 13. Stone H
Gus Wüstemann's Stone H apartment building in Zurich is made of an H-shaped concrete block. The concrete for the exterior was cast using wooden molds for a rough-hewn, organic look, while the inside floors and walls of the same material was rendered in a sleek and smooth finish.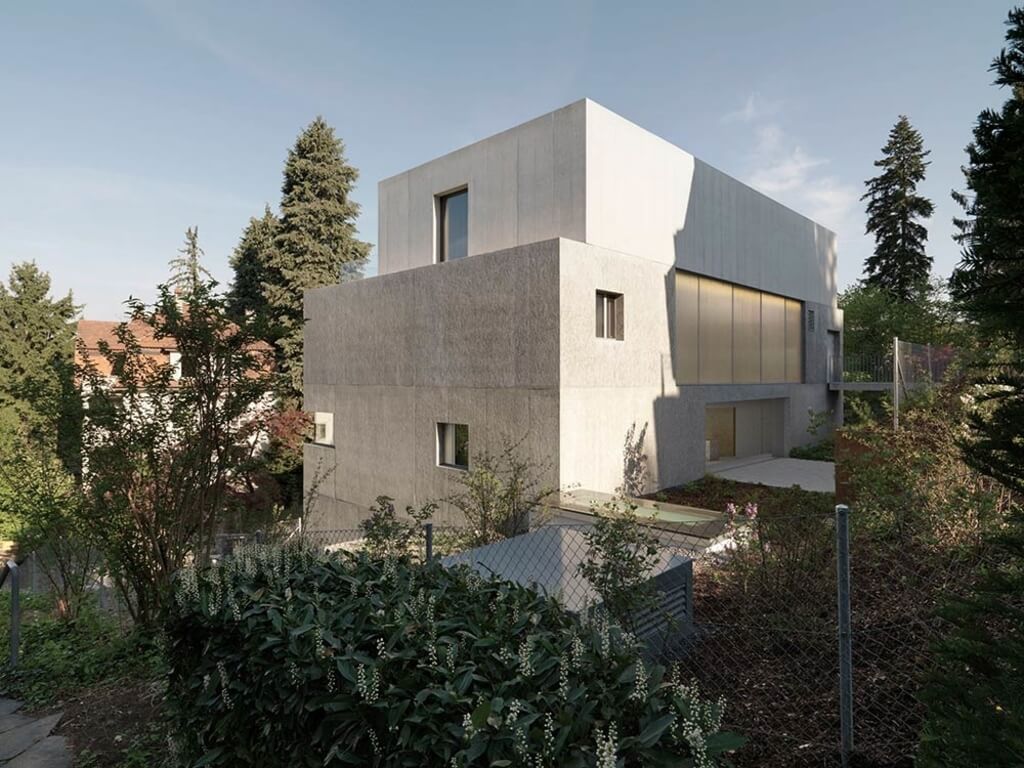 14. Chandigarh
Chandigarh, the utopian city designed by Le Corbusier with Pierre Jeanneret in 1947, in post-independence India, was built largely out of concrete. In the Palais de l'Assemblée, situated on a reflecting pool, the swooping sculptural form at the entrance contrasts with the building's linear concrete columns throughout.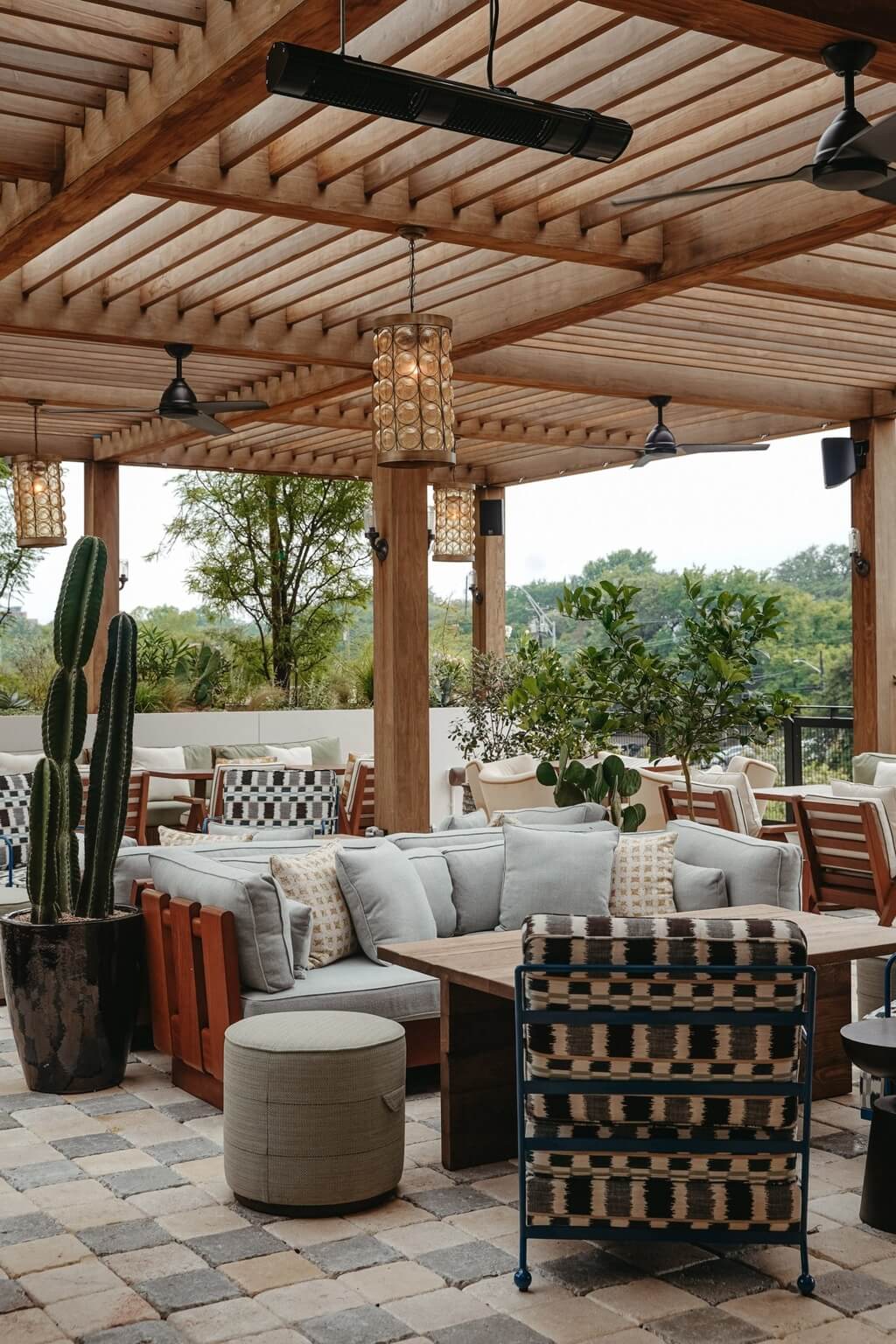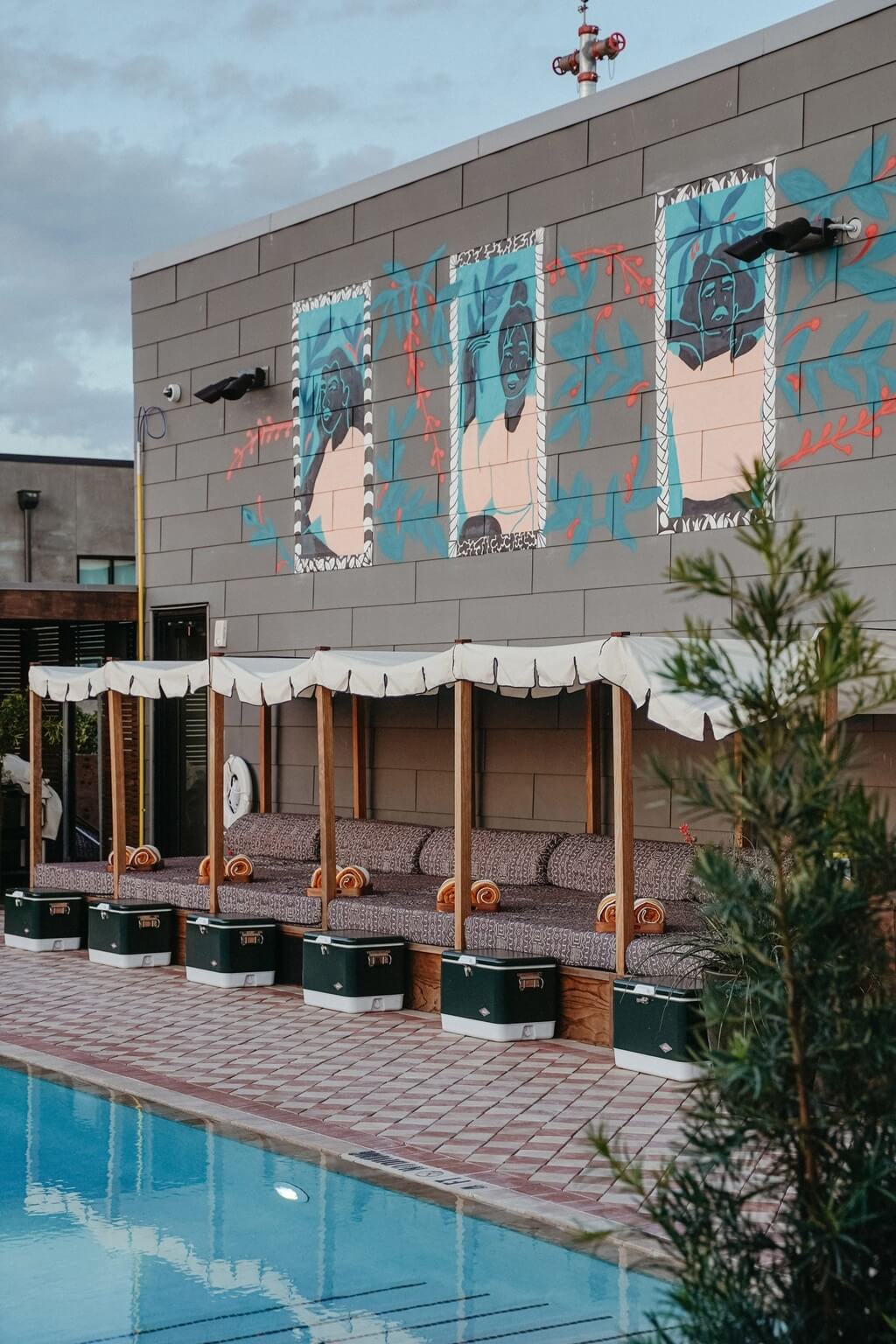 15. Cidade das Artes
From the top terrace of the Cidade das Artes in Rio de Janeiro, completed by Pritzker Prize–winning French architect Christian de Portzamparc in 2013, you can see both the mountains and the sea. The curvilinear concrete walls, an homage to Brazilian modernist architecture of the mid-20th century, create an interplay between voluminous shape and empty space, visible from a distance.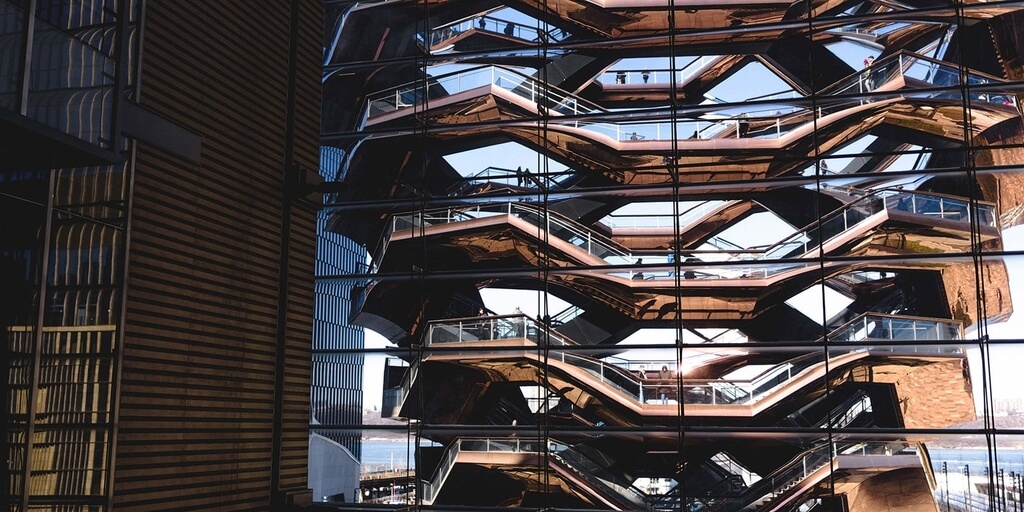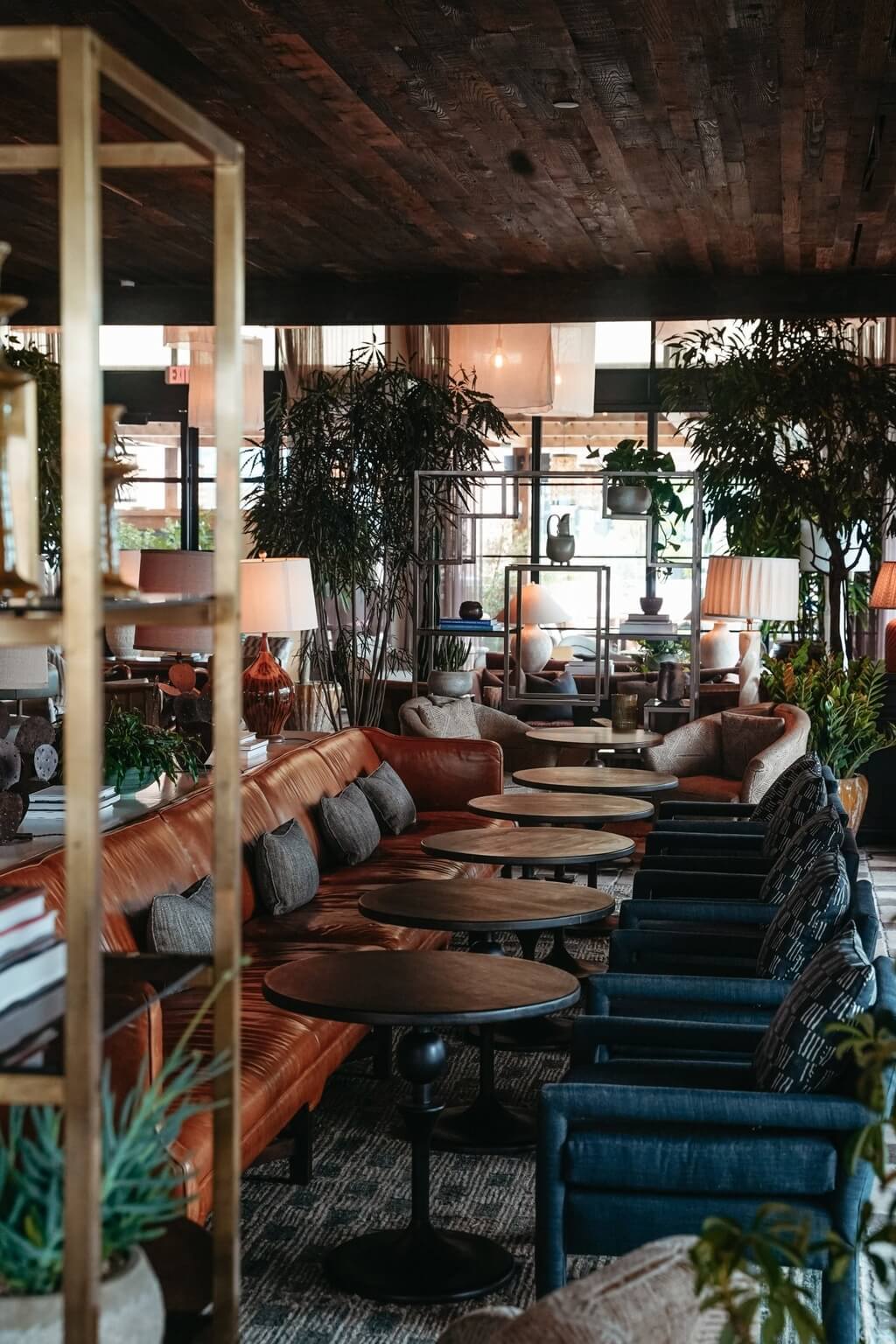 16. SESC Pompéia
Built in 1986 by Brazilian architect Lina Bo Bardi, the three towers that comprise the SESC Pompéia in São Paulo house a massive indoor sports complex, complete with a pool and soccer fields. Two of the structures are linked by a series of irregular bridges.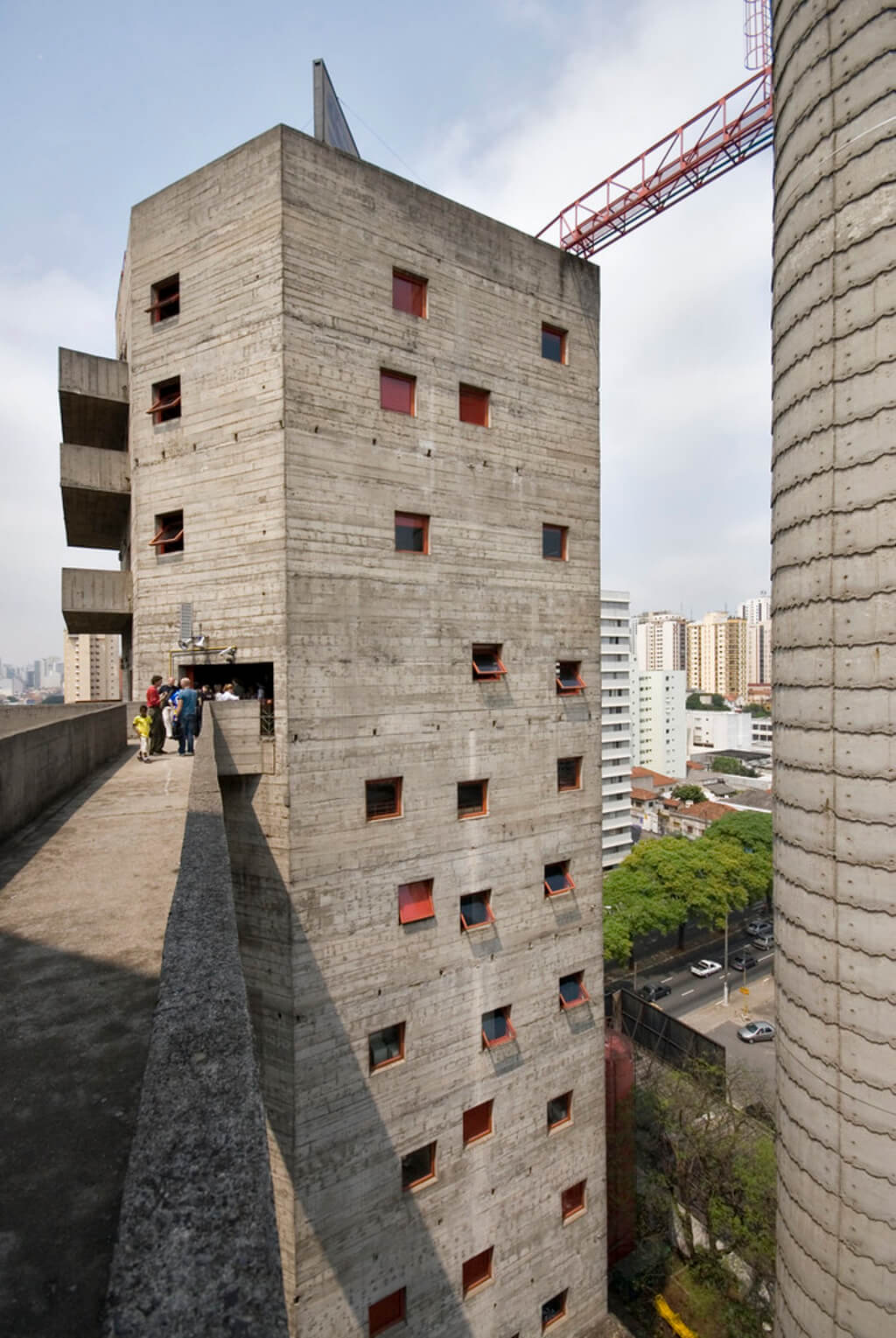 17. Unité d'Habitation
Le Corbusier's Unité d'Habitation in Marseille, France, is one of the most significant Brutalist buildings in the world. The architect intended for the slab-style tower, built in 1952, to house those displaced in World War II, and many of the original residents still live here. Today the complex has 337 apartments, two shopping galleries, a hotel, and a rooftop art program.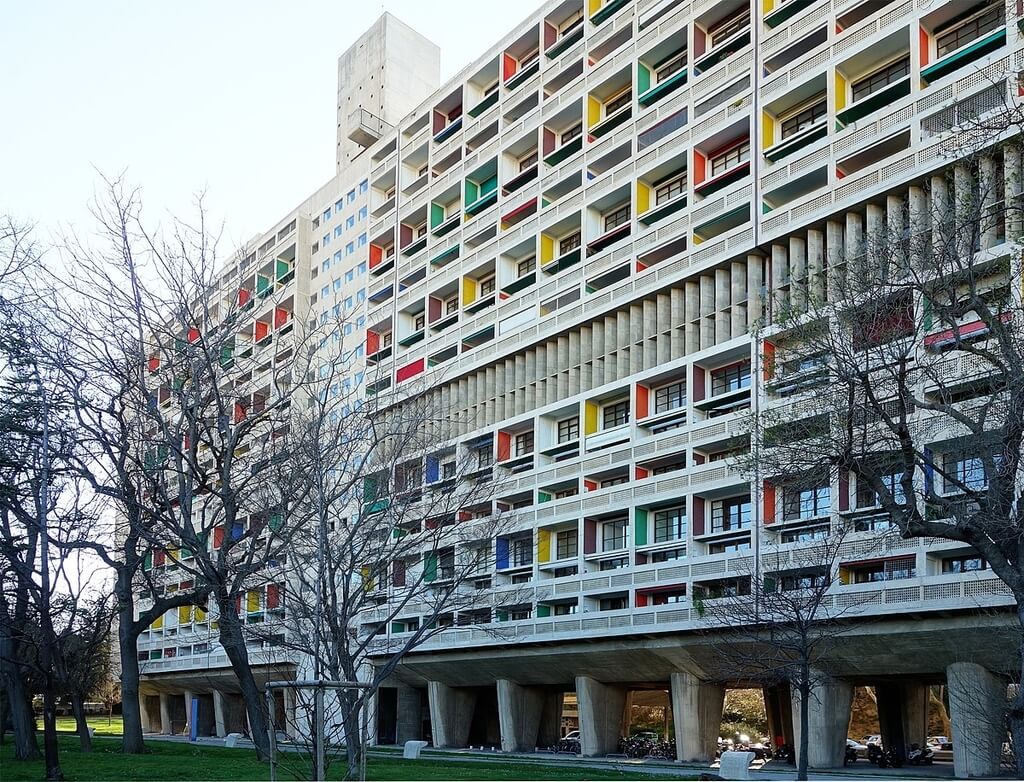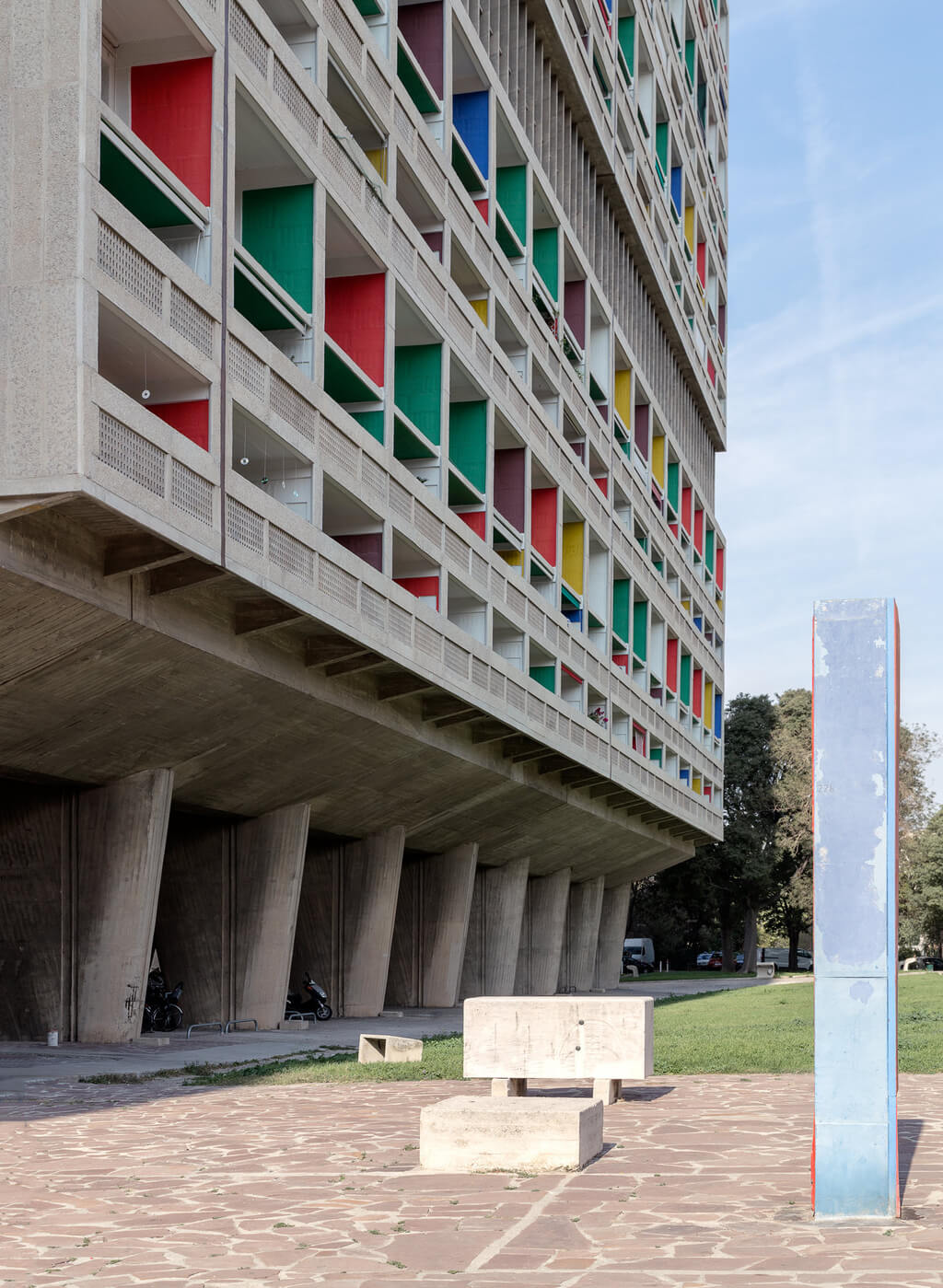 Check out our journal to discover more inspiration and find daily dose of modern and spectacular interior design trends. Do not forget to follow Hommés Studio on Pinterest to stay on top of our architectural moodboard.

Photos: various artists