Here are five maximalist interior design projects that prove that going a little extra can be an excellent way to decorate any home.
Maximalist interior design is a creative way of design that allow lovely combinations. With this style, it's possible to travel into dreams and fantasies to create beautiful interiors; the only rule is to go bold. If you are about to start a new project and are looking for a dose of inspiration, this article can be perfect for you. Discover five amazing maximalist interiors to inspire you to create beautiful projects.
Maximalist Interior Design Project to Inspire you
Unique patterns, rich colors, touches of luxury, and an extra dose of boldness are some of the main characteristics of the maximalist interiors that we have select to inspire you. Even though they all are under the umbrella of the maximalist interior design style, each has unique attributes that show many ways to incorporate maximalism in interiors.
1. A Modern Maximalist Interior Style Renovation of an 1850s Residence
The renovation of this 1850s abode in Boston took 11 years to complete. The process was slow, but the result was worth it, and now the residence is an incredible maximalist interior full of beauty and stunning elements. The Evolve Residential studio signed the renovation work, which features a mix of maximalist interior style balanced with some modern touches. The living room has cool tones, and the dining room, quite the opposite, has a very romantic design style. Another incredible highlight of this maximalist interior project is the floor-to-ceiling windows that enhance the residence's majestic look.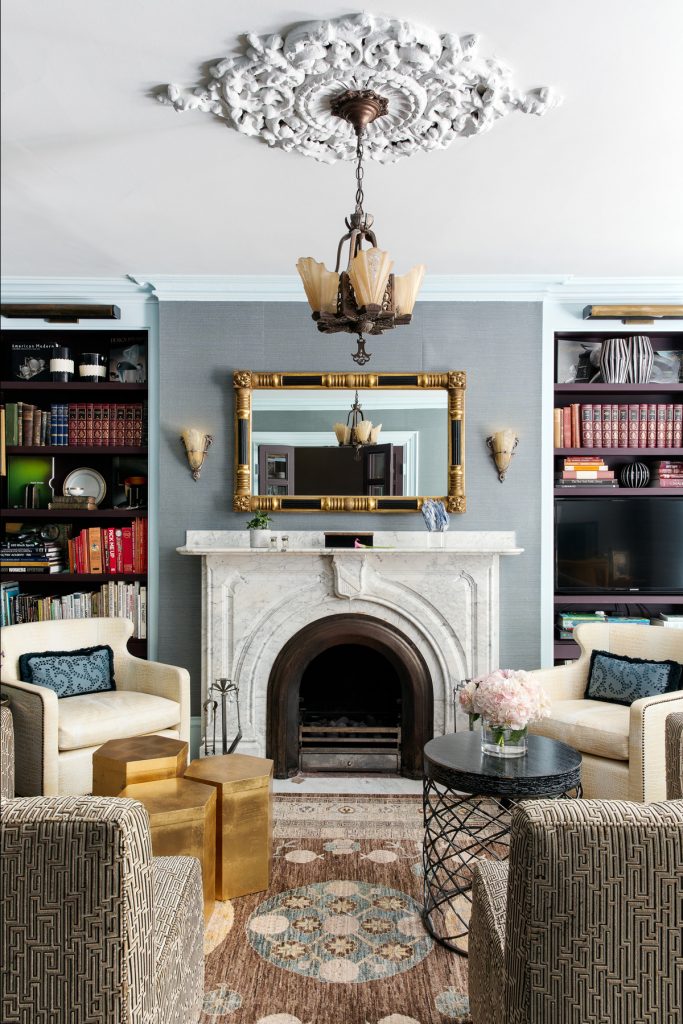 2. A Dreamy Maximalist Interior
Suppose you are into a colorful maximalist interior. In that case, you will fall in love with this dreamy home and get the dose of inspiration needed to create a kaleidoscopic project and maximalist interior design. The home and office of Mexican interior designer Erick Millán is a Colonial-style property. Originally painted yellow, the house lacked greenery and vibrancy. The revamped interior juxtaposes vibrant colors, such as pink, yellow, green, and cobalt blue – a color palette that resembles the home of Frida Kahlo – and graphic patterns in black and white. For sure, this is the perfect example of going extra can result in a wonderful maximalist interior.
3. An Out Of The Box Design
Designed by Kevin Isbell, this maximalist interior design project is bold and magnificently out of the box. The owners wanted something eclectic and personal that took them from their comfort zone by not having a monotone or minimalist space. As a result of the wishes, this maximalist interior is a dream full of bright colors, vintage furniture, and charming artwork.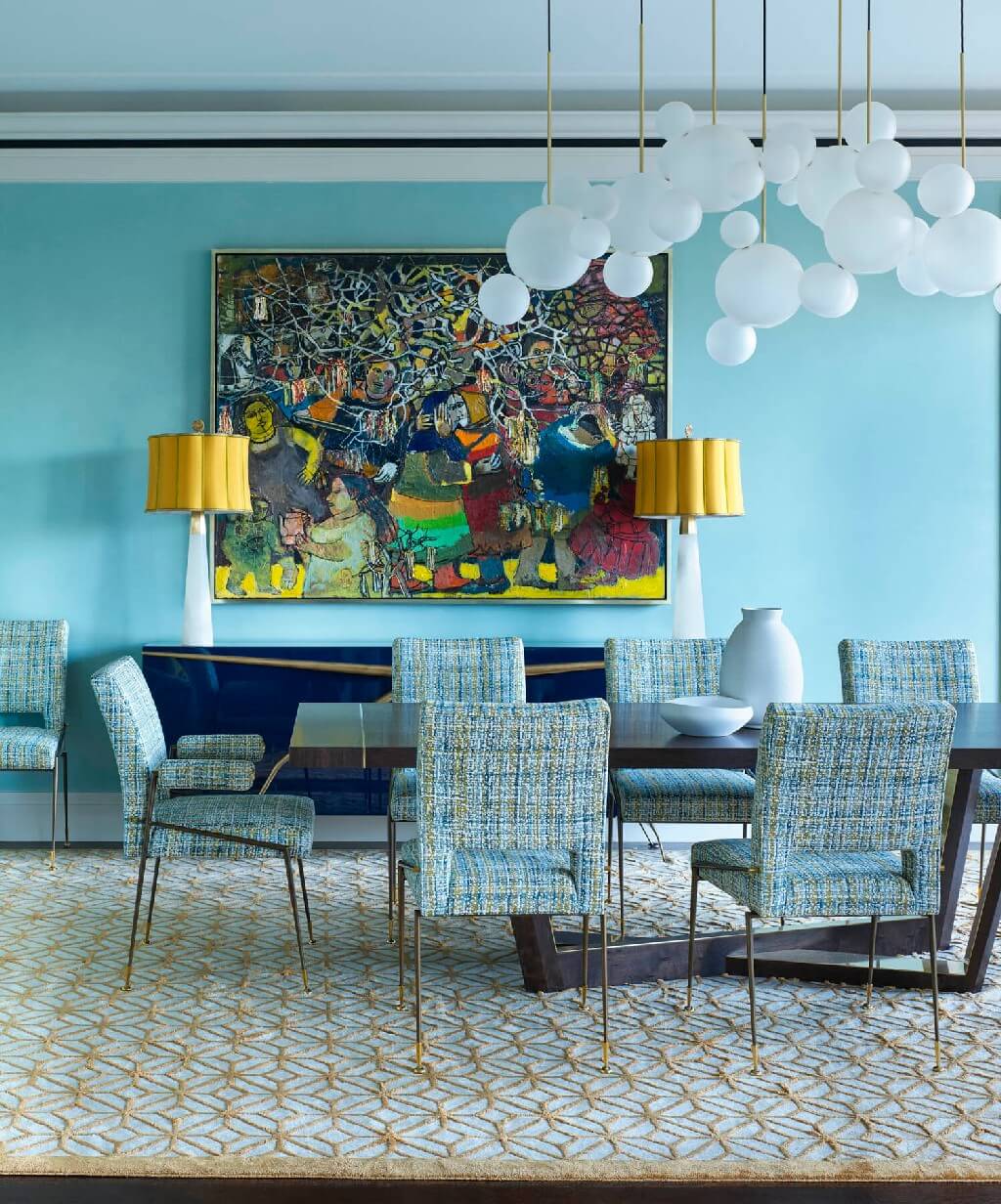 4. Maximalist Home in Beverly Hills
Therefore being beautiful, this maximalist interior in Beverly Hill, designed by iconic mid-century architect Jack Charney, also shares a strong connection with music history. Located in the historic neighborhood of Trousdale Estates – once the home of Frank Sinatra and Elvis Presley, the renovation project to receive the new owner was signed by Lenny Kravitz. The inspiration for the maximalist interior came from the seventies. The project features a light background of yellows, oranges, neutrals, and metallic and lush velvets that coexist with graphic patterns, from tiger stripes to 1920s chinoiserie.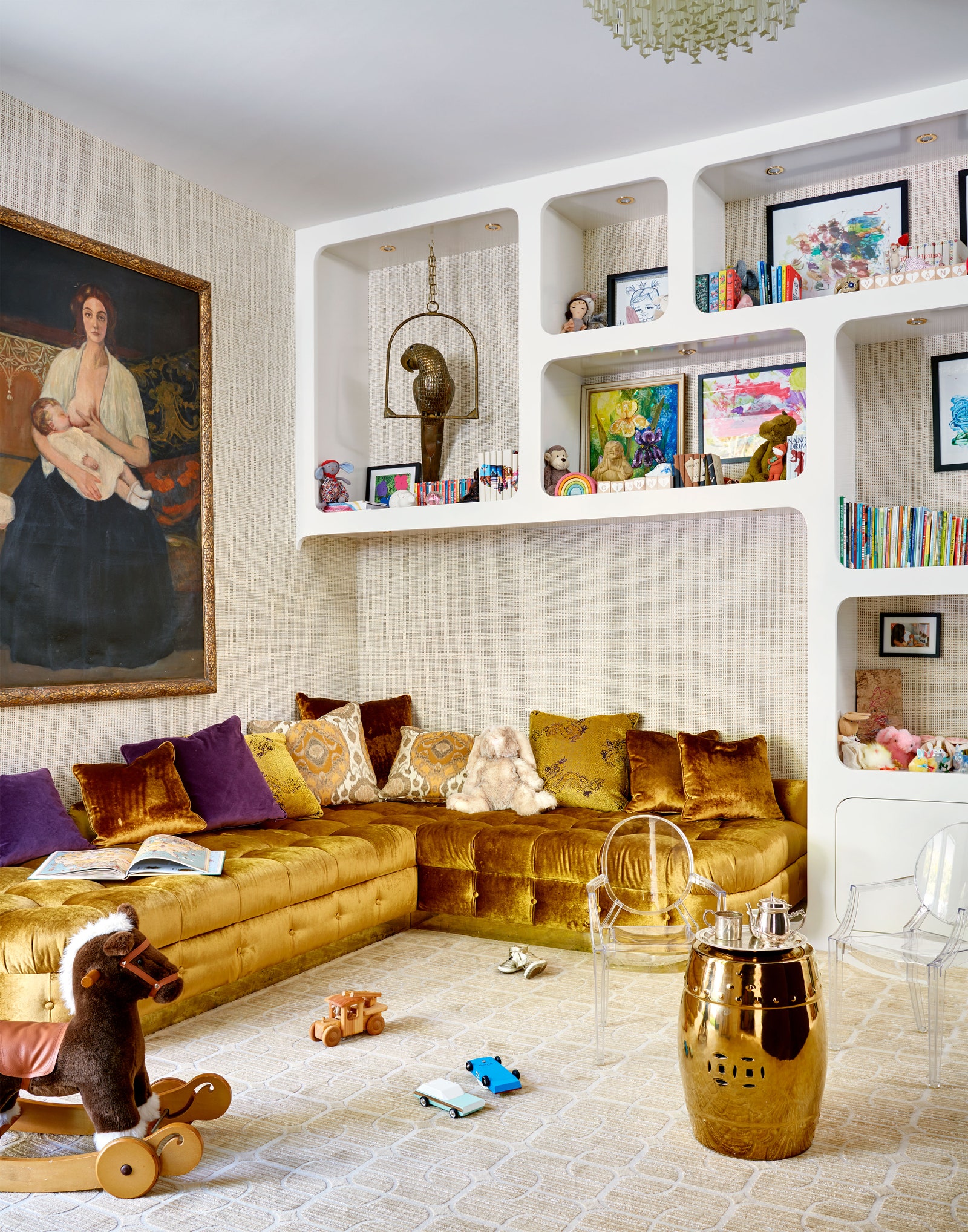 5. Maximalist Home in Neutral Colors
Who said that a home with a neutral palette couldn't be maximalist? This incredible maximalist interior shows the opposite – it's possible to go bold, even with neutral hues. This Parisian mansion holds maximalist interior decor in neutral colors, decorated by the top interior designer Jacques Grange; this project shows that maximalism is more than just adding a bunch of colors; it's also about the furniture choices, patterns, and textures that turn any interior into a rich inspiration. The house owners didn't limit Grange's creativity; they just wanted the home to look like a palace and the mansion's interior design to be couture and theatrical, the perfect description for a maximalist interior design. The result is a real palace that breathes art and glamour.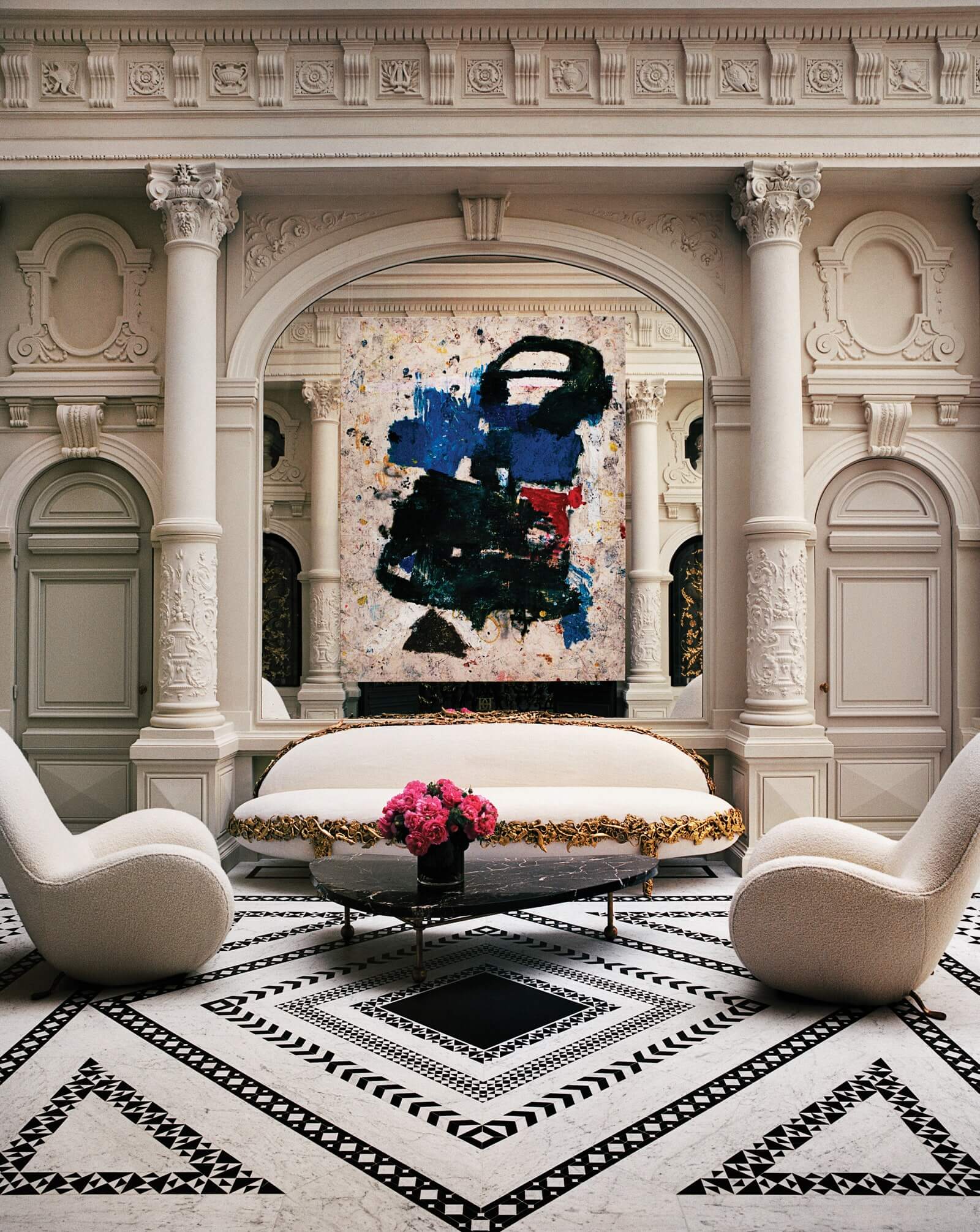 What do these five maximalist interior projects have in common?
Even though each of these five maximalist interior projects has a unique approach, they all have something in common – the bold interiors with rich patterns, graphic prints, and a unique combination of styles. Discover more about what makes these projects unique, and get ready to create an incredible maximalist interior to impress any client.
Maximalist interior design invests in bold patterns, which can be seen adorning walls with beautiful patterned wallpapers, on the floor in stunning rugs, and in whatever the imagination leads.
GRAPHIC PRINTS AND ARTWORK
The perfect duo to add more personality to a maximalist interior project, we saw how stunning prints and artwork filled the space with a unique essence in the projects above.
Layering is one of the keys to a maximalist interior – as you noticed with these projects, there is no rule for layering – from textures, rugs, furniture, and artwork, there are many possibilities to create a bold interior.
Maximalist interiors can bring different styles together to create a unique look. From Memphis to Art Deco, you can choose the styles that better match your client's personality and combine them to create a unique space.
After all, these five projects show that going extra can result in stunning interiors. Each project we select in this article highlights the beauty of the Maximalist interior with a unique perspective – from bold textures, incredible patterns, rich colors, and stunning furniture, the maximalist style offers the possibility to free our imagination and creativity to create beautiful interiors.
We hope you got inspired by these stunning projects to create an incredible maximalist interior design. Check out the Maximalist furniture from HOMMÉS studio to complete your inspiration journey.