Discover This Zingy Hollywood Home Where The Designer Dan Ricketts of DJR Design Group Added Vibrant Hues And Shapes Over A Neutral Canvas.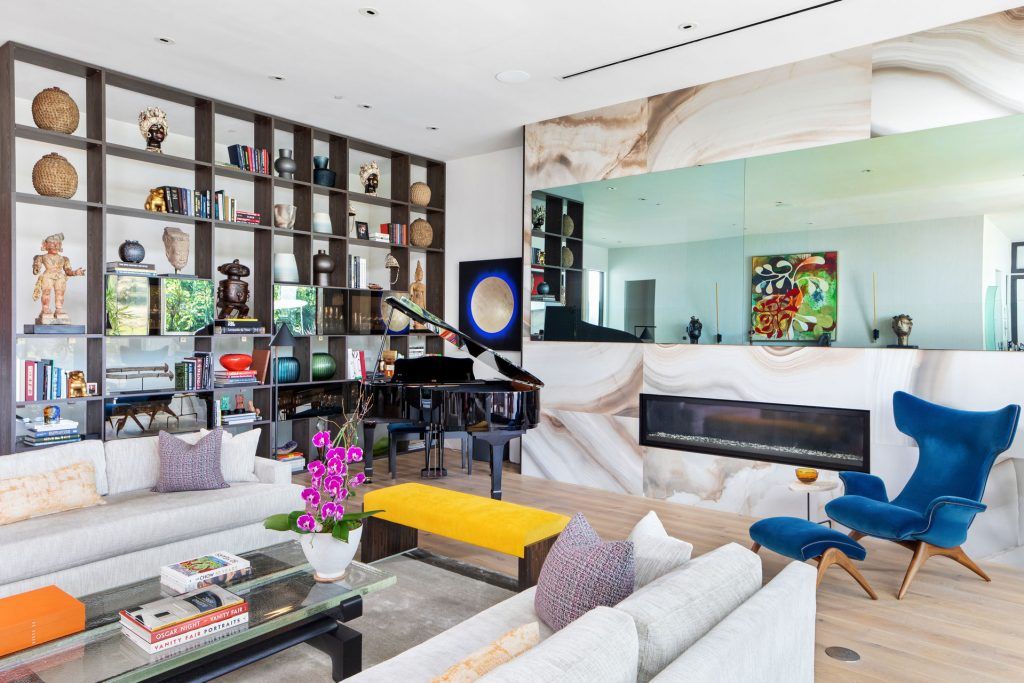 This Hollywood home was immediately the perfect match for the owner. She knew it as soon as she saw a sneak peek of the house on Instagram. It was enough for her to be fascinated and didn't want to wait, so she called straight away the agent while driving and instantly made an offer after a quick house tour.
The owner was surrendered mainly by the location of the Hollywood Hills property. She was not captivated by the interior, so this project ended up being a zingy lesson in how to decorate with hues and patterns.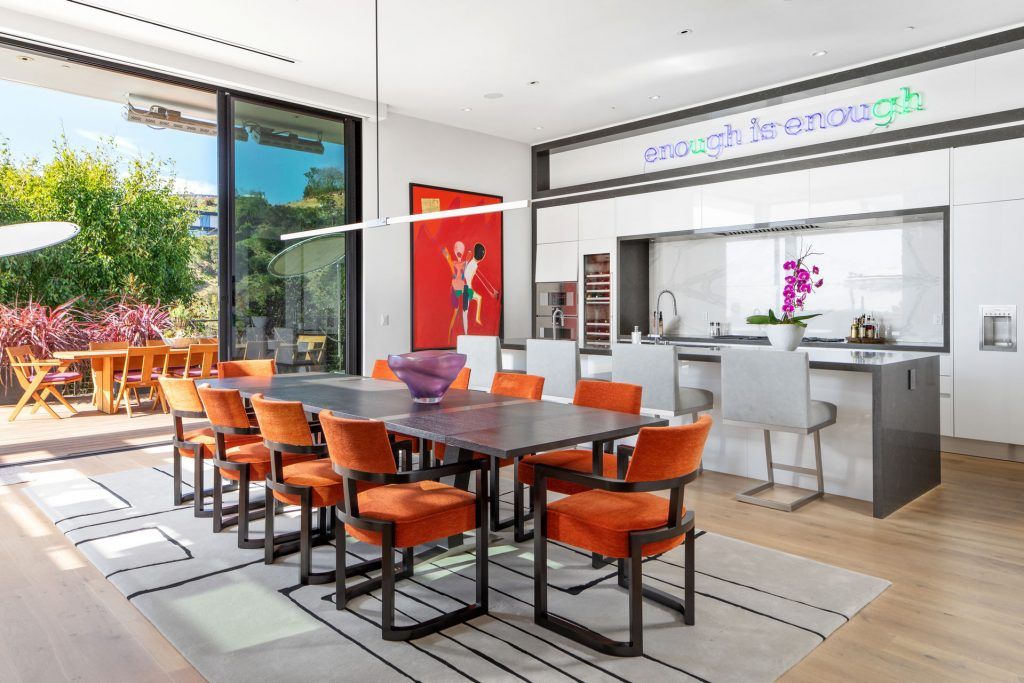 Before moving to this house, she and her husband were living in a traditional, Tudor-style estate in Beverly Hills, and they desired to switch to a place with a more modern vibe that had a vista, something that they found in their new Hollywood home.
They also wanted restaurants and nightspots close to the house to avoid the L.A. traffic jams.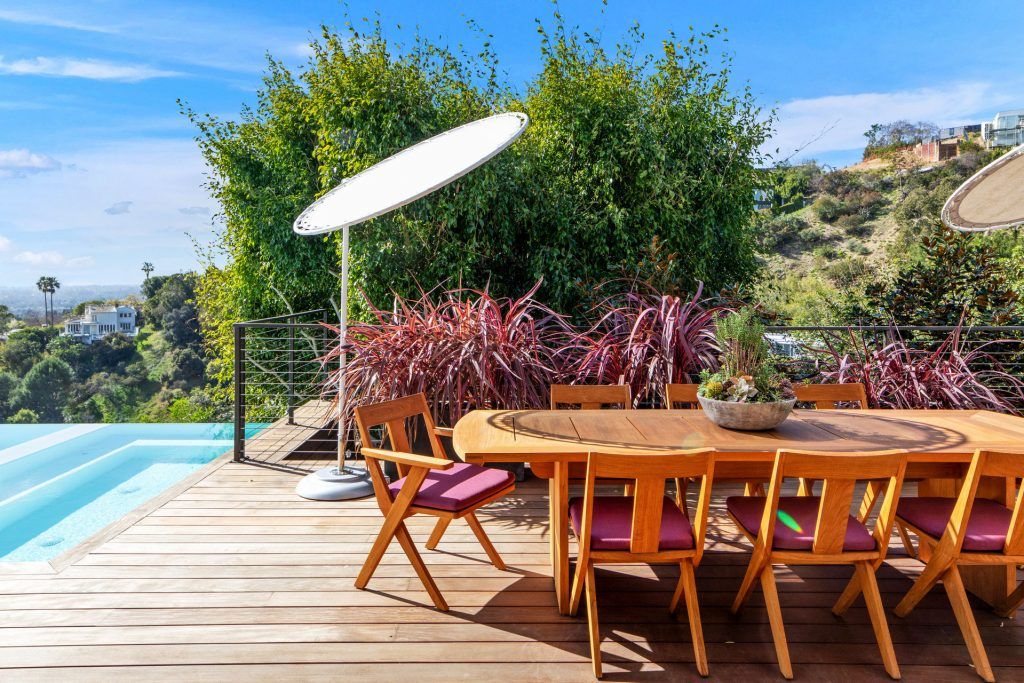 The original property was built in 1950, and it was the residence of a couple that had lived there before for numerous years.
Dan Ricketts, a designer of DJR Design Group, was conscripted to be part of the team that together had the mission to do a better version of the Hollywood home. The original house was torn down, with only being left a few walls for zoning purposes.
An entirely new house was built over the footprint of the old one. They also decided to install a pool and a new basement.
With approximately 5,000 sq ft, the remodeled house now has 4 bedrooms and 5.5 baths and many well-delegated areas. The inspiration behind this interior design project went from the house panorama that the plot comprises.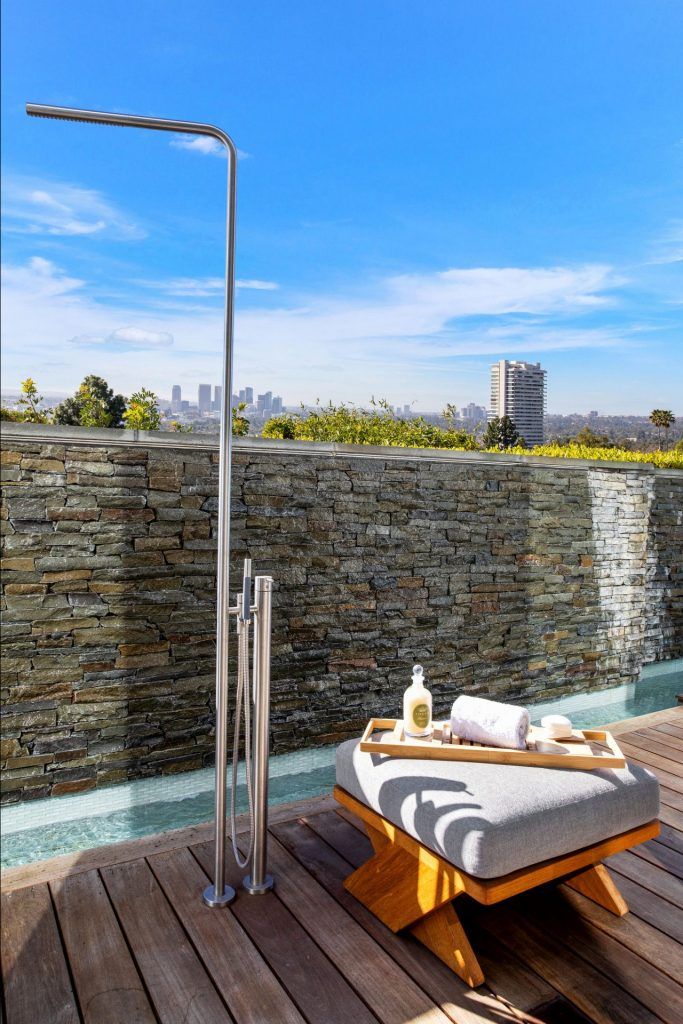 The facade of the new Hollywood home has a wide vista of the Los Angeles downtown, and on the other hand, the house's rear looks for a broad panorama of the stunning Hollywood Hills alongside the Pacific Ocean.
They wanted to maintain the interior immensely connected to the exterior landscape, keeping it open to the views whenever possible. The expected vibe for this place is to deliver a feeling of relaxation and freshness complemented with a Europen note.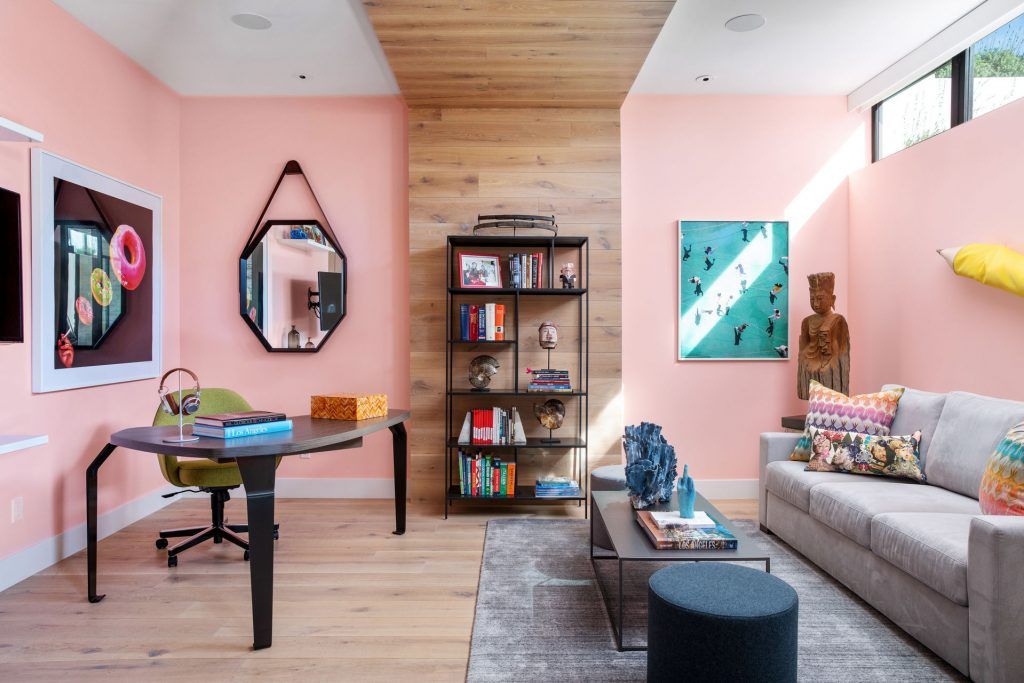 This desired look resulted in a pondered material and color selection. The client wanted to have color in multiple areas of the Hollywood home, so to soften it, Ricketts decided to leave the floor and walls in neutral tones to make contrast, featuring the vibrant fabrics and artworks.
The designer wanted to match the client's personality with an eclectic style. For this, he motivated them to acquire mesmerizing art to have an astonishing look on these home walls.
Spanish and Italian porcelain tiles have been used throughout the property, as well as the cabinetry that is in its majority from Italia. The plumbing fittings are as well from a selected Italian firm.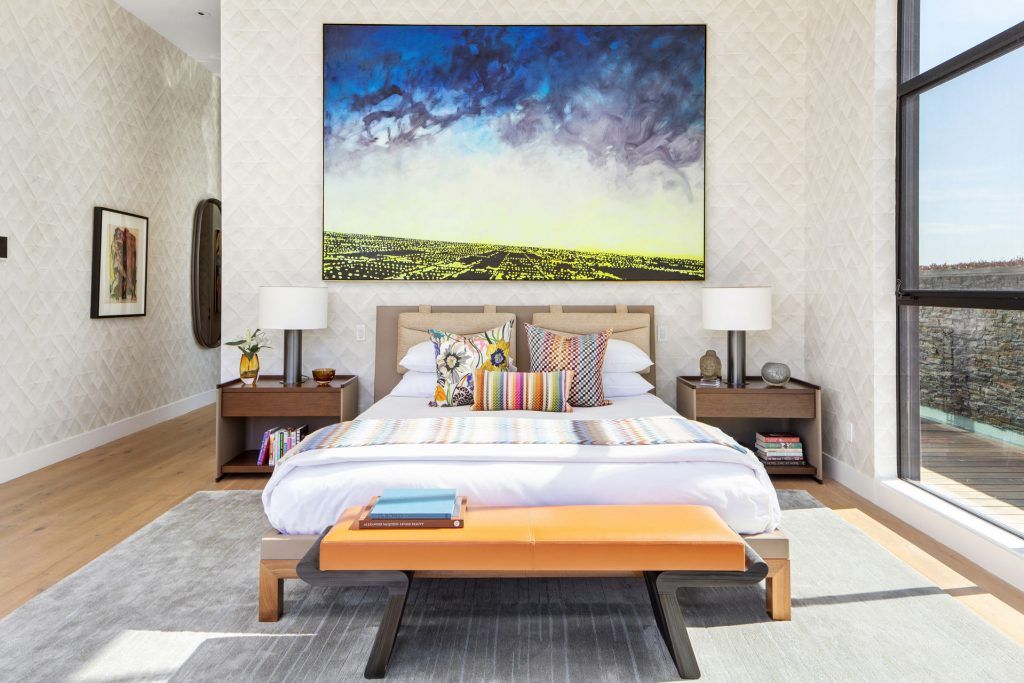 The furniture came from various sources but always with a central preoccupation: comfort. They searched for furniture with soft, tactile upholstery favored.
The Hollywood home's living room is a refined example of DRG Design Group's pick-and-mix method, combining miscellaneous items to create a cheery vibe.
Custom sofas, covered in a beautiful fabric, are combined with charming side chairs, a coffee table, and a vivid yellow console. A lounge chair dressed in a dazzling velvet blue fabric is complemented with a painting above the exquisite piano achieving this perfect scenario.
ARE YOU INTO INTERIOR DESIGN?
If so, discover modern furniture and lighting designed by design lovers for design lovers. All you need is to download the Hommés Studio catalog. To complete your interior design project, choose the high-end homeware by ACH Collection.

Source: AD Middle East