California Interior Designers are known for the quality of their projects, and frankly, it couldn't be otherwise: California is a Mecca of artists, actors, and designers from all over the world.
The Hollywood splendor, remarkable mansions in Beverly Hills and golden-sand beaches of San Francisco are a dream for everyone craving for film-like life. It is also one of the best places for design, as it attracts the best interior designers and architects of the world. Check our selection of 10 amazing Californian interiors designers you should check out: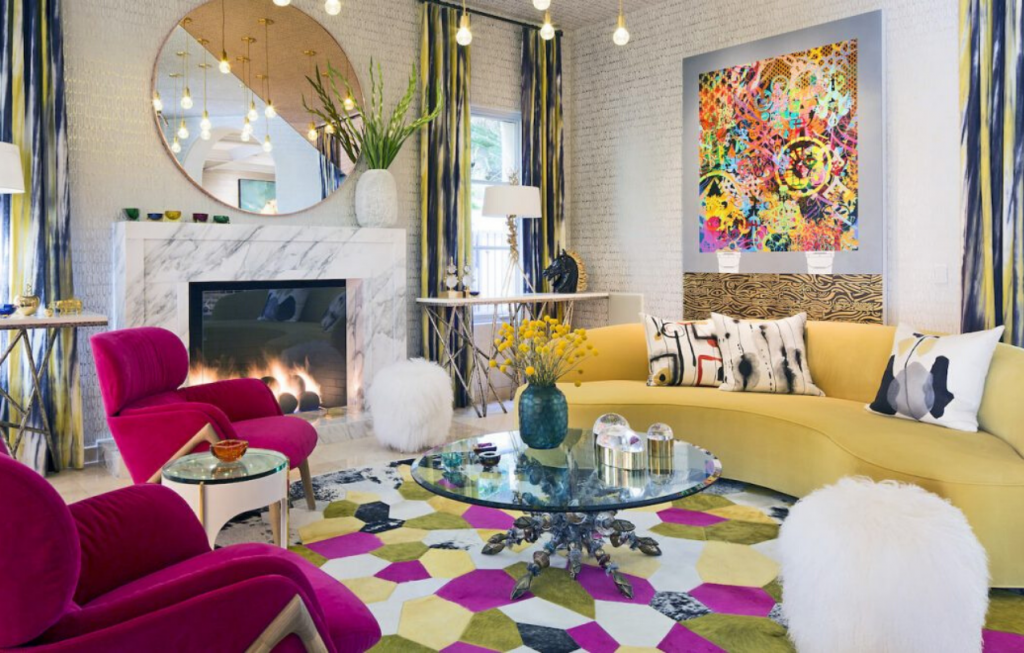 Our TOP 10 California Interior Designers:
Born in Cuba, this remarkable interior designer studied architecture and design at UCLA and while improving on his education, he worked as a set designer for Academy Award-winning designer Walter M. Scott.
His first project, for John Schlessinger, immediately gave him recognition. Today, as a head designer of Waldo's Designs, Waldo is one of the top designers known world-wide, designing interiors all over the world.
He worked for celebrities such as Brian Grazer, Elizabeth Taylor, Brad Pitt and Angelina Jolie. Former set designer says, that his inspirations usually come from movies; "I look at all my projects as a script and try to explain the design process to my clients that way".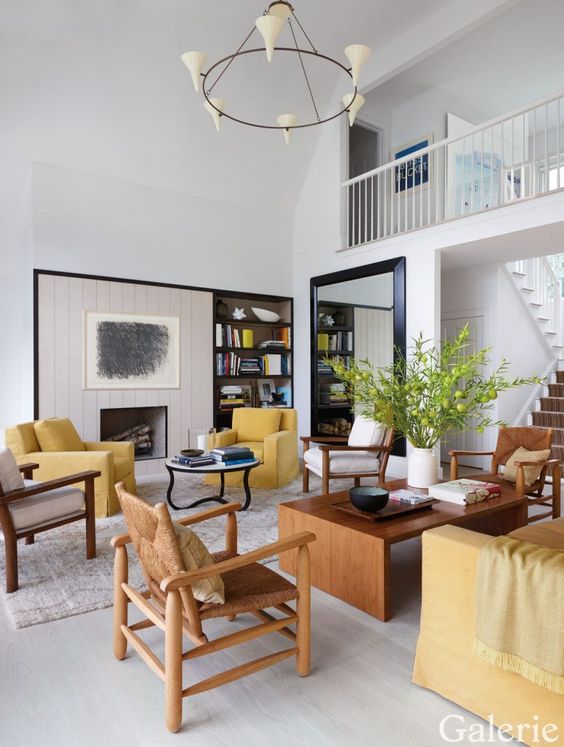 Apart from his project, Waldo Fernandez is also a successful furniture and contemporary art designer. The interior design projects developed by the Cuban interior designer include many high-end private residences, restaurants, hotels on both coasts, numerous Hawaiian estates, riding stables, executive offices, yachts, and private planes.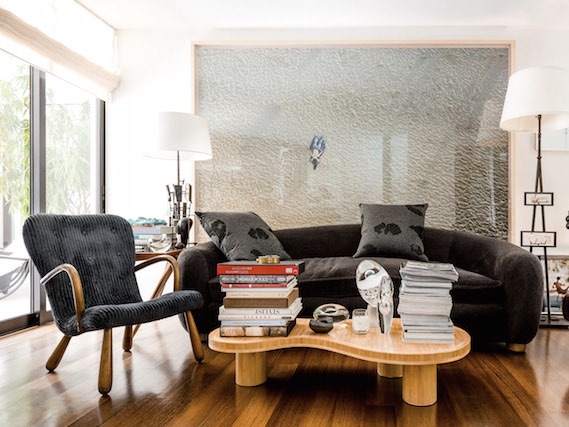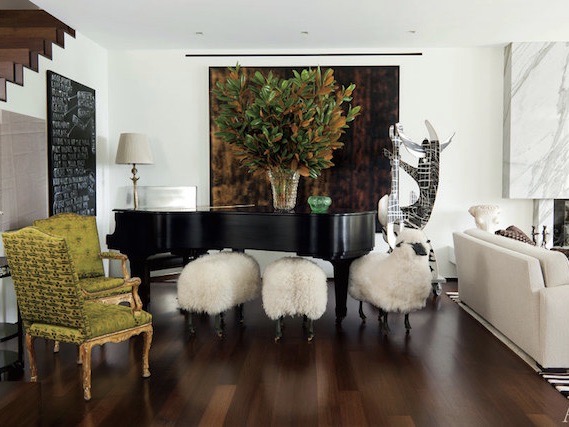 Cliff Fong also enters the list of California interior designers as a brilliant professional, known not only for interiors, but also for fashion design. Born in New York, he lived in many different countries, to finally settle up in Los Angeles, where he's already been involving in projects over two decades.
As a fashion buyer, stylist and designer, he has worked with Ron Herman and Maxfield. In 2004 he cofounded an artisanal unisex collection, Chatav Ectabit, with Sandy Dalal.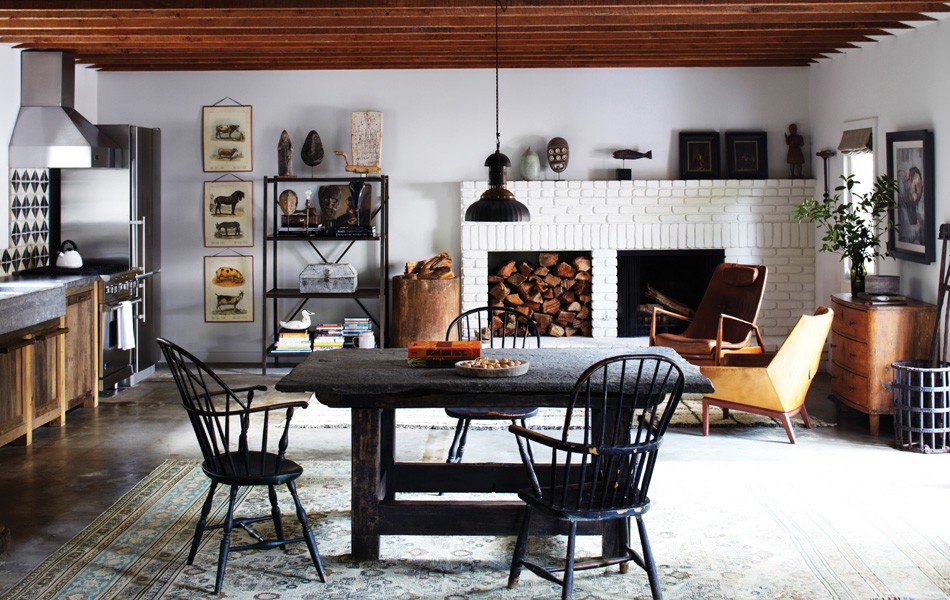 Also as an interior designer, he worked with Ryan Murphy on his Spanish Colonial Revival residence, located in Beverly Hills. The designer also counts Ellen DeGeneres and Portia de Rossi among his A-list clients.
Cliff Fong spontaneous and unique interiors, usually mixing different styles and inspirations. But if we were to aim for one specific style in design, it would definitely be Mid-Century Modern, which can be seen in every of his projects.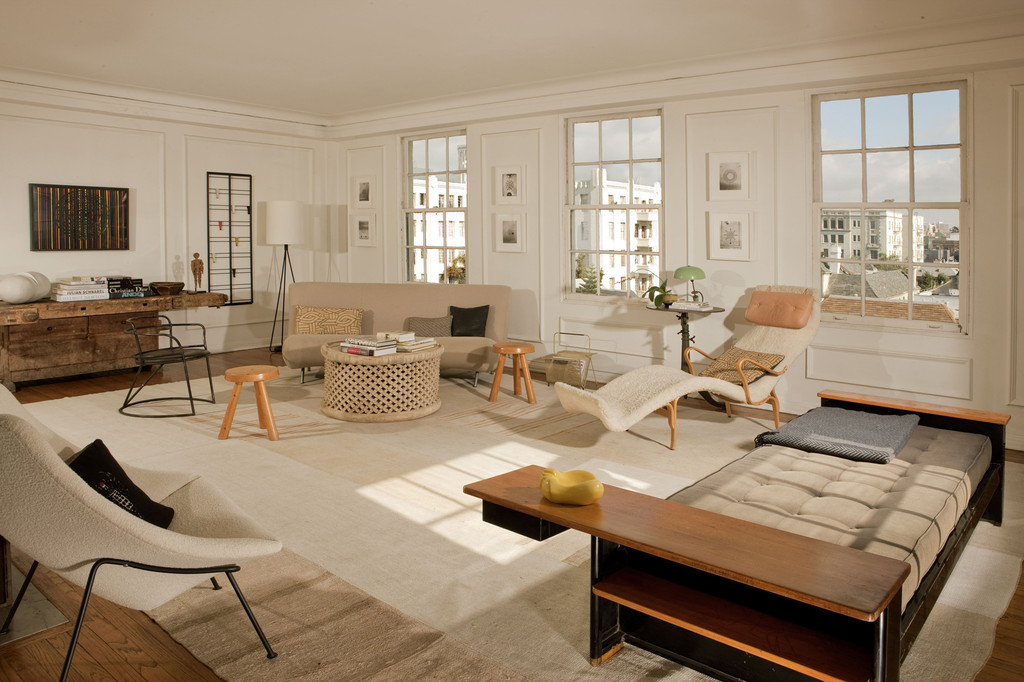 He has worked with highly distinguished commercial spaces like Madison Gallery and Ink Restaurant. He has also opened Galerie Half, a sprawling emporium of 20th-century design, European antiques, architectural elements, and art.
Jeff Andrews became a known world-wide designer and is listed as one of the California Interior designers of the stars, because of his incredible projects for the Kardashian sisters, which reached more than 150 countries because of their reality show.
His interiors are very lively and eccentric, Jeff is good at creating a mixture of creative approach and traditional design aesthetics. The professional's ambiences tend more towards a maximalist and luxurious version.
As we can read on his webpage, Jeff describes himself as having a natural talent for taking bold design concepts and infusing them with warmth, sophistication, and a sense of home.
 Jeff is also an author of a design book; "The New Glamour; Interiors with Star Quality", where he explains his design philosophy and shares some of his decorating secrets.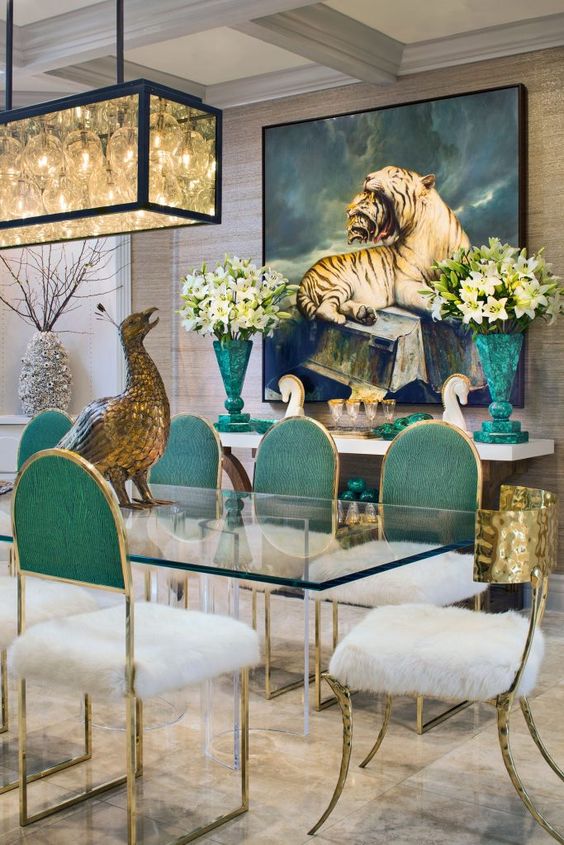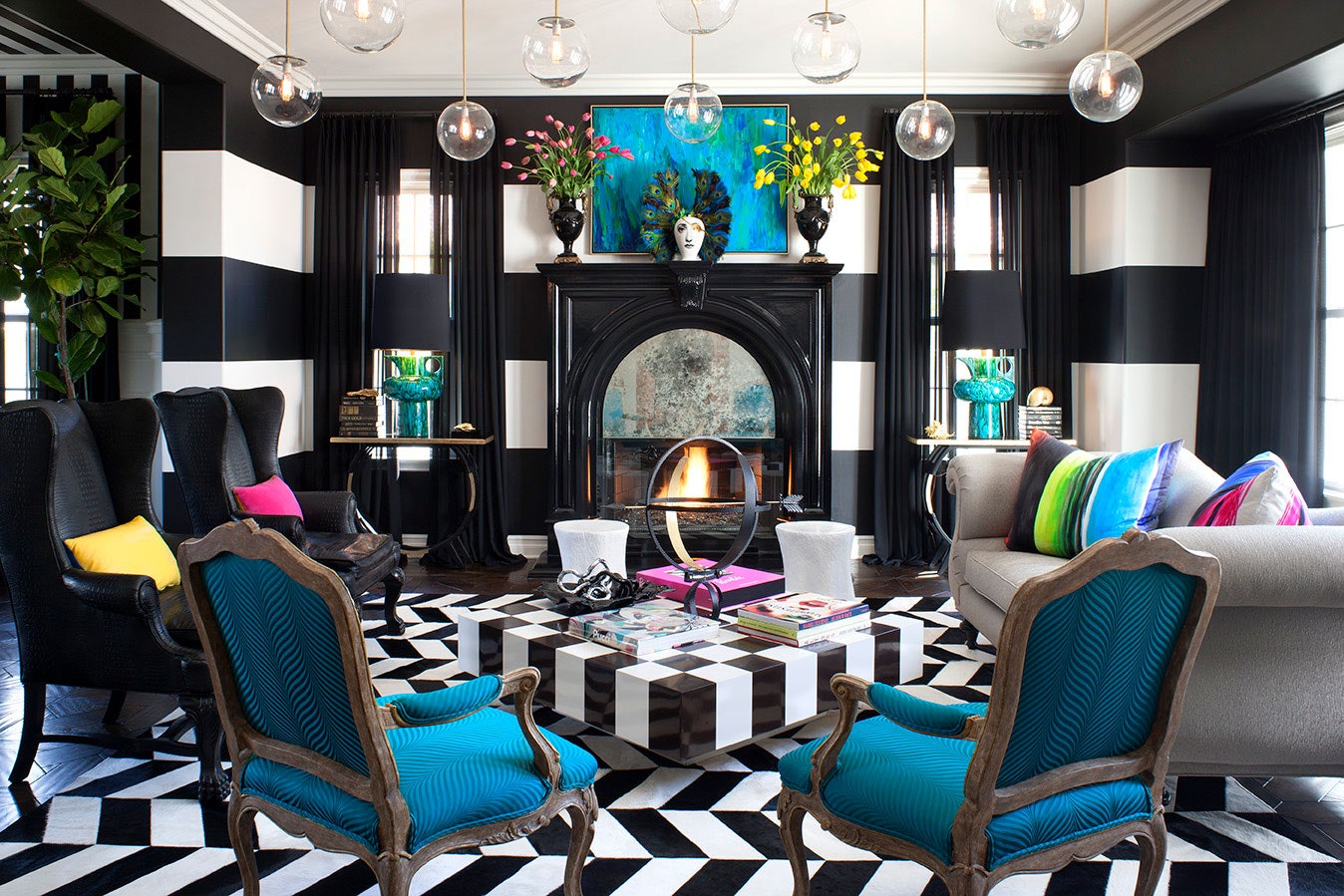 Apart from interiors, he partnered with Astek Wallcoverings in 2014 for glazed, a collection of wallpapers inspired by his love of vintage ceramics and pottery. They launched a second collection in 2019. He also collaborated in a project on wood surfaces and Mansour Modern rug collection.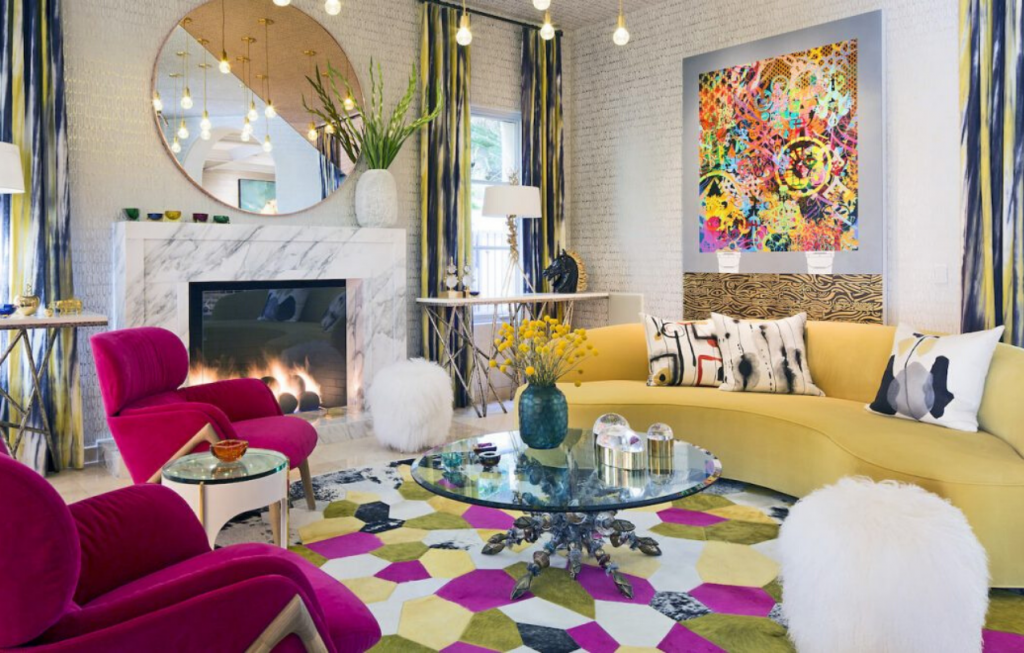 A rather rare mother-son duo of california interior designers is known for their gallery-like spaces inspired by nature. Kathleen, formerly a head designer of Kathleen Clements Design, now runs Clements Design with his son. Their designs are simple and projects are nature-friendly, with rustic antiques and retro furniture that provide relaxing feeling.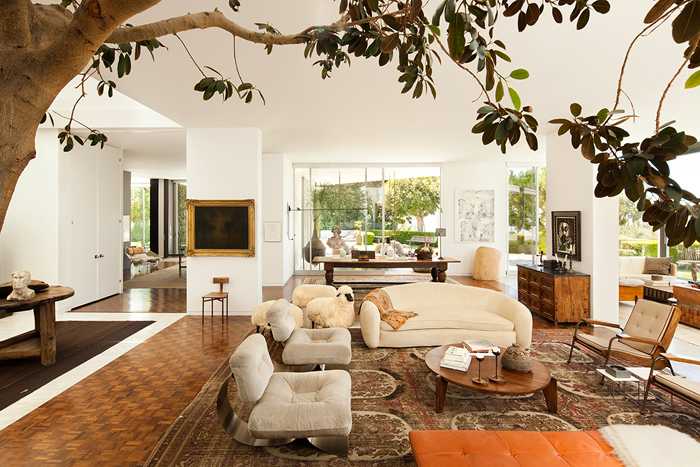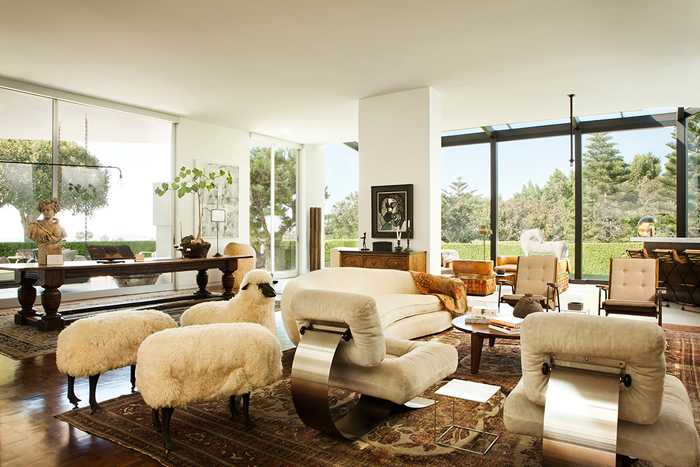 Their studio is one of Hollywood celebrities' favourite. They worked for celebrities such as Portia de Rossi, Bruno Mars, Jennifer Lawrence, Adam Levine etc. Their motto, "don't overthink it", gives us a sense of understanding, why their spaces are so calm and natural.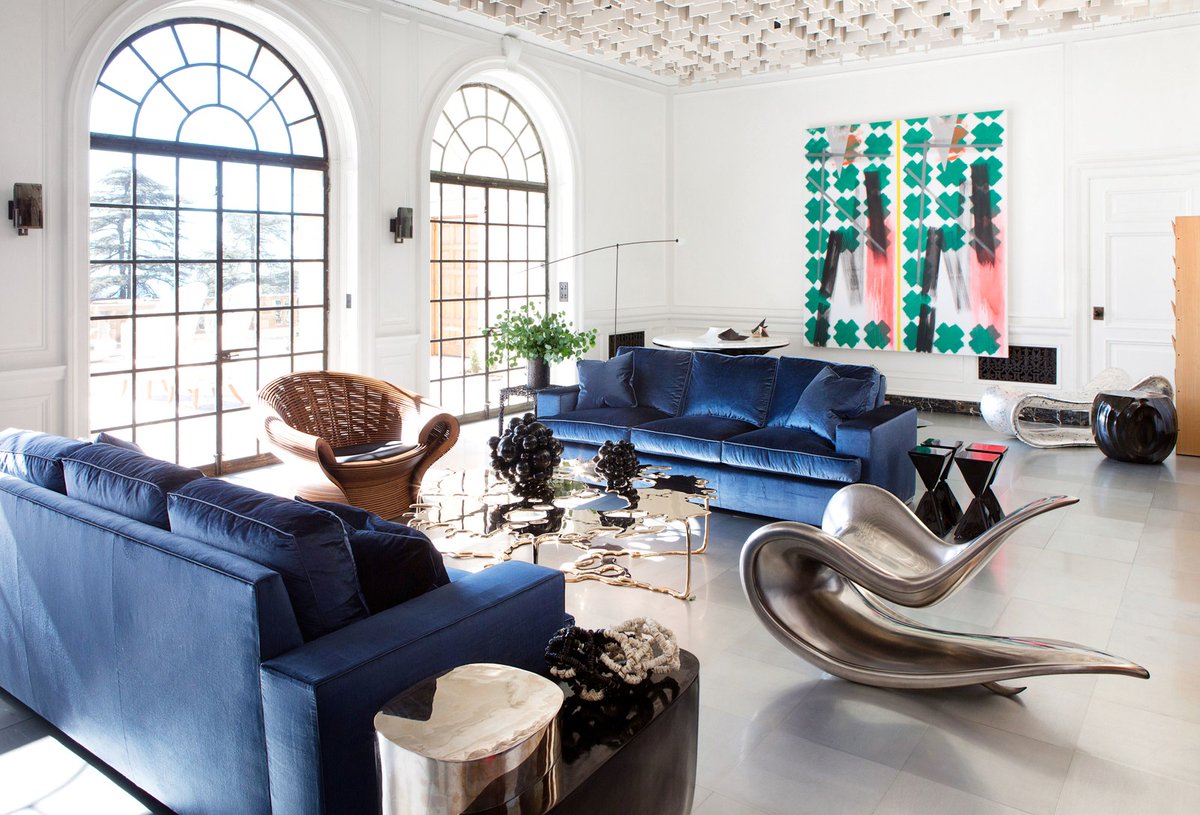 Spaces designed by Trip Haenisch seem light and bright and look like they were created with almost no effort. Trip says, that in designing a room, nothing should look like hard work. Things need to look collected, like they organically came together.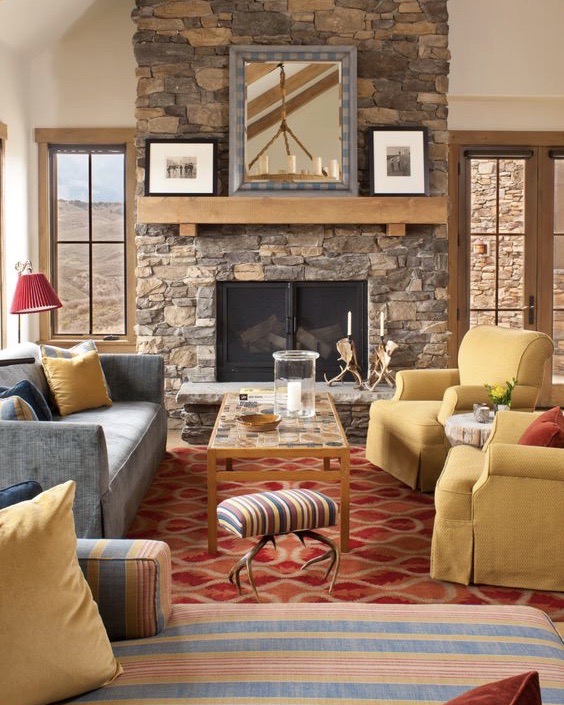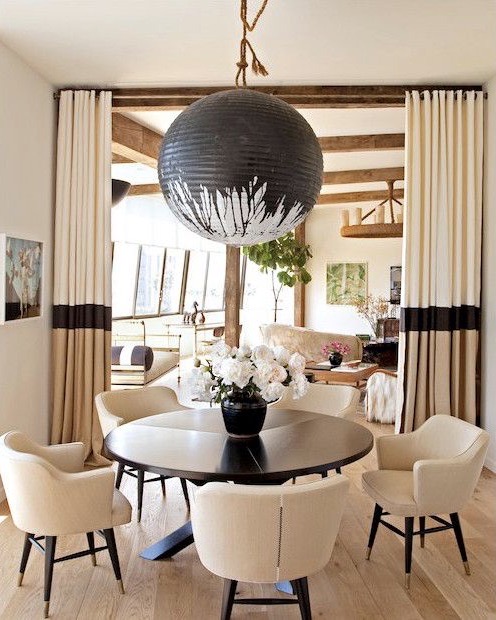 Also on the list of Califonia interior designers today, this award-winning designer has an extraordinary eye for detail and admiration for all types of art. Trip's signature design aesthetic consists of sophisticated, collected spaces with a laid-back twist that embodies quintessential California living.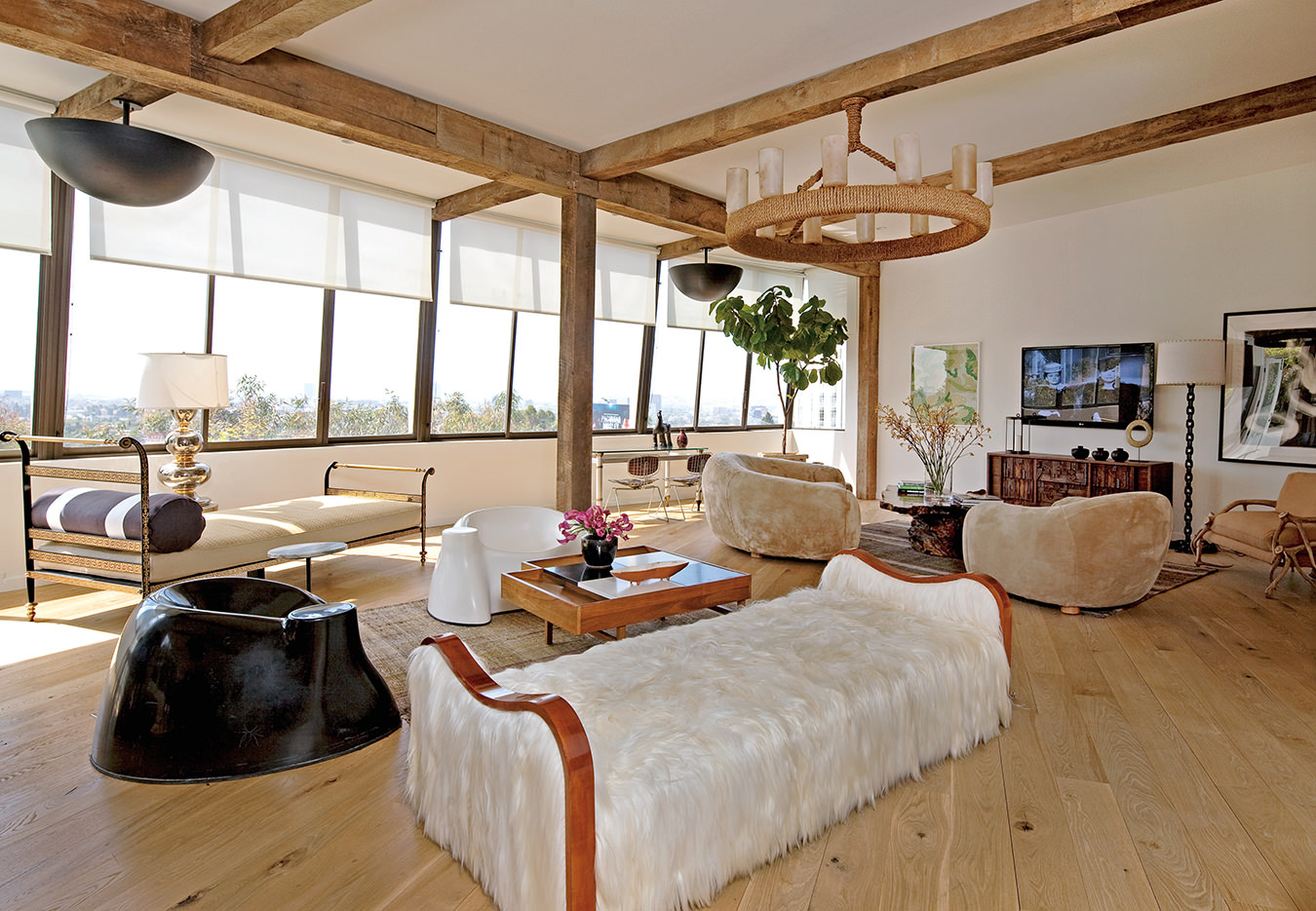 Based in San Francisco, Niche Interiors is an award-winning design firm known for creating tailored and modern style homes. Their projects are really personal, the designers aim to create spaces that will speak for their owners. Niche designers also believe that the interiors of a space should integrate seamlessly with the architectural design.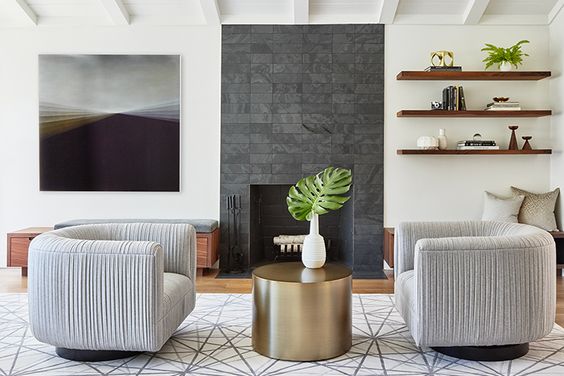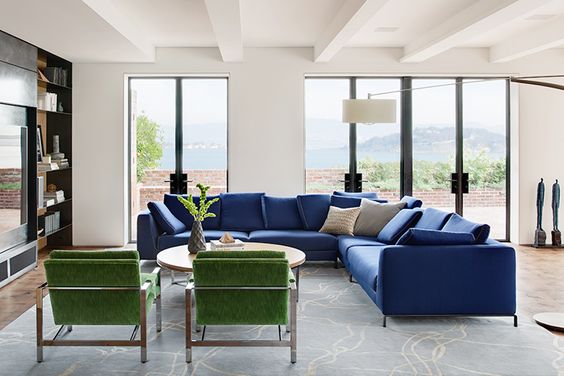 The Studio now is engaging in creating environmental friendly spaces, as the San Francisco area is one of the most environmentally conscious places in the world. They promote use of natural, organic materials, such as woods and wool, cotton or jute woods.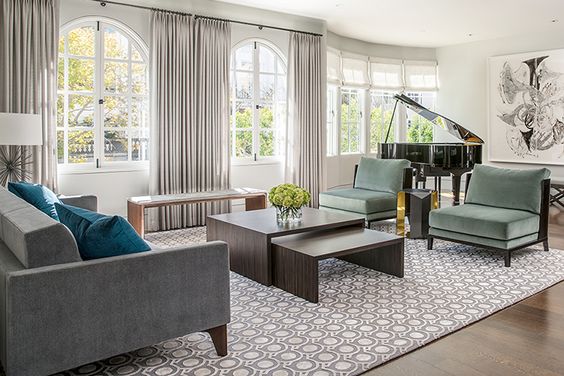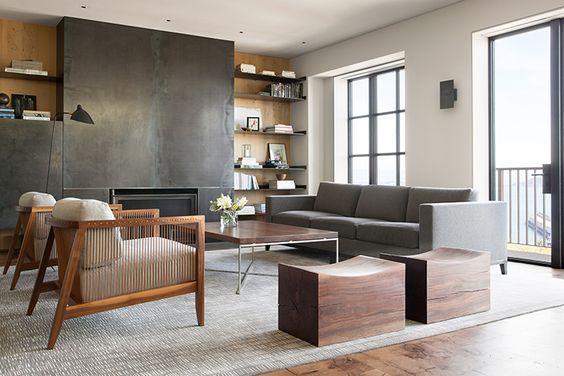 Brittany Stiles is one of the California interiors designers native that works for clients in Orange County, California. She's encouraging her clients not to get fixated on trends and styles, but rather to experiment with their own tastes and likings when creating a space.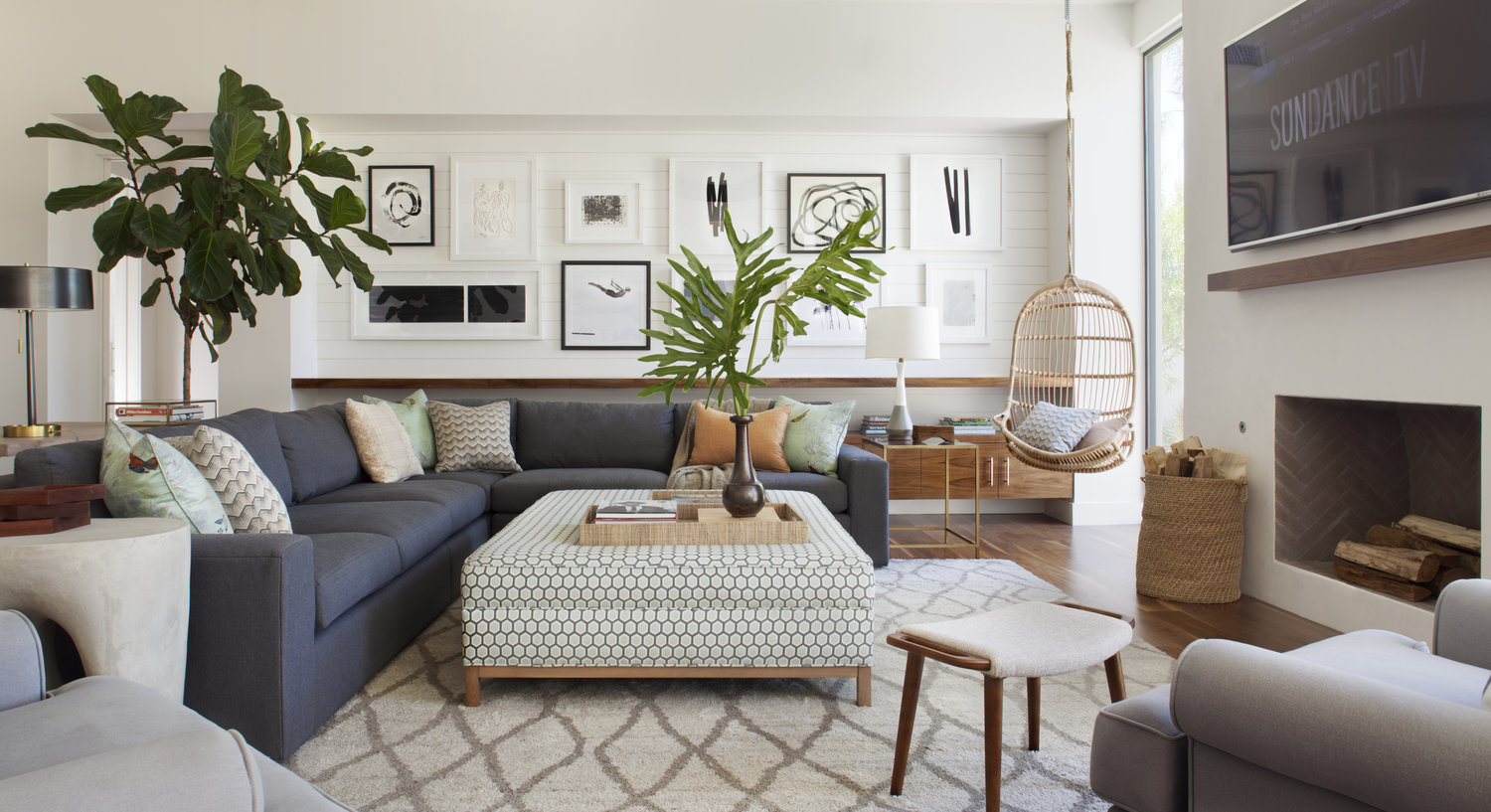 Brittany aims to create comfortable, functional and livable interiors, saying that there is a lot of designers, who are interested in the perfect Instagram or Pinterest image, which is not important when it comes to providing living spaces.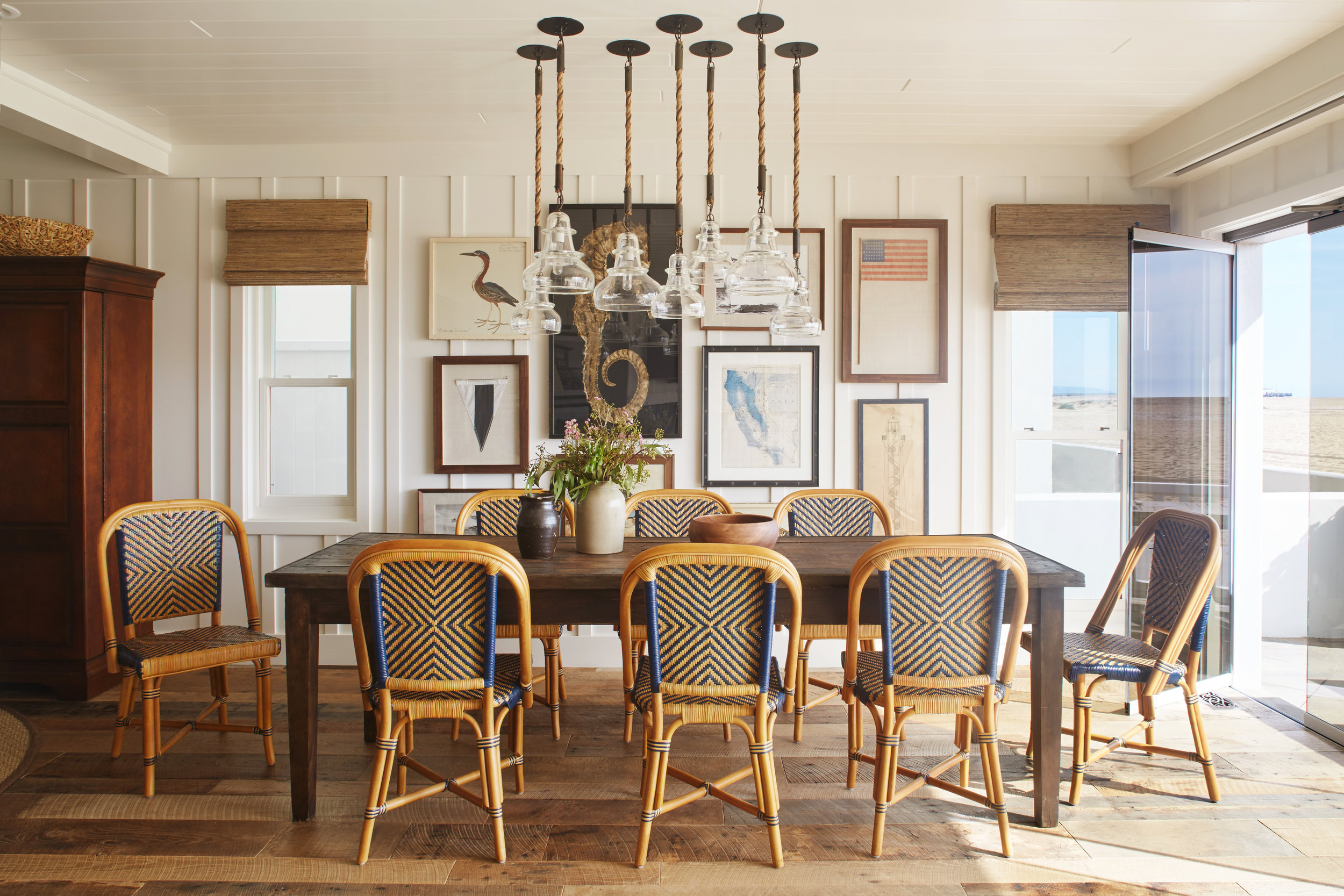 Martyn Lawrence Bullard came to Hollywood 20 years ago with a dream of becoming an actor. In 1998 he played in Ed Woods' "I Woke Up Early the Day I Died".
This role didn't place him into Hollywood world but on the other hand, it was an entrée into out top list of california interior designers. The producer, after seeing designer's own house, asked Lawrence to reimagine the offices of his production company.
Martyn is known for mixing styles and designs. He's really attentive to details and always aims for the best quality.
This multi-award winning Los Angeles based interior designer worked for celebrities such as Cher, Tommy Hilfiger, Eva Mendes, Ozzy and Sharon Osbourne.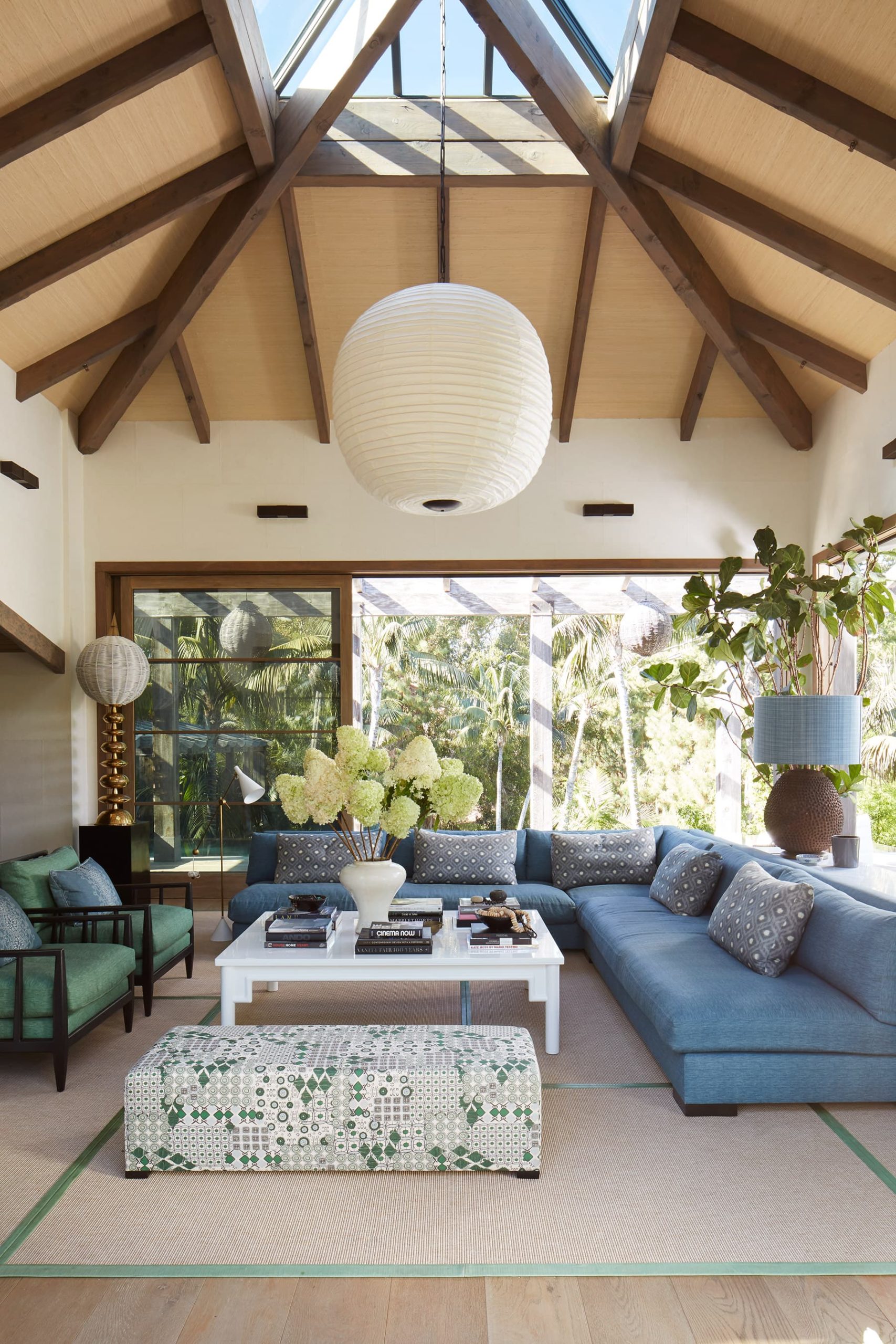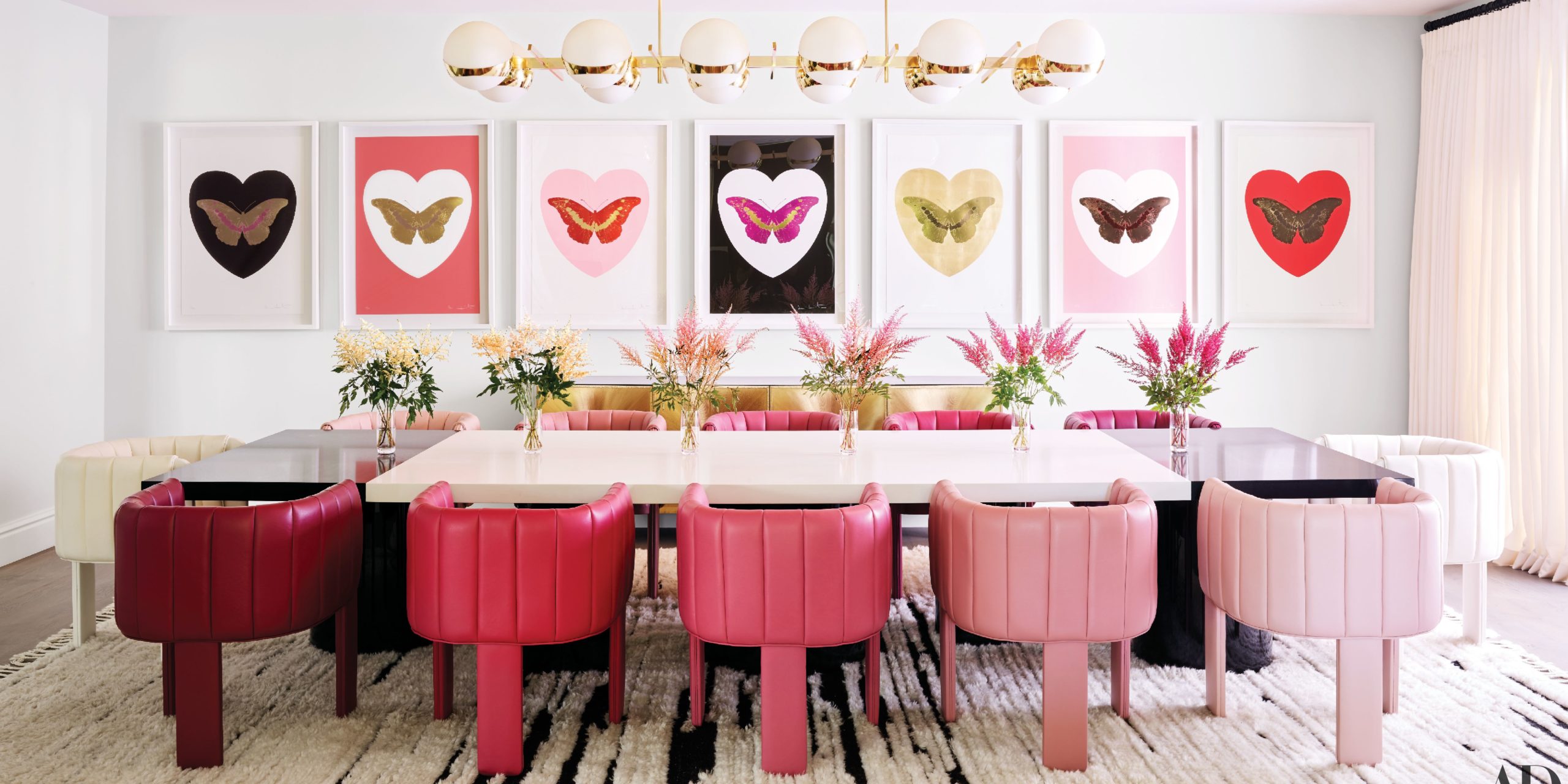 Constantly named as one of the world's top interior designers in multiple awards and magazines, he also starred in the hit Bravo series, Million Dollar Decorators, and hosted Channel 4's Hollywood Me in the UK.
In addition to his design studio, Martyn has created an eponymous collection of indoor and outdoor fabrics, wallpaper, furniture, and home accessories available through his firm.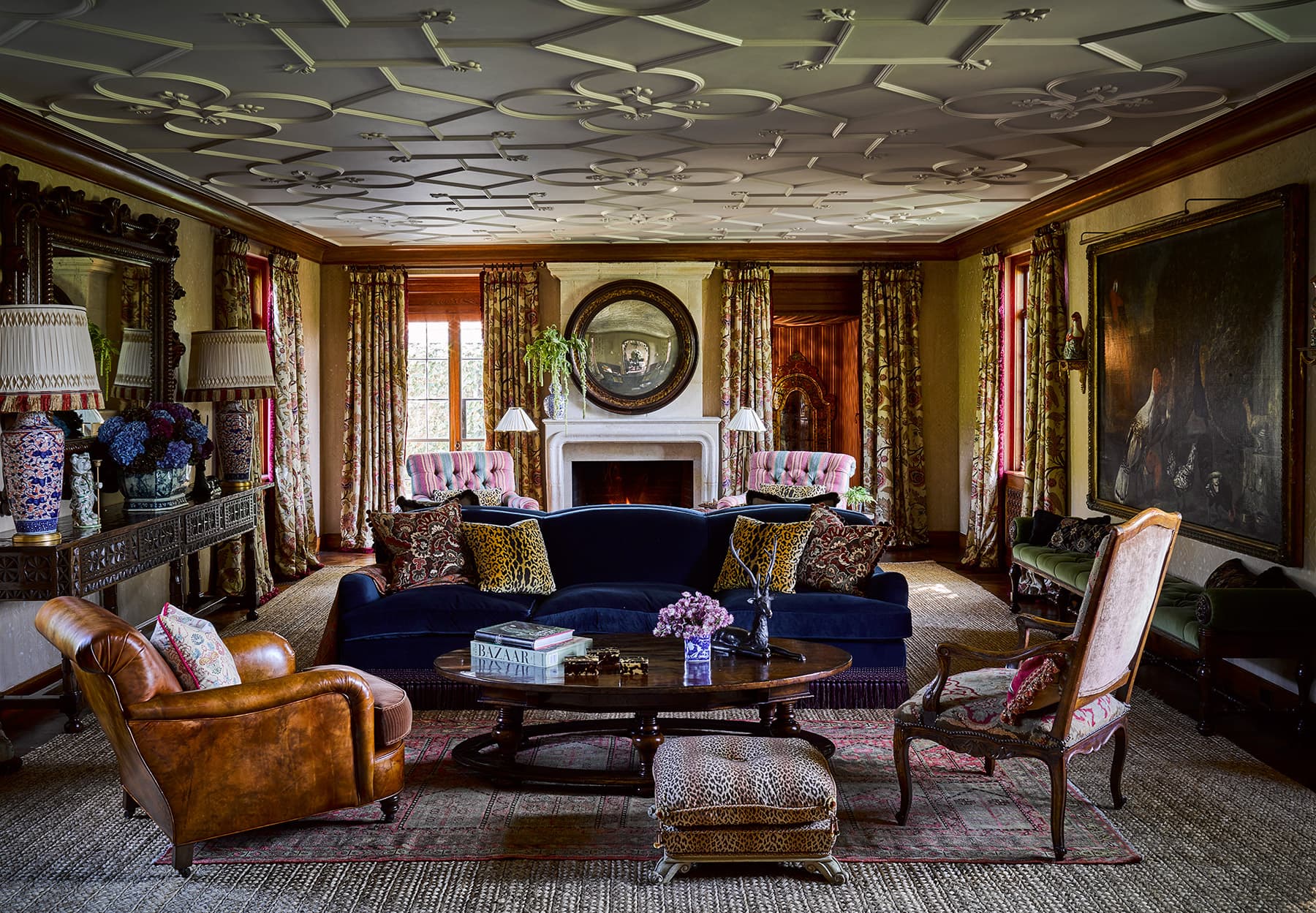 Another duo in our listing od california interior designers, this time it's a married couple, Alexandra and Michael Misczynski, is running a design studio in Los Angeles. Atelier, founded in 2002, has been now recognised world wide for it's wonderful works.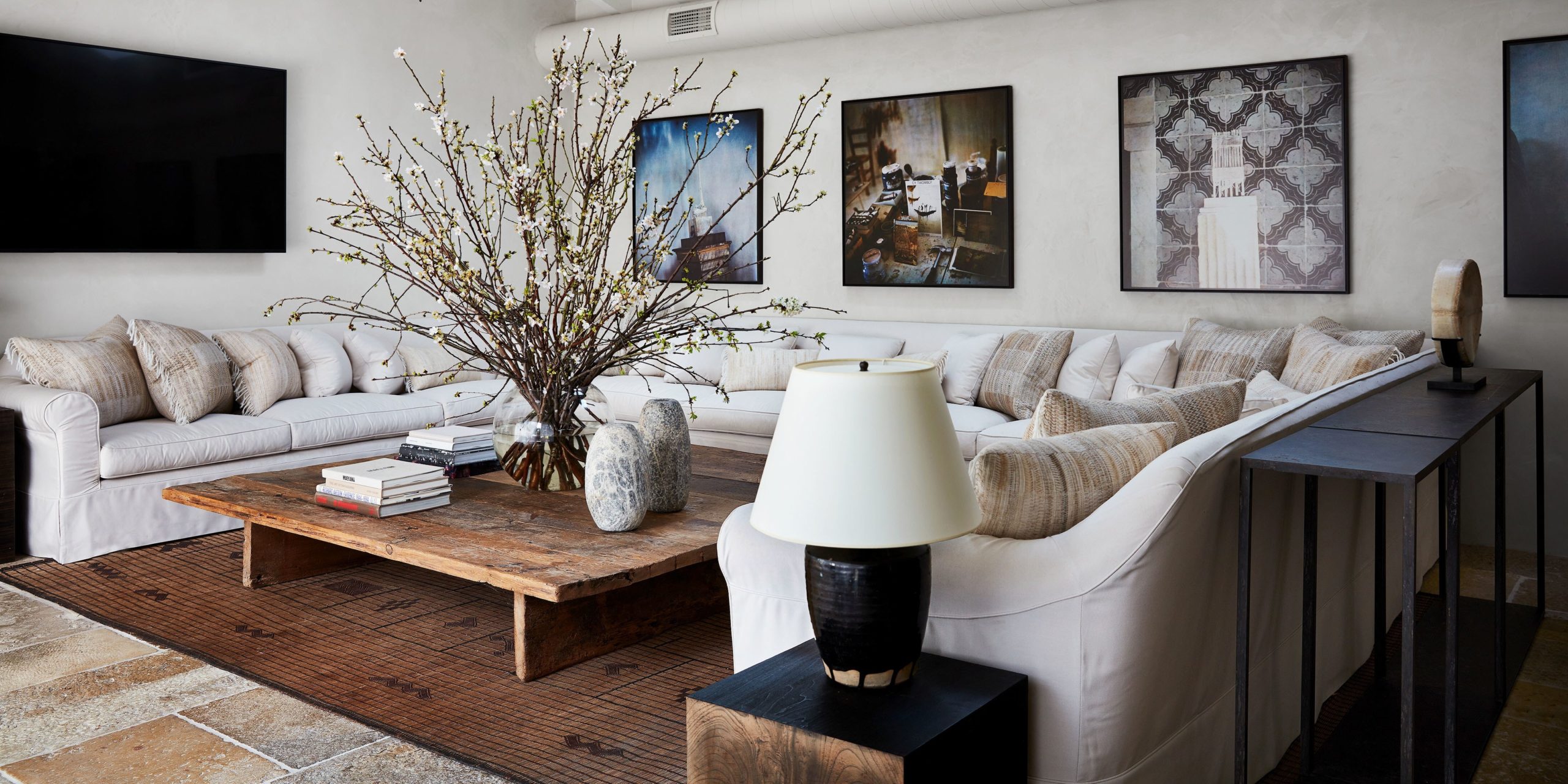 Alexandra and Michael love to mix traditional and modern elements to create unique spaces full of life. They worked for Tom Cruise and Diane Keaton, who described their interiors as "a powerful combination of the simplest of forms and the most exquisite materials".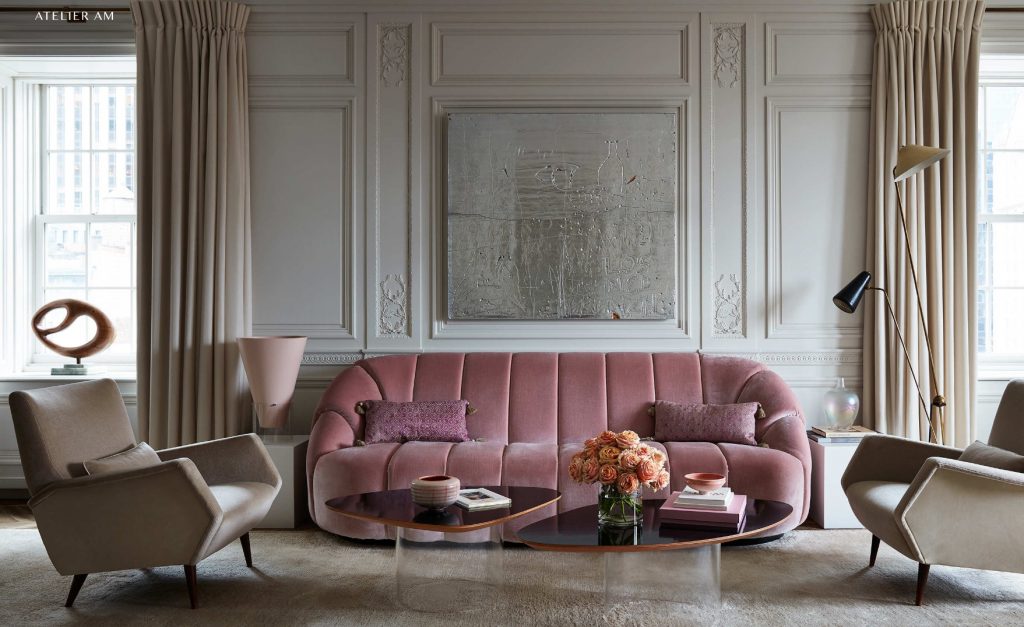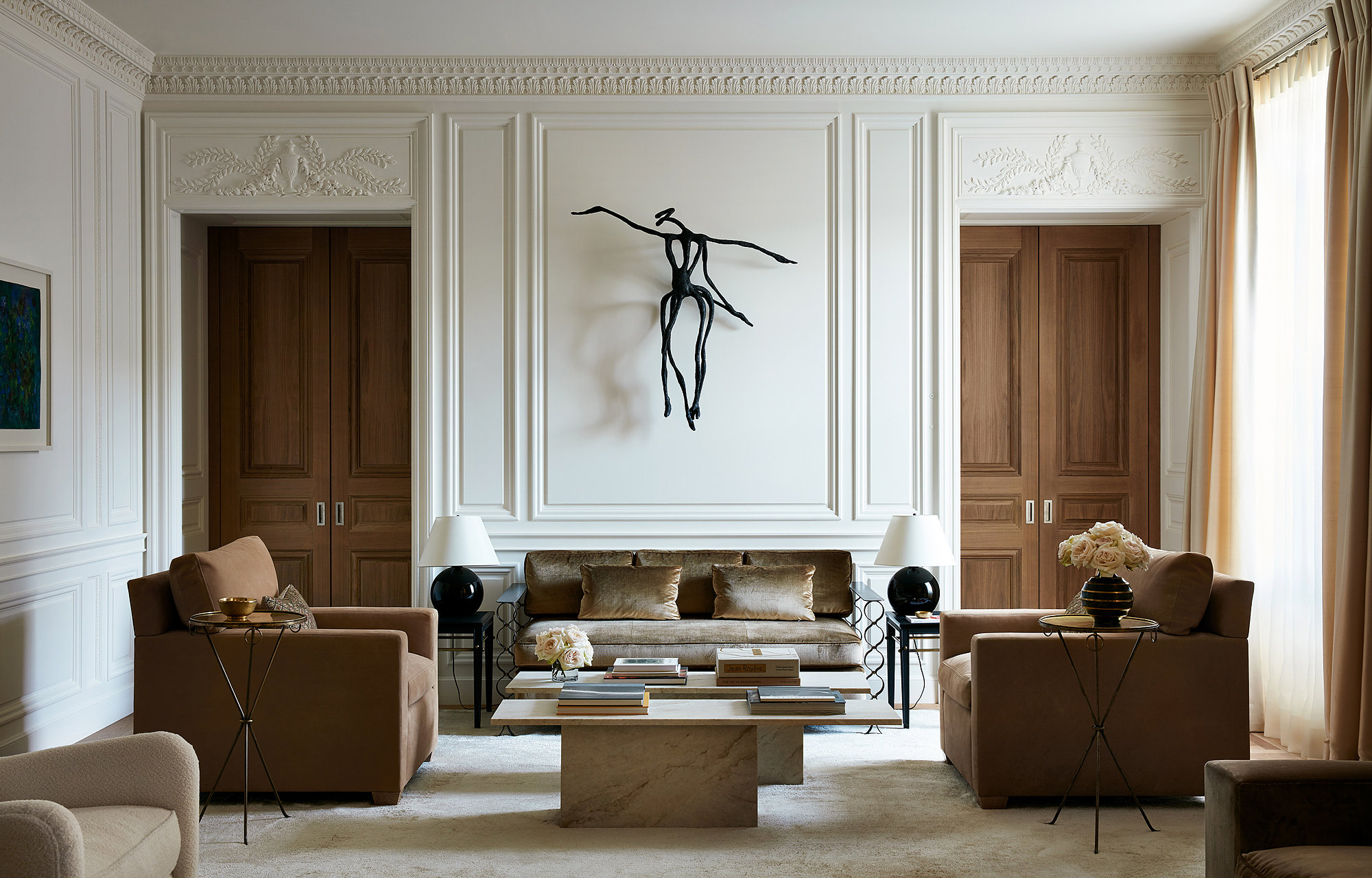 Marmol Radziner Los Angeles-based company was founded in 1989 by two talented architects; Leo Marmoland Ron Radziner. This architects duo developed a reputation for innovative design and precision in applying construction standards. Their projects fully embody the concept of indoor-outdoor living. Properties, with its shapes and colors, look like they were a part of the landscape.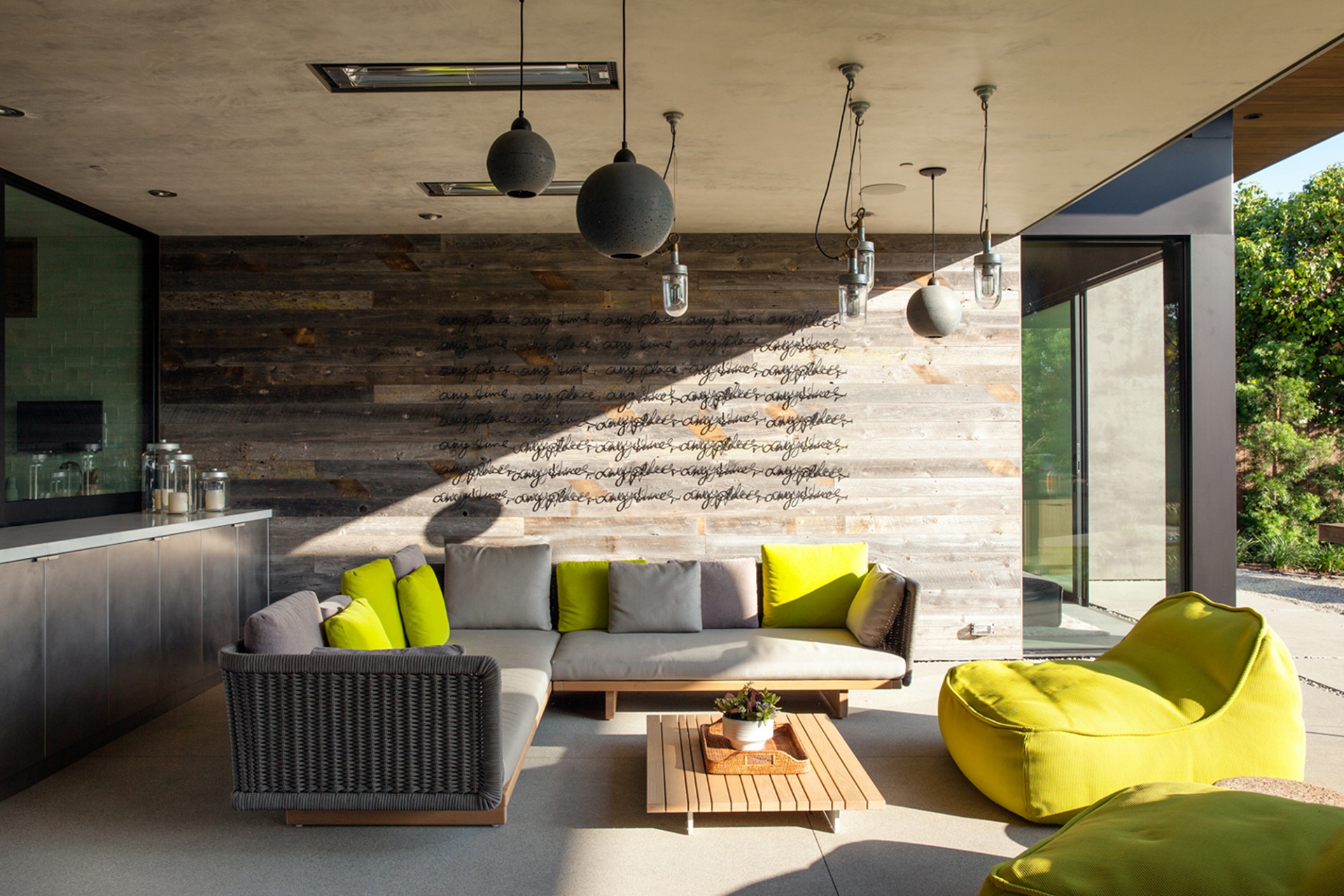 "In a Marmol Radziner residence one is less aware of the house and more conscious of the trees. Counters in bathrooms and kitchens seem to be made out of the stones outside" – says one of the california interior designers Mona Simpson, for Site magazine. They are aware of natural beauty and always try to create a visual dialogue between indoor and outdoor spaces.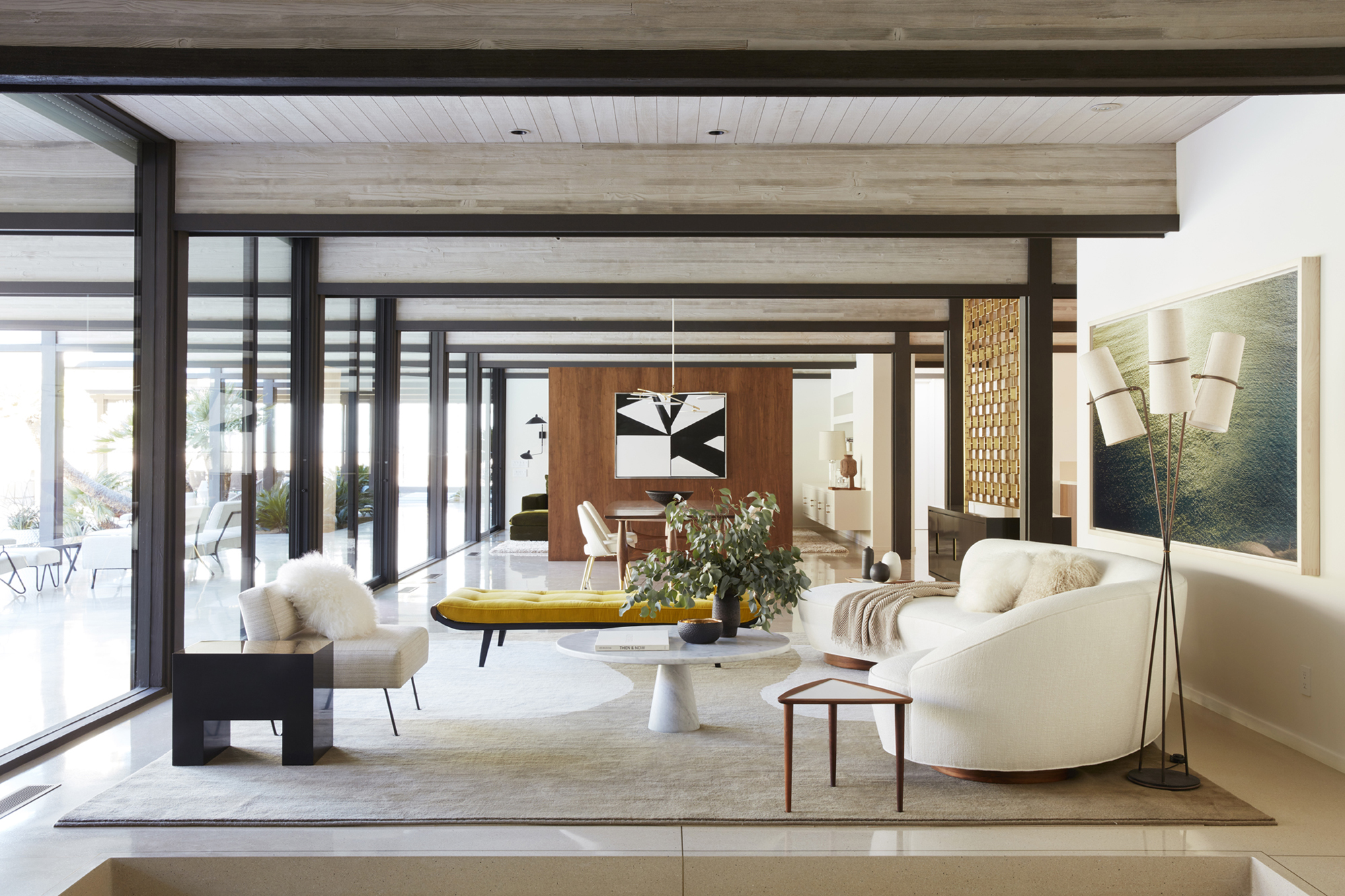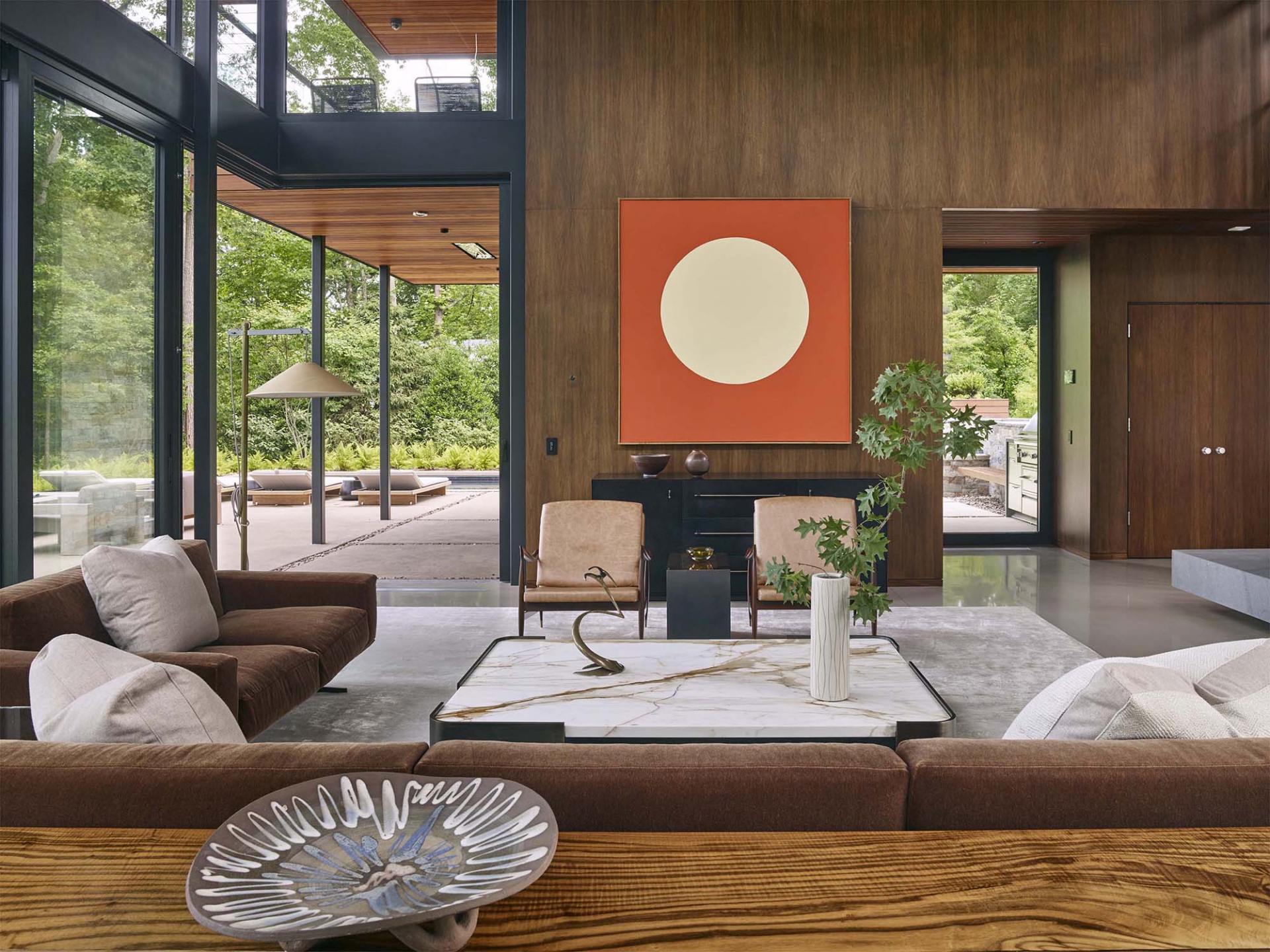 As we have seen, California interior designers are world-renowned for their projects (worthy of Hollywood stars) and are enchanted by the multiplicity of ambiances. We really hope you liked our article and feel free to pin all the images to your favorite Pinterest board or to print it and use it on your projects' mood boards.
Now that you've checked out our list of some of the California interior designers, check out exclusive content on Eclectic And Maximalist interiors to inspire your home decor.