The arrival of Spring in the Northern Hemisphere makes us dream about summertime. The world is slowly starting to recover from the pandemic. Nevertheless, it is not granted to be able to travel freely as we did back in the long-gone summer of 2019. For this reason, Hommés Studio curated sophisticated interior design ideas for the outdoors. Even if you're gonna spend summertime at home, you must do it in fashion. From backyards to rooftops, countryside to concrete jungles. Discover our favorite outdoor patio ideas for 2021.

Italian Seduction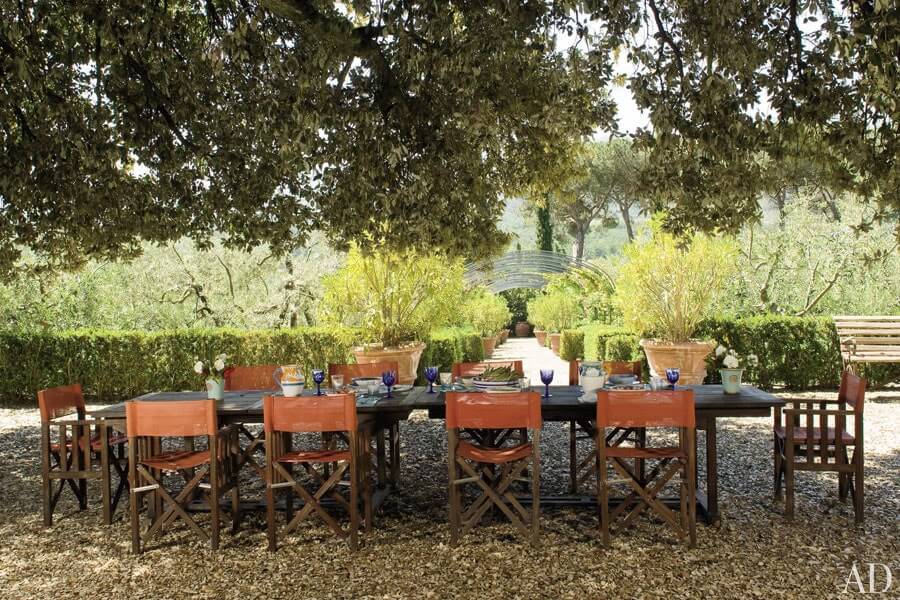 Call me by your name… and I'll call you by mine. Luca Guadagnino in his 2017 movie captures de sexiness of the Italian summer. Green landscapes, warm colors, fresh fruits. Sting and Trudie Styler's farm in Tuscany could have been one of Guadagnino's movie locations. The landscape designer Arabella Lennox-Boyd creates an outdoor dining area with a neutral color palette. Intimate, discreet, and irresistible.
Modern Classic Bel Air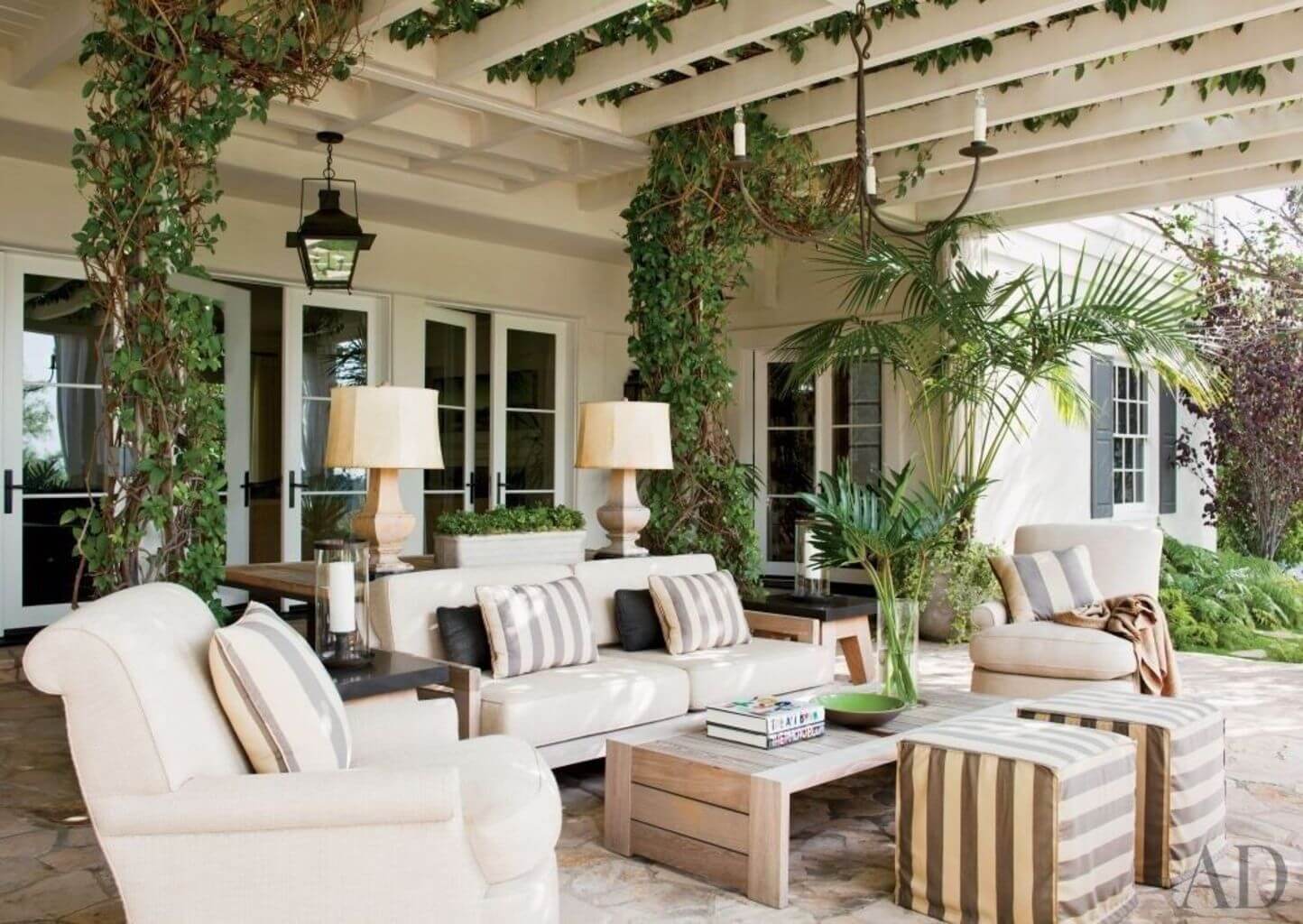 When thinking of Bel Air, people think of beige mansions kissed by the sun. In this manner, interior designer Trip Haenisch decorated the home for actor Hank Azaria and his family. Outdoors, we find a classic modern outdoor living room in neutral hues. This living room has a minimal coffee table and imposing armchairs. However, our eyes are on the dramatic table lamps.
Oceanside Retreat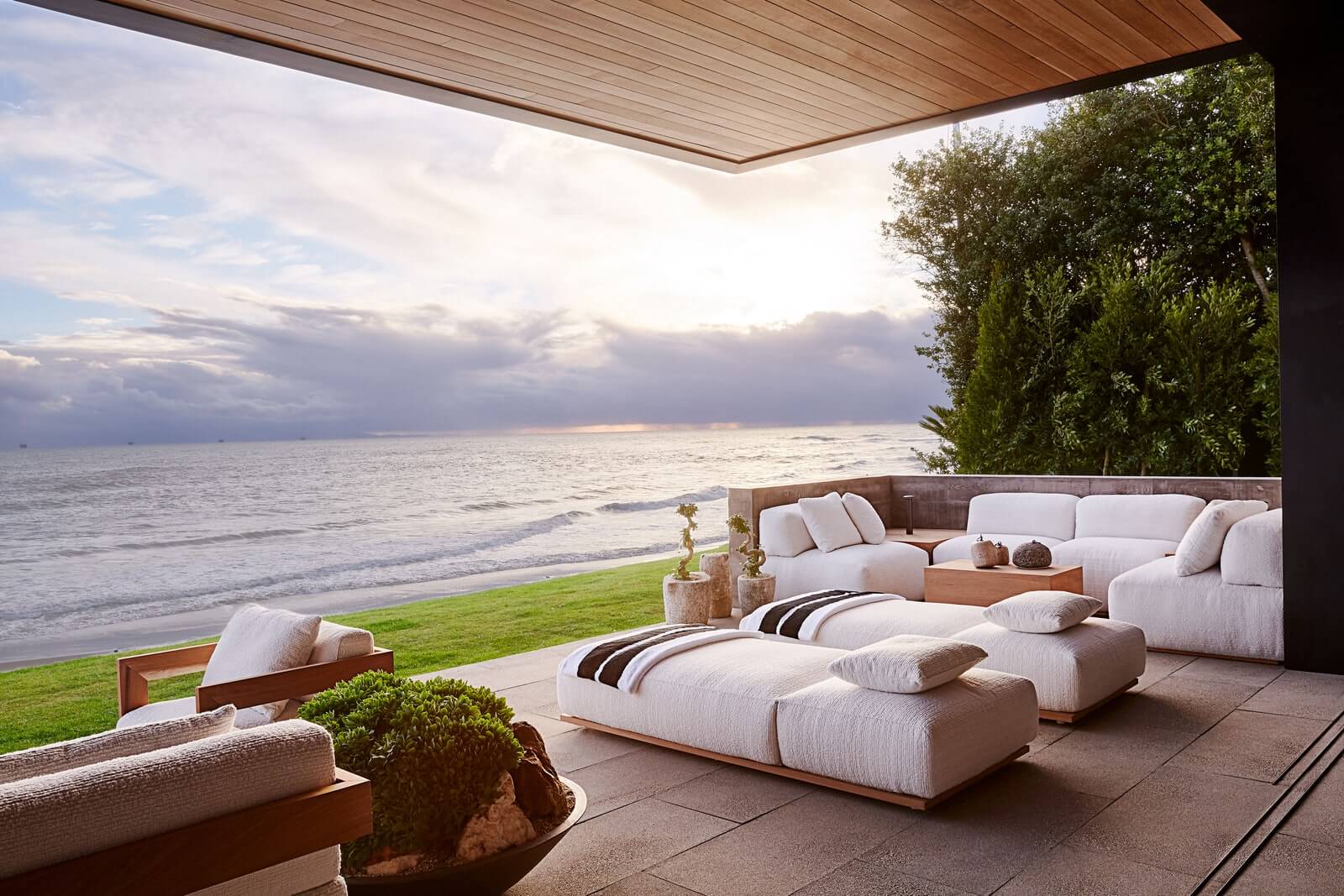 Barry and Sheryl Schwartz beachfront house in Santa Barbara is our summer romance. Kelvin Klein co-founder and his wife do not only have this stunning terrace but also a firepit outdoor patio.

Magnificent Monochrome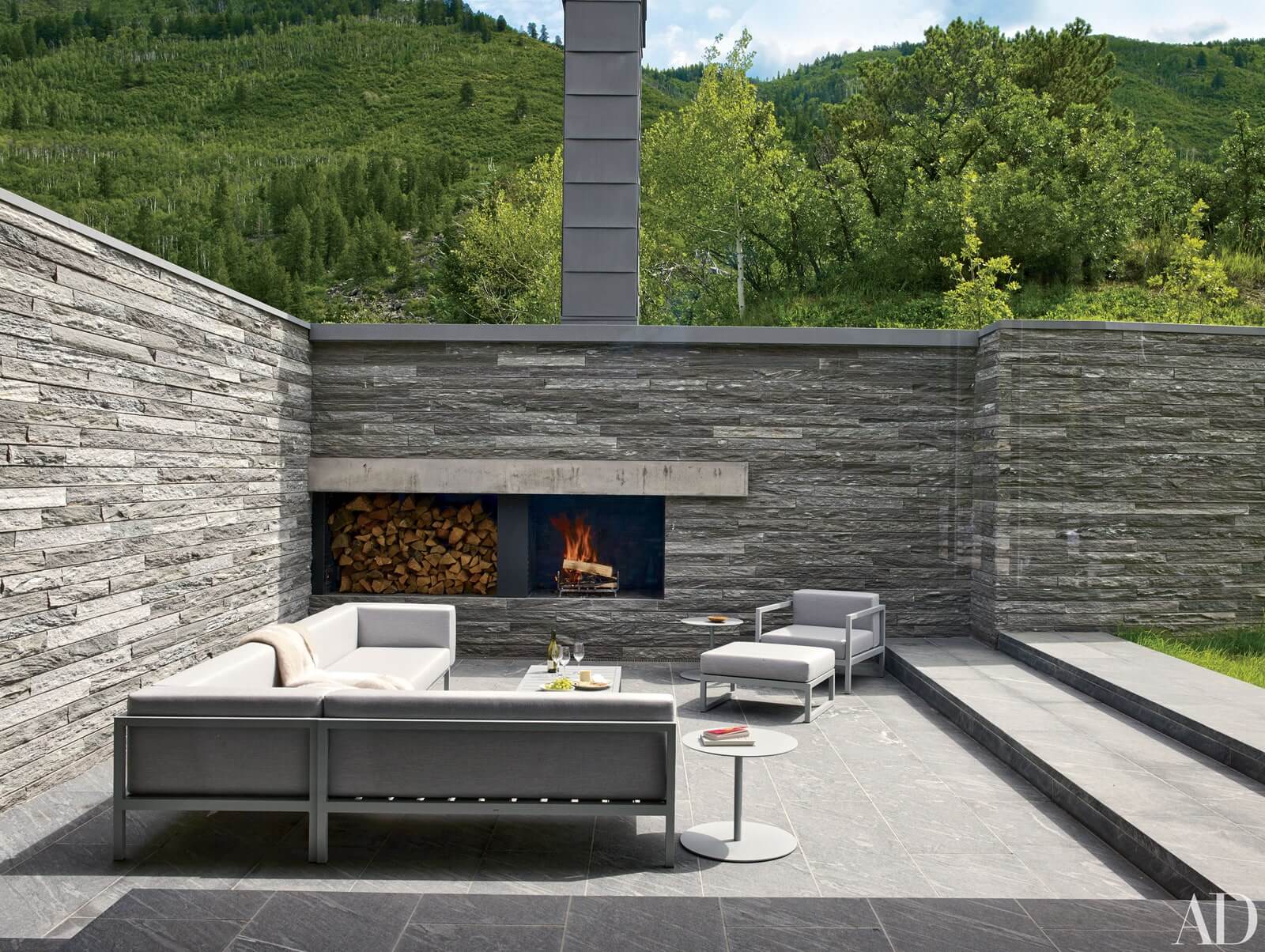 One of the 2021 trends is also found in outdoor patio ideas. This all-grey outdoor living room contrasts with the green landscape. Despite being in the open air, the living room has a complete look, from side tables to chaise lounges.
Contemporary Outdoor Patio Idea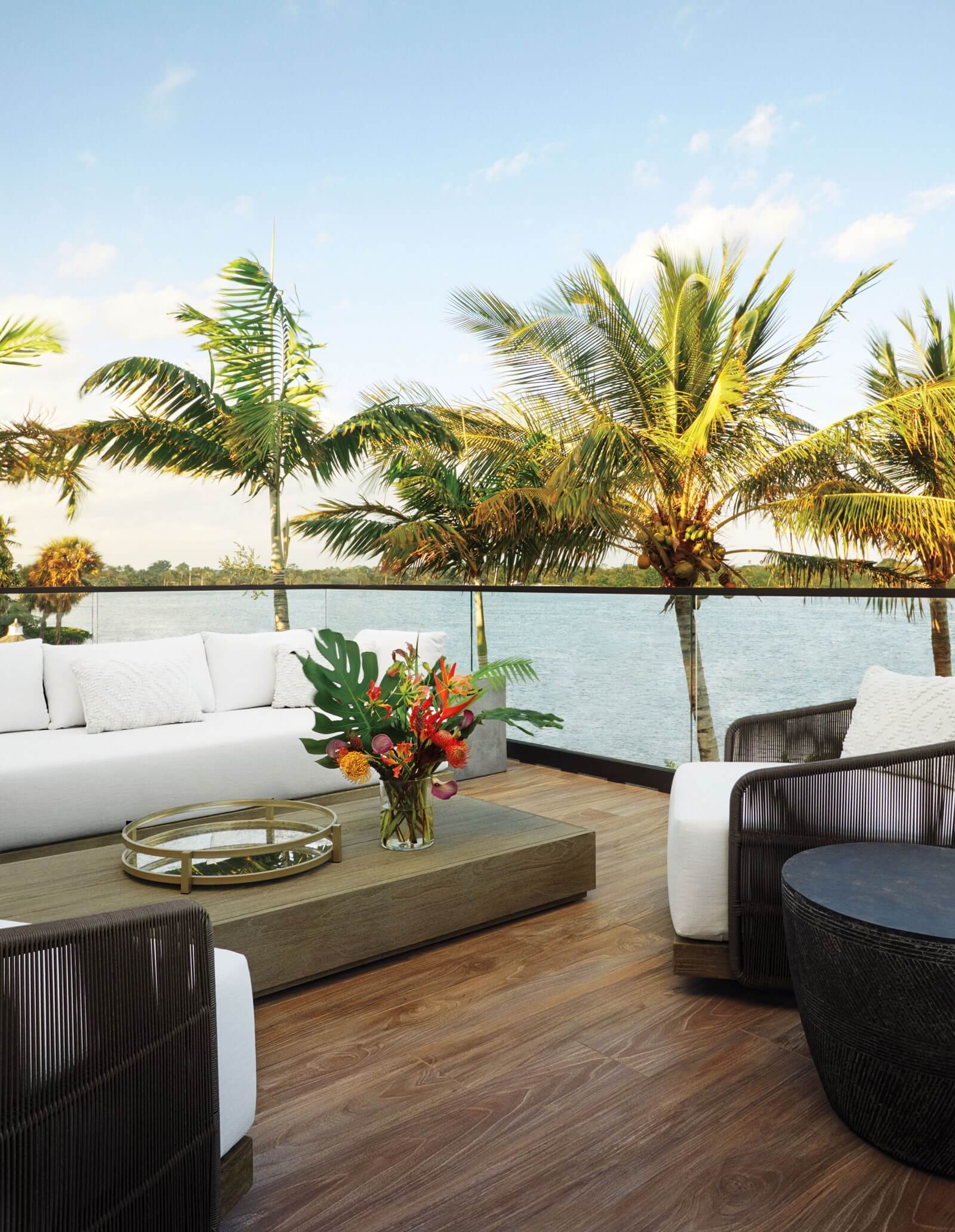 This outdoor conversational room at Serena Williams' new Florida home is contemporary but timeless. Despite using contemporary outdoor furniture to style the patio, the furniture design is so simple that it will never be out of fashion. In addition, it is a perfect outdoor idea to recreate if you're working on a budget.
Industrial-Chic Dining Room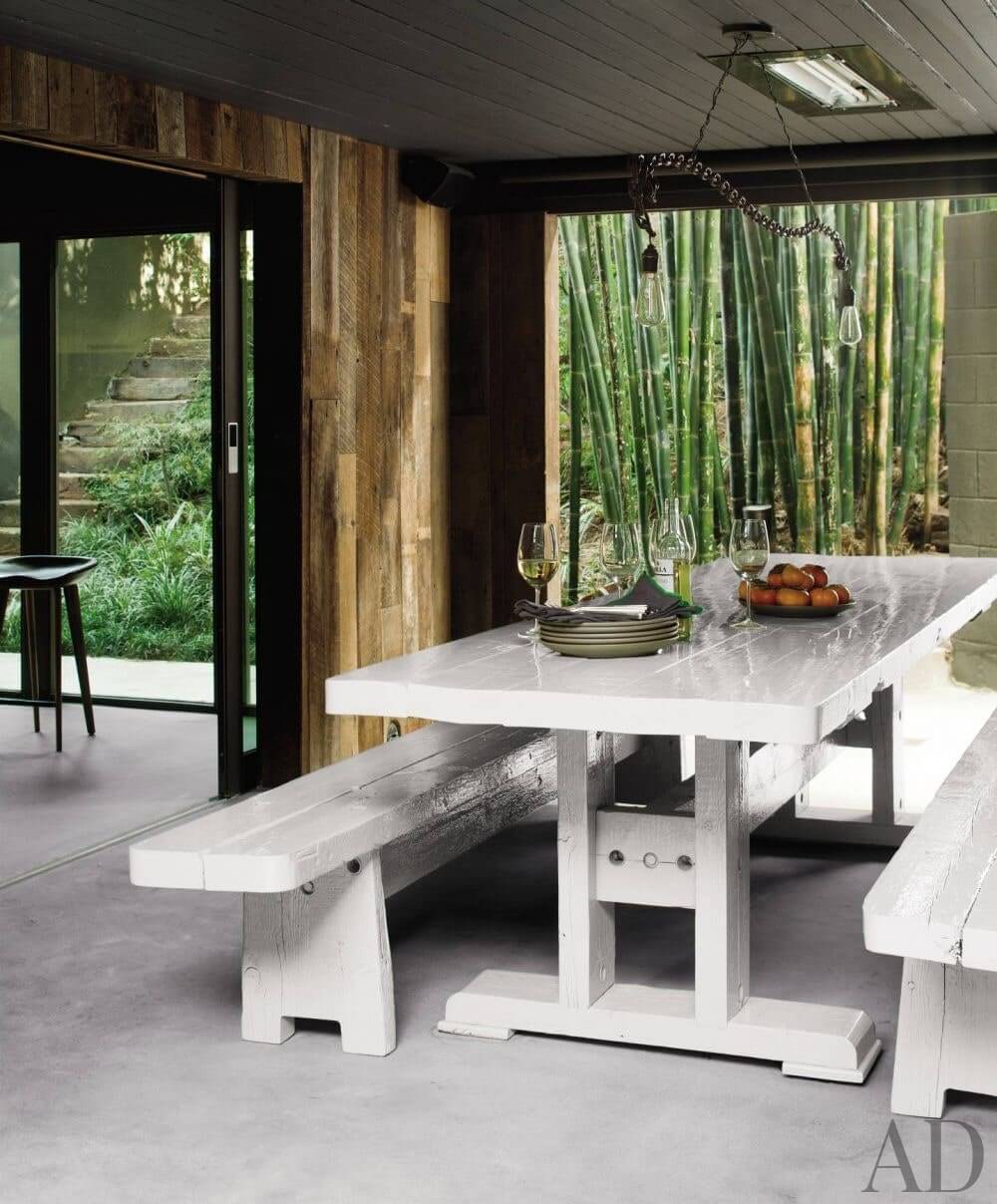 A robust dining table and large benches adorn this stunning dining room in Los Angeles. The surrounding garden is breathtaking. In order to let it shine, the design company Commune worked with simple materials, namely wood, glass, and concrete.
Luxury Modern Rooftop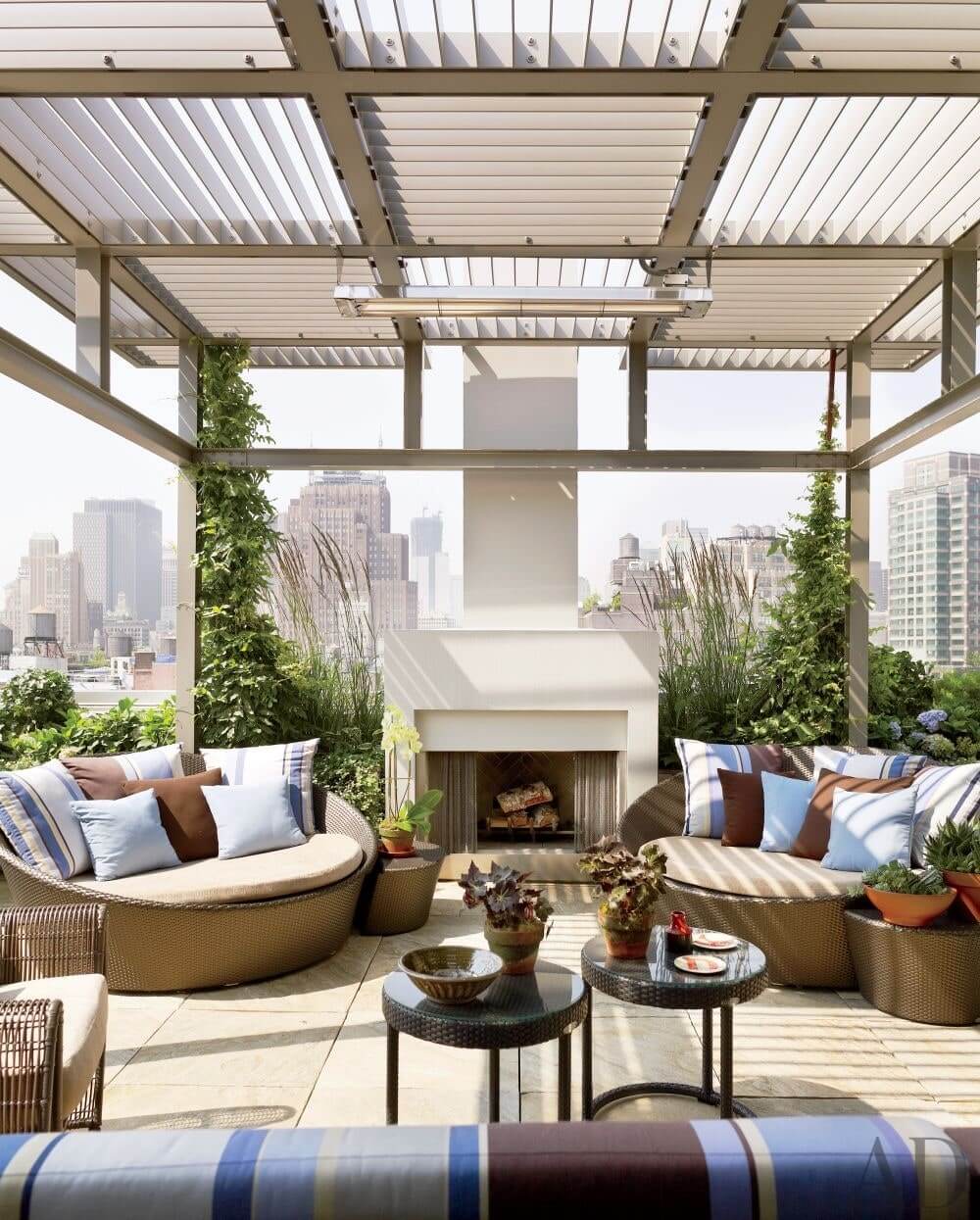 This is the first rooftop appearance in this outdoor patio ideas list, but not the last one. In this Manhattan apartment, classic architecture, and modern outdoor furniture meet. The blue and beige shade matches the view over the city. This rooftop is a love story.

Vintage Rooftop Patio Idea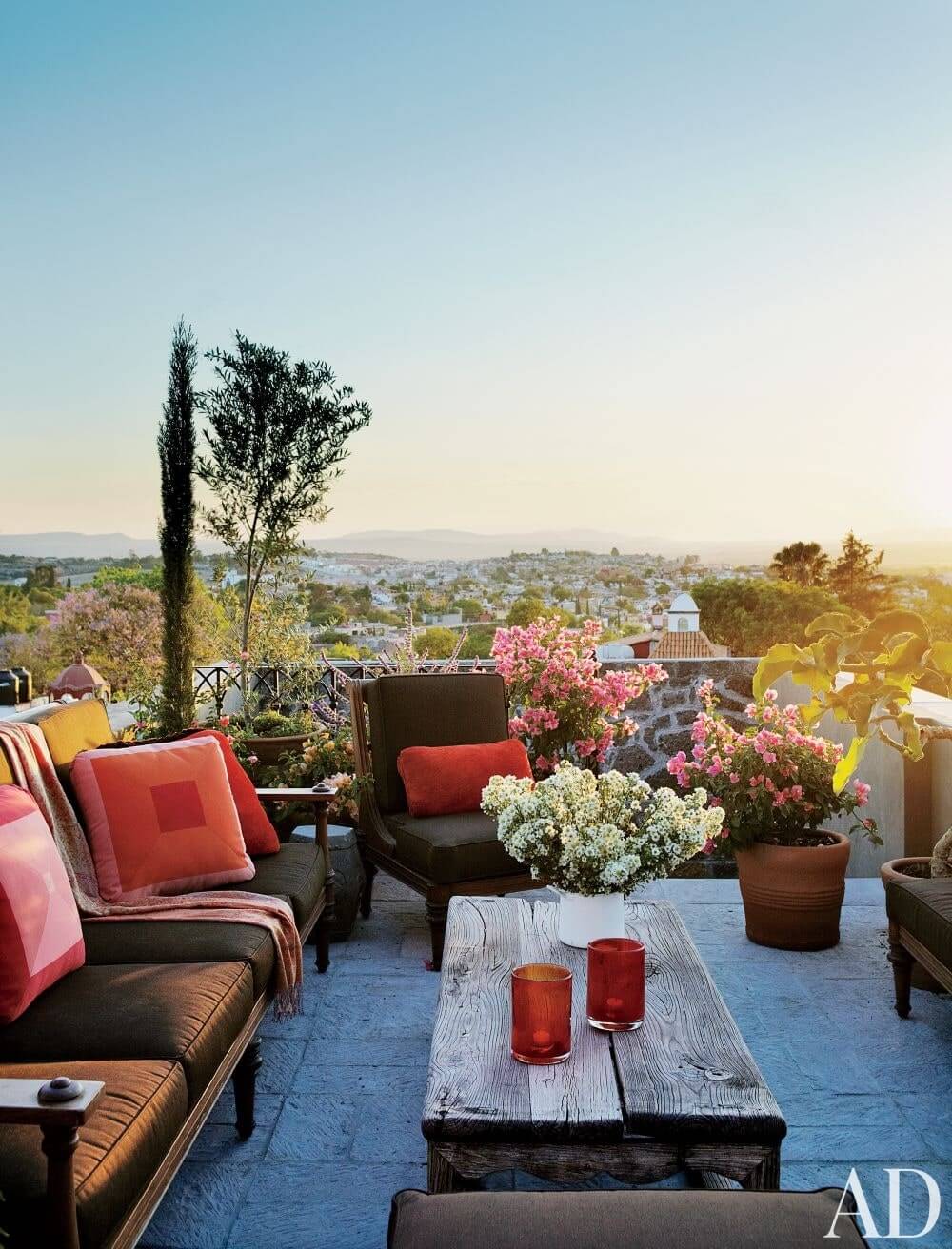 Every decor piece on this rooftop in the city of San Miguel de Allende in Mexico is stunning. From the raw coffee table to the sleek fabric from the vintage sofas, finishing in the vibrant pillows. At first glance, we have an effortless outdoor patio. However, we when pay more attention to it, we see that everything was thought to detail.
Rustic Outdoor Patio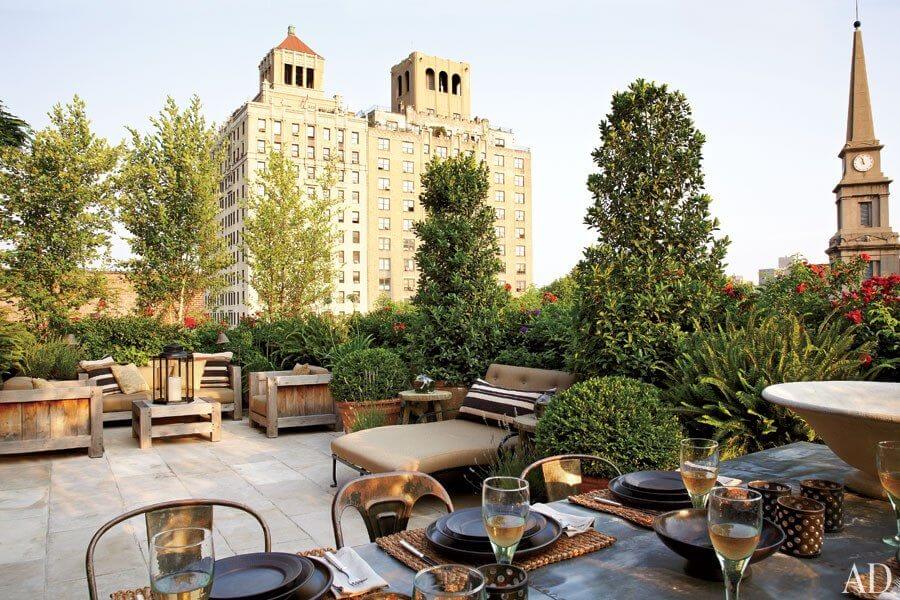 The outdoor patio in this Manhattan rooftop has two distinctive areas. In front, we have a rustic dining room with vintage chairs. In the back, there's an intimate conversational room. Between the two areas, there's some spare space. Perhaps to have a dance over the city.
Coastal Style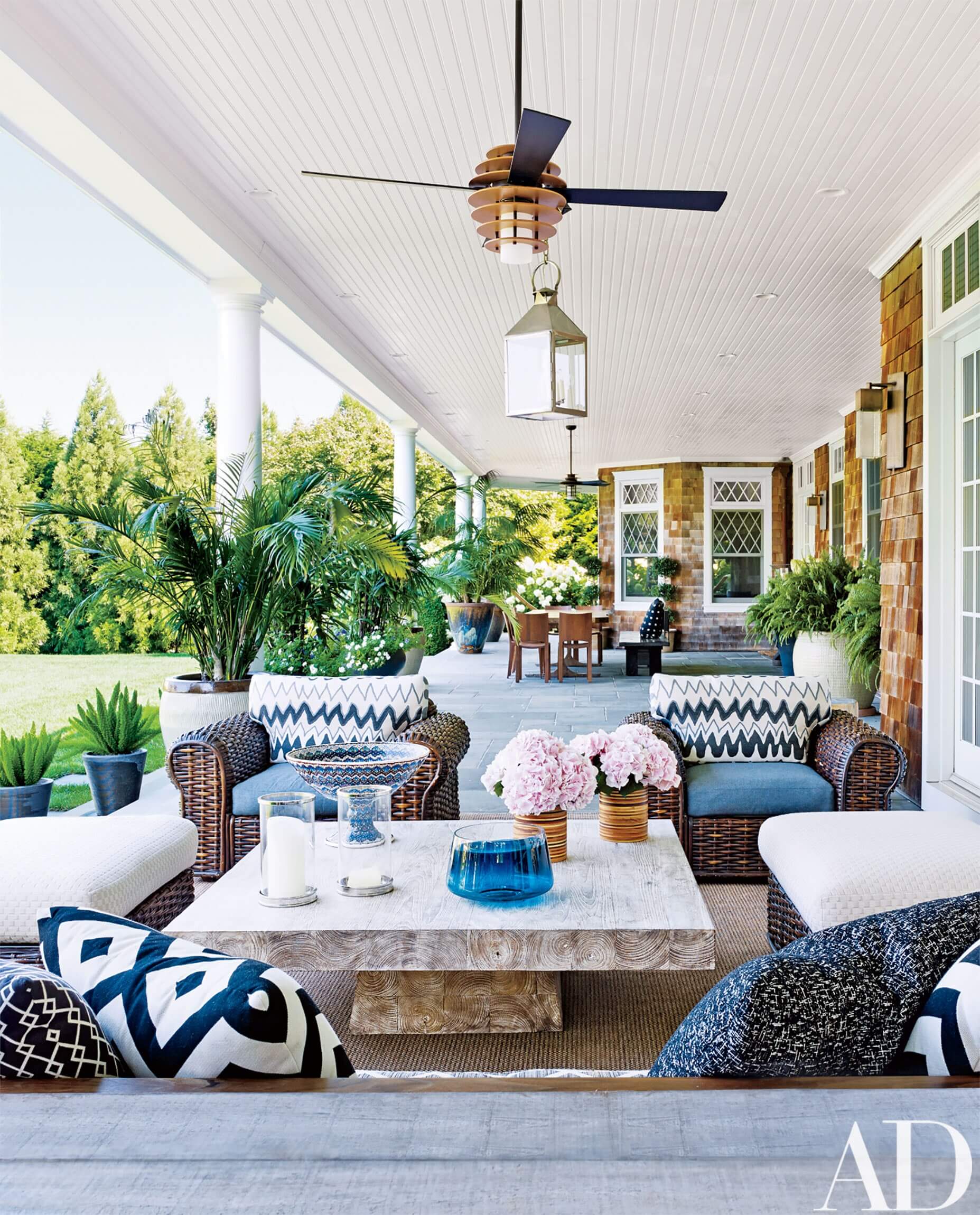 As Italian vineyards do, coastal interiors always provide the feeling of summer. Instantly, we feel sand in our feet and the smell of the ocean under our noses. Playing coastal style in the summer is playing safe. Nevertheless, its classic color palette has the power to make everyone feel very relaxed. And that is all we need in the upcoming summer.
If you're going to start to design an outdoor patio, get more inspiration from our Armchairs and Chaise Lounge pins. Oh! And take a look at luxury outdoor furniture that you'll need.