A list of some of our favorite AI architects / AI artists who are shaping the future of architecture and design with their amazing explorations.
Artificial intelligence (AI) has come a long way since its inception, and its applications continue to shape our lives in countless ways, including the revolutionization of industries across the board.
When it comes to architecture and design overall, AI has made significant advancements in generating realistic images of architects' and designers' ideas. In this sense, Artificial intelligence (AI) is transforming the future of architecture by enabling architects and designers to create innovative designs and structures that were once thought impossible. From generating complex geometric forms to simulating environmental and structural factors, AI is opening up new possibilities for architectural design.
In this article, we'll take a look at seven top AI artists who are shaping the future of architecture and, in some cases, interior design.
1. Shail Patel
The first of these AI Artists is Shail Patel, an architect who has been exploring Al-generated concepts using Midjourney (an artificial intelligence program created by a San Francisco-based independent research lab), and that focuses on fun, dreamy, and innovative designs, taking the most out of AI to create what can only be described as realistic-looking dreams.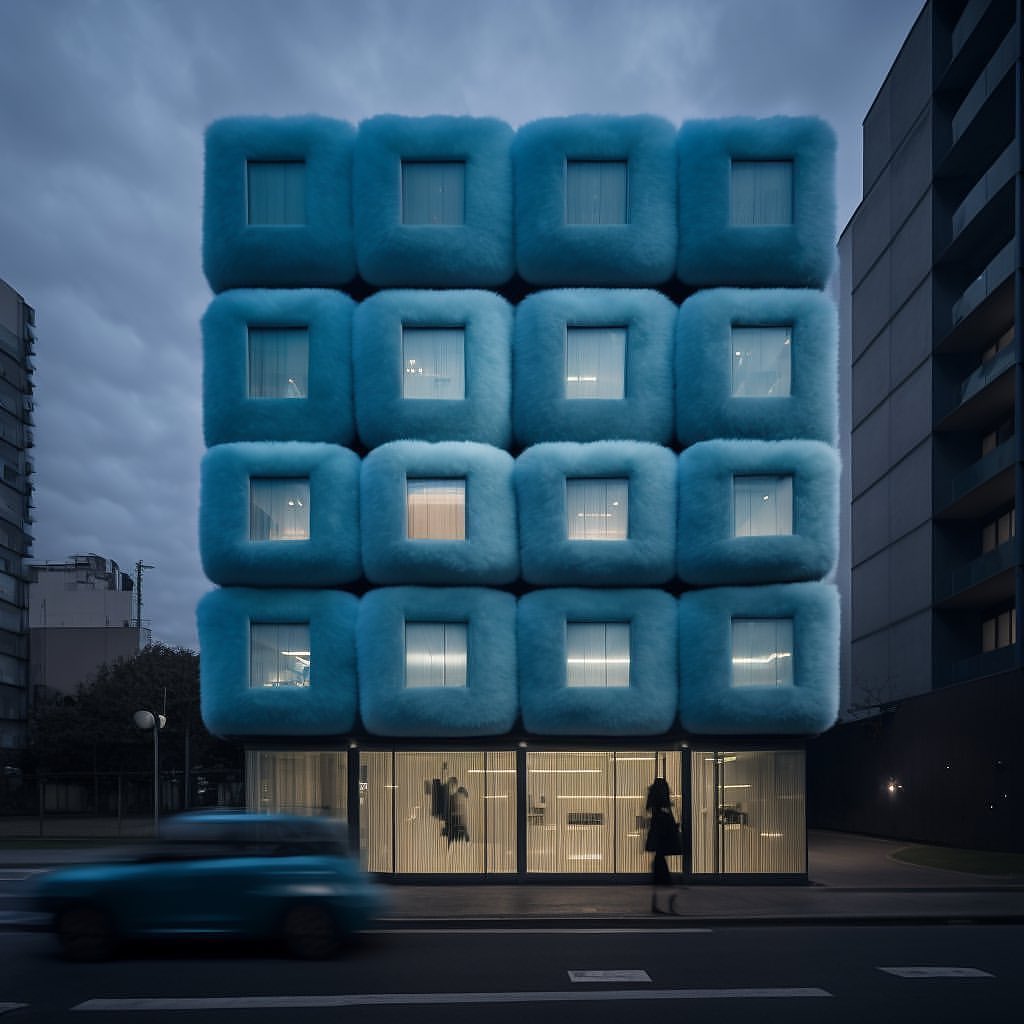 Recently, this designer has also been exploring futuristic takes on well-known brands' stores, creating amazing architectural ideas for Apple, Lacoste, and Versace stores.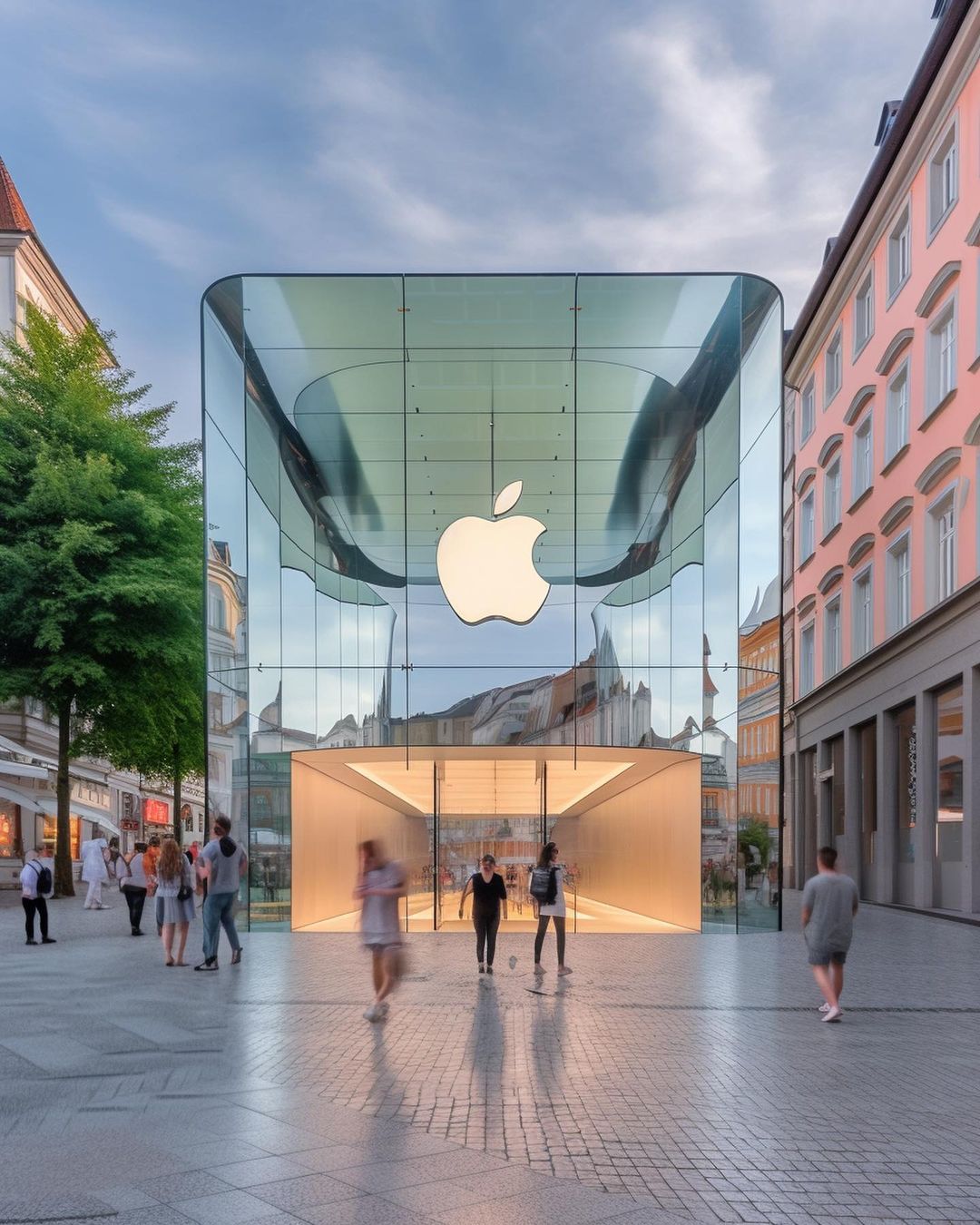 2. Hassan Ragab
Hassan Ragab is an Egyptian designer, architect, and conceptual artist living in Southern California, and who has been exploring visions of fantasy architecture through AI, which he believes allows for freedom from physicality, functionality, and modules.
With that same mentality in mind, Hassan explores a mixture of futuristic visions with classic, historical, and cultural styles, creating beautiful concepts for amazing buildings and interiors, that highlight him as one of the best ai artists exploring architecture and interior design.
3. Tim Fu
Another one of these AI Artists is Tim Fu, a designer at Zaha Hadid Architects in London, UK, that has been exploring with artificial intelligence to create futuristic ideas that could actually be implemented, moving away from the more fantasy concepts but still pushing the envelope.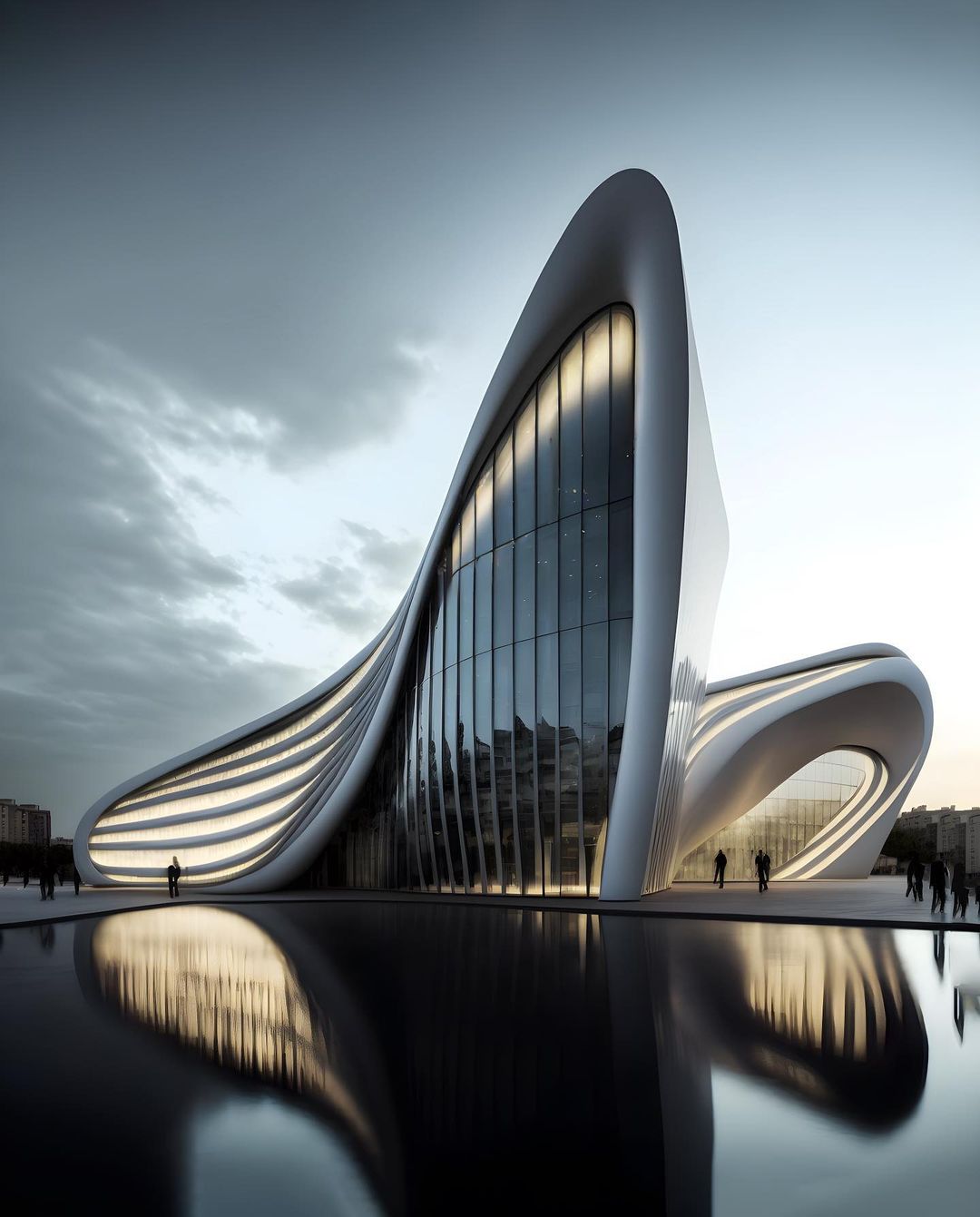 Thanks to his amazing work with AI, this artist has caught global attention, searching for methods of adapting AI into architectural practice, and giving back to the community by ministering a Midjourney Architecture workshop, while working on projects like his upcoming fashion design using artificial intelligence with David Ben David (the creator of the spray ground brand).
4. Manas Bhatia
Manas Bhatia is a junior associate at Ant Studio in New Delhi, India, who has also been exploring the potential of AI in architecture, utilizing these new tools to explore the concept of sustainability and the blend between nature and architecture (particularly skyscrapers) that raises the question: "could we see these futuristic structures that serve both practical and aesthetic purposes become a reality in the future?" (as questioned by the AI designer).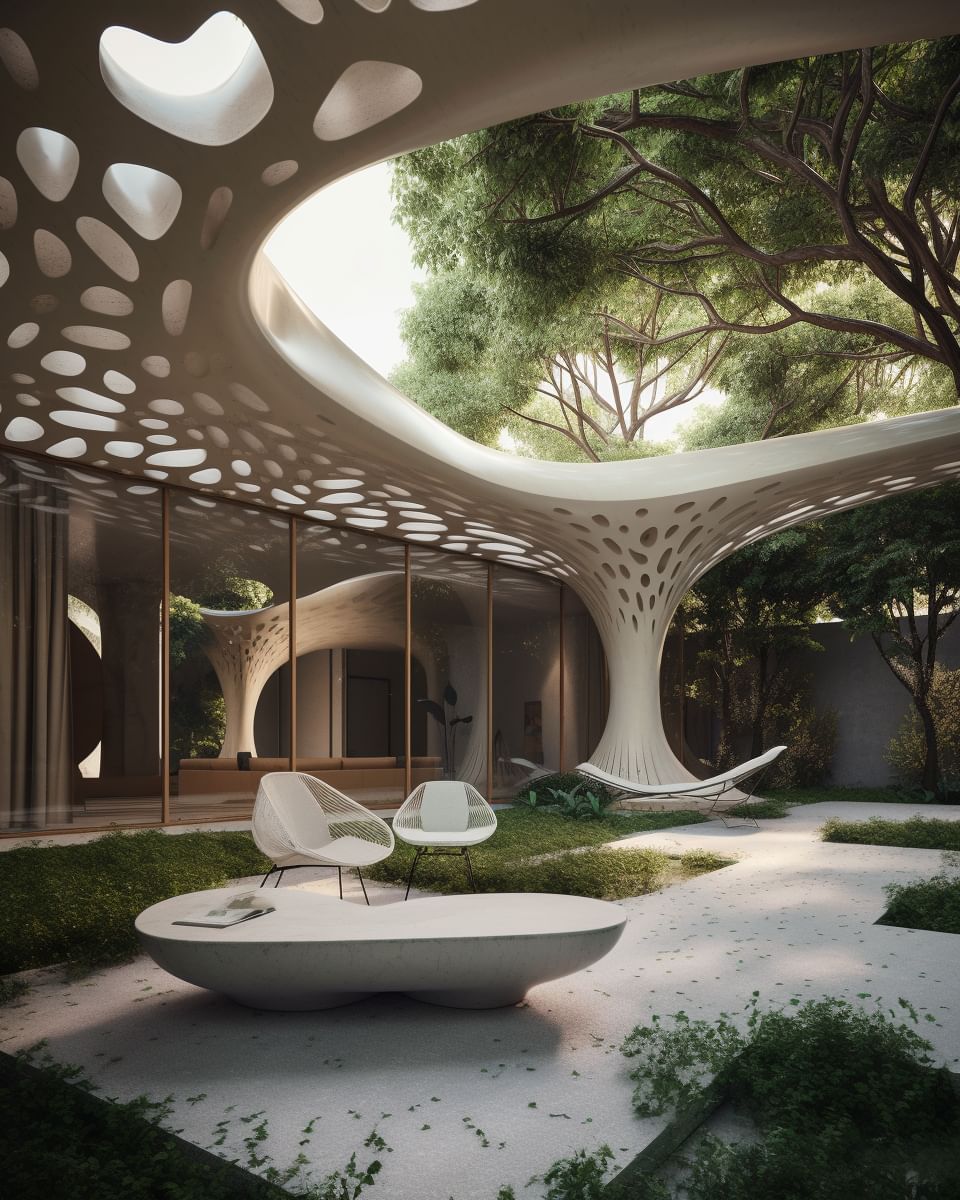 5. Carlos Bañón
The fifth member of our top AI artists list is Carlos Bañón, an Architect specialized in Digital Processes and Advanced Manufacturing methods who is also an associate professor at SUTD Singapore and the director of AIRLAB Singapore (Architecture Intelligence Research Lab), among other things.
This designer explores concepts of lightness and ethereality in architecture, articulation with its surrounding landscape and environment, complex resource‐efficient tectonics, and rooting strategies into the ground., stating that "Midjourney has stimulated and amplified them (the concepts) and impacted how he will approach his future building designs".
6. William Garner
Another one of these AI Artists who captured our attention is William Garner, a mArch student at Loughborough University who has been exploring the creative potential of artificial intelligence (AI), moving beyond conventional design methods.
When it comes to the artist's style, his projects can be described as a mix of futurism, nature, and culture, with an aesthetic that feels like an exploration of de duality between fantasy and reality.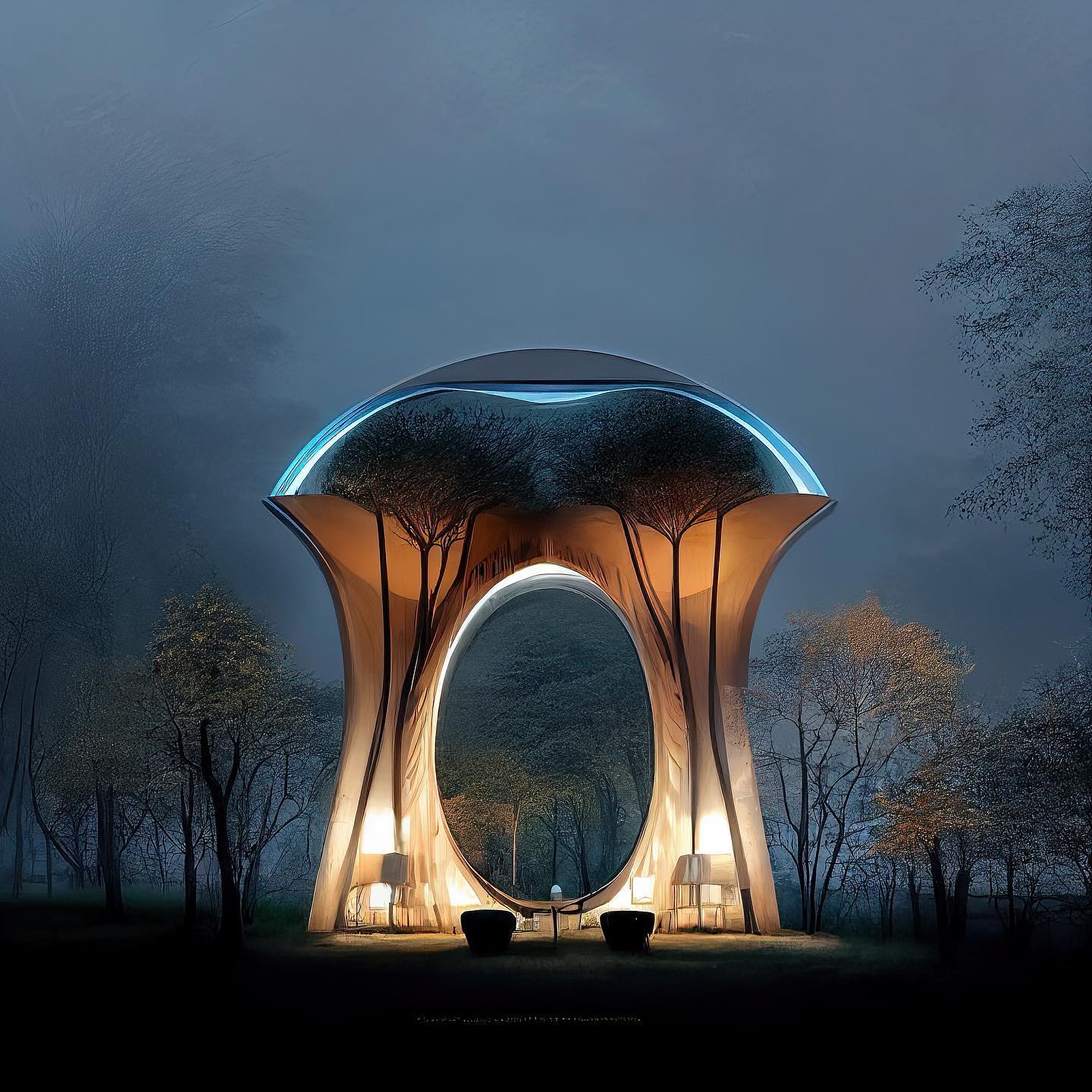 7. HOMMÉS Studio
The final member of our top AI artists list is, actually, ourselves.
Yes, We're a little bit biased about this one, but HOMMÉS Studio has been exploring AI and AI-generated projects for a while now, mixing human skills with the best that technology has to offer, pushing the boundaries for interior design, and creating a new lifestyle reality.
In this sense, HOMMÉS Studio is getting ready to present this year's exhibition at Milan Design Week, NEOCOSMOS (more on that at the end of this article).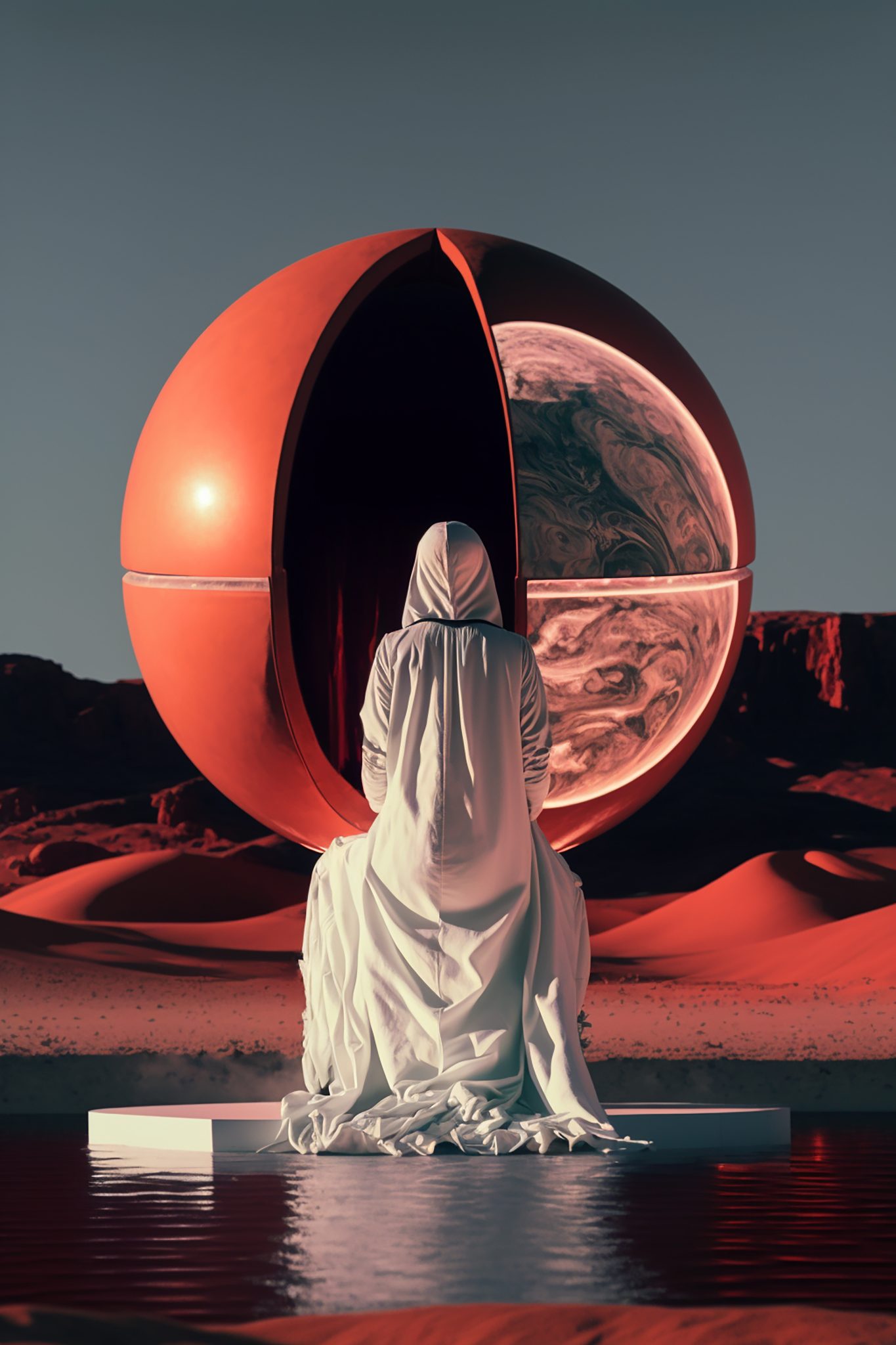 The Future of Architecture and Design
In conclusion, these seven AI artists are pushing the boundaries of architectural design by using AI algorithms to create innovative structures and designs. Their work demonstrates the potential of AI to transform the way we design and construct buildings and points towards a future where architecture is shaped by intelligent machines as much as by human creativity.
If you don't wanna miss the next chapter of this new journey then keep an eye on NEOCOSMOS – a cosmic exhibition taking place in Milan Design Week from 18-23 April, celebrating the center of the solar system and new design concepts.