NEOCOSMOS – Take Me To The Sun is a cosmic exhibition taking place in Milan Design Week 18-23 April 2023, celebrating the center of the solar system and new design concepts.
HOMMÉS Studio, alongside TAPIS Studio, under the umbrella of HOUSE OF HOMMÉS, presents a future vision of living. The exhibition, which will take place in two iconic locations, has its first debut at Salone del Mobile Milano in pavilion 18 Stand E01, and will return to Palazzo delle Meraviglie at Museo Bagatti Valsecchi (MonteNapoleone district).
With an eye to the future, HOMMÉS Studio invites you to imagine a futuristic concept that uses tools such as Artificial Intelligence (AI) to open the doors to spectators' creativity beyond indoors to outdoors. Check it out!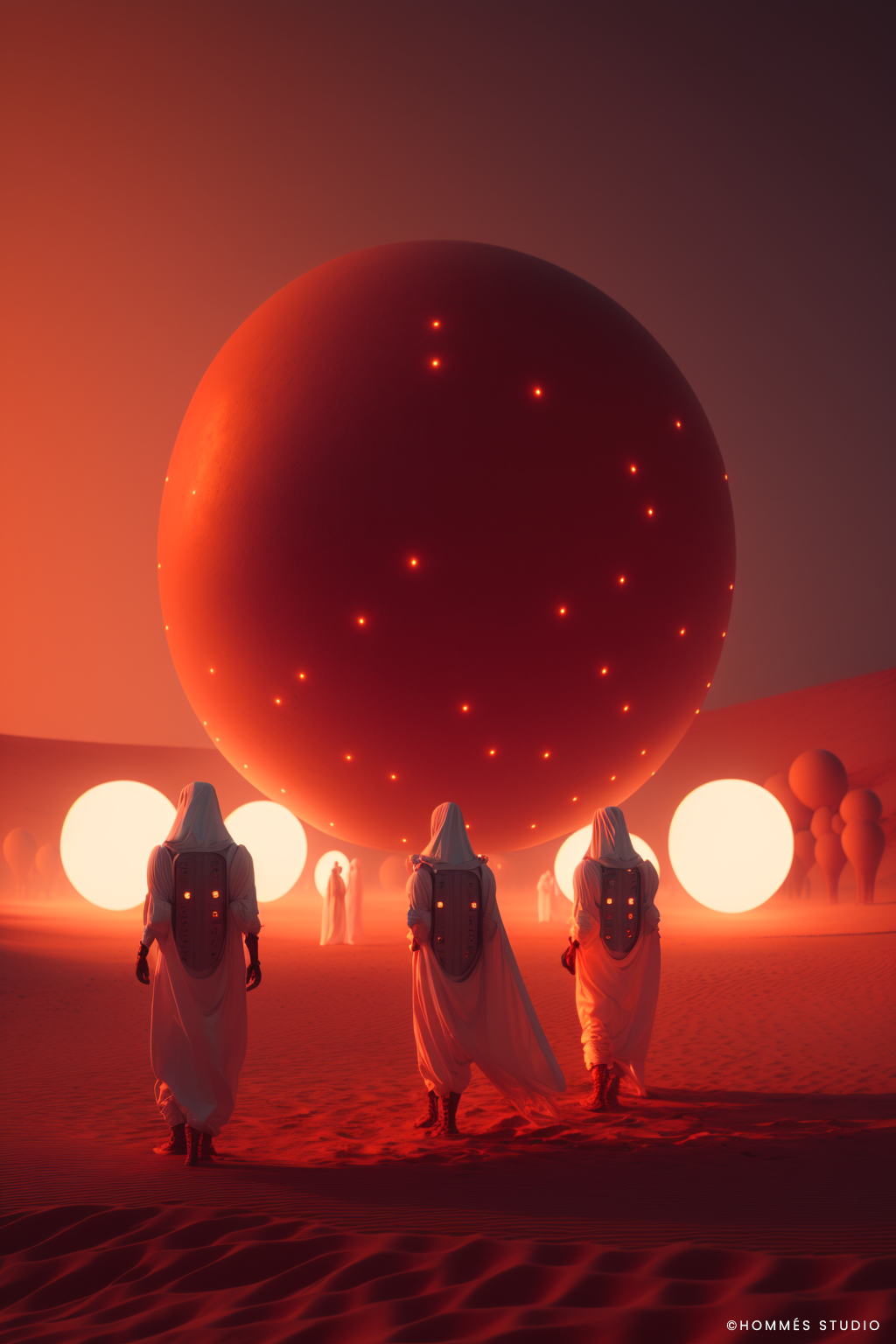 For the second year in a row, HOMMÉS and TAPIS Studio are going beyond the obvious and presenting more than a design concept at Milan Design Week 2023. After the success of the previous edition, the Studio promises to shake up the fashion capital by taking the indoor and outdoor concept to a futuristic level over a metaverse experience.
NEOCOSMOS is a tribute to the sun and a vision for the future of human spaces that celebrate a deep connection with nature, and life.
With a Manifesto that encourages the pleasure of outdoor interior spaces, the exhibition is a verdant contemplation of the divine energy that connects all living things on Earth:
THE MANIFESTO
THE SUN RISES
A BRILLIANT, BEAUTIFUL, WARM RED LIGHT
IT DRIVES TIME, OCEAN CURRENTS, SEASONS, AND CLIMATE.
IT CREATES LIFE
TAKE A SEAT, RELAX, AND ENJOY
TAKE ME TO THE SUN
By taking a multi-sensory approach to design and incorporating innovative materials and technologies (such as AI), learn more about NEOCOSMOS, an exhibition that challenges traditional notions of what a house should be and explores the possibilities of what it could become.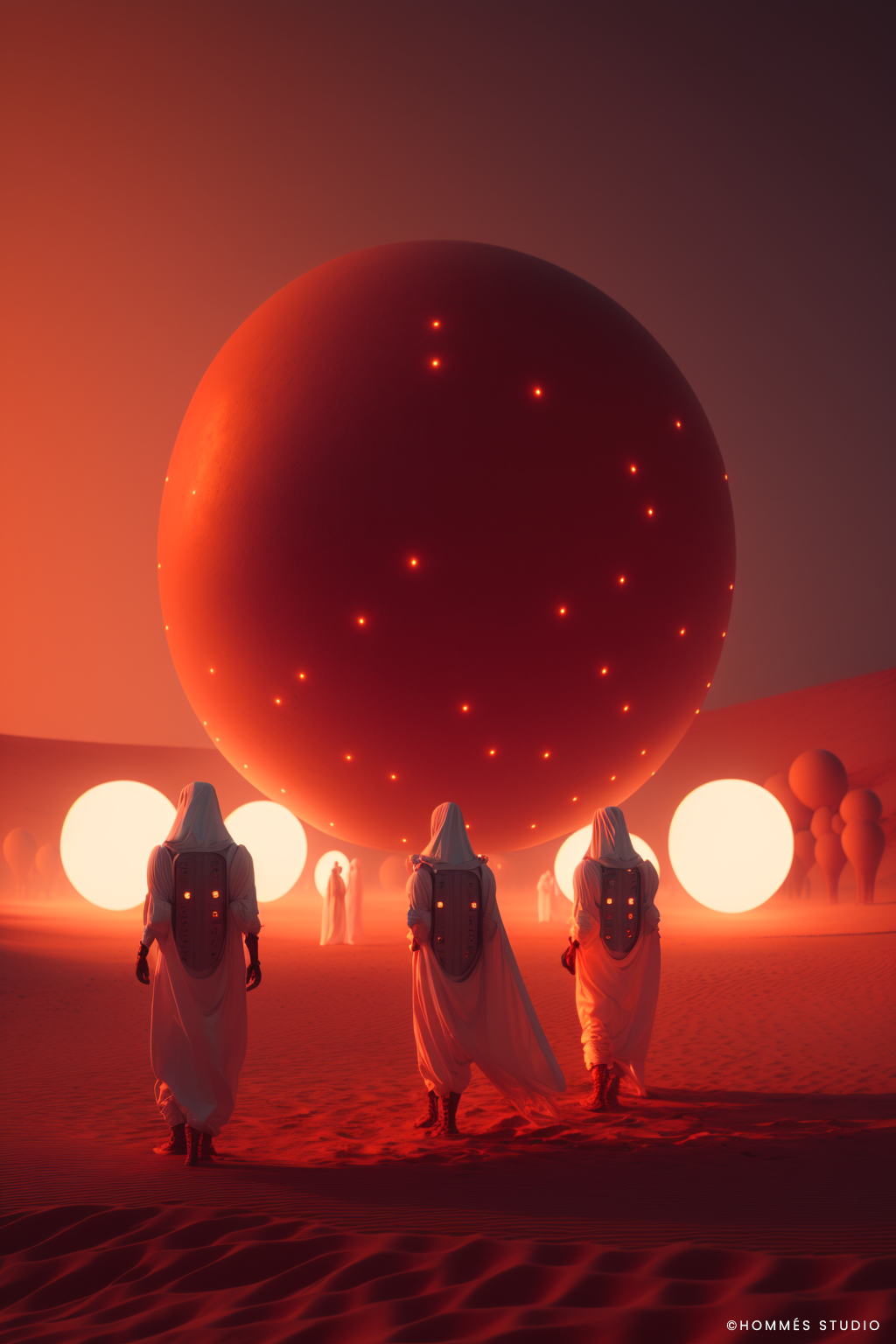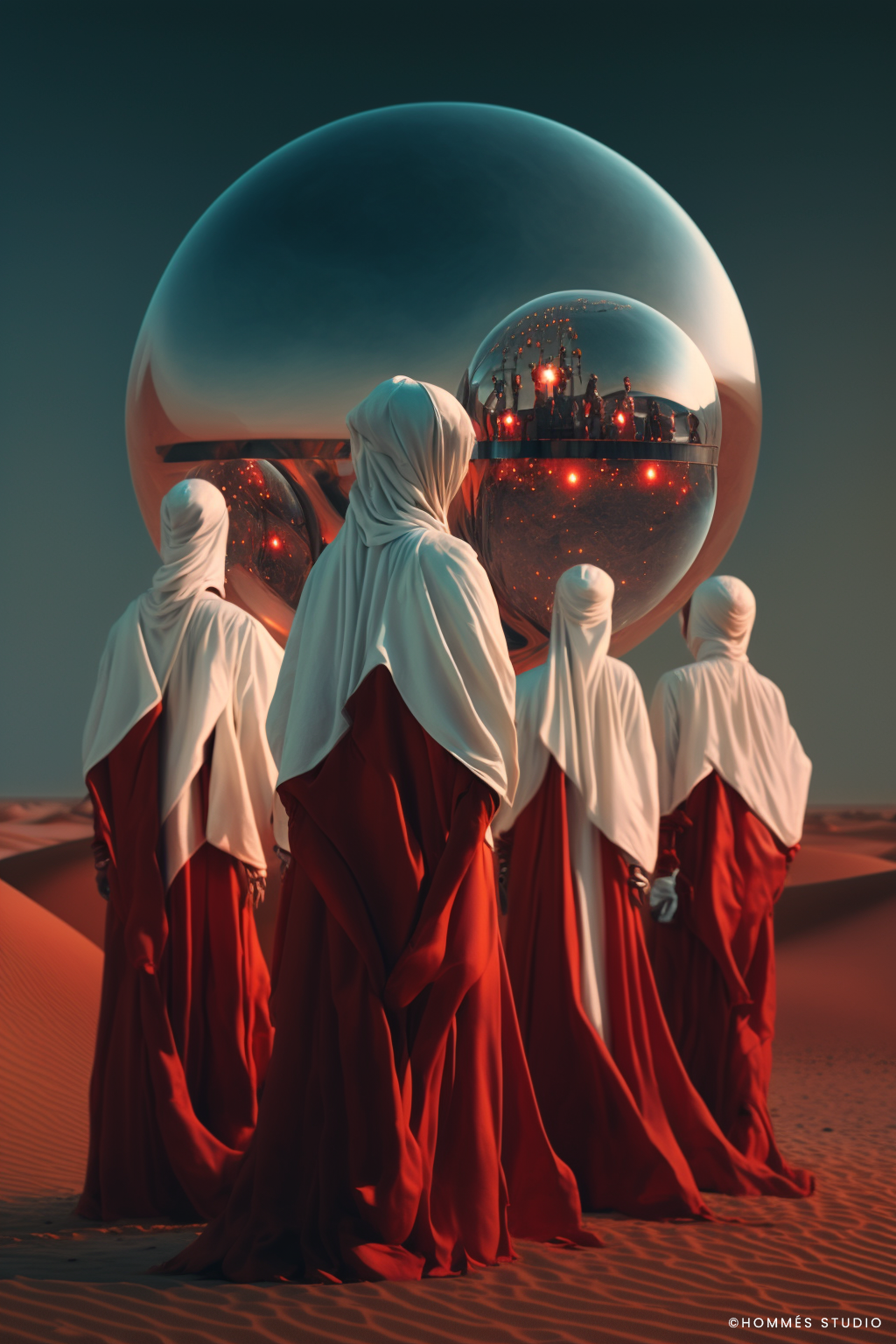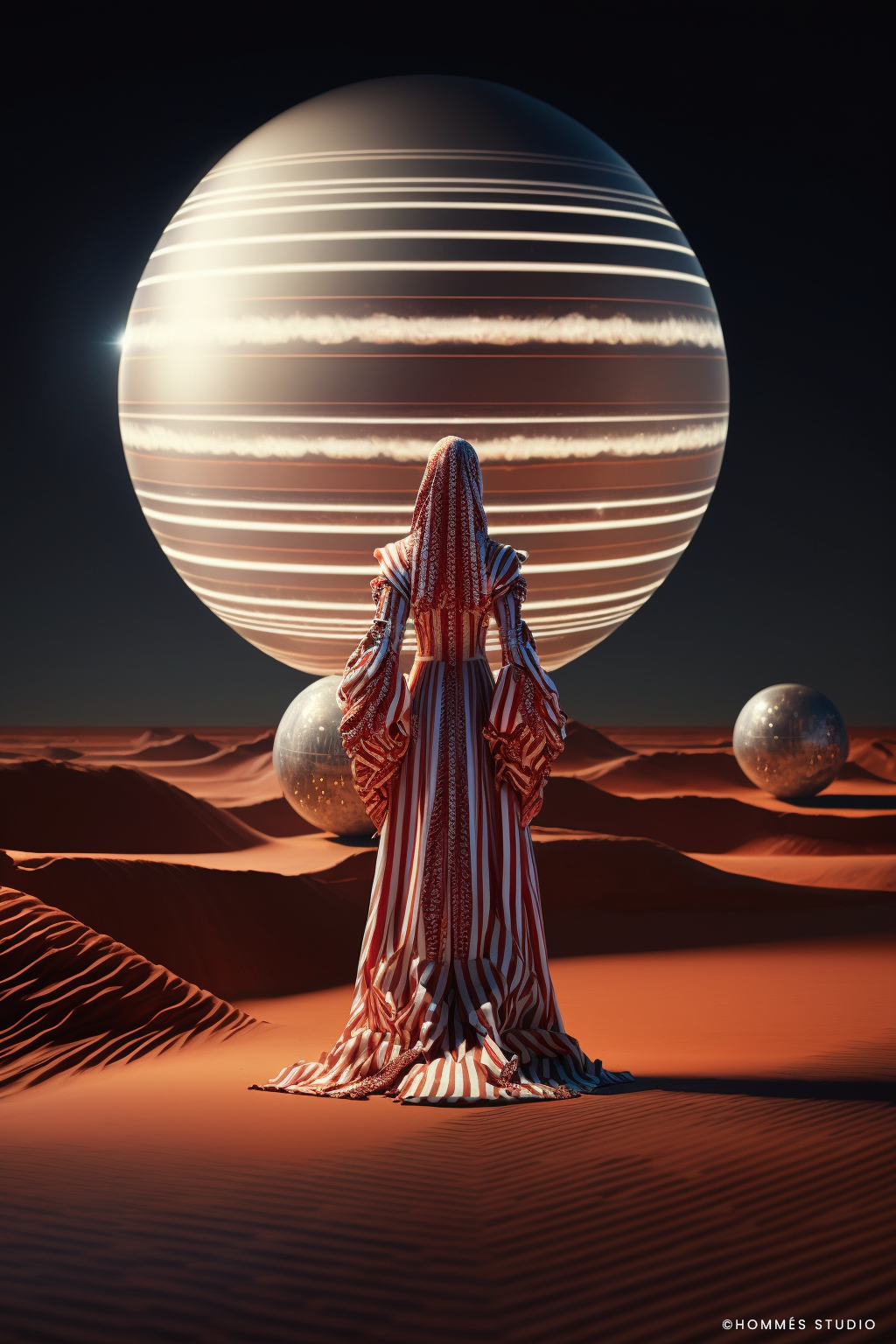 NEOCOSMOS – The Exhibition Concept
What if you could live a new perception of outdoor living by incorporating materials, textures, colors, and lighting to create a unique tactile and visual experience? The clash of stellar shapes and bold colors creates a bold and vibrant aesthetic that adds meaning to our living, turning any home into a private universe.
During MDW 23, those visiting the exhibition at Salone del Mobile Milano or in the Palazzo Meraviglie in Museo Bagatti Valsecchi will have the opportunity to interact on-site with two different experiences: a cosmic indoor space and futuristic outdoor experience marked by the selection of the highest level of furniture from the Studio's collection.
NEOCOSMOS will present the guests with refined materials, futuristic silhouettes, vibrant colors, and a design based on comfort and desire materialized right before the eyes. An unconventional mix of powerful stones, vintage patterns, and curated furniture creates living areas that embrace life's simple pleasures, revealing the natural world's beauty.
TAKE ME TO THE SUN
NEOCOSMOS is about a synesthetic journey of the conscious thought parallel worlds that emphasize and connect the viewer with the universe, the sun, and life, with a gentle reminder of the importance of nature's contemplation and preservation.
The idea is that we, as humans, are responsible for making the world a better place to live in, not only for ourselves but for future generations. And by doing this, we can ensure that the beauty and wonder of experiences like "Take me to the sun" are accessible to future generations and that our world remains a vibrant and life-sustaining place for all.
CAN YOU IMAGINE?
An immersive journey that transports us to the future through light! We can envision interiors inspired by an ethereal attitude of deep delight.
The design carries a futuristic language, and the primary function of each object and purpose are transformed, attaching a new symbolism.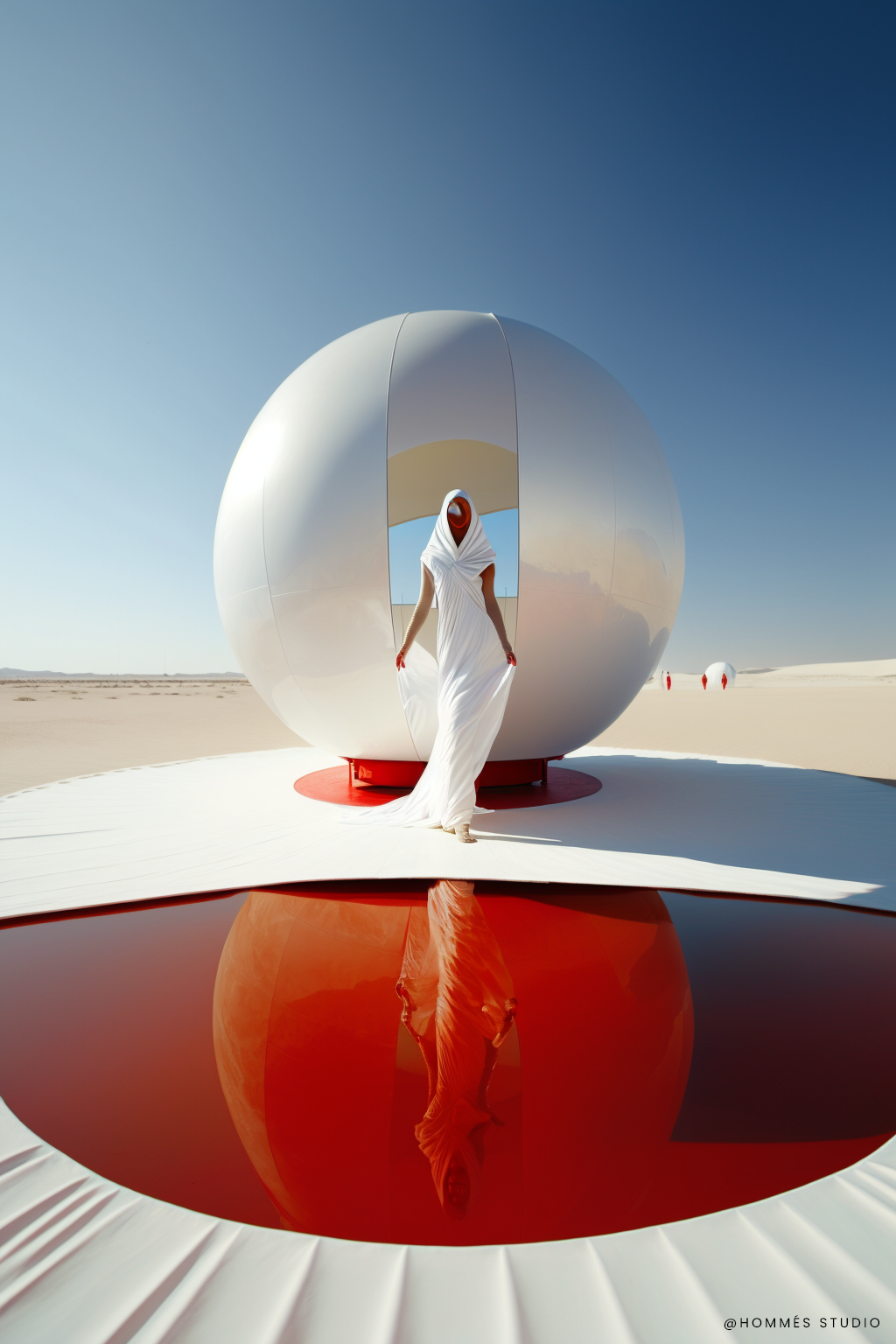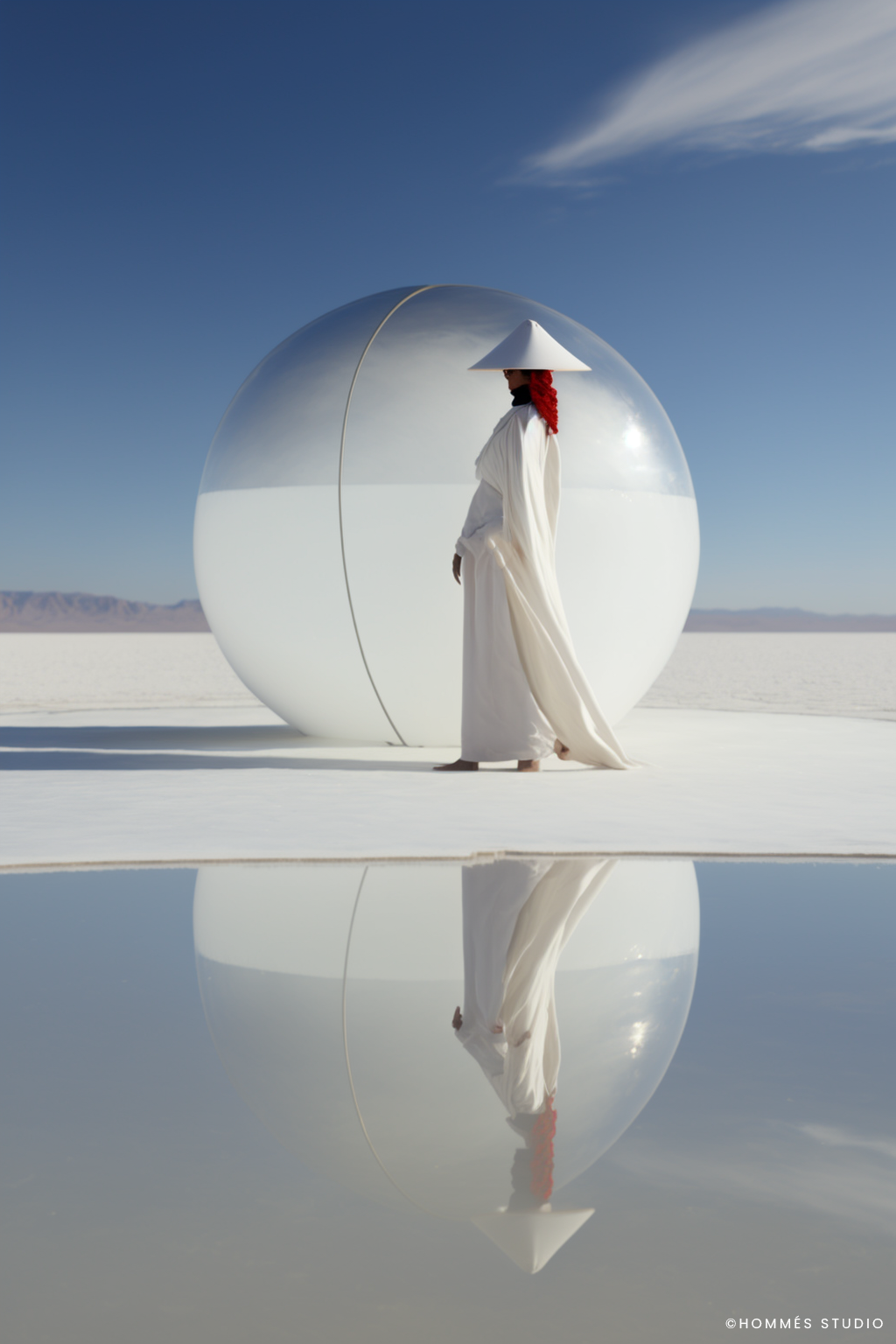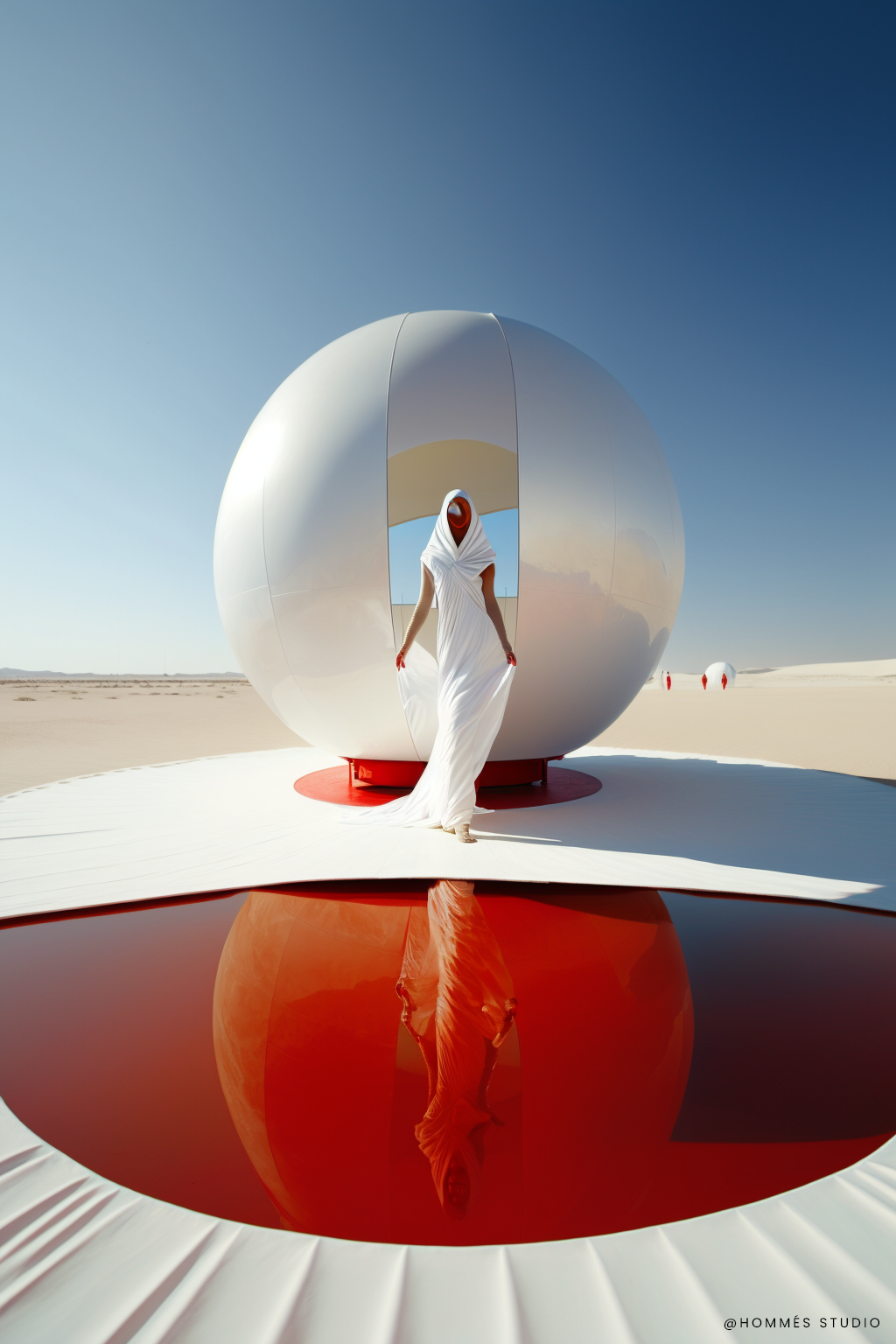 REALITY OR ILLUSION? – A virtual Journey
Be amazed by the power of technology! With an eye set on the future, HOMMÉS Studio invites you to imagine a futuristic concept differentiated and full of intensity. A portal for visitors to contemplate the divine energy that connects all living things on Earth
Through the representation of projected scenarios using Artificial Intelligence, the spectator will be invited to enter a parallel universe, in distant deserts. Reality or illusion? NEOCOSMOS presents the recreation of metaroons inspired by the best of outdoor interiors, with a collection that is pleasurable and full of life at the same time.
A hybrid space that evolves and transforms itself as change happens within ourselves. It will leave visitors wondering whether the future still needs to be rewritten or a rebirth of classical philosophies and aesthetics.
More than a design concept, NEOCOSMOS is a different approach to traditional design. It is the perfect framework for adding fantasy to our lives, transforming any home into a private universe. The future is now.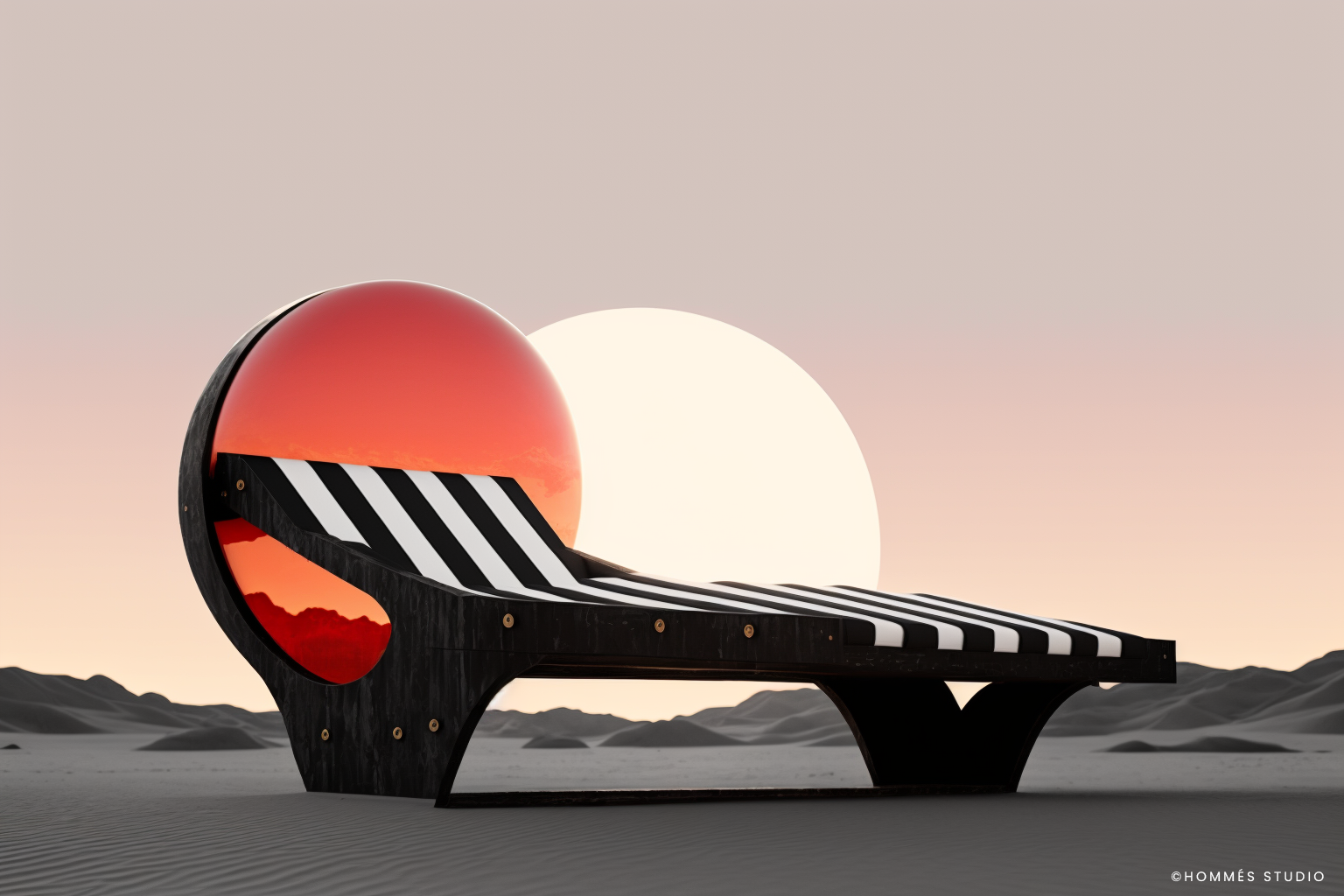 Milan Design Week 2023: What to Expect
Milan Design Week, also known as Salone del Mobile.Milano, is an annual design event that takes place in Milan, Italy. The event is one of the largest and most prestigious design fairs in the world, bringing together designers, architects, brands, and companies from around the globe. 
The event is an important showcase for the design industry, as it allows for the exhibition and presentation of new products, trends, and ideas. The conference offers opportunities for companies and professionals in the sector to establish connections, partnerships and provides access to knowledge through lectures and workshops.
SALONE DEL MOBILE 2023
This year, we're expanding the Indoor and Outdoor Lifestyle by combining design and technology. During Salone del Mobile, we will reveal a portal to visitors' dreams conceived in a futuristic vision of Interiors Living. The exhibition will take place in Hall 18 Stand E01, and will be available for visitors from 10:00 am to 7:00 pm.
FUORISALONE 2023
In addition to the Salone del Mobile, another important part of Milan Design Week is the Fuorisalone. This event takes place in several Milan neighborhoods, where stores and showrooms open their doors for exhibitions and special events, often organized in collaboration with renowned designers and architects.
This year, at Fuorisalone, we will celebrate existence with an on-site outdoor, multisensorial, and virtual experience, an invitation to contemplate the sun as divine energy, embracing life's pleasures and the world's natural beauty. The exhibition will take place in Palazzo delle Meraviglie, in Museo Bagatti Valsecchi (MonteNapoleone District), from 9:30 am to 6:30 pm.
The Outdoor Experience
Be enchanted with products designed especially for the event, side by side with some of HOMMÉS Studio's great icons. Among them, the classic Tropez Daybed; the Lunarys Center Table and Elektra, a multifunctional parasol that can also be transformed into a side table.

The indoor area is brightened by the charming and desirable new red Lisola Armchair, alongside the unique design of the Luminous Wood Floor and all the authenticity and boldness of the Ray Rug.
Elektra Parasol White

Parasol

$

9.835
No products were found matching your selection.
HOUSE OF HOMMÉS is the home of bold and unique design brands that share the same vision – to deliver essential designer furniture, bold decor objects, luxe pet accessories, and stylish rugs for ultra-modern interiors, paying particular attention to how they fit in the same space.
NEOCOSMOS – Take Me To The Sun blends elevated materials, futuristic silhouettes, vibrant colors, and a construction based on comfort and desire, materialized right before your eyes. Reality or Illusion? Let yourself be transported by the split second where oneiric scenarios create a relationship between memory, place and passion!