Everyone has his definition of a calming, harmonious home. Some people can relax best in interiors that are kept in light, pastel tones and natural textures while others will find themselves better in colourful spaces full of life and emotions. Check the selection of 5 ethereal projects of some of the best designers known worldwide:
Looking at those spacious, relaxing and harmonious interiors one can feel like this house is blended into the natural environment of rocky ocean coast. The designers' projects are guided by a holistic vision of the space and an eccentric perspective of the conception of design.
Jamie Bush, who spent his childhood in an artistic environment of Long Island, takes inspiration from all over the world. His works are usually classified as modern mid-century blended with some art deco ideas.
Surrounded by art and design from a young age, the designer decided to connect his future with interiors. He studied design in New Orleans and Venice, Italy with a strong focus on organic modernism and the natural world. It became the distinctive feature of his works.
His projects mirror his design identity and even if they vary a lot, they still reflect his inspirations from nature and organic textures. Jamie is fascinated with natural materials and blush colors as well as clean geometries and spacious, harmonious designs.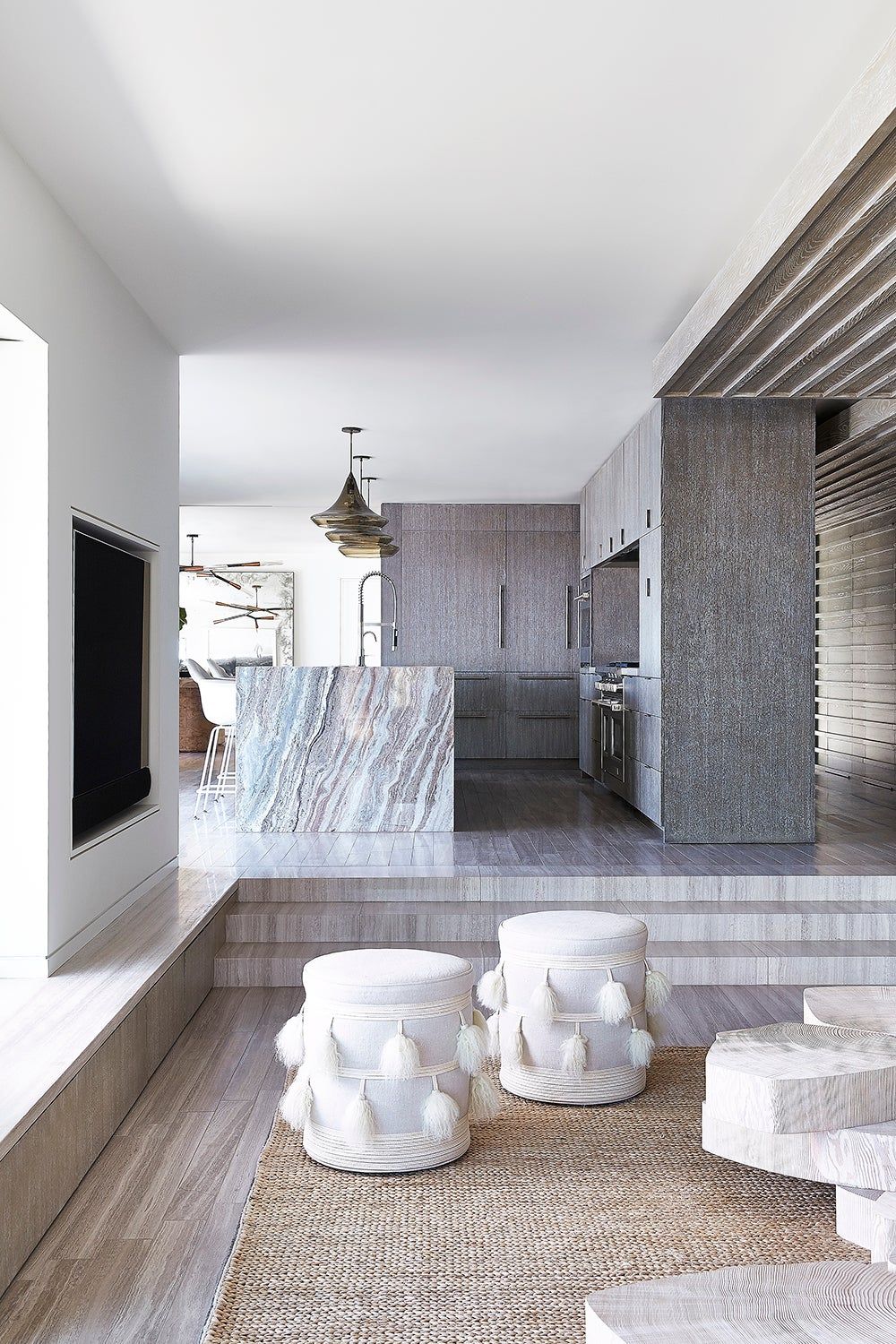 The Malibu project was a gut-remodel of an existing 4 bedroom house located in the bluffs above Malibu. Jamie managed to change it into a warm, organic and modernist beach house overlooking the Pacific Ocean. The house incorporates Mid-Century style with some minimalistic and natural touches. The soft edges and curves from nature give the house a real harmonious vibe while the retro-looking unique furniture pieces add some of the craziness into the space.

Unlike Jamie Bush, Brigette Romanek, featured in Architectural Digest's 2019 "AD 100", never studied design or architecture. Back in Chicago where she was born, Brigette was pursuing a career as a singer and handbag designer. After discovering her passion for interior design, she decided to move to Los Angeles. There she took her first project – a collaboration with her friend Kelly Sawyer Patricof. She helped Kelly to design her home in Malibu. While working on this project she immediately fell in love with interiors and decided to turn her life upside down. Brigette dropped previous professions and became an interior designer.
Romanek's style is highly eclectic and individual. She's known for mixing different shapes, colors and textures and using bold pieces without fear. Since she's entirely self-taught, while creating a new project, she's not fixating on rigid design rules and guidelines. That's also the reason why her works are so unique and compelling. Brigette's projects are personal. As she states on her webpage; "I've spent years traveling, curating, and reading. Experiencing interior spaces and nature's beauty all over the world. I bring these deeply inspirational experiences and the emotions they've evoked to each of my projects. I draw on my passion from the many genres of design that inspire me, combining them in fresh and unexpected ways".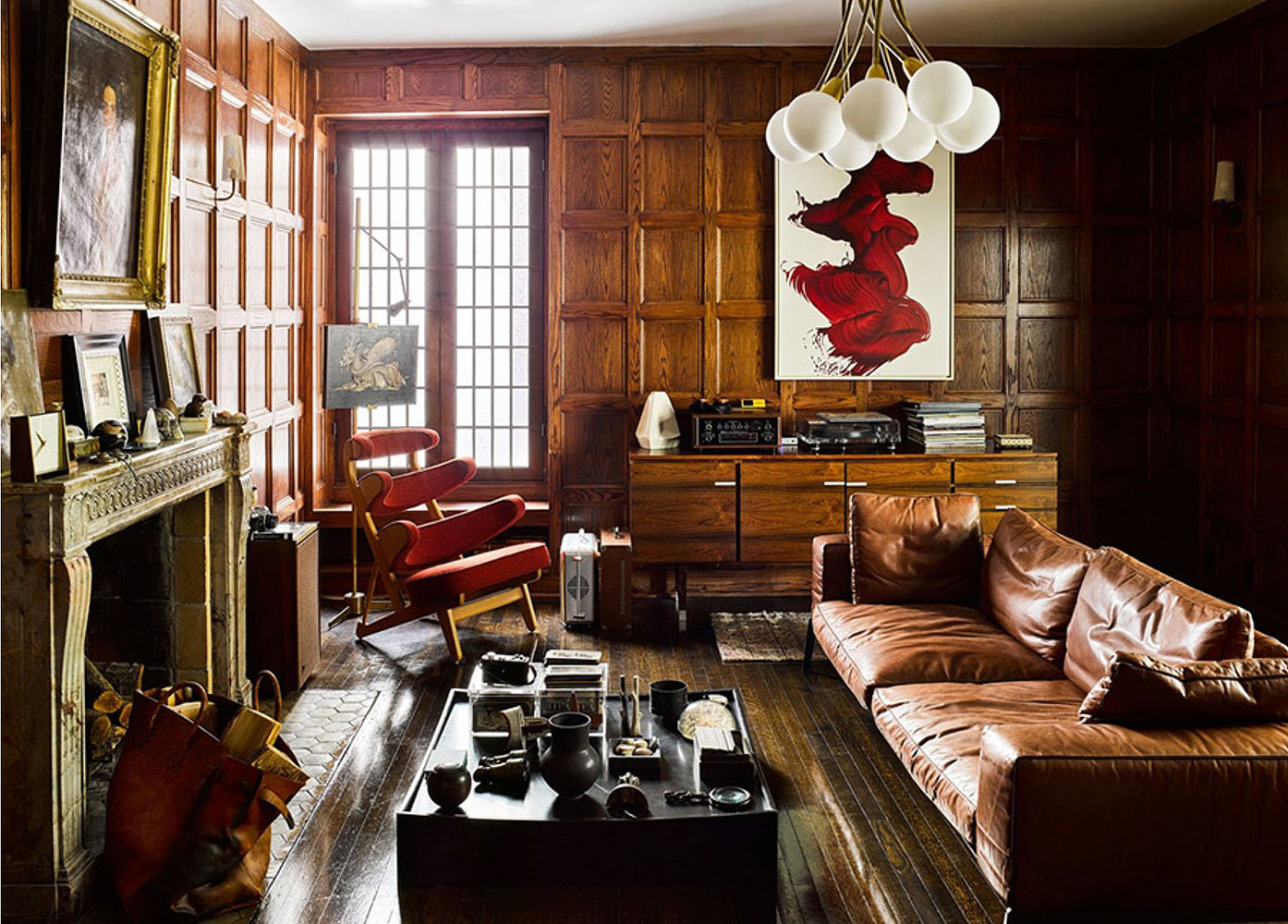 The Laurel Canyon project is one of the most remarkable pieces of her works. As it's her own house, she could allow herself to go crazy with the design. However, she was wary of making too many changes; "I wanted to honor the history of this place and if I tried to erase all the imperfections, it wouldn't be the same house". The house features marble tiles and wooden elements mixed with spacious bright rooms. It's eclectic decorations and art pieces add a truly vibrant touch to the old mansion.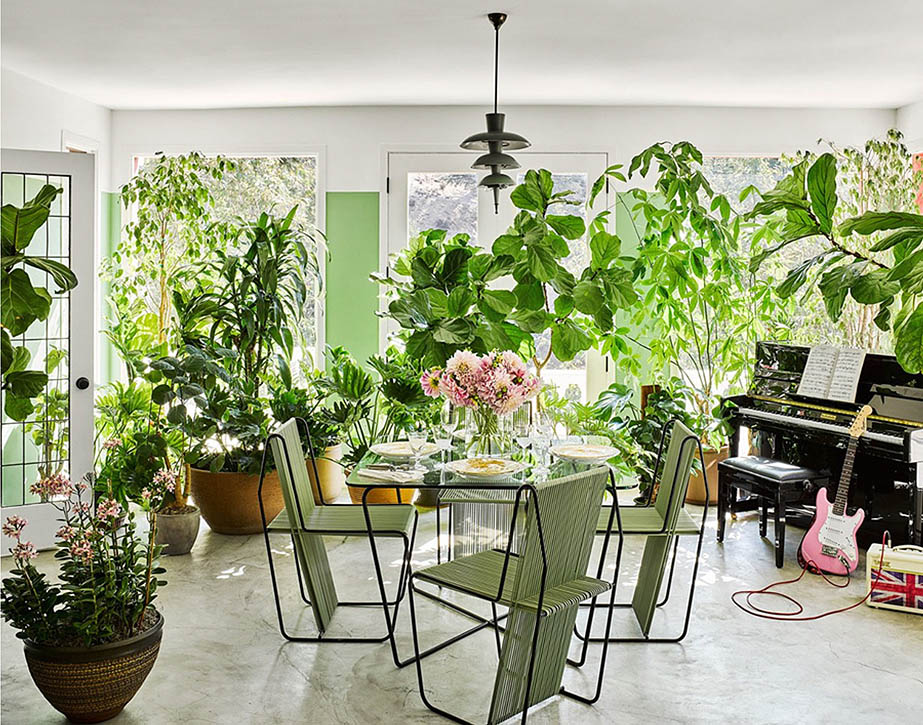 The bachelor pad project designed by the founder of Noda Designs – Nora Voon is a passionate, colorful interpretation of a life of a single man. In the projects designed by this eccentric figure one can feel her passion and a sneaky sense of humor.
Nora Voon is a graduate of Inchbald School of Design in London and a recipient of the prestigious Fox Linton award, that she won for her modern, avant-garde design for Preen Fashion House. She takes inspirations from her travels, her love of traditional craftsmanship, bold colors and graphic organic motifs to her ethereal projects. In the interview for Gemologue Magazine she describes her passion for creation since childhood;
"Ever since I was a kid, I created a world around me that was a make-believe place. In my head, I have created many versions of living rooms; some I'm not so proud of, but, I suppose, that's the beauty of interior design… I've realized your style changes over time and that's okay. It shows layers and depth to the things I do for work. It inspires me".
The Bad Bachelor Pad project makes a perfect example of her style. A mixture of textures, colors and animal prints is what makes Noda's Design studio so unique. Noda is all about play. In their ethereal projects, they play with conventions to create something unconventional. As they state in their motto: "Play makes the ordinary, interesting. Really, shouldn't all of life's most treasured goodies be more about ironic fun?" and they couldn't be more right.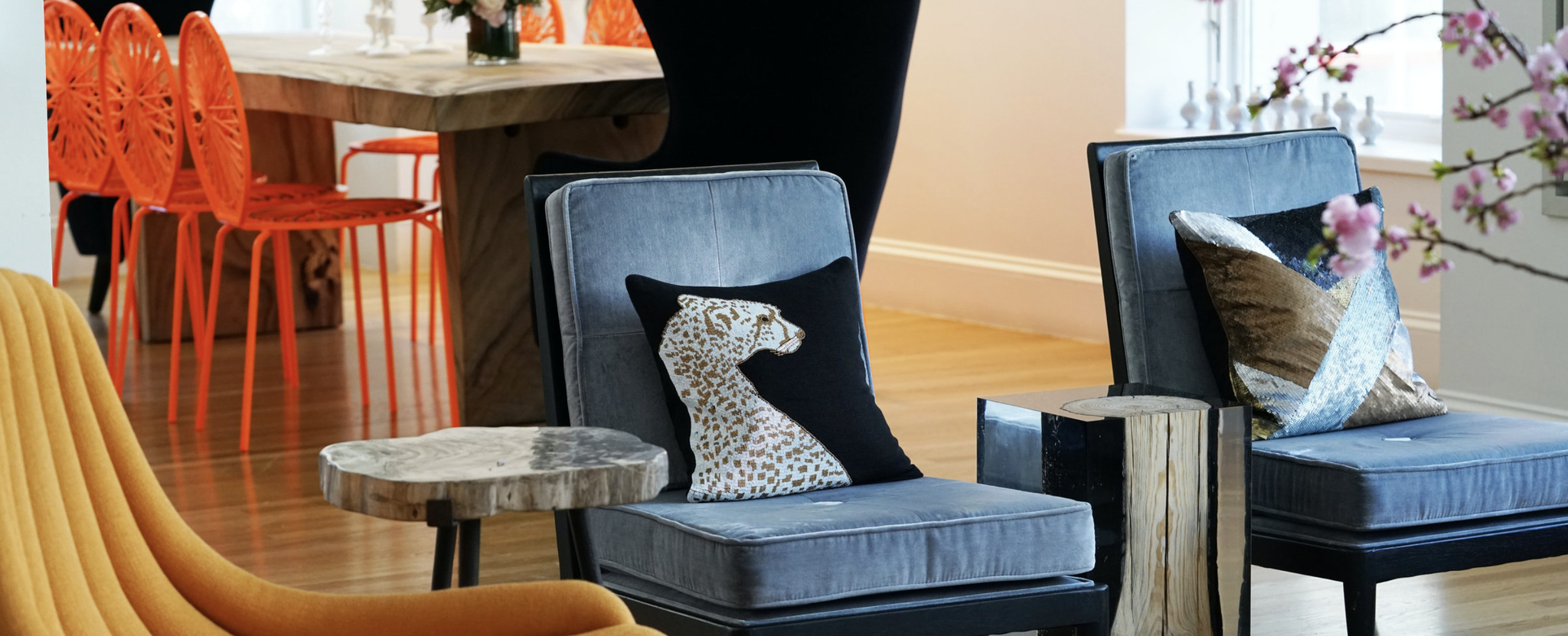 This diverse and daring flat in Madrid designed by Jean Porsche is a feast for the eyes. Jean Porsche – a Mexican living in Madrid since 2004 – is an architect and designer known for his love of diversity. He's not afraid of mixing different styles and textures in his ethereal projects. The main idea of his works is to add a little new and a little old to the spaces his creating.
In this project each space has been conceived as an independent aesthetic entity. Each room has its idiosyncrasy and chromatic code: the living room, in blues and greys with brushstrokes of yellow and pink; the dining room, in mustard and black; the TV room, where burgundy predominates… The spaces spread joy and dynamism thanks not only to the good use of tones, but also to a fantastic mixture of moderation and baroque in the treatment of the walls.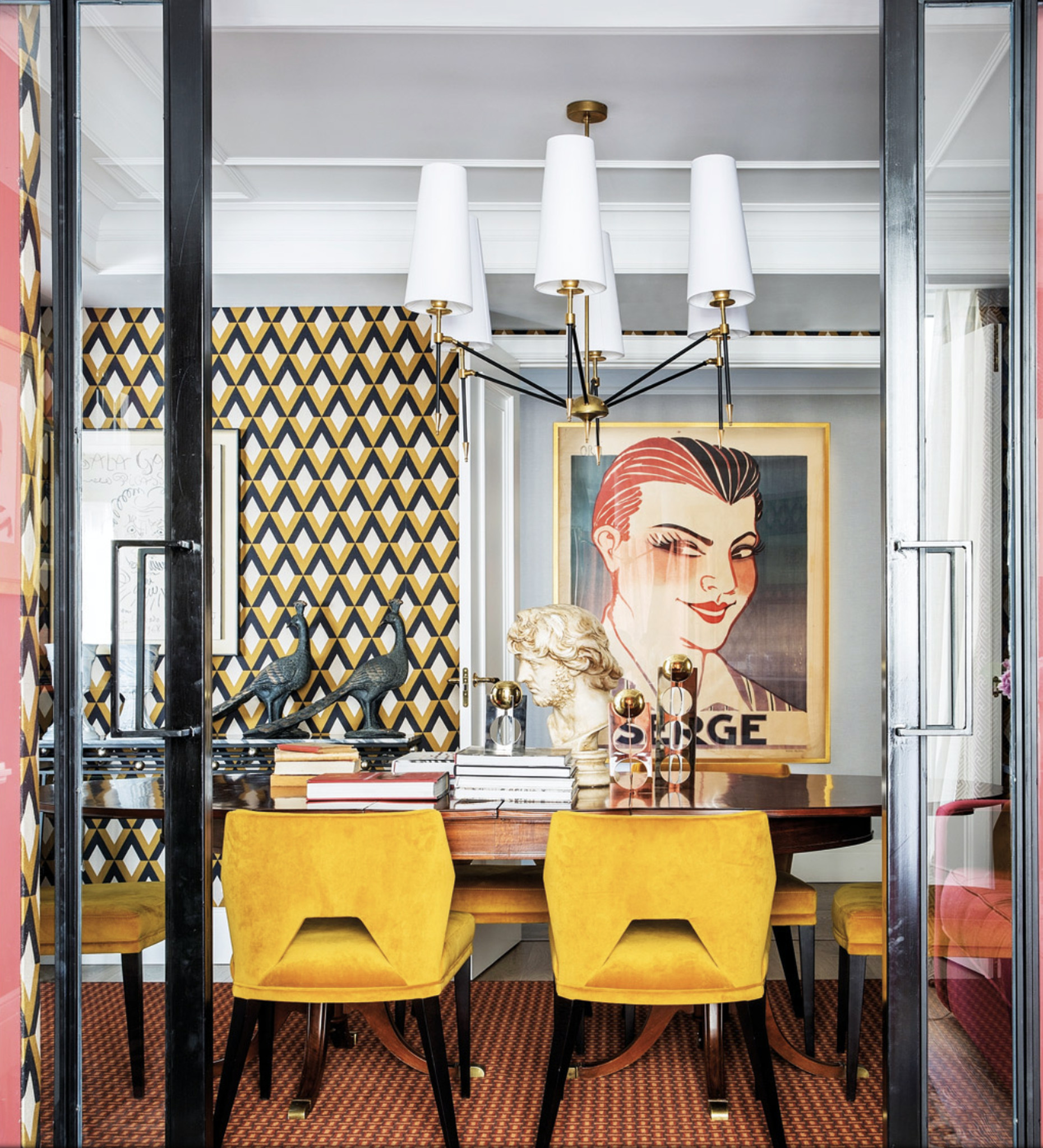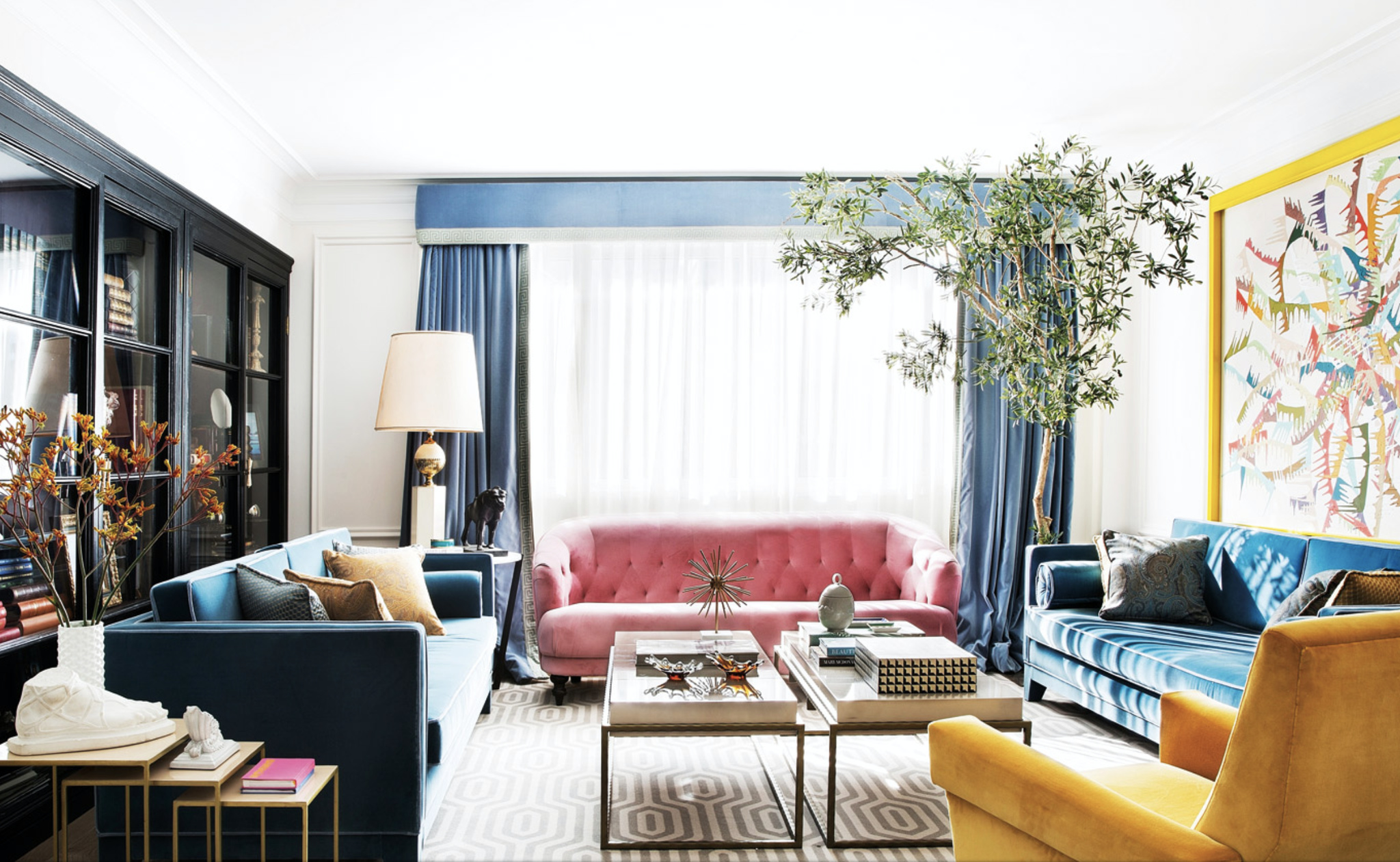 Familiewoning Leliegracht Amsterdam by Cocoon Living
"I don't look at what something is but what it can be" – that's how Sander van Eyck, the founder of Cocoon Living sums up his perception of design. The projects of this Dutch designer look metropolitan and contemporary but at the same time they feel warm. Powerful collectibles and mid-century design are an important starting point of any of Cocoon's ethereal projects. As he states; "The love for the past plays an important role in my work. Whether it is an old piece of furniture or a historic building, I want to keep it and use it for something good".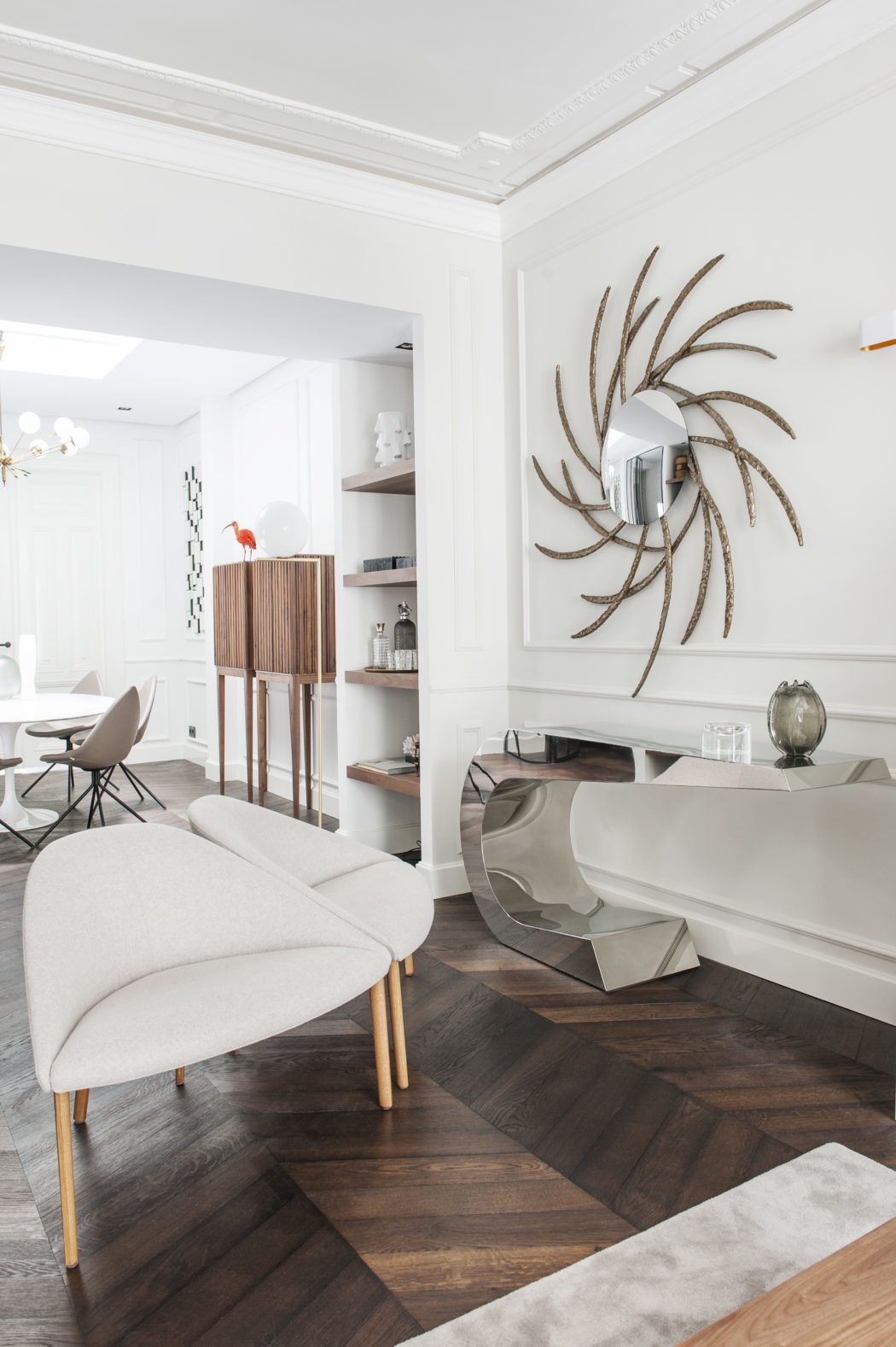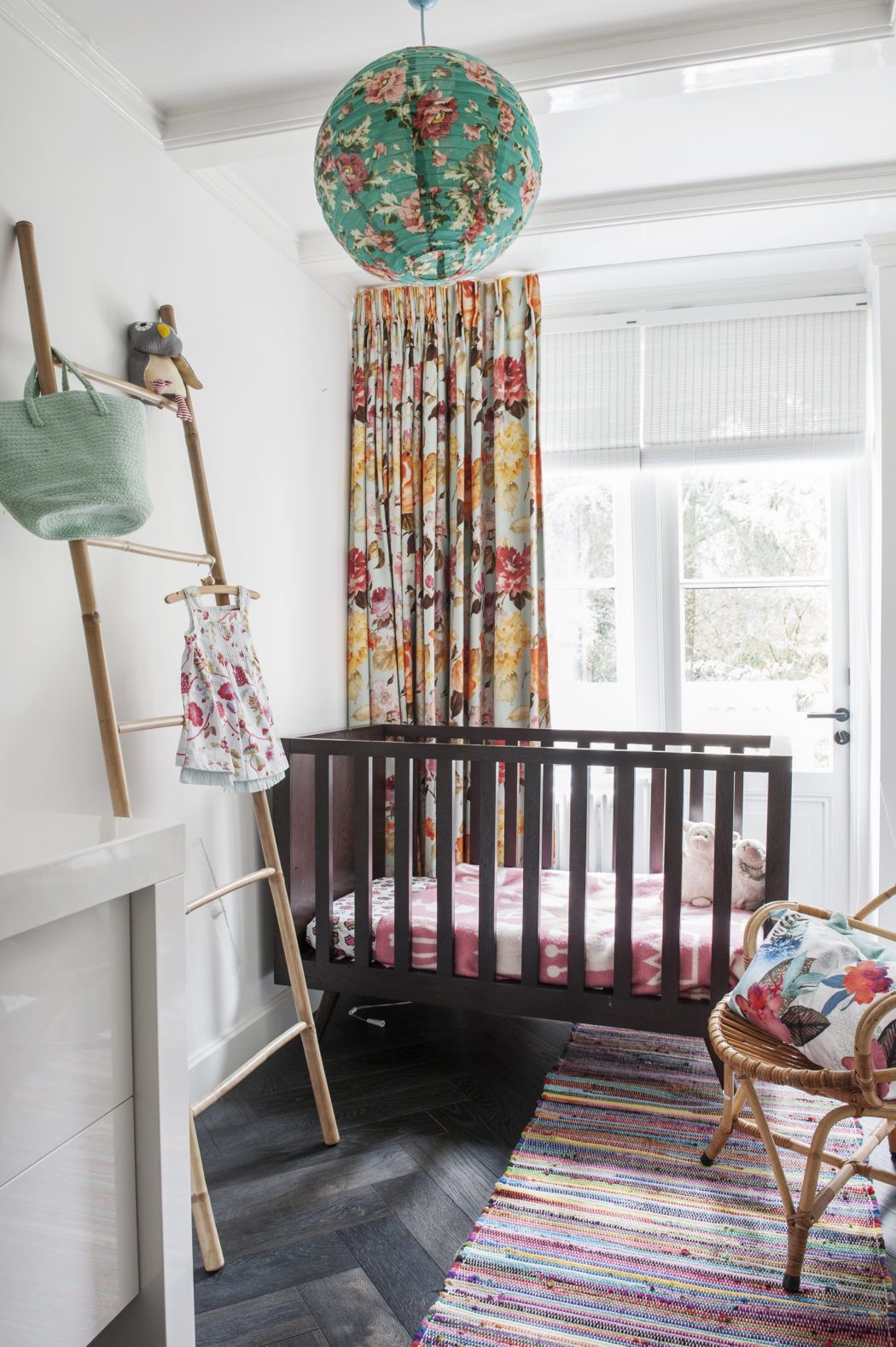 The name Cocoon Living that he chose for the company founded in 2006 also gives a hint of the features that Sander values; "My starting point is that a house must be a safe place. The safe cocoon in which you catch your breath and recharge for everything else in your life, such as relationships, family and career. In a world in which we have too many choices, too many possibilities and too many stimuli, we want to find that harmony at home. Just a flight from the crowd – like a caterpillar retreating into its cocoon. The caterpillar's cocoon is the individual shell from which the caterpillar will awaken like a butterfly".
This Amsterdam moderation of an old building is a daring combination of Sander's design language, materials, color and styles in a harmonious whole. Interiors are spacious and bright but filled with exotic and original decorative elements, that give it a cutting-edge touch.
We really hope you liked our article. Feel free to pin all the images to your favorite Pinterest board or to print it and use it on your projects' mood boards. You can also visit our Pinterest boards in order to get more inspirations. Get more ideas for your projects and find functional, stylish and sizable lighting and furniture choices: