Modern dining room lighting fixtures are as important in a dining room as the dining table. We show you five different ways to set the perfect light in a modern dining room.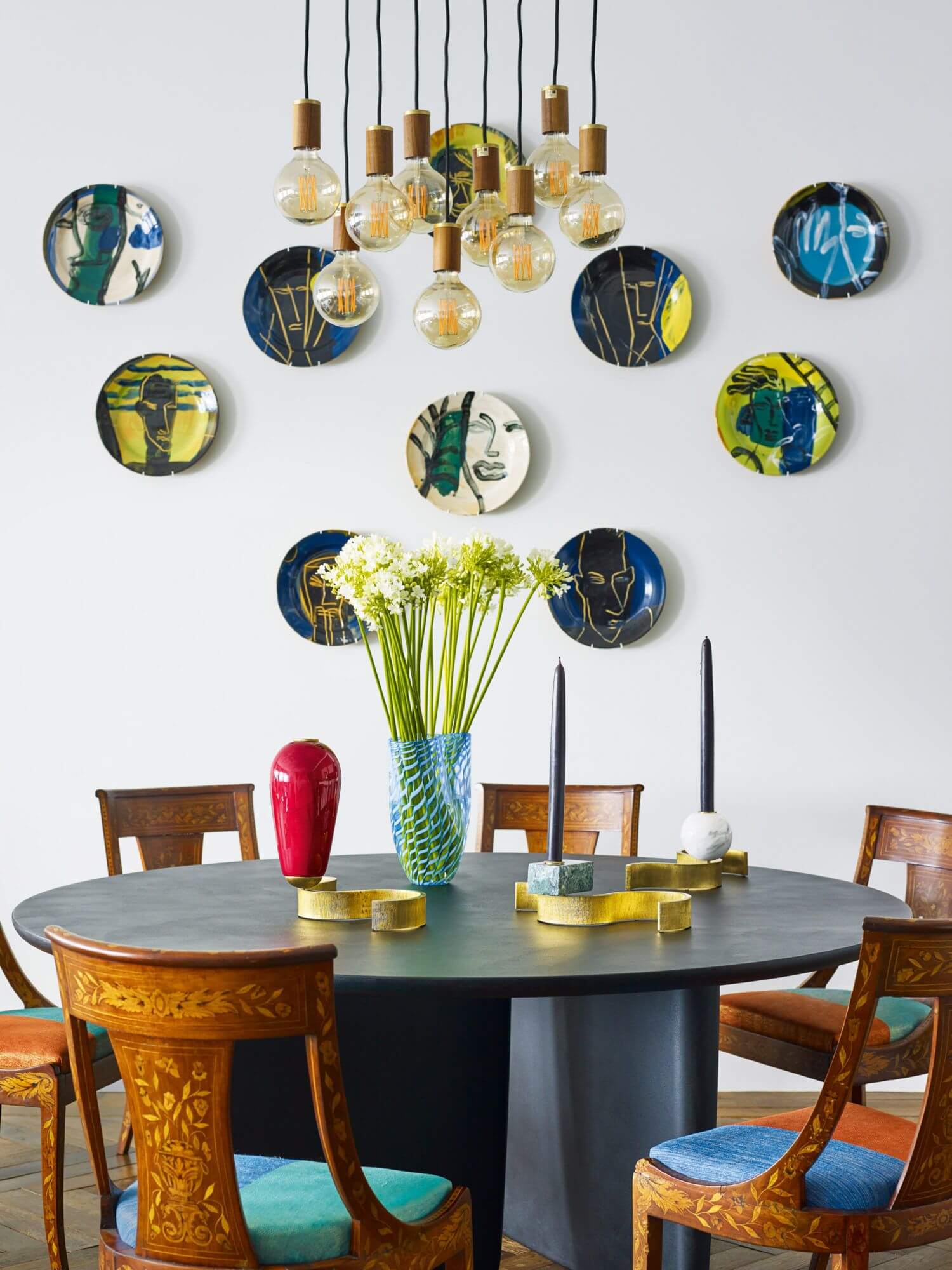 Having the perfect dining room is not only about a good table and good chairs, nor good decor. In order to achieve the perfect dining room, designing light is necessary. When doing it, we must foresee all the scenarios around the table, such as family gatherings, dinner parties, or a quick breakfast before work. Additionally, we need to have into account that moving an electrical system, or a big chandelier, is not as easy as turning a table.

1. SUSPENSION LAMP ABOVE THE TABLE
Suspension lamps above the dining table is the most common modern dining room lighting idea. Besides having a strong functional character, it is highly decorative. For intimate ambiance, place the suspension lamp close to the tabletop with low and warm light.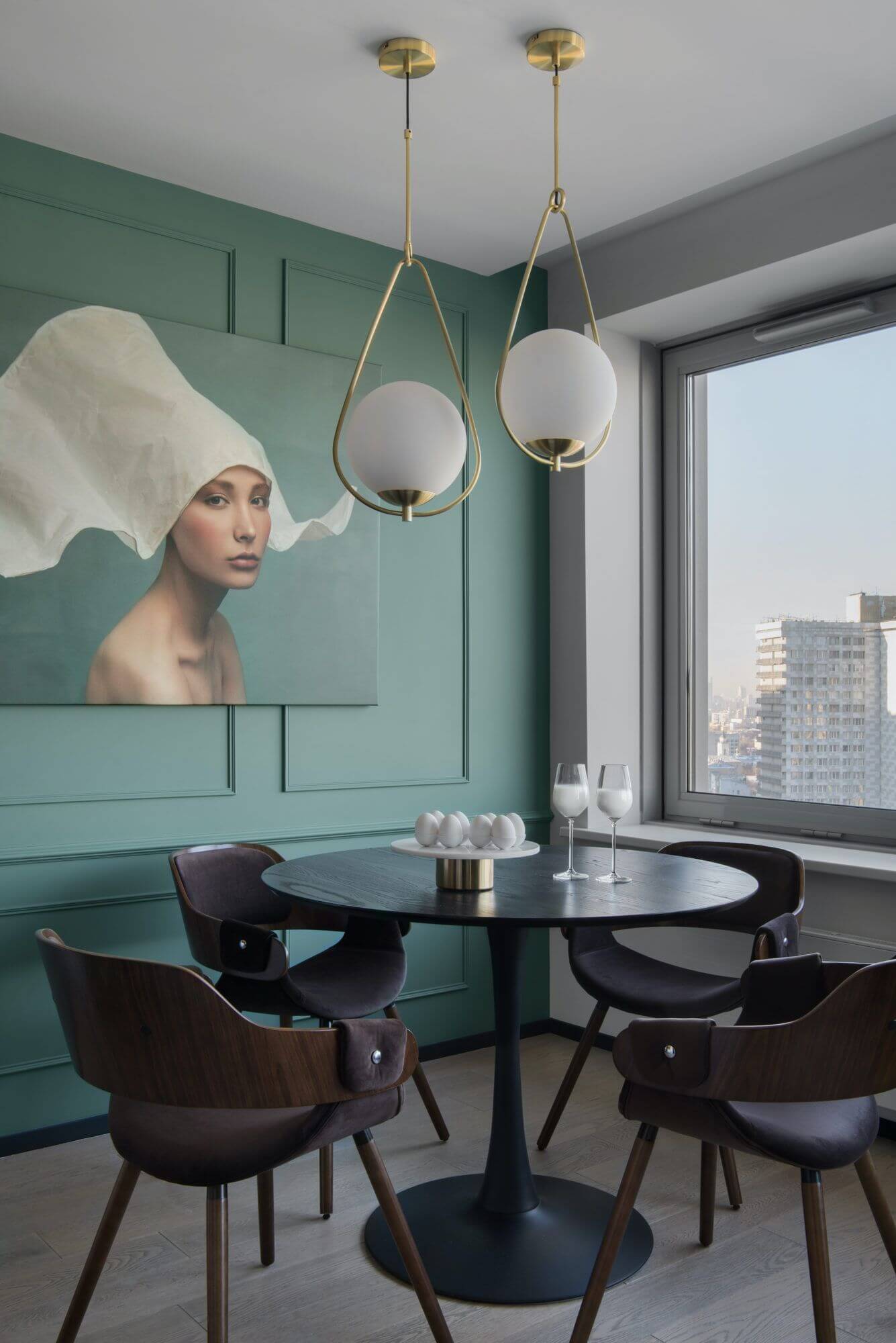 If you're looking for a theatrical atmosphere in your modern dining room, playing with many suspensions is the go-to.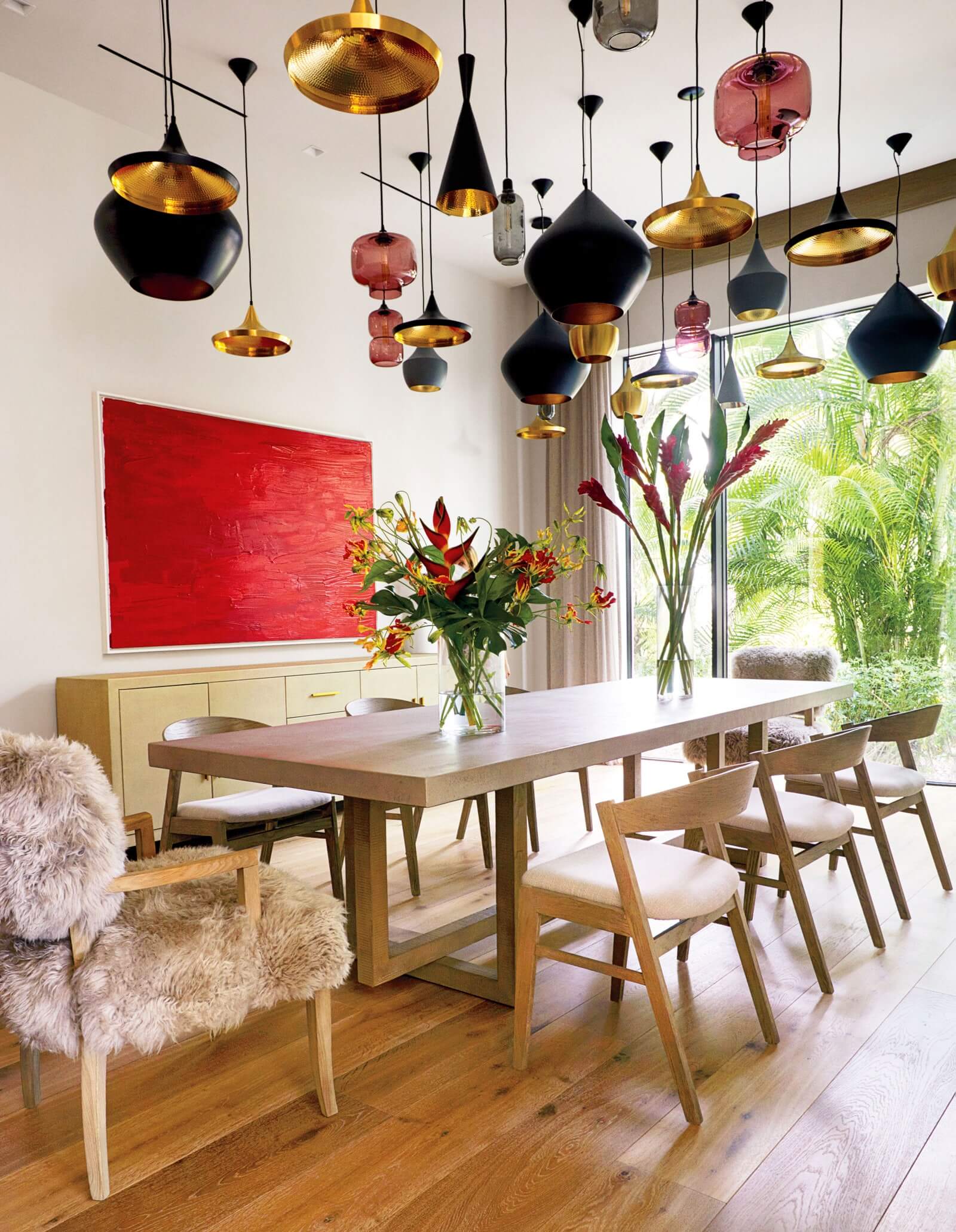 Leafus Suspension Lamp

Suspension Lamp 5.400,00

€

Cocoon Explosion Suspension Lamp

Suspension Lamp 11.500,00

€
2. WALL LAMP NEXT TO THE DINING TABLE
Undoubtedly, wall lamps illuminating the dining area is the modern dining room lighting idea that we adore at the moment. If the dining table is in a corner, especially right next to a window, you won't' need much artificial lighting for a whimsical meal time.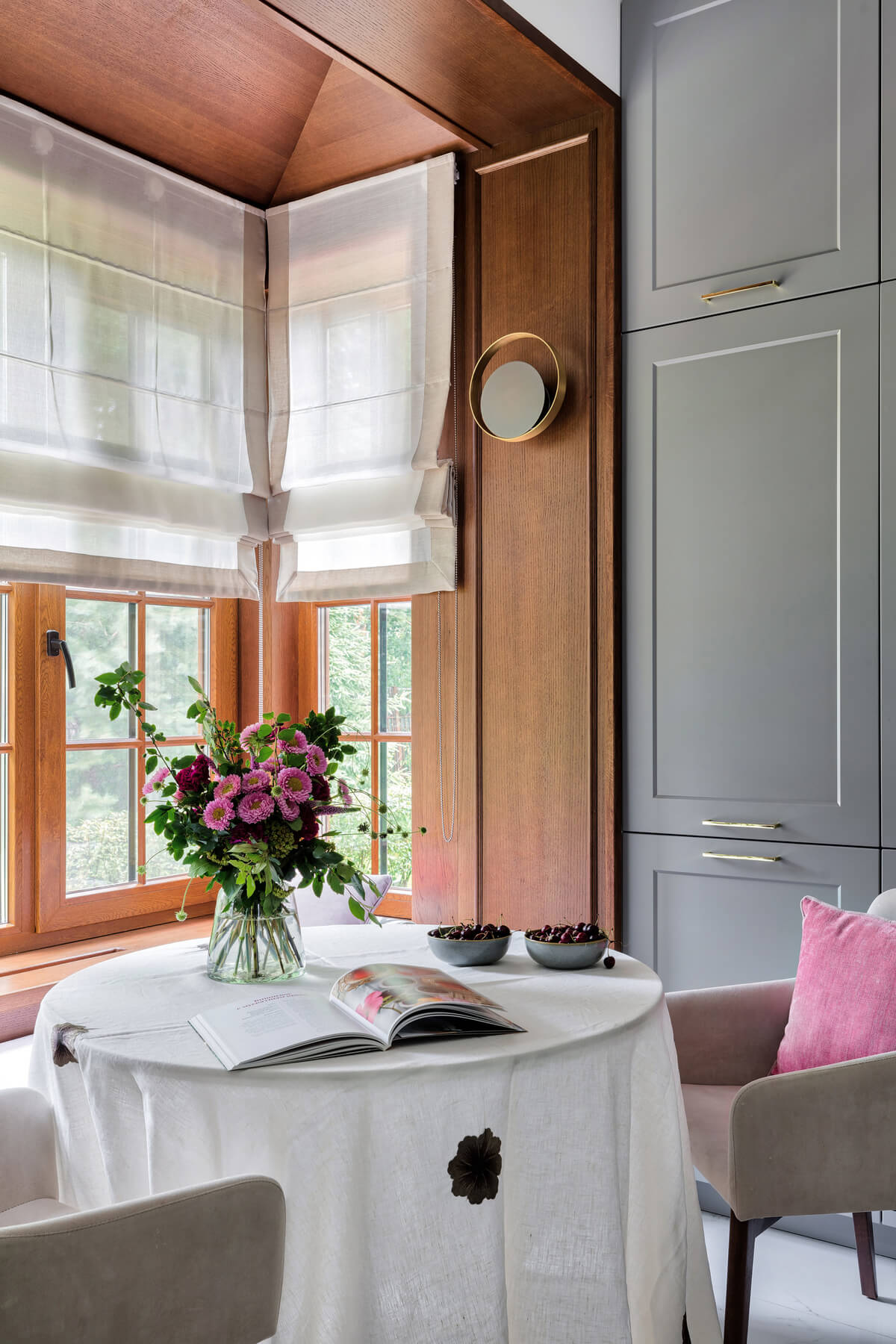 Ribon Suspension Lamp Rose Gold

Suspension Lamp 8.800,00

€

Miyake Suspension Lamp

Suspension Lamp 7.700,00

€
3. MODERN DINING ROOM LIGHTING WITH TRACKS
Even though track lights are an unusual choice for dining room illumination, there's a unique sophistication and contemporary spirit in them.

Tracks work really well on minimal dining rooms but also on rooms where natural light doesn't exist as much as it should. Furthermore, they are a great option for kitchens and dining rooms that are not divided, since they can be adjusted accordingly to the needs – either you're preparing a meal or having a romantic dinner.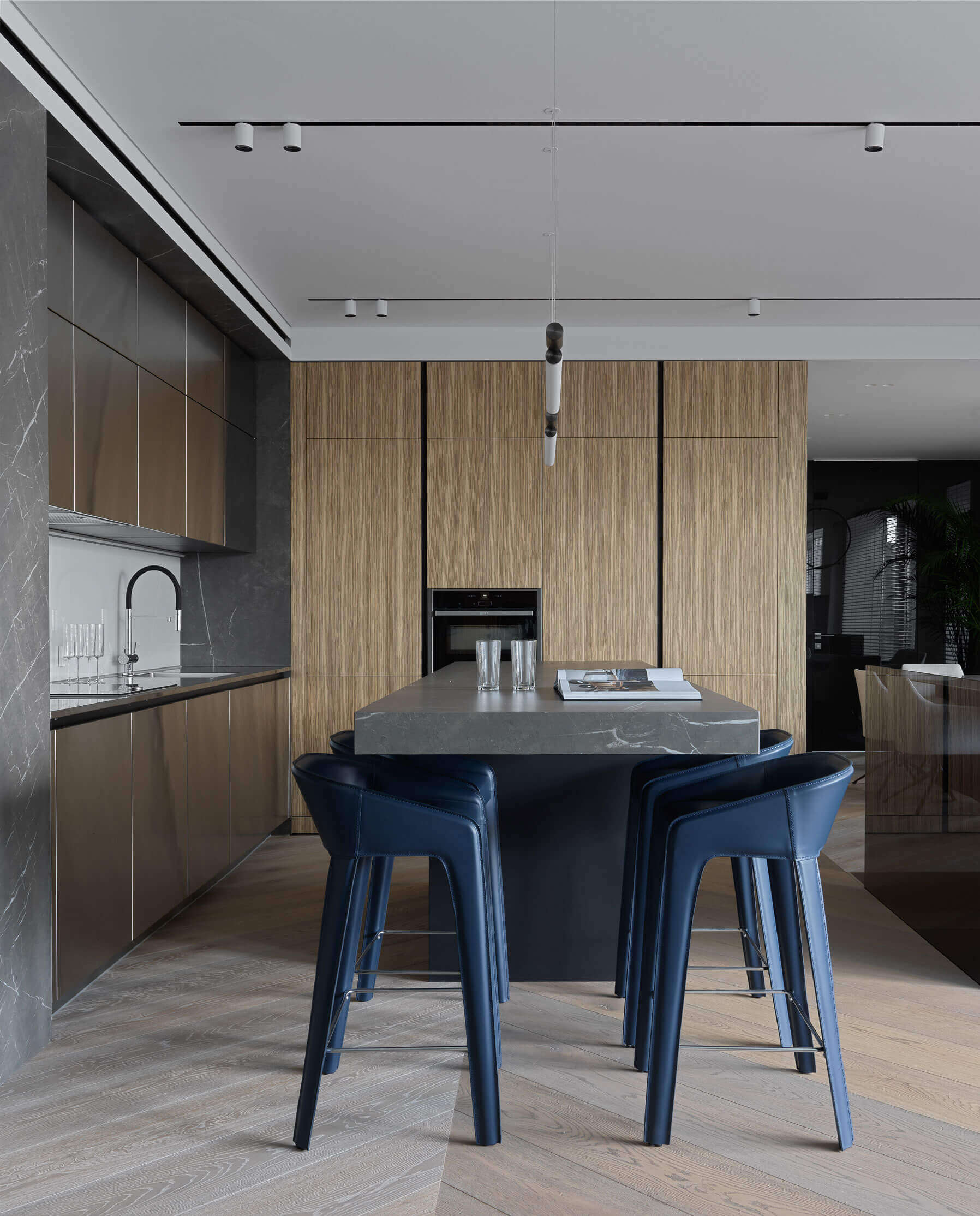 4. CHANDELIERS
Chandeliers are authentic objets de désir. However, not all dining rooms can have it – their opulence can suffocate a room inadequate for hosting. Always try to choose the right size of it, having into account not only the size of the room but also the size of the dining table.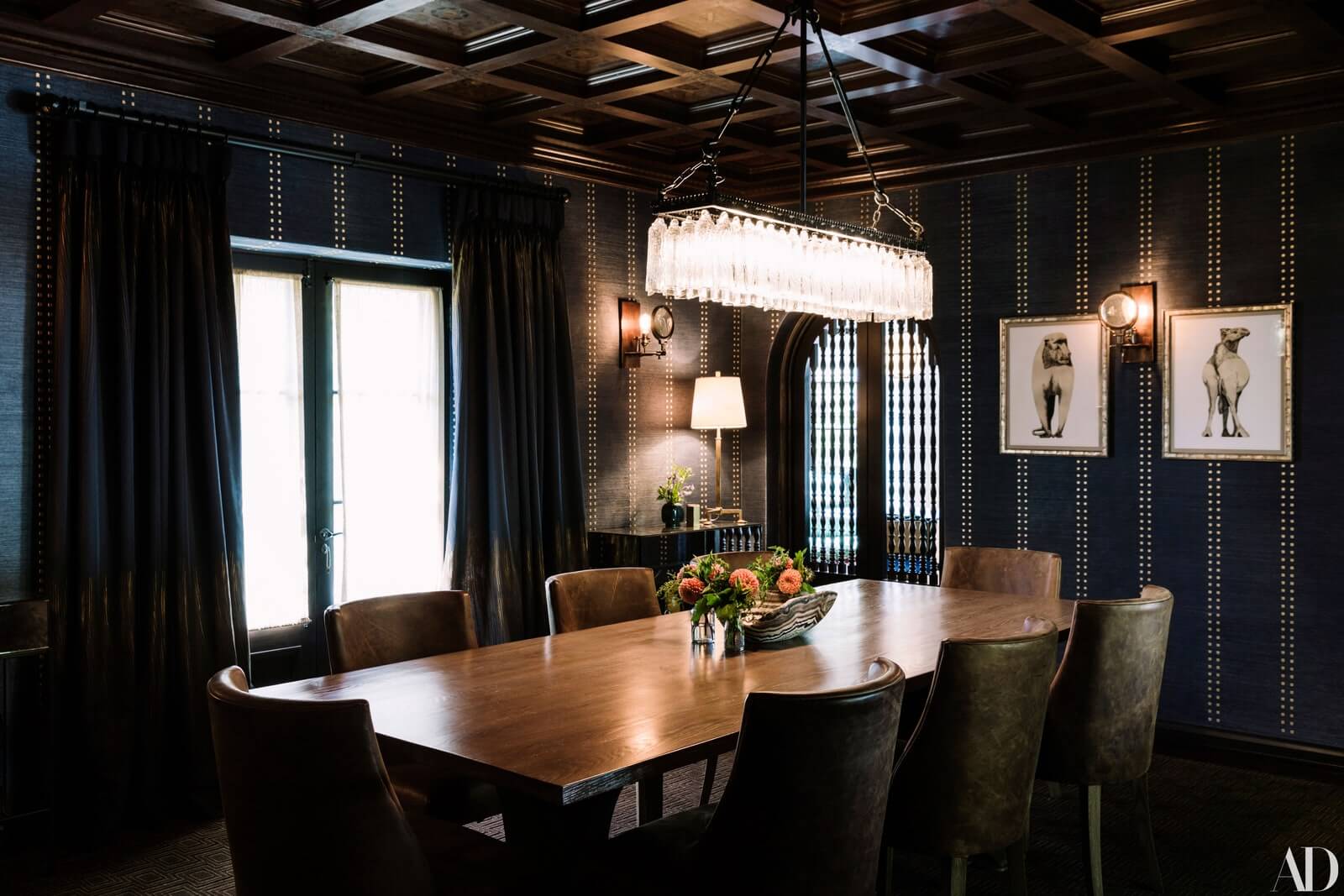 Ribon Suspension Lamp Rose Gold

Suspension Lamp 8.800,00

€

Miyake Suspension Lamp

Suspension Lamp 7.700,00

€
5. LAMPSHADE FOR DINING ROOMS
Lampshades are a great illuminating option for modern dining rooms. The customization of the lampshade, namely its fabric, may allow it to match with the dining chairs and other furniture and upholstery in the room.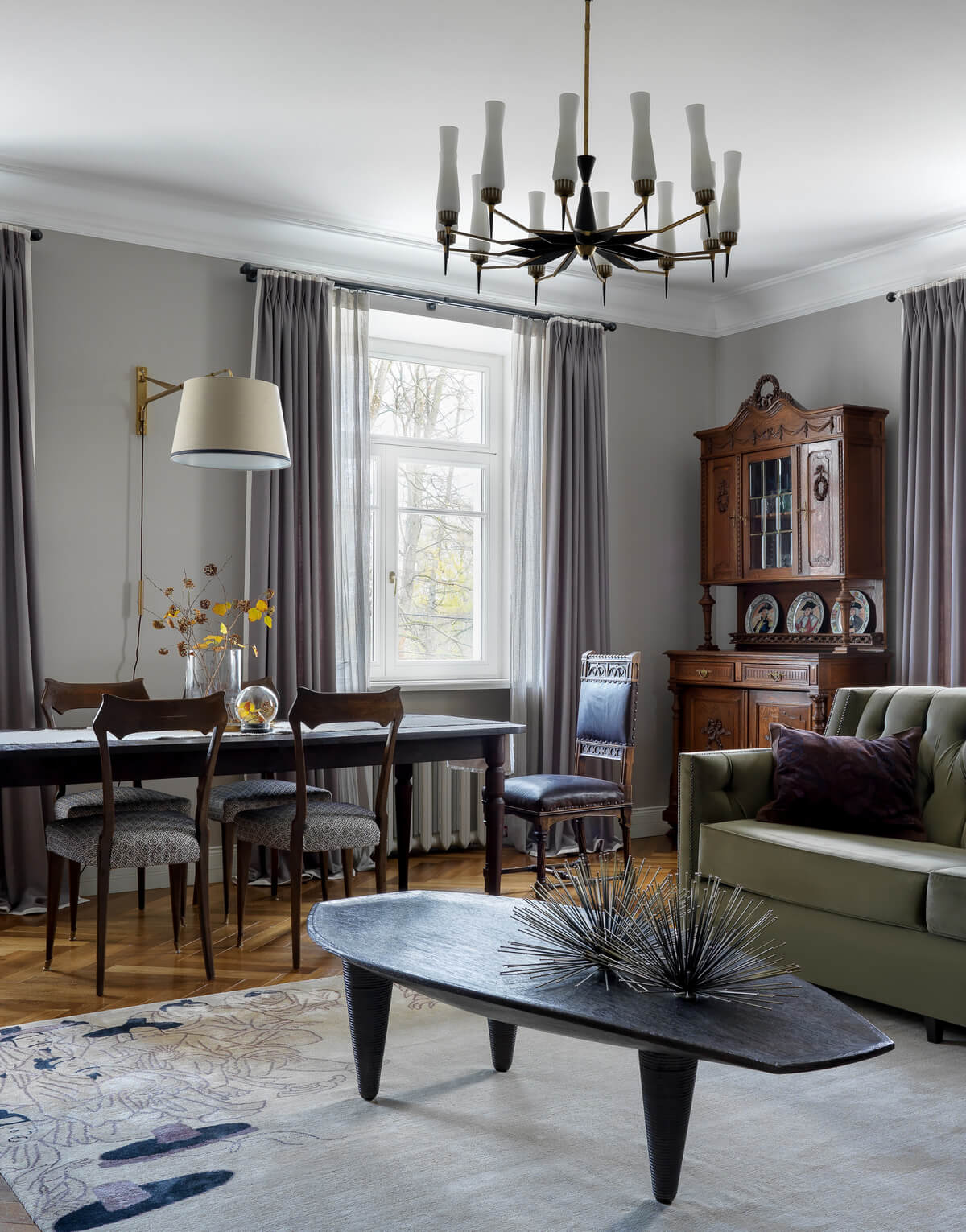 Since you came this far, we kindly invite you to download the Hommés Studio catalog and discover furniture, lighting, and home accessories to design a modern and sculptural interior.
Pay a visit to ACH Collection website as well and discover high-end homeware and pet accessories for a wholesome modern lifestyle.

Source: AD Russia