A new project recently revealed by well-known Beijing-based Chinese Architecture company MAD is everything you are looking for in a library. Besides of space filled with books, this futuristic building provides an asylum from hustle and bustle of everyday life. Yet another brilliant example of futuristic architecture, right on the Chinese coast!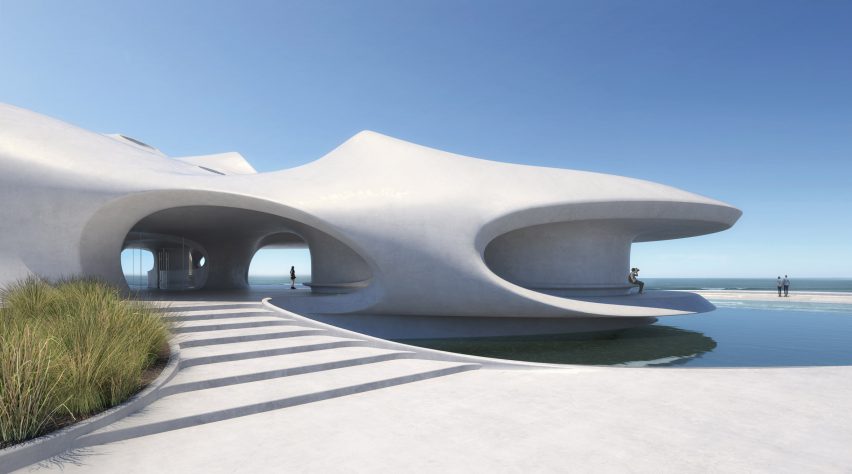 This curved structure overlooking the Haikou bay in South China will serve as a multi-functional building, inviting visitors to read in a beautiful coastal scenery but it will also host some open-air performances and events.
MAD Architects, founded in 2004 by Ma Yansong, is a company that already earned a name in a Design World and now plays a role of pioneer in creative architecture. The company is futuristic-oriented, designing organic and technologically advanced spaces that embody a contemporary interpretation of the Eastern affinity for nature.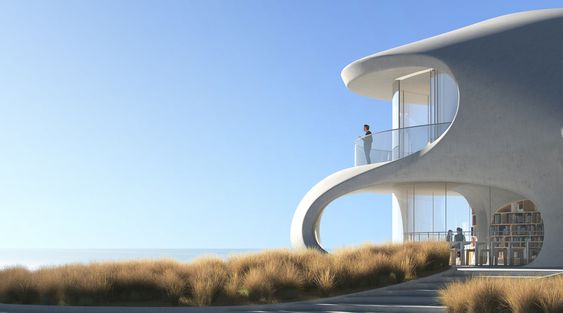 The curvy shape of the librarys' building appears to be a 'wormhole' that transcends time and space. This example of futuristic architecture plays an important role in a rejuvenation plan for Haikou Bay, launched in 2019. The governments' goal is to bring more life into Haikous' coastline, once an important Chinese port. The Wormhole Library is the first of many pavilions to be opened there.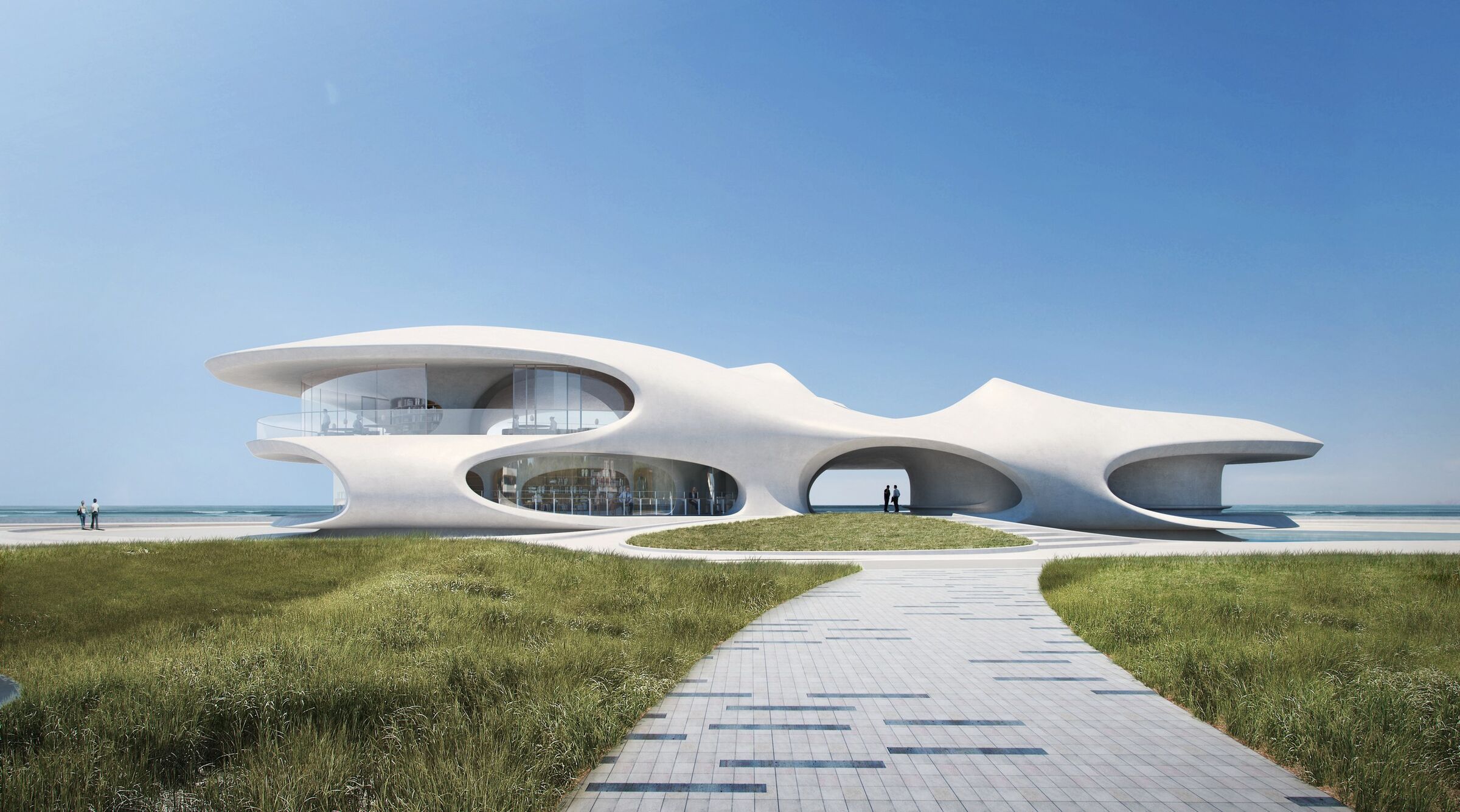 The concrete building is an amazing whole, without the distinction between walls, floors and ceiling. In this one concrete block, architects planned holes of different sizes and shapes, that will allow architecture to breathe and meanwhile let natural light enter the interiors.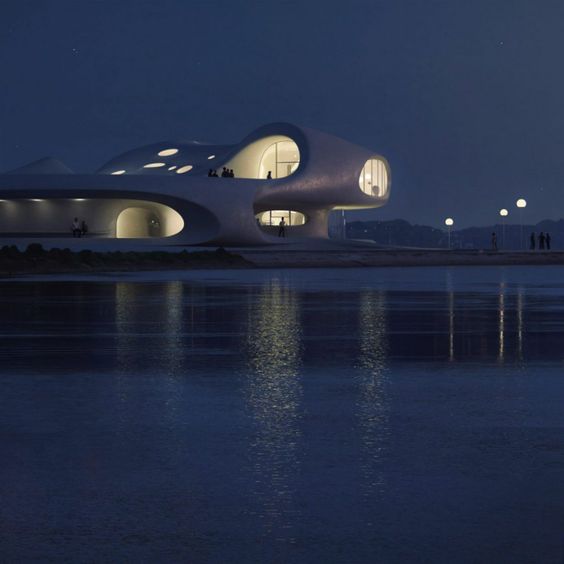 The interiors are divided into two parts with the foyer in the middle. The main part is the library, built around a central, two-storey 690-square-meter reading room that can store approximately 10.000 books. On the other side of the building, separated by the foyer, are the toilets, showers and bike parking.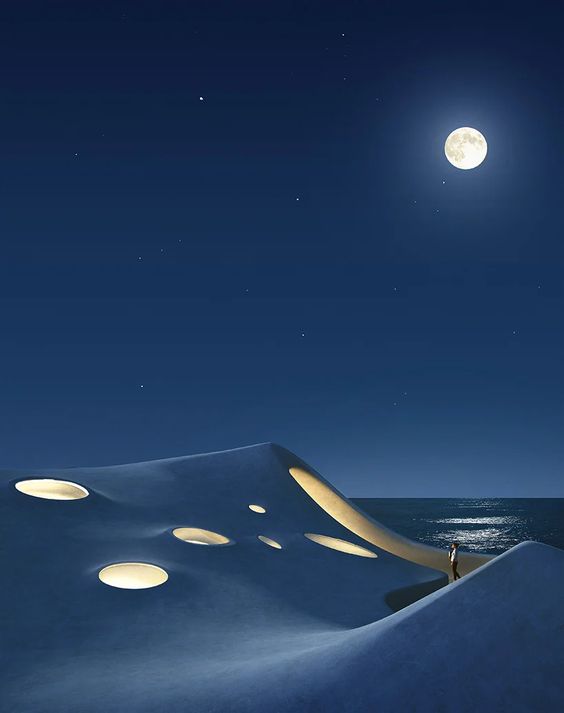 "Curved sliding doors and retractable glass curtain walls not only provide views of the sea, but also enhance overall airflow and ventilation. In response to local weather conditions, the roof on the sunny side is cantilevered to achieve comfortable temperatures, realizing a sustainable and energy-saving building" – say the architects.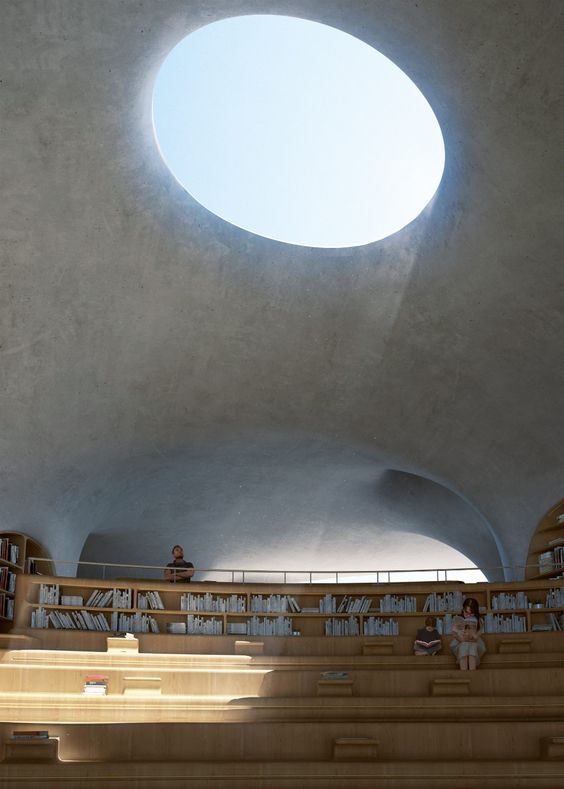 Apart from library and public bathrooms, there is also a café, a reception area, an office and a VIP room, all located on the ground floor. On the first floor, we can expect a futuristic reading tunnel with an amazing sea view. Can you imagine a better place for reading, especially some science fiction novels?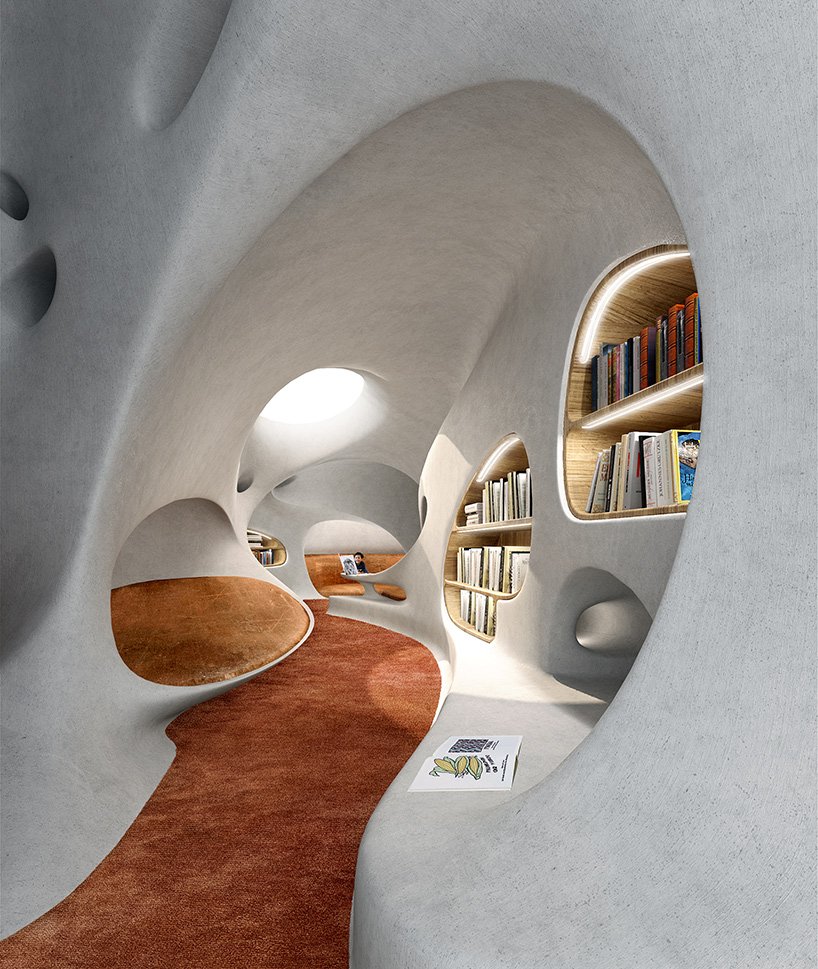 The rooftop terrace is a cherry on top of this amazing futuristic architecture. Apart from the incredible view of the South China Sea, there will be also a reflecting pool and white-sand filled area above.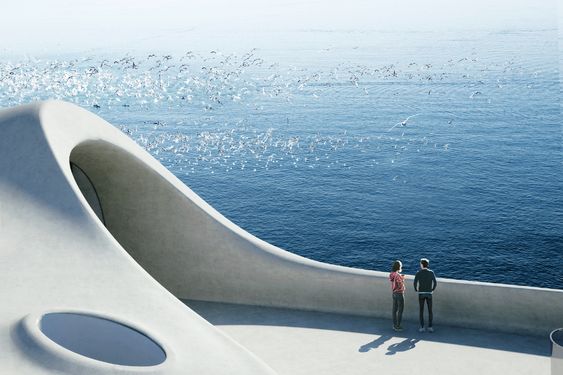 Check out other works of this extraordinary architecture studios, because these projects are giving all of us a glimpse of how the future will look like!