Ananda House, a home and yoga studio in Southeast Brazill. The modernist building is an exemplar of contemporary Brazilian architecture. Stemmer Rodrigues architecture studio is the master behind this home and yoga studio with brutalist flair and blissful beauty.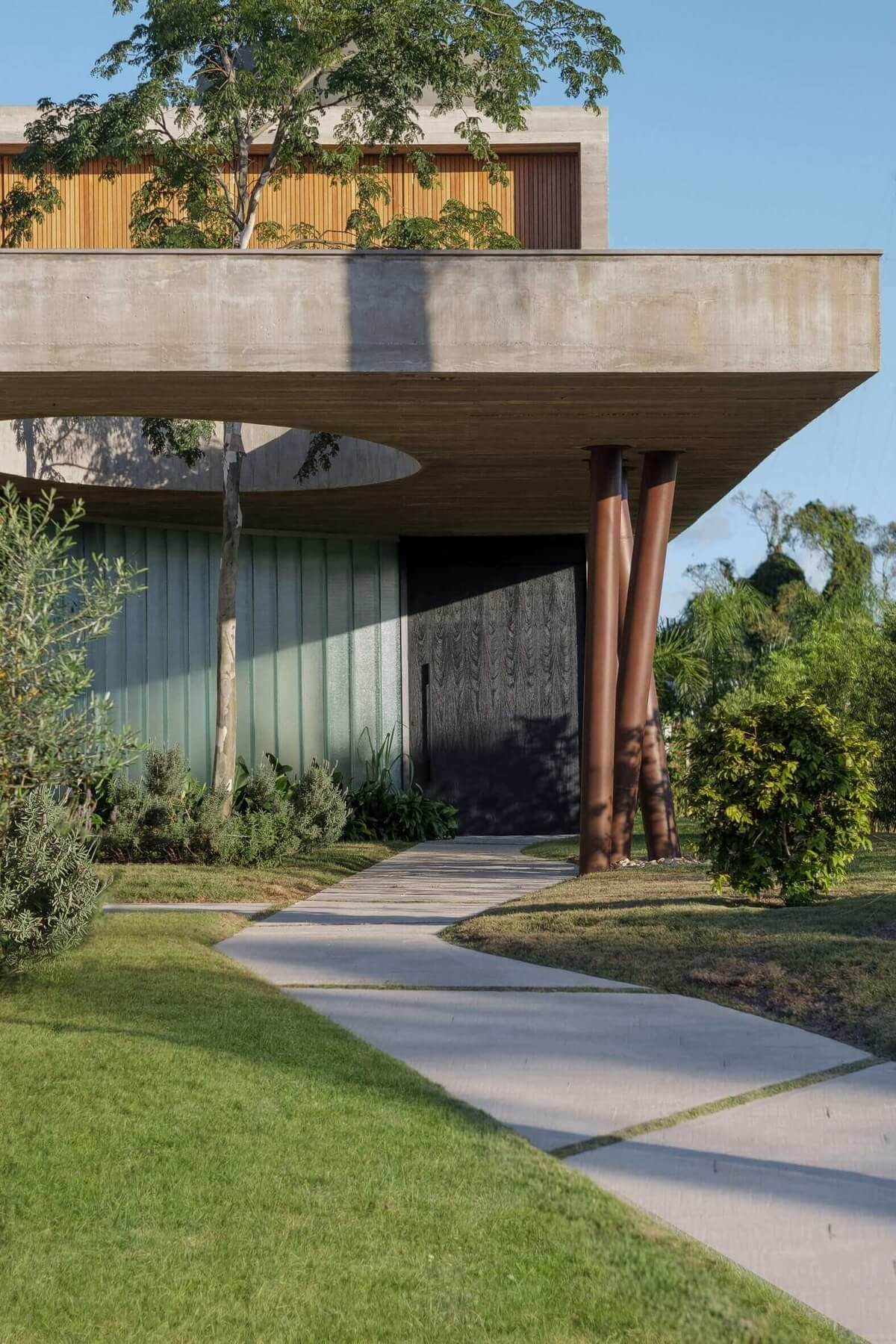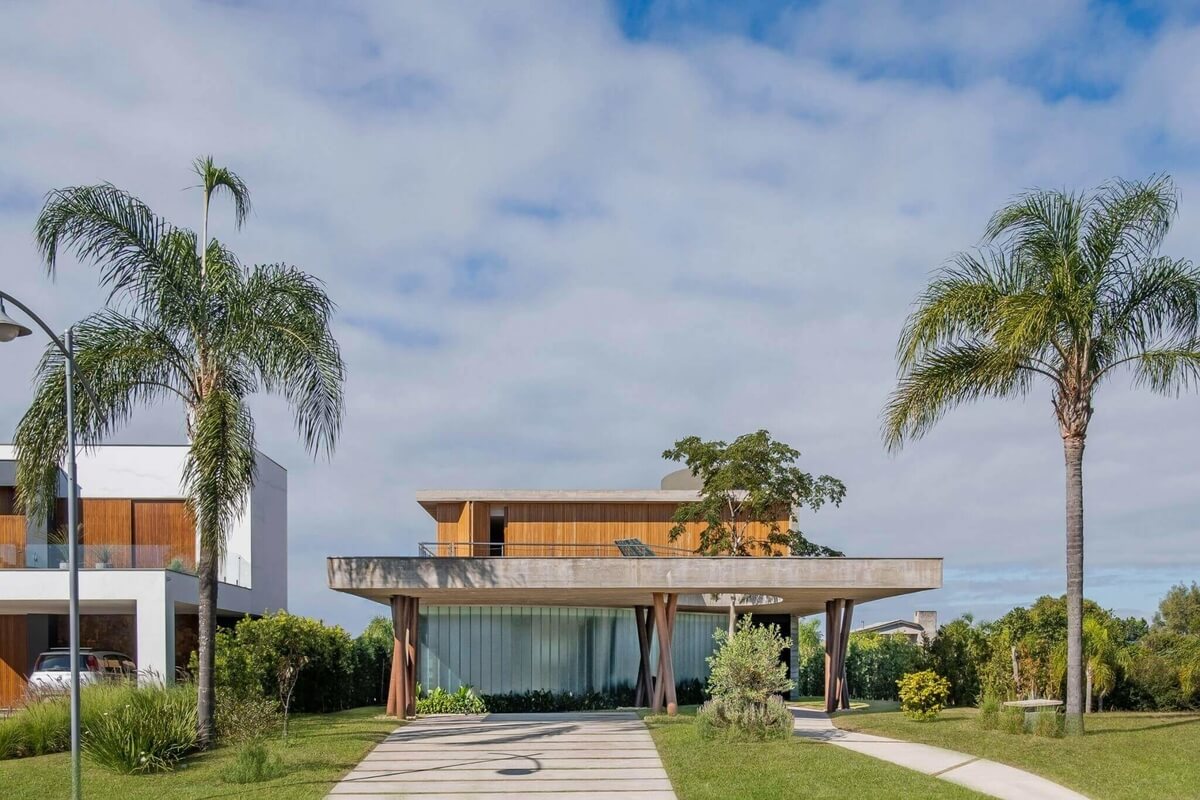 HOME AND YOGA STUDIO
The briefing was a place where the owner of the house could live in bliss, that was overwhelmingly intimate and cozy. At the same time, the yoga teacher and owner of Ananda House, the home and yoga studio, wished it was functional and welcoming enough to receive students for meditation and yoga classes.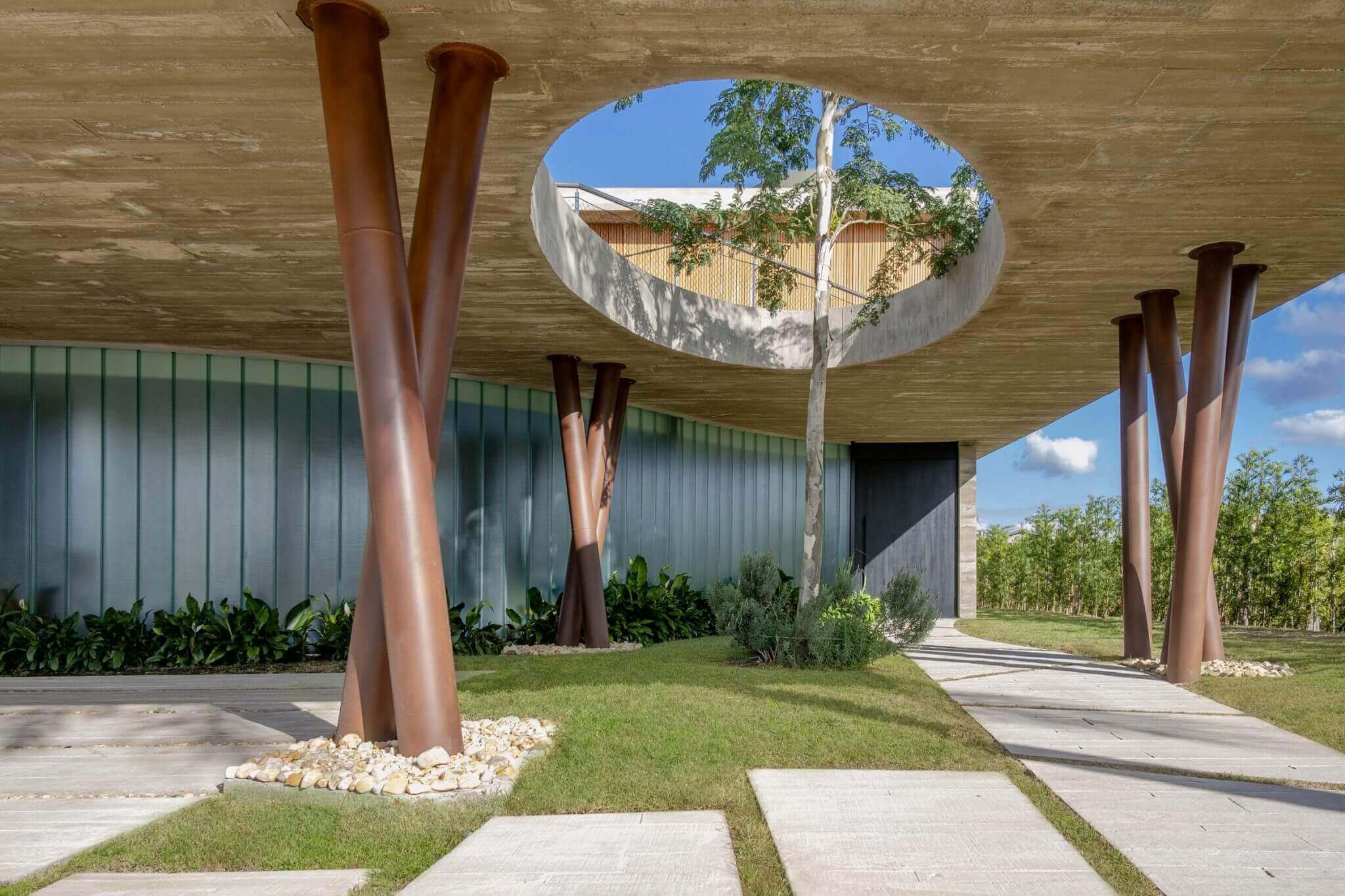 Stemmer Rodrigues designed a building on a rectangular plot whose exterior consists of concrete, glass, and wood.

On the first level of the house, a leafy tree rises up through a circular opening on the concrete roof. The landscape coexists with the man-made masterpiece. In the same way, the residence of a yoga teacher and their studio collide coexist in the same space.
Above the concrete roof with the canopy, there is a terrace with a cumaru wood wall. On the highest level, there is a cistern for rainwater collection. This is a house that looks for being self-sustainable.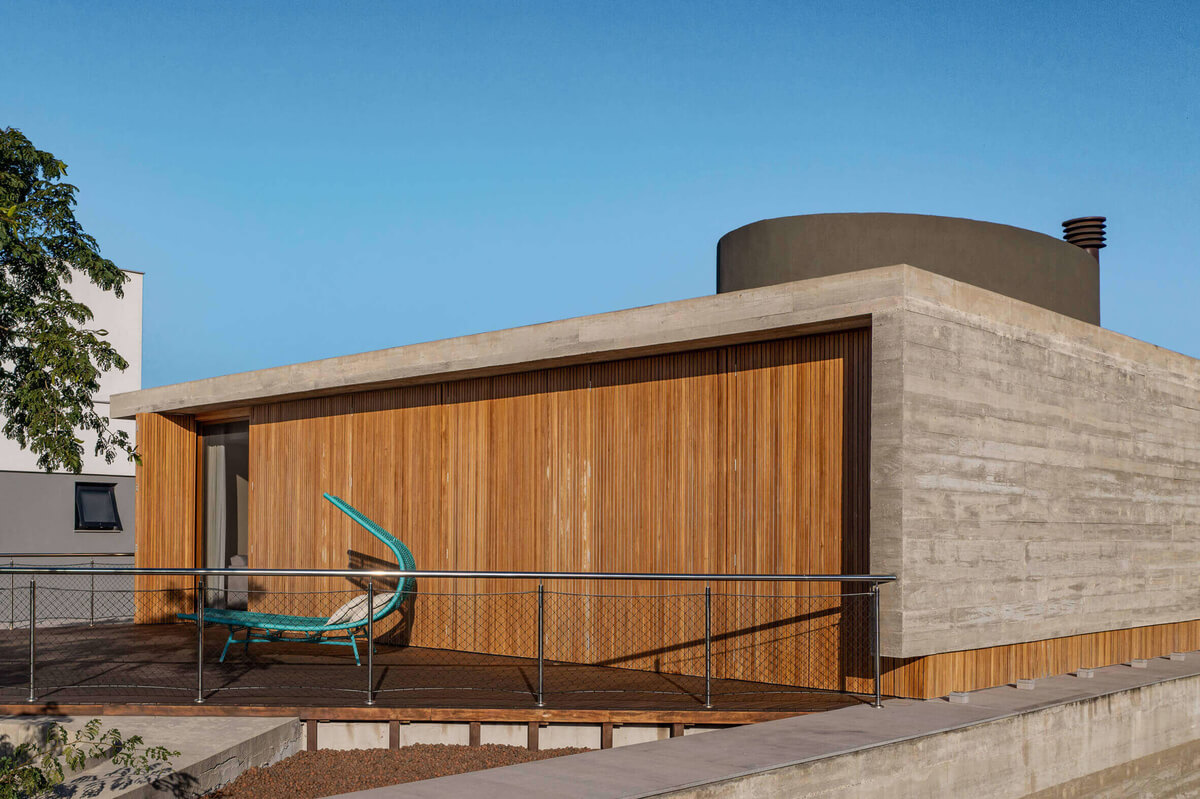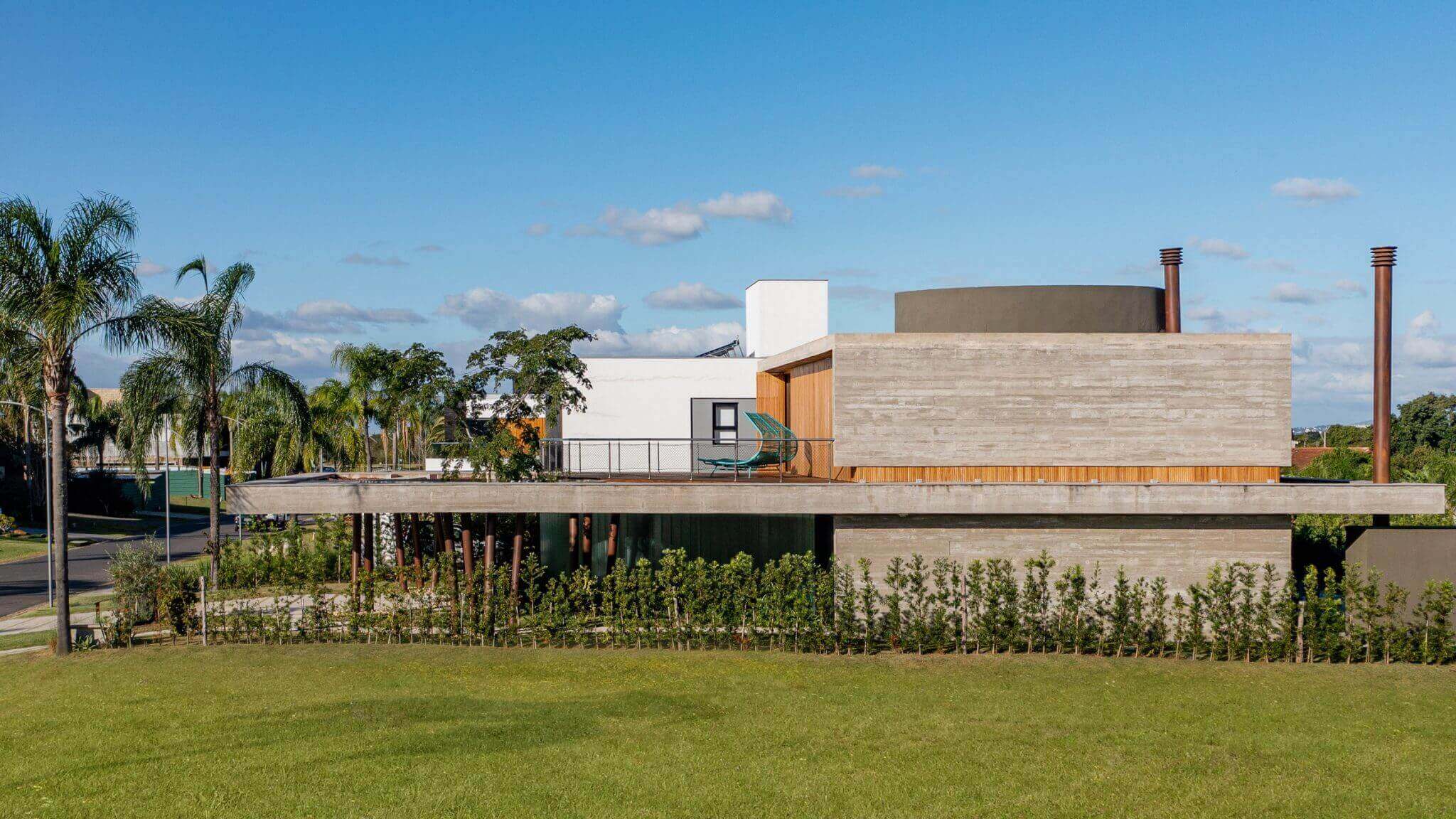 The yoga studio is on the ground floor – a dynamic room with curved shapes and frosted glass doors from which natural light enters, invading the home and yoga studio.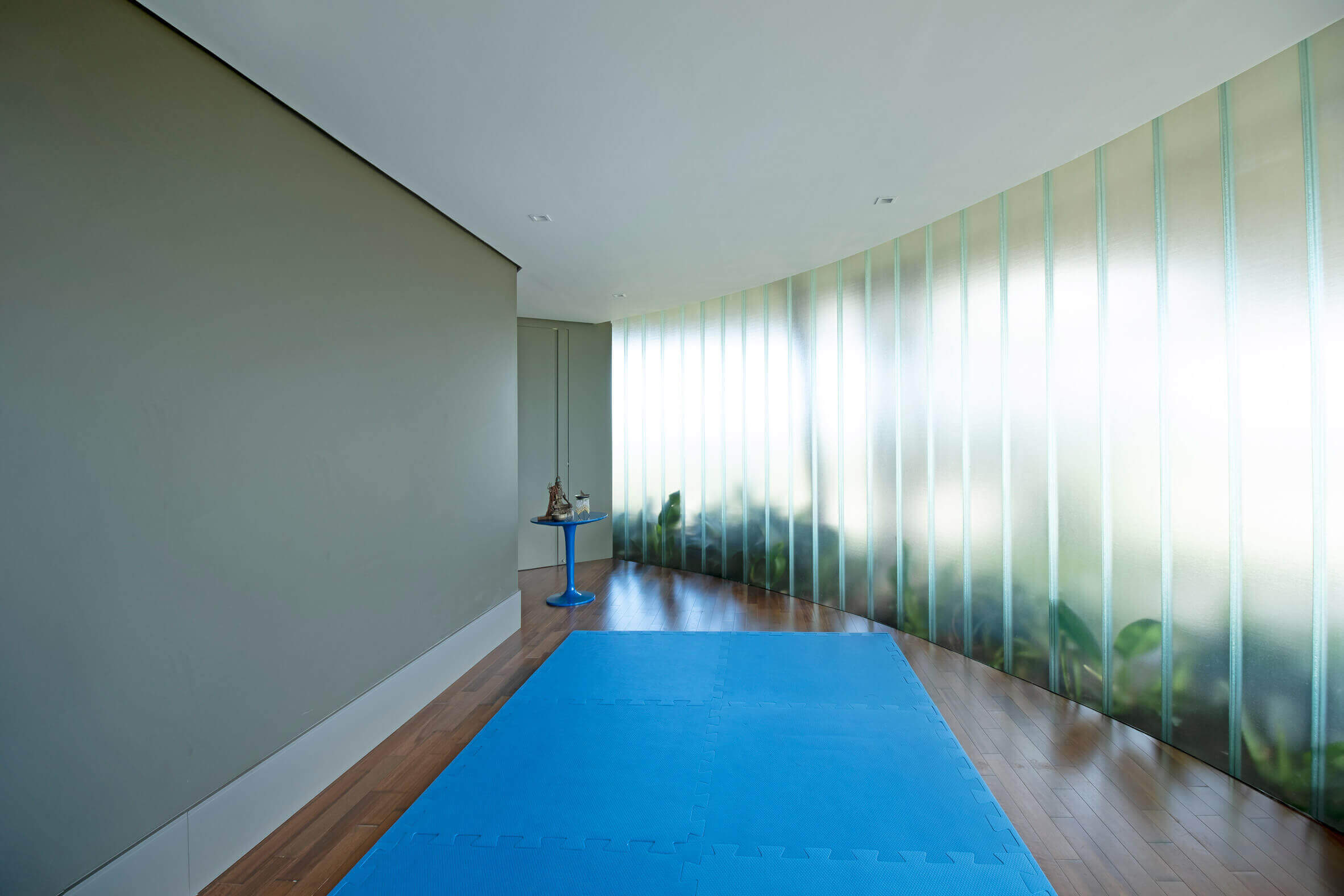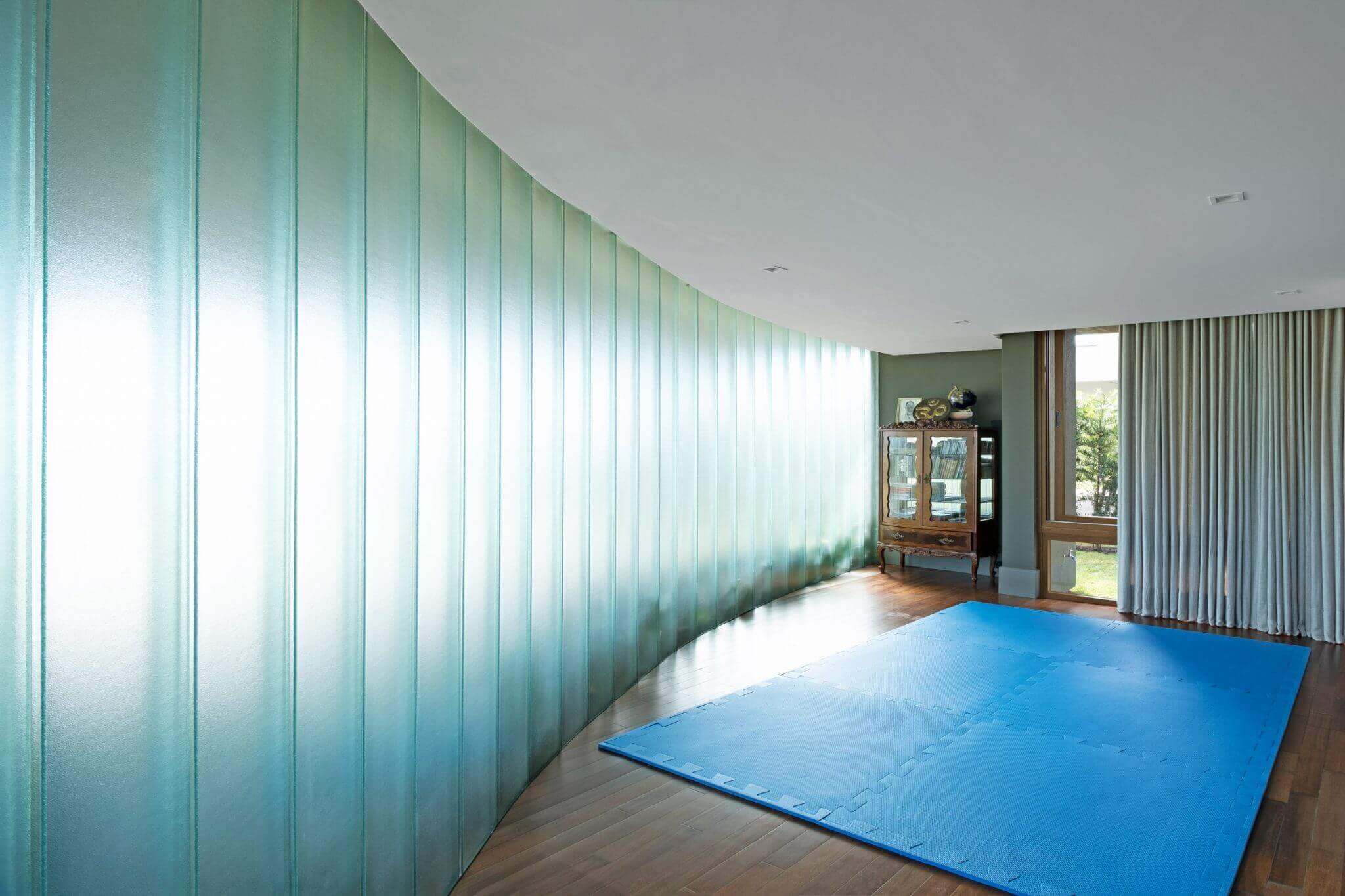 It is also on the ground floor that the main social areas of the house are, namely kitchen, dining area, and living room. The ground floor opens up to a marble terrace on the courtyard where the owner of the house can entertain guests.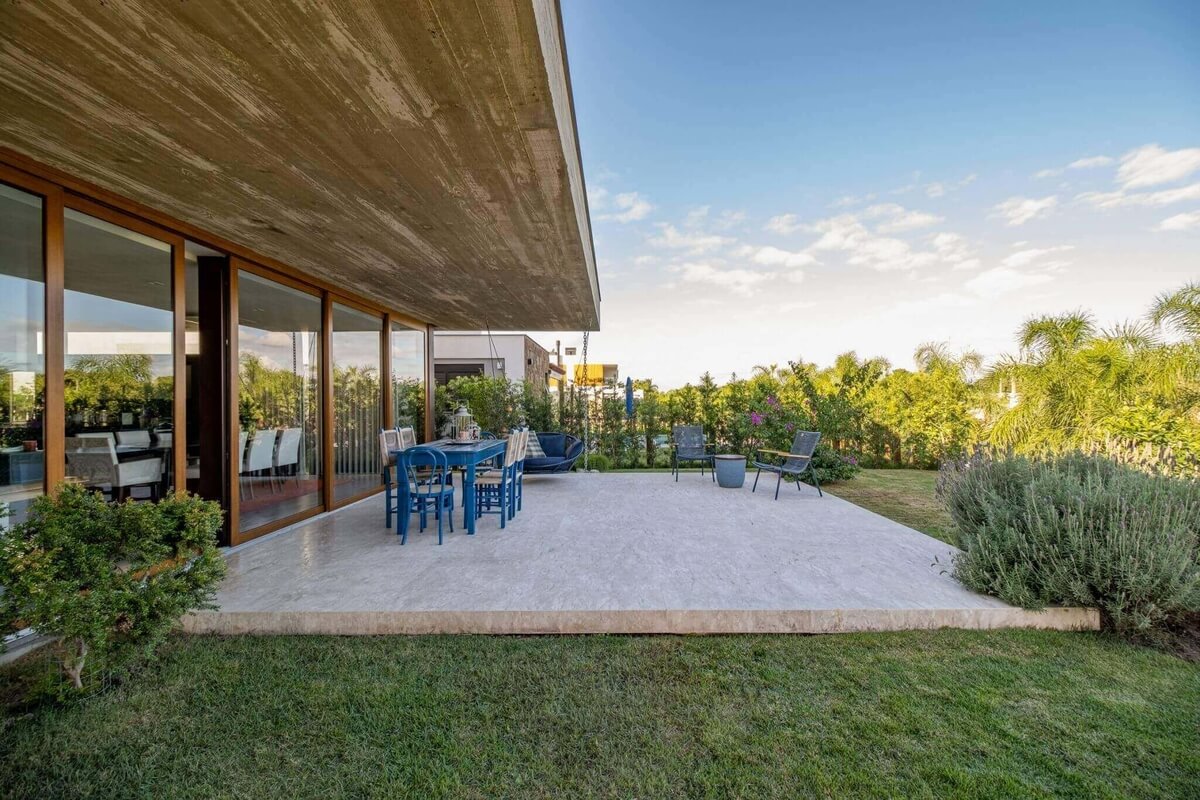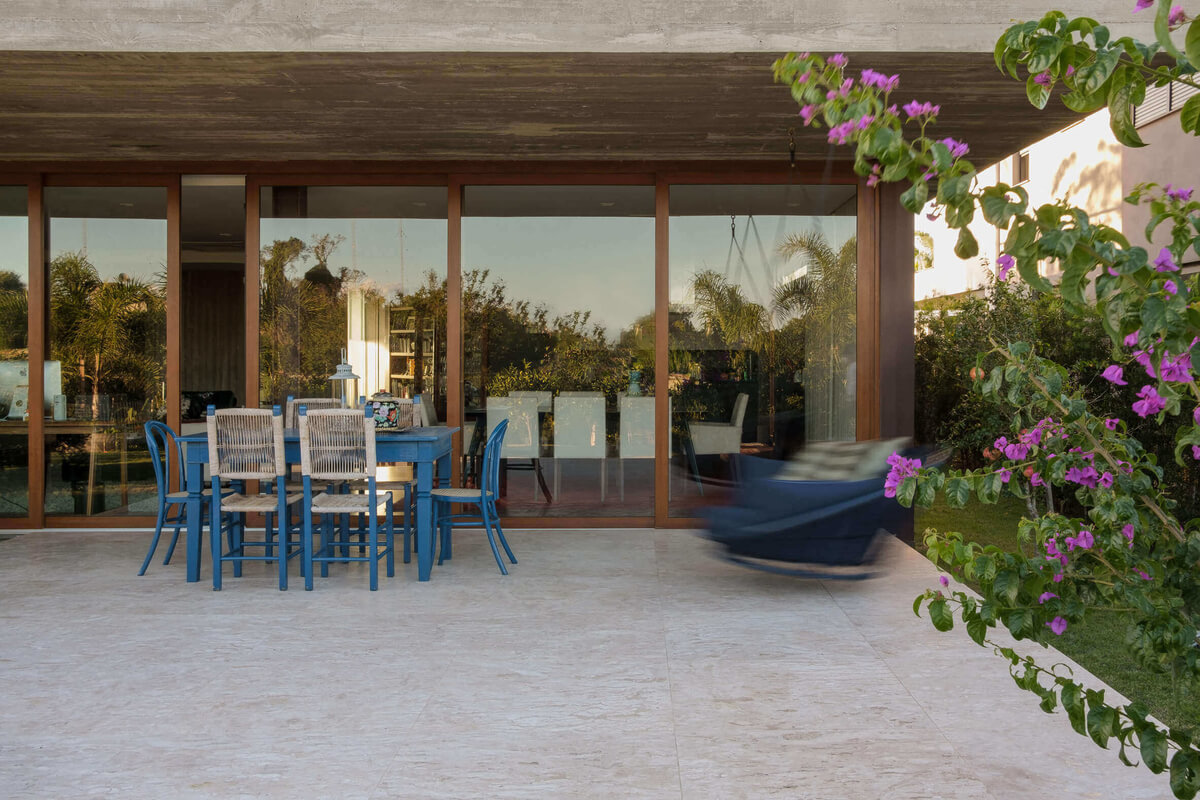 Discover other wellness rooms in exceptional residential projects with our article Wellness Rooms From Top Residential Projects here.
For designing exceptional homes and wellness rooms download the modern furniture catalog of Hommés Studio.

Source Dezeen