For designer Sandra Nunnerley, a "home's interior should always be site-specific". In this article, you will get to know a creative ski chalet built on a Mountain in Aspen transformed into a comfortable and luxurious spot.
Despite most of the design is her own, Sandra refuses to take full credit for all the chalet's details: "I actually inherited the project from Alan Wanzenberg, New-York based architect."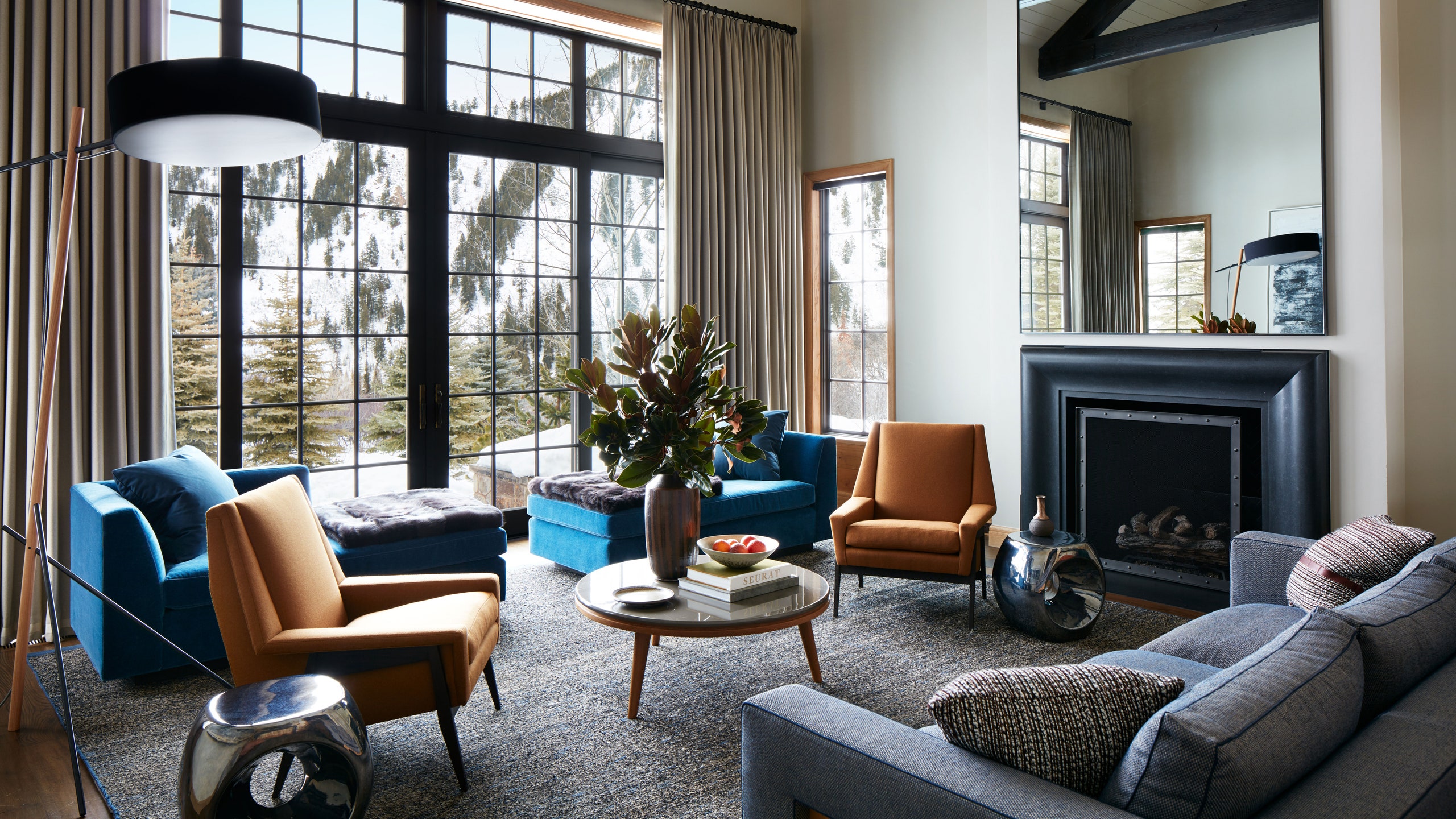 In this chalet built literally into the side of a snow-drenched mountain, nature has a lead role in Nunnerley's intentional design choices.
For this project in Aspen, Sandra's inspiration came from the surrounding mountains' natural ruggedness and the pre-existing home's wood details. I wanted to continue the warm and welcoming feel and infuse the house with elegance and mobility" she says.

In the seven-bedroom home Nunnerley began first step with a tactile feel via soft-to-the-touch fabrics.
After that, was the color choice, which is a very important detail to make a statement on the walls. Creating the perfect shade is a part of the process where the designer custom mixes with her own paint colors.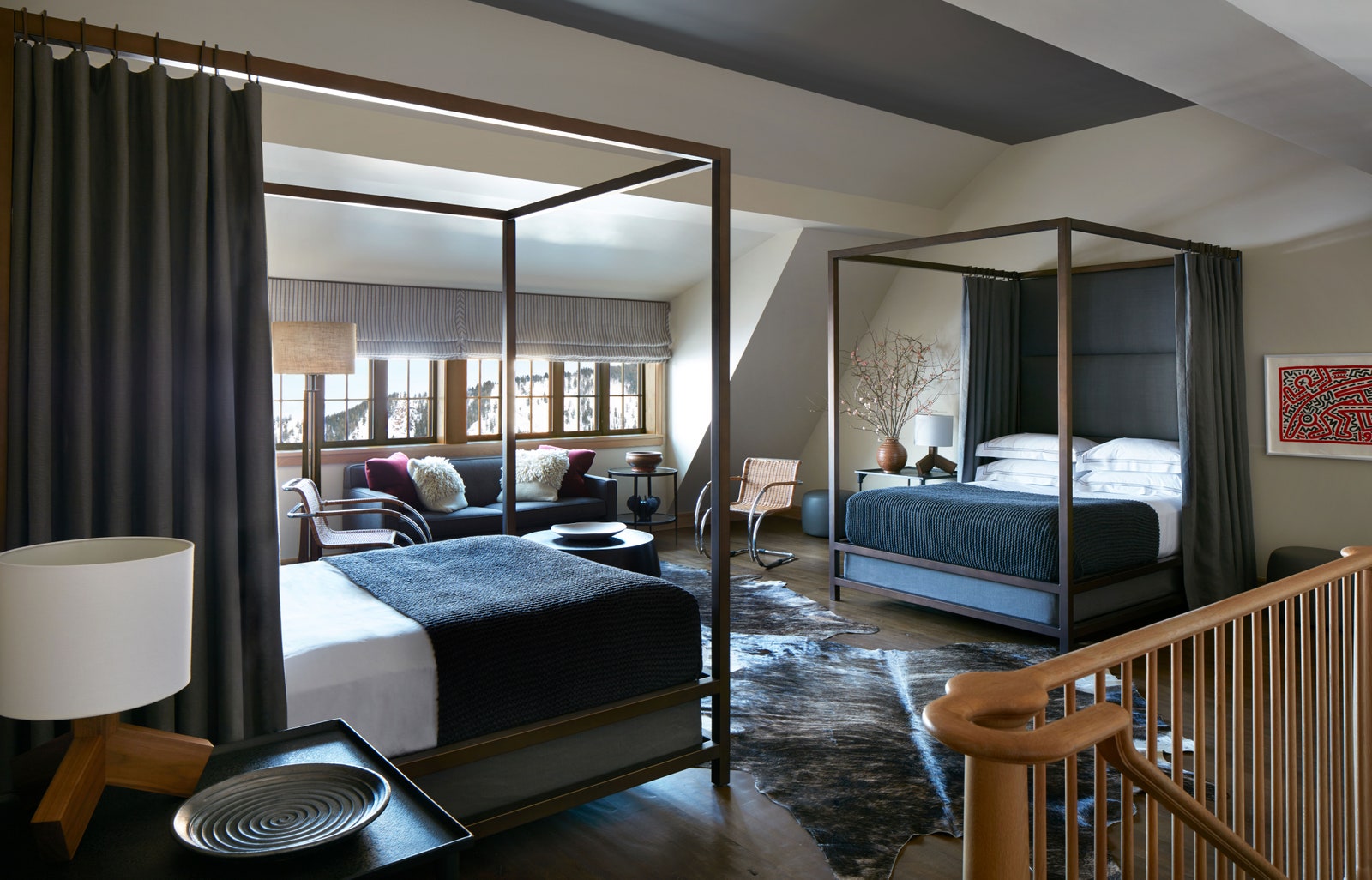 Throughout the complete home, the designer binds the walls in earthy shades, creating a unique cozy feel in each space. The dining area was designed to be informal and comfortable for the family and their guests to drink a bottle of wine and sit there for hours to have a slow-burning dining experience.
In the entryway, Nunnerley chooses a Blue Spruce, a tone that opposes the wood floors and white oak half-paneled walls. "It's all about a unique play between colors", she explains.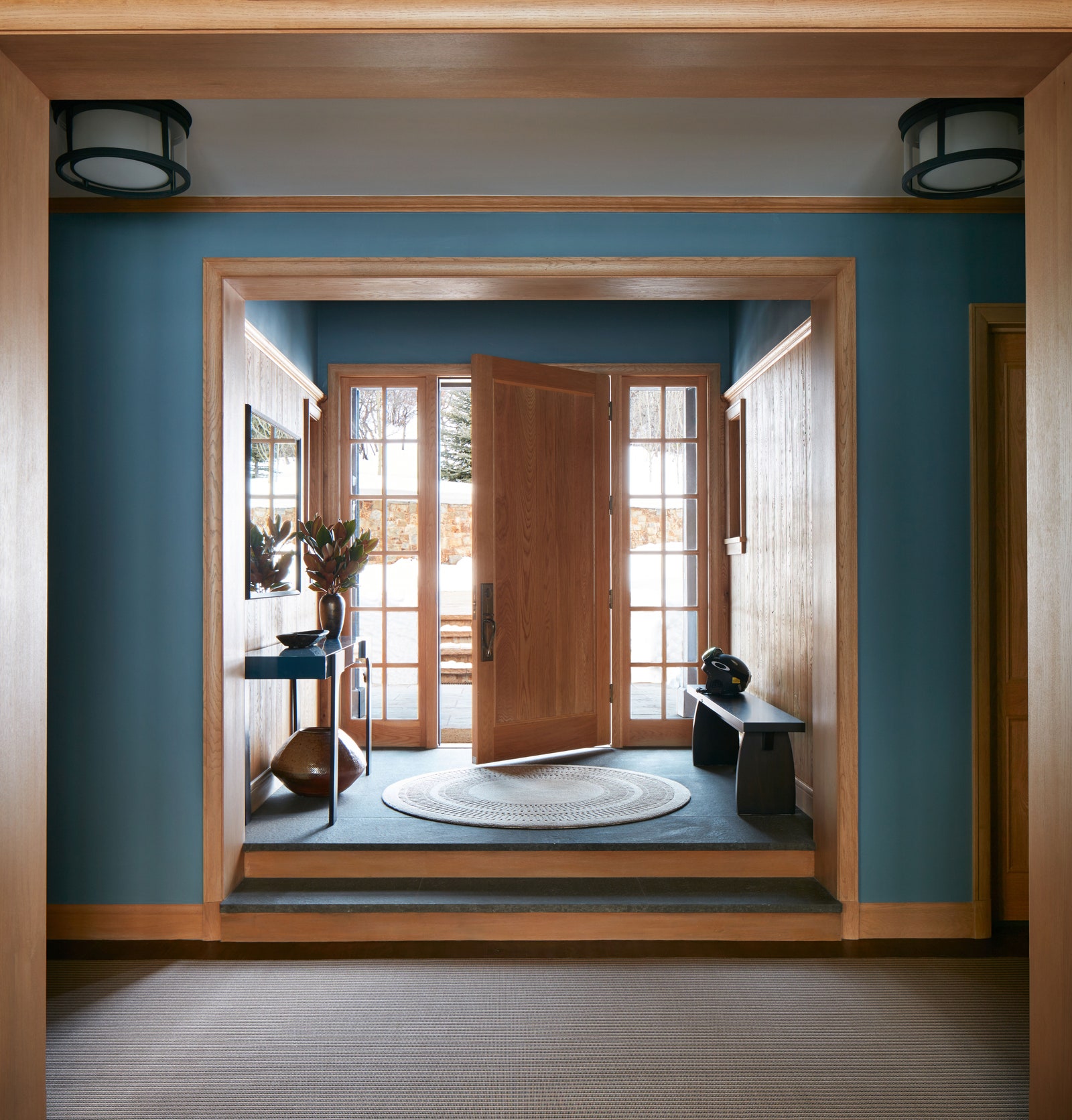 Her main goal for this vacation house was to create a space where both the family and their guests could feel comfortable and relaxed. "Nothing is precious in this house, everything is mean to be used and loved", she says.
For the ones allergic to the cold, we hope that our article made you change your mind and you're thinking about a creative ski chalet built on a Mountain in Aspen. Visit our website and take some ideas for it.

Source: Architecturaldigest, Sandra Nunnerley
Photos: Stephen Kent Johnson