Just two and a half hours away from Manhattan, this eclectic, modernist Eden farmhouse strives for attention. With its eccentric colors and very bold and modern approach this countryside retreat design is almost never seen before.
This beautifully unique farmhouse belongs to an eBay executive, Bradford Shellhammer. He loves art and design and as you will notice, colors. He came up with this exquisite approach to the design of this 13-acre, three-bedroom farmhouse and the property's eight additional structures.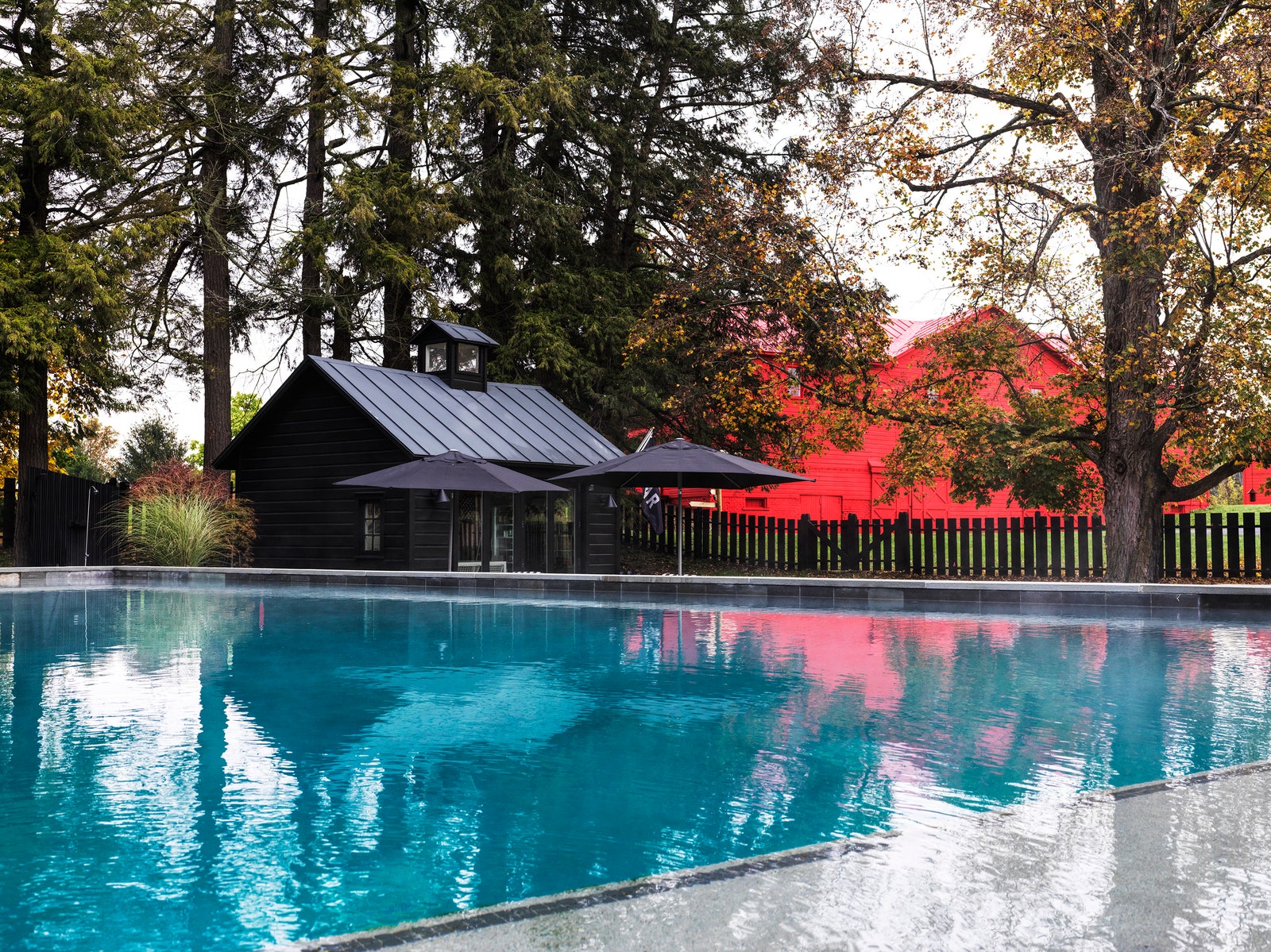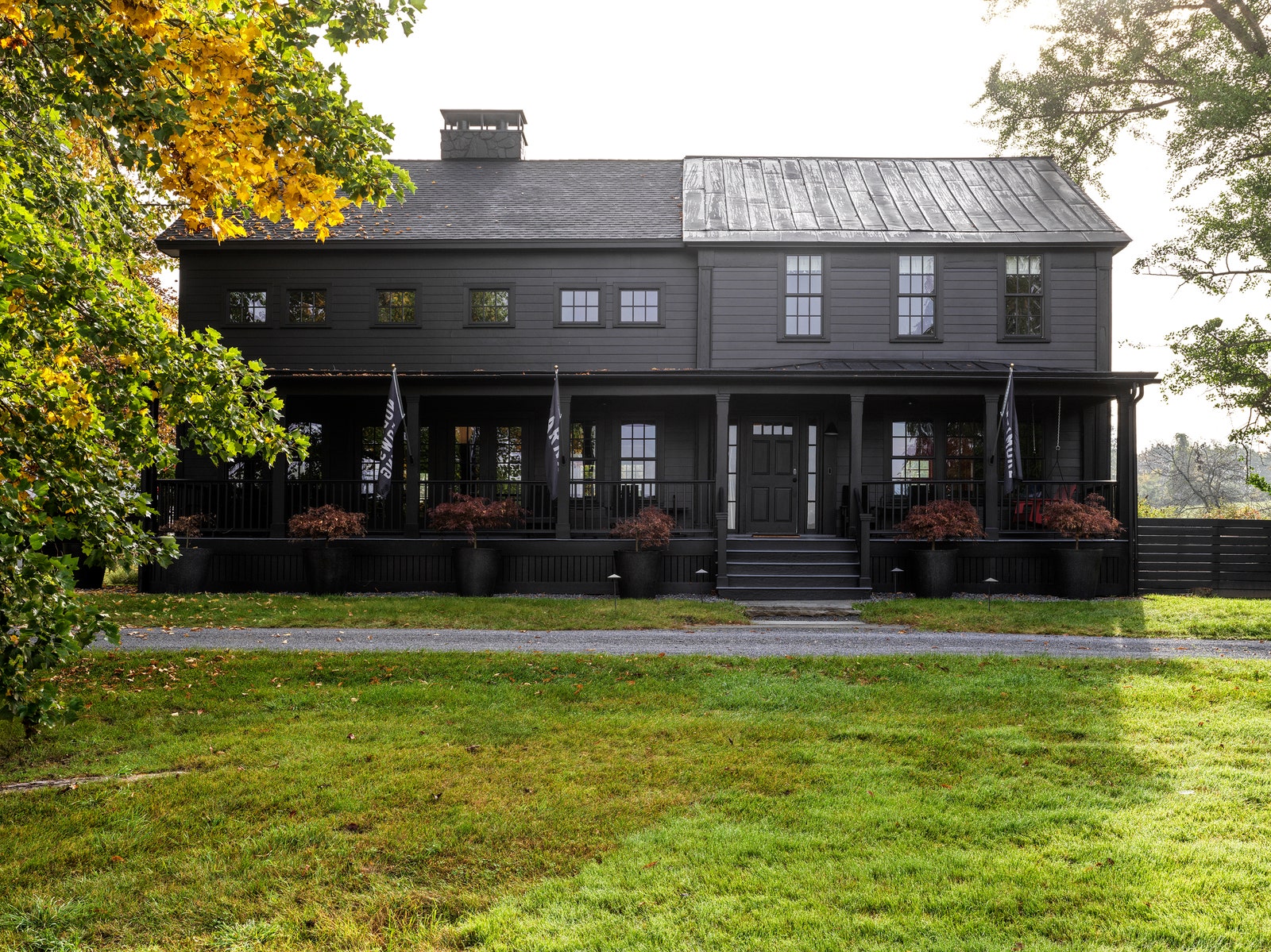 These facades have a modern twist to them, unseen in these type of farmhouses. Color of choice for the them is black and red. The main farmhouse facade also in black, kind of looks like a wrap for the colorful interiors.
The protagonist- color
Colors are the star of this design, exterior to interior they make this place to be what it is. According to Shellhammer the idea came from the light that hits the barns in different interesting angles. The light makes the colors in the interior change throughout the day.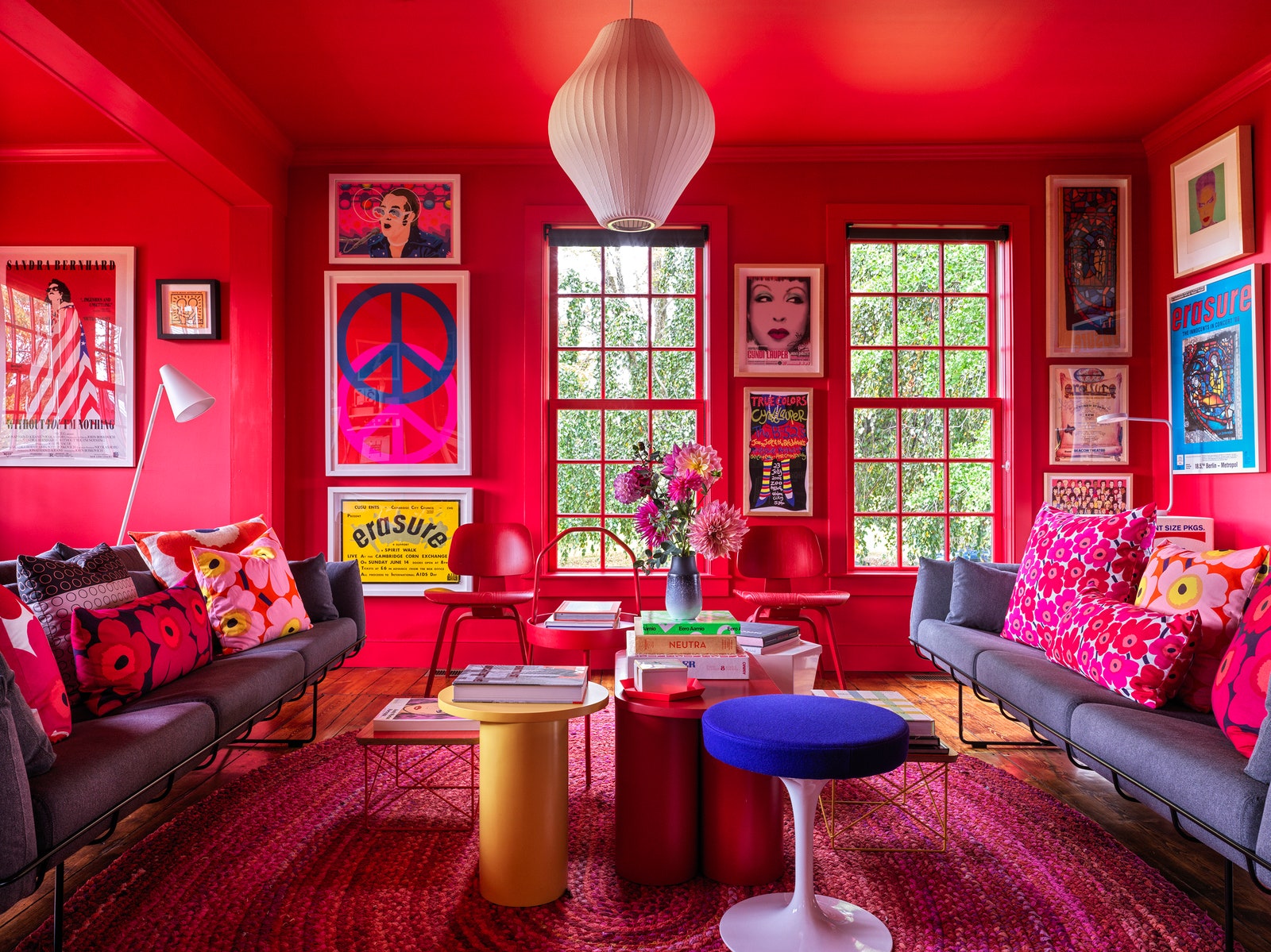 The real magic happens when you step in, in the hot pink living room full of Shellhammer's design treasures, or in the kitchen and dining area. Every space you enter calls attention and inspires with its uniqueness.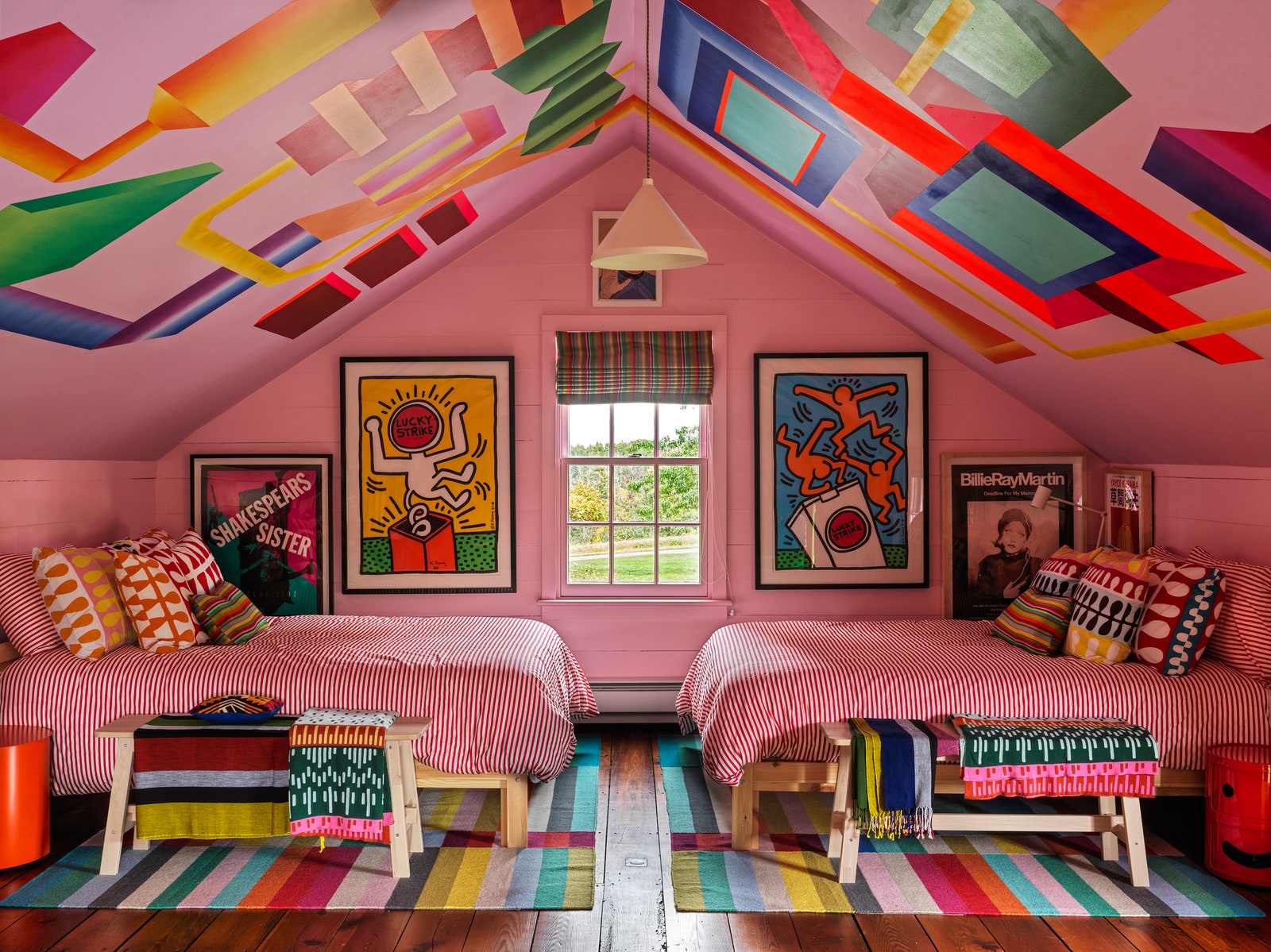 The glossy yellow staircase looks like candy flowing down. These stairs invite you up to the bedrooms which are mesmerizing spaces in the second floor of the house. The other spaces in the house, like the bedrooms, showcase the Bauhaus-inspired neon ceiling murals and more of Shellhammer's eclectic art collection.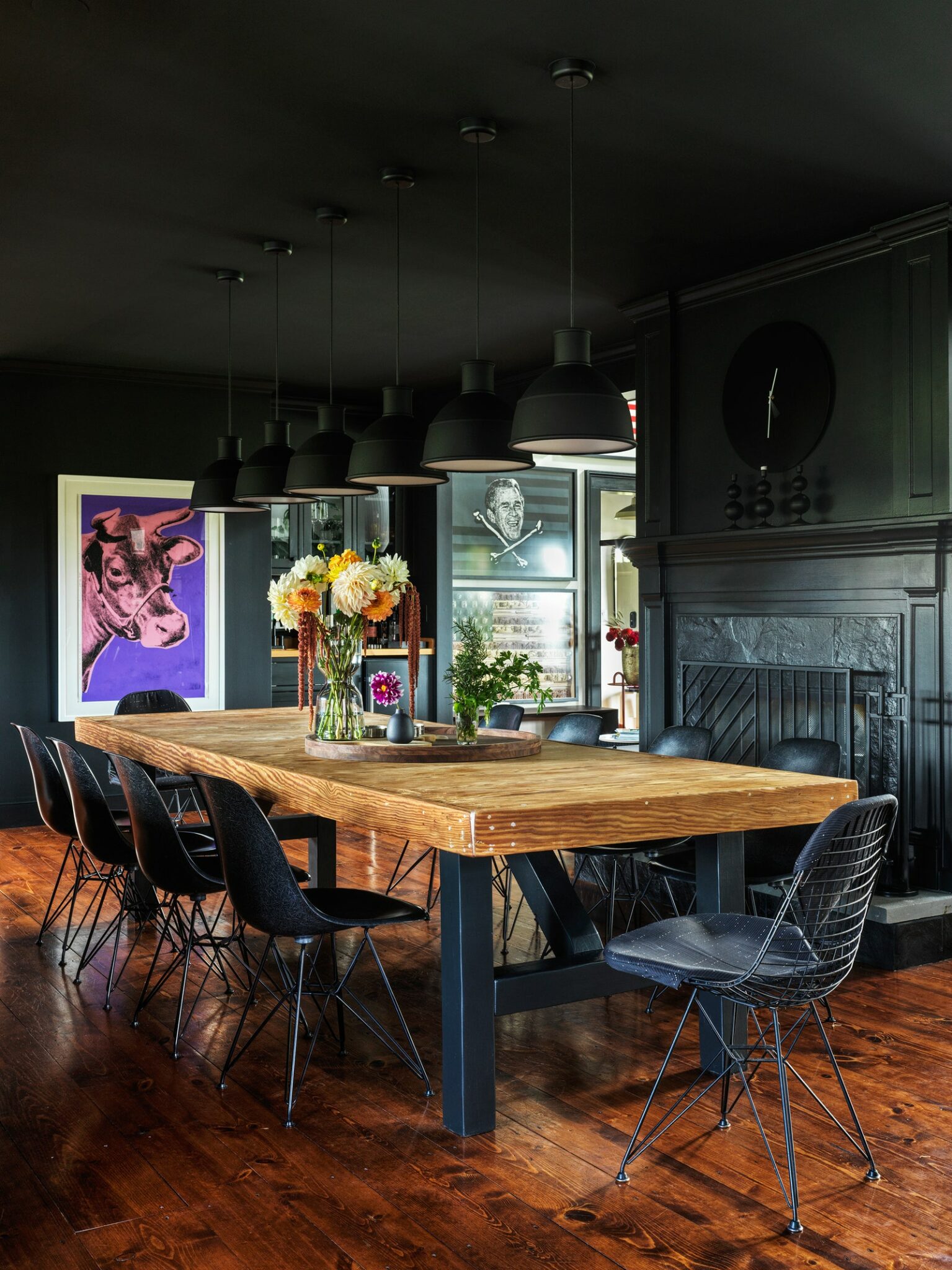 This farmhouse design is an inspiration and an invite to follow your instincts and to believe in your ideas. According to Shellhammer this design wouldn't be what it is if it wasn't for him following his instincts. A great inspiration for us to stop being indecisive and not trust our ideas, but love and embrace our own personal style.
Source: AD
Photography: Chris Mottalini