A home decor where art is the main element, this is the fantastic artsy penthouse from the collector and real estate Jorge M Pérez, where modern and artistic styles meet.
In most homes, art elements meet interior design to complete the final look, like the last piece that makes a space glow. But in this artsy penthouse, the story was different; here, the art was the central element of the home decor.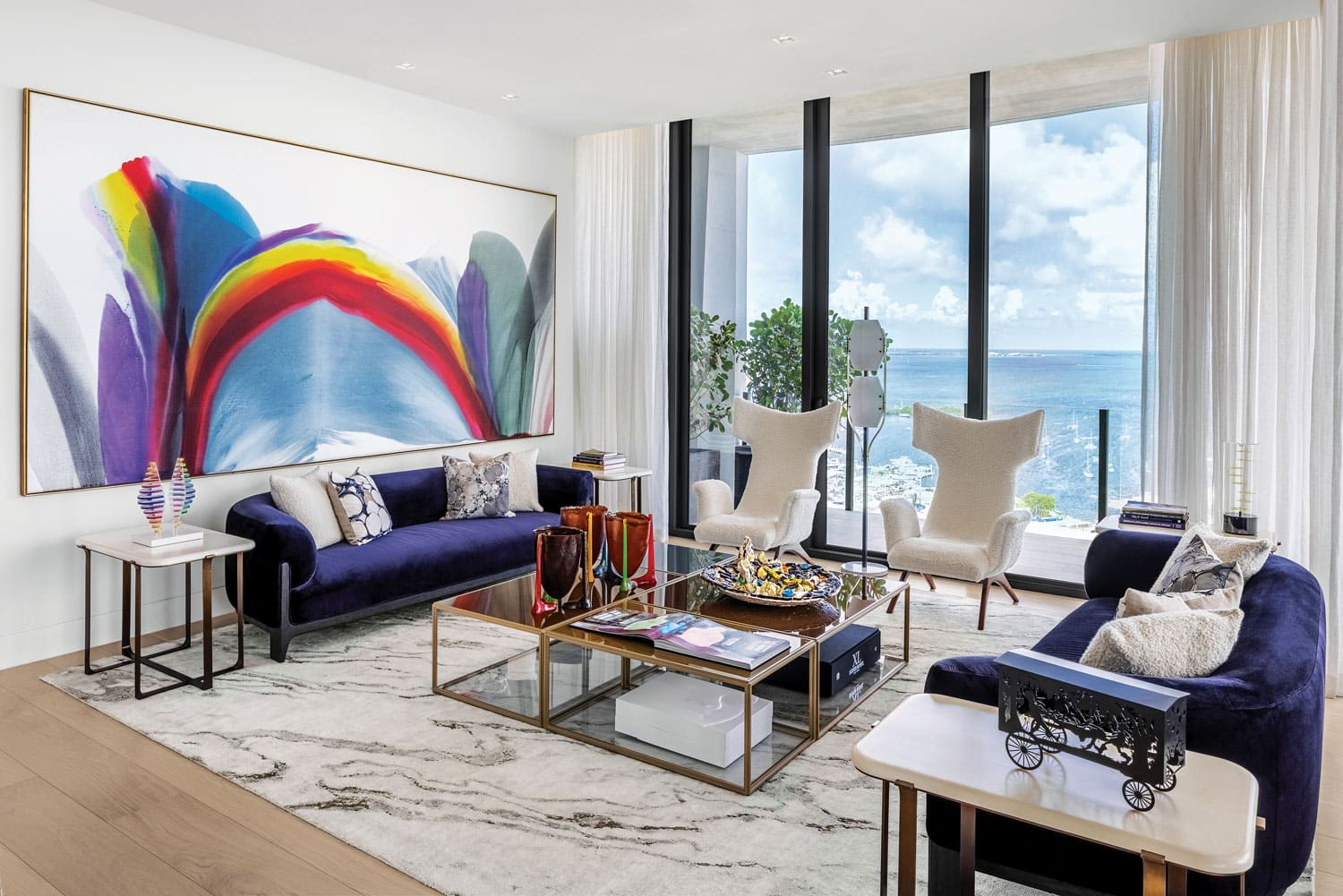 To understand this home decor better, we should point out that this artsy penthouse is from one of the most significant art collectors, Jorge M Pérez, who since a young age preferred to have lithographs over rock posters decoring the walls.
Paintings and sculptures always surrounded Pérez and his family, but they lived in a baronial Venetian-style palazzo before this artsy penthouse. After more than two decades, it was time for a significant change- the family decided that they wanted to move to a modern and minimalist space- but of course, without forgetting the art collection.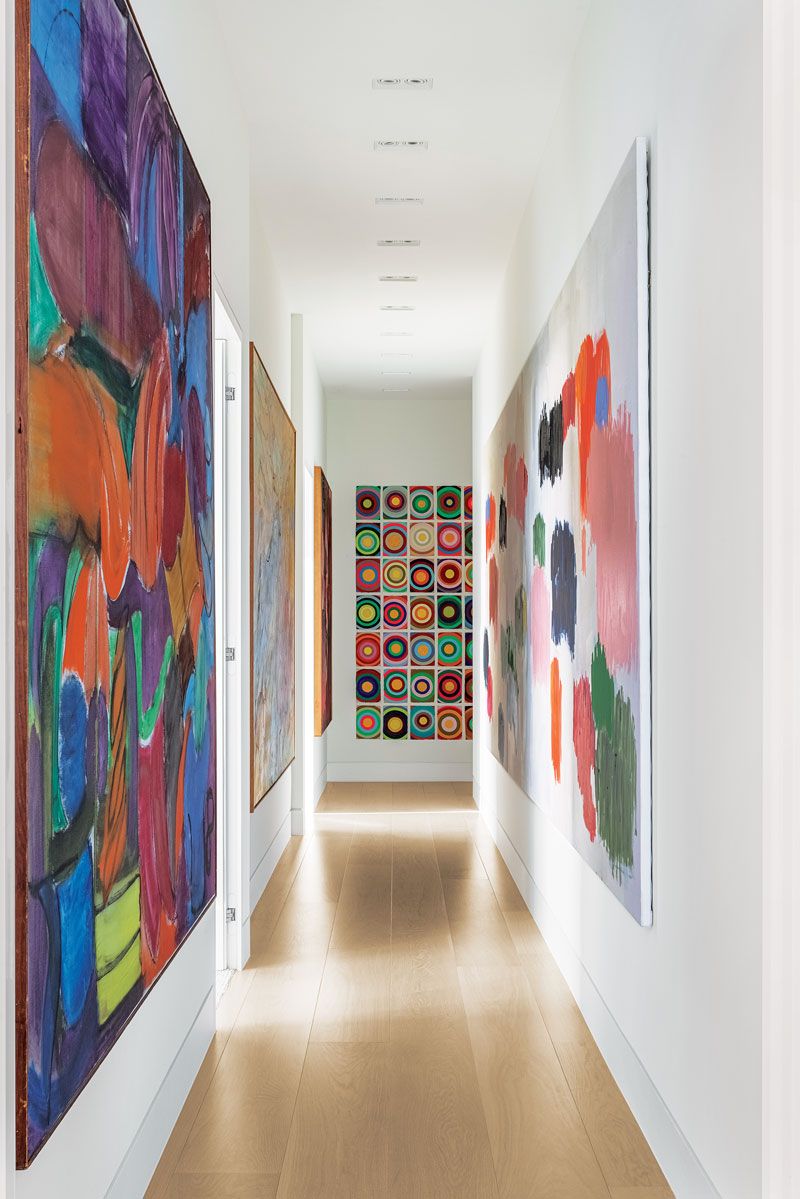 They find the ideal home for this vital transformation: a trio of residential towers developed by a design team. Shoheu Shigematsu from Rem Koolhaas was the lead architect, Enzo Enear was responsible for the garden, and Will Meyer and Gray Davis managed the interiors.
Art is in almost every detail here – from the inspiration for the building façade to the interior, where they help to give life to the home.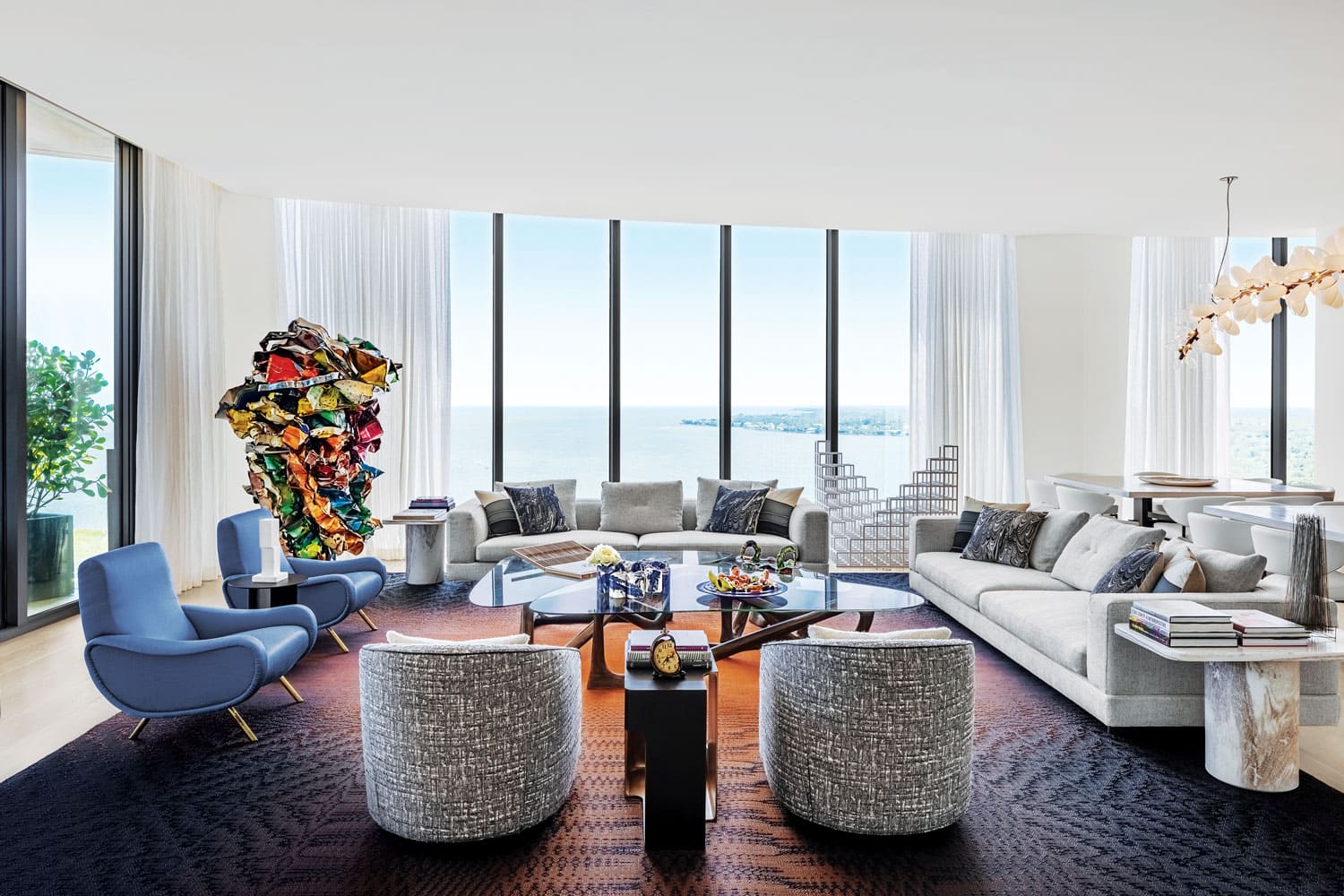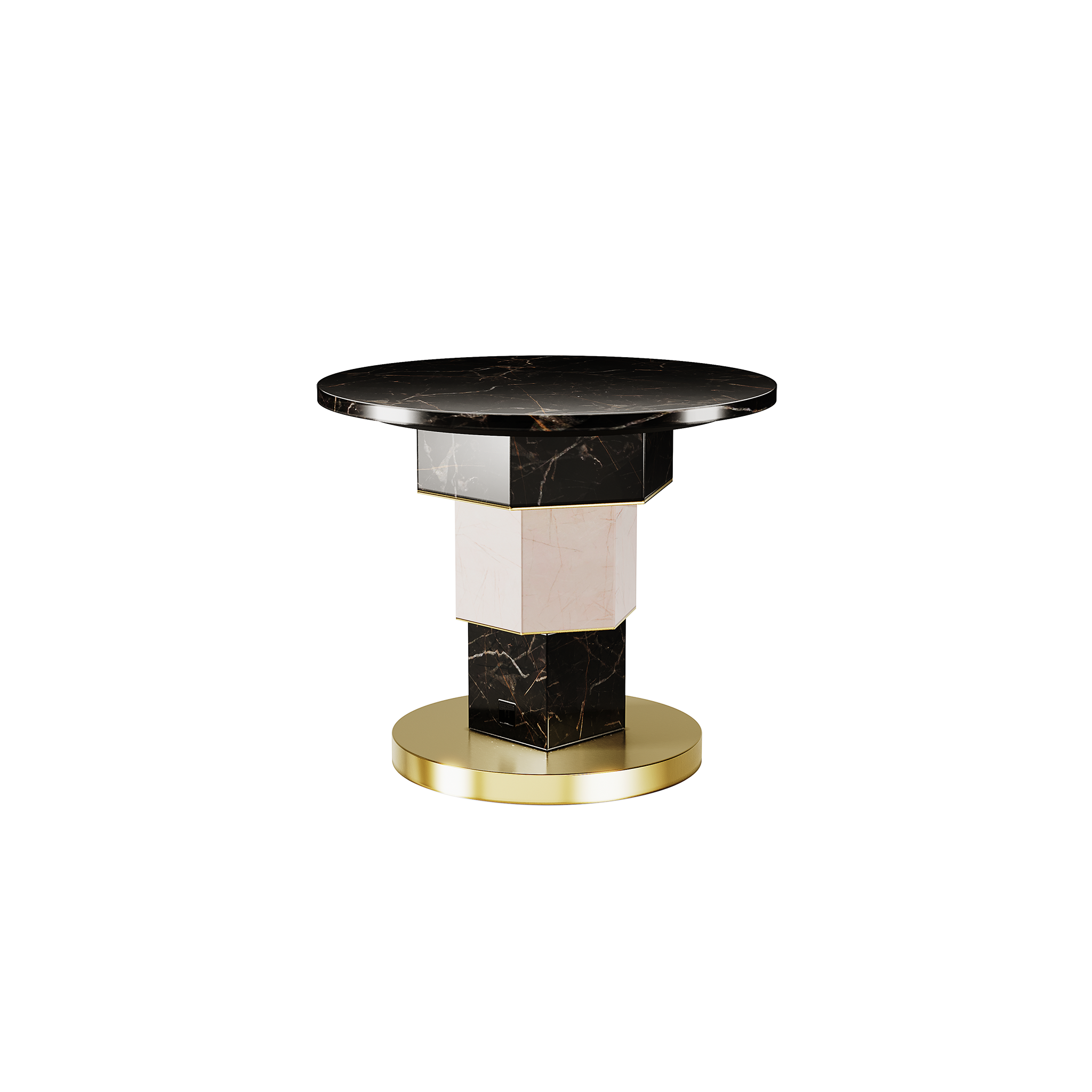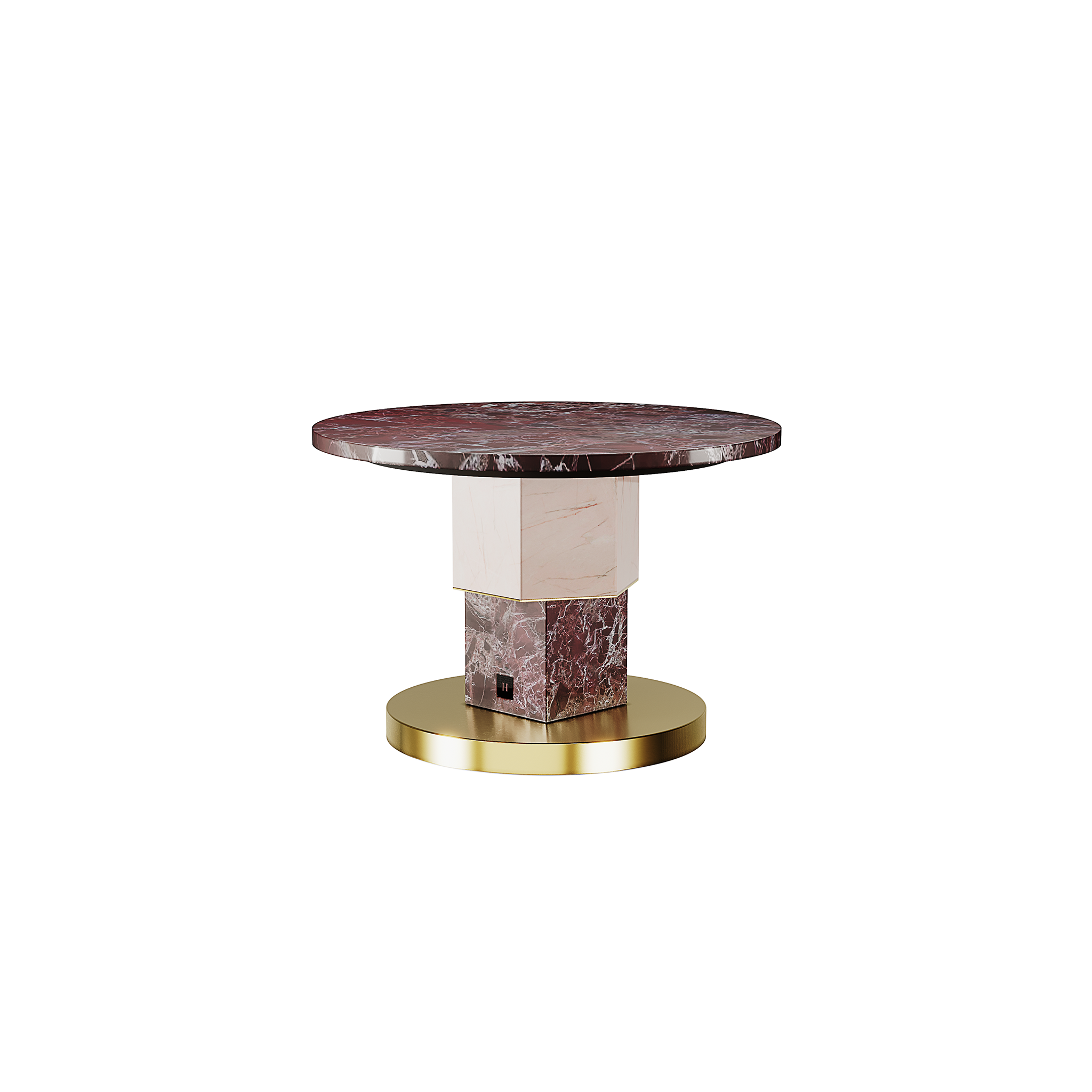 This penthouse is almost a home museum where the owners can live surrounded by their beloved art collection. The interior design work was more than hanging frames on the wall; the artistic elements defined the spaces.
Some central elements dictated the interior design process. For example, an outsize sculpture of crumpled metal was the main piece for the furniture choices in the living room.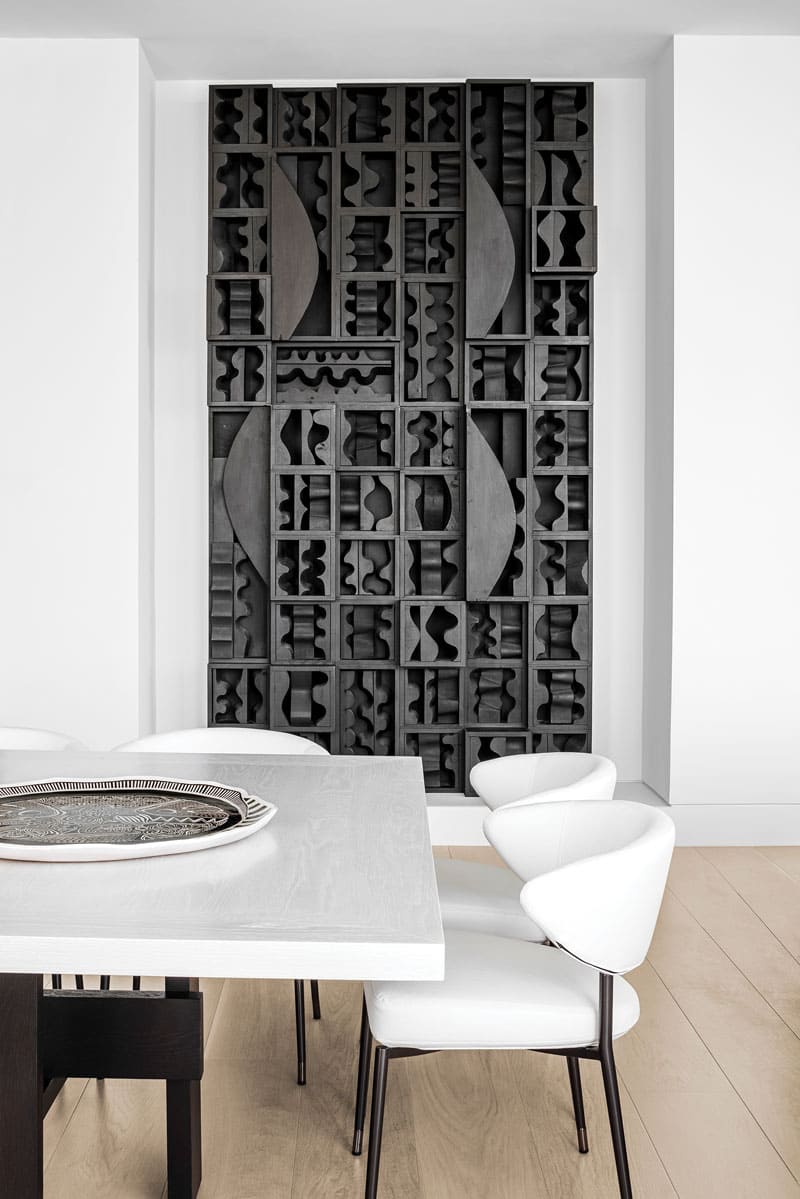 In the Office, the collection of football players took the room's attention. For this space, the interior design choice was to go with white walls and bold furniture to give harmony and help the art elements shine.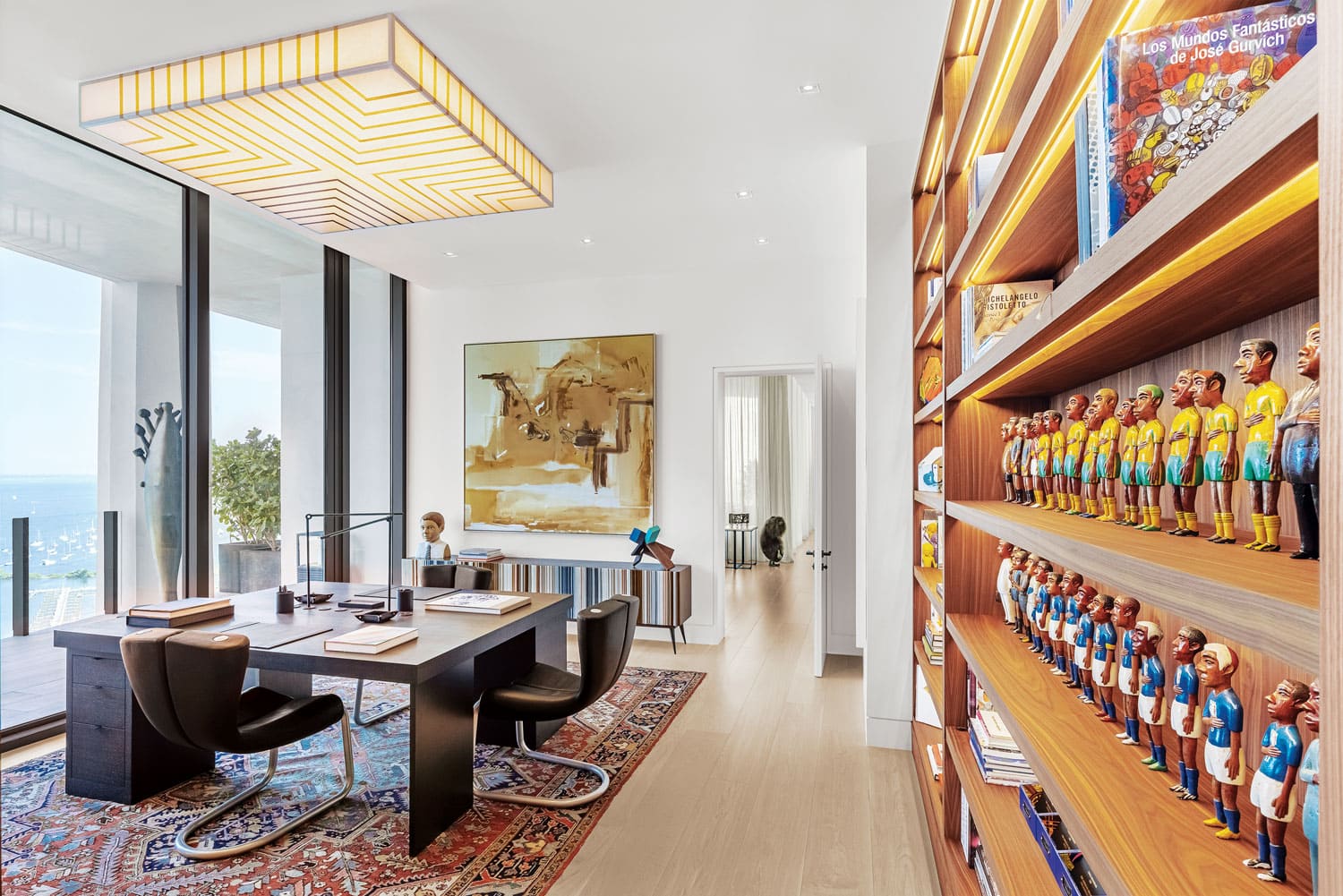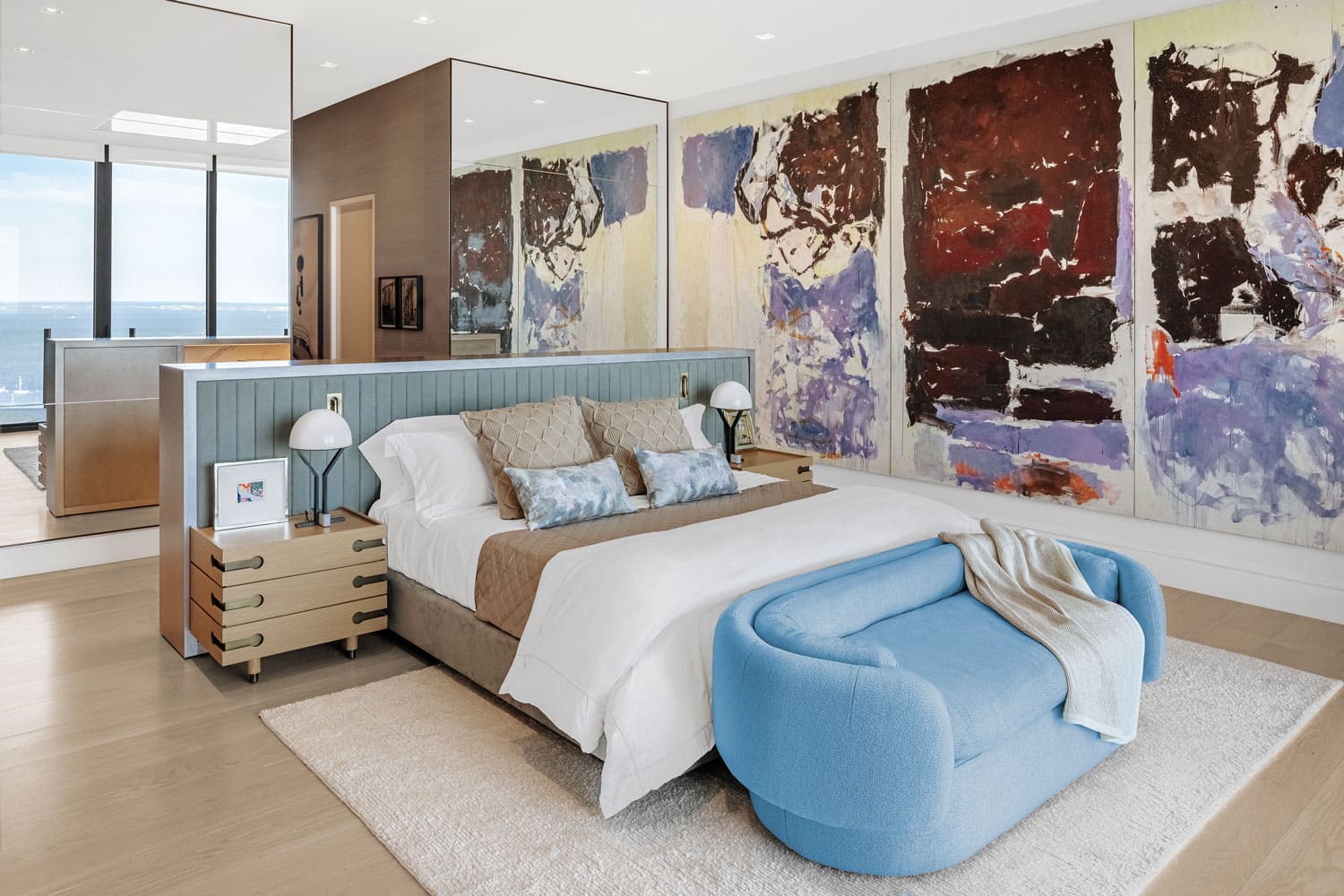 Another highlight of this artsy penthouse is the main bedroom, where one of Pérez's favorite paintings is the room's key attention point and fulfills the ambient.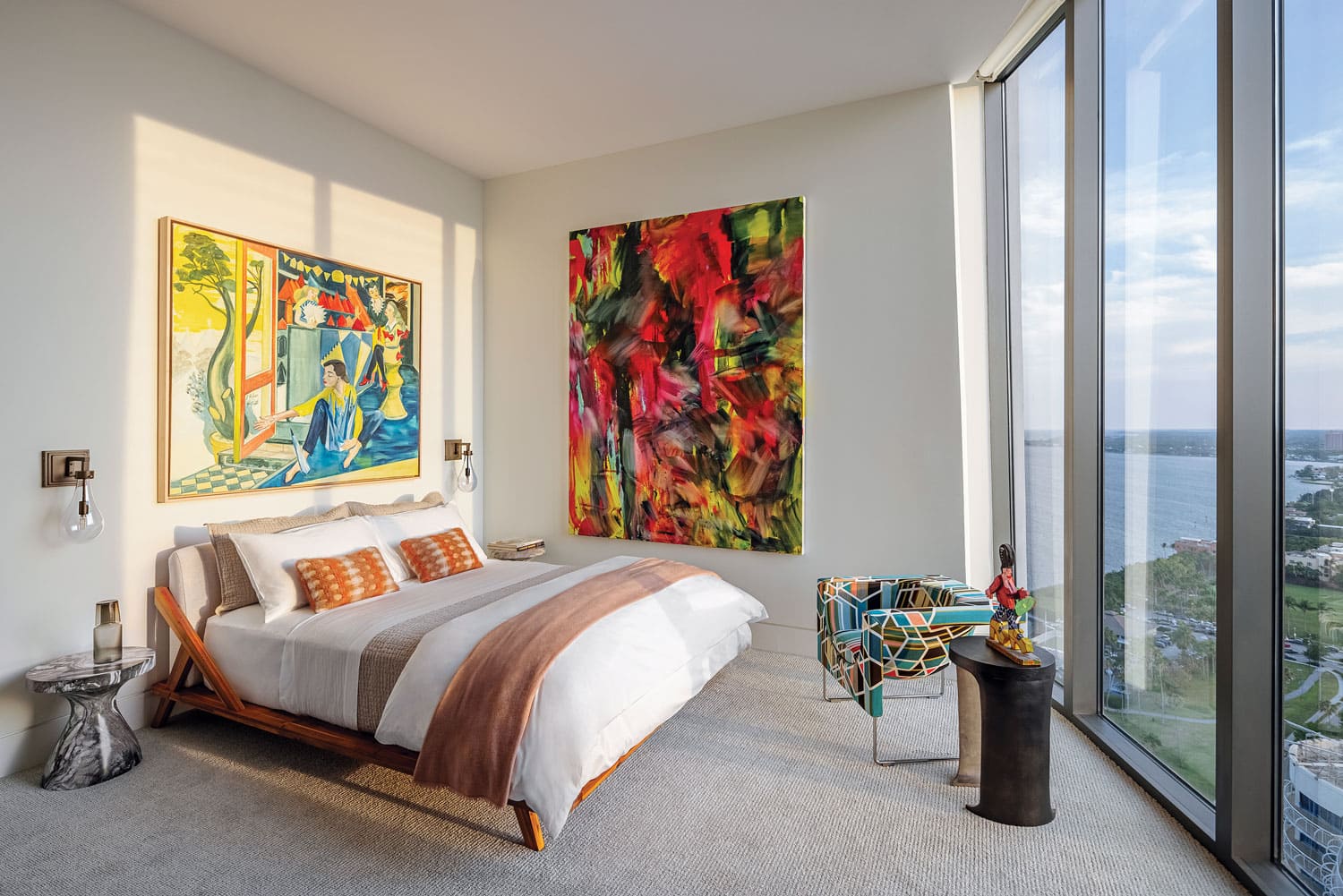 Although the art elements are the real stars in this apartment, the interior design gave this space a luxurious, comfortable, and minimalist vibe. After all, living with art is possible – and this artsy penthouse is the evidence.
DO YOU LOVE INTERIOR DESIGN?
If so, discover modern furniture and lighting designed by design lovers for design lovers. All you need is to download the Hommés Studio catalog. To complete your interior design project, choose the high-end homeware by ACH Collection.

Source: Galerie Magazine Photos: Kris Tamburello