Sometimes we need a key element to change the way a space looks. Here we have six stunning all-white decors with incredible furniture that show it and will inspire you.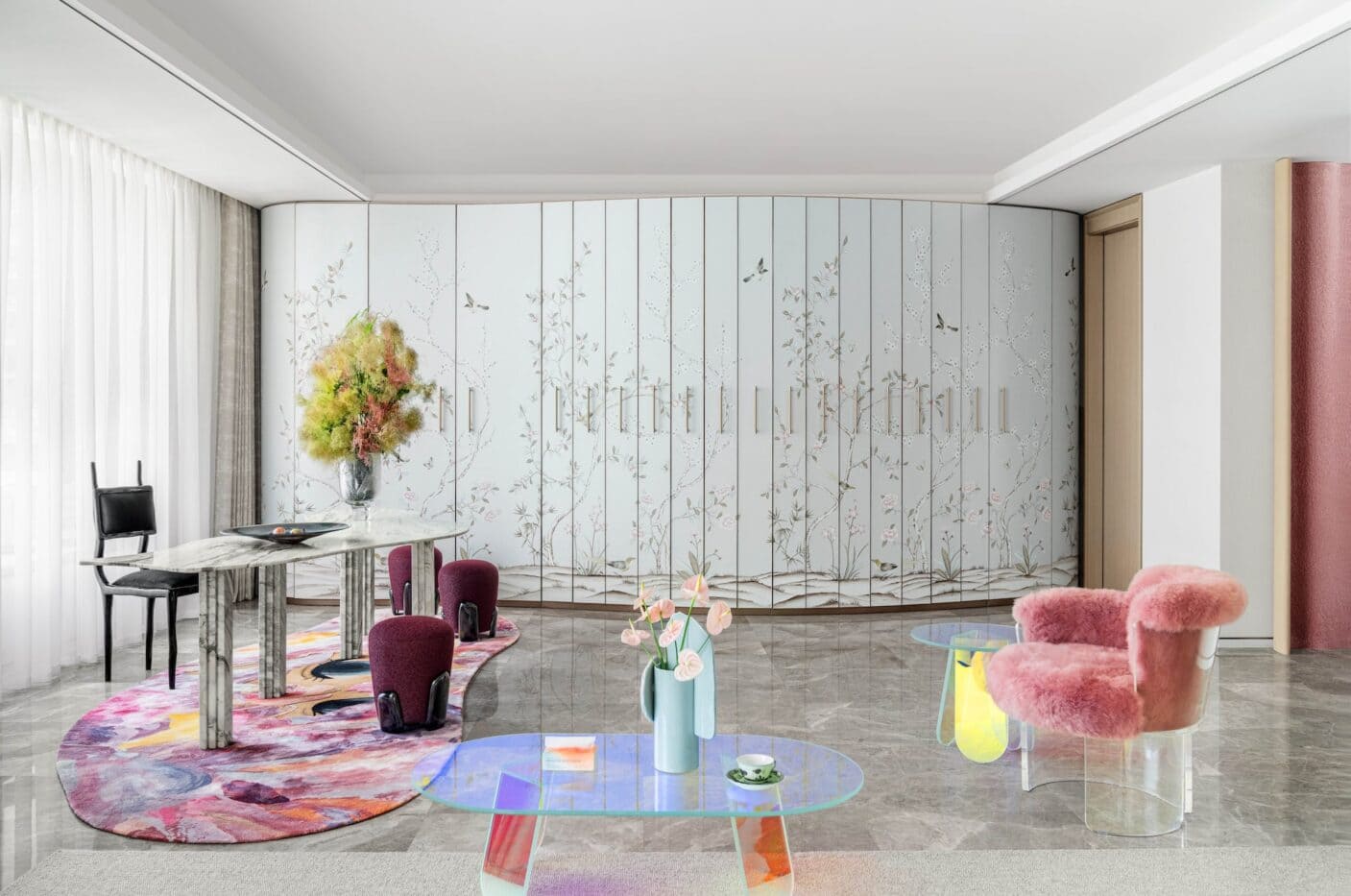 1. Artistic furniture
In this ambient, the central pieces are art and collectible furniture. These elements and their different shapes and colors turn this all-white decor into a glowing space. Another highlight here is the colorful rug and also the wall cabinet. A luxury addition to this room would be the Ajui armchair from Hommés Studio; It has an artsy shape and matches perfectly with this layout.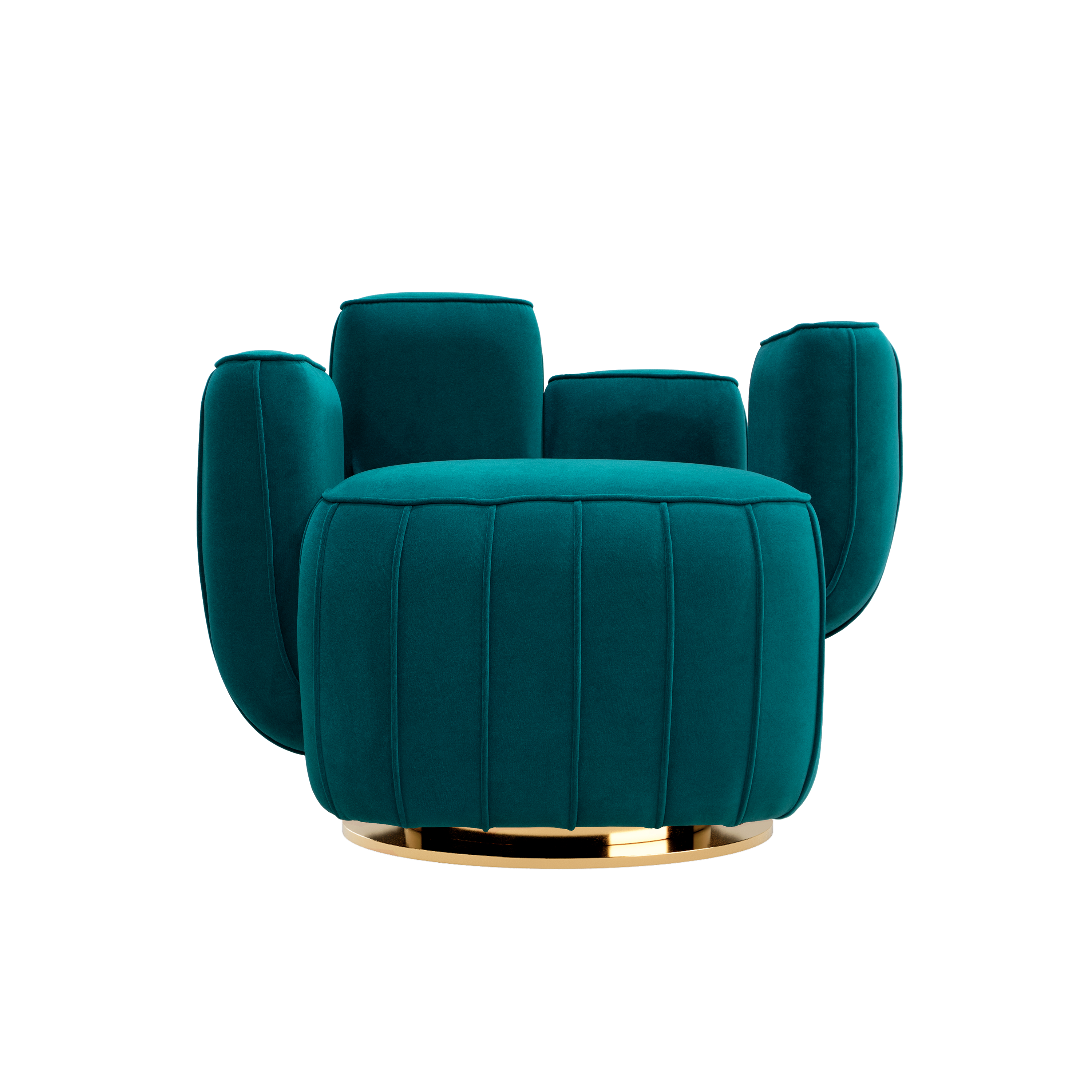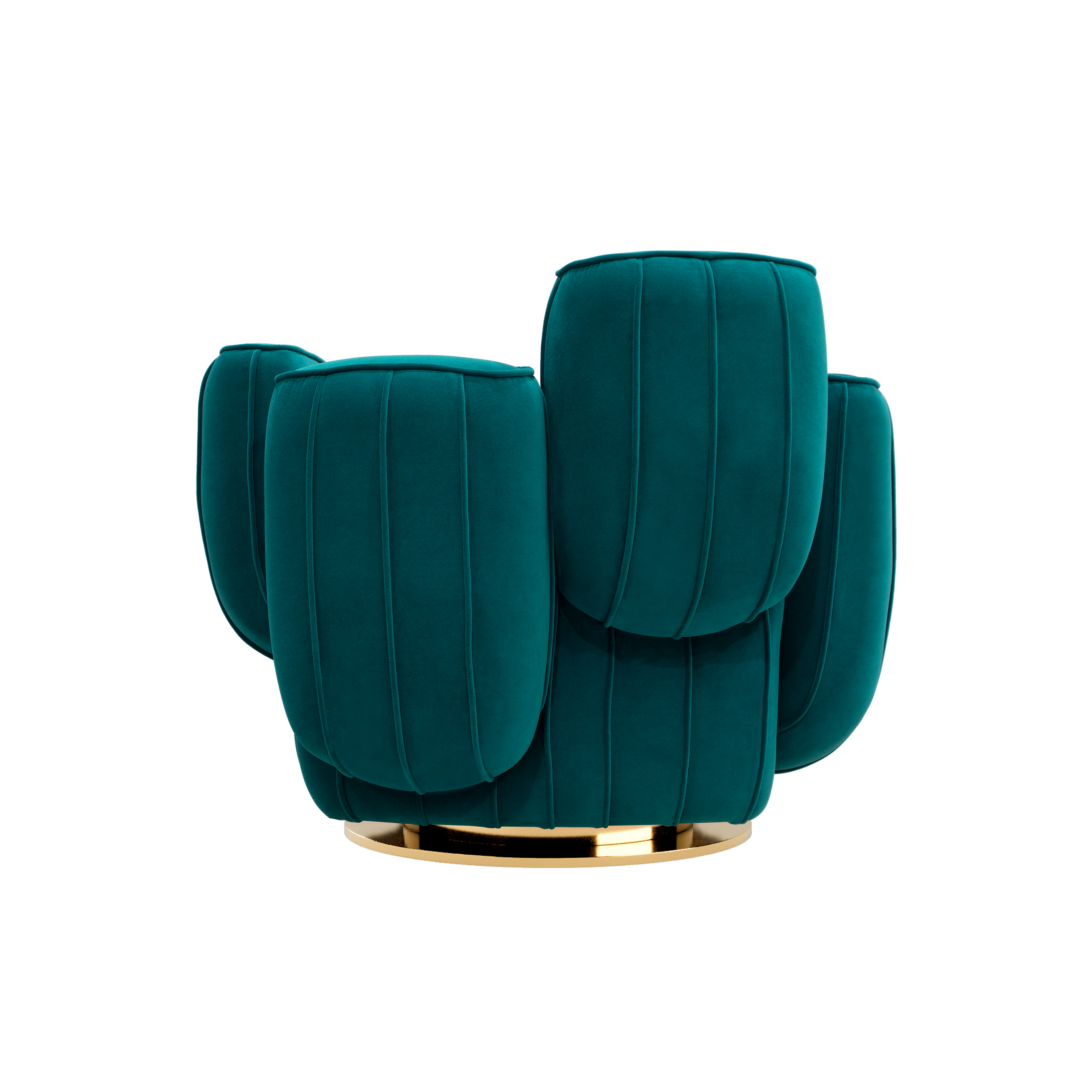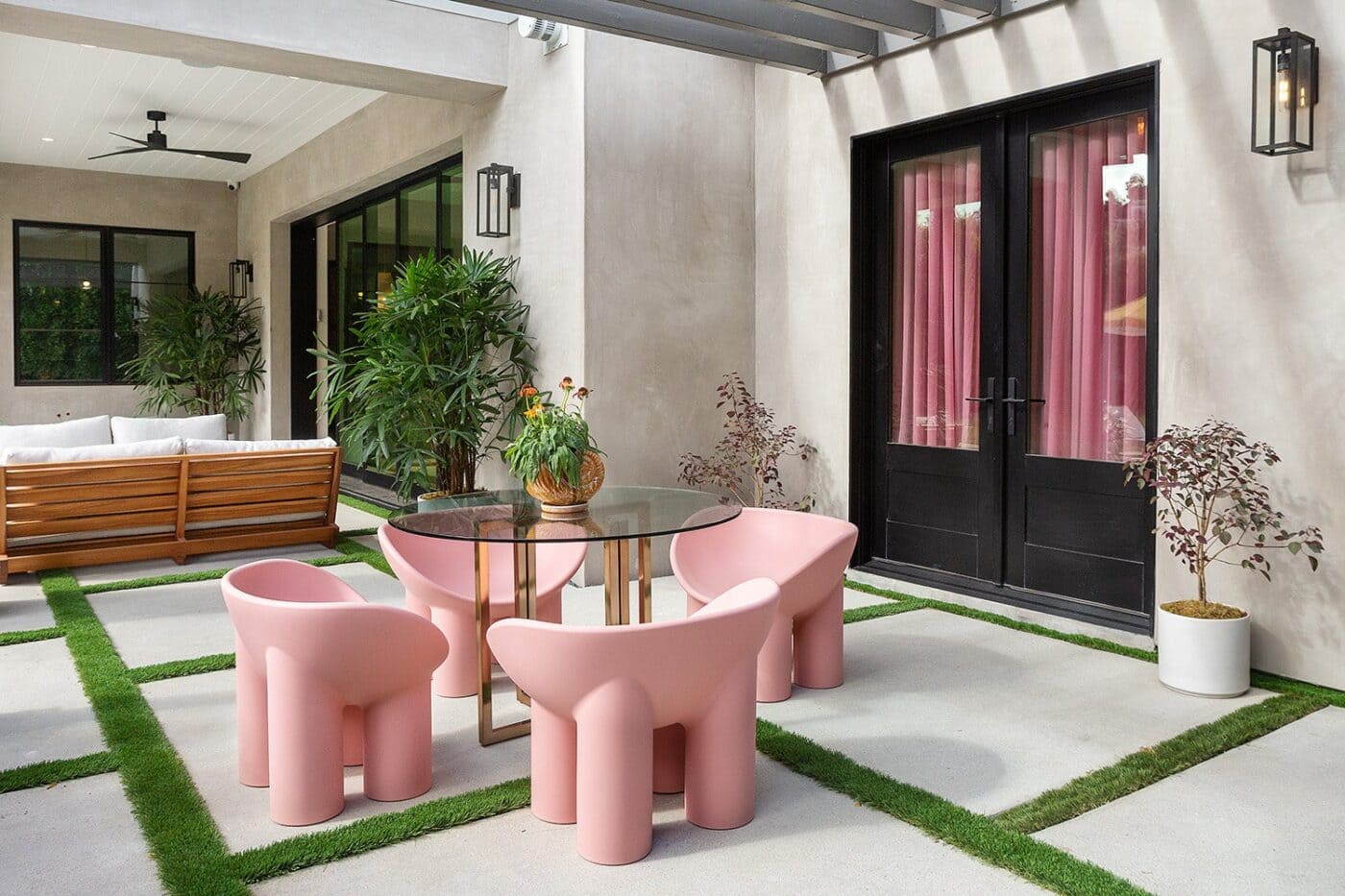 2. Modern Furniture
The pink chair is an eye-catching piece of furniture in this all-white decor. Here it was combined with classic and luxury elements, giving fun and color to the space. Another essential point here was the choice of the plants – to provide more life to the ambient, the designer chose to go with green and yellow tones.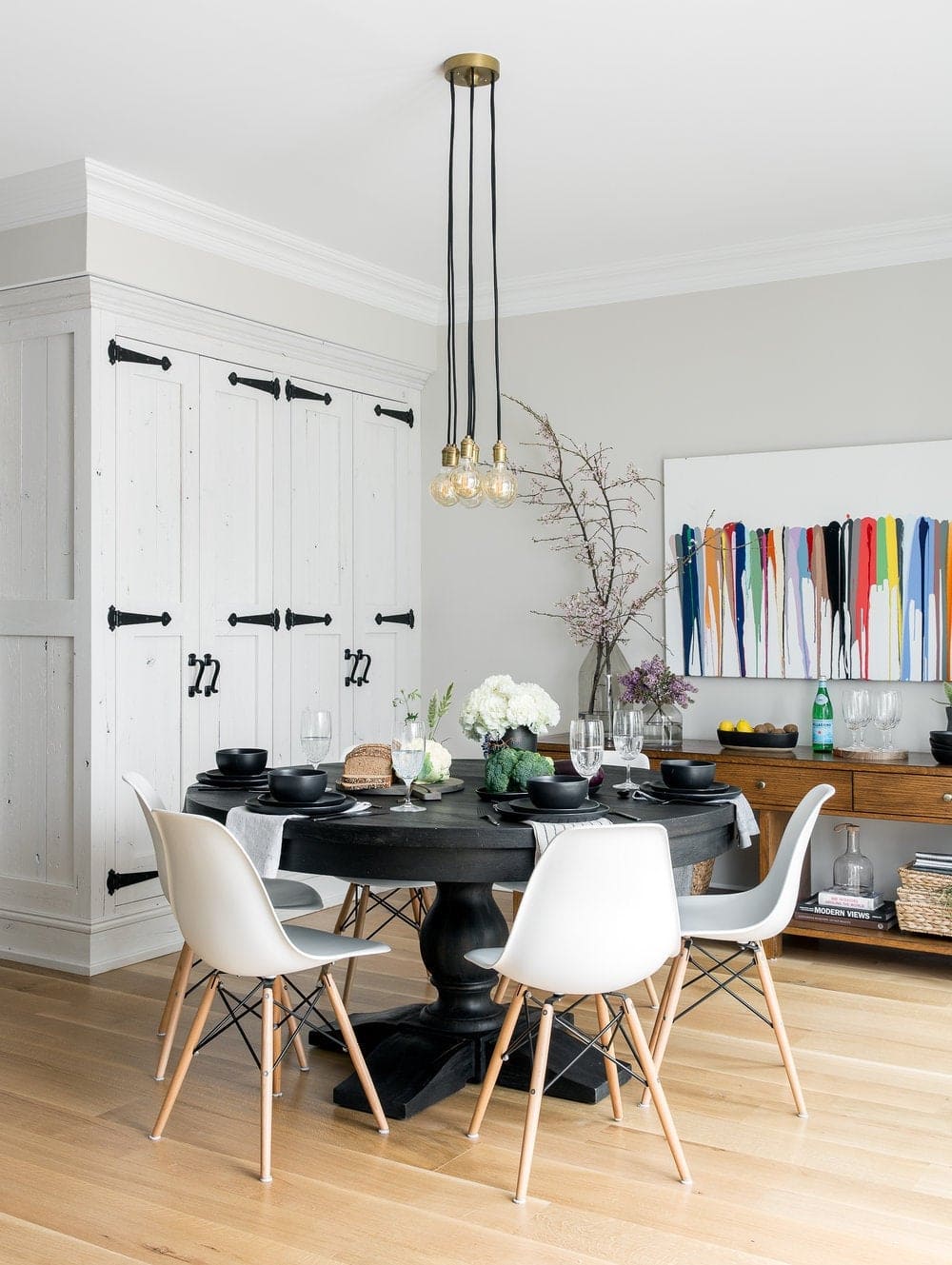 3. Bold furniture
Is it possible to have a neutral pallet and still have a glowing all-white decor? Yes, it is, and we have the perfect example. The interior designer chooses to go with natural colors in this project. The black table gives the space a new look and the ideal dimension. Besides, a touch of color from accessories completes this charming dining room. Pina Chair from Hommés Studio would be the perfect addition to a luxurious room style.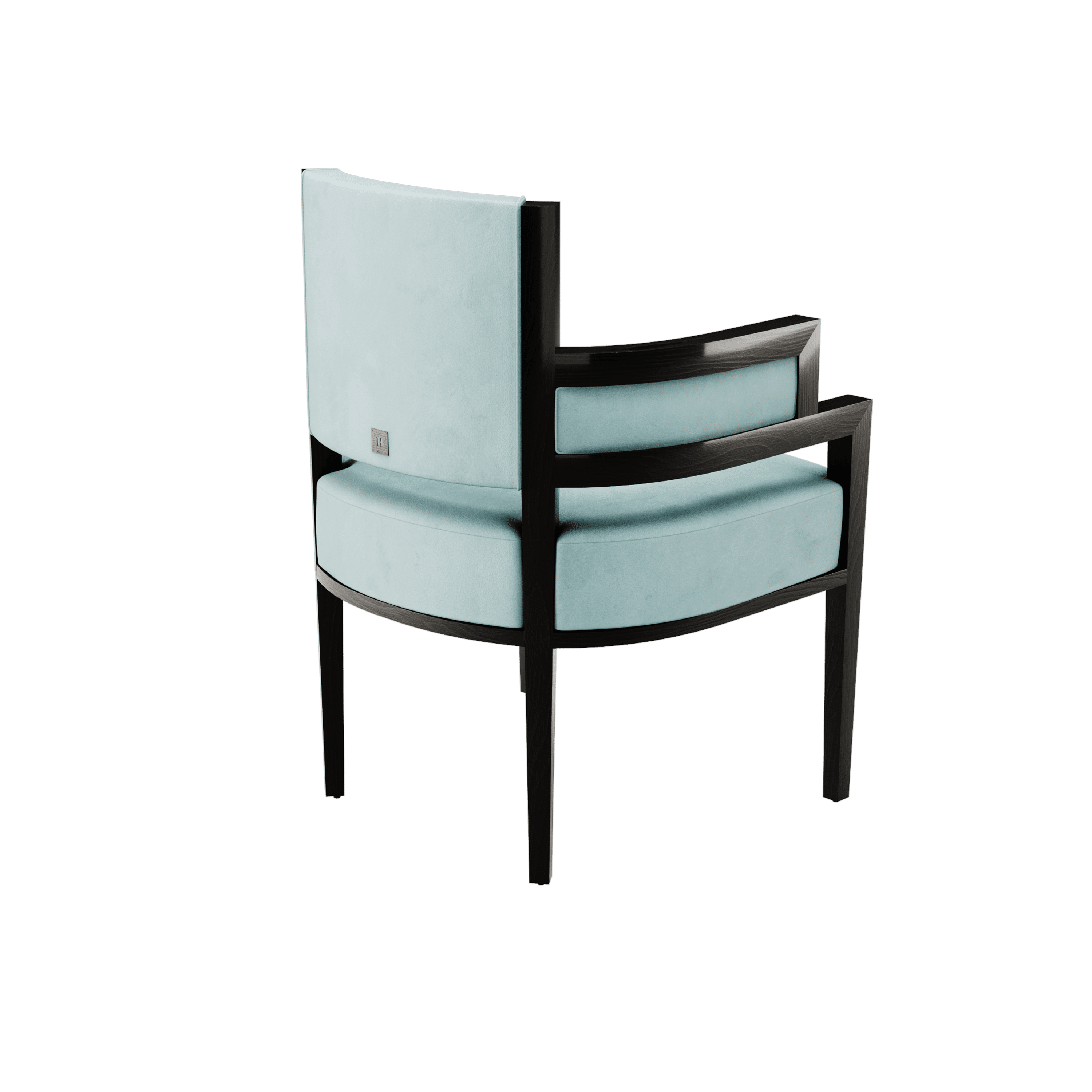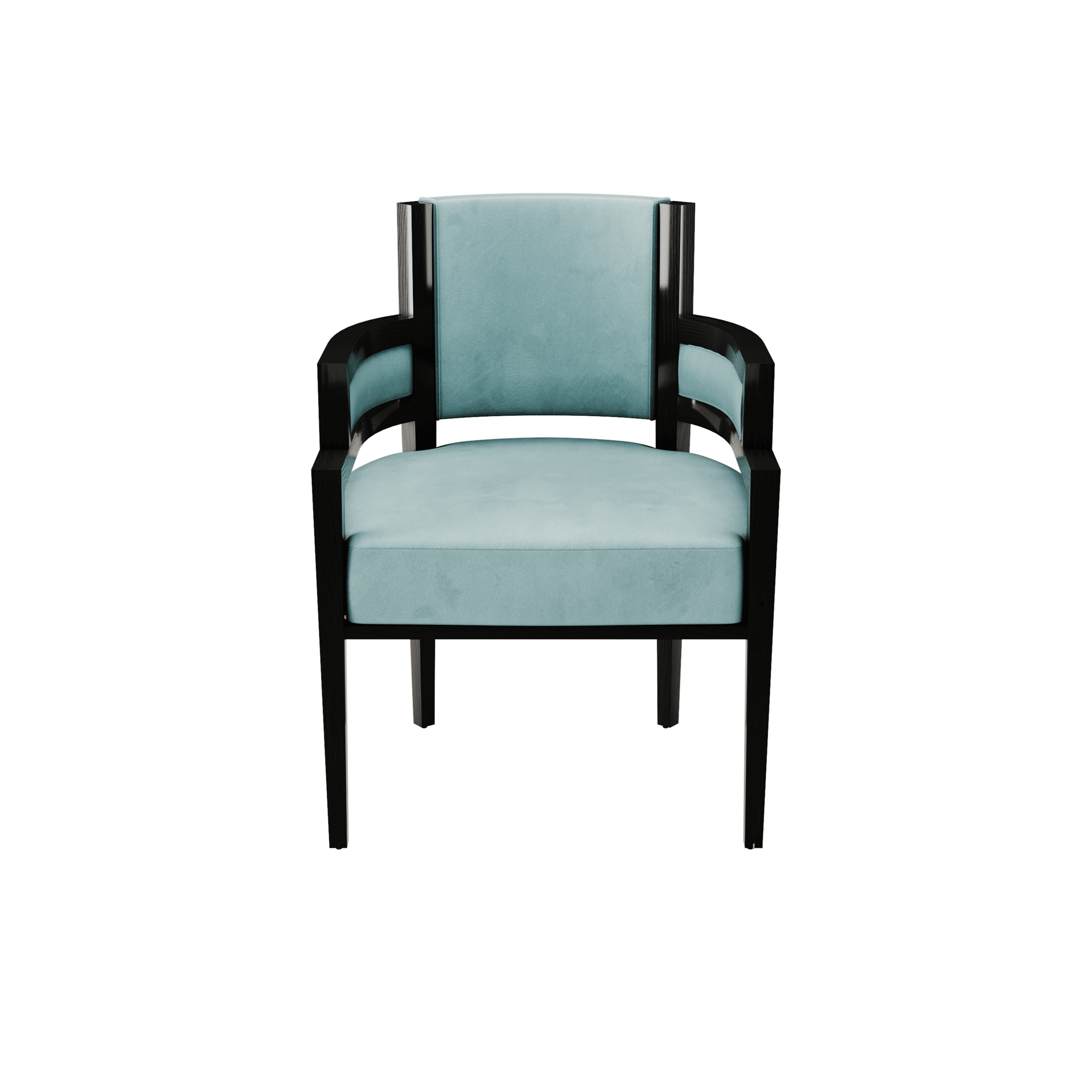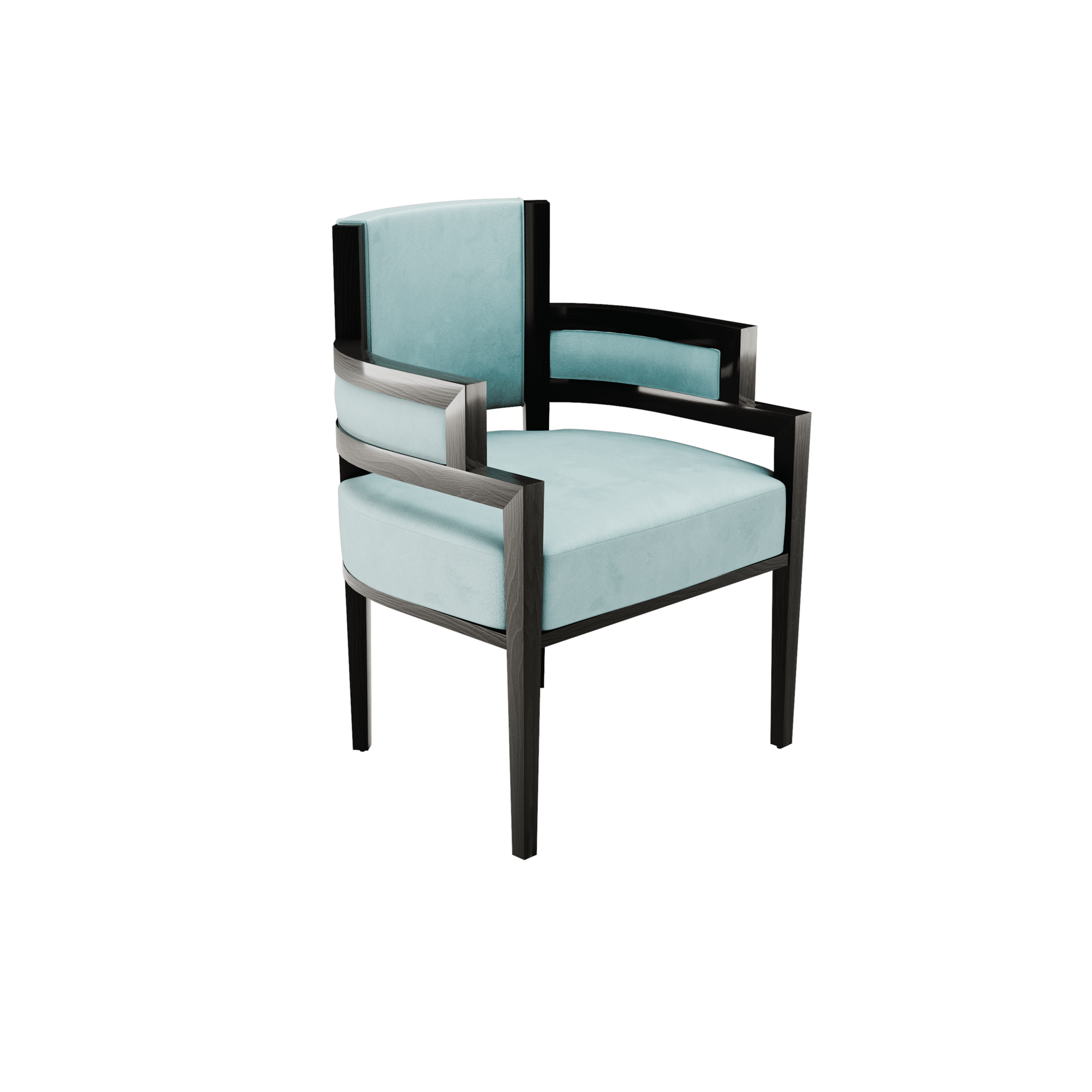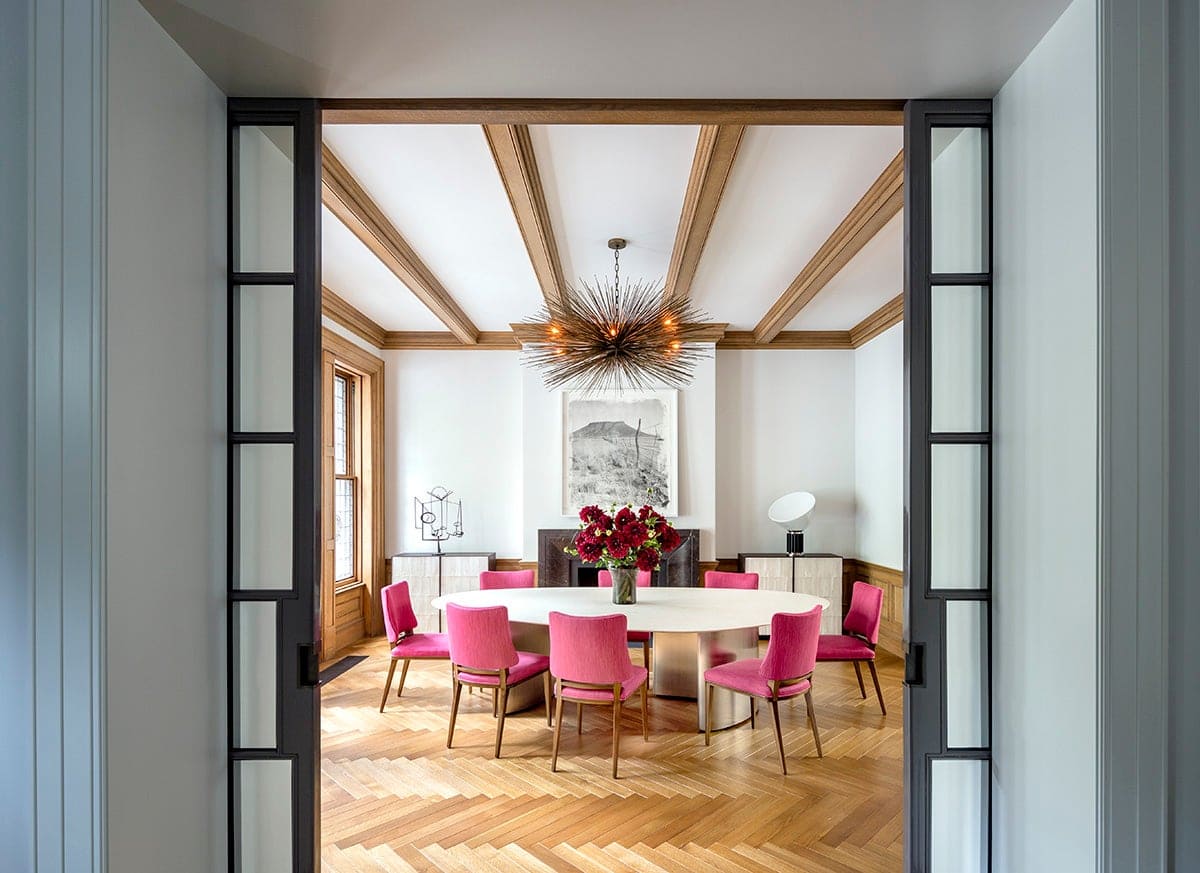 4. Colorful furniture
The layout of this project aims to be a bright and functional dining room with some bright spots. Combined with the white, here are two main colors: the pink- from the luxury chair set and the natural wood – from the details in the floor and ceiling.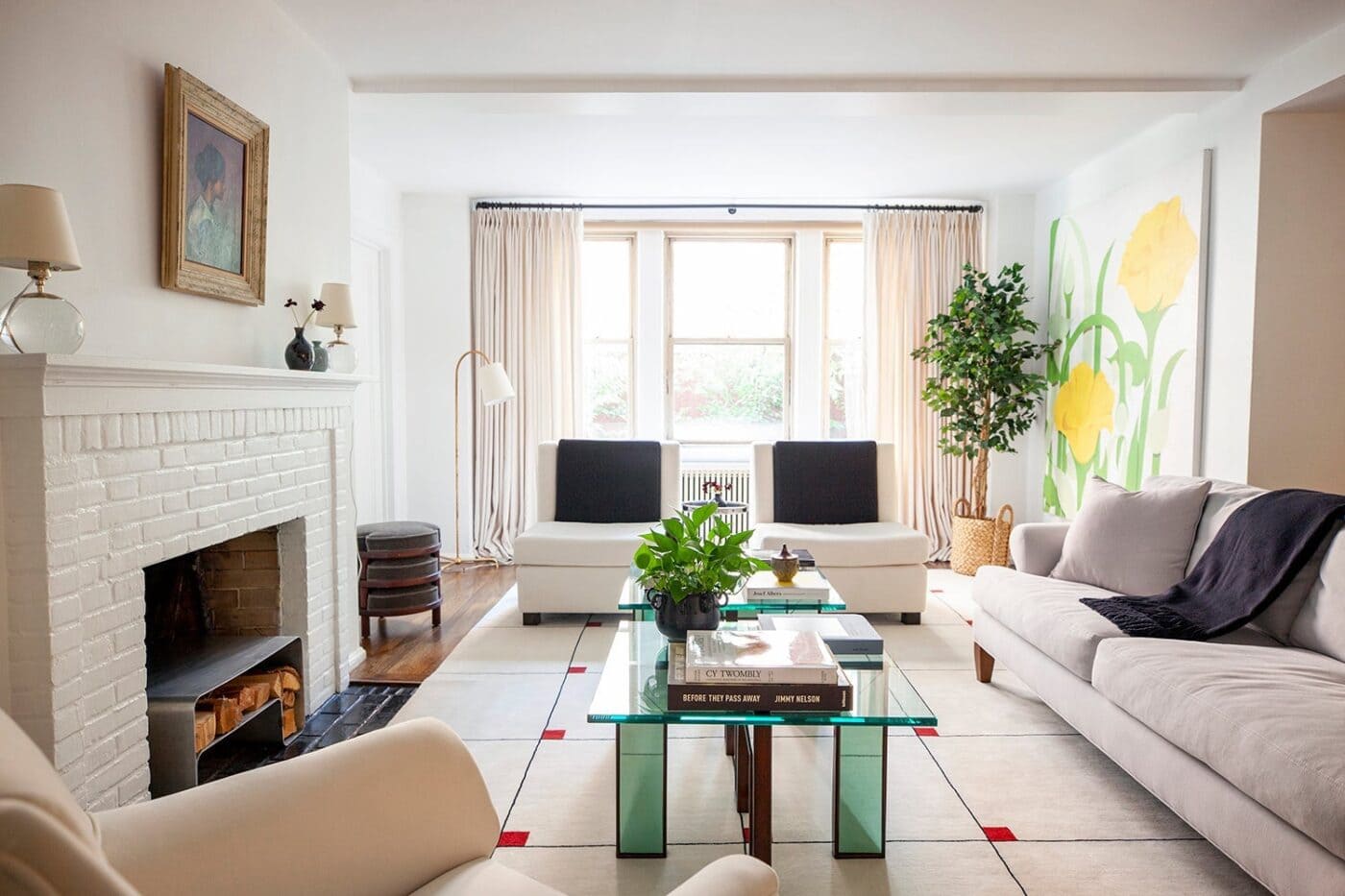 5. Luxury furniture
Inspired by the Art Deco style, this apartment combines the all-white decor with some spots of color that give this a timeless design. The designer team started this project as a blank canvas with a neutral base and mixed different textures, styles, and shapes. Some green and yellow elements are also bright here, especially the luxury green center table that helps color this project.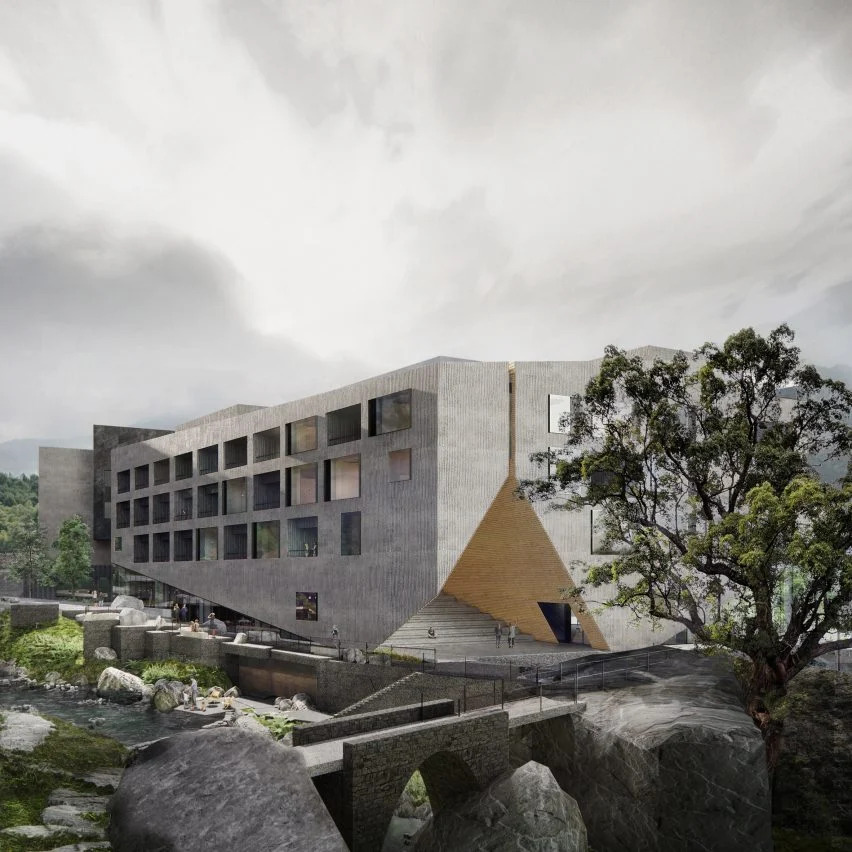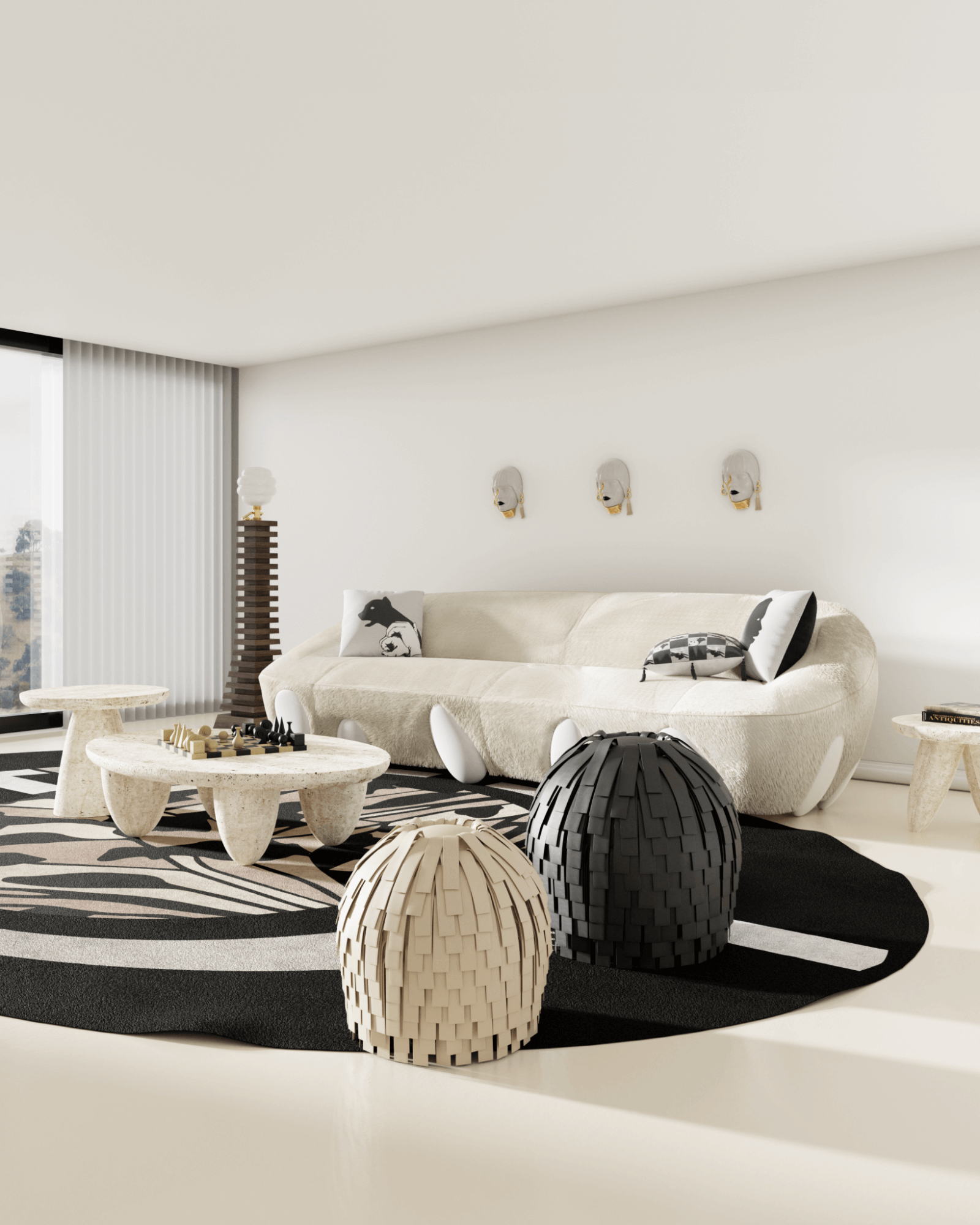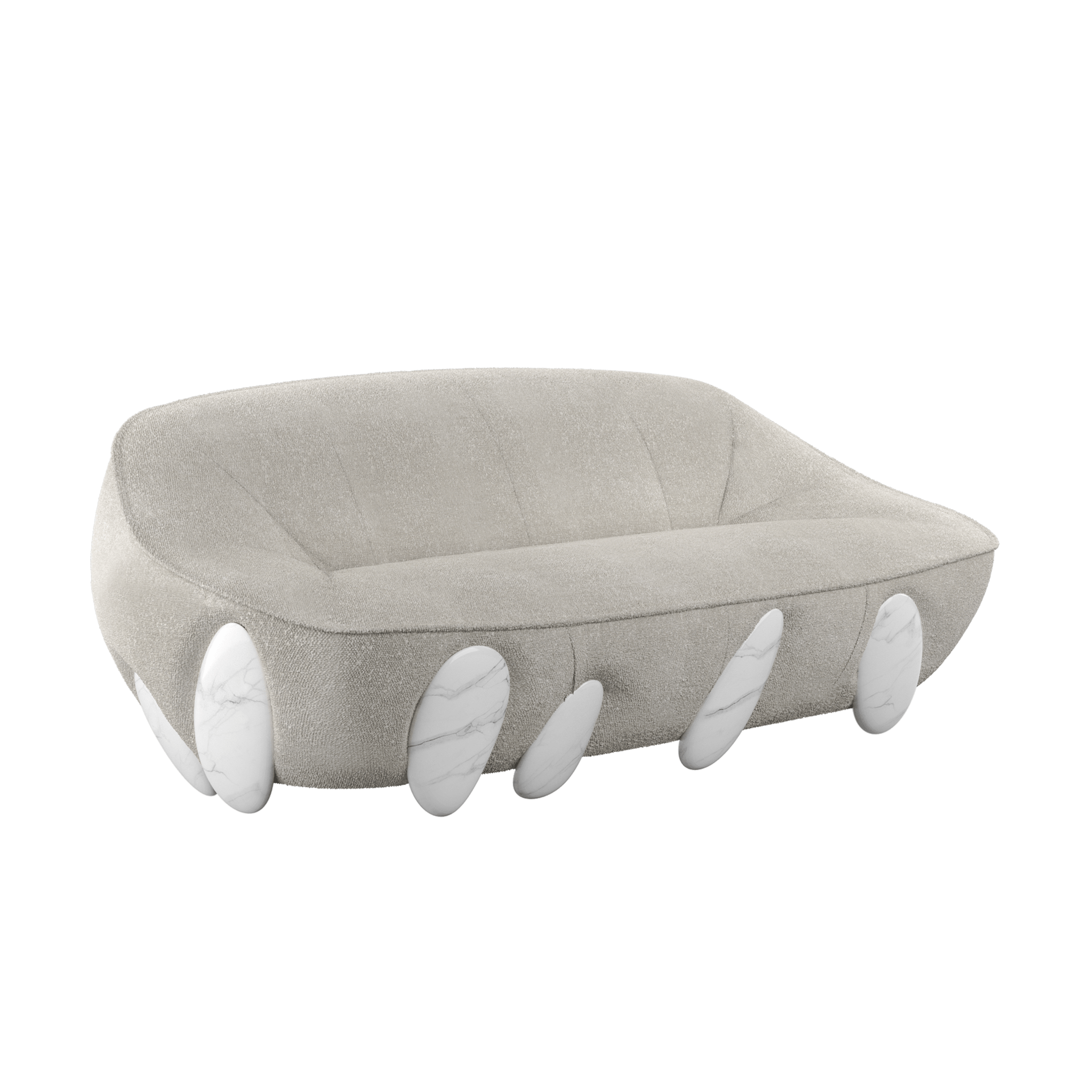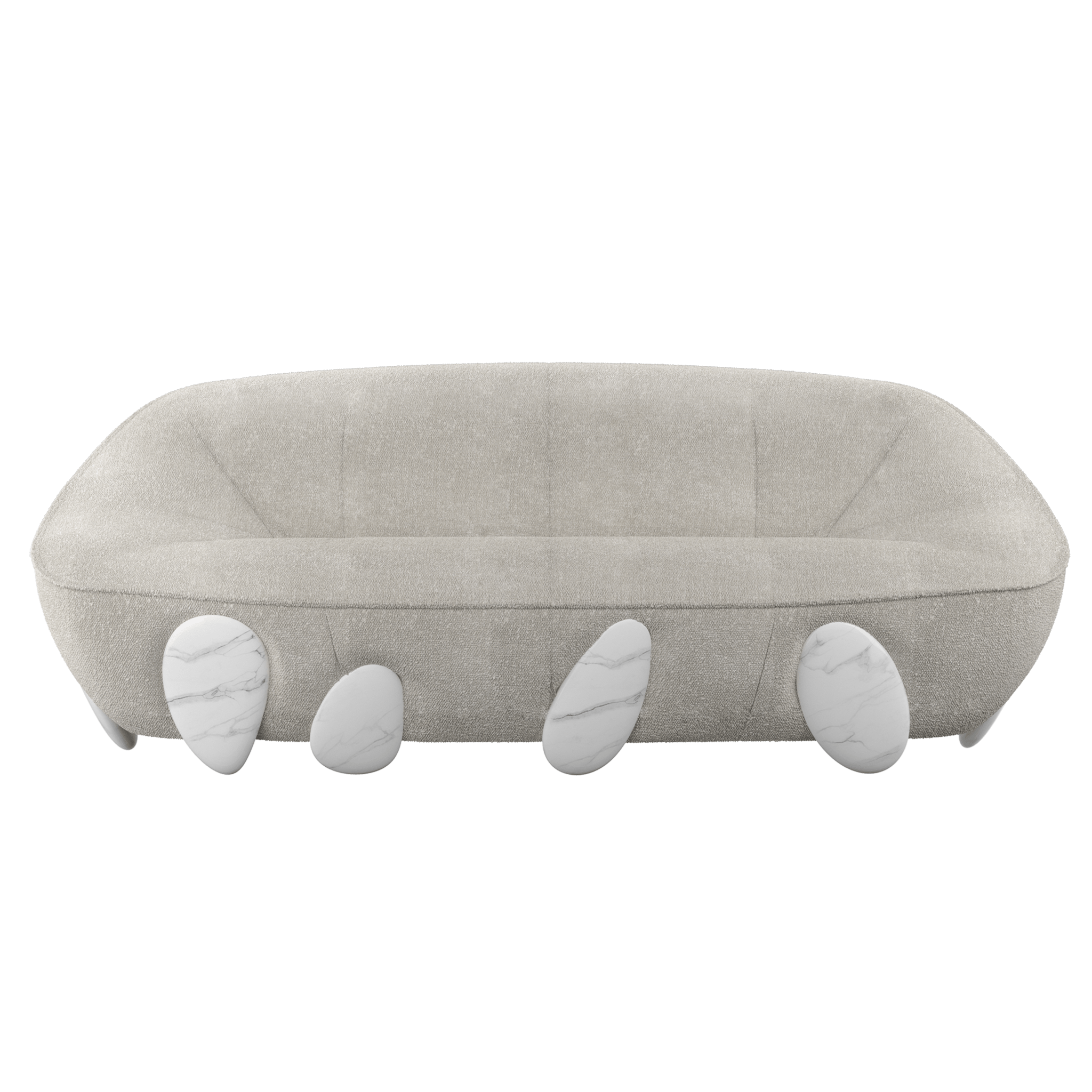 6. Stylish furniture
In this minimalist and modern project, the furniture and accessories from Hommés Studio and the accessories from ACH Collection give personality to this wall-white place. The black details add a new dimension and a lifestyle vibe, but the star of this project is the Lunarys sofa – a contemporary piece that features a glamorous aesthetic look to the living room. You can the whole view of the details about this look by clicking here.
ARE YOU LOVE INTERIOR DESIGN?
If so, discover modern furniture and lighting designed by design lovers for design lovers. All you need is to download the Hommés Studio catalog. To complete your interior design project, choose the high-end homeware by ACH Collection.

Source: 1stDibs