Radisson Blu Hotel is the newest hotel in Casablanca, Morocco! An amazing design thinked carefully by Jaime Beriestain. You may want to discover what he can offer!
The Radisson Blu Hotel is location in the magic city of Casablanca in Morocco. It is a all new hotel that combines some interior design styles.
It's the perfect match between tradition, craftsmanship and design. And all of this came from the brilliant mind of Jaime Beriestain.

The first time, the first look to this hotel and one simple detail that can make all the difference. The natural light that comes within.
Jaime Beriestain wanted to bring up contemporary art, local craftsmanship and a sophisticated modern to this magical place. And he truly did it!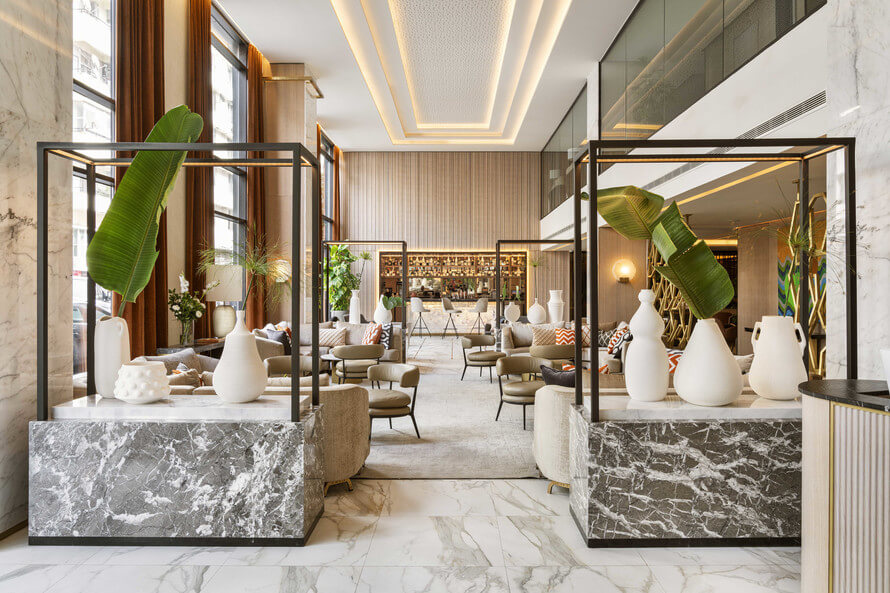 Radisson Blu Hotel has 120 rooms and in all of them we can find the tradition and the vanguard at the same time. The 16 suites have a magnificent view over the Art Déco of Boulevard Mohammed V and the Atlantic Ocean, of course.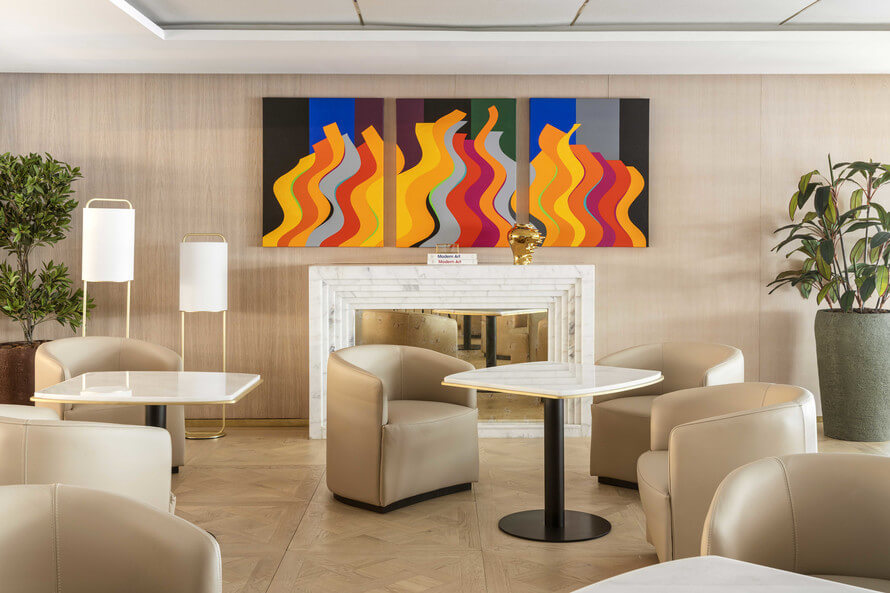 As it was said before, the light is the main characteristic of this hotel, because it's one important characteristic of the city. The interior design style is like a home and it makes you feel like you're home.
Elegant, comfort, natural light, character, this is all we can find in this place. If you're searching for some family vacation ideas, you've just found the perfect place to enjoy them.
This hotel wanted to elevate the interior design in contemporary ambiences, but with the timeless line in mind.
Materials such as wood, marble and clay were the chosen ones to complete the set. Because they can bring elegance and brightness.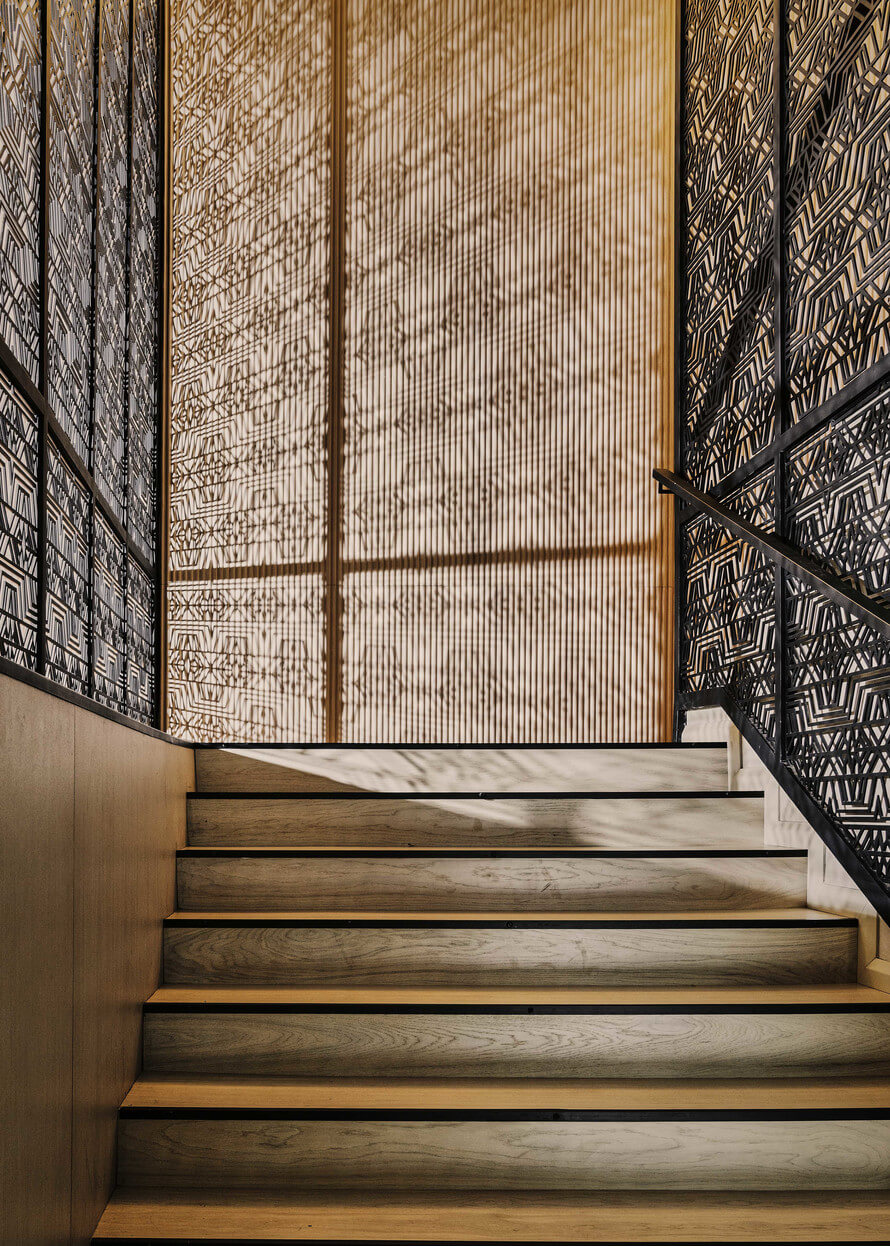 Besides all of this amazing characteristics of Radisson Blu Hotel, it can also offer you the opportunity to discover the Art Gallery of Mohamed Melehi. A moroccan artist and one of the most important figures of modern art.
The neutral and pastel colors that were used are all over the hotel, including the bedrooms, of course.
Another important point to add is that each and every room has several works of art from moroccan artists.
This brings back the African Beauty.
Simple, but classy and elegant. The sophistication we can find in every room of Radisson Blu Hotel.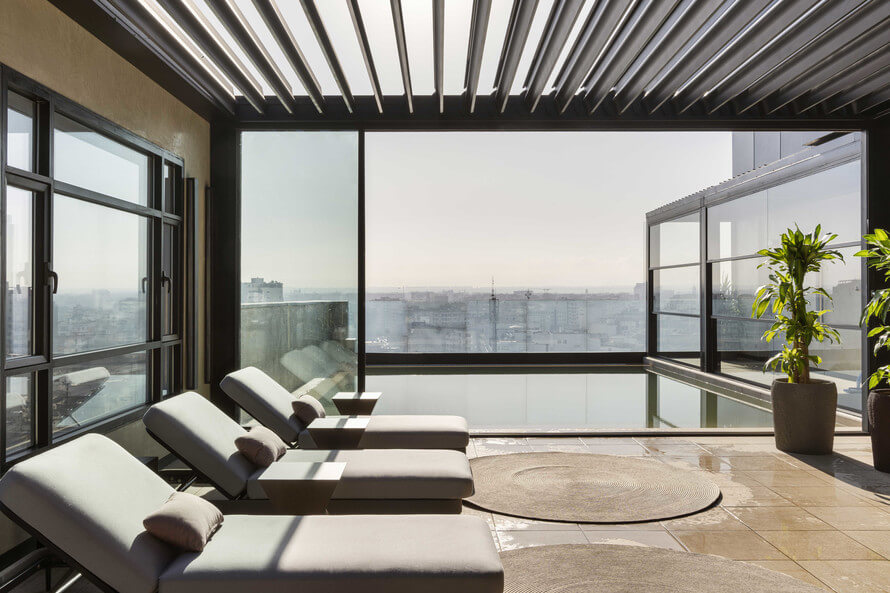 You can also relax in the pool and enjoy the panoramic view over Casablanca. Caprice Sky Bar is the place where you can find the most amazing cocktails.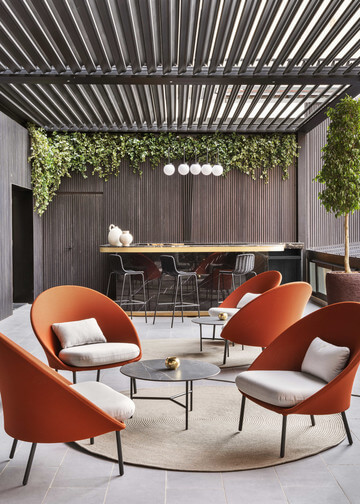 If it's posible and you've the opportunity, you can enjoy the perfect Christmas vacation in here. But never forget to stay safe and have all care, for you and your family.