The Joshua Tree Residence is not a fairytale, it's a real amazing architecture project. Sometimes we dream about something, put it on paper and our ideas start floating. But then a creative mind approaches us, likes our drawings and trusts us to make that dream come true. This is the story of James Whitaker and his project Joshua Tree National Park in California.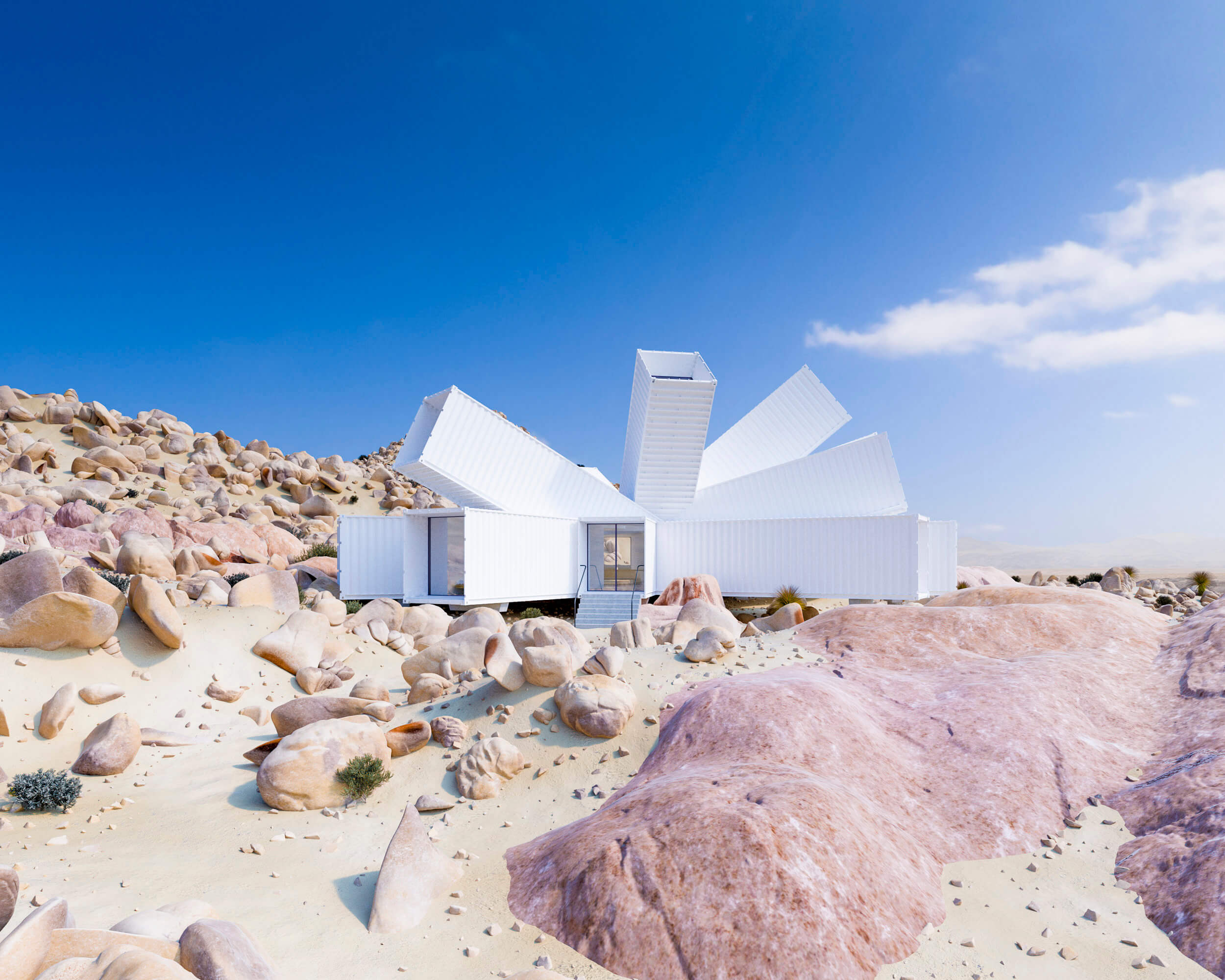 Joshua Tree Residence is a holiday retreat that has the shape of a clustered assembly of white shipping containers. This building was specially built for a film-maker. The house is located where the Mojave and Colorado deserts meet. An area that has been coveted by artists and thinkers during the last decades. In this desert area we can find the most bizarre and sci-fi works. Such as Andrea Zittel's 'Wagon Station Encampment' and Kendrick Bang Kelloggs 'High Desert House'.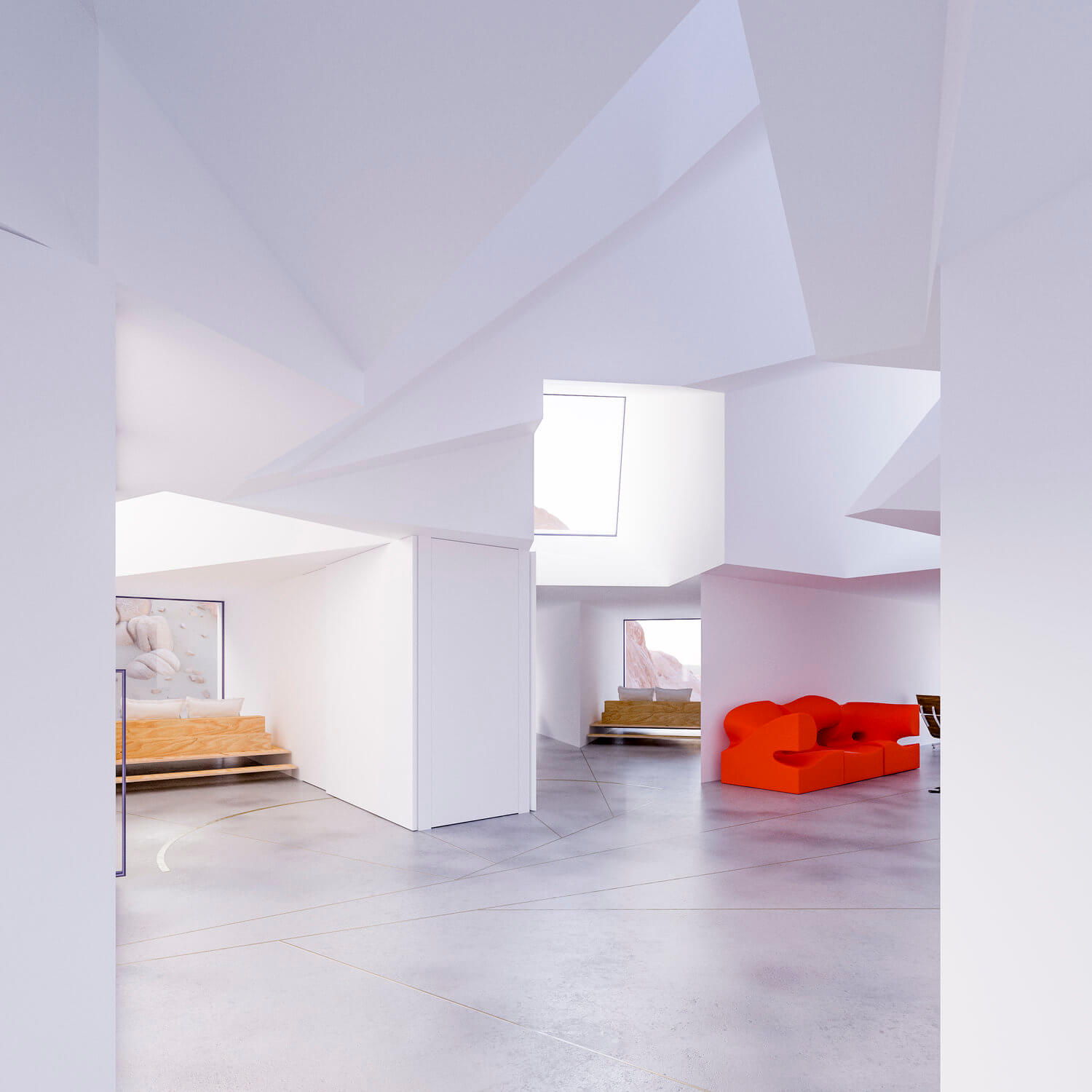 The 200 square meters construction is environmentally friendly. Built with a design-conscious approach and an abundance of natural light. A very welcoming design match. The structure comprises a concrete floor, white walls and minimal furnishings made of plywood. The beauty of the house is also related to the landscape and the way both merge together.