In a seaside Tuscan Village there's Vicenzo de Cottis 18th Century Villa. This house is a palace renovation with a minimalist interior design.
The architect and artist renovated this palazzo for himself, and Claudia Rose (wife and business partner) as a weekend home.
This palace was built by Antonio Digerini, a local printer. Over the centuries it has had many purposes, such as a cloister and a hotel.

Some of the things that make this design unique are the emptiness of the rooms, the lack of objects which are not needed, the patina of the walls and ceiling beams. Besides, the colour palette used matches perfectly with the cold green and warm brick tones.
Marble stands out in the interior design, and it is local because the area is known for its marble quarries. Also, in almost all the spaces, the original walls were conserved but replicated in dyed, gessoed and sanded Belgian linen.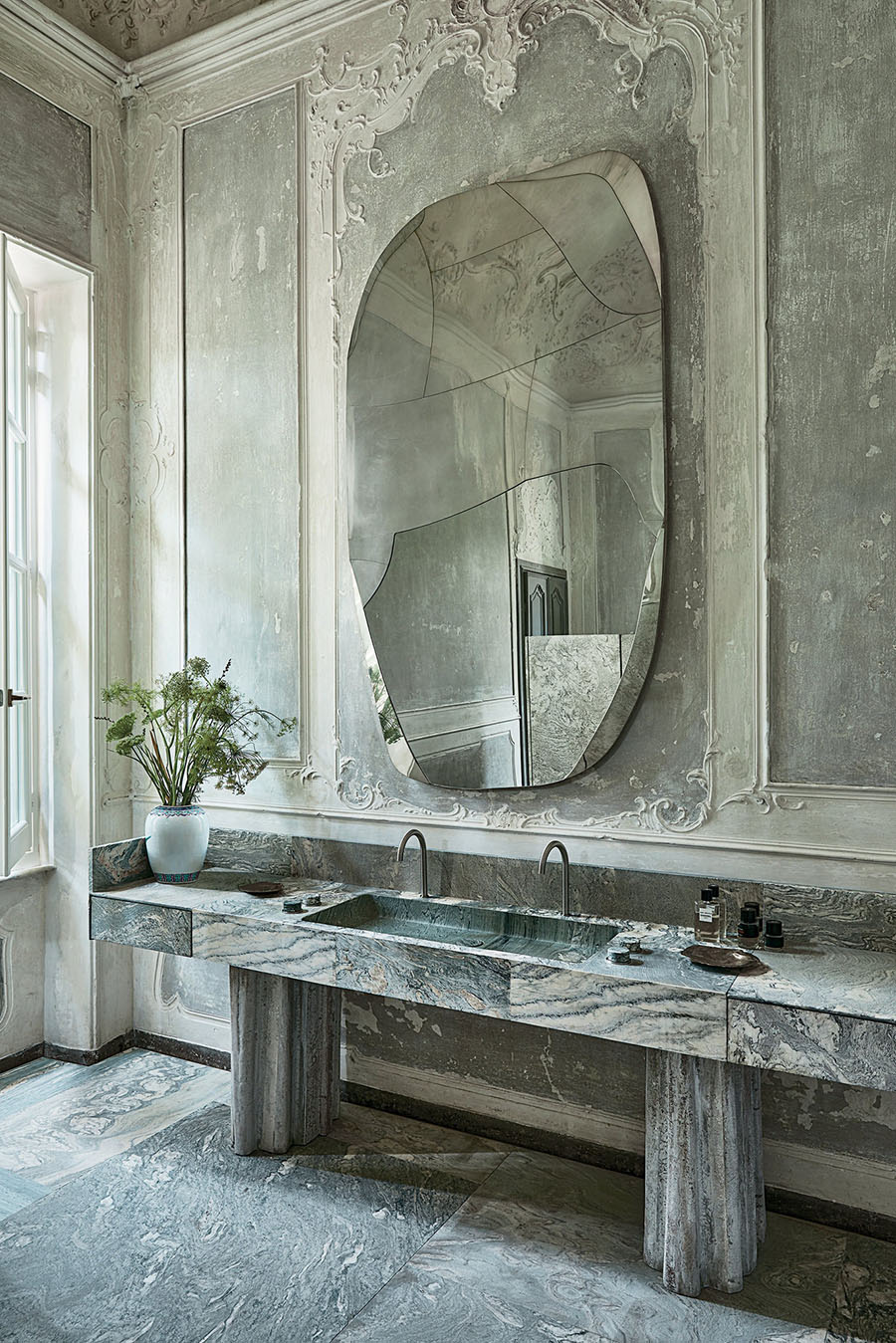 This is the master bath of Cotiis's Tuscan villa, with a giant and out of the box mirror, made of silvered brass. The sink is marble named cipollino apuano, which used in other parts of the house.
The truth is that maybe no one would say the house is cosy and even the Architect knows it and says "My clients know my style, so it's their decision". His wife adds "It's very, very important that we don't have objects throughout the house,". Claudia thinks that sometimes she can be more minimalist then Vincenzo.
See also this article: Flaming and Refined Dining Room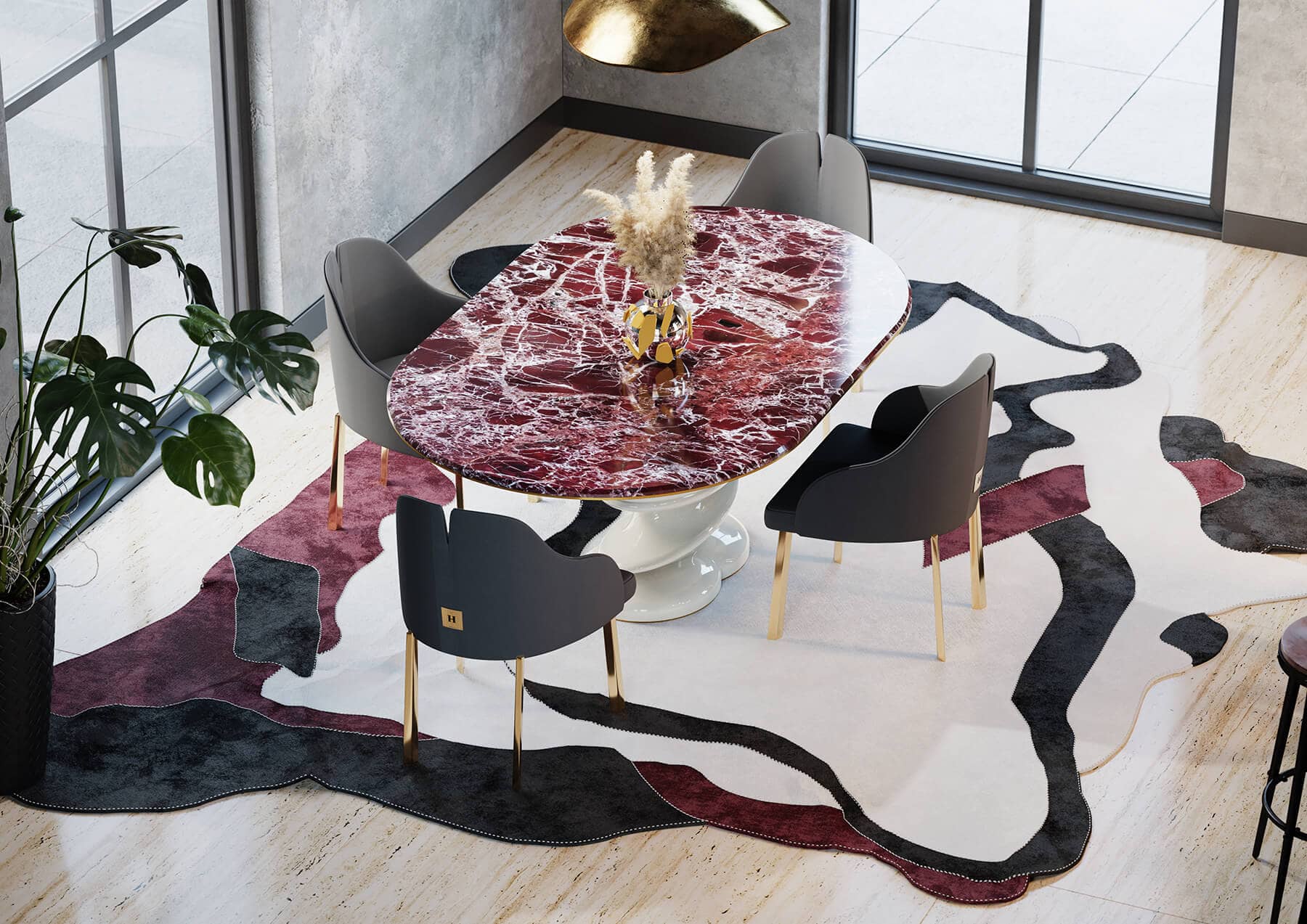 We really hope you liked our article and the interior's suggestions. Feel free to pin all the images to your favorite Pinterest board or to print it and use it on your projects' mood boards. You can also visit our Pinterest boards in order to get more inspirations.
Get more ideas for your projects and find functional, stylish, and sizable lighting and furniture choices: