Liaigre is an interior architecture and design house founded in the 80s by Christian Liaigre. The style is «style without being stylish», it seduces a clientele wanting to live in contemporary interiors as well as holding on to the excellency of the French furnishing tradition, it can be described with clean lines, perfect proportions, finest materials (wood, bronze, leather), color palette close to nature (maroon, off white, beige, grey, white and black) and no affectation. Comfortable, elegant, classic, modern, and contemporary.
Liaigre´s projects are dotted around the globe, in places from far-away islands to the great metropolis, from chalets at the top of a mountain to penthouses. Here are 3 great examples.
This is a house designed for an exceptional german family, inspired by the Bavarian nature due to the attachment of the owner to this region, there is not one single white wall in the house based on the request of the owner except for the Nymphenburg porcelain in the bathrooms. Two more unusual features included in this house are a bowling alley in the basement and a swimming pool on the top floor of the house.
A mix of refined materials are applied in this private villa, such as tinted pine tree from the region and Liaigre-signature cedar and green onyx. The beautiful materials contrast with the sharp lines and structure of the house, created this masterpiece.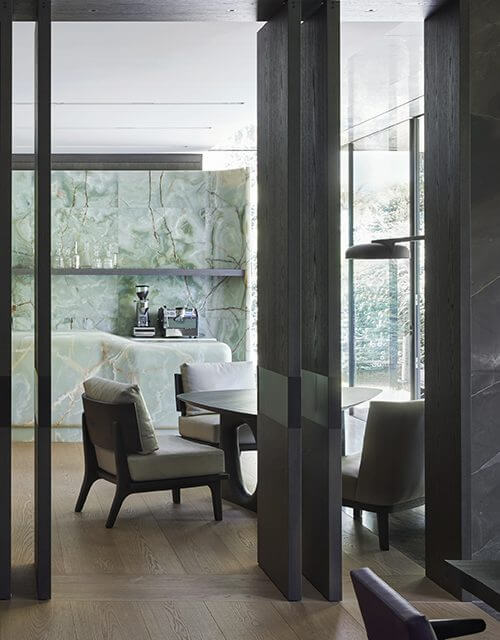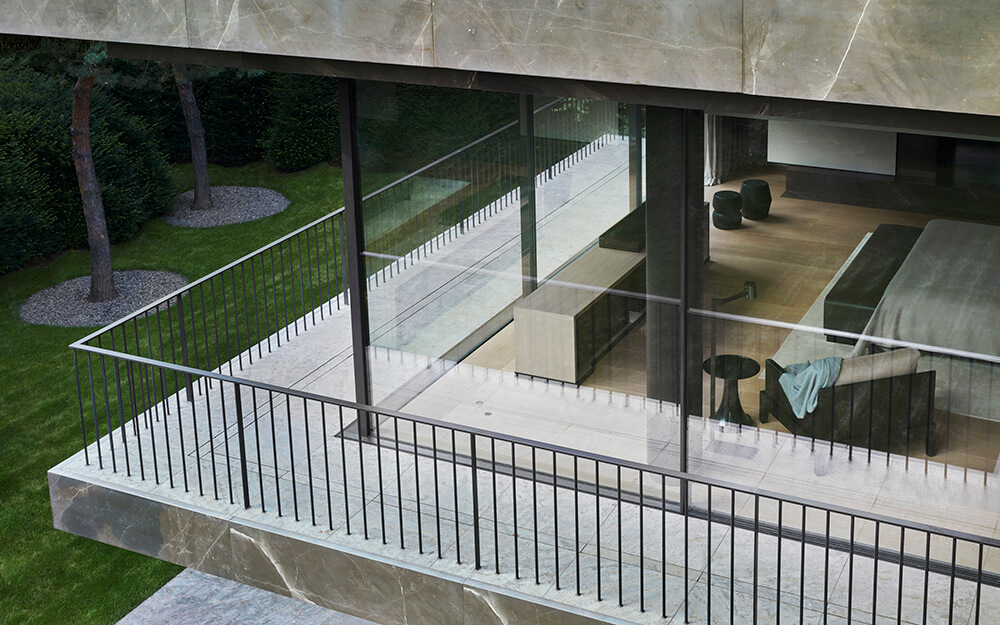 Facing Mount Fuji, this resort house rested among sulfur hot springs, comprises the main house, 2 guest houses, a spa, and a tea house, a perfect getaway paradise. Architect Kengo Kuma designed the infrustration using traditional Japanese housing elements, integrated with the surrounding nature.
The house is decorated with stone and water, using simple shapes and materials, savage and preserved. The color palette is inspired by Shodo or Japanese calligraphy, namely white walls and black custom made furniture.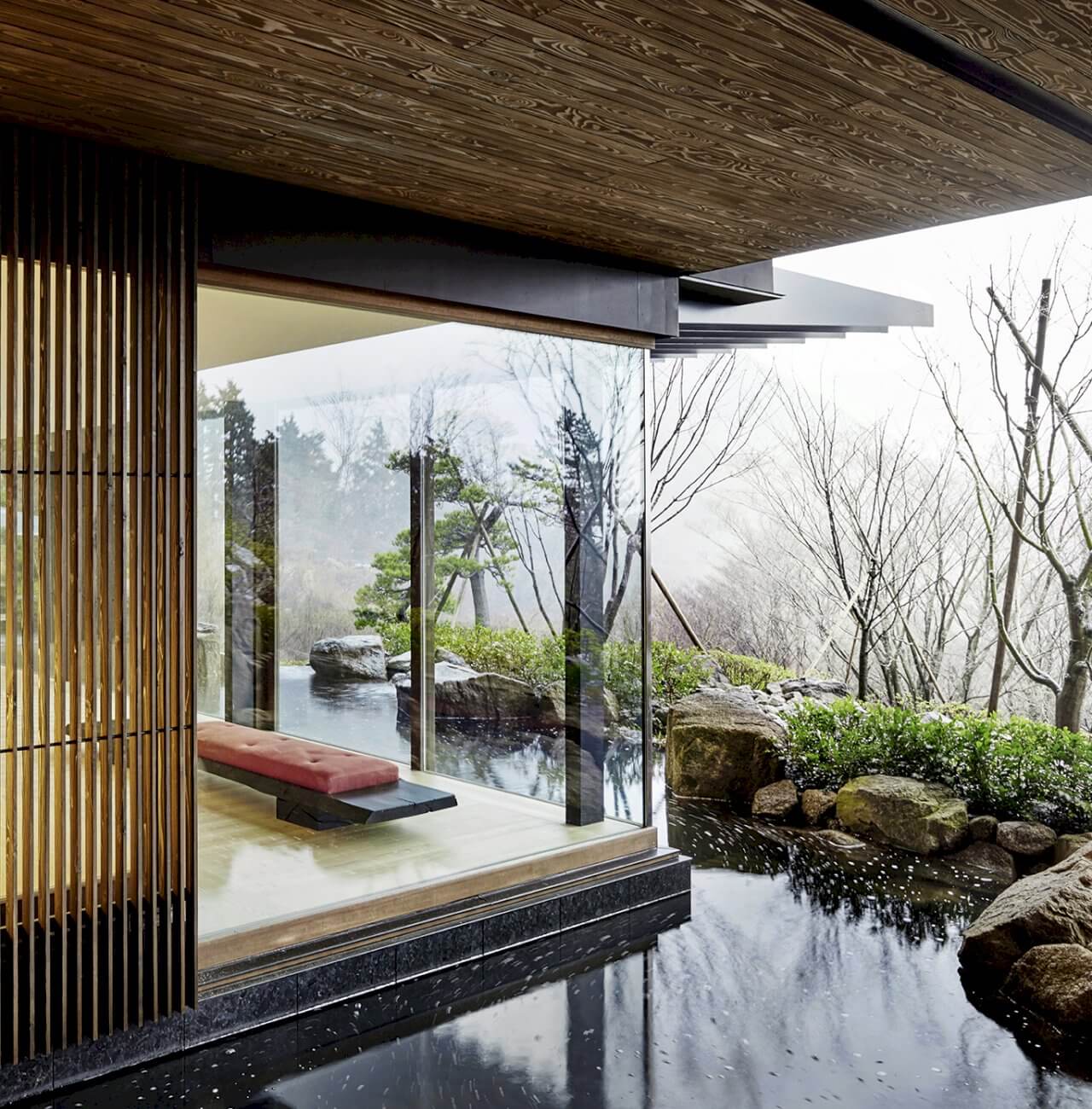 Situated on the edge of a mountain and a lake among the beautiful Swiss Alps, this striking chalet is located in the heart of snow-capped swiss village St. Mortz. This contemporary building camouflages itself into the surrounding landscape with all white walls and roofs, wooden details, and big glass windows reflecting trees of the forest.
Grey oaks and Spruce from the forest blend harmoniously with the immaculate marbles make the house look modern, minimalistic, and authentic. The Liaigre signature features like an architectural staircase and metal patina railings are applied in this house. The color palette includes warm shades of red, mustard, and dark brushed wood besides clean white.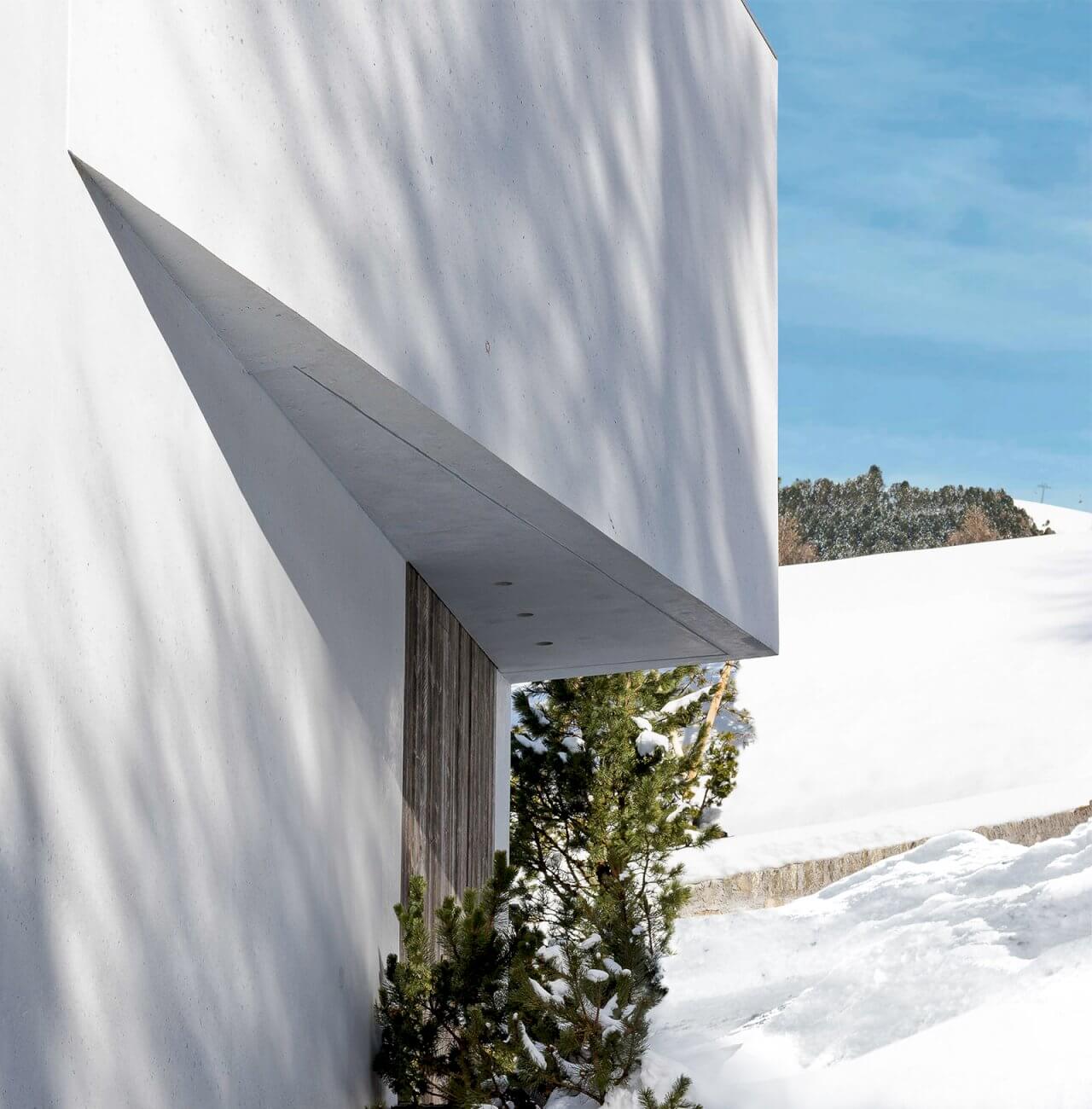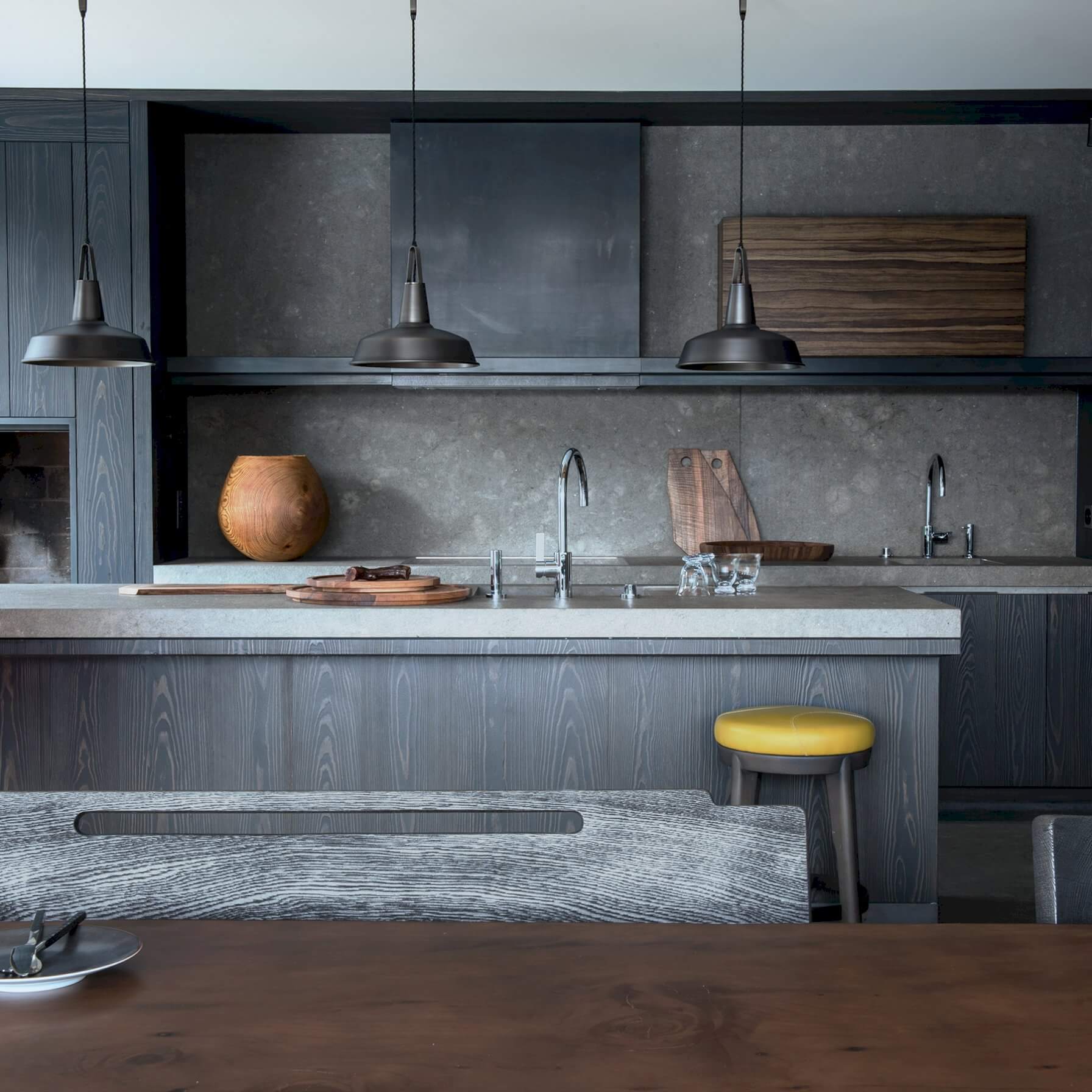 We really hope you liked our article. Feel free to pin all the images to your favorite Pinterest board or to print it and use it on your projects' mood boards. You can also visit our Pinterest boards in order to get more inspirations.