Milan Design Week is a special time when designer lovers reunite to see trends and appreciate all the events that fulfill the capital of design and fashion. We point out seven luxury hotels to stay in during the event.
After a pandemic break, we can expect a big reunion with all the best of the design world during Milan Design Week. From 06 to 12 June, the capital of design and fashion receives some of the most significant design events- Salone del Mobile and Fuorisalone. For this special moment, we highlight seven luxury hotels to stay in that can impress with their refined interior design that can inspire you.
1. Radisson Collection Hotel
This five-star hotel takes over the historic headquarters of the Touring Club of Milan and provides a trip into the famous club's history. The Radisson Collection Hotel has a sophisticated style with modern touches, and Studio Marco Piva signs the renovation work. This luxury hotel is located right in the heart of Milan- nearby Duomo and the Quadrilatero Della Moda, the perfect location to enjoy all the events from Milan Design Week.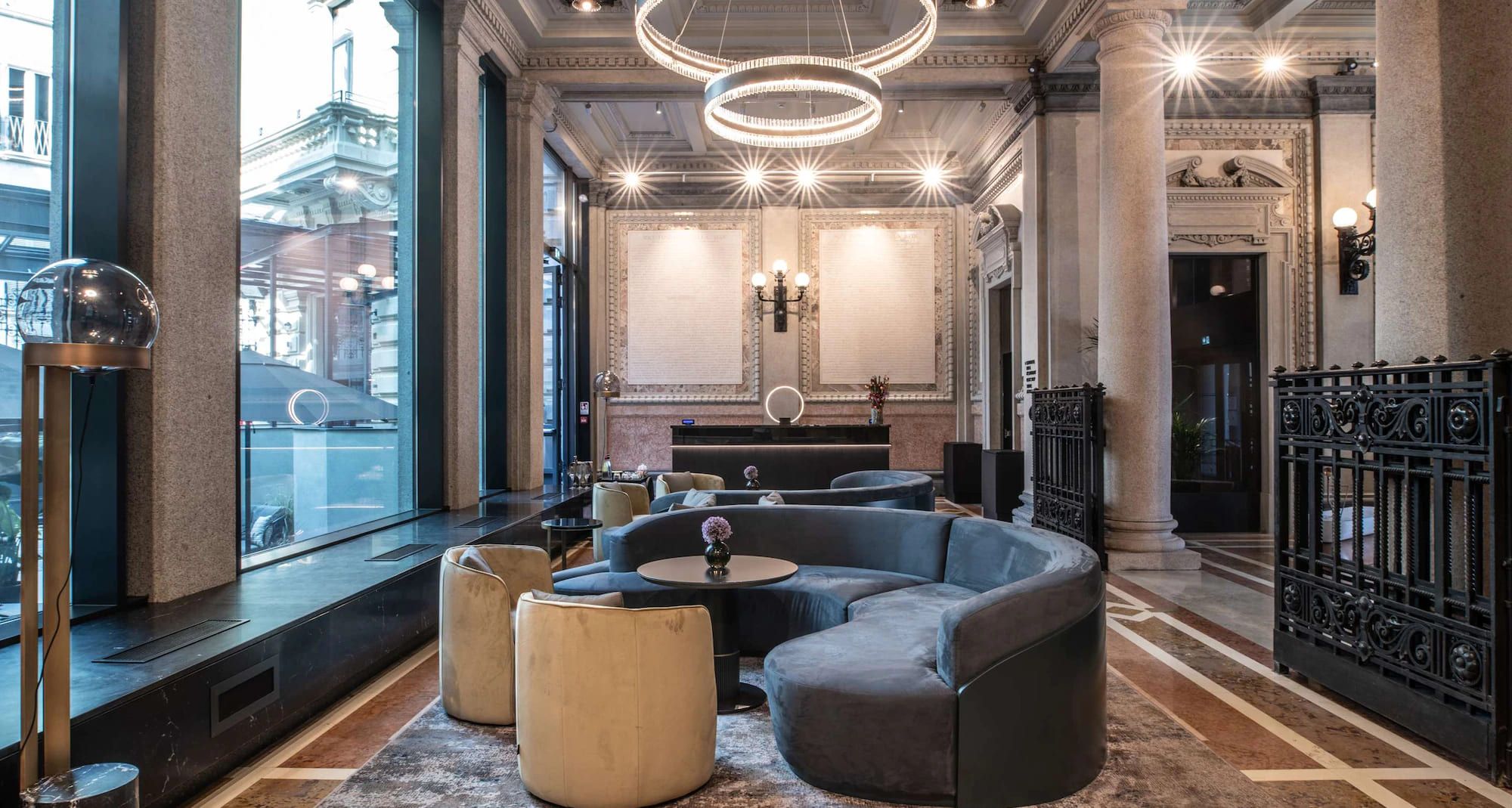 2. FOUR SEASONS HOTEL MILANO
For the lovers of fashion and design
Four Seasons Hotel Milano is a destination for lovers of fashion and design. This luxury hotel situated in the heart of Milan first opened its doors in 1993, and in 2021 it goes through a renovation work signed by the architect Patricia Urquiola that gave the space a balance between a fresh new style while preserving the hotel's timeless allure and sophisticated beauty. Enter this luxury hotel is like being in dialogue with the urban context of Milan and the history of the city. If you are going to stay at this stunning hotel, you can enjoy visiting our amazing Chromatik House Exhibition at Museo Bagatti Valsecchi just across the hotel.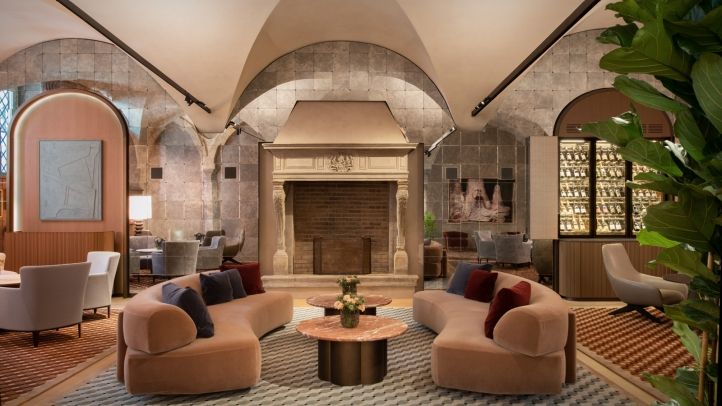 3. Enterprise Hotel
If you are peeking for a journey through fashion, this is the right option because hospitality is a journey of style to this luxury hotel. Enterprise Hotel takes place at an old factory that in 2002 became the first boutique hotel in Milan; now, the place has more than 120 rooms and other facilities – including a garden bar and a panoramic spa. The hotel has a bold and colorful hall that welcomes an informal and warm vibe showing the hotel tone.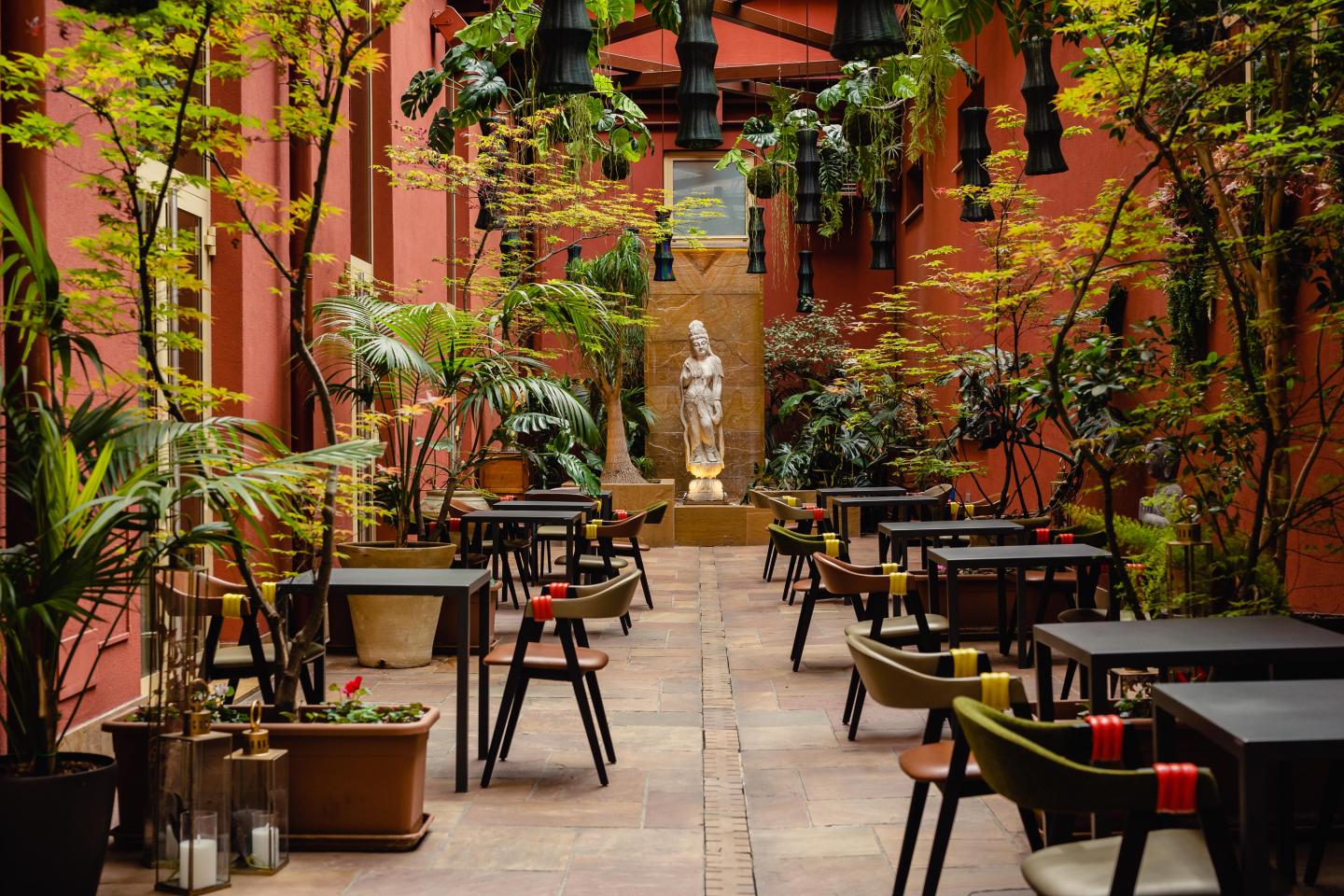 4. NH Collection Milano CityLife
This luxury hotel is located in a trendy CityLife area of Milan, a few kilometers away from Duomo. With a stunning building, formerly the Chiesa Cristo church, the structure had a bold renovation designed by famous architects like Zaha Hadid, Arata Isozaki, and Daniel Libeskind. However, some original features remain in the building to preserve its history, like the hotel hall where the original body of the church is still there and impresses everyone who enters the place. NH Collection Milano Citylife is surrounded by some of the most interests areas of Milan and would be an excellent choice to be near the events from Milan Design Week.
5. Magna Pars
Located in Tortona District, a renowned neighborhood that, during Milan Design Week, is still more vibrant and full of inspiration for design lovers. Magna Pars offers a unique experience, mixing the fragrance and hospitality in a charming old perfume factory. This lovely boutique hotel is the perfect refugee for those who visit the most famous design fair after a busy day.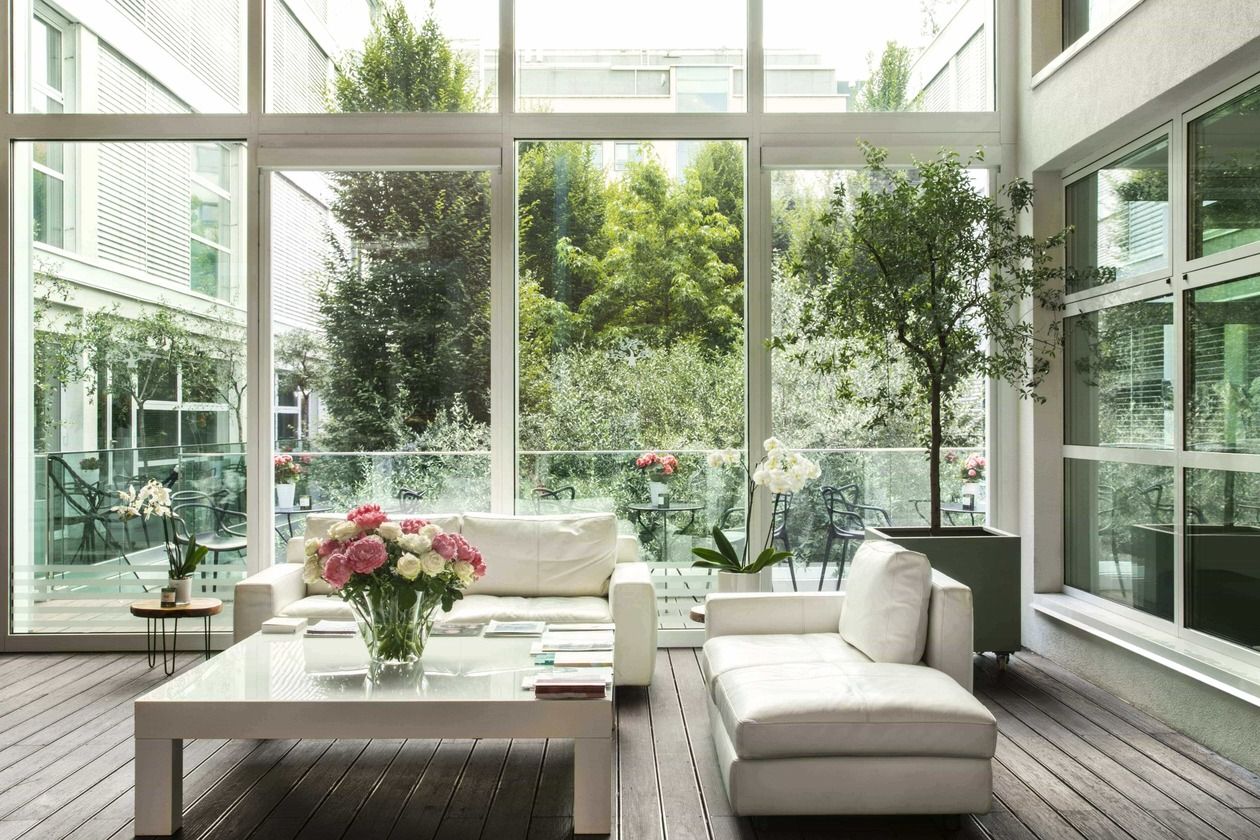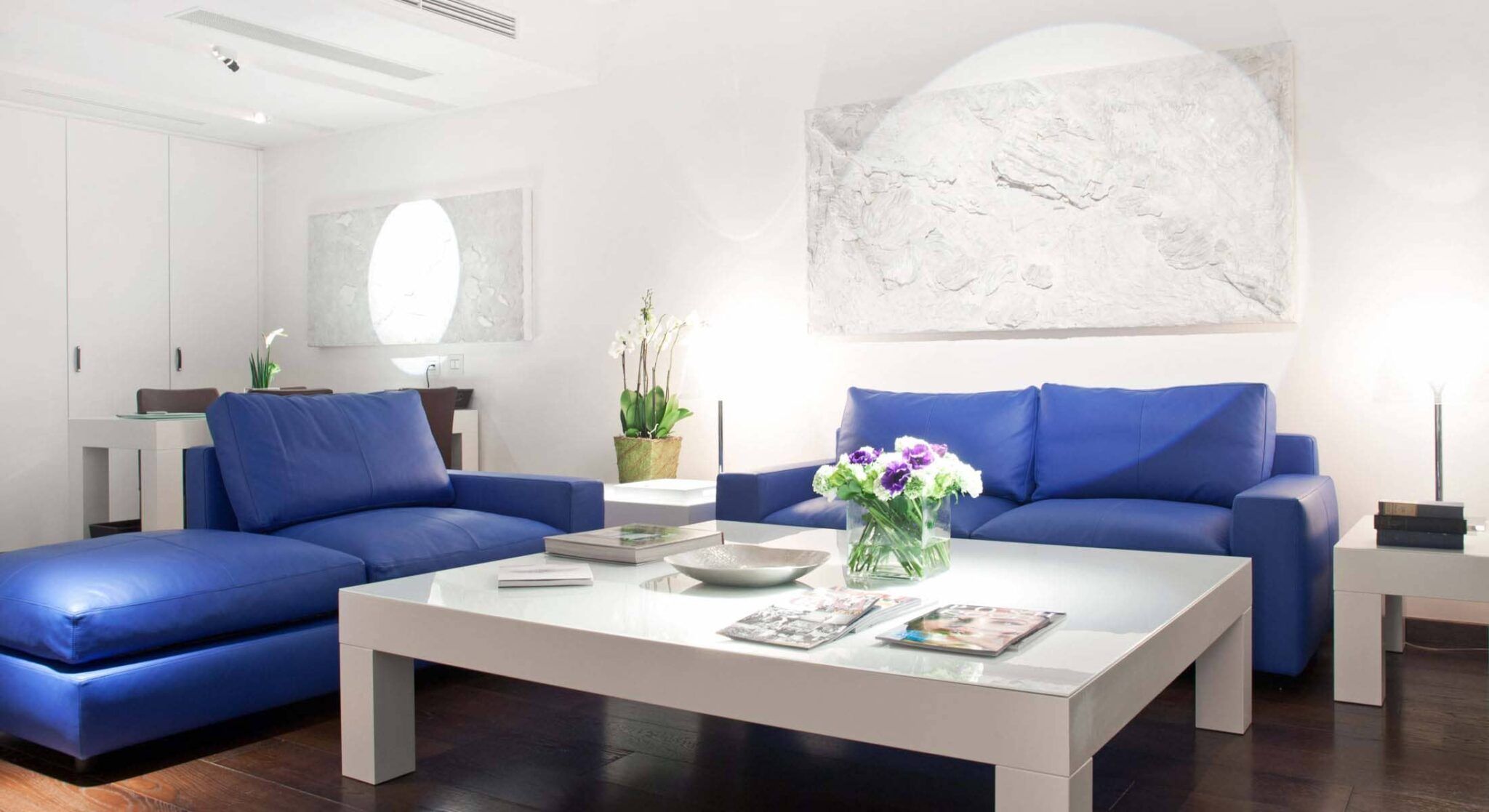 6. PARK HYATT MILAN
After a break of two years, Park Hyatt Milan reopened their doors and provided the unique experience of being in one of the most famous places in Milan- the Galleria Vittorio Emanuele. Lorenzo Villoresi created a fragrance to welcome the guests to this incredible building made of marble and oak to celebrate this special occasion. Custom furnishing and modern antique decor gave the perfect vibe to the rooms at this beautiful hotel.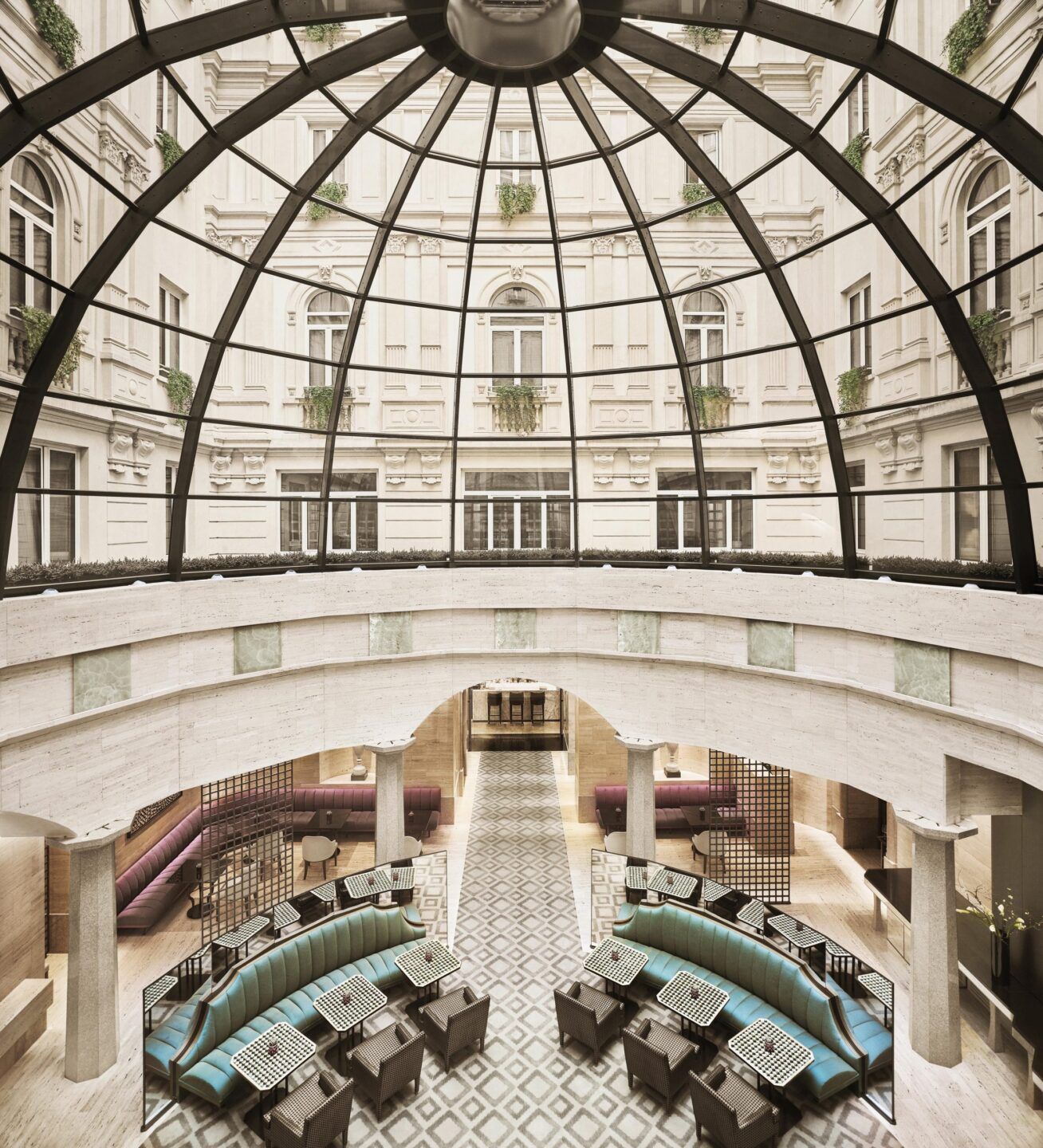 7. VMAISON
For those who prefer to stay in Brera District, the VMaison is an excellent option. This lovely hotel surprises the guests with a beautiful room layout that almost seems to be out of a wonderland story- with a mix of colors, textures, and furniture that creates a magical atmosphere. Besides the charming rooms, a highlight of this luxury hotel is the private garden of 600 square meters that could be the perfect spot to rest after a busy day at Milan Design Week.
ARE YOU GOING TO MILAN DESIGN WEEK?
We have an invitation for you: discover our Chromatik House, a synaesthetic exhibition that will take part in Milan Design Week; click here.

Source: Elle Decor