Days are growing shorter, trees are changing from green into orange, red, and golden. And we wonder – what are the ultimate interior design trends to go through the winter months at ease in a homey interior? These are the top interior design tips for the perfect fall home decor 2021.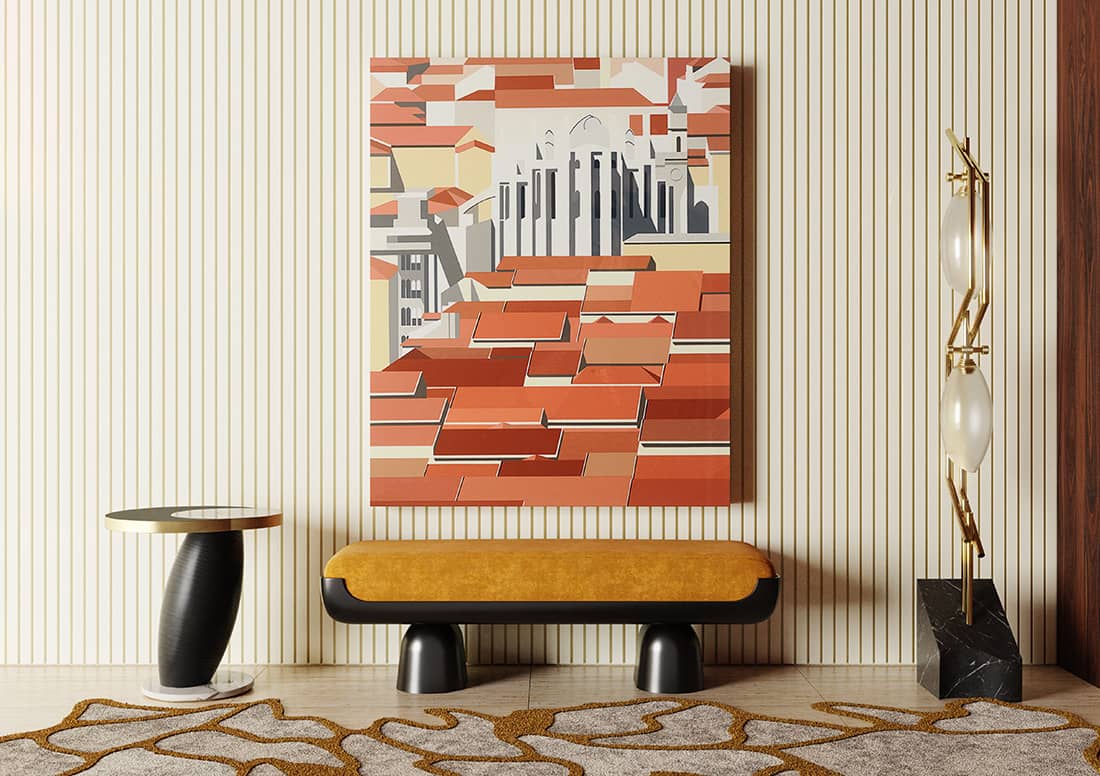 1. SUSTAINABILITY: DESIGN WITH CARE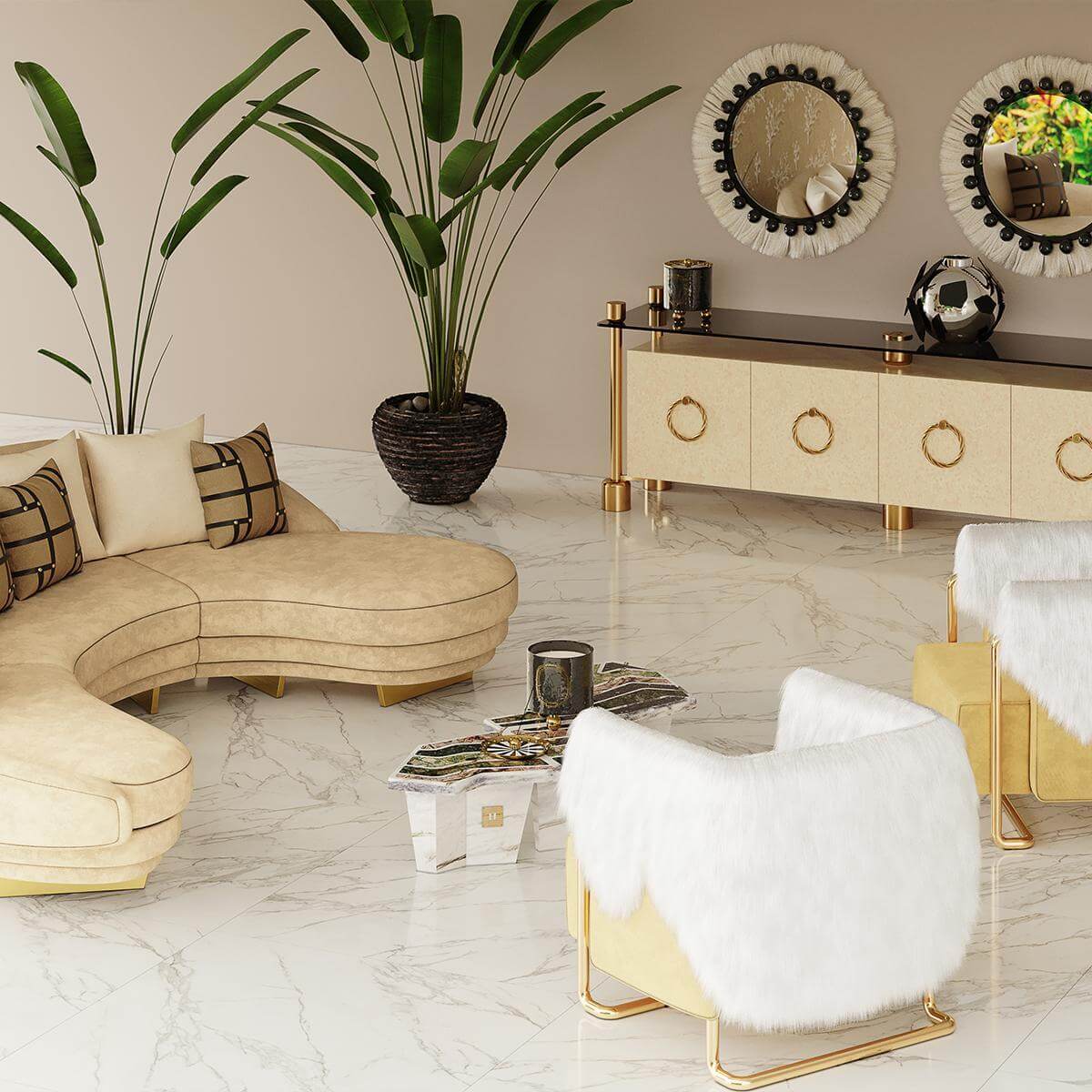 Sustainability is the coolest interior design trend for a well-appointed fall home decor 2021. Nevertheless, sustainable interior design is more than a trend. It is a lifestyle. Sustainable interior design designs the future.

Source vintage furniture. Not only is it eco-friendly but also reduces waste and saves natural resources. In addition, it makes the interior design project unique and increases its value and meaning over time.

This fall, design an interior that advocates natural materials over synthetics as well, such as wood, stone, and steel. And join the revolution of recycled fibers and vegan fabric made from wood, for instance.

Above all, be mindful of the impact of your interior design project and work on it with love and care.
2. START WITH WARM NEUTRALS
Warm shades of white and grey, black hues with glimpses of blue, and mostly sandy hues. The perfect fall home decor 2021 is plenty of natural colors with a glowing coat.

An elegant palette of neutrals fights against the lacking of sunlight. Furthermore, it reflects the bright winter sun, lights up any room, and enhances its glow.
3. THEN ADD SATURATED NATURAL COLORS
Murky natural hues such as earthy green, cinnamon wood, and night blue are a luxurious and stylish way of bringing the interior of a home next to the outside. This season, natural colors with brown pigments are an obligatory palette for a harmonious fall home decor 2021.
4. DON'T FORGET VIBRANT AUTUMN'S COLORS
Mustard yellow, orange, sienna, purple, and pink are the pigments you should add to your interior design project. Glimpses of electric hues will cheer up the home and temper the muted color scheme.
HOME DECOR TRENDS: FALL 2021 INTERIOR COLOR TRENDS
This article reveals all the colors of the season, according to the Pantone Color Institute.
5. DESIGN AN INSPIRING HOME OFFICE
A well-appointed interior must consider a home office.

Designing a home office for your fall home decor 2021 project creates the perfect ambiance for moments of both inspiration and focus. This room is the greatest refugium for working, writing down thoughts, or letting creativity flow. In addition, an existing home office obligates personal life to be separated from professional life and saves the rest of the house for relaxation and entertainment.
6. CREATE A PRIVATE WELLNESS ROOM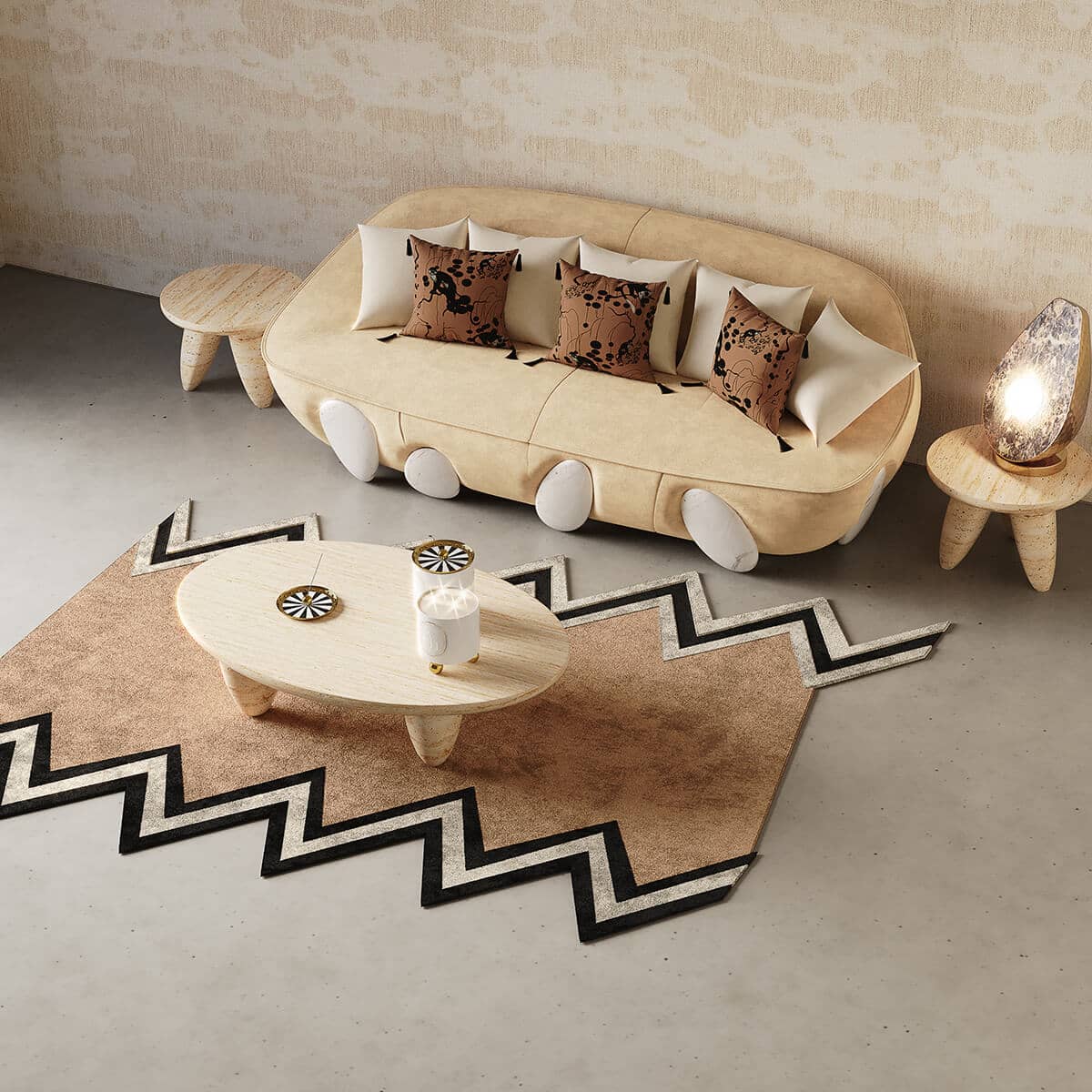 The wellness room is an essential feature to go through winter at ease. Fall home decor 2021 trends approach interior design holistically.

The combination of biophilic design, color psychology, human biology, and ergonomics, among others, supports the wellness of the mind, body, and soul. As a result, homes and their owners demand a wellness room or a nook for activities such as exercising or meditating.

Moreover, the most unexpected and challenging room can be turned into a wellness room, such as a garage or a basement.
7. CHOOSE ORGANIC SHAPES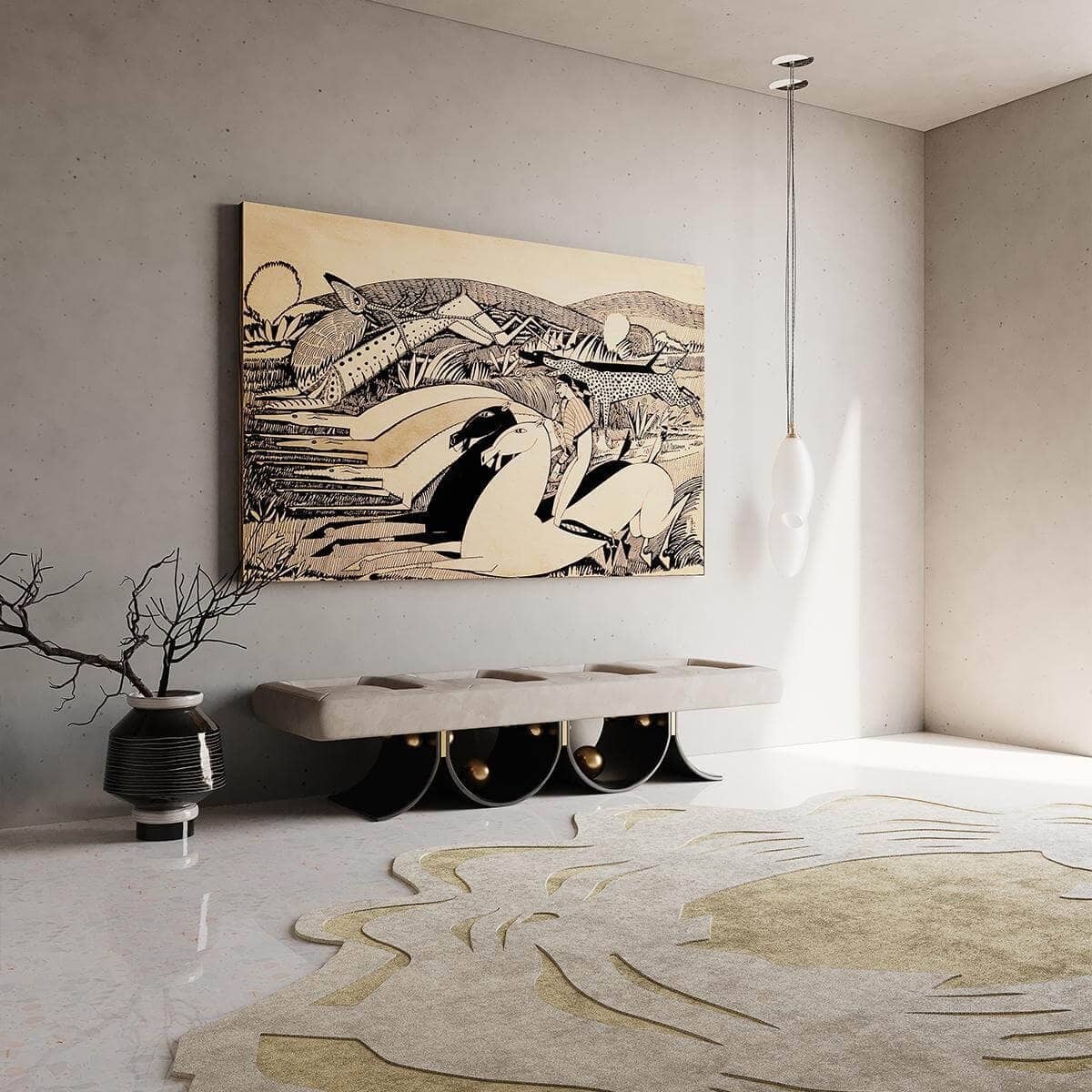 If you want a memorable interior, you have to welcome organic shapes. They assure not only character but also uniqueness to a room.

Just like natural colors and sustainable fabrics, organic shapes always get indoors closer to outdoors. At the same time, ain't nothing more beautiful than an authentic shape made of natural materials.
8. SNUG IN COZY FABRICS
Multiple layers of cozy fabrics and textures is another trendy feature of fall home decor 2021. But what are cozy fabrics? Besides having a soft touch, they are less sustainable to bacteria, can be easily washed, and are bot pet- and kid-friendly.
9. BRING OUTDOOR INSIDE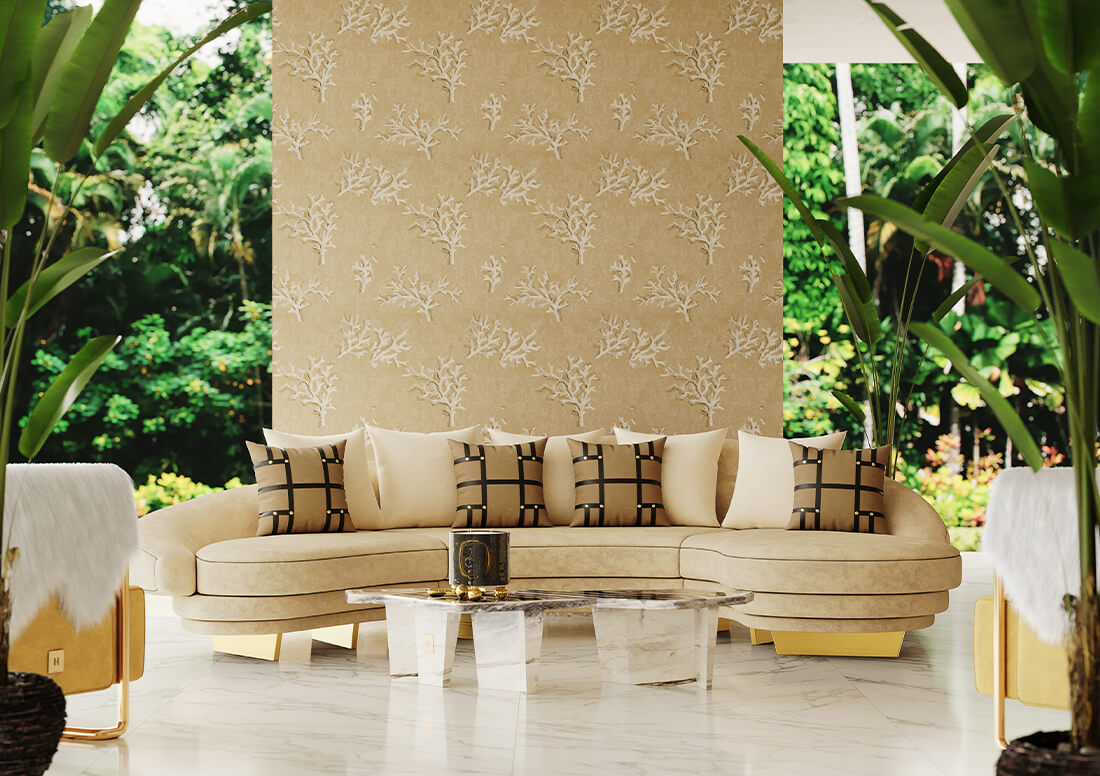 Nature is another trendy feature of fall home decor 2021. It can manifest itself in many ways, from colors, to materials, and even in greenery.

This is the reason why biophilic design began to dominate interior design projects. And this Fall/Winter it won't be any different. Potted plants and entire interior gardens are a healthful interior design trend and a marvelous way to get you closer to nature as much as natural materials and fibers and earthy colors.
Get winter-ready with our FW21 Lookbook here.

And download the Hommés Studio catalog and discover furniture, lighting, and home accessories to spend the Fall-Winter season at ease in a homey interior.
Visit ACH Collection website and discover high-end homeware and pet accessories for a wholesome modern lifestyle.