Check out the best trending living room decor tips for you to design your space like a professional and be stylish at the same time.
The living room is the heart of every home. It is where we spend most of our time with family and friends, relax after a long day, and entertain guests. Decorating the space is an exciting task that allows us to express our personality and style.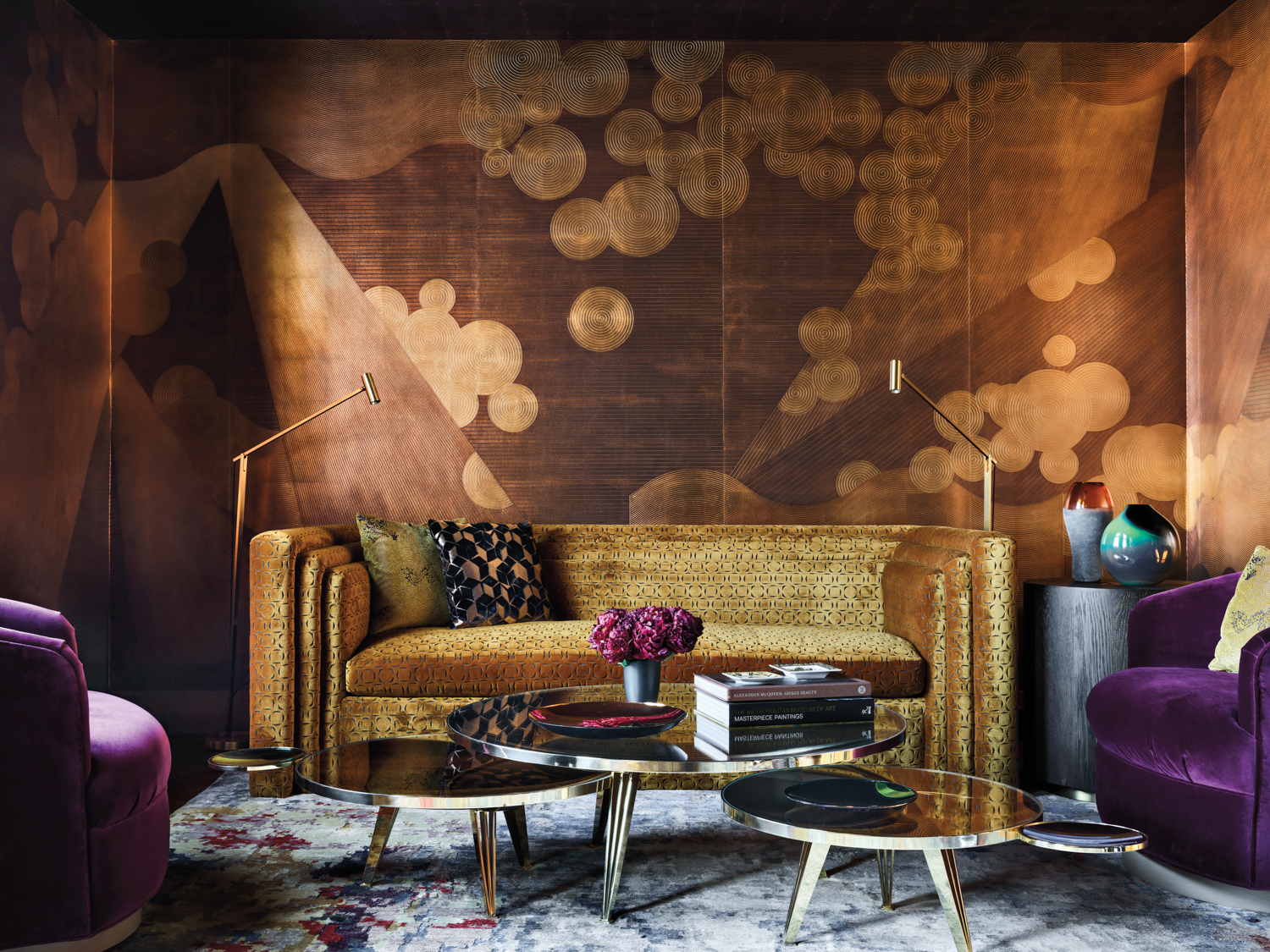 In this article, we will explore some of the trending living room decor themes and offer tips on how to incorporate them into your space.
PASTEL TONES
Pastel tones have been a popular decor trend for a few years now, and it's not hard to see why. These soft and muted colors are calming and soothing, making them ideal for creating a serene and relaxing living room. Pastel hues can also be combined with other colors interiors, patterns, and textures to create a more dynamic and visually interesting space.
When incorporating pastel tones into your living room, the key is to use them sparingly and balance them with other colors and materials. For example, you could paint the walls a soft blush pink or mint green and add a few pastel throw pillows or curtains to complement the walls. Alternatively, you could pair a colored sofa or accent chair with darker or bolder colors to create contrast.
Another way to incorporate pastel shades is through artwork or decorative accessories, such as rugs. For a trending living room decor, a pastel rug can add a pop of luxury to any room.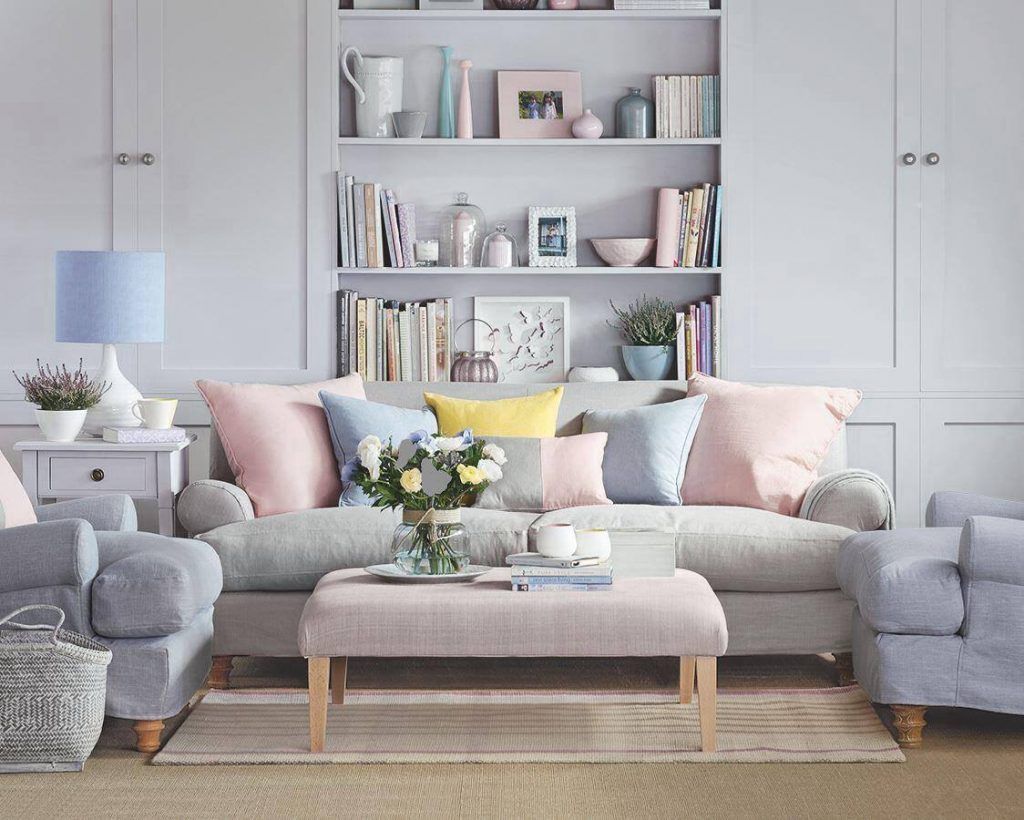 CONTEMPORARY BARROQUE
If you're looking for a more dramatic trending living room decor, consider going contemporary baroque. This Maximalist trend draws inspiration from the ornate and opulent Baroque period, characterized by grandeur, richness, and luxury. A maximalist baroque living room is all about extravagance, with elaborate details, luxurious fabrics, and bold colors.
To create a maximalist living room, start with a bold color scheme, such as deep red, gold, or black. Add luxurious fabrics like velvet or silk, incorporate ornate patterns like damask, paisley, or floral and try to layer different textures, such as fur, leather, or brocade – to create depth and richness.
When it comes to furniture, choose pieces with ornate details, such as carved wood, gilded accents, or tufted upholstery. A grand chandelier or a statement mirror can also add to the dramatic effect.
To balance the contemporary baroque style, make sure to add some breathing room. Keep the walls and floors neutral, and choose a few statement pieces instead of cluttering the space with too many decorations.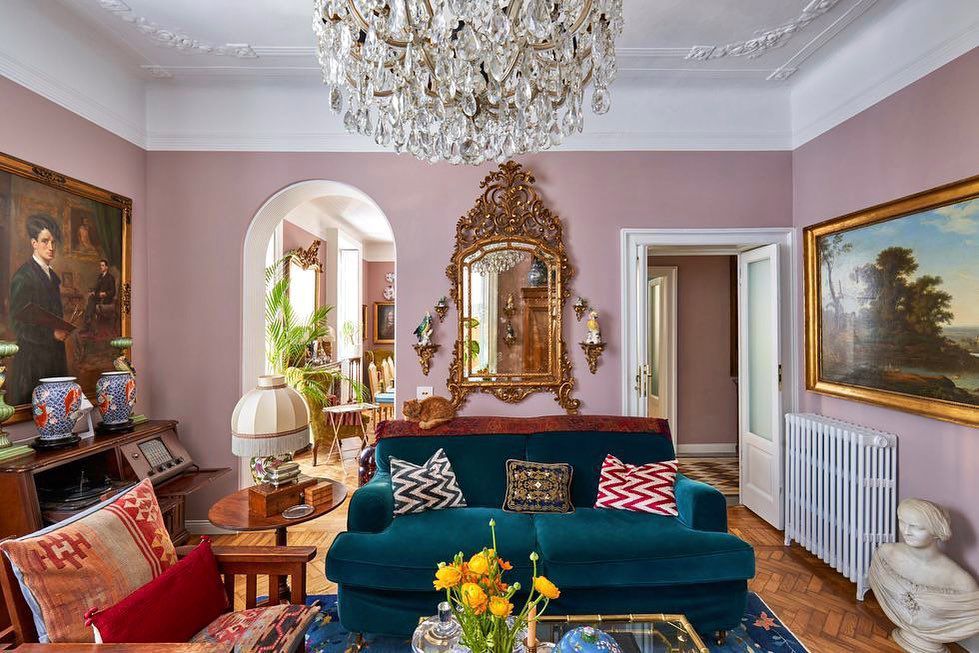 THE NEO 80s STYLE
The Memphis design movement emerged in the 1980s, characterized by bold colors, geometric shapes, and playful patterns. This trending living room decor design is all about fun and creativity and can add a quirky and eclectic vibe to a living area.
To incorporate Memphis style into your living room, start with a bold color scheme, such as bright pink, turquoise, or yellow. Add geometric patterns and shapes through wallpaper, throw pillows, or area rugs. Mix and match different textures, such as smooth leather or shaggy fur, to create visual interest.
When it comes to furniture, choose pieces with sculptural shapes or unexpected angles, such as a curvy armchair or a bold coffee table. Feel free to mix and match different styles and eras, such as a retro lamp with a modern sofa.
To balance the Memphis style, make sure to anchor the space with a neutral base, such as white walls or an essential rug. This will prevent the living room from feeling too chaotic and overwhelming.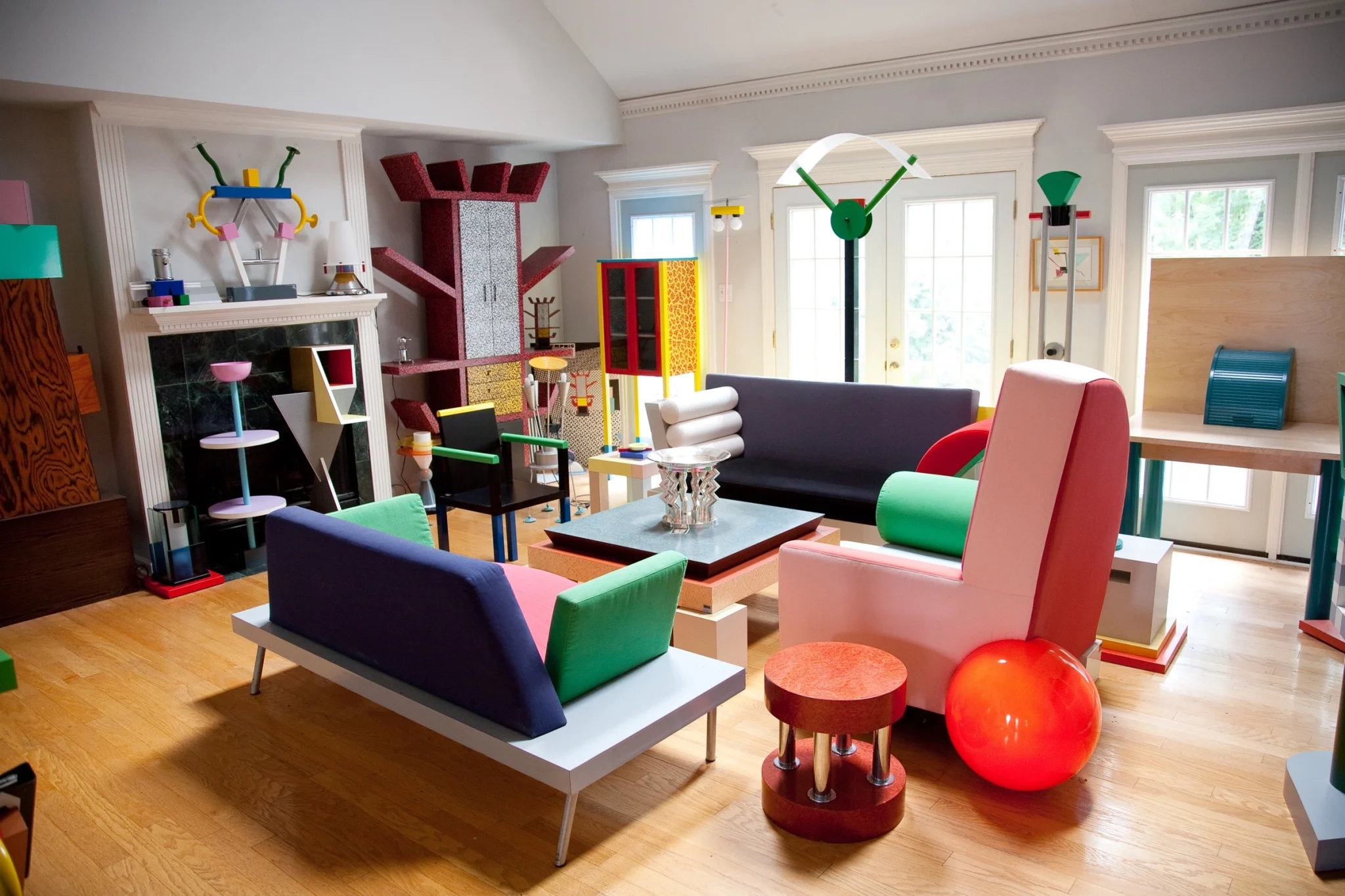 WOOD, TRENDIER THAN EVER!
Wood is a timeless material that can add warmth and texture to any space. Whether you're going for a rustic or modern design, wood can be incorporated into your living room decor in many different ways.
One popular trending living room decor is the use of reclaimed wood to accent walls or furniture pieces. This can add character and a sense of history or enhance the artistic woodwork, such as Marquetry.
To create a cohesive look, consider matching the wood tones in your living room. For example, choose a TV stand or bookshelf in the same tone if you have a dark wood coffee table. Alternatively, you can mix and match different wood tones and textures for a more eclectic look.
Overall, incorporating wood into your living room decor is a versatile and timeless option that can add warmth, texture, and character to your space.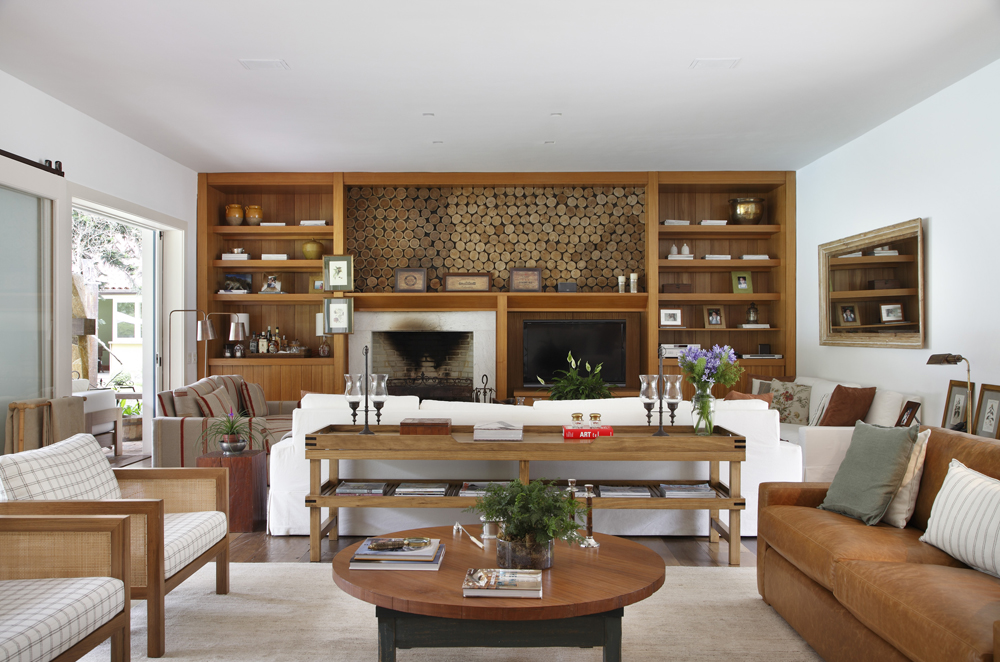 These are definitely the best trending living room decor tips for you to complete your space with creativity and the finest in the world of interior design. HOMMÉS Studio has unique and exclusive furniture for living room projects in all styles of decoration. Take the time to get to know it!