It makes more than sense to revisit Steven Harris Architects' masterpiece. The Tribeca-based architecture studio presented the Boston House in 2018. Four years on, everyone is more than sure that this private residency is iconic. It is an architecture masterpiece that belongs not only to Steven Harris, but to the history of architecture. Even so that AD included him in the 100 Best Architects.
ART-DECO FEATURES AND CLASSIC MINIMALISM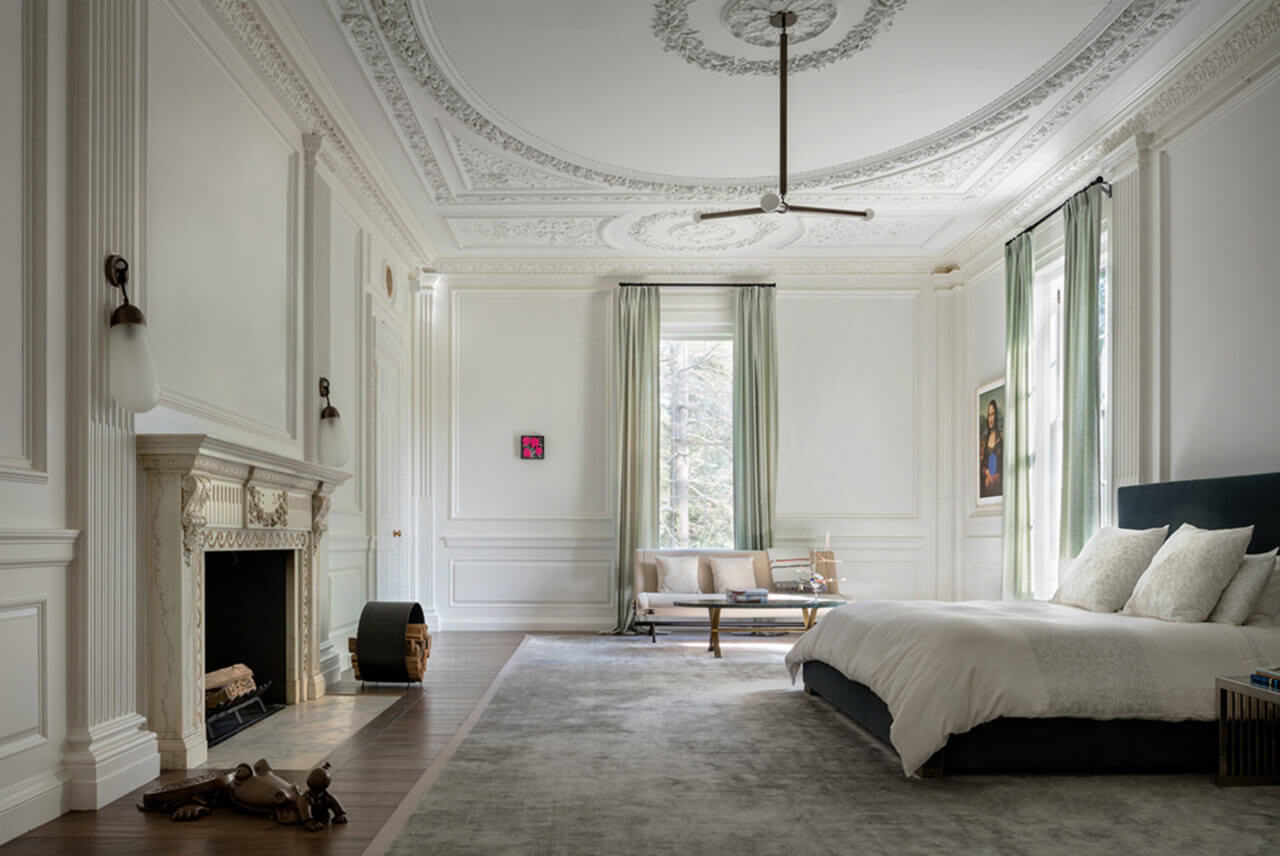 Steve Harris, who founded his architecture studio in 1985, says that his work is "effortless" and "inevitable". The Boston House is a clear landmark of that. As soon as we step onto the entry hall, we can picture the master bedroom, in a classic minimalist interior design. Naturally, in neutral colors.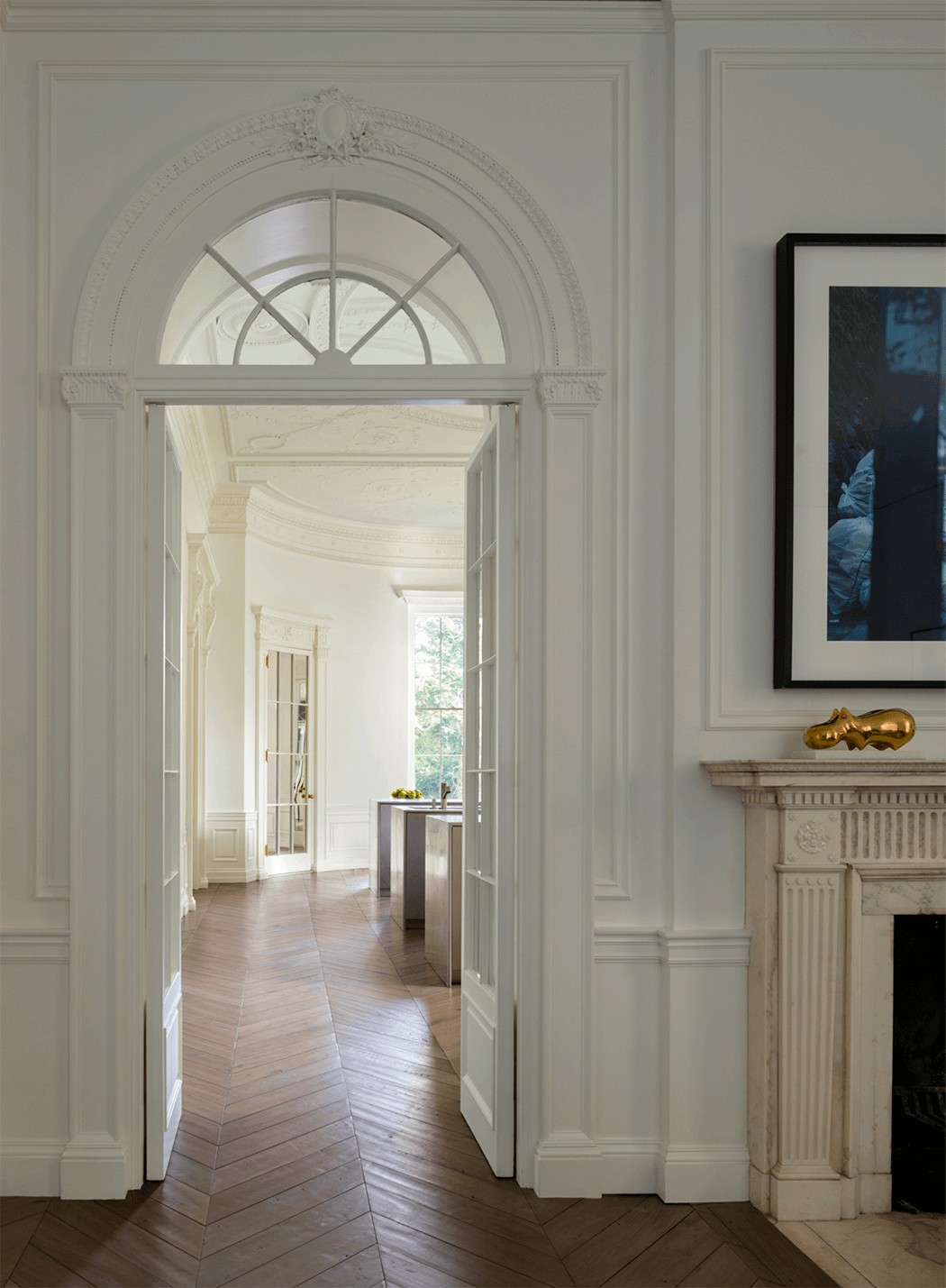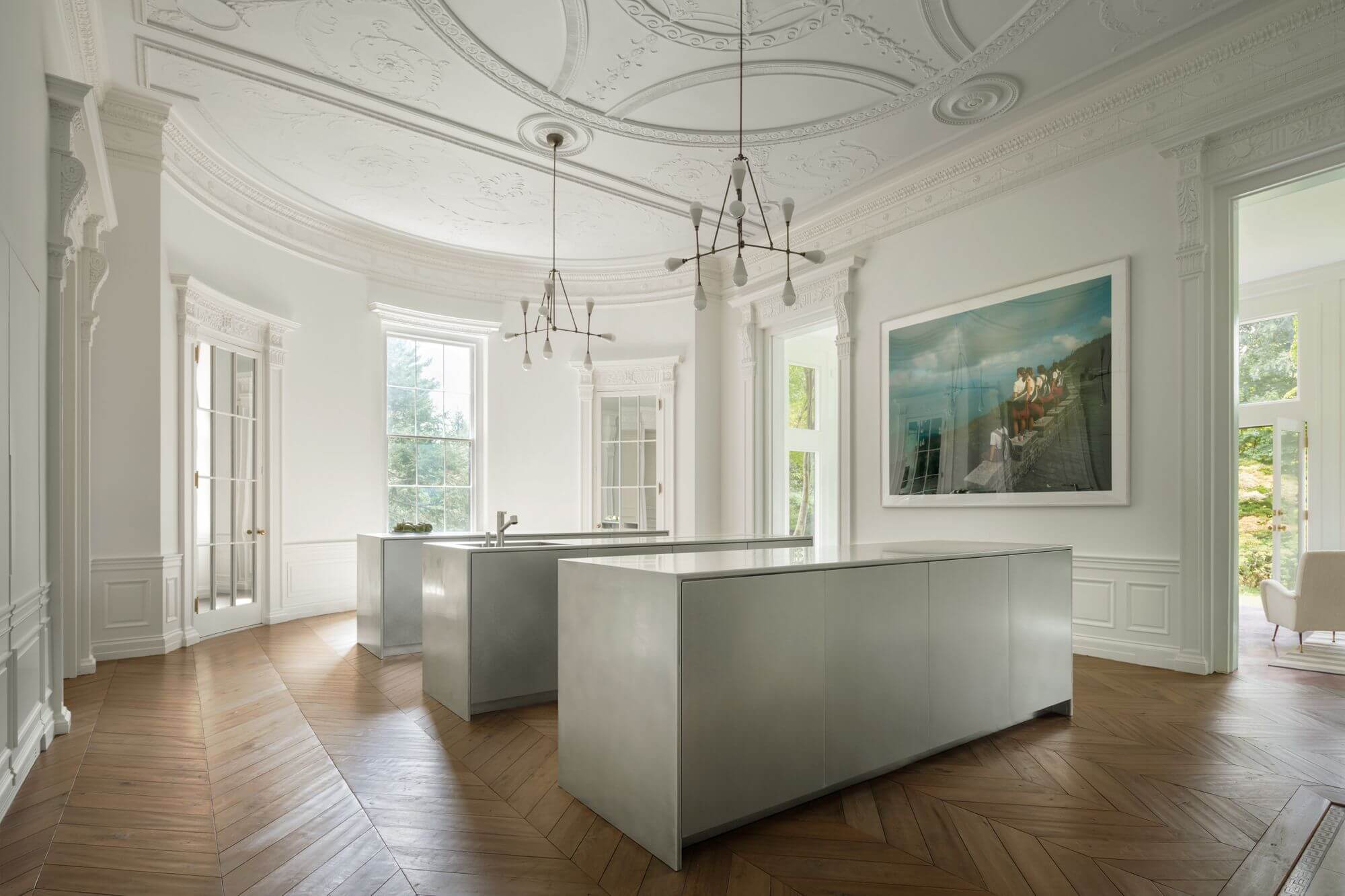 Specialized in high-profile residencies and commercial spaces, Steven Harris Architects' Masterpiece was thought to detail. In order to provide the maximum of comfort to the owners' house – a young couple focused on their career – Steven Harris used the ground floor to design all the utility spaces, namely the master bedroom and the kitchen. In fact, only a door separates – or fuses – these two rooms.

CONTEMPORARY ARCHITECTONICAL SHAPES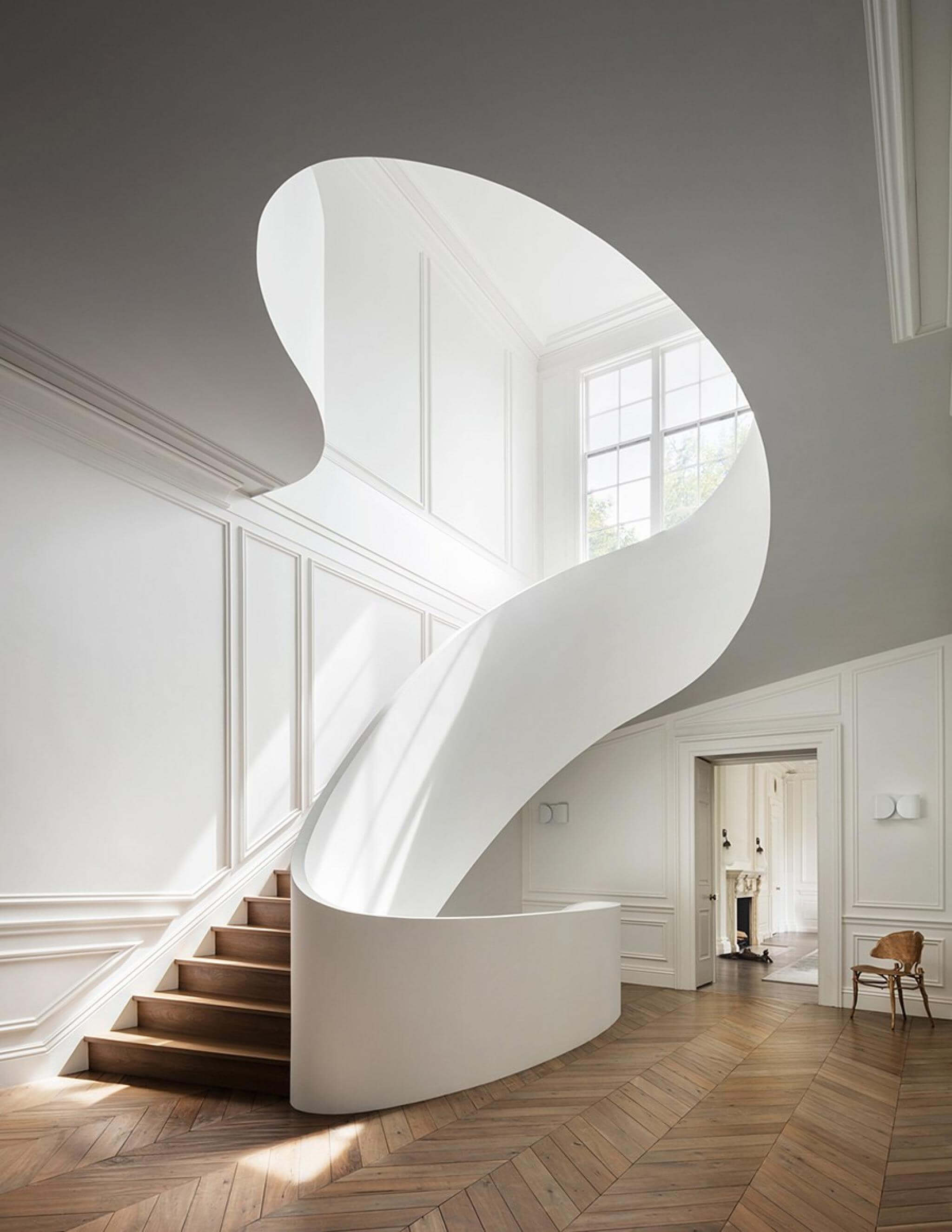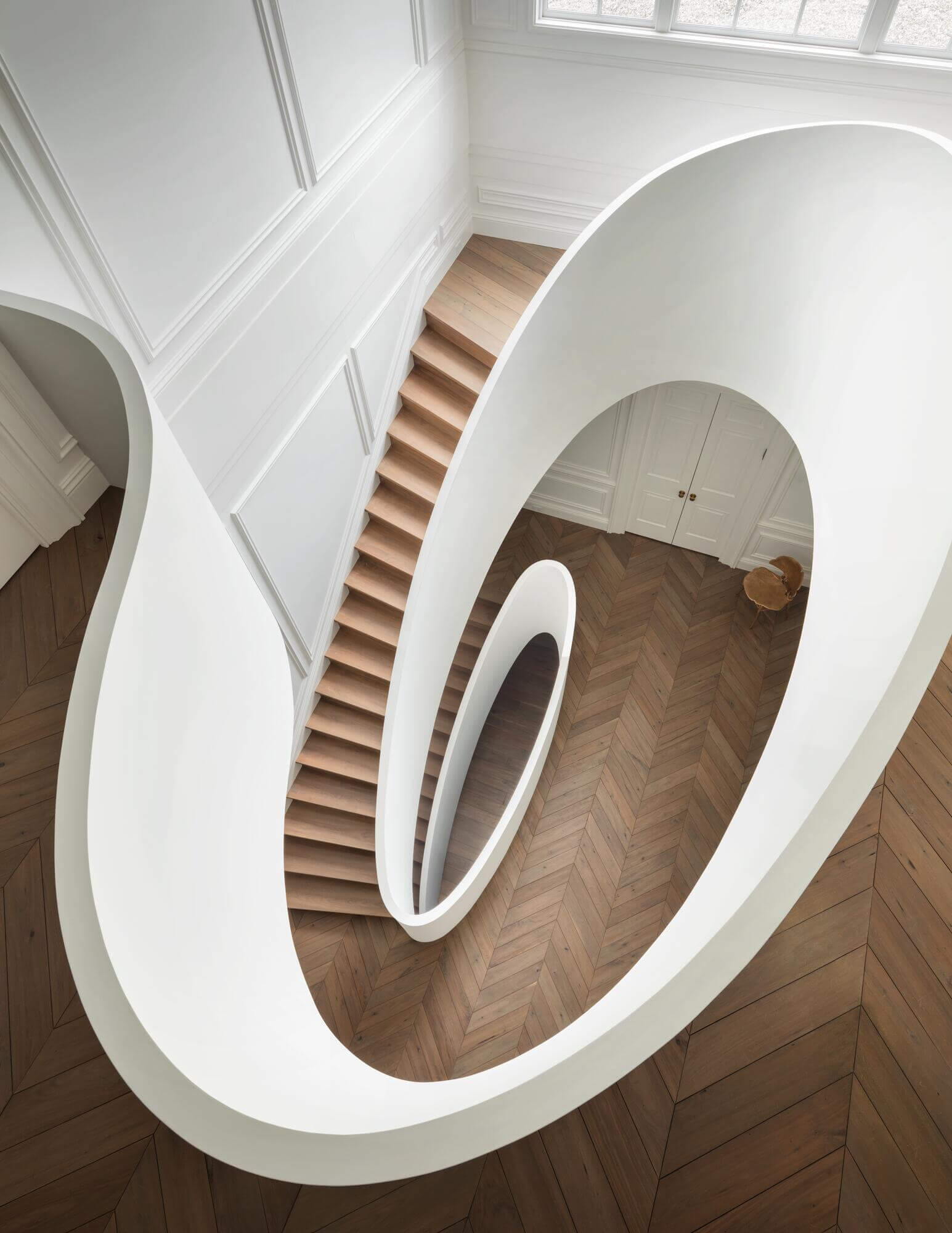 Following the motto "effortless and inevitable", Steven Harris designs an ethereal staircase. Flow. Abduction. These are the words that come to our minds as soon as we sight the escalator. Steven Harris Architects' masterpiece merges contemporary architectonical shapes with classicism in a singular way. Organic. Vicious. Mesmerizing. In this historical building, constructed in the 30s by a Boston Brahmin family, the Tribeca-based practice constructs an ethereal staircase. Similarly, Steven Harris has designed staircases with such flow for Barneys Downtown Flagship Store.

BARNEYS DOWNTOWN FLAGSHIP STORE'S STAIRCASE
At Barneys Downtown Flagship Store in New York, Steve Harris has already designed an immaculate white staircase. In this commercial project, the staircase has the same flow and involving look.
UPPER FLOOR CONTEMPORARY INTERIOR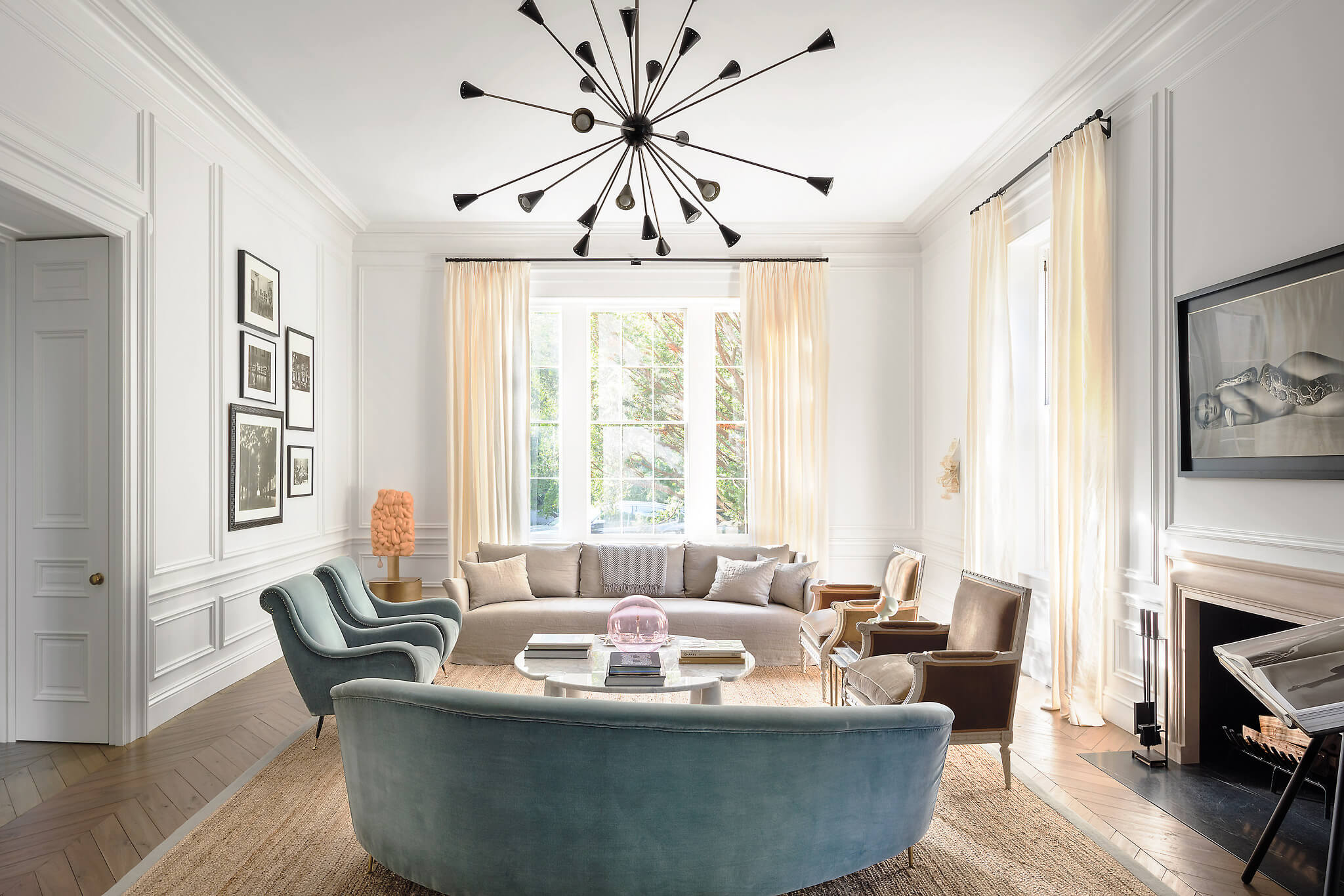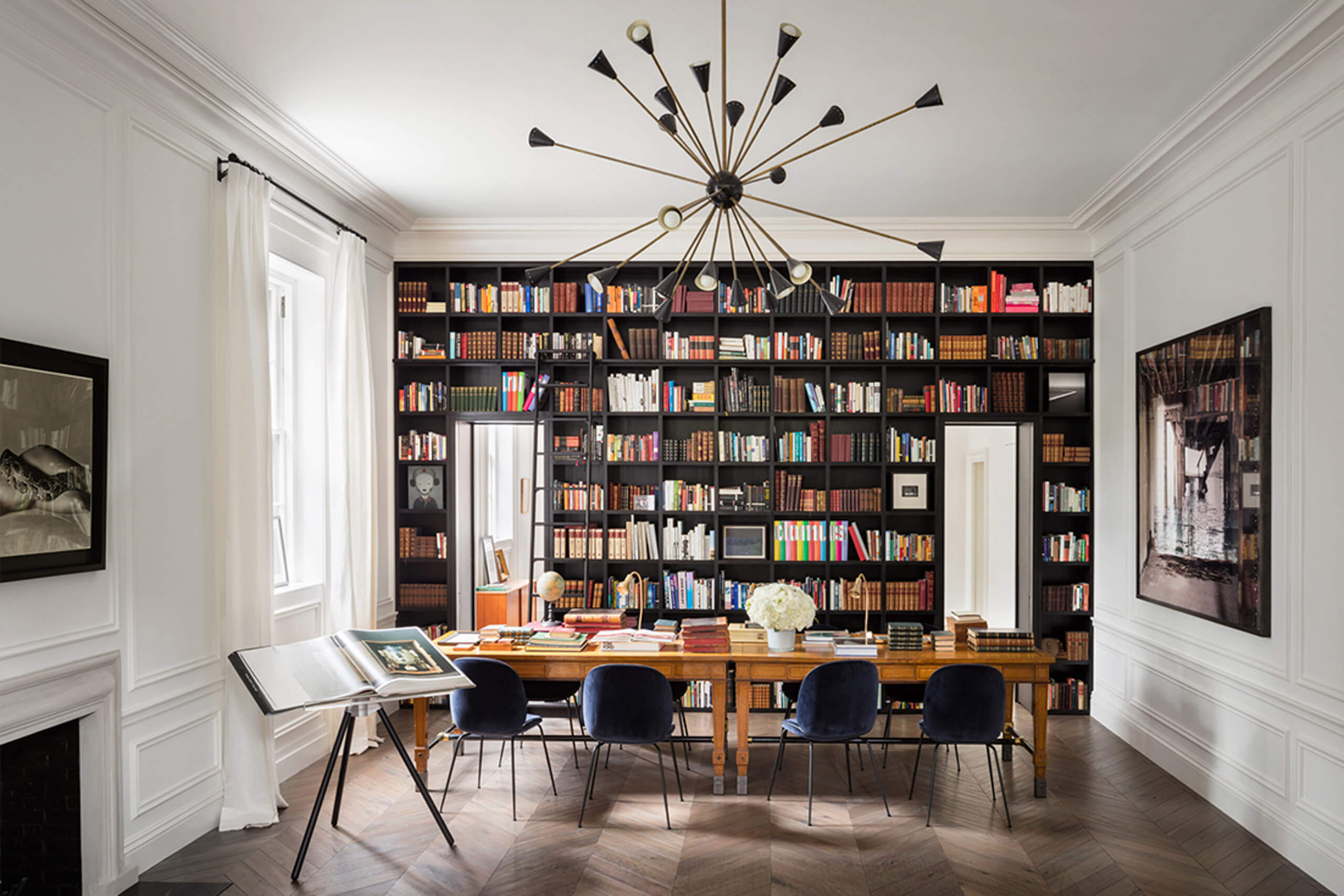 Finally, on the upper floor, we meet the living room and the private library. Although these two rooms are more contemporary, the classical features are still present. Immaculate white paneling and doors and, art deco ceilings. The living room holds furniture in neutral colors that pair with the classic minimal bedroom downstairs.
CLASSIC MINIMALIST ROOMS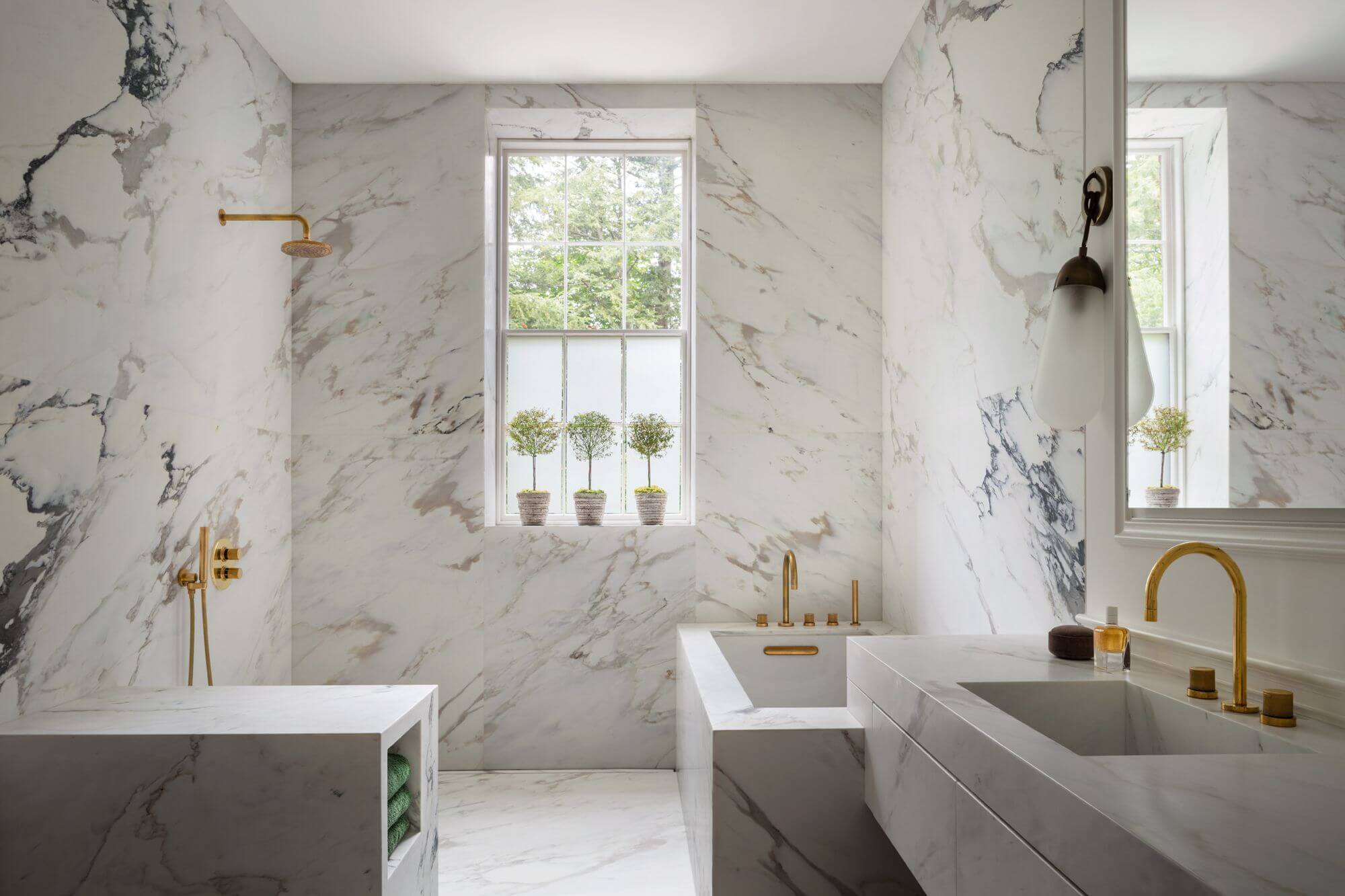 In the same fashion as the kitchen, the master bathroom is an ultra-minimal interior. However, as the art deco ceiling does in the kitchen, the golden fixtures, and the vintage wall lamps, give a classic touch. In this manner, Steven Harris has designed several sleek classic minimal rooms to match the architecture of the Boston House.
If you want to discover more classic interiors across New York City, check our article on original Rosario Candela apartment renovated by award-winning architect Peter Pennoyer.
For cool minimalist interiors and neutral hues inspiration, this Hommés Studio moodboard will be your best inspiration source.
Source: Boston House, Steven Harris Architects
Photos by Scott Francis