An elegant hallway with a modern style enhanced with statement design pieces. With a strong design aesthetic, this combination of pieces presents a luxurious look to create a cozy atmosphere in your home.
The hallway is the perfect place to establish welcoming vibes in your home. Whether large or small, the entrance is the first impression that visitors have when they enter your home. It is the welcome place of your home – so it pays to make it a good one.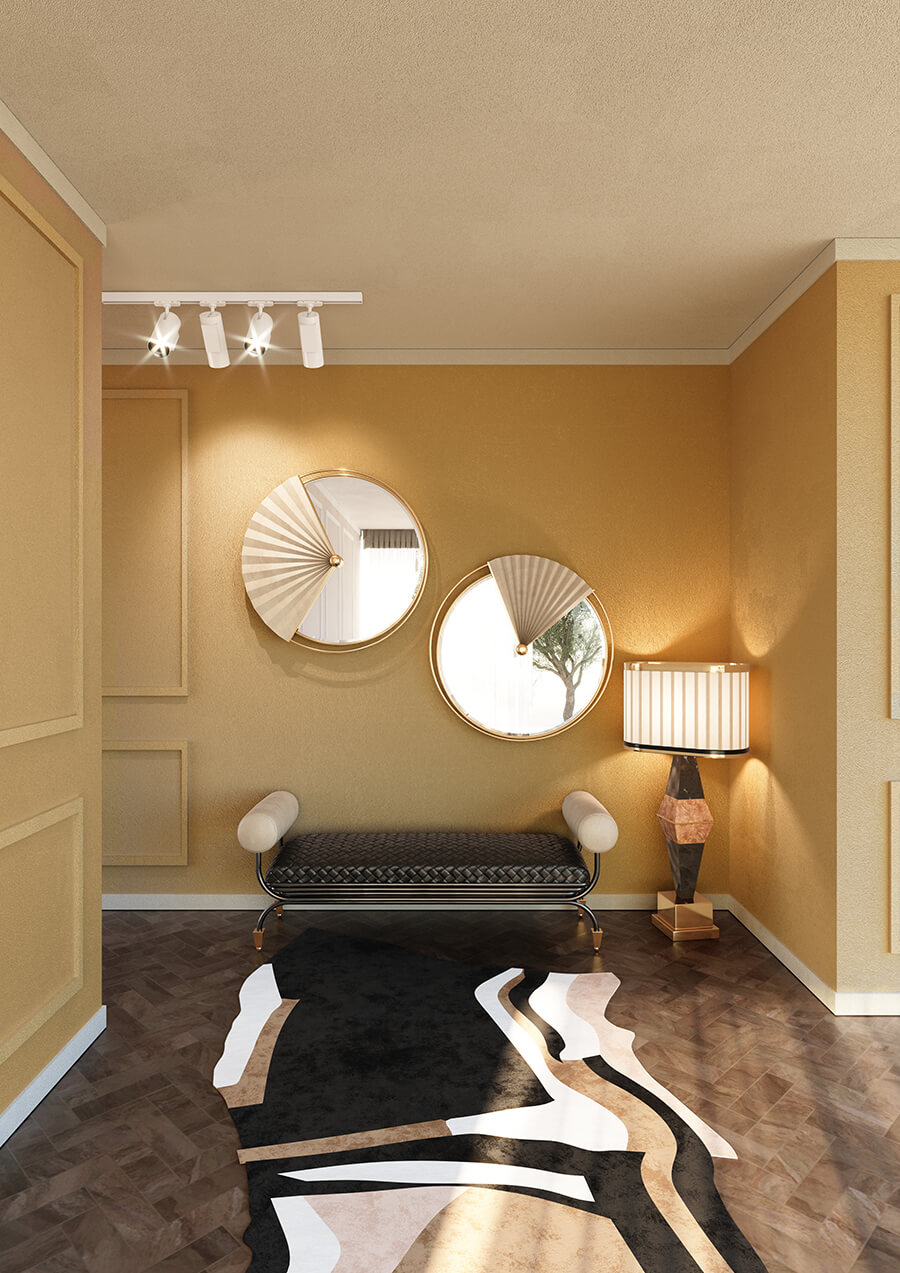 With attention to the smallest details, the mirrors positioned above the modern bench present a peculiar design.
Also, the design of the mirror goes beyond the obvious. It is not about your reflection. It is what you see beyond it. These mirrors are a reinterpretation of an old object, a hand fan.

HOOMÉS FURNITURE PIECES USED IN THIS URBAN JUNGLE INTERIOR DESIGN
Zeus Bench is a modern bench design, perfect for a modern hotel lobby or for a presidential suite.
MATERIALS
Arms Upholstered in Velvet, Seating Upholstered in Leather;
Metal Structure in Black Anodized Stainless Steel; Legs in Polished Gold Stainless Steel.
Arcana Bench is an Art Deco bench. This is a luxury bench that will steal the show in any modern living room project. Therefore, this piece adds value to any seating area, presenting a quilted appearance.
MATERIALS
Upholstered in Leather;
Base in Black Brushed Anodized Stainless Steel;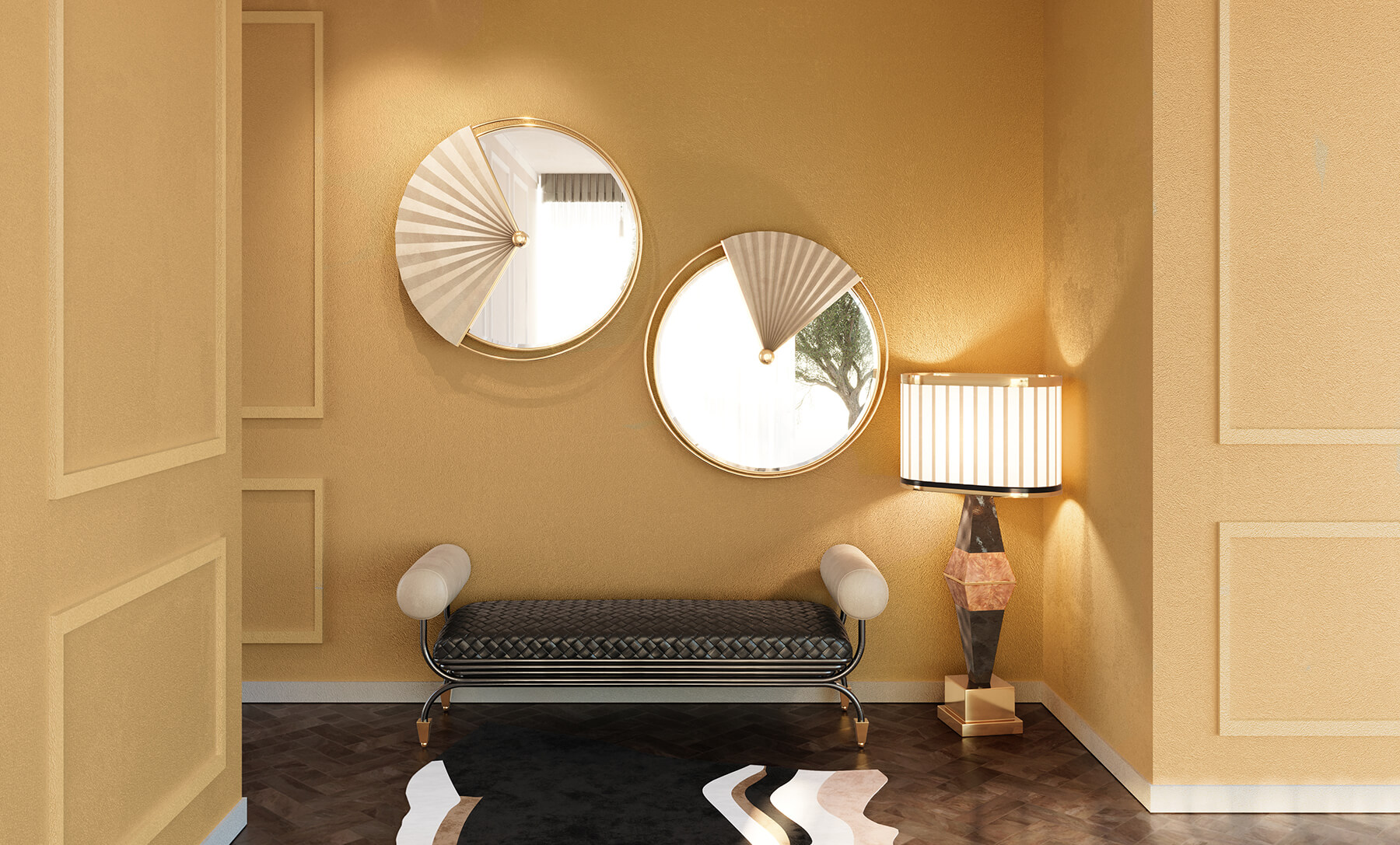 Your home is your shelter, the cover where you start and end every day.